Before talking about the top 10 Synthwave music. We should know about it, It is also known as outrun or future synth. It is a piece of electronic music on the theme of action, science-fiction, and horror film soundtracks in the 1980s. Synthwave reached wider popularity after being featured in the 2010s Netflix series Stranger. Things and the soundtracks of the 2011 film Drive.  So here we go.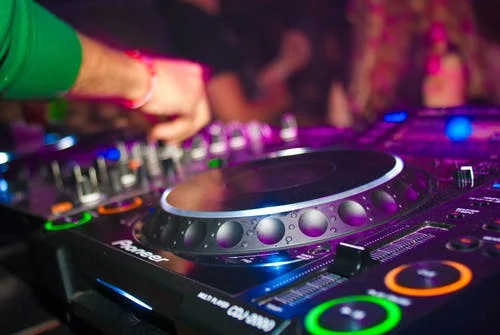 Read more – 20 Best EDM Songs Will Hit Your Ears 
Top 10 Synthwave Music You Must Listen:
1 – Fixions – Genocity (Dark Synthwave)
Genocity is a good representation of what we call cyberpunk! The power of dark synthwave music also in this Fixions album.
2 – Glitch Black Music
Fans of synth-wave music need to take a selective approach. This music is by emergent behavior, which released in 2018.
3 – Kyle & Michael Stein: Stranger Things Music
It is one of the best music which is used in stranger things. Kyle and Michael produced the music.
4 – Carpenter Brut – TURBO KILLER
This is the finest music given by CARPENTER BRUT in the year 2016. Seth Ickerman has written and directed the song.
Read more: 10 Best Eminem songs You Must Listen
5) Kim Petras – Wrong Turn
One of the best synth wave music given by Kim Petras in the year 2019.
6 – Fixions – Neurotypics Extinction
In 2019 Fixions came with his new synthwave music named Neurotypics Extinction.
7 – Scandroid – Writing's On The Wall Music
Album the "Light", including the synth pop flavour of Writings on the Wall by Scandroid.
8 – Kalax – Calling Ft. Frankmusik
If you are searching for synth wave music, it is one of the best music by Kalax and Frankmusik.
Read more – 12 Motivational Hip Hop Songs That Will Inspire You 
9 – Mickeal Oakley – Crystal Ships
There are several great songs by Michael Oakley's new Introspect album. Still, the timeless songwriting quality and lyrical poetry on "Crystal Ships" makes it memorable synthwave tracks.
10 – Cybercity – A Synthwave Mix
If you prefer to listen synth wave music. Then this Cybercity is for you it is one of the best synth wave mix.