Are you looking for the most influential alternative bands of the 90s? Here we go, we have come up with the best alternative bands of the era. The 90s decade has been considered the most transformative period in music history.
It indeed witnessed the emergence of numerous bands and artists, especially in alternative rock and punk rock scenes. These bands have played a pivotal role in shaping the future of the alternative rock music scene. They continue to inspire the artists and musicians still in present times.
If you are a 90s music fan, then you might remember the energetic Foo Fighters, grunge pioneer Pearl Jam, and raw Red Hot Chili Peppers. Here are other bands you would love to remember. We have compiled a list of 20 Best Alternative Bands of the 90s. Let's go and check out the list given below.
READ MORE- 12 Greatest Best Emo Bands Of All Time 
1- Foo Fighters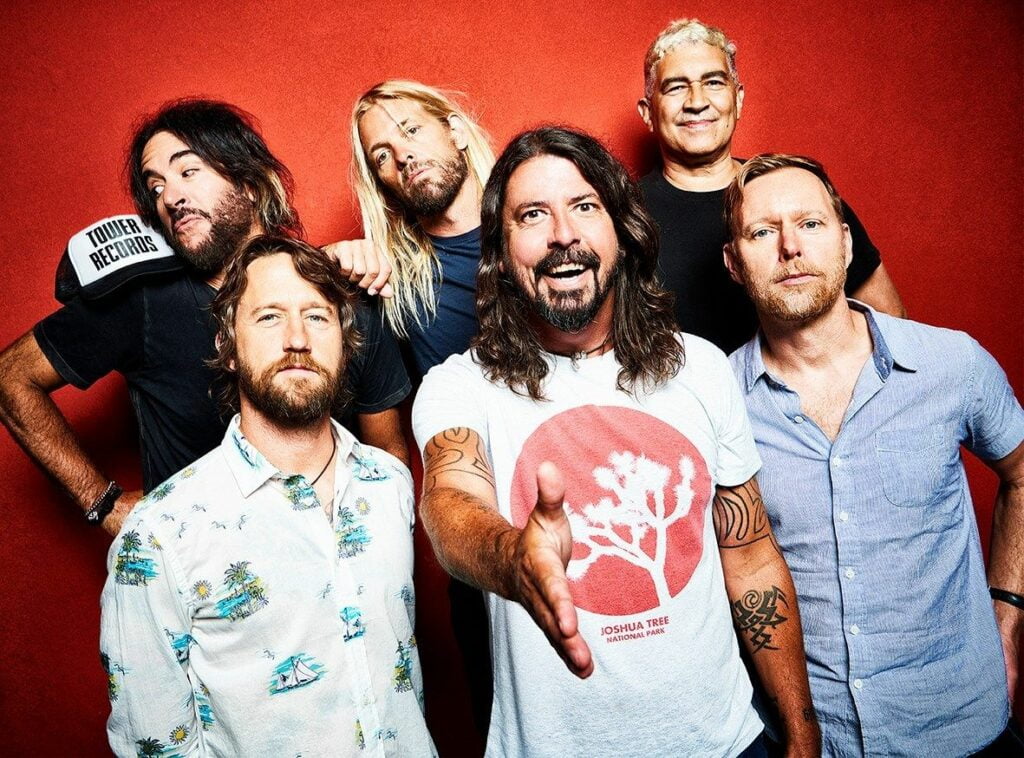 Dave Grohl formed the alternative band Foo Fighters back in 1994. The band's lineup includes Grohl, Pat Smear, Chris Shiflett, Nate Mendel, Josh Freese, and Rami Jaffee. Foo Fighters are famous for hits like My Hero, Best Of You, Everlong, and Learn To Fly.
The band received fifteen Grammy Awards, five Brit Awards, six Kerrang Awards, and an American Music Award. Foo Fighters eponymous debut album proved to be successful. The band has become a household name in the alternative rock genre.
2- Red Hot Chili Peppers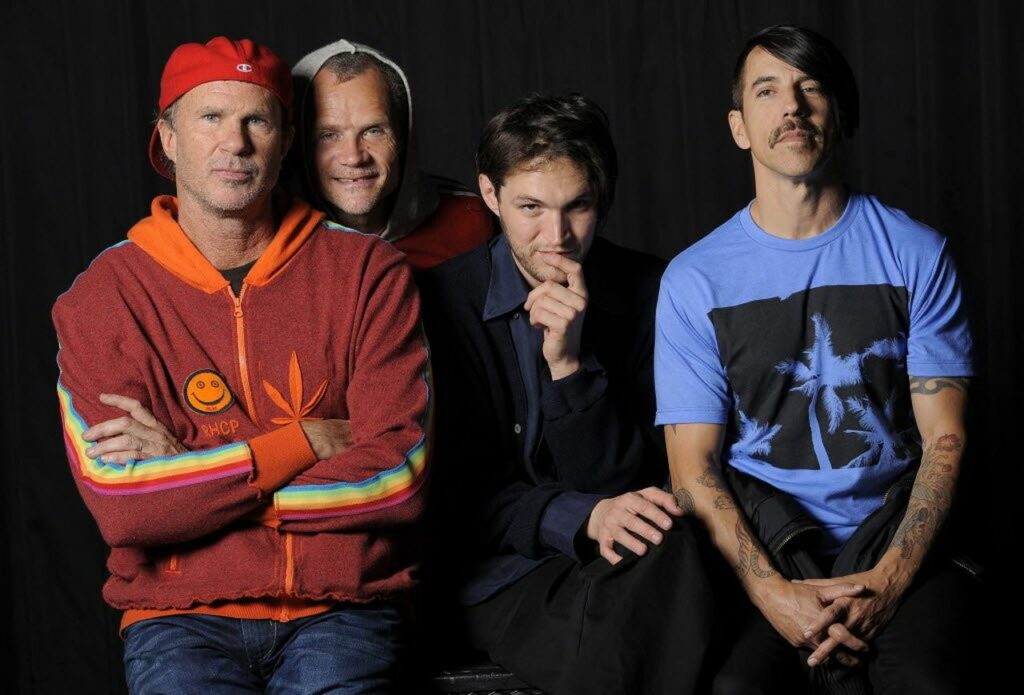 Red Hot Chili Peppers is one of the most influential alternative rock bands from the 90s. Its lineup includes Anthony Kiedis, Chad Smith, John Frusciante, and Flea. The band is famous for blending elements of alternative rock, hip-hop, punk, and pop.
Further, their breakthrough came with the album "Blood Sugar Sex Magik". It was listed among Rolling Stone's first list of 500 Greatest Albums of All Time. Red Hot Chili Peppers hold the records for the top ten songs and number-one singles on the Billboard Alternative Songs Chart.
3- Nirvana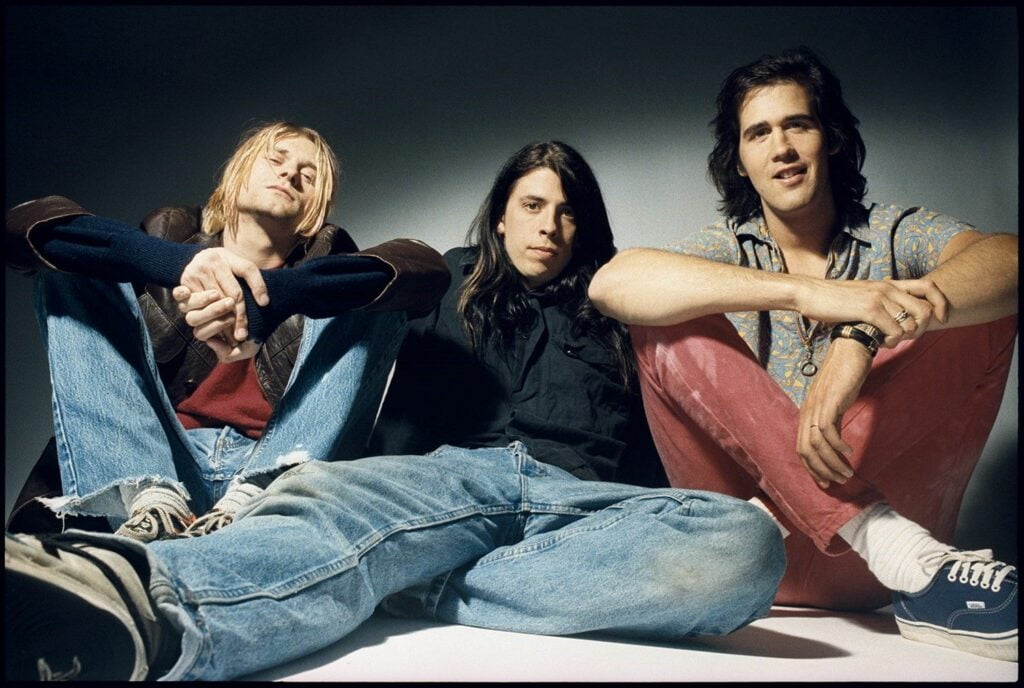 Kurt Cobain and Krist Novoselic formed the rock band Nirvana in 1987. Dave Grohl, Chad Channing, Aaron Burckhard, and Dan Peters joined the band later. Nirvana is one of the pioneers in popularizing the grunge music genre to the mainstream.
The band's second album "Nevermind" is one of the greatest and most influential albums ever. Other hit singles of the band include Smells Like Teen Spirit, In Bloom, Come As You Are, and Lithium. Rolling Stone named Nirvana among the 100 greatest artists of all time(2004).
READ MORE- 20 Best Emo 2000s Bands Of All Time
4- Blur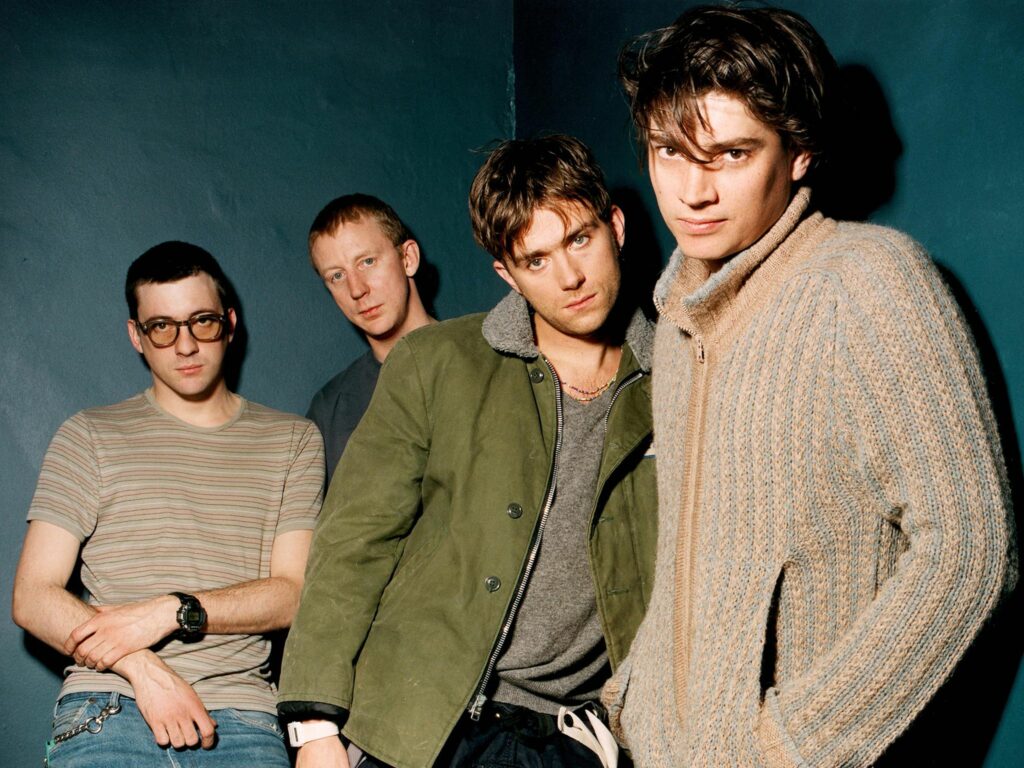 Blur is a prominent alternative band formed in 1988. The band members include vocalist Damon Albarn, guitarist Graham Coxon, drummer Dave Rowntree, and bassist Alex James. It is also famous for popularising the Britpop genre.
In fact, the band often combines genres to create something innovative such as combining Madchester & shoegazing in "Leisure" and electronic & gospel music in the album "13". Blur has gone through various hiatus and reunions throughout their music career.
5- Pearl Jam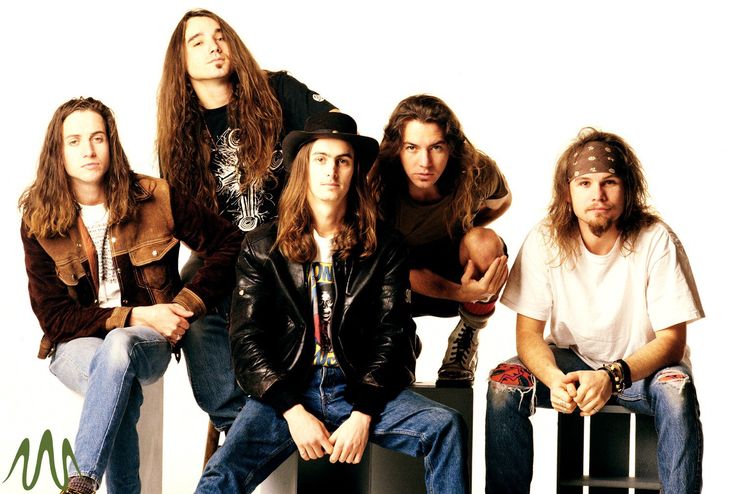 Pearl Jam is one of the best 90s alternative bands. Its lineup comprises Jeff Ament, Mike McCready, Stone Gossard, Eddie Vedder, and Matt Cameron. Pearl Jam's debut album Ten stayed on Billboard 200 chart for over five years and went 13x platinum in the US.
The band's music often depicts social and political issues. It incorporates elements of grunge, alternative rock, and classic rock. Pearl Jam released several hit albums and singles. With 85 million records sold, it is one of the best-selling bands of all time.
6- Oasis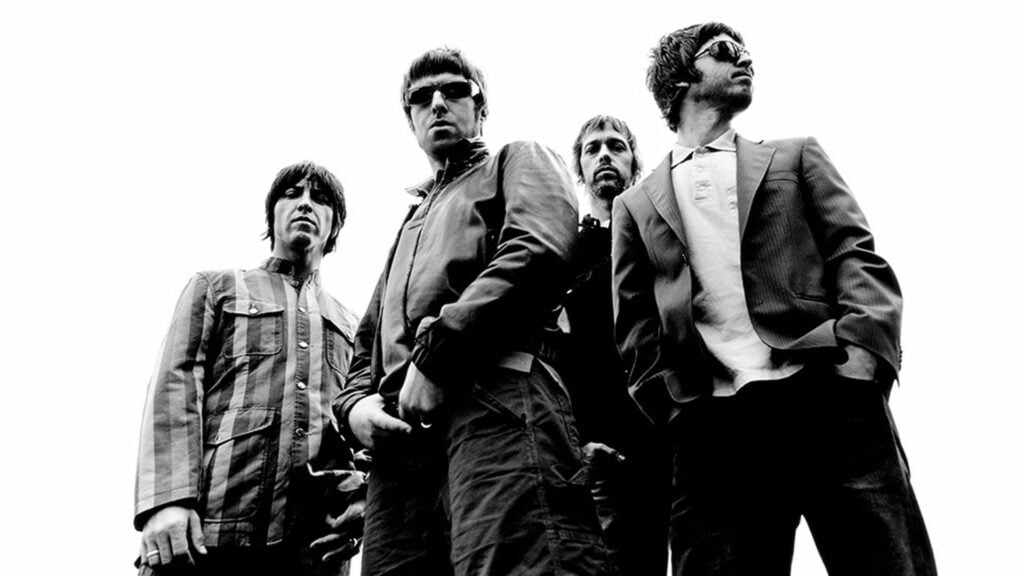 British alternative rock band Oasis was formed in 1991. The lineup includes vocalist Liam Gallagher, drummer Tony McCarroll, guitarist Paul Arthurs, vocalist/guitarist Noel, and bassist Paul McGuigan. Their debut album "Definitely Maybe" propelled the band to success.
It indeed became the fastest-selling debut album in British history of that time. In 1995, Oasis released the album (What's The Story) Morning Glory, an international chart success. It is considered to be one of the best-selling albums of all time.
7- Weezer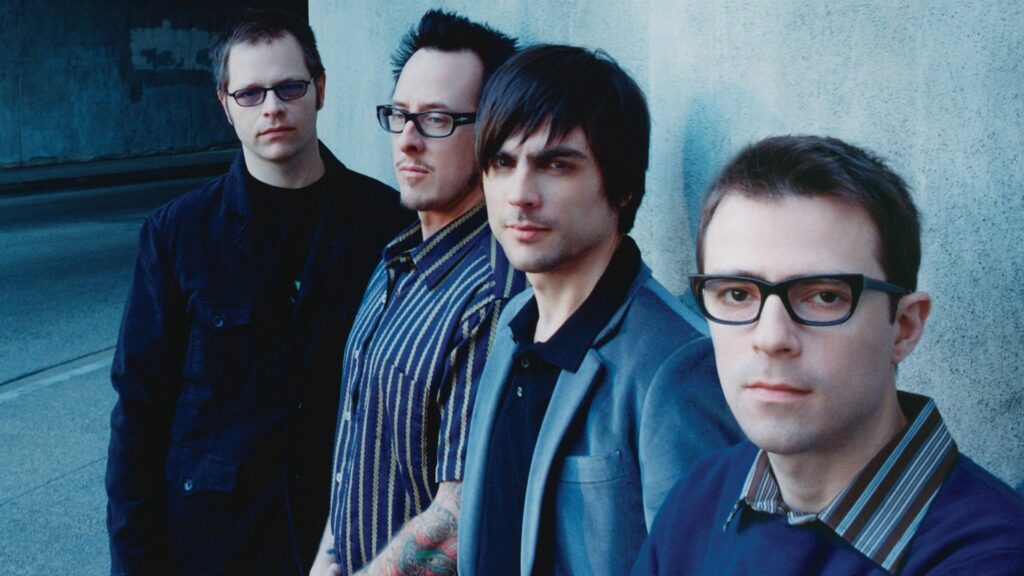 The popular alternative band Weezer was formed in 1992. Its lineup includes Rivers Cuomo, Scott Shriner, Patrick Wilson, and Brian Bell. The band's self-titled debut album aka The Blue Album" became multi-platinum. "Beverly Hills" became the band's first single, topping US Modern Rock Tracks.
Weezer released the album The Red Album spawning lead single Pork and Beans. It brought the band a Grammy Award for Best Music Video in 2009. Buddy Holy, Feels Like Summer, Back to the Shack, Africa, and Memories are some of the best singles of the Weezer.
READ MORE- 20 Famous Greatest SKA Bands Of All Time
8- Radiohead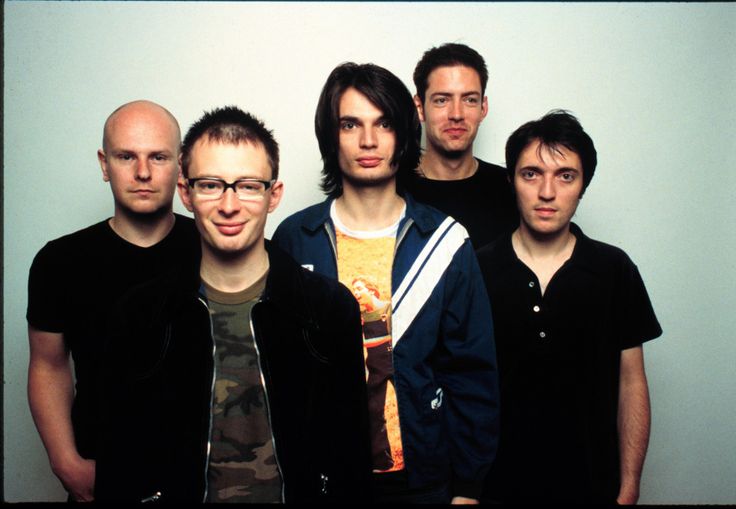 The next one is the prominent alternative band Radiohead which was formed in 1985. The band members include Thom Yorke, Philip Selway, Johnny Greenwood, Colin Greenwood, and Ed O'Brien. It is famous for blending experimental rock, alternative rock, and electronica genres.
Albums like Ok Computer and The Bends propelled the band to international success. Rolling Stone named Radiohead among the 100 Greatest Artists of All Time. The band received four Ivor Novello Awards, six Grammy Awards, and nine GAFFA Awards.
9- Smashing Pumpkins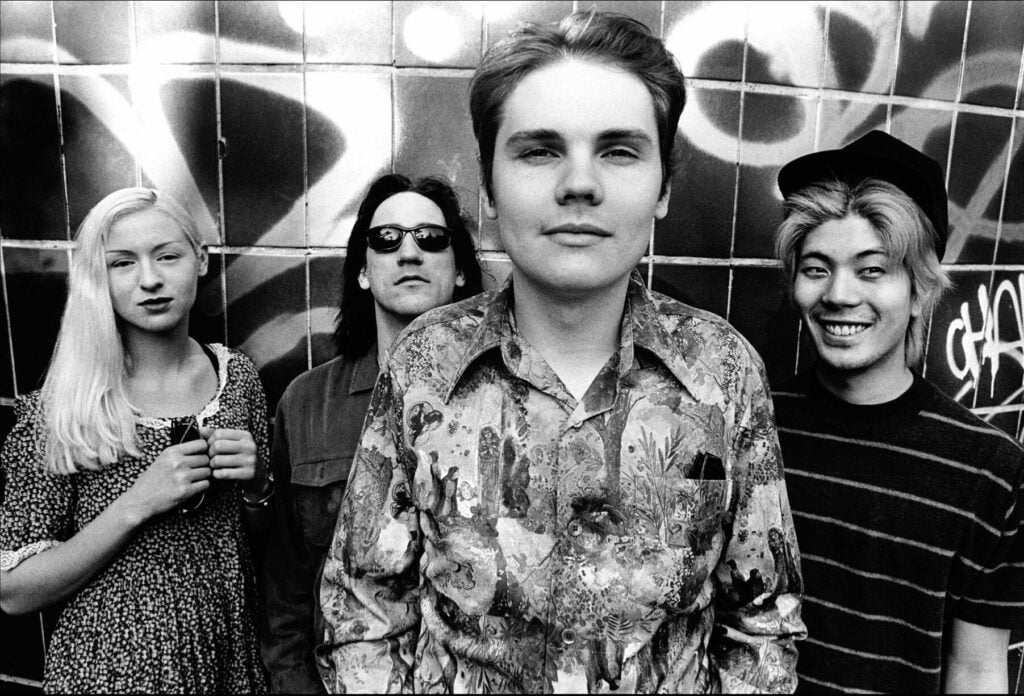 Smashing Pumpkins is one of the most influential 90s alternative bands. The band was established in Chicago in 1988. It went through several line-up changes. The current lineup includes Billy Corgan, James Ihaand, Jeff Schroeder, and Jimmy Chamberlin.
Moreover, the band incorporates heavy metal, psychedelic rock, shoegazing, gothic rock, progressive rock, and dream pop elements. Some of their best studio albums include Gish, Siamese Dream, Adore, and Mellon Collie.
10- Green Day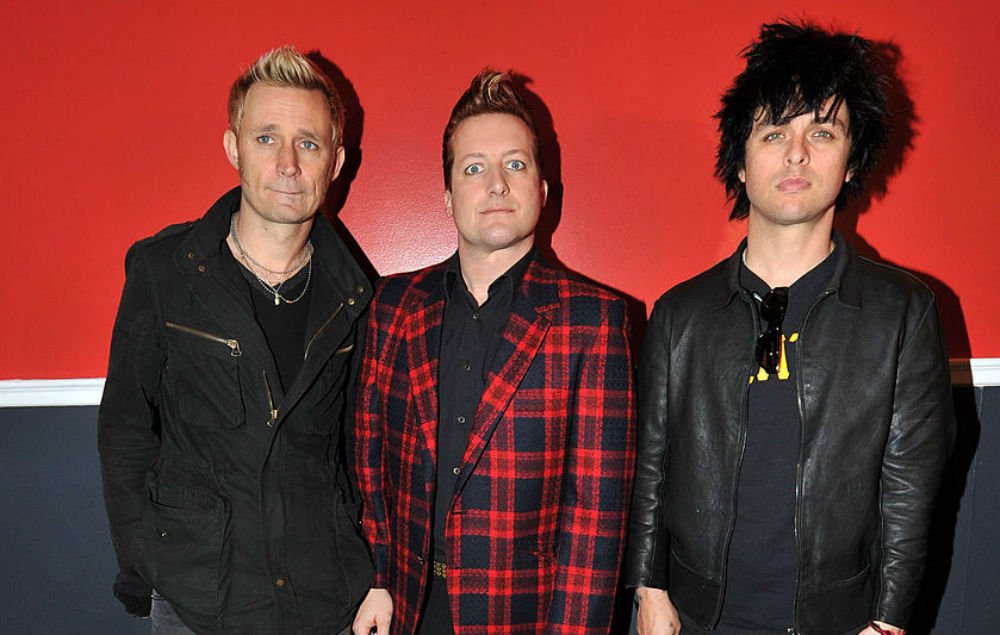 American alternative rock band Green Day was formed in 1987. The current band members are Billie Joe Armstrong on vocals/guitar, Mike Dirnt on bass, and Tré Cool on drums. Their breakthrough came with the album Dookie which featured hit singles Longview, Basket Case, and When I Come Around.
The band addresses personal struggles, social/political issues, and youth culture. It played a pivotal role in popularizing punk rock and alternative rock scenes.
11- Nine Inch Nails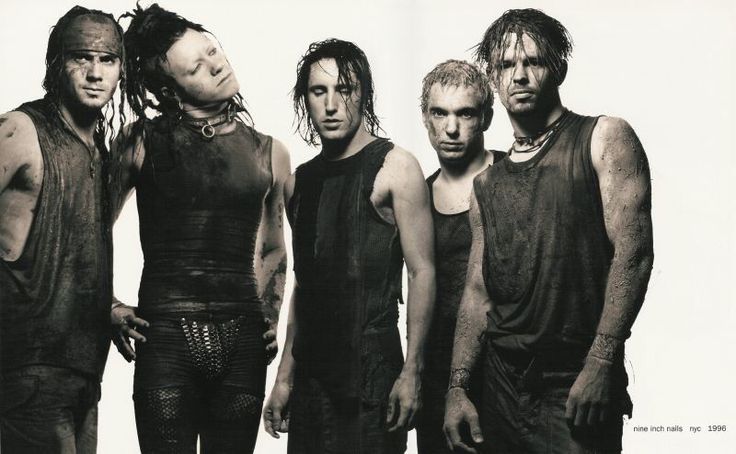 Trent Reznor formed the band Nine Inch Nails or NIN in Cleveland. The band released its debut album Pretty Hate Machine the following year. It has worked with various labels including TVT, Columbia, Capitol, Interscope, and Nothing.
"The Downward Spiral" became the breakthrough album. Nine Inch Nails released several studio albums, EPs, and soundtracks. Their best works include The Fragile, Broken, Closer, Survivalism, Fixed, Head Like A Hole, and Down in It.
READ MORE- 15 Famous Irish punk bands Of All Time 
12- The Offspring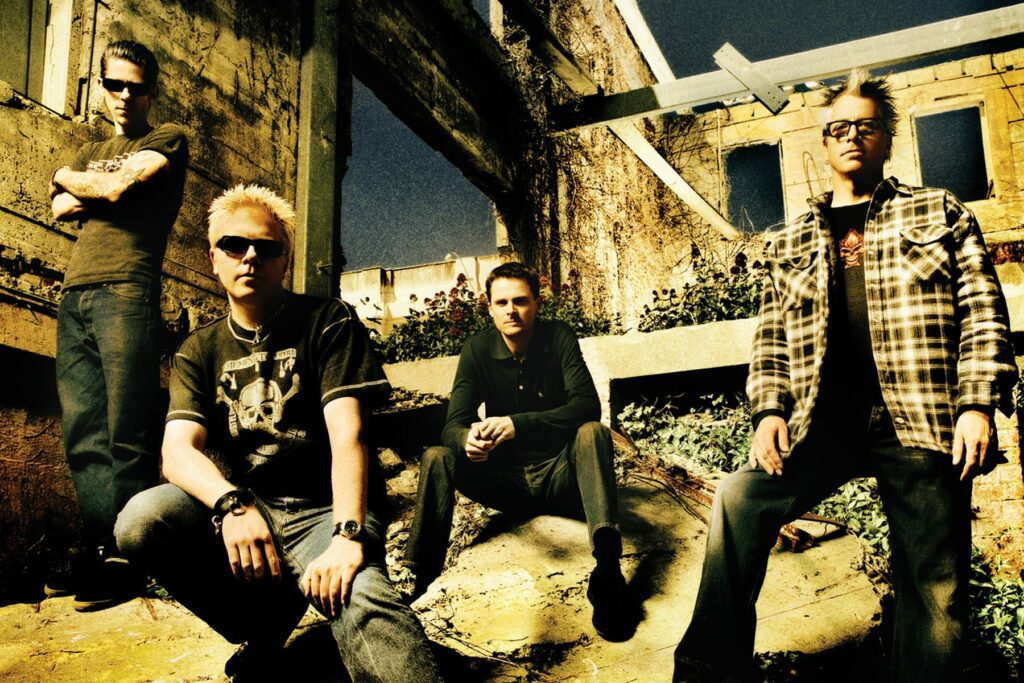 The Offspring is a renowned alternative band formed in 1984. The band's current lineup includes Dexter Holland, Kevin Noodles, Todd Morse, and Brandon Pertzborn. It has gone through several lineup changes throughout its career. Pete Parada, Ron Welty, James Lilja, and other artists have participated in the group.
The third studio album Smash became one of the best-selling independent record label albums of all time. The band also won various accolades including Kerrang Awards, California Music Awards, Billboard Music Awards, and International 3D Awards.
13- Muse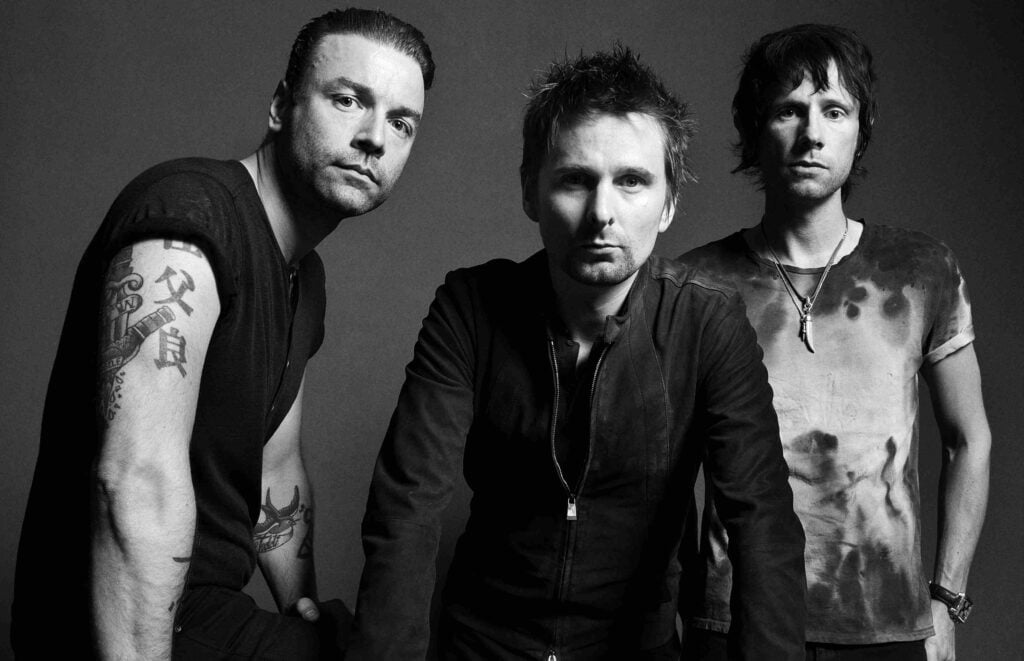 Muse is one of the most popular alternative bands of the 90s. The band consists of Matt Bellamy, Dominic Howard, and Chris Wolstenhome. It is best known for blending progressive, rock, alternative, and electronic music elements.
Furthermore, the second album Origin of Symmetry propelled them to international popularity. Tracks like New Born, Butterflies & Hurricanes, Time Is Running Out, Bliss, and Plug In Baby cemented Muse as an influential rock band.
14- Stone Temple Pilots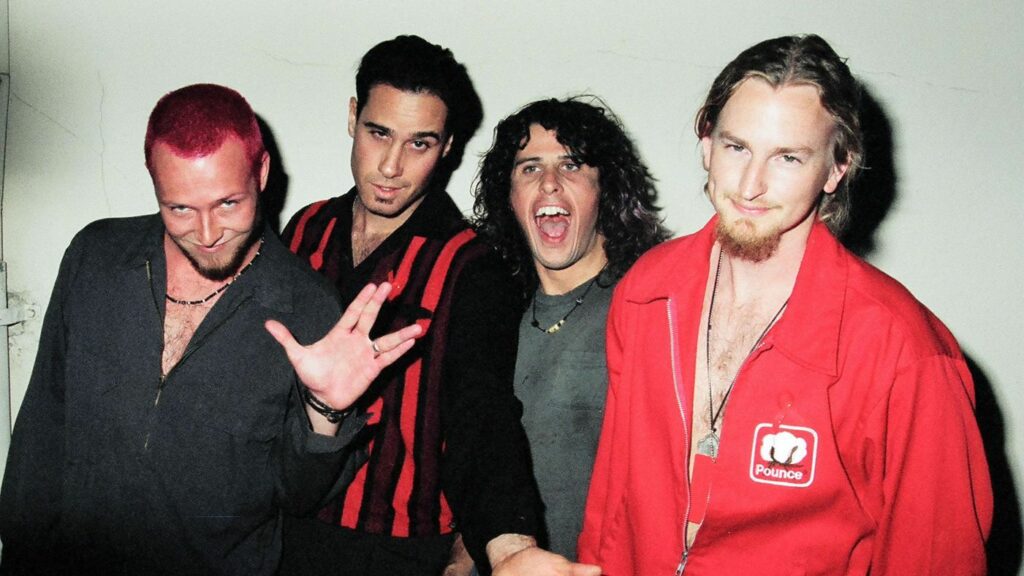 Stone Temple Pilots aka STP is a popular alternative rock band formed in 1989 in San Diego. The band's current members are vocalist Scott Weiland, guitarist Dean, drummer Eric Kretz, and bassist/vocalist Robert DeLeo. The band's debut album "Core" established it as an impactful act.
STP is famous for incorporating psychedelic rock, grunge, alternative rock, bossa nova, and alternative metal elements. The band received various awards such as Grammy Awards, American Music Awards, MTV Video Music Awards, and Billboard Music Awards.
15- The Cranberries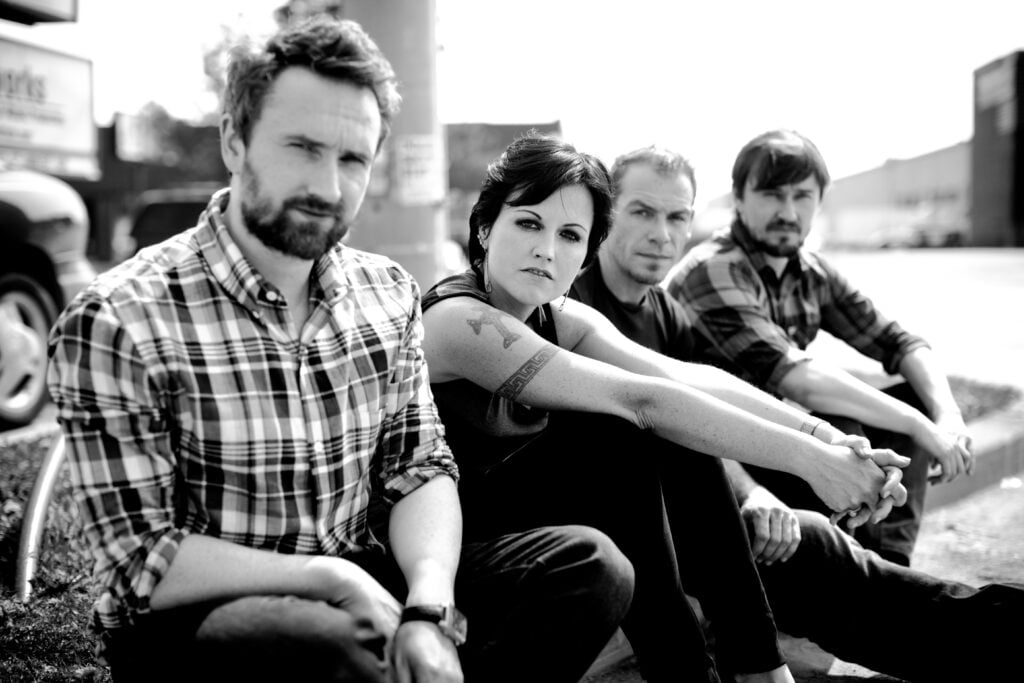 The Cranberries band was formed in 1989 in Limerick, Ireland. Its original name was The Cranberry Saw Us. The primary lineup includes Niall Quinn, Noel Hogan, Mike Hogan, and Fergal Lawler. Dolores O'Riordan replaced Niall Quinn in 1990.
Their debut album "Everbody Else Is Doing It, Then Why Can't We? " brought the band international prominence. The band never looked back and released a series of triumphant music. Zombie, Linger, Dreams, Promises, and Salvation are some of the most successful singles.
READ MORE- 12 Best Spanish Rock Bands Of All Time 
16- Eels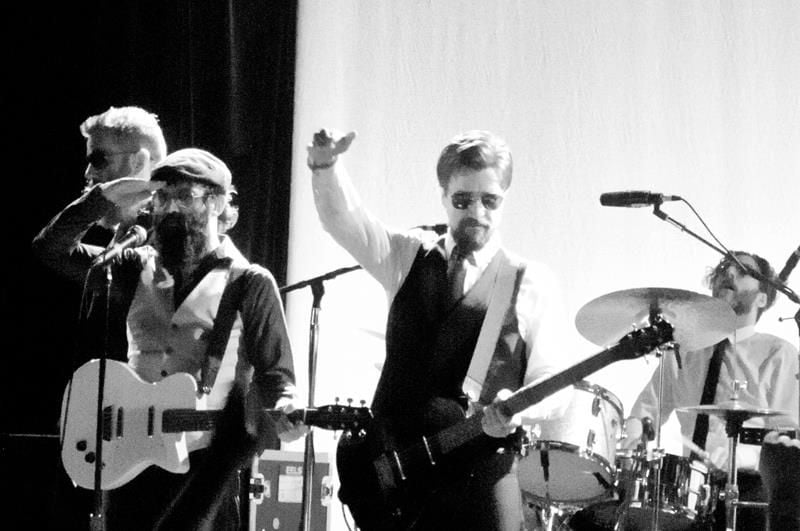 Mark Oliver Everett formed the alternative rock band Eels in 1991. The band members have changed over the years, except for the only leading member Everett. Its music is often based on love, family, and loss. Everett aka E also released solo records like A Man Called E and Broken Toy Shop.
Eels released several studio albums, EPs, music videos, live albums, singles, and compilation albums. Seven studio albums reached the Billboard 200 Chart. The band also released songs for films and television shows like Shrek, Hot Fuzz, and American Dad.
17- Blink 182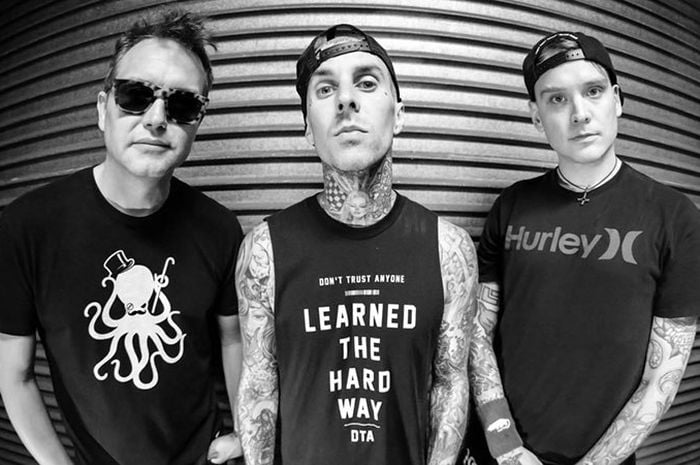 Blink 182 is one of the most influential 90s alternative bands. American alternative rock band formed in 1992. The current members of the band include Mark Hoppus(vocalist/bassist), Tom DeLonge(vocalist/guitarist), and Travis Baker(drummer).
The albums like Enema of the State and Take Off Your Pants and Jacket propelled the band to international success. Its music style often describes relationships, growing up, and modern life challenges. Blink 182 received awards such as Kerrang Awards and San Diego Music Awards.
18- Rage Against The Machine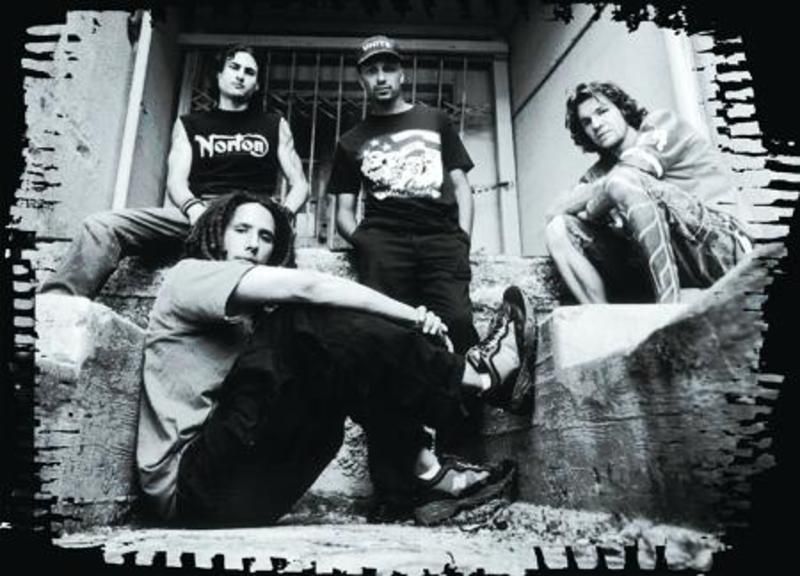 Rage Against The Machine aka Rage is a prominent band formed in 1991 in Los Angeles. Its lineup includes vocalist Zack de la Rocha, guitarist Tom Morello, bassist Tim Commerford, and drummer Brad Wilk. The band released its self-titled debut album.
Rolling Stone ranked the album among its 500 greatest albums of all time list. Moreover, the band's Grammy-winning tracks include Tire Me(Best Metal Performance) and Guerilla Radio(Best Hard Rock Performance).
19- Alice In Chains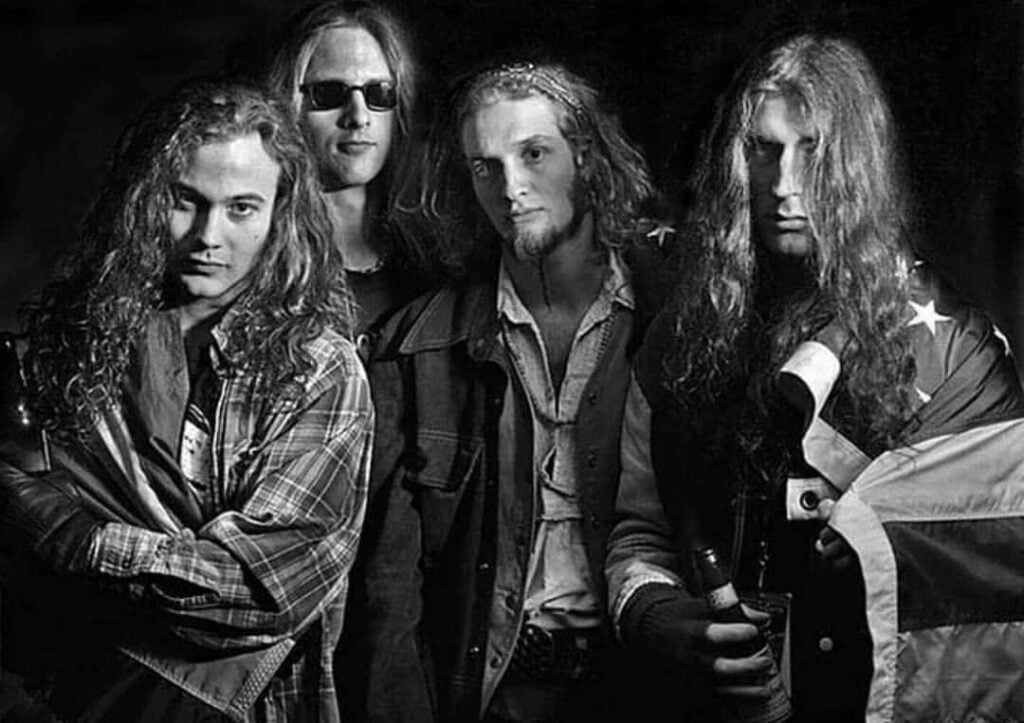 American alternative band Alice In Chains was formed back in 1987. It consists of Jerry Cantrell, Sean Kinney, Mike Starr, and Layne Staley. Later on, bassist Mike Inez replaced Starr in the early 90s, and vocalist/guitarist William DuVall replaced Staley after his death.
Alice In Chains has had a lasting impact on the alternative rock and grunge genres. Its music addresses themes of pain, addiction, and struggles with dark lyrics. Dirt, Facelift, and Alice In Chains are some of the most successful albums.
READ MORE- 10 Best 90s Punk Bands You Must Know
20- Incubus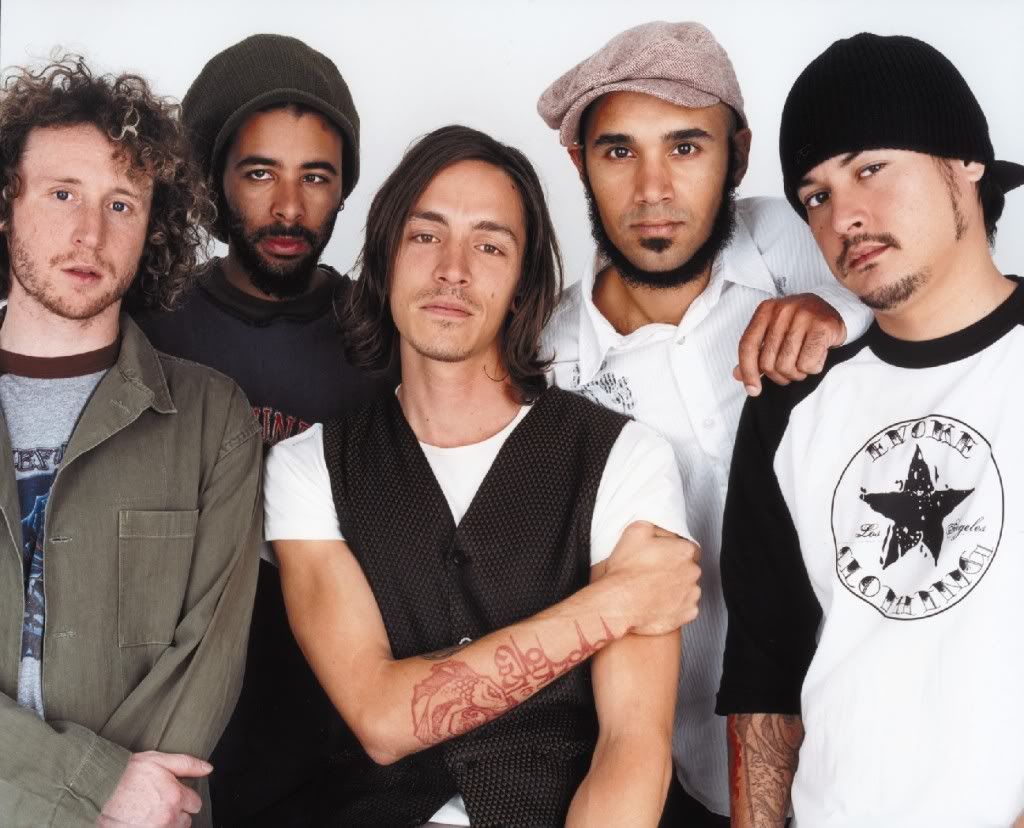 Incubus is one of the renowned alternative bands of the 90s era. The band members include Brandon Boyd, Mike Einziger, Jose Pasillas, Chris Kilmore, and Ben Kenney. Their third album Make Yourself propelled Incubus to international success.
The band went on a hiatus in 2008 and came back with the greatest hit album Monuments and Melodies. Its single "Black Heart Inertia" reached Number 7 on the Alternative Songs Chart. Incubus incorporated elements of alternative rock, alternative metal, nu-metal, hip-hop, and funk metal.