Alternative rock is a genre of rock music. It is also known as alt-rock. It has emerged from underground. Other distinctive styles of alternative rock rose to prominence such as shoegazing, noise pop, grunge etc. Do you wanna know the bands who popularise the alternative rock genre from the underground?
To sum up, Here we are going to discuss the best alternative rock bands of all time. It is not possible to include each and every band so we have included the 15 Best alternative rock bands. Let's consider them. Check out the list given below:
READ MORE- 20 Best Pop Rock Bands Of All Time
1- Nirvana: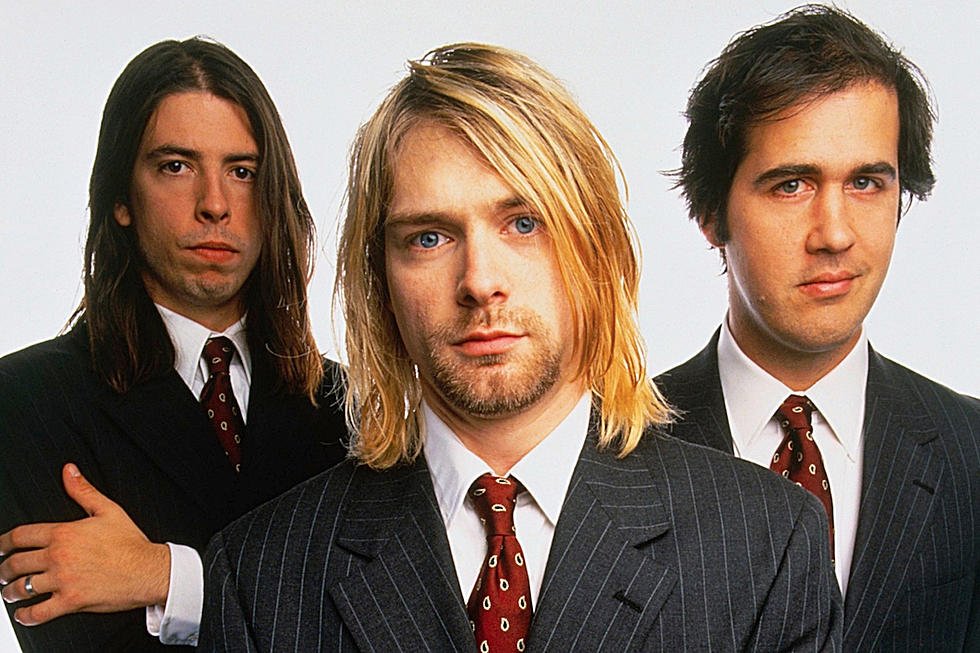 Starting with the American rock band Nirvana. Kurt Cobain and Krist Novoselic founded it in the year 1987. The band recruited drummer Chad Channing and musician Dave Grohl.
The band is famous for promoting alternative rock. Their album Nevermind brought them immense success and it became RIAA's diamond certified.
"In Utero" album topped the UK and US charts. Nirvana mixes punk aesthetics to pop melodies. It was the first band to bring "grunge" to the mainstream.
2- Radiohead: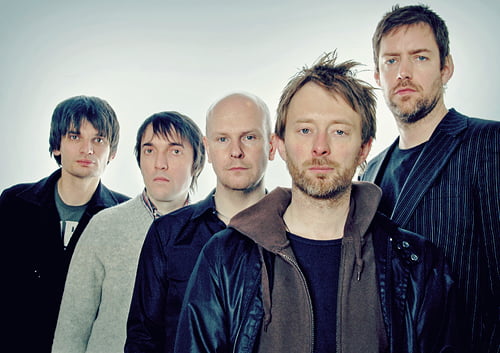 Radiohead is of the most influential alternative rock bands. The band consists of Thom Yorke, Colin Greenwood, Philip Selway, Johnny Greenwood and Ed O'Brien.
Additionally, The band's singles Street Spirit, Creep, Paranoid Android, Karma Police and Pyramid Song reached the top 10 on the UK Singles chart.
The albums "The Bends" and "Ok Computer" brought them international success. In fact, Radiohead was inducted into the Rock and Roll Hall of Fame. Spin magazine listed the band among the Greatest Bands of All Time.
READ MORE- 12 Popular Black Metal Bands Of All Time
3- Pixies: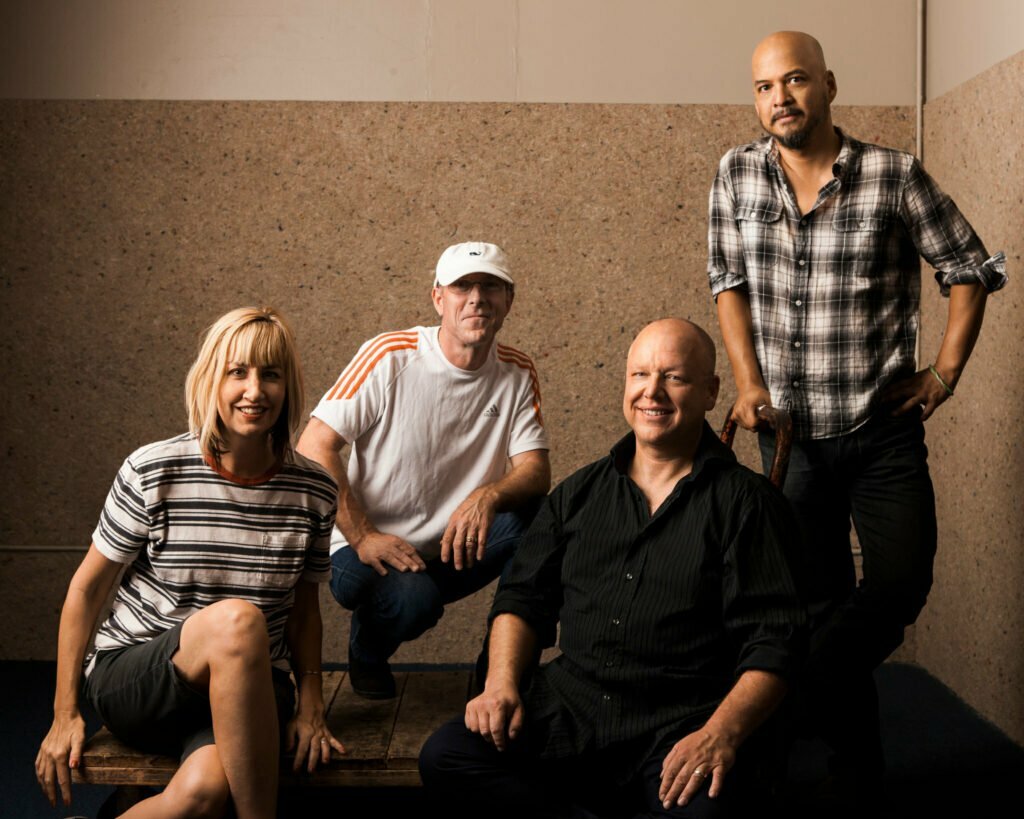 Pixies is a renowned alternative rock band. It included elements of surf rock and punk rock along with alternative rock. The band was formed in Boston in 1986.
The group consists of Black Francis, Kim Deal, Joey Santiago and David Lovering. Pixies disbanded in 1993 but in 2004 they reunited. Kim Deal left the group in 2013 and Paz Lenchantin become permanent in 2014.
Significantly, Their album Surfer Rosa is certified gold and Doolittle is certified platinum. Indeed, Other bands also praised Pixies' musical style a lot. Their style influenced many others.
4- Foo Fighters: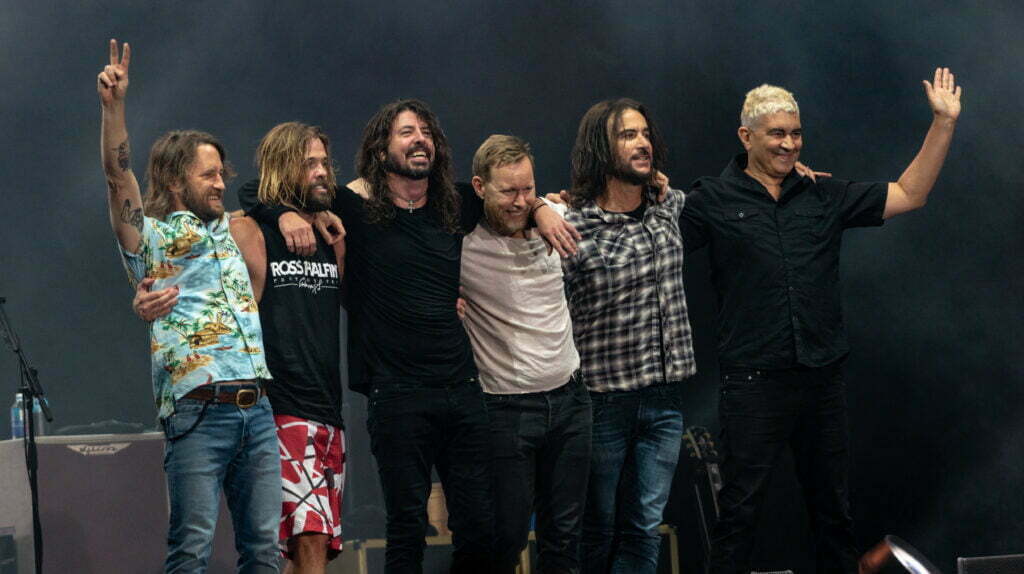 Nirvana's former drummer Dave Grohl established the band Foo Fighters in the year 1994. The eponymous debut album received success. Afterwards, Dave recruited the band members including William goldsmith, Nate Mendel, Pat Smear, Taylor Hawkins Chris Shiflett.
Indeed, The band has received numerous awards including fifteen Grammy awards, MTV Video Music Awards and inducted into the Rock & Roll Hall of Fame.
Their musical style is regarded as alternative rock, pop rock, hard rock and grunge. Some of the best albums include Concrete & Gold, One by One, Sonic Highways and Foo Fighters.
READ MORE- 12 Famous Iconic Australian Bands That Everyone Loves
5- The Smashing Pumpkins: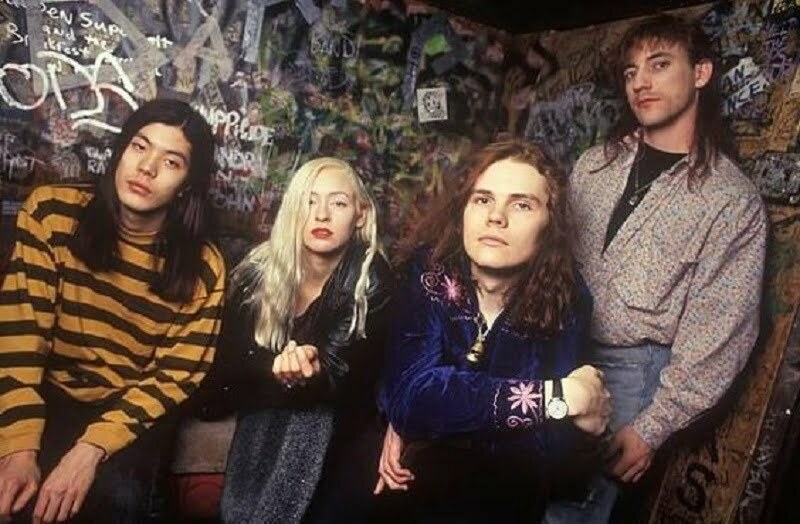 The Smashing Pumpkins is one of the most popular alternative rock bands. It was established in Chicago in the year 1988. The band went through many line-up changes.
The current members of the band are Billy Corgan(composer/frontman), Jimmy Chamberlin(drummer), James Iha(guitarist) and Jeff Schroeder(guitarist).
Besides, Their music includes elements of psychedelic rock, heavy metal, gothic rock, shoegazing, dream pop and progressive rock. The band's most successful albums are Siamese Dream, Mellon Collie & The Infinite Sadness and Gish.
6- Weezer: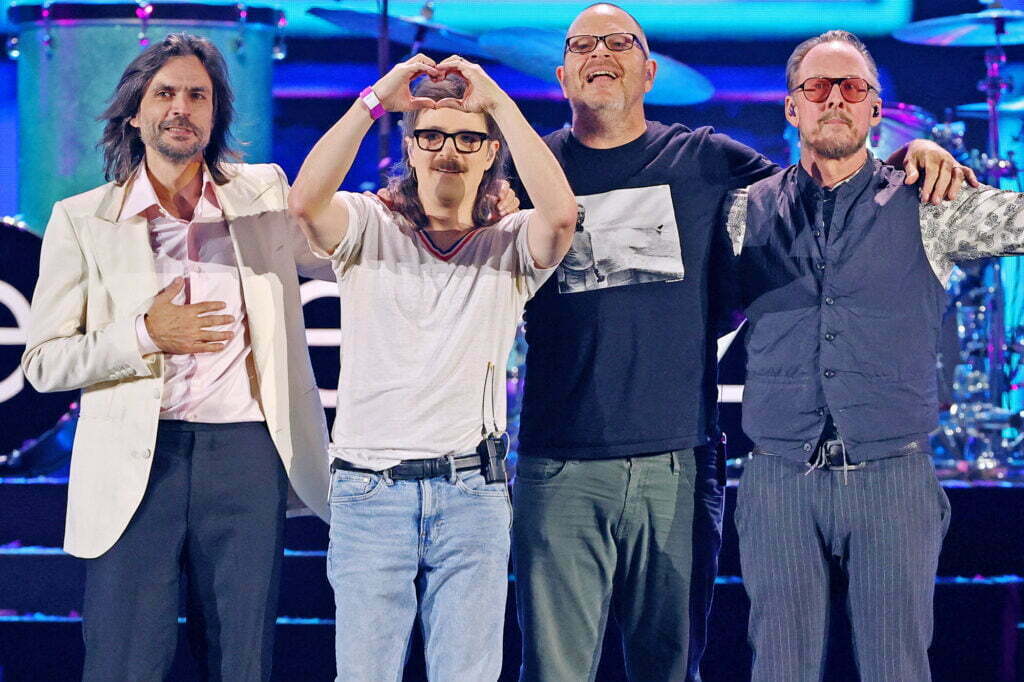 Weezer is an Alternative rock band formed in Los Angeles in 1992. The band consists of Rivers Cuomo, Scott Shriner, Patrick Wilson and Brian Bell. Their debut album Weezer became a multiplatinum album.
Beverly Hills was the band's first single to top the US Modern Rock Tracks and to reach the top ten singles on Billboard 200 chart.
In fact, Weezer recorded a cover of Lost in the Woods for the movie Frozen II soundtrack in 2019. It also contributed the song Tell Me What You Want to the video game Wave Break.
ALSO-READ- 10 Famous Punk Rock Bands Of All Time
7- Sonic Youth: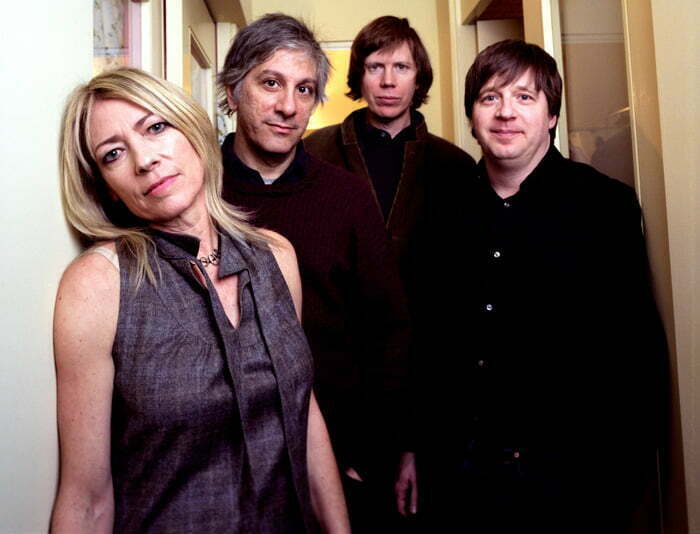 Sonic Youth is a popular alternative rock band of the 80s and 90s. The group included Thurston Moore, Lee Ronaldo, Kim Gordon, Steve Shelley and Mark Ibold.
Along with alternative rock and noise as their musical style, they also incorporate elements of genres like experimental rock, post-punk and indie rock.
Further, The band's breakthrough came with the double album Daydream Nation. Sonic Youth has collaborated with other renowned music artists throughout its musical career.
8- My Chemical Romance: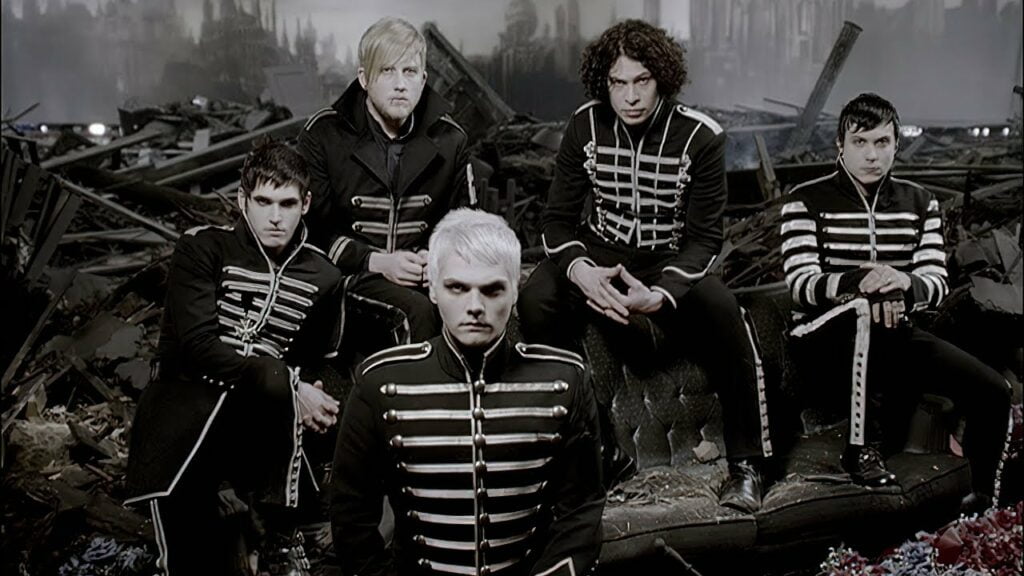 My Chemical Romance is often referred to as MCR or My Chem. It is one of the renowned alternative rock bands. It was formed after September 11 attacks.
The band members include Gerard Way(lead vocalist), Frank Iero(guitarist), Mikey Way(bassist) and Ray Toro(lead guitarist). They debuted with the album I Brought You My Bullets, You Brought Me Your Love.
Moreover, The album Three Cheers For Sweet Revenge went platinum after some time. The single Welcome to the Black Parade became the band's first #1 on the UK Singles Chart.
READ MORE- 12 Famous Rock Bands From Chicago Of All Time
9- Linkin Park: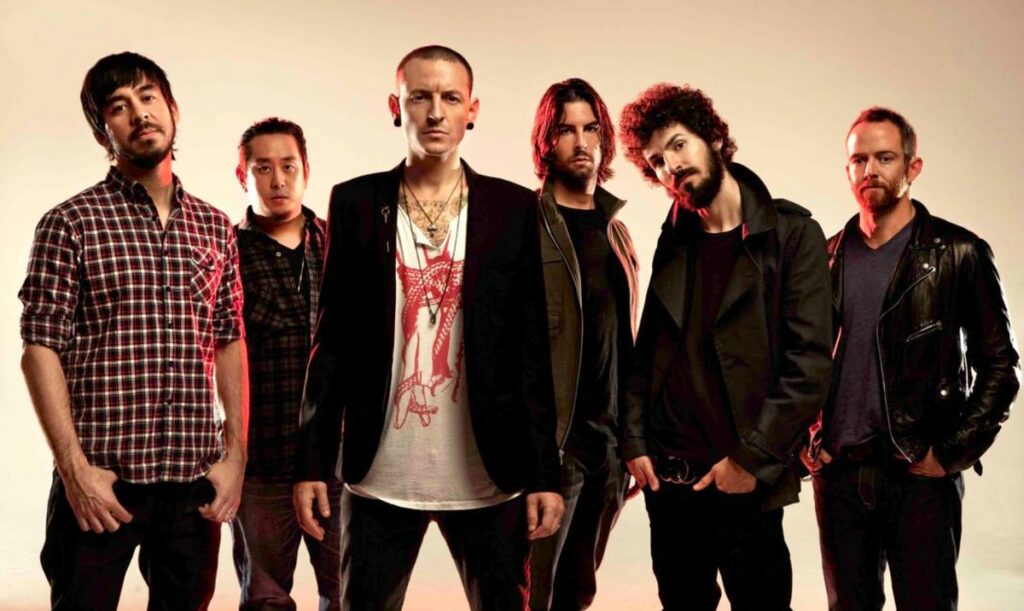 Linkin Park is an alternative rock band from Agoura Hills, California. They are famous for the fusion of heavy metal and hip-hop. The band currently consists of Mike Shinoda, Dave Farrell, Brad Delson, Rob Bourdon and Joe Hahn.
Indeed, the band is earlier known as Xero and Hybrid Theory. Their debut album Hybrid Theory was certified Diamond by RIAA. They incorporate experimental music in the album Minutes to Midnight.
Later, they include electronic and other musical styles in the albums A Thousand Suns, Living Things, The Hunting Party and One More Light.
10- Pearl Jam: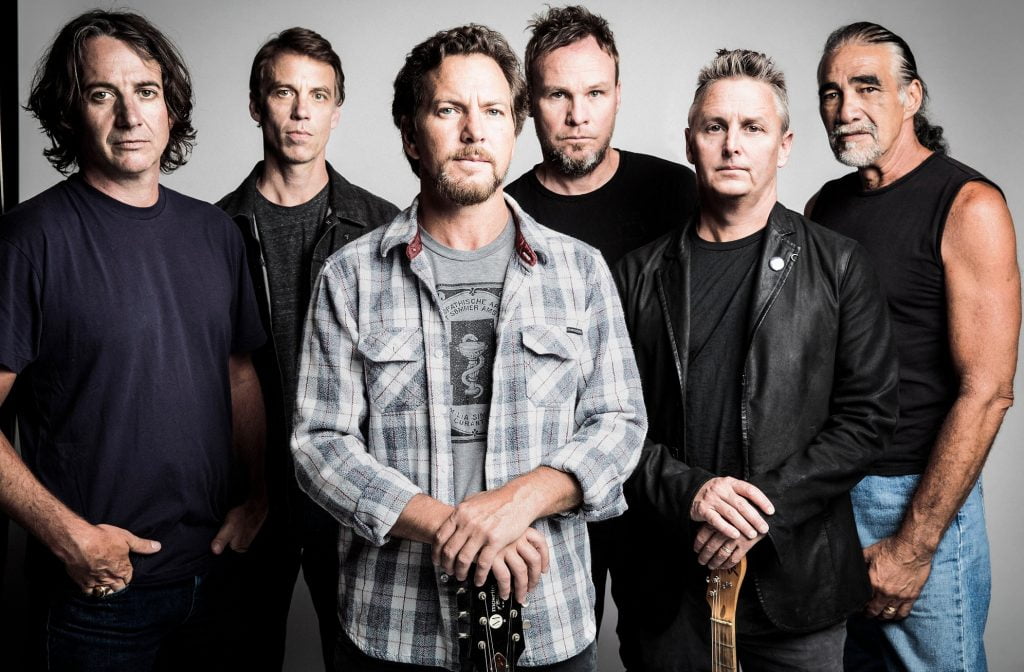 The popular alternative rock band Pearl Jam was established in 1990. The band consists of Jeff Ament, Mike McCready, Stone Gossard, Eddie Vedder and Matt Cameron.
Pearl Jam's debut album stayed on Billboard 200 chart for more than four years. It went thirteen times Platinum in the United States. The second album Vs and the third album Vitalogy became fastest selling albums.
In fact, It became one of the best-selling bands of all time. The band also promoted social and political issues throughout its career.
READ MORE- 15 Best Christian Rock Bands Of All Time
11- The Cure: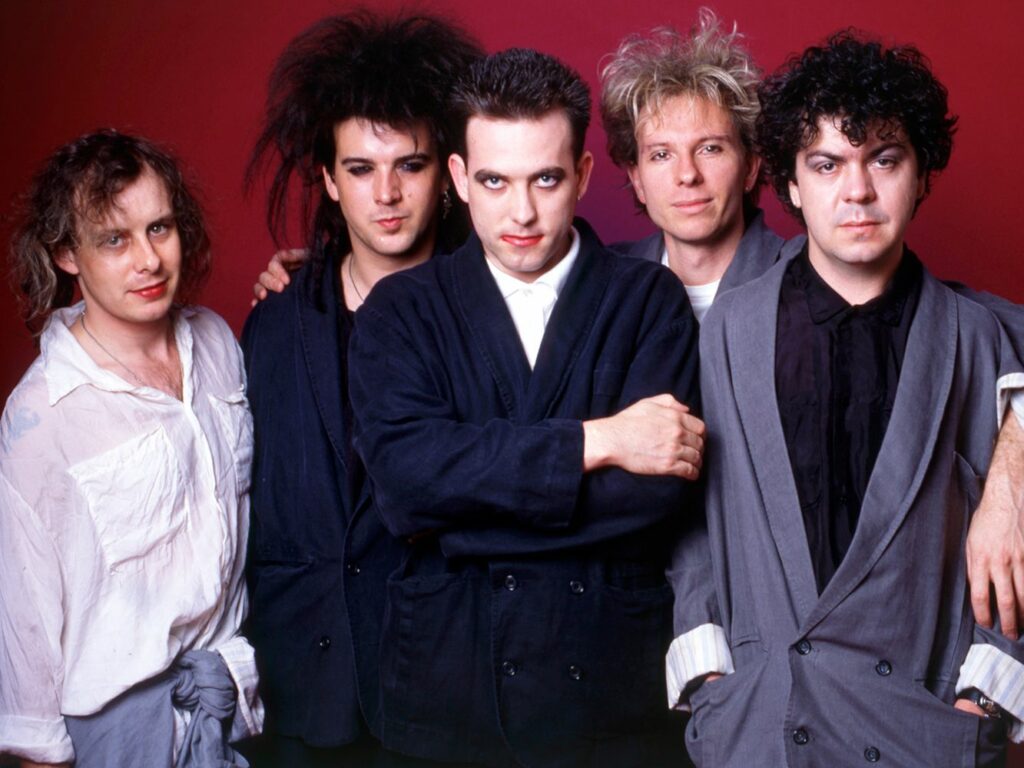 The Cure is one of the most influential alternative rock bands. The band was formed in 1978. It went through various lineup members. Robert Smith(vocalist/guitarist/songwriter) is the only constant member of the band.
In fact, The Cure's other members include Simon Gallup, Jason Cooper, Roger O'Donnell and Reeves Gabrels.
The initial singles and albums like Three Imaginary Boys include styles of post-punk and new wave. Later, the band's albums like Seventeen Seconds and Pornography included elements of gothic rock and pop musical styles.
12- Soundgarden: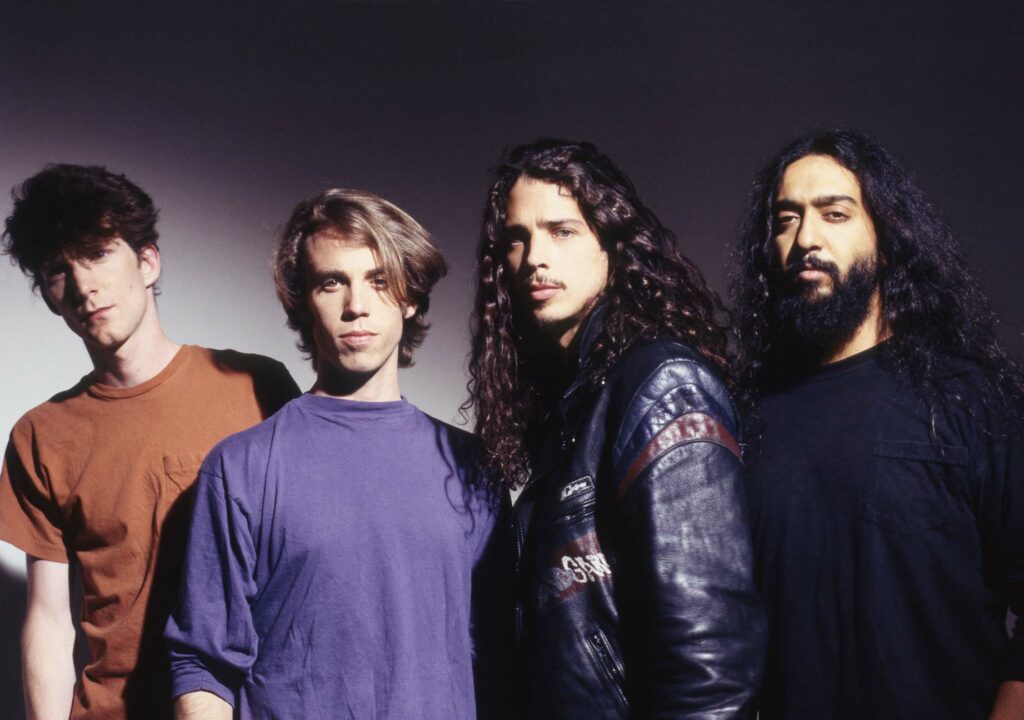 A band that popularised the grunge subgenre of music, established in 1984. The band's members include Chris Cornell, Hiro Yamamoto, Kim Thayil, Matt Cameron, Jason Everman and Ben Shepherd.
Even, The album Badmotorfinger reached No. 39 on Billboard 200 chart. It also became RIAA's certified double platinum album.
Their fourth album Superunknown debuted at No.1 on the Billboard 200 chart. The follow-up album Down On The Upside debuted at No.2 on the Billboard 200.
READ MORE- 10 Best Boy Bands Of The 90s Of All Time
13- Ramones: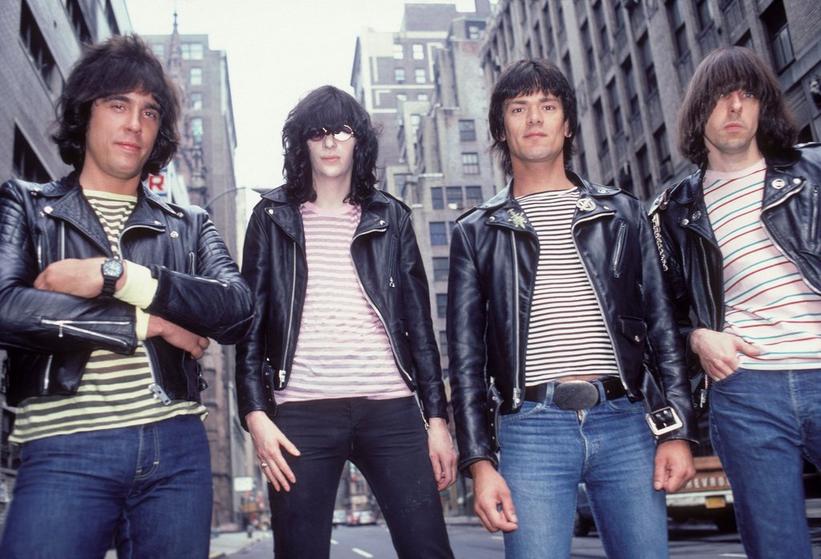 Ramones is a punk rock band formed in 1974. The band members were not related to each other, but they only adopted the pseudonym Ramone as their surname.
Moreover, Joe Ramone, Johnny Ramone, Dee Dee Ramone, Marky Ramone, Tommy Ramone, Richie Ramone, C.J. Ramone and Elvis Ramone were the band members.
Rolling Stone ranked Ramones at No.26 on its list of Greatest Artists of All Time. In 2002, Spin magazine ranked the band the second greatest band of all time. It has received A Grammy Lifetime Achievement Award.
14- Red Hot Chilli Peppers: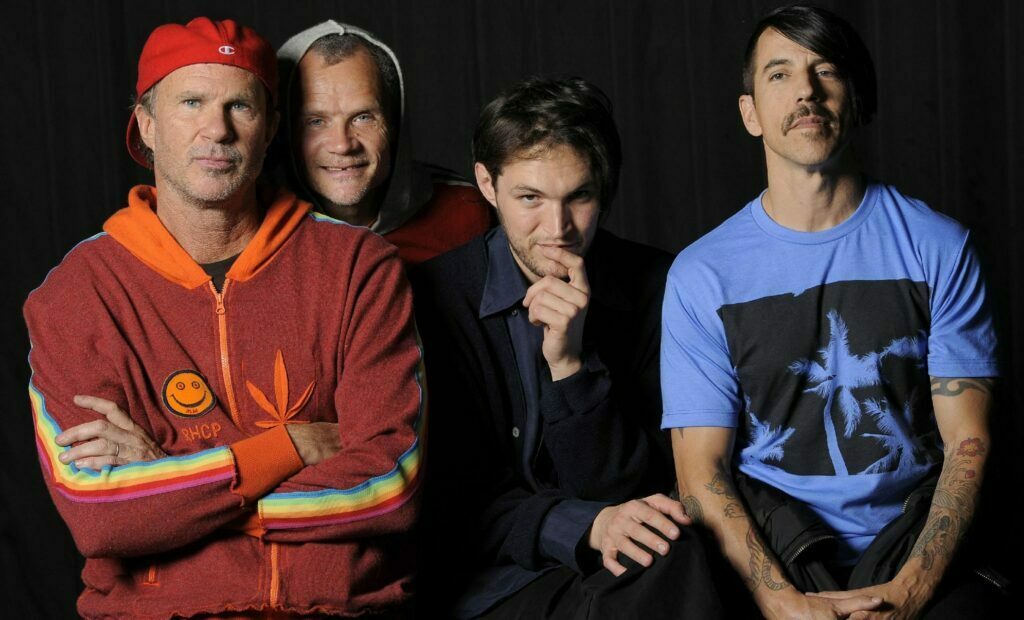 Red Hot Chilli Peppers is one of the most famous alternative rock bands. It was formed in Los Angeles in 1983. The band consists of Anthony Kiedis, Chad Smith, Flea and John Frusciante.
The band's music incorporates alternative rock, punk rock, funk, hard rock, psychedelic rock, funk metal and hip hop.
In fact, have most No.1 singles(fourteen), most top-ten songs(twenty-five) and most cumulative weeks at No.1 (eighty-five) on the Billboard Alternative Songs Chart.
MUST READ- 12 Famous Jazz Rock Bands Of All Time
15- Blur: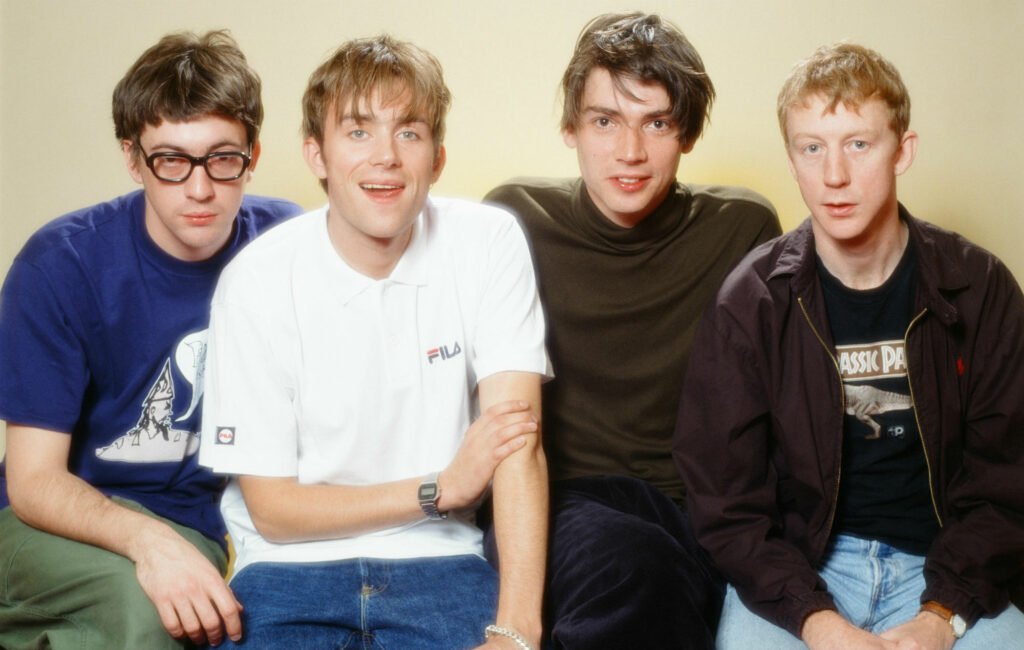 Blur is an alternative rock band established in 1988. The group includes vocalist Damon Albarn, bassist Alex James, guitarist Graham Coxon and drummer Dave Rowntree.
Its debut album Leisure released in 1991 included the elements of Madchester and shoegazing. Later, with albums Parklife, Modern Life is Rubbish and The Great Escape, Blur popularised the Britpop genre.
Blur has received Brit Awards for Outstanding Contribution to Music. The seventh album "The Magic Whip" was the sixth consecutive album to top the British chart.