In today's article, we take a look at some of the best Indian bands who have earned a spot on the globe of music. As we all know, India is known for its diversity and the unity shown by the diverse cultures around the world.
As you move from across the country, you'll find substantial polarity in the music of the region, and yet you'll find the Indian feel in it. Some Indian bands have risen and created unique sounds which helped them to gain a myriad of attention from ears all over the world.
For instance, Kailasa led by Sufi artist Kailash Kher is known for its Sufi-folk sounds layered with traditional lyrics sung by Kailash leaves a profound impact on the listener."Teri Deewani", from their self-titled album, talks about love and emotion and has over 5 million streams on Spotify which helped them find their niche in the music fraternity. They have been a household name for the last decade or two and have done sold-out concerts in India and America. This gives them a right to have a mention here.
We'll look at bands like these who have turned heads everywhere and been consistently good in what they do. So, these are the 15 best Bands in India of all time.
1. The Local Train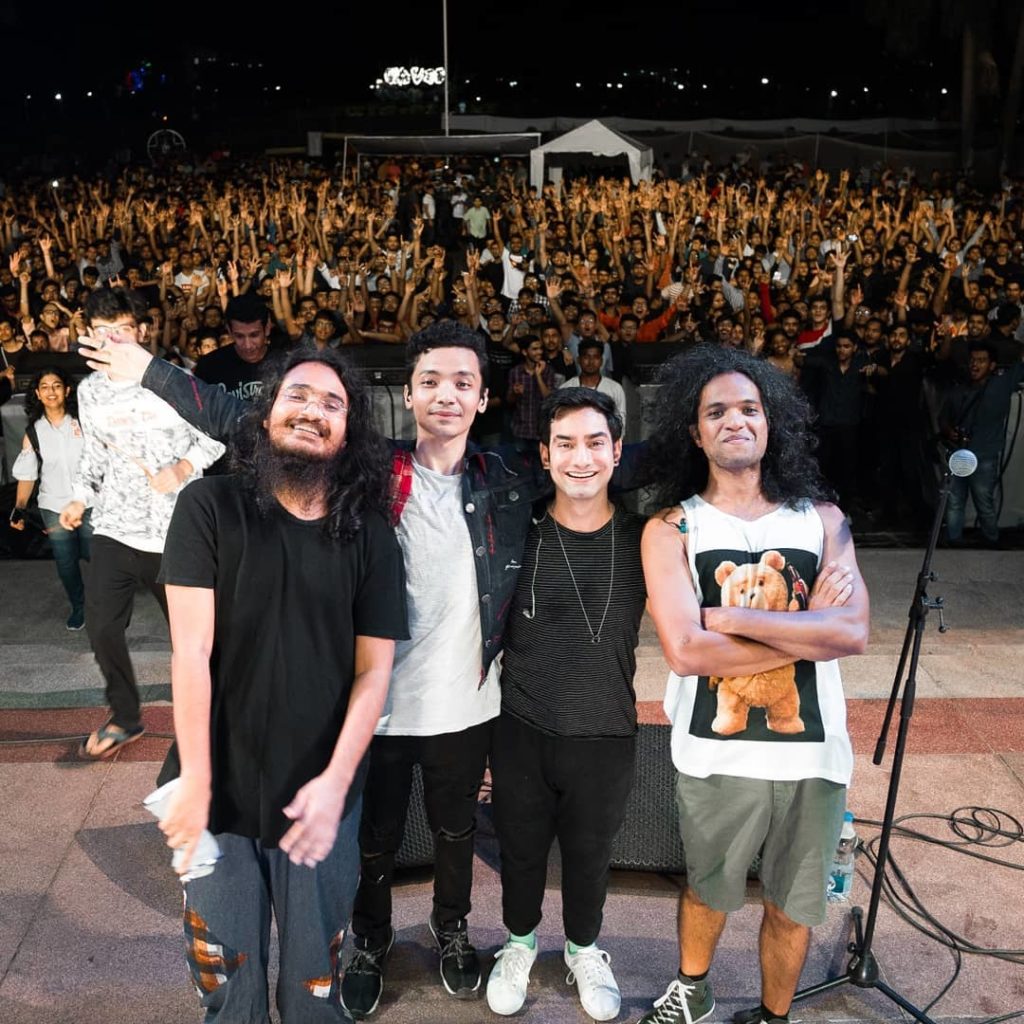 The Local Train is a Delhi-based Hindi rock band who are known for its emphatic lyrics and sound that resonates with its youth. The quartet released their debut album "Aalas Ka Pedh" back in 2015 which became one of the highest-selling independent albums of the year.
"Choo Lo" from the album stands as the most-streamed song of theirs with over 7 million streams on Spotify. They are more than just a band, they have influenced teens that Indian music is a lot more than just Bollywood music.
Past the release, their music has blown internationally most notably Chris Hesse, drummer of "Hoobastank", mixed and mastered their music. Since then, they have performed at some of the famous music festivals in the country. One of the best bands in India.
Read More – 10 Artists who raised their voice through Protest Songs 
2. Motherjane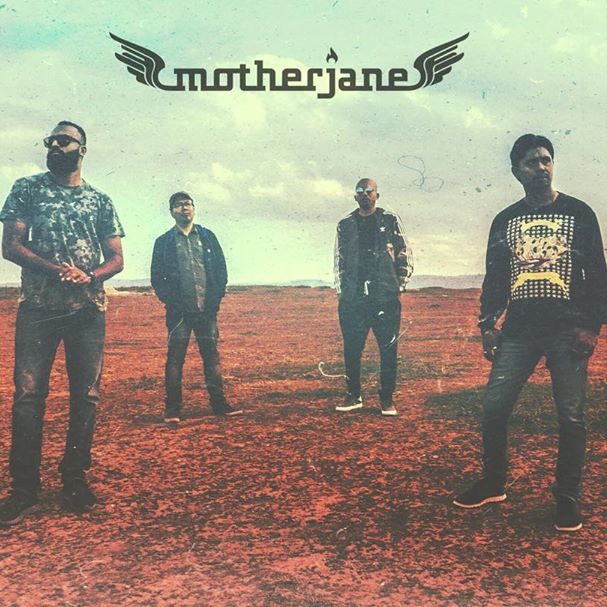 Another rock band but from the south of India makes the list, Motherjane is a Kerala-based band, influenced by the Carnatic style of music, has put out two albums so far Insane Biography and Maktub showcasing their transition from classic Indian instruments to the ethnic rock-metal genre.
The band is now working on its upcoming record, which will be released soon. Their album, Insane Biography, released in 2002, is regarded as one of the most influential records in Indian rock to date.
Their second album Maktub released in 2008 clearly caught the attention of the music industry. Motherjane has done an OST for the movie ANWAR by Amal Neerad.
The band has toured extensively both within and beyond the country, the main international tours being in countries Indonesia, Ukraine, Sri Lanka, and UAE. One of the best bands in India.
Read More – 10 Best Tattoo Artists in India 
3. Euphoria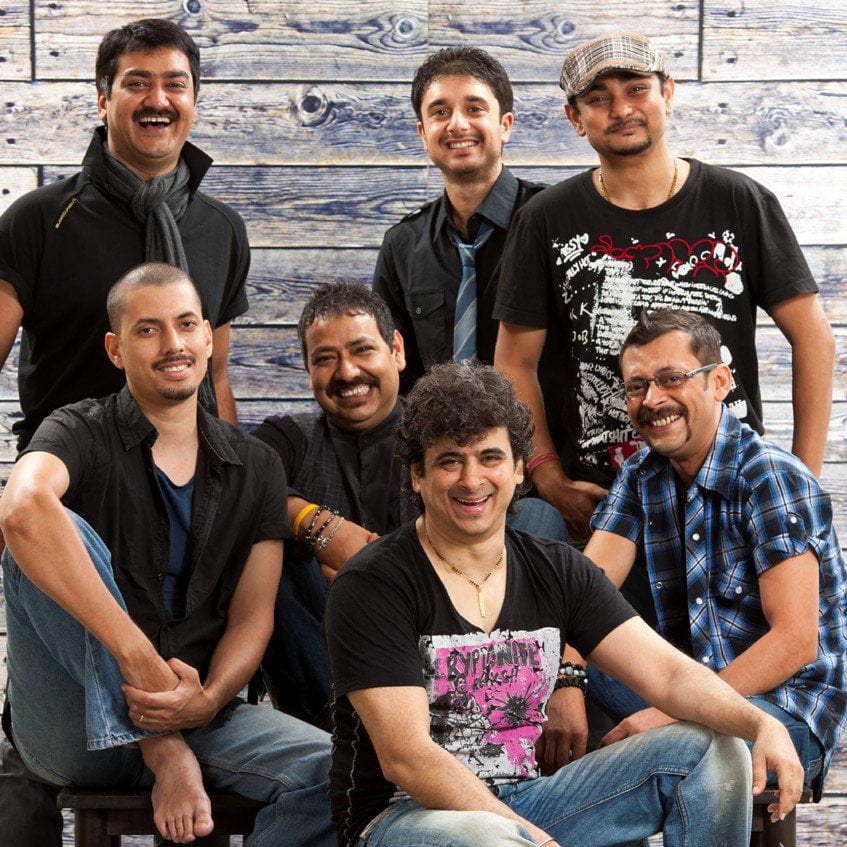 Euphoria is one of the highest-selling bands in India with a legacy of more than 20 years. The Palash Sen, vocalist and the led band has given hit songs like Maaeri and Aao Na over time.
They truly have been a timeless hit with their songs being considered an epitome of the 90s generation.
Their first studio album, Dhoom, was out in 1998 and little did Sen and his bandmates know that not only will they be a part of an uprising of new Indie Pop culture in India, but in merely ten years' time, they would also see that culture fade into oblivion.
It is not just the catchy, rocking melodies that appeal to listeners. All the songs of Euphoria have always been known to strike a chord with listeners, as they have themes of love, loss, and other emotions. Sen acknowledges this, saying, "Yes, the theme is always love. I tend to romanticize separation."
He then adds, "We also sing on topics such as politics, greed, feminism, and self-expression. We have also composed songs on the environment, suicide survivors, religious harmony, mental health, and society."
It can be said that these days, hearing about these issues in any medium is now more important than ever. With influencing so many artists across the country they surely go into the list.
Read More – 50 Best Indie Songs of all time
4. Indian Ocean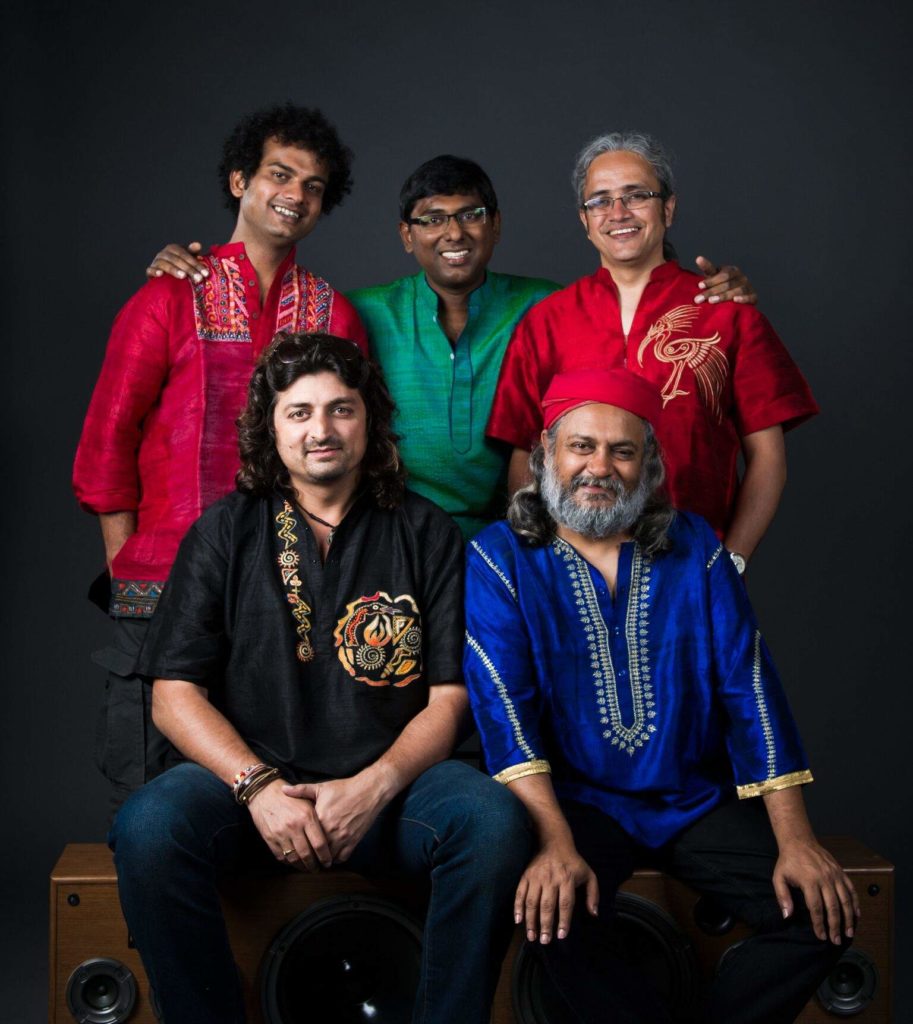 It is difficult to ignore the contributions the Indian Ocean has done to not only the music industry but to society in general. Rahul Ram, founder, and vocalist, also has experience as an activist which can clearly be seen in the band's work.
The self-titled album the Indian Ocean was released way back in 1993 and sold around 30k copies were sold then. People could clearly see an icon in the making.
The Indian Ocean gave hits like Bandey and Kandisa from their later works. Desert Rain quickly gained appreciation in critics' circles, and the band secured its second record deal.
Kandisa, released in March 2000, catapulted the Indian Ocean to national stardom and became one of the biggest-selling albums ever by an Indian band.
The cult band in its own right, the group has amalgamated Indian folk music with Western rock, the bandmembers denying any limitations to their personal craft that might arise due to the demands of hitting the mainstream.
The Indian Ocean has been savored by their listeners, and their small yet perfect body of work has made the experience of their music totally delicious.
Read More – 10 hit songs became meme material
5. Silk Route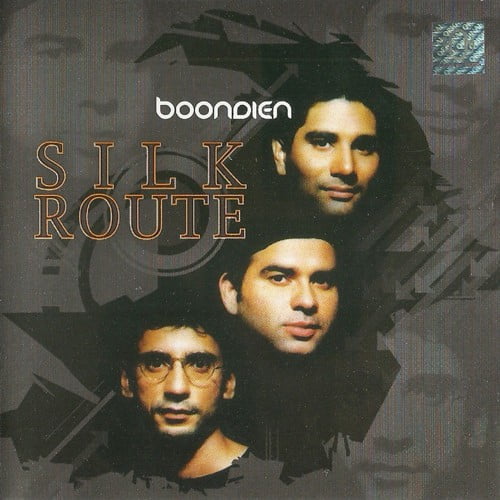 Silk Route was a soulful trio of musicians gifted with impeccable lyric writing and feel-good sounds.
The band is much endeared for the song Dooba-Dooba from their acclaimed debut album in 1998, Boondein. As a result, it gained acclaim in the Indian film industry, and was then furnished opportunities to score and perform songs for movies such as Kalpana Lajmi's "Kyon", "Let's Enjoy" and "Urf Professor".
They confess to such diverse influences as Sting, Simon & Garfunkel, and Dire Straits, all of which find their way into the Silk Route sounds.
The band always added a distinct touch to their music by using acoustic guitars, talking drums, and harmonica and primarily by the use of the Recorder, a 17th-century European folk musical instrument played by Kem Trivedi. The band dissolved in the early 2000s.
They currently have over 55k monthly listeners on Spotify with editorial Apple Music and Spotify playlists under their name. One of the best bands in India.
6. When Chai Met Toast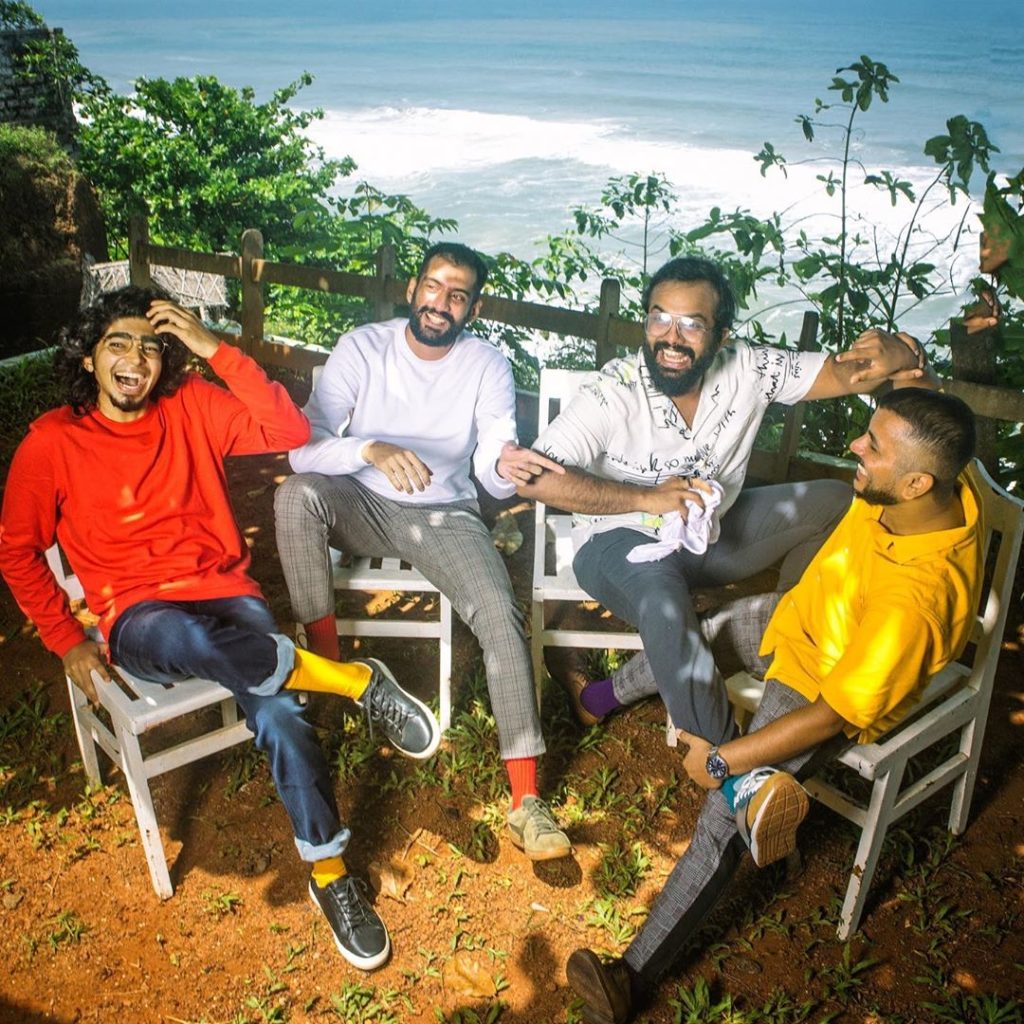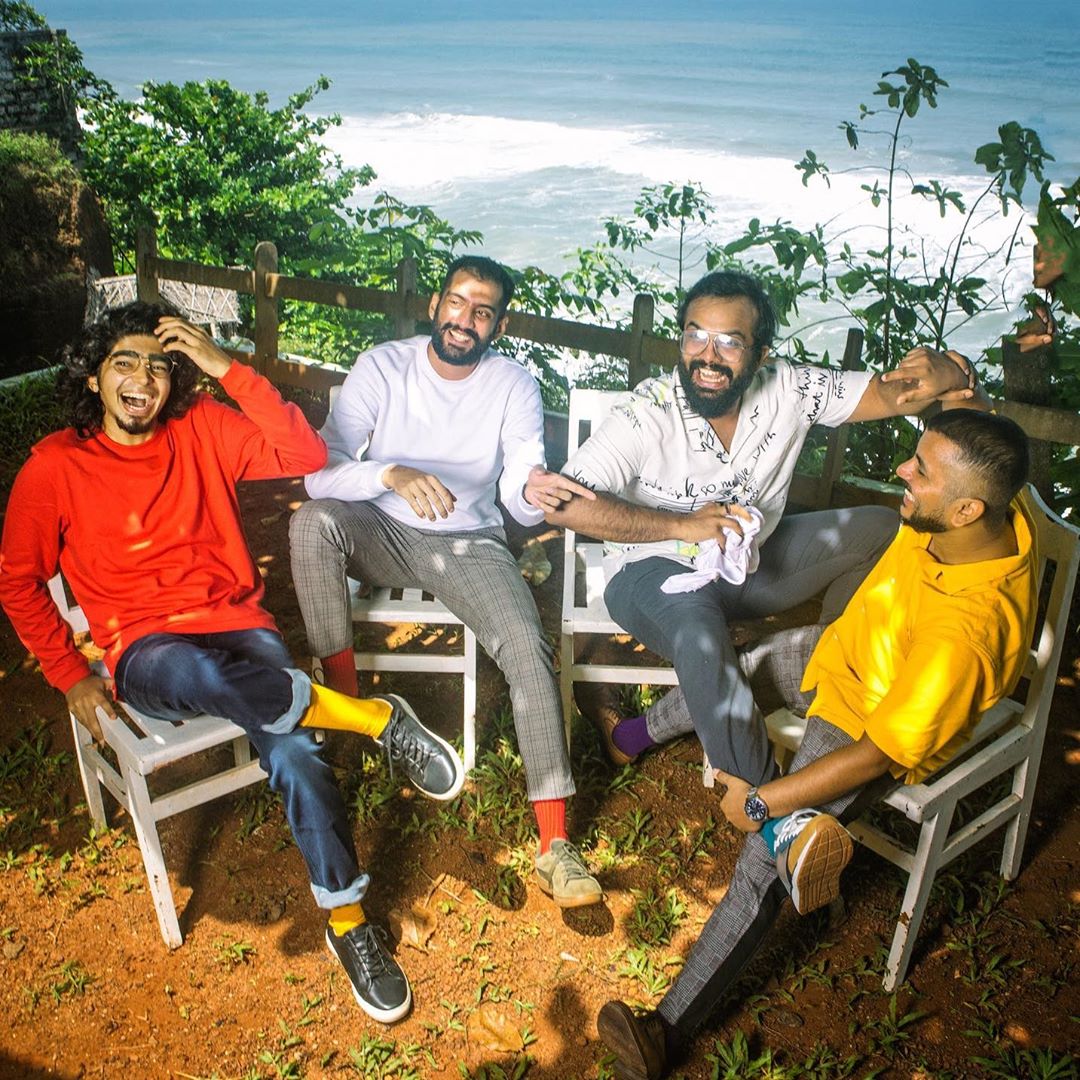 India's ever-evolving When Chai Met Toast balances its folk-pop roots with forays into indie rock and alternative rock. The quartet officially came into being with their debut EP 'Joy of Little Things', drawing upon multi-lingual lyrics and infectious sing-along choruses.
Over the next year, they crafted what became the 2018 breakout 'Khoj (Passing By)' from their sophomore offering 'Believe', achieving both critical and public acclaim. They have continued to experiment with their sound, with their eclectic but accessible brand of pop music making them festival favorites in the country.
Founded in 2016, When Chai Met Toast consists of vocalist Ashwin Gopakumar, guitarist Achyuth Jaigopal, keyboard player Palee Francis and drummer Pai Sailesh, who met in the music circles of Kochi, Kerala.
The collective made a swift rise, and their energetic live performances endeared them to crowds internationally. One of the best bands in India.
The follow-up to the two EPs, the band's first full-length album 'When We Feel Young', features electric guitars, synths, and a pop flourish while retaining some of their previous English folk-indebted sounds.
The album deals with thoughts about happiness, reminiscence, fate, love, and belief. The album is slated for 2020 and the first single 'Maybe I Can Fly' released on July 10th.
Read More – 10 Best Music Production Schools in India
7. Peter Cat Recording Co.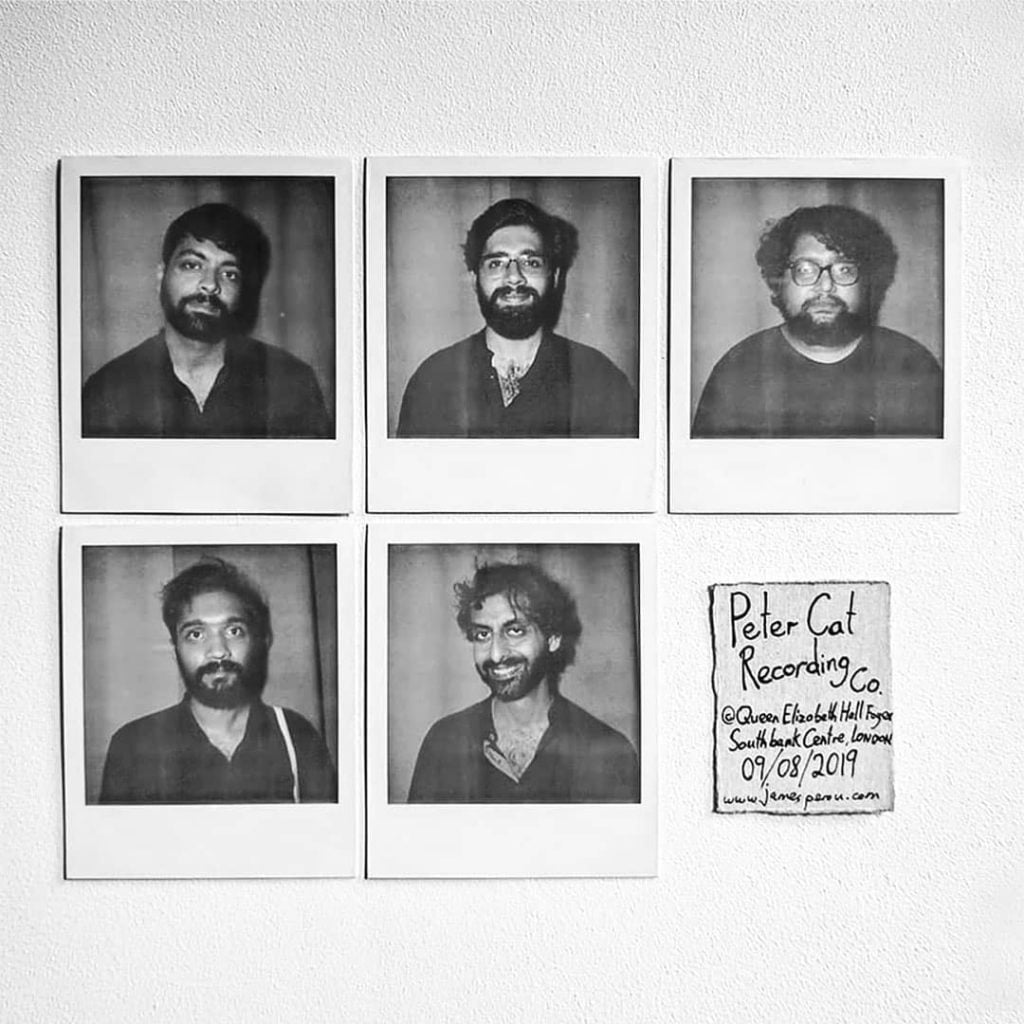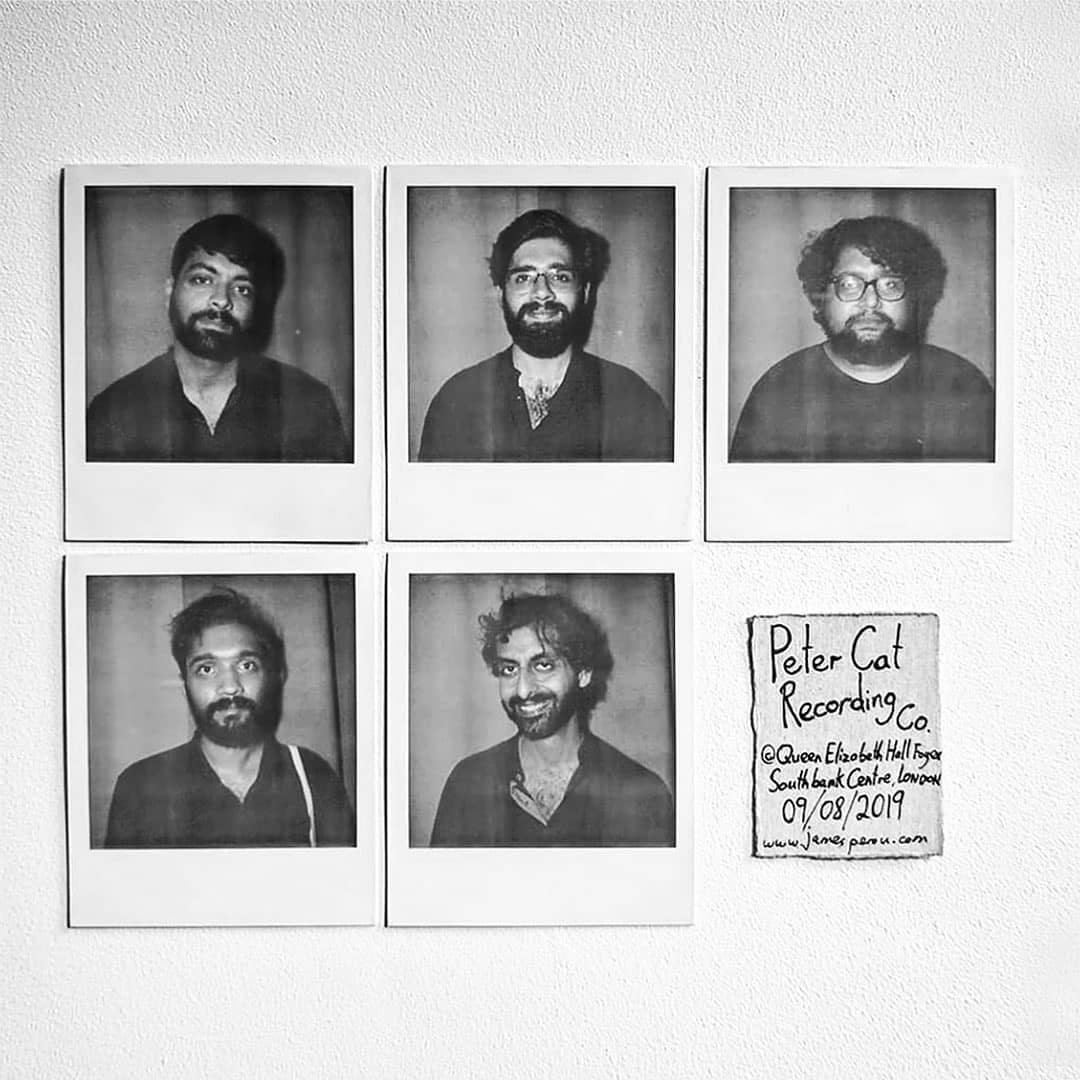 A cat may have nine lives, but Peter Cat Recording Co. has a multitude of dimensions. Formed in New Delhi around 2010 by the crooner Suryakant Sawhney, it's a group that's mutated over time, shedding members and accruing more, always evolving musically with each album: from gypsy jazz to psychedelic cabaret; ballroom waltzes to epic space disco; bossa supernova to uneasy listening. What's more, they play jazz, which you've almost certainly never heard of.
In a capital city known for its mystery, madness, and mayhem, Peter Cat Recording Co. is something of an anomaly there too. Their album Bismillah, which was released on June 7 last year, is a smart collection of sonically congruent songs that are the band's most accessible in years. The production is impeccable.
The songs, like the band's earlier work, still hula hoop through jazz, disco, and what have you, but the madness isn't erratic. There is a distinct pop sensibility at work. From there, Sawhney and Pillai went to Paris, working with Robin Leduc on mastering the tracks."It's trickier than you think to make it sound like it does," he said. They have amassed 160k monthly listeners on Spotify.
Read More – 10 Best Indian Rap On Social Issues
8. Parvaaz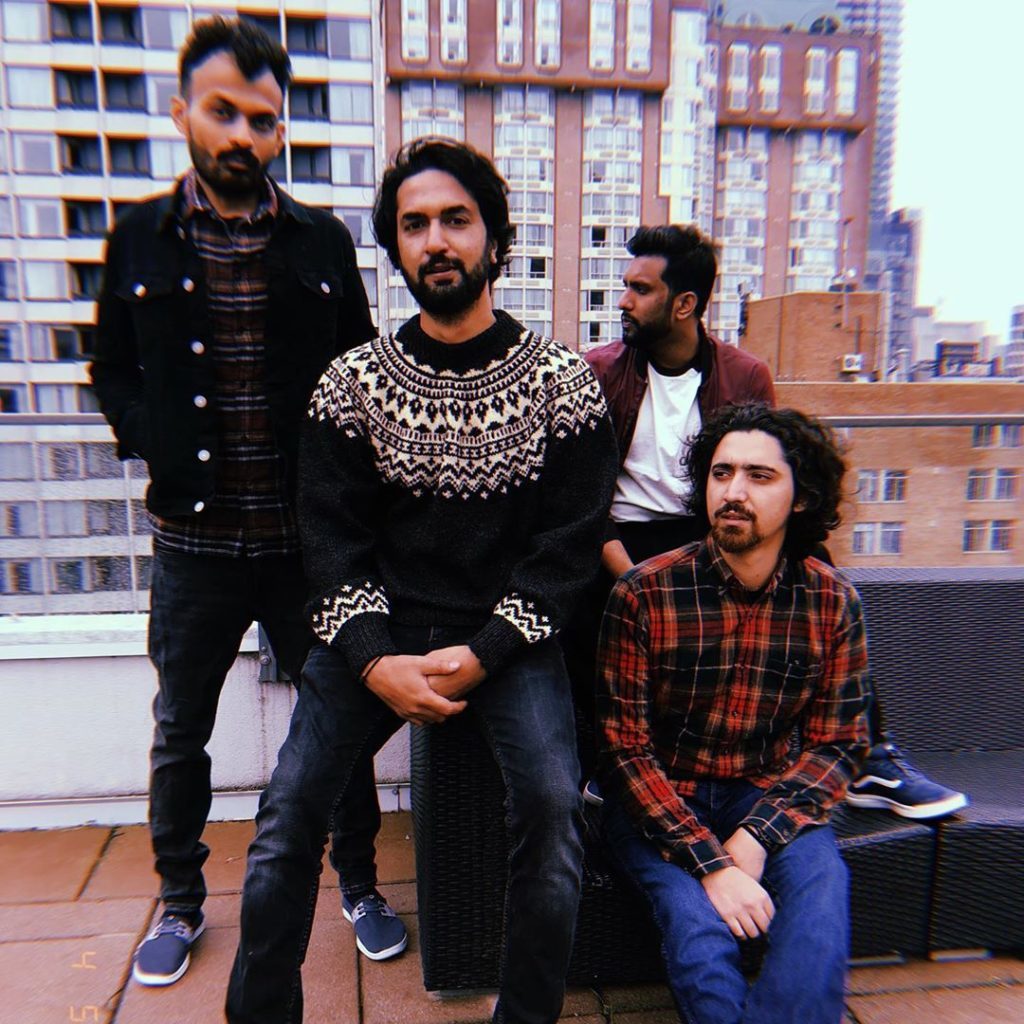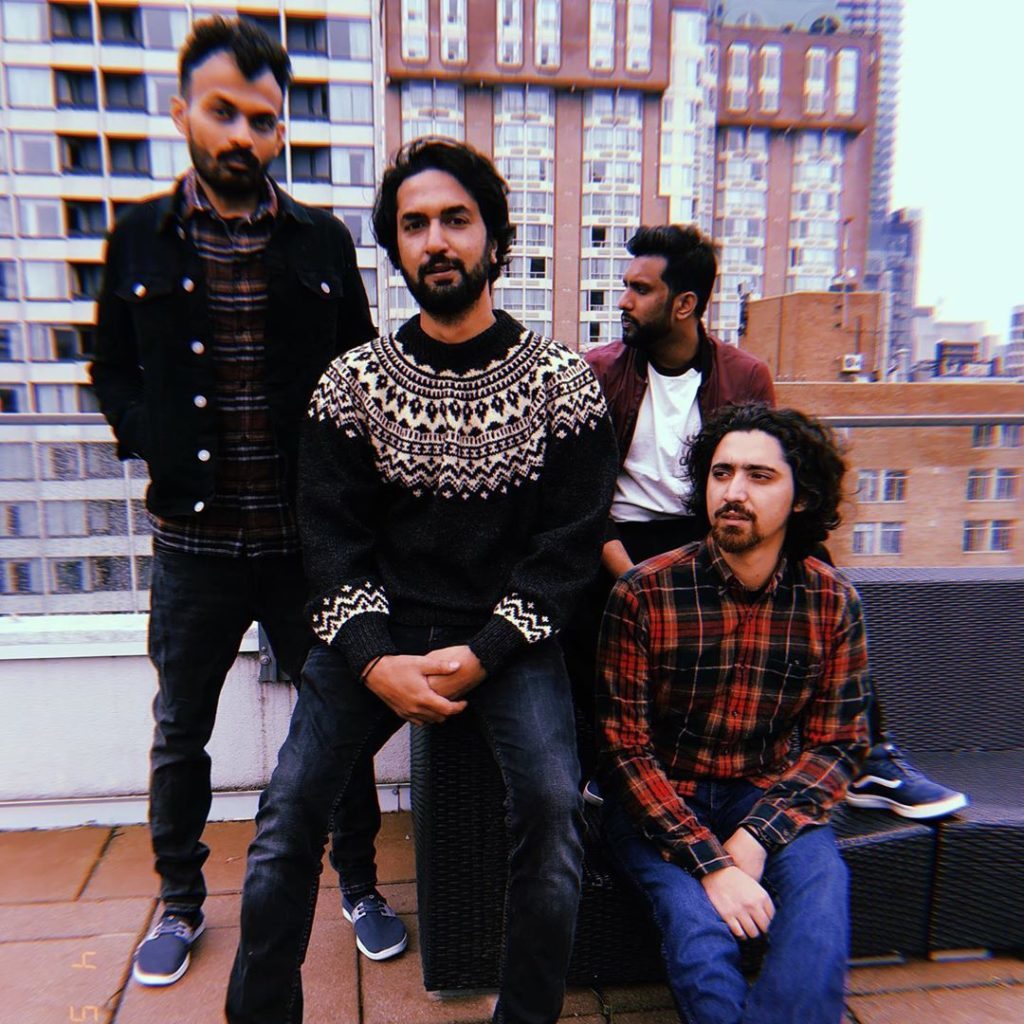 Parvaaz is a contemporary Indian music band whose four members have assimilated several international progressive/psychedelic rock influences but their own expression has a rootedness that makes their sound unique.
They sing mostly in Kashmiri and Urdu and their own line-up reflects the diversity they come from. Parvaaz has over 45k monthly listeners on Spotify with "Kun" being their latest album which was released last year.
Parvaaz was featured on the cover of Rolling Stone India in their May 2018 edition where they said: "There's no denying Parvaaz enjoy an unexampled spot in Indian indie. Their music is unmistakable, idiosyncratic, and cinematic, and there's no other band that sounds anything like them. Try labeling their music and chances are you'll struggle." One of the best bands in India.
Read More – 10 Best Indian Rap Songs On Coronavirus
9. Kailasa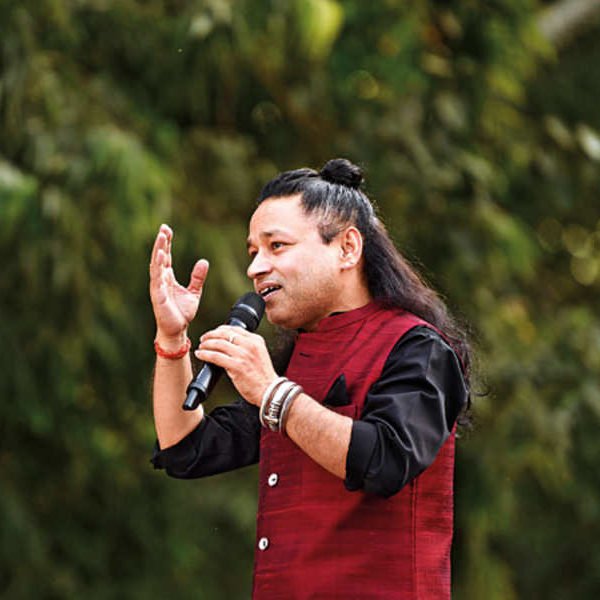 Kailasa is an Indian fusion band, founded by Kailash Kher. The name of the band is taken from an accented pronunciation of Kailash's own name as well as Mount Kailash, the abode of the Hindu God Shiva. Along with guitars, drums, and keyboards, the band incorporates classical Indian instruments and sometimes traditional lyrics into their songs to infuse folk and a Sufi hue.
The band has performed in more than 100 cities worldwide including Delhi, Singapore, Malaysia, Houston, San Francisco, and New York you name it. They have over 125k monthly listeners on Spotify which is impressive given the demographic on the music platform.
If you are the 90s or early 2000s Indian kid, then it is next to impossible to not hear Kailash's voice in your home. That is how impactful their music has been.
Read More – Top 10 Indian EDM DJs Who Going To Blast In 2020
10. Parikrama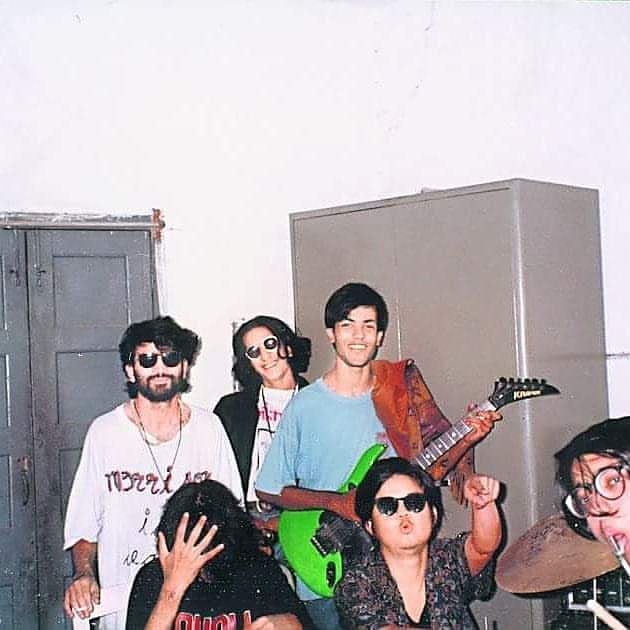 It is but a way of life for these six, going this way ever since that summer afternoon in Delhi, on 17th June 1991. Parikrama is among the oldest and most popular Rock and Roll bands in the country.
They have several live performances and original songs to their name. "But it rained" is one of their most popular songs and is dedicated to the kidnappings that occurred in the Kashmir Valley during the nineties.
Back in 2007, the band got attention because the iconic metal band Iron Maiden helped by letting the band open for them. They said, according to ironmaiden.com, "As some of you may have read, Parikrama from New Delhi, India will be opening the main stage at the Download Festival this year.
This is a historical occasion for the thriving Indian rock and metal scene as this will be the first time any Indian rock act has ever performed at a major music festival outside of India."
11. Agnee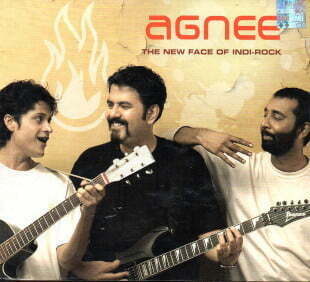 Agnee is a famous Indian rock band based in Pune, India. The band's debut album "Agnee" was released on 15 May 2007. Agnee was formed in 2007 by banking supervisor turned musician Kannan Mohan and Kaustubh Dhavale. In 2012, the band composed the music for the Indian release of Marvel's superhero film, The Avengers (2012). Agnee is one of the very few Indian rock bands to have signed a major label record deal
12. Indus Creed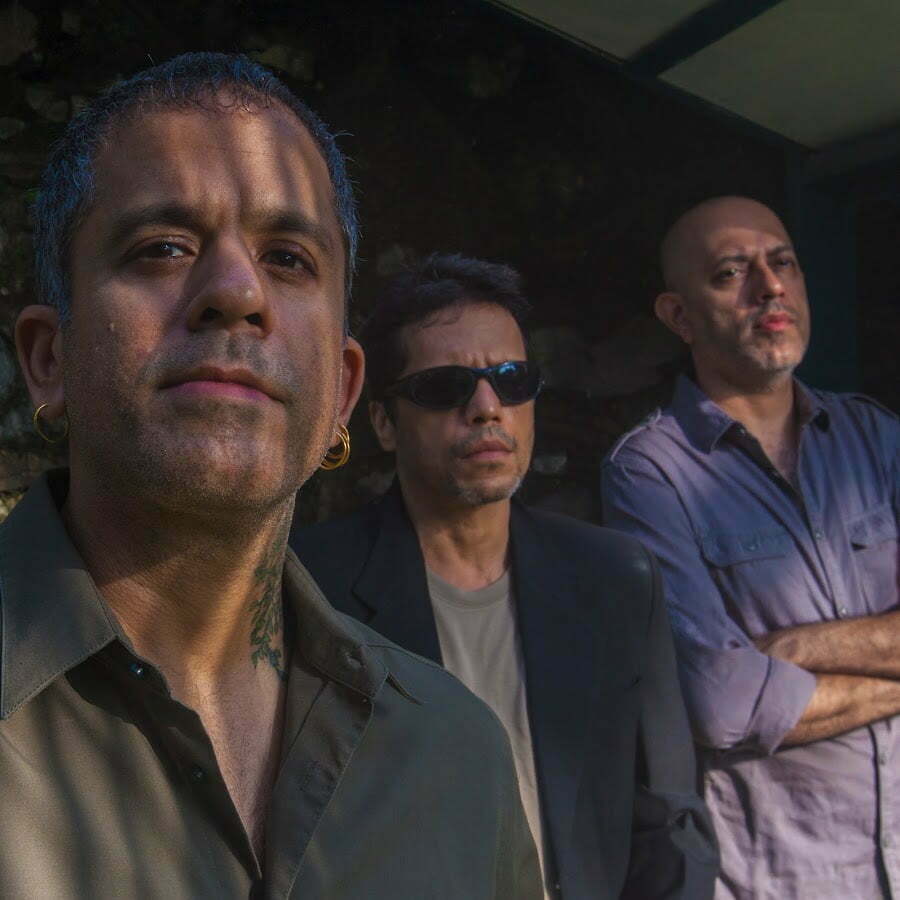 Indus Creed is an Indian rock band based in Mumbai. The group was founded in 1984 as Rock Machine and renamed in 1993. They disbanded in 1997, only to regroup in 2010 with a new lineup. In 1993, Rock Machine switched its name to Indus Creed. They began to experiment with Indian instruments, such as the tabla and sarangi.
13. Thermal and a Quarter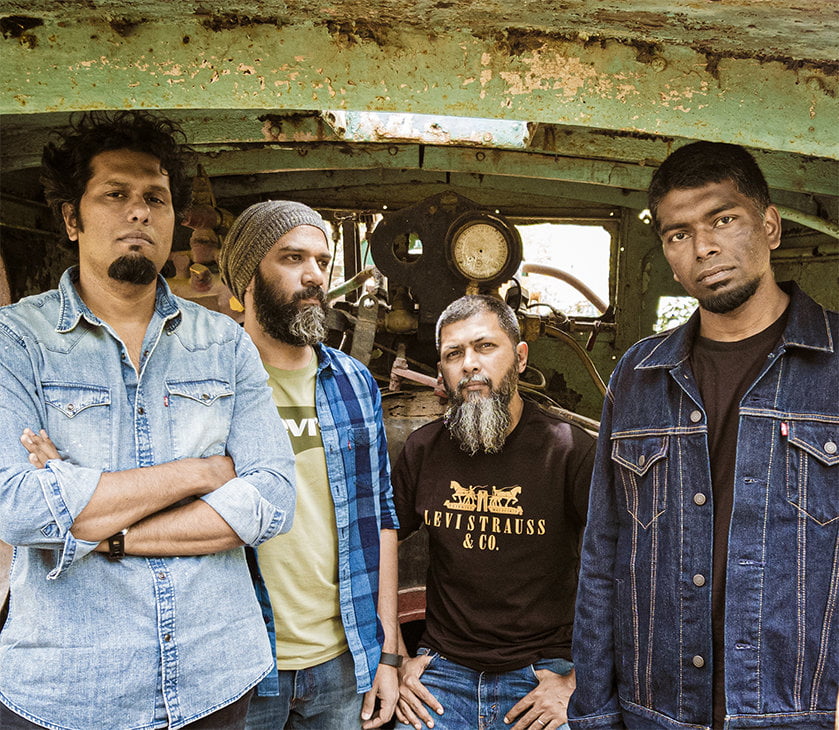 Thermal and a Quarter aka TAAQ are one of the famous Indian rock band from Bangalore, India, Formed in 1996. TAAQ had released seven studio albums by their 20th anniversary in 2016 with an eighth released in 2020. The current members of TAAQ are:
Bruce Lee Mani (guitar and vocals)
Rajeev Rajagopal (drums)
Leslie Charles (bass) and
Tony Das (guitar).
14. Swarathma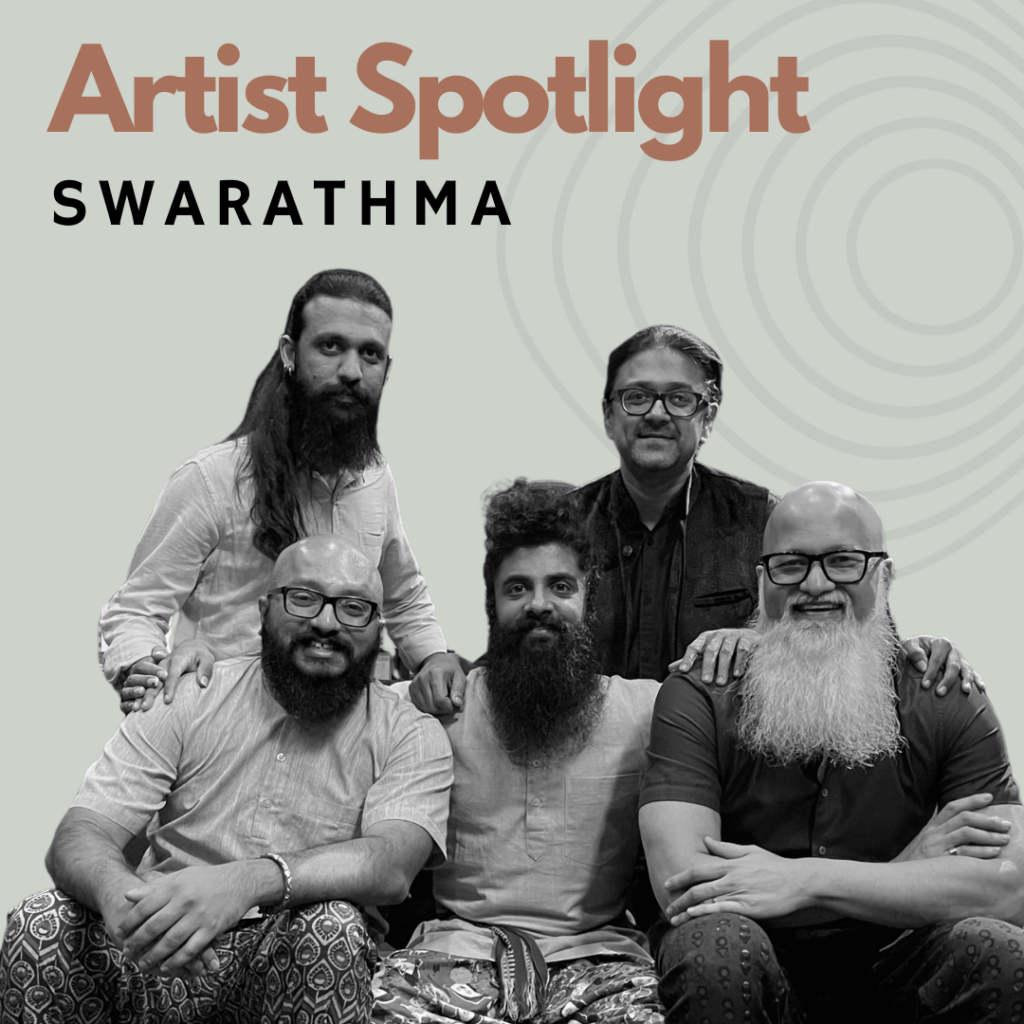 Swarathma is a Bangalore (India)-based Indian Folk/fusion band formed in 2002 in Mysore. The current line-up features Vasu Dixit (vocals and rhythm guitar), K J Pavan (percussion and vocals), Varun Murali (guitar and vocals), Sanjeev Nayak (violin and vocals), Jishnu Dasgupta (bass guitar and vocals) and Joel Milan Baptist (drums).
Swarathma has released two full-length studio albums, the self-titled Swarathma (2009) and Topiwalleh (2012) as well as several singles and music videos.
15. The F-16's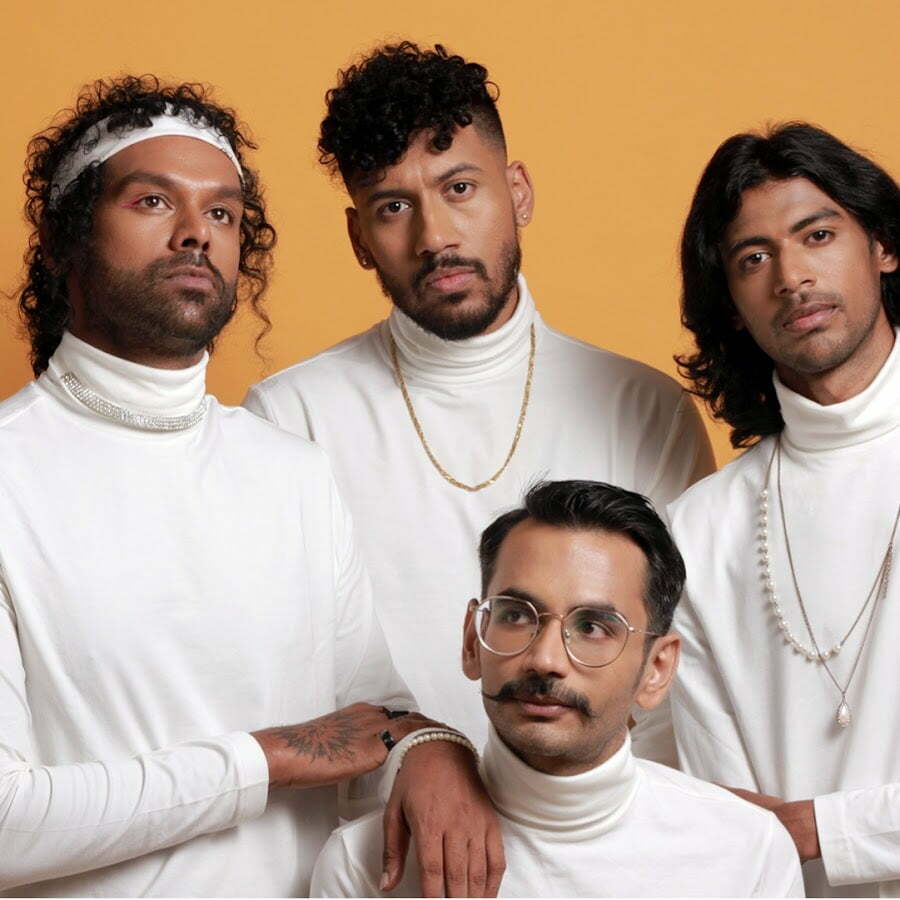 The F16s is a Chennai-based alternative band who describe themselves as 'a pop band disguised in a rock and roll outfit'. A band is a group of five: Josh – Vocals/guitar, Abhinav – Guitar, Sashank – Bass, Harshan – Keyboard/MIDI, and Manu – Drums/Percussion. Catchy pop vocals with grooving bass lines, synthetic keys, and some upbeat drums. 'It's hard to articulate the identity of a soul but we know it's there.'
Read More – Top 10 Best Rappers In India
That was the list that I think has been the best the country has produced. Feel free to share your thoughts and lists about the blog in the comments below. Make sure you leave a like and don't forget to share the blog with your friends and family. Follow Siachen Studios and subscribe to our newsletter for more latest updates.