Music Theory is the study of music as a language. It includes guidelines that allow you to recognize the various theoretical expressions of music. Music theory books are challenging to understand but can be very rewarding. It helps you develop a better understanding of music. A basic guide to music theory will have you explore fundamental elements like keys, pitches, scales, chords, etc.
Being bored at home during quarantine has pushed a lot of people toward learning something new. While some have dusted off their old guitars and warmed up their vocal cords. Some have gotten into music production as well. There are many people who have started to invest their time in understanding music better. So, here are some of the best Music Theory books (2020) to gain an in-depth knowledge of music
Music Theory for Dummies by Michael Pilhofer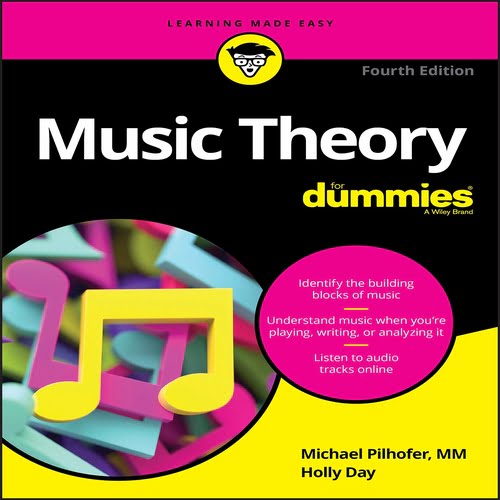 The "For Dummies" series of books have always been quite popular. This one is extremely sought after for learning music, especially for beginners. The book carefully explains important introductory topics like notes, major and minor scales, time signatures, notations, etc.
This book uses simple language to ensure that the topics don't seem over-complicated. This makes the book easy to understand for beginners. Moreover, the book has a very kid-friendly manner of explaining the concepts so the reader doesn't get bored easily.
Music Theory for Dummies has a mix of beginner, intermediate, and advanced-level instructions so anyone can learn from it. The book can also be applied to any instrument and is non-restrictive in that sense.
It's one part of a series of books. This means that after grasping the basic concepts, the reader can move on to the advanced ones. However, purchasing the next parts of the series could be quite an investment in terms of time and money.
Buy Music Theory for Dummies by Michael Pilhofer Here
Music Theory: From Absolute Beginner to Expert by Nicolas Carter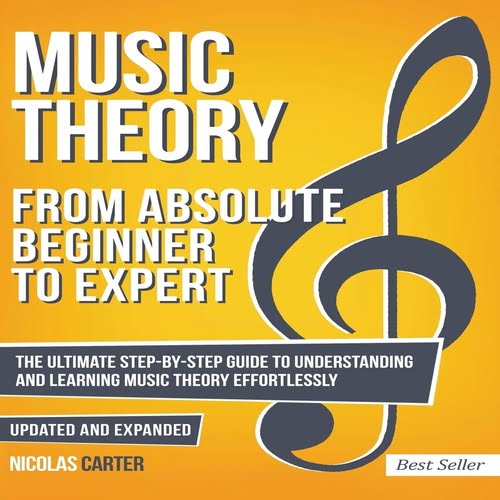 Contrary to the title, this book does not aim to take a beginner & make them into an expert in Music Theory. But instead, it tries to explain otherwise complicated concepts in simple terms. This book gives the reader an opportunity to learn everything from scratch by teaching them about chords, harmony, notes, and scales and then explaining more advanced topics like Polychords, modal playing etc in the later chapters. This book is considered to be a building block for budding jazz players as well.
Learning music theory could seem boring even to the most passionate musicians which are why this book tries to teach it with a practical approach and easy-to-understand language. Reviews say that the language is so easy that even a child could learn from this book. It is also easily accessible as it is available in three formats – Paperback, Kindle, and Audiobook.
The only drawback is that the audio references made in the paperback version are inaccessible as no CD is provided with it.
Buy Music Theory: From Absolute Beginner to Expert Here
Alfred's Essentials of Music Theory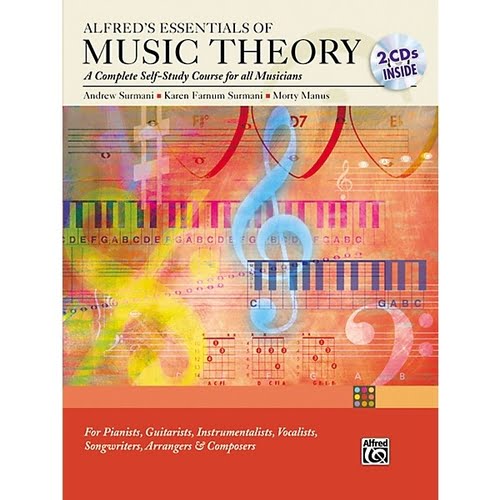 Alfred's Essentials of Music Theory is made for aspiring musicians and can help in building a strong foundation regardless of if the reader is a guitarist, composer, or vocalist. The book has a total of 75 lessons and it is easy to read. The flow of information is smooth and there are a lot of exercises that the reader can do.
READ MORE – Why All Beginner Music Producers Are In Love With FL Studio?
Apart from that, there are tests as well. The material is divided into 18 sections and each section has a test to assess your knowledge. Since this is a self-study book & no one looking over your shoulder, you can keep re-reading the lessons and take the test when you're ready.
Although this book is available only in paperback, there is an audio CD available which helps in some of the exercises. The CD has ear training exercises which make this book so different from others. Although this book is made for beginners, there is a need to have some music knowledge before indulging in this.
Buy Alfred's Essentials of Music Theory Here
Music Theory for Guitarists by Tom Kolb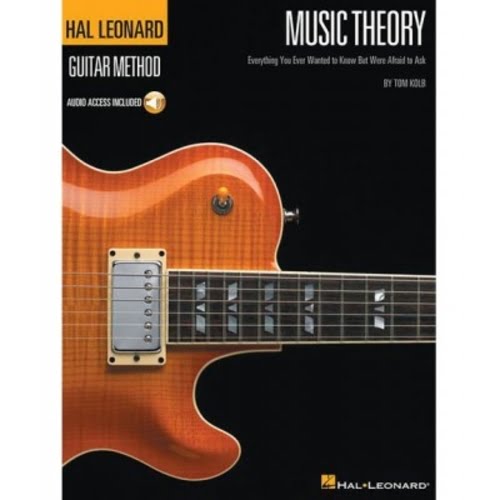 Since we are talking about learning something new, it would be unfair to leave out such a popular instrument. It can be scary to get into music theory for a guitarist but this is a great place to start. This book aims at clearing myths and mysteries of music theory and can help any guitar or bass player improve their style.
The book is easy to read and easily explains concepts using diagrams and other practical approaches. So for anyone who doesn't like to read too much or indulge in complicated explanations, then this book is for you.
READ MORE – Which MIDI Keyboard Is Best For FL Studio
There are 94 tracks included in this book that can be used to learn the lessons using your guitar. This gives you the chance to actually play while you learn. However, the tracks do not come in a CD with the book and have to be downloaded.
There are multiple tracks for exercises like scales and ear training as well as advanced concepts in the later chapters. But none of the chapters is for expert-level musicians making it a good place for beginners to start.
Buy Music Theory for Guitarists by Tom Kolb Here
Music Theory for Electronic Music Producers by Dr J Allen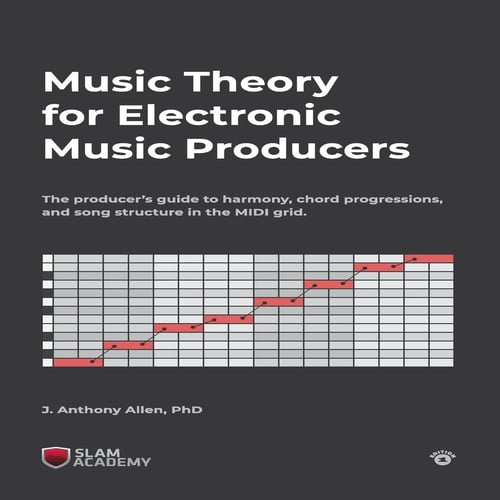 As an aspiring music producer, there is a multitude of reasons to read music theory books. It helps in understanding why something sounds great. This also helps with chord progressions plus learning about harmonies and melodies will widen your creative abilities. It serves as a great map in understanding where you are with your music, where it can go and how to take it there
Dr Allen, the author of this book, has had a versatile career as a composer, producer, songwriter, engineer, sound designer, DJ, and entrepreneur. There are over 50,000 students in the online class he teaches about music theory. Beginners and expert producers use his book to understand concepts they are otherwise intimidated by.
Like most books, this one also covers important topics of music theory through the language of a producer – using the MIDI grid. It sheds light on topics like harmonies and melodic ideas used by famous music producers like Zedd, Daft Punk, Deadmau5, Skrillex, and many others.
Speaking about the book, Dr. Allen says that there is an assumption that music theory is only taught to read and understand classical music but his book is made to debunk that myth. He focuses on the MIDI grid that producers are familiar with to explain the concepts of music theory and help them make their better music.
Buy Music Theory for Electronic Music Producers by Dr J Allen Here
It is essential to remember that music theory books are not a guideline for music. The aim of learning music theory is not to find a set path of making music but rather to find the logic behind why some things sound good and some don't. It is made to help you understand music by teaching you the correct terms and explaining how it's made.