Post the success of Gully Boy, the hip hop scene has flourished. There has been a rise of rappers emerging not just in the streets of Mumbai but all over India. This movie has even inspired the birth of shows focused on Hip Hop like MTV Hustle. Well, when you scroll up the page you'll see the 5 best Indian Female rappers.
Going hand in hand with this development is also the rise of Indian female rappers, each of whom has a story to tell. They are using their talent, their voice, and their platform to not just flex but to create awareness for things people have been turning a blind eye to. Their voices are loud and their messages, even louder. That's why these Indian female rappers come to our list.
Read More – 10 Emerging Music Artists In India 2020 Ft. Ritviz, Lifafa And Many More
1 – Raja Kumari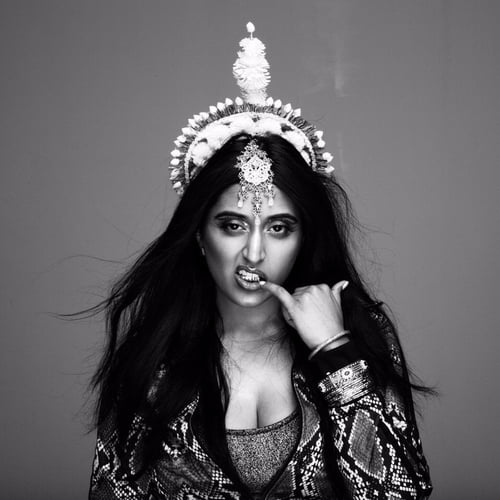 In a world where we often stray from tradition, Indian-American rapper Svetha Yallapragada Rao better known as Raja Kumari is keeping them alive with a twist of hip hop. Raised in Los Angeles, she always kept her Indian roots and culture close to her which now reflects in her music.
She got everyone's attention with her single "Mute", went on to collaborate with artists like Iggy Azalea & Gwen Stefani and was also nominated for a Grammy in 2015. Trained in three classical dance forms, this female rapper sees hip hop in the same light as classical dancing – based on rhyme and rhythm.
Her recent track Peace is the second single from her debut album. Speaking about the song, she says it was written as a mantra of positive affirmations for peace in her life.
She further adds "I knew I needed to rest in order to focus on myself and my family"
Watch the official music video for Peace
Read More – 10 Best Indian Diss Tracks You Must Listen To
2 – Agsy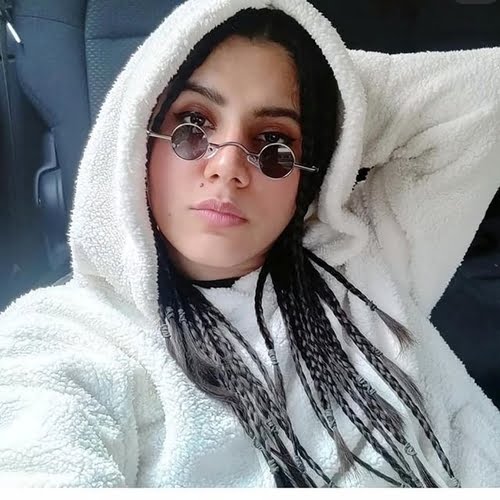 22 year old Agrita Dhawan aka Agsy has been into music since she was 10. Growing up, her inspiration were artists like Nicki Minaj and Iggy Azalea and hence she attempted to rap as fast as them. On performing few songs in a college event, she received amazing feedback and responses from the audience and the rest is history.
In an interview about her journey on becoming one of the rising stars in the Indian Hip hop scene with 'Your Story' she says, although her parents and brother were very supportive, her extended family was not very encouraging and felt she should choose a field which is more suitable for girls. Laughing it off, she rebelled and decided to take the road less traveled by women in our country.
"Aag si" Agsy rose to fame after appearing on MTV Hustle where she was a very popular contestant among judges Raftaar, Raja Kumari and Nucleya. She raps in Punjabi, Hindi and English and raises her voice against social issues like patriarchy and child abuse.
Every Friday, she posts a video on her IG which is part of her "Freeverse Friday" series where she free styles over a beat. You can watch the latest episode of her Freeverse Friday series Here
Listen to Agsy's latest track Tees Maar Khaan with Rap Demon
Read More – TOP 10 Best Motivational Indian Rap Songs
3 – Dee MC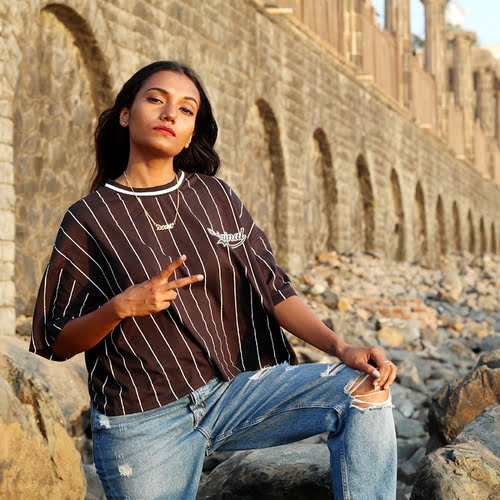 For this Kerala born artist, hip hop is all about the lyrics. Her love for hip hop stems from her love for writing as she likes to tell stories which keep her audience engaged.
Deepa Unnikrishnan or Dee MC has been in the industry for more than 7 years. Speaking about her inspirations and the music she liked growing up, she is clear about liking songs which have a message and a human touch.
Dee MC is known to raise her voice against social and political issues, use her platform to generate awareness and her last album, Dee=MC2, is no different.
While talking about her favorite track, she says Vadhaiyaan is very close to her heart. She says when she first heard the beat she thought it was goose bumps material and had to be on her album. The track is first aimed at people who give advice on how to live your life without knowing where you come from. To them, she says thanks (vadhaiyaan) and asks them to let her be. She also says that if she could bring out any emotion, be it anger, joy or sadness, from the women of our country through this song, then she gives herself a thousand thanks because that's what she intended to do with her music.
Watch the video for Vadhaiyaan Here
Watch Dee MC's latest song JUMLA below
Read More – 10 Best Indian Rap Songs On Coronavirus
4 – Meba Ofilia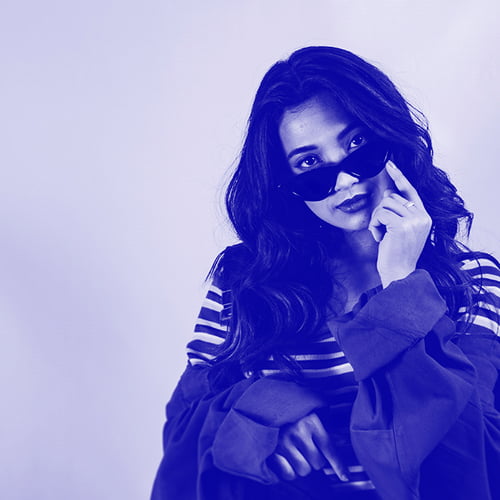 Meghalaya born rapper Meba Ofilia believes in taking her time when it comes to putting out new music. After winning Best India Act in 2018 at the MTV Europe Music Awards, she says not much has changed but the demand for her music has definitely increased.
Growing up she was inspired by Alicia Keys, Beyonce , Lauryn Hill, Salt-N-Peppa and many others. She says being in a family of musicians has influenced her even more in terms of song writing. She says making music is very personal to her and she tries to write about relatable content. While talking to Mixmag, she adds "even if one person is feeling the way I feel, that's good enough for me"
Her track "Done Talking" with Big Ri won her the award for Best India Act but funnily, there was no intention of ever submitting the song. She says to Mixmag that she and Big Ri decided to make the song on a whim and it was only with the help of multiple people were they able to send it as an entry. Winning, she says, was a whole other ball game especially when they were competing against big names like RajaKumari, Divine, Monica Dogra etc
Watch the award winning track "Done Talking"
Read More – 10 Best Indian Rap On Social Issues
5 – Siri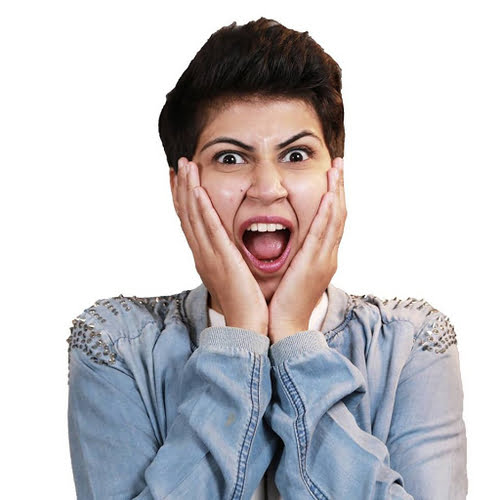 This Bengaluru based rapper believes that hip hop is a male dominated industry but that doesn't mean there aren't any good female rappers. People just need to sit up and notice them without paying heed to the gender.
Siri Narayan, who goes by her first name Siri, is a multilingual rapper and raps in English, Hindi, Kannada and Telugu. She's been a part of many projects like TVF's Girlyapa anthem "Tu Bas Naach" and a promotional video that featured Varun Dhawan where Siri rapped in Telugu alongside Divine.
While speaking to The Hindu about her latest track, My Jam, she says she wanted to create something that has a fun vibe plus wanted to include her mother tongue, Kannada, into the mix. She added "South Indian Rap is very under represented"
There is a flex element to the song with lines like "got the skills and the looks, now I'm breaking the glass" making a slight comment on how she is emerging fiercely and making a mark in a male dominated art form.
Watch her latest track "My Jam"
Read More – Top 10 Best Rappers In India 2020
*None of the rappers are ranked in any order
With the hip hop industry being under the watchful eye of the public at all times, we know this Indian Female Rappers list is ever-changing. Did we miss someone out? Follow and DM us on Instagram to let us know! We love listening to new artists!
Don't forget to like and leave a reaction below !