Indian Music Producer & DJ, TRON3 has teamed up with rapper, AK-4SE7EN for a brand new track titled 'Chill Kar.' Listen to the full track below.
On 28th Aug, TRON3 & AK-4SE7EN officially released the track 'Chill Kar' and filmed the music video with Rehaan(Video Director) from SMF productions. They worked separately in quarantine due to the COVID-19 pandemic. He shares that he concluded to record the video to connect with the surplus audience.
They had to face several problems during the shoot like having to shoot the video at various locations initially. Eventually, they had to record at an underground spot due to the bad weather. Consequently, after all the hustle and bustle, TRON3 completed his track.
MUST-READ – How to build a successful team as a DJ or Artist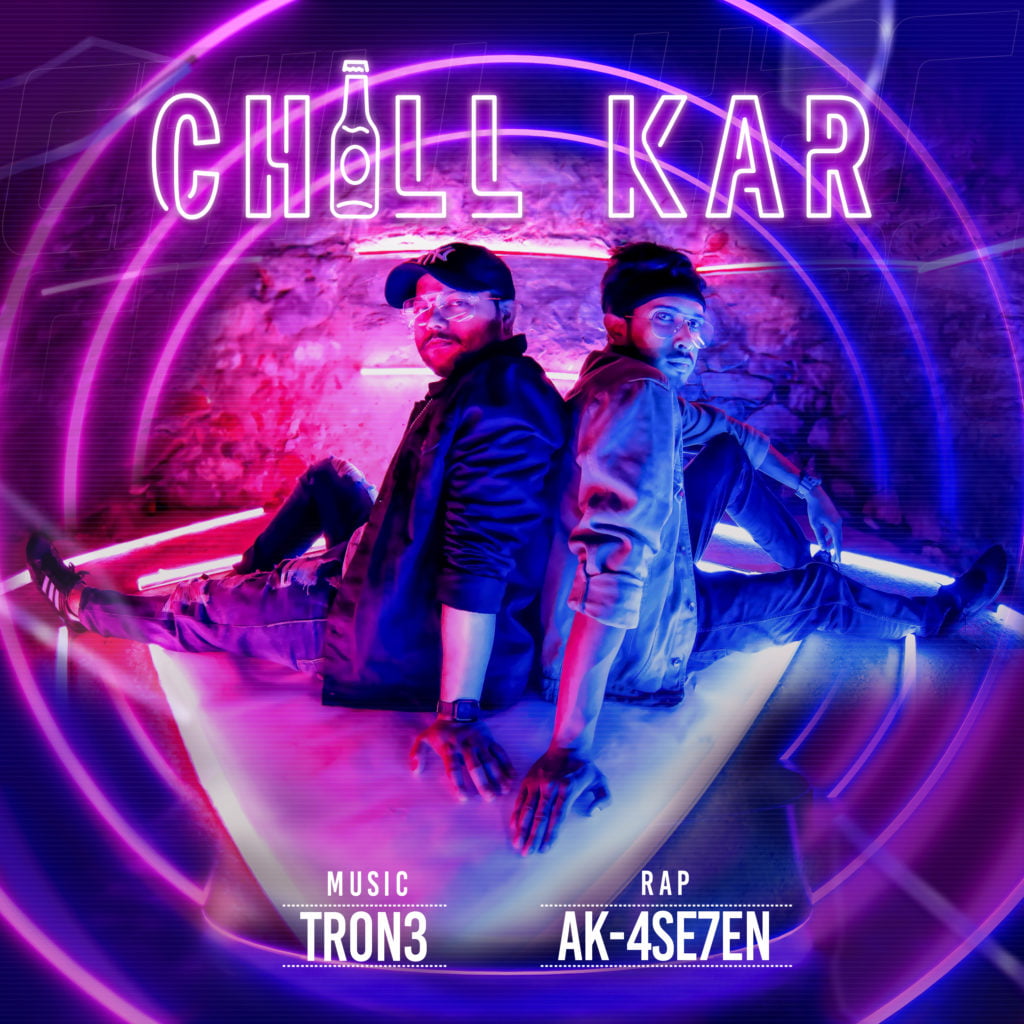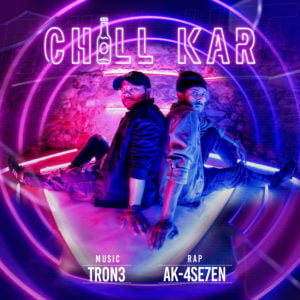 Speaking about the track, "'Chill Kar' is all about partying. TRON3 elaborates "the song tells our story of how we do party whenever we are tensed and keep aside all our tensions". He believes we work for the whole year, so it's terrific if we take out one day to enjoy life with our friends. "Do party hard and do all the Chill of life in one night" he says.
TRON3 said, "After a brief hiatus and constant struggle and touring, I have come with our rugged, energetic, and enthusiastic music statement, Chill Kar. This song – Chill Kar, which is available worldwide from the release date of 28th August, is destined to shine a new light on one of the most critically acclaimed musicians of 2020.
He adds, "We decided to record the party song since I wanted to emphasize music rather than image or video. These attitudes are part of the reason why TRON3 receives constant praise for his Music. Then we determined to record freestyle rap with energetic rhyming words. Finally, when we finalized the recording, we thought it might not engage the audience better. Afterward, we altered the lyrics of the track in the context of a Party song and again recorded it."
READ MORE – How To Become A DJ In India In 5 Steps
Previously, he released 3 tracks Sutta Na Mila, Corona Fusion, Pop SMashup & now has dropped his latest track 'Chill Kar.' Listen to the full track here.
TRON3 & AK-4SE7EN 'Chill Kar'
TRON3 New Track 'Chill Kar' Ft. AK-4SE7EN Out Now! Like This Track? Stream and Download the full track by clicking here.
READ MORE – 10 Apps every Music Producer needs on their phones
About TRON3:
Tarun Vijay, professionally known as TRON3, is an established Music Producer and Disk Jockey. He began his career at the age of 24. Music Production and Djing is like fuel for TRON3, he can't live without them. This is the reason why he is an outstanding performer. He is a famous name among DJs and Audio Engineers and he has emerged as a charismatic and red-hot artist.
Born in Jaipur, India, Tarun Vijay's craze for music started at a young age. He studied in ASC School where he learned to play guitar and keyboard and that helped him learn more about music.
TRON3 completed Piano Grade 1 at Trinity college before he started working. However, he never felt connected with his job. There was something about music that kept pushing him away from his job. Eventually, passion took over everything and he left his job to do music again.
TRON3 is an expert in various music genres such as Electro, Big Room, Progressive, Hip-Hop, Trap, Tropical, House, Bollywood and Punjabi.