Here we go guys, as we all know who is Lady Gaga, The world's most popular and loveable person? Most of the time we see her at lots of functions and concerts with good makeup, but it is very rare that she is without makeup. So, we are presenting you with a list of 20 pictures of Lady Gaga with no makeup.
When you scroll down, you will see an unseen picture of Lady Gaga with no makeup. She rarely shared her natural or clean face picture with fans. Meanwhile, she is a superstar, so obviously she has to maintain her style.
Lady Gaga(real name Stefani Joanne Angelina Germanotta) is an American singer, songwriter, and actress. She is professionally known for her consistent image reinventions and versatility in both music and entertainment.
MUST READ – 11 Taylor Swift No Makeup Picture You Must See
Gaga is the only artist, who has won 11 Grammy Awards, a BAFTA Award, an Academy Award, three Brit Awards, two Golden Globe Awards, various Guinness World Records, eighteen MTV Video Music Awards, and the inaugural Songwriters Hall of Fame's Contemporary Icon Award. Also, she became the first woman to win an Academy Award, a Grammy Award, a BAFTA Award, and a Golden Globe Award in one year for her contribution to A Star Is Born's soundtrack.
20 Gorgeous Pictures Of Lady Gaga No Makeup
1 – Say Hello To All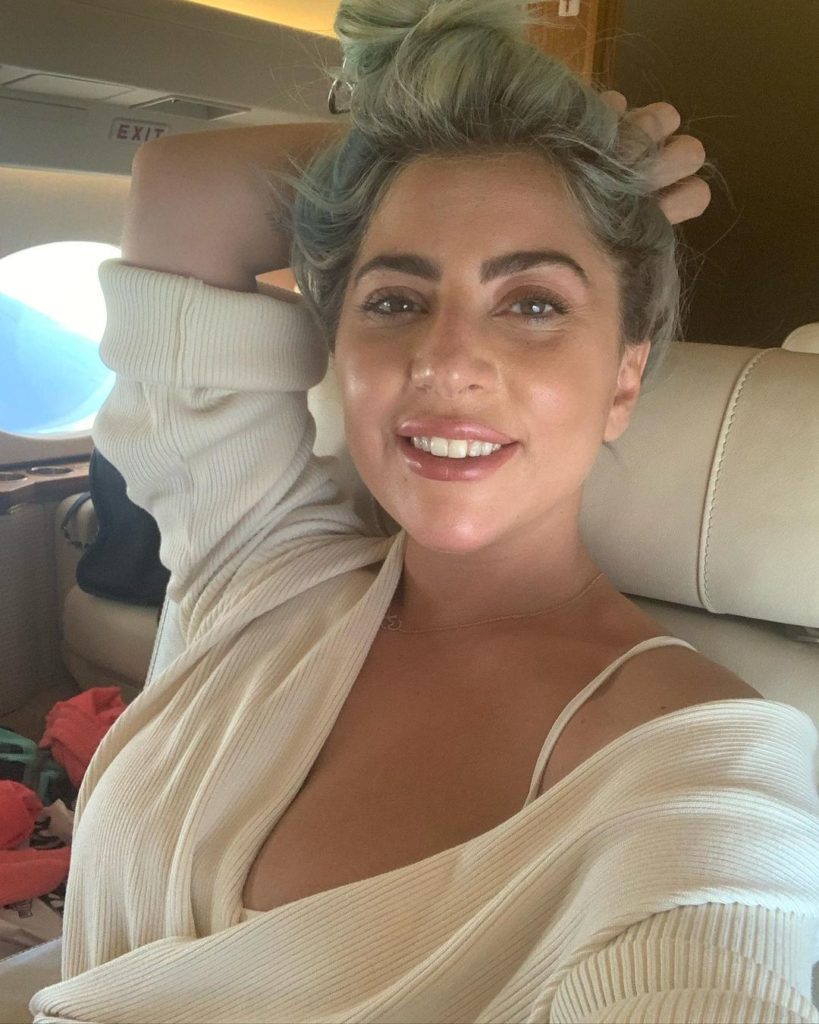 It is very rare that Lady Gaga shared her no-makeup look. She shared the picture with her fans on Instagram when she was in New York. She captioned this picture, "Hello NEEEEW YOOORK!!! 🍎🌹💋." Her skin is looking very clean and natural in this picture. She simply passes her beautiful smile, it looks like she is on an airplane.
2 – Lady Gaga Swimming Pool Time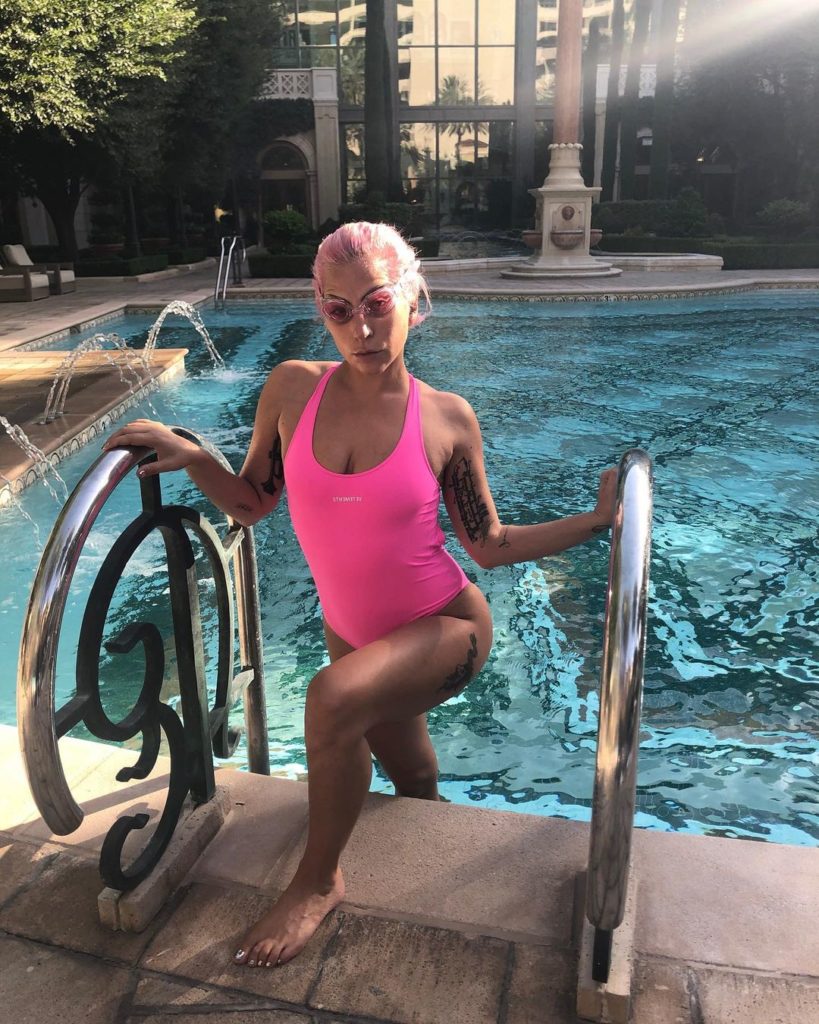 In this picture, we can see that she is posing like a swimming master, she wears a pink swimming suit, which makes her so adorable, She shared this photo on social media and wrote that "Pre-show routine: Hard workout and then Galactic Laps. GagaPhelps👊🧚‍♀️."
3 – Gaga Fresh Look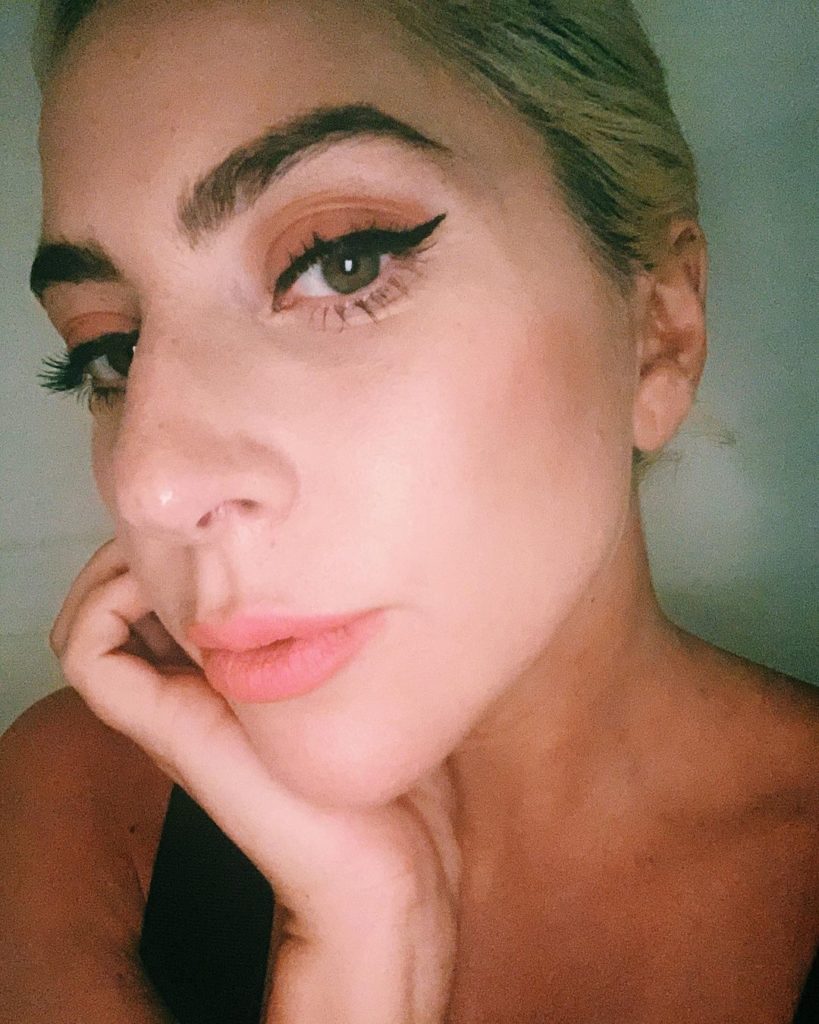 On 17th Nov 2020, she uploaded this close selfie with a natural face and no makeup via Instagram and wrote that "I don't usually write about @hauslabs this way, but I felt like I really should this holiday. I was feeling blue tonight and thought about how so many people are going through hard times during this pandemic. I decided to put some of my makeup on to cheer myself up and it reminded me of something I've always believed. It is SO IMPORTANT that you celebrate yourself, live colorfully, and rejoice in that BRAVE SOUL that is you. Celebrate your valor, your culture, and your voice in the world. You are essential. And so is your joy 💝"
READ MORE – 12 Katy Perry Without Makeup Pictures You Should See
4 – Selfie For The Oscars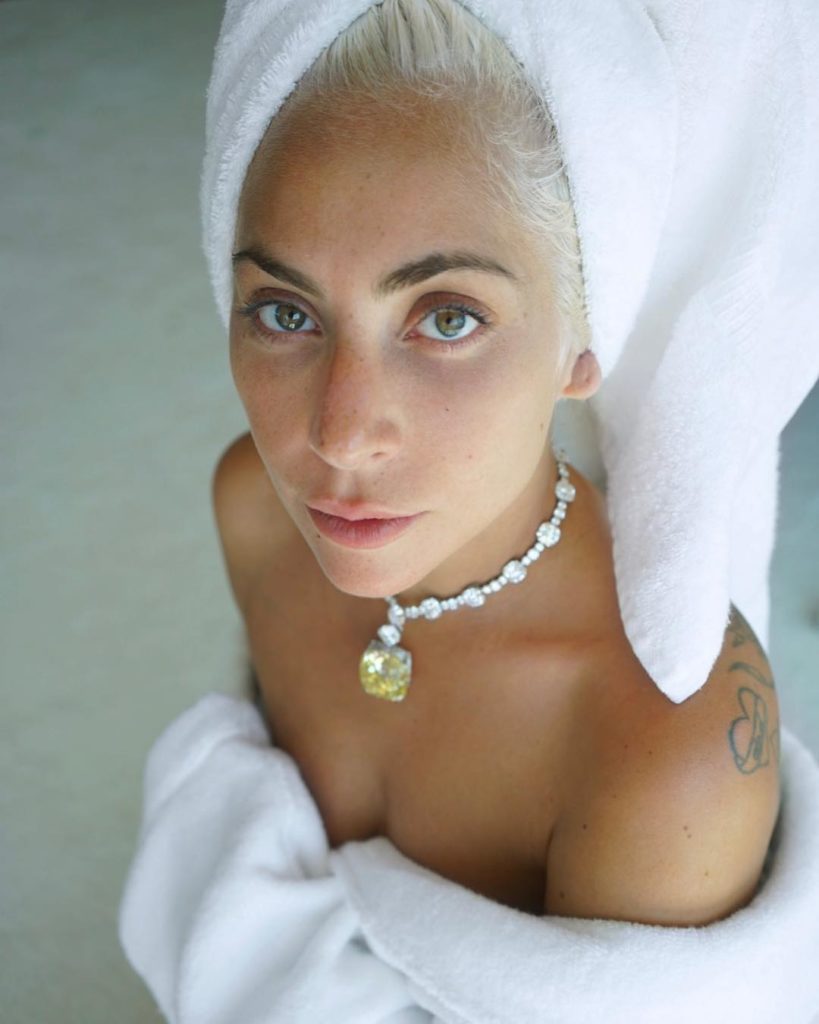 Selfie for the Oscars means her brand Tiffanyandco offered her to go into their vault and let her wear their iconic, 141-year-old Tiffany diamond. She shared this picture via Instagram and wrote that "For the Oscars, @tiffanyandco offered to go into their vault and let me wear their iconic, 141-year-old Tiffany diamond. The last person to wear this was Audrey Hepburn while promoting Breakfast at Tiffany's 😭 It was an honor to wear it and made my unforgettable night even more special." She looks so adorable in this picture with no makeup on one diamond necklace.
5 – Gaga Natural Look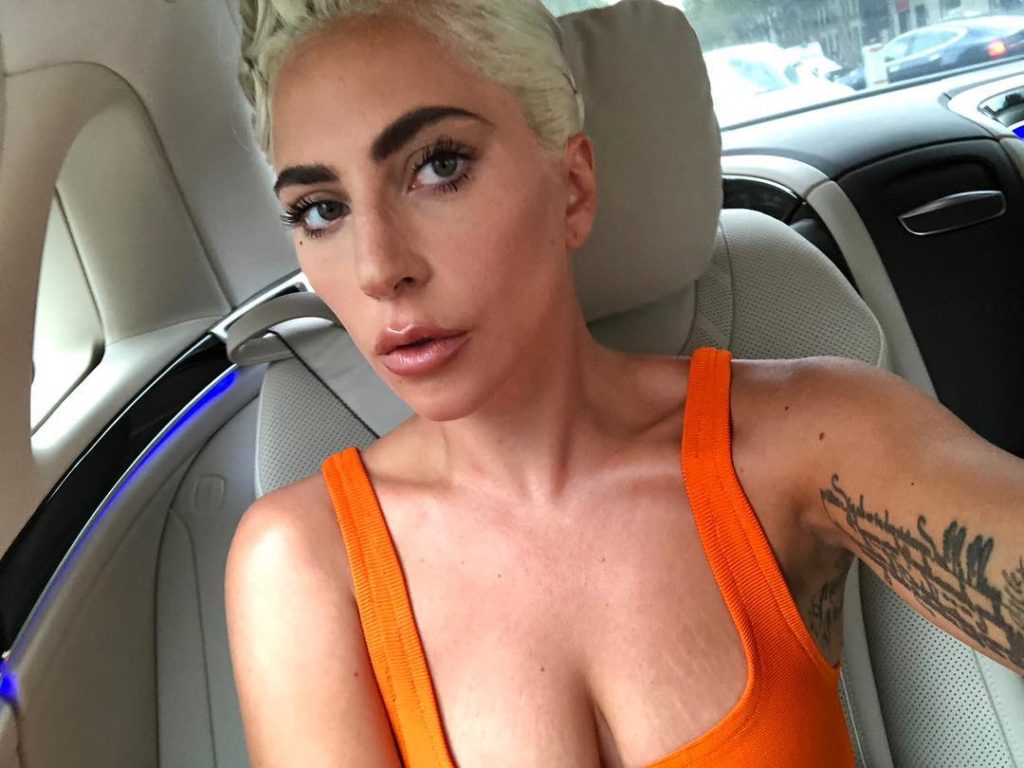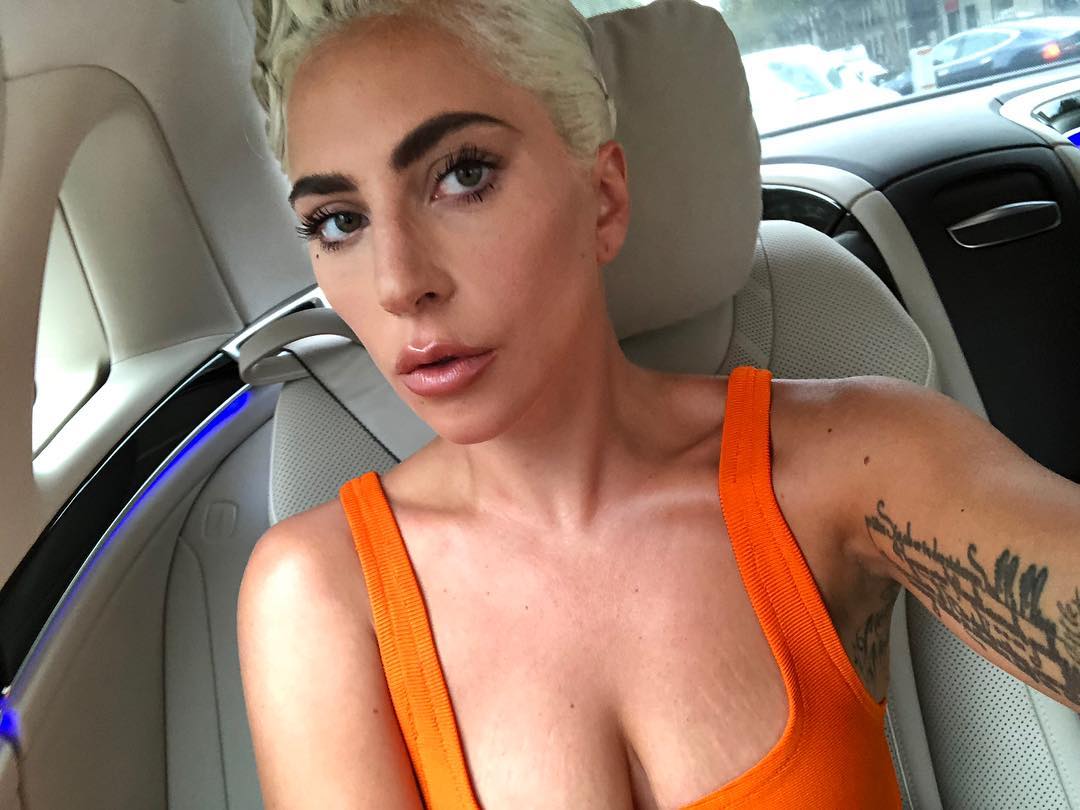 Sometimes Lady Gaga uploads random selfie photos on her social media, in this photo, she is looking so attractive in a natural look, we can see her seriousness of her, it seems like she had a very hard day and came back from the work. Anyway, she knows how to maintain beauty because she is beautiful.
6 – Gaga Scares Look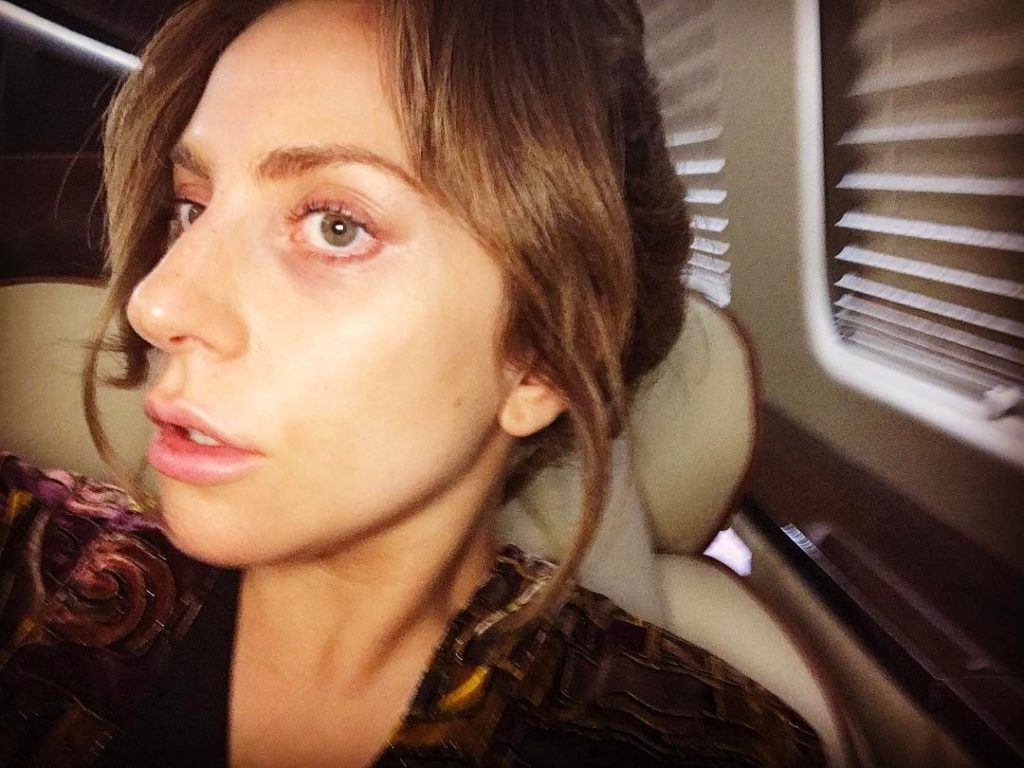 On 5th May 2017, Gaga shared this precious image of her via Instagram with the caption, "And that's a wrap for today 🎥🎼🔥." It looks like she came back from the work, we can see the stress on her face. She is so hard working woman.
READ MORE – 10 Ariana Grande Without Makeup Photos Will Surprise You
7 – Enjoying With Buddies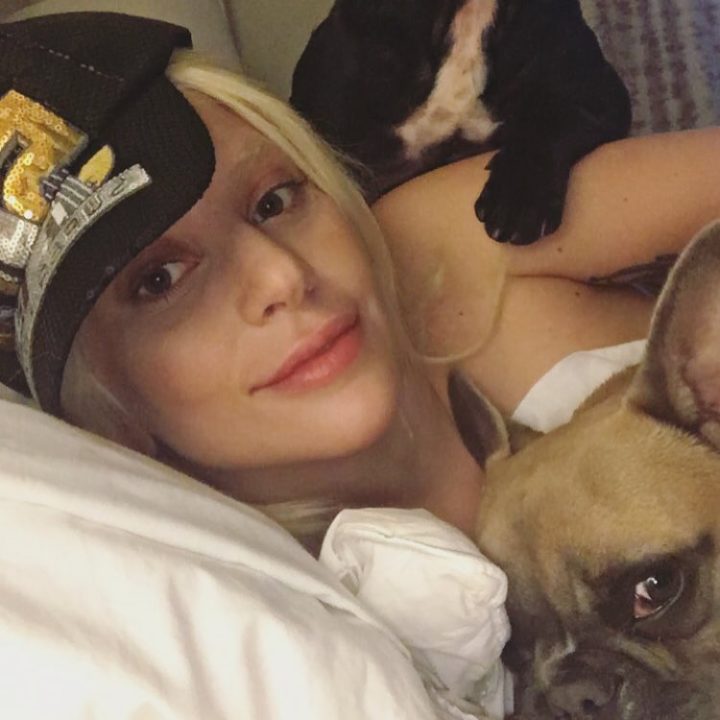 She took this selfie when she was playing with her pets, Gaga likes to live a simple life and spend time with family members. She shared this picture via Instagram and wrote that "I CAN'T WAIT TO SING FOR YOU ALL, get your dogs and chicken wings marinating it's almost game time!! 🍗🌭🍕."
8 – See The Real Gaga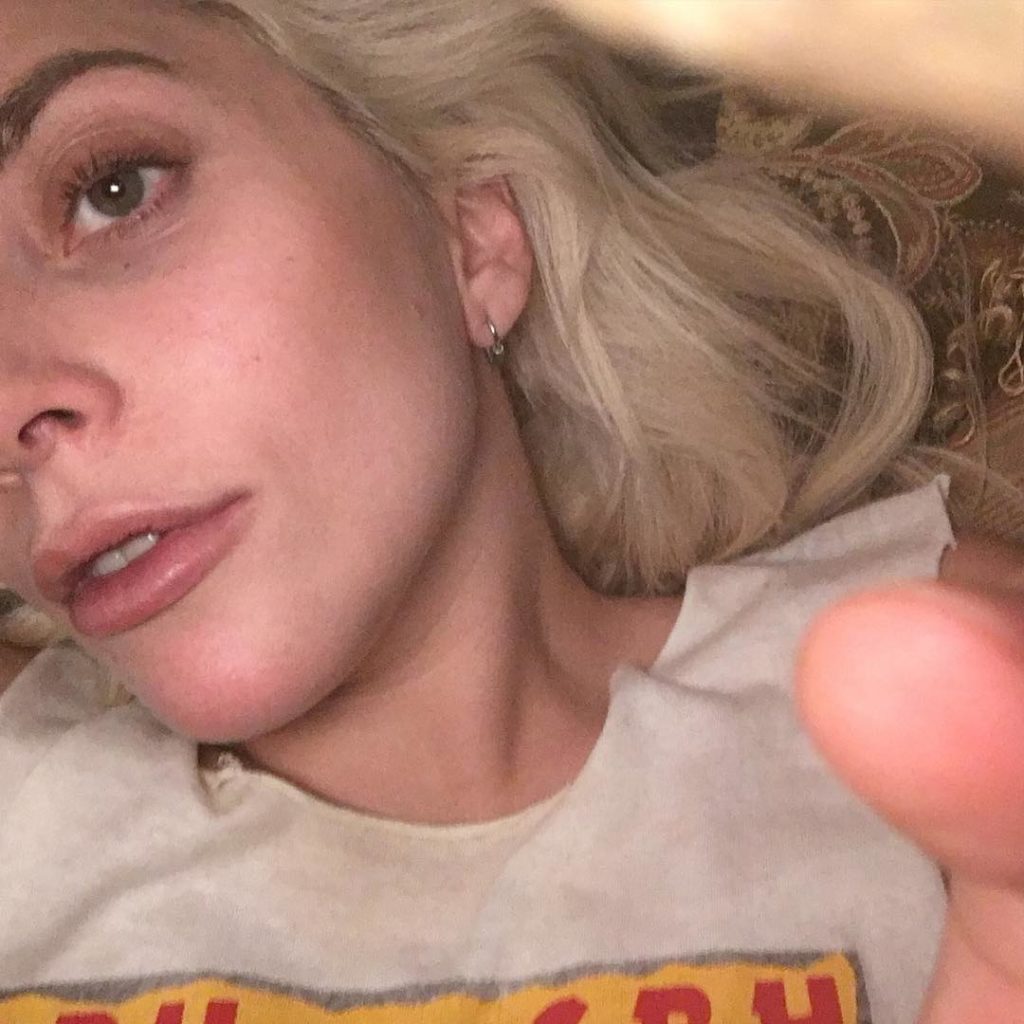 Gaga's natural beauty makes her so pretty, and that is why she looks so beautiful. In this picture, she is looking so attractive with no makeup look. We can see her clean skin and also she wears a white t-shirt, she captions this picture, "Come in real close and whisper to me all your secrets."
9 – Lady Gaga Party Look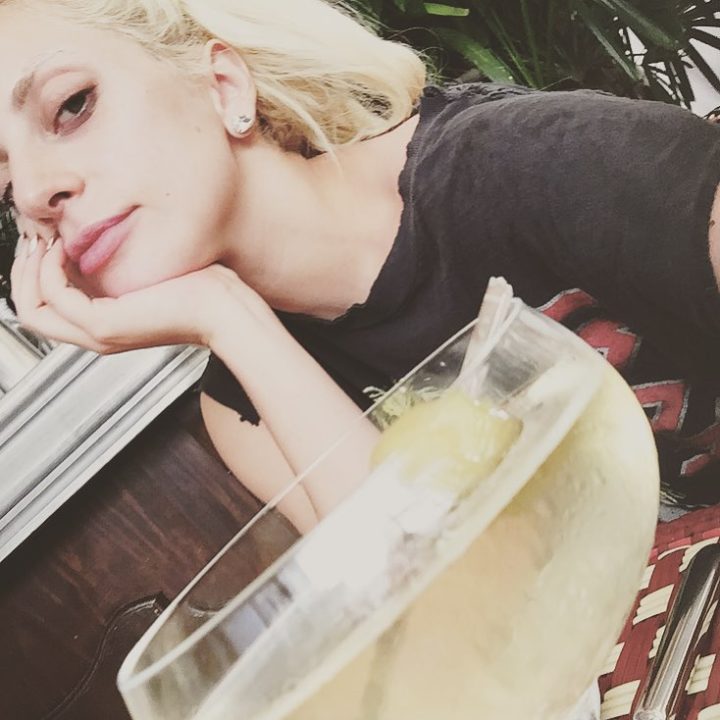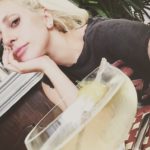 Gaga party look, it seems like, she went on date with her partner, and that time she took this selfie. She looks so impressive in any look because of her real look.
READ MORE – 16 Pictures Of Cardi B Without Makeup That Will Shocked You
10 – Home Selfie Look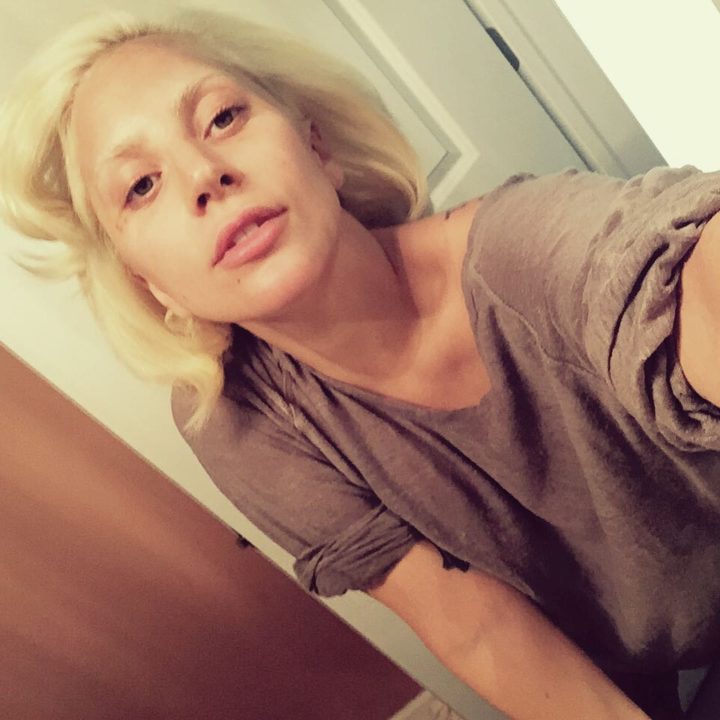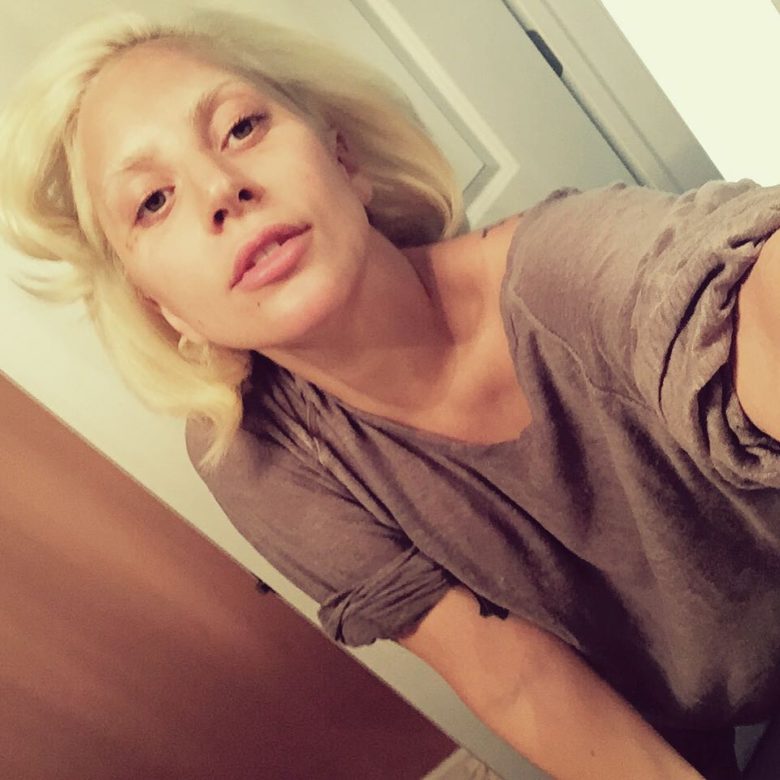 "Long day time for a fresh face and a bath! 🍷🚬🔪👠💋," She captions this photo via social media. After work face. She wears a silver full-sleeve top and looks so pretty with no makeup.
11 – Gaga Relax Time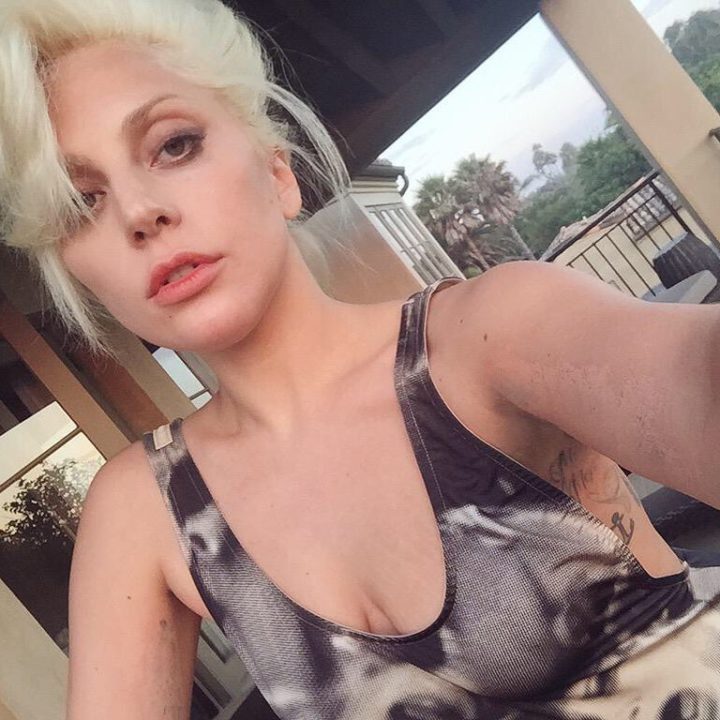 Lady Gaga said, "IT BEED A HARDDDD DAYS NIGHT 😴." In this picture, we can see her hard-day look. Also, see Lady Gaga with no makeup Look in this picture.
12 – Lady Gaga Random Love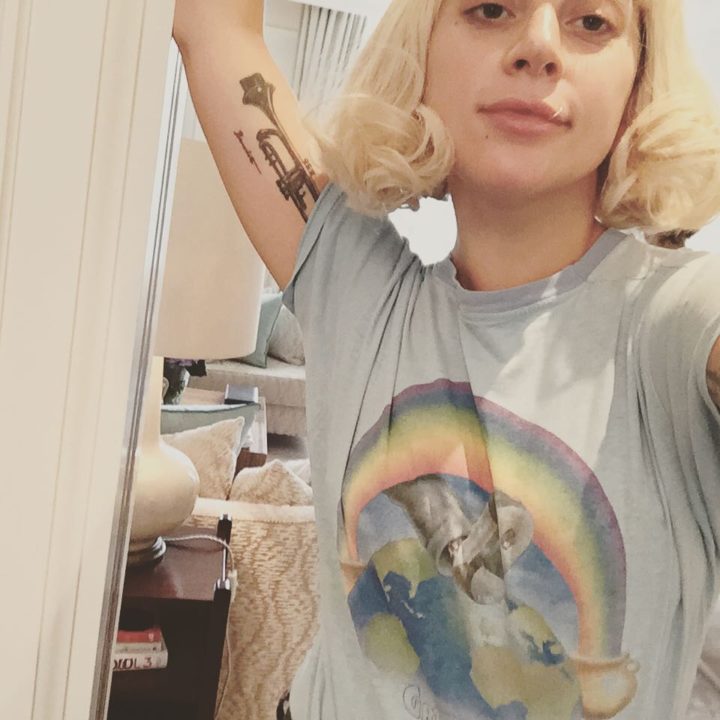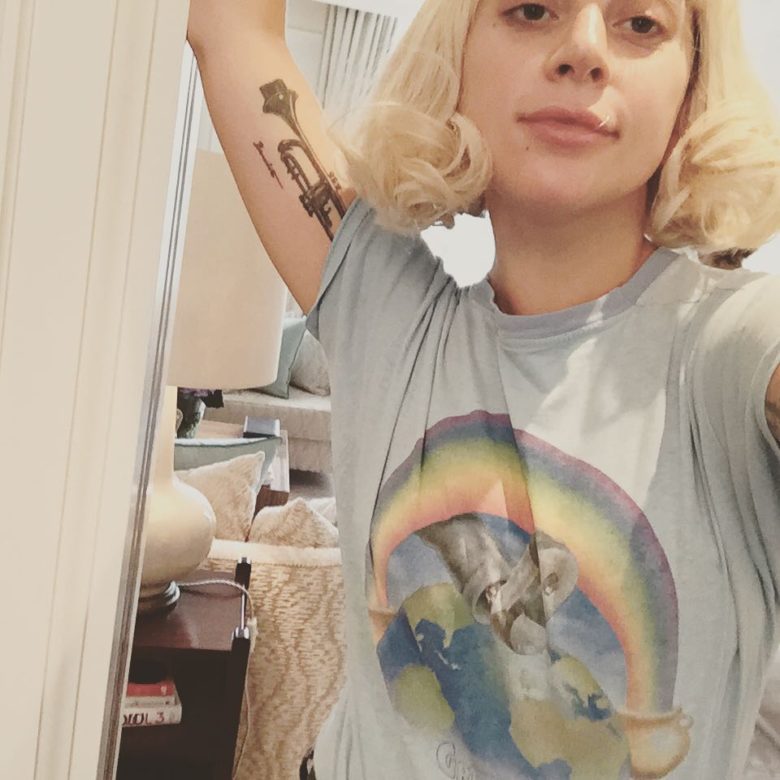 Gaga shared this photo via Insta on 12th July 2015, we can see that she looks so natural in this selfie also her tattoo makes her beautiful, she wears a sky blue rainbow t-shirt and also put on makeup.
13 – Pre Work Shampoo Selfie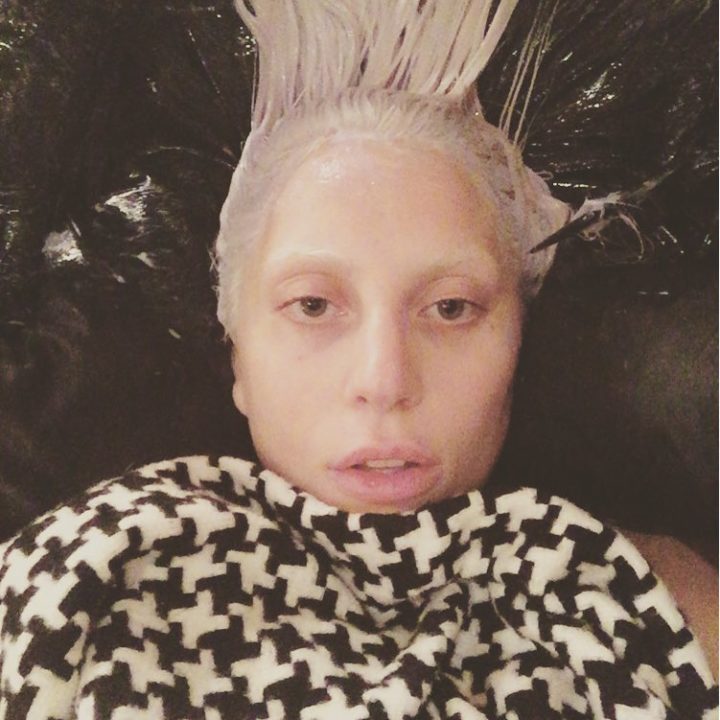 Gaga took this selfie when she was washing her hair, Obviously, nobody put on makeup while bathing or hair washing. She shared this selfie with her fans via Insta.
READ MORE – Best Classical Music Compositions To Help You Study
14 – Way To Moving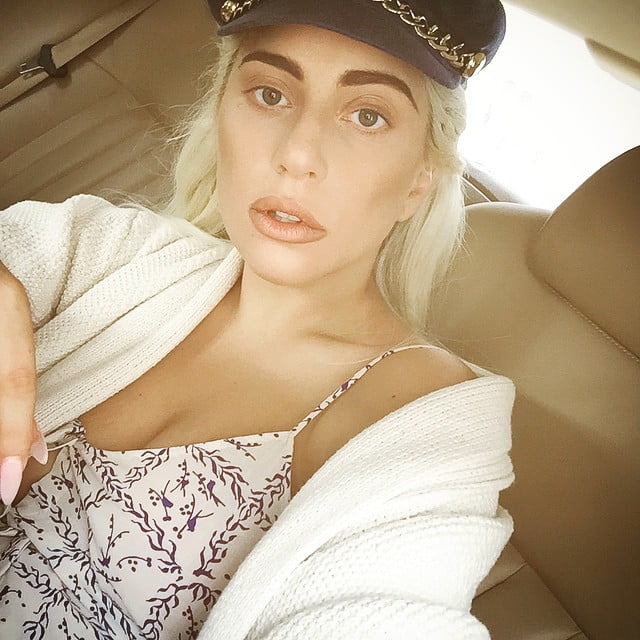 In this picture, she looks so scary like she captured this picture suddenly, she wrote on Instagram, "Coffee w/ monsters outside the Langham. London punk babies lined up celebrating our return to one another. You give me so much energy, I can't wait to perform for you with Tony tonight. And I dream of the morning we share in my new music together. When the new era of Monsters begins again. And the cycle continues."
15 – Keep The Hair Healthy & Strong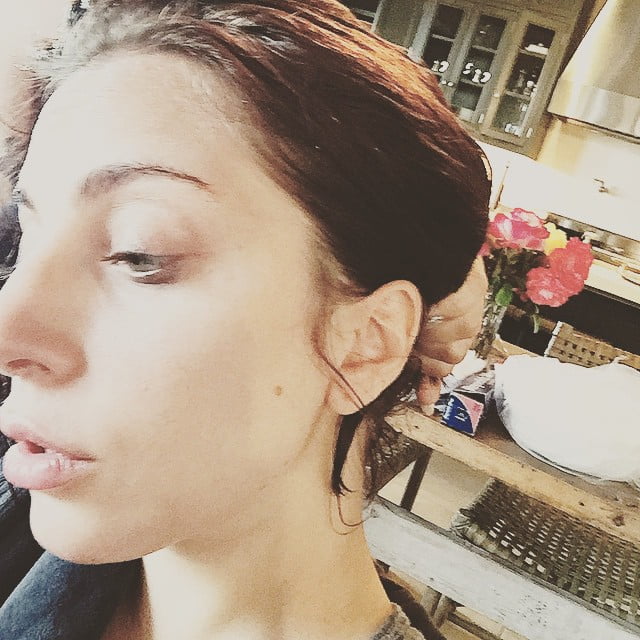 Gaga shared this picture via social media on 21st May, 2015. She express her skin points and wrote, "Loosening the color, keeping the hair healthy and strong. Like long delicious love making. Or more boringly a 🐢. Slow and steady wins the race."
READ MORE – Top 20 Best Joe Rogan Podcasts
16 – Wake Up Look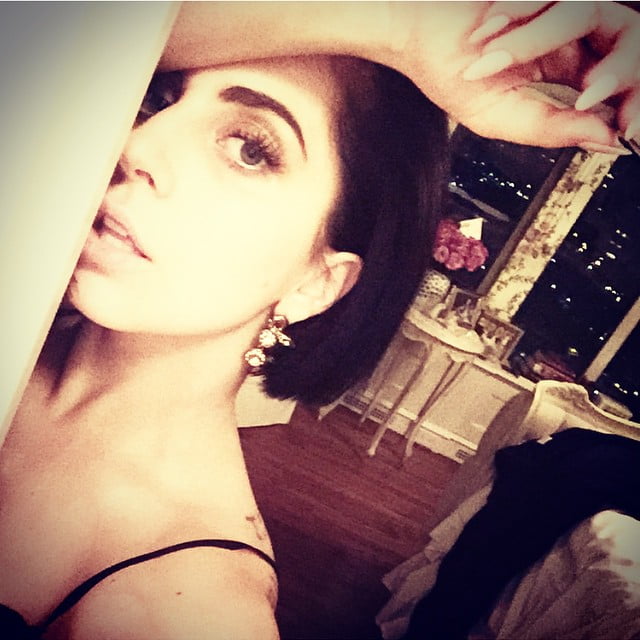 As we all know, she is so self-obsessed, in this picture we can see that she loves herself. This is the hotel selfie she shared via social media.
17 – Happy Time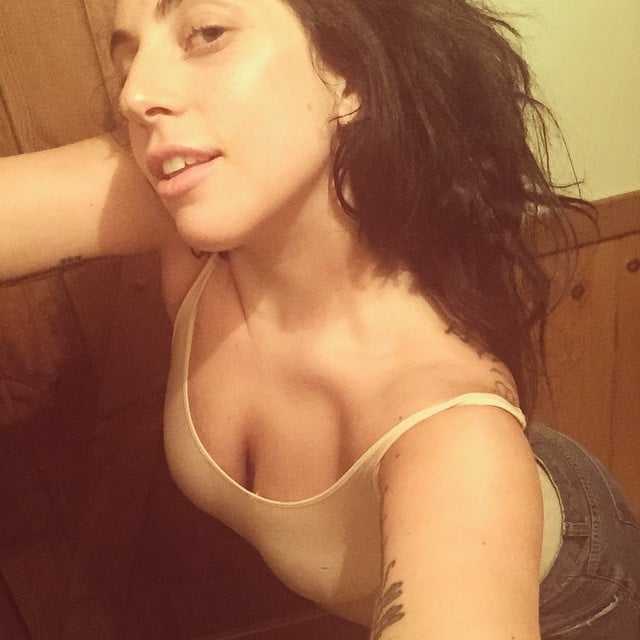 Do you know, Gaga's second full-length album, Born This Way (2011), explored electronic rock and techno-pop and sold more than one million copies in its first week? Its title track became the fastest-selling song on the iTunes Store, with over one million downloads in less than a week. Insta.
18 – Gaga Fresh Sketches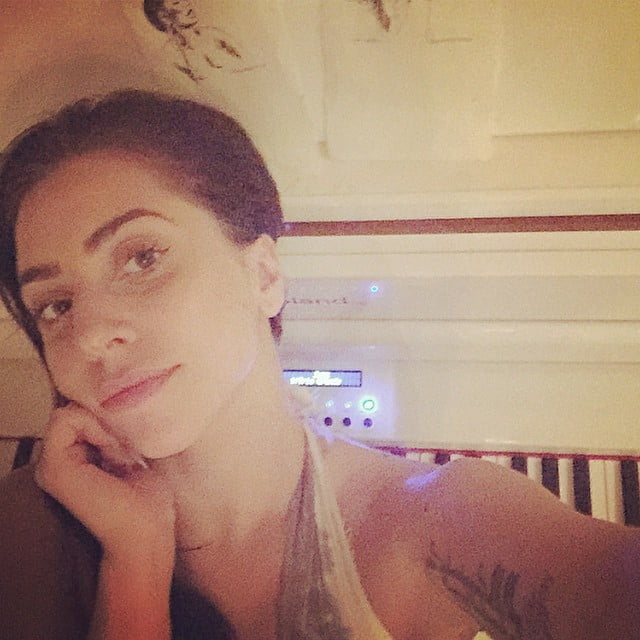 Most of the fans think that she is her real picture, but it is not. One of her fan-made this sketch for her and she shared this sketch via Instagram and wrote that "When I write songs, I put these two beautiful sketches Tony made for me on the piano. They remind me that someone believes in me. And when I get stuck on a phrase or a chord change, I just look up and remember how Tony sees me. And keep going."
19 – Before Sleep Mood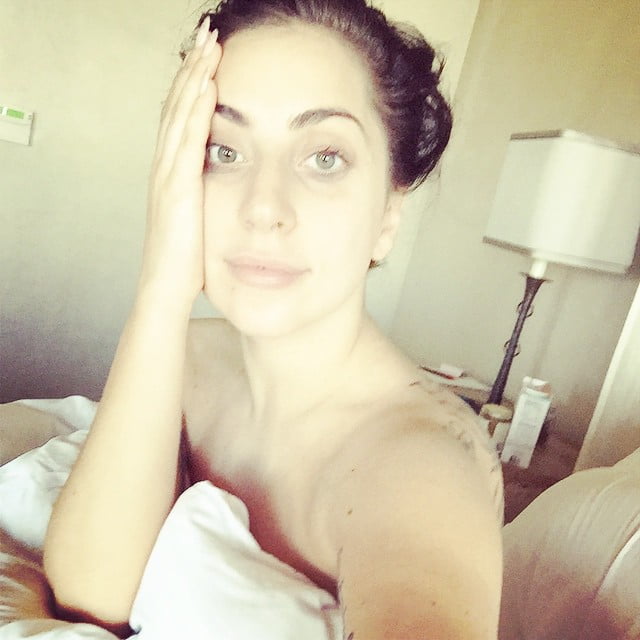 On 15th May 2015, she uploaded this picture via social media, she looks so attractive in this picture with no makeup, she said, "Basically I can't sleep without every single song I'm writing repeating endlessly, but I'm loving it again. Embracing the torture, as I'm assaulted by my own thoughts. Like a locust giving birth to earworms. Eeeeew!."
READ MORE – 25 Top Classic Rock Songs That You Must Listen To
20 – Wake Up Look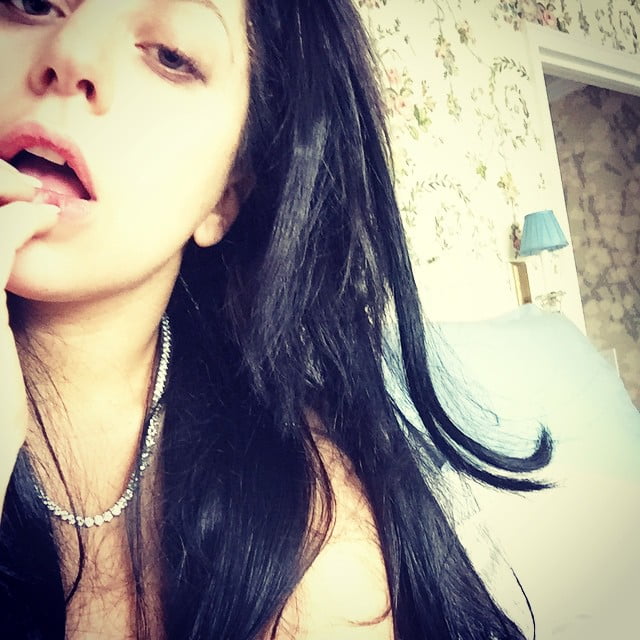 Wake up look. "Nothing fucks me up like music. Mind crazy, voice endless, thoughts like vomit and diamonds must keep only the treasures. But the best songs, I wake up feeling like a whore. Used and unfinished with more and more to say, but more and more insanity to weather. Oh, sweet simplicity finds me and revive my ingenue. Cure the curator, I am your student." She says while uploading this picture.