Here we go guys, In this article, we will be looking for the best top 7 games with an Immersive feel. One of the biggest trends in the gaming industry right now is immersive gaming. Immersive games have become increasingly popular over the years due to their ability to transport players to new worlds. An immersive gaming experience is wholly engaging, creating a sense of realism that allows gamers to explore exciting new environments.
One of the key elements that make immersive games so appealing is their attention to detail. Today's video games deliver a life-like experience, which is a world apart from the gaming experience of the late 20th century. Many immersive games are based on an open-world format, which allows gamers to freely explore and interact with the game's environment.
Then, there are those immersive games that feature innovative gameplay mechanics, such as combat, exploration, and puzzle solving. These elements can provide high levels of entertainment, particularly when it comes to games that deliver traditional games in a digital format.
A great thing about immersive games is that you don't necessarily need any special equipment in order to play them. While technologies like Virtual Reality can be integrated to provide an extra layer of realism to a game, you can still access truly great games on your PC, console, or even on your smartphone.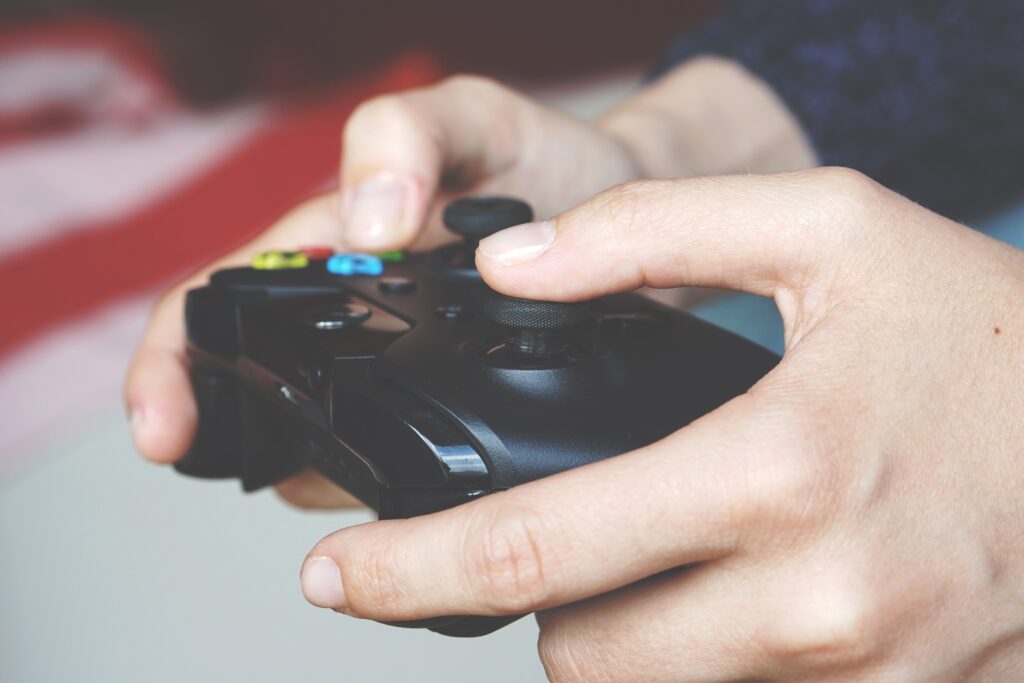 If you're looking to add to your gaming library in 2023, here are seven of the best games with an immersive feel to check out. Top 7 Games With An Immersive Feel.
The Elder Scrolls V: Skyrim
Despite being released in 2011, this open-world action RPG is still one of the most popular games on the market. Set in the fictional province of Skyrim, with its bustling cities, snow-capped mountains, and rolling fields, the fifth installment in this memorable franchise is a dream to play. Gamers can really take their time to explore the massive world, completing side quests alongside following the main gameplay.
The Witcher 3: Wild Hunt
Another 'vintage' game, having been released in 2015, The Witcher 3 is an action RPG that follows the adventures of Geralt of Rivia. Geralt is a witcher, a beast hunter with supernatural abilities, and in the third edition of the franchise, he's tasked with completing a dangerous mission. As well as epic open-world exploration, Wild Hunt stands out for featuring elements of political intrigue, as well as complex characterization.
Fallout 4
Set in post-apocalyptic US – specifically; The Commonwealth  – in the year 2287, Fallout 4 delivers a chilling vision of the near future. As well as fighting for survival in a harsh, dystopian world filled with dangerous political factions and scary mutants, players also need to uncover the secrets of their character's past
Red Dead Redemption 2
The 2018 follow-up to Rockstar Games' western-themed action-adventure game follows the story of Arthur Morgan, a member of the notorious Van der Linde gang. In addition to playing the main storyline, gamers can explore the vast open world of the Wild West: engaging in shoot-outs, raiding saloons, or simply heading off into the sunset on horseback.
Digital Roulette
Online versions of casino games like roulette deliver high levels of realism and immersion, bringing the excitement of the casino direct to players' homes. Leading platforms like PokerStars
Casino offers a number of immersive variants of this classic; card and table game. Alongside roulette, which is still one of the world's top casino games despite being played for over 300 years, gamers can also access digital versions of slots and poker online.
Assassin's Creed: Valhalla
Ubisoft's latest release in the Assassin's Creed series – until Mirage hits the market later in 2023 – is set in the Viking age. The year is 873 AD, and the game follows the story of Eivor, a Viking raider on a mission to conquer Britain. There are plenty of gorgeously-designed sights to take in and explore, from the desolate and icy lands of Norway to the lush farmlands of England.
Ghost of Tsushima
Sucker Punch Productions' 2020 release offers a fresh take on the action-adventure RPG format. Set in Feudal Japan, Ghost of Tsushima tells the tale of Jin Sakai, a samurai warrior, as he battles the Mongol Empire to protect his home. Players can explore the vast open world, complete missions, engage in battles, and immerse themselves in Japanese culture.