Here we go guys, In this article, we will be looking for the most popular Indian superhero of all time. These superheroes from India have a massive separate fan base, they are the most lovable superheroes in India, and they can beat anyone with their powers & they used to kill enemies a lot. The best superheroes from India.
As we all know, a superhero is a fictional character that keeps superpowers, and capabilities further those of normal people, and fits the role of the hero, generally using their powers to help the world become a better place.
READ MORE – Best Superhero Movies You Must Know
Indian Superhero: Top 10 Best Superheros From India
10 – Flying Jatt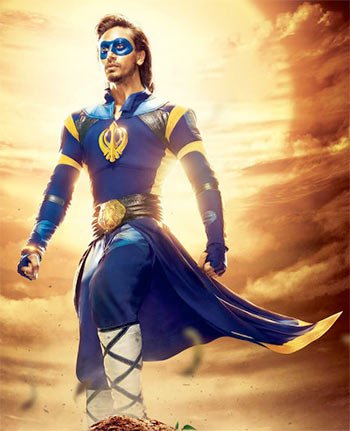 Flying Jatt is one of the most lovable Indian frictional superheroes. He is Aman, a martial arts instructor, who uncovers his superpowers when he contends in a fight with Raka, a mercenary. However, Raka is revealed to be toxic waste and evolves more powerful and Aman must defeat him.
The film released worldwide on 25 August 2016 on Janmashtami weekend. Co-written and directed by Remo D'Souza and produced under the banner of Balaji Motion Pictures.
9 – Super Commando Dhruva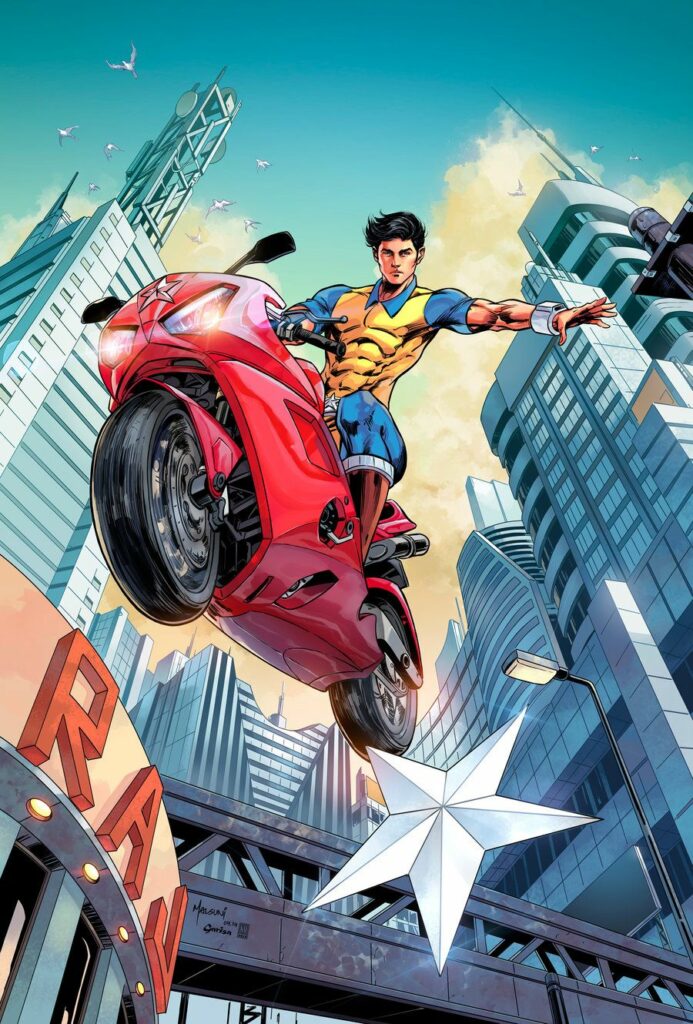 Indian superhero, Super Commando Dhruva first appeared in GENL #74 Pratishodh Ki Jwala published in April 1987. The character created by writer Anupam Sinha. Super Commando Dhruva aka Dhruva Mehra, additionally referred to as Captain Dhruva by the cadets of his Commando Force.
He is one of Raj Comics' most successful personalities in Indian superheroes. Over the years, Dhruva has achieved an iconic status in the Indian comic book superhero genre.
8 – Robot Aka Chitti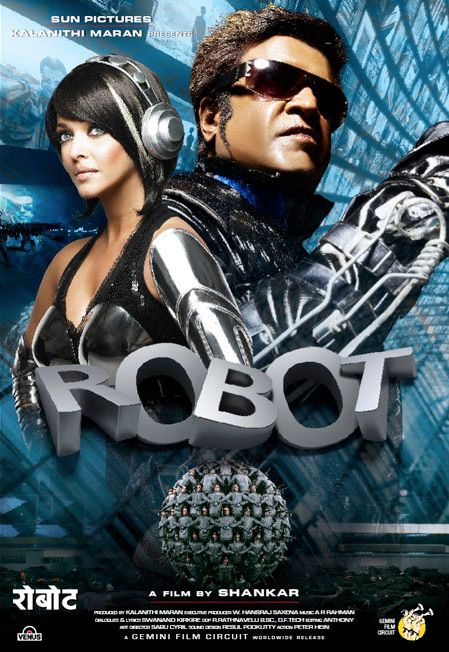 Chitti is a famous Indian fictional superhero character and the main protagonist of the Enthiran film series. The character performed by Rajinikanth in Enthiran, as a cameo in Ra. One, and in 2.0. conceived and developed by S. Shankar.
Chitti is depicted by Vaseegaran as an advanced "andro-humanoid" robot. Over his metallic body, he sports synthetic inorganic skin molded after Vaseegaran himself. Developed with a speed capability of 1 Terahertz (THz) and a memory capacity of 1 Zettabyte. Best Superheros From India.
READ MORE – 12 Best Black Superheroes Of All Time
7 – G. One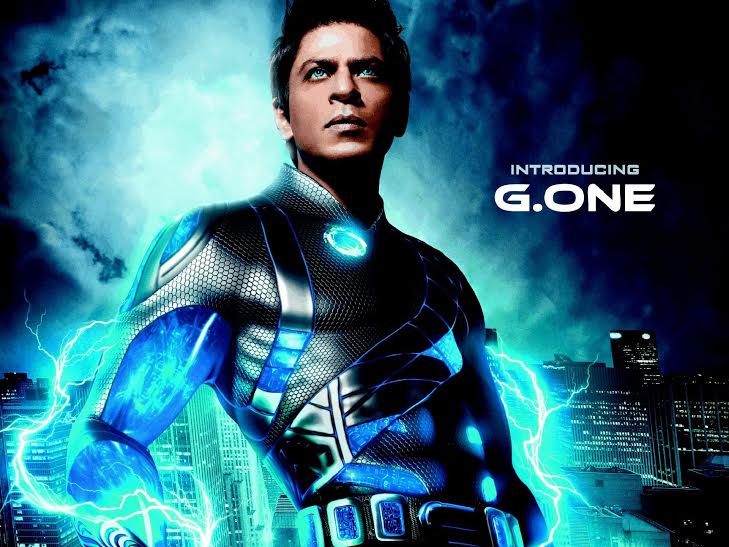 One is the leading character of the film Ra. One. Created by Shekhar Subramanium who also created the character's game. He looks similar to Shekhar and both portrayed by SRK.
Speaking about his power & abilities, He is made of electricity and is programmed to rescue, Infused with abilities to fly, speak different languages, and control probability amongst other things.
6 – Parmanu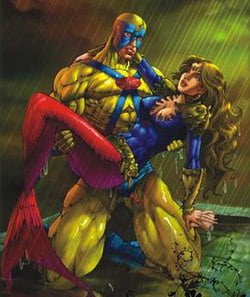 Parmanu is a famous Indian superhero by Raj Comics, His super powers include shattering into bits and flying to travel from one location to another and reduce or grow his own size, Inspired by Atom. Best Superheros From India, Parmanu got killed in the Akhiri series by blasting himself into space to save the earth. 
5 – Inspector Steel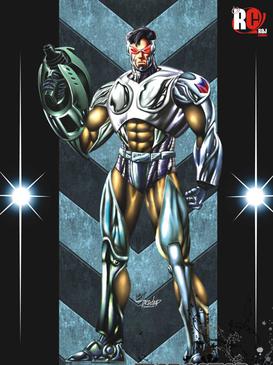 Inspector Steel is a laboriously armored cyborg & Indian superhero published by Raj Comics. His body is totally resistive to any outside interference. He has x-ray vision, a completely automatic bullet and rocket firing Megagun, scanners, and multiple digital equipment.
READ MORE – 12 Evil Superman Villains Of All Time
4 – Krrish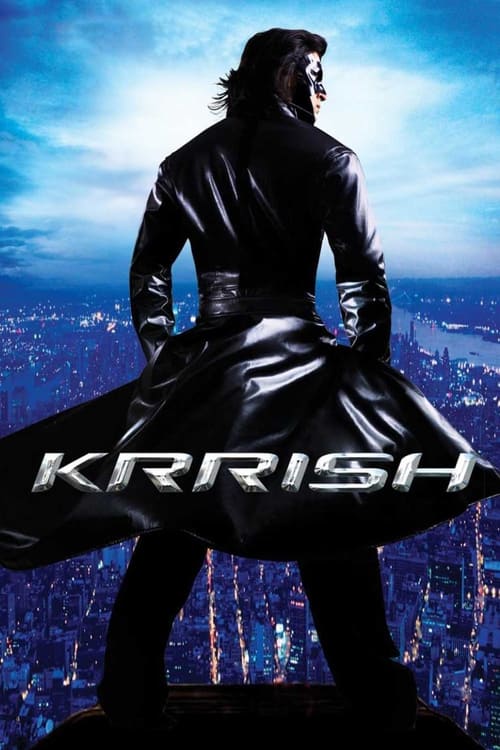 The most famous Indian Superhero, Krrish, a young man with superhuman abilities, falls in love with Priya and goes to Singapore to meet her. When he discovers a stunning truth about his father's death, he forced to use his powers and started killing his father's killer and taking revenge.
3 – Doga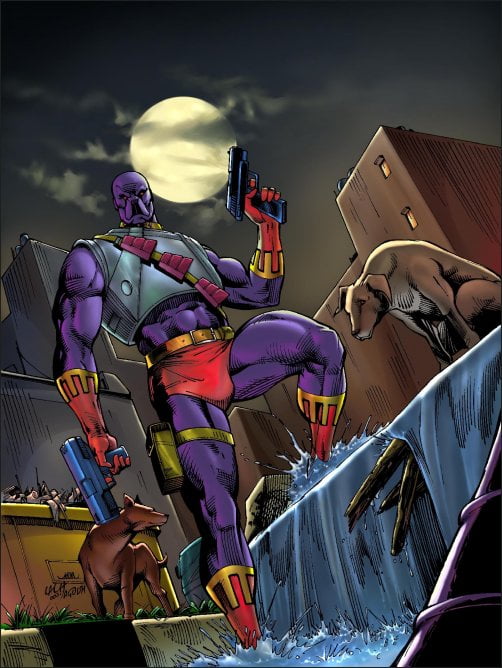 A powerful superhero and cold-blooded ruthless vigilante, Doga was an orphan who carried up the identity & mask of a dog when he saw the vicious and terrible ways of community at a young age and then decides to take matters into his own hands. Published by Raj Comics & Created by Sanjay Gupta, Manu, & Tarun Kumar Wahi.
2 – Nagraj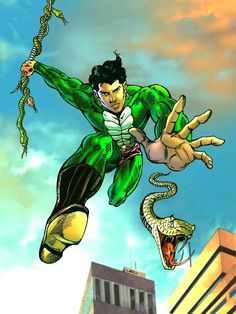 The character, Nagraj is one of the most famous Indian superheroes emerging in Indian comic books by Raj Comics. Nagraj first appeared in the comics Nagraj GENL #14.
Nagraj is arguably the most powerful superhero and is among the most powerful Icchadhari Naagas of his time. His strengths and abilities have evolved a great deal making him powerful sufficiently to counter any character in the comic universe.
READ MORE – 15 Powerful Female Superheroes You Must Know
1 – Shaktimaan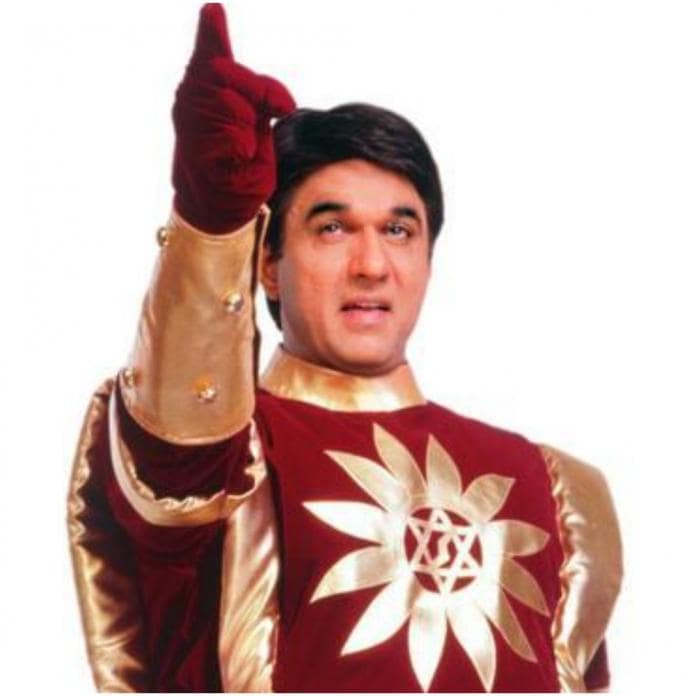 You must have known this Indian superhero, Shaktimaan, a most famous character in Indian TV series & has superhuman powers that lie inside his body in his seven chakras of Kundalini gained via meditation. Shaktimaan worships God via the symbol Om. Honesty is his motto. He keeps physical powers like unlimited speed, power, and durability as well as psychic powers like telepathy, teleportation, telekinesis, etc.