Electronic musical artist and DJ, #BBC has teamed up with Rukhsar Bandhukia for the new track named "Raahiye." Listen to the full song below.
Speaking about the track, "Raahiye," it is a track that was born after a massive inspiration from the hexagon king Don Diablo. This is a track that is completely different from the cliched love/hate-based songs.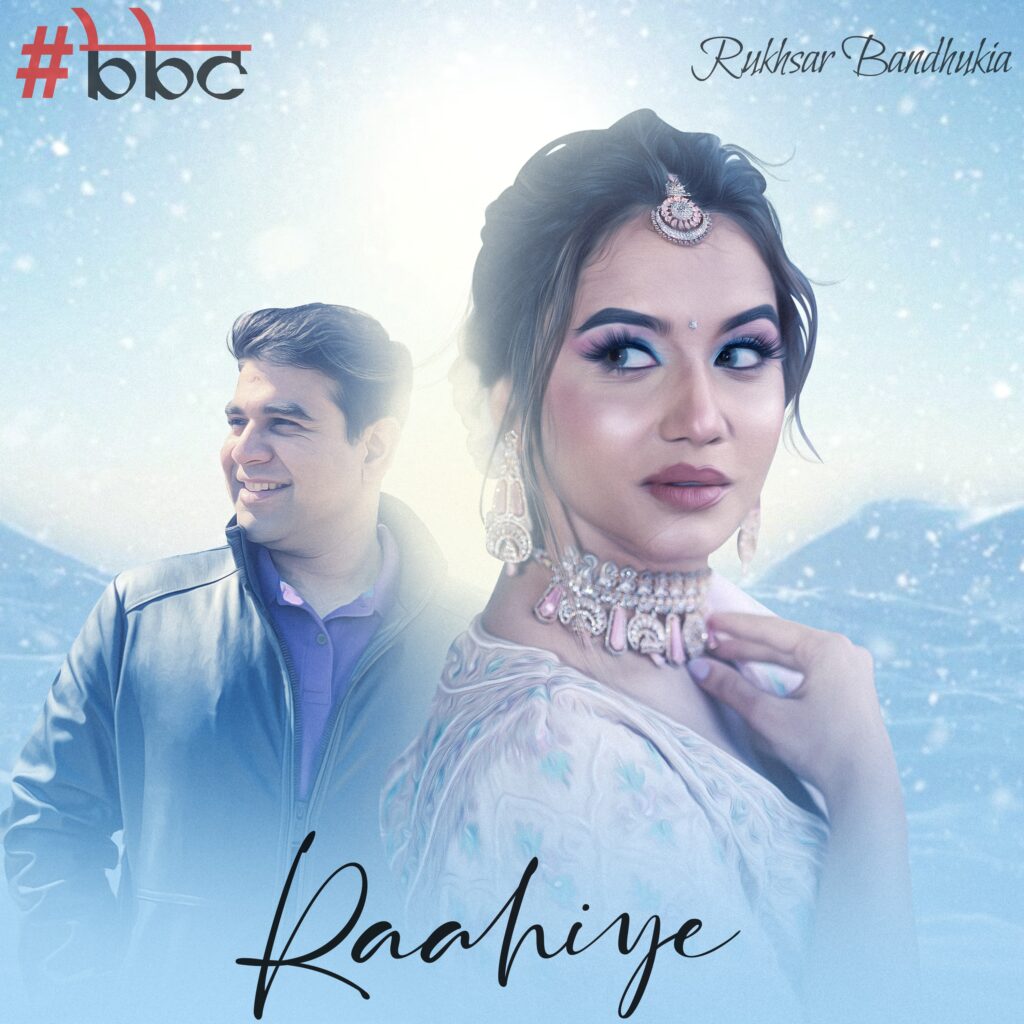 READ MORE – Benefits Of Studying While Listening To Music
The lyrics of this song talk about a positive mental force that drives humankind. Excessively motivational, the lyrics add up to how the mere thought of something can be reason enough to pursue a long lasted dream.
Sometimes there are these desires/dreams/aspirations that are deep-seeded and dormant and the individual is scared to let them germinate but this song talks about how the sheer willpower of a person can help break that barrier and find positivity in life allowing the individual to pursue and achieve these said Dreams. This song also goes to the extent of calling their own dreams "Humsafar"
The song also talks about the collective force of your peers/loved ones/family/humankind to "Make It Happen" when an individual is determined to pursue the wants of a restless heart and mind. As it is said, if you are determined, no one can deter you.
#BBC Team Up With Rukhsar Bandhukia For New Track, "Raahiye"
Like This Track? Stream & Download The Full Song By Clicking Here.
About DJ #BBC:
He has been at the nexus of music and nightlife for the past 15 years. #BBC's career is the culmination of deejaying, observing people react, and making people move. At age of thirteen, he played at school functions; at fifteen, he played at friends' birthdays; by age eighteen, he was playing at the festivals at universities across the Delhi, NCR region.
He moved to Chicago in the year 2013 and was playing a late-night set at the college bar which immediately caught the attention of the president of the student board. He was then assigned as the official DJ for the Indian Student Association. Now one of the prominent names in club culture, DJ #BBC through his prowess in music has captured the nightlife in the Chicagoland.