Did you imagine how wonderful an underwater waterfall looks? Now maybe you are thinking about how it is possible. You know what happens on the tropical island of Mauritius in the Indian Ocean.
READ MORE- Coldest Place In The Universe
Mauritius is an island nation in the Indian Ocean. It is famous for its lagoons, sandbars, and beaches. There are amazing waterfalls and rainforests. You can visit wonderful tourist attractions from Grand Bassin to Mahebourg to Grand Bae.
Apart from this, the beautiful underwater waterfall is a breathtaking view you must visit to watch.
READ MORE- What Is The Most Expensive Thing In The World?
Is It A Natural Phenomenon?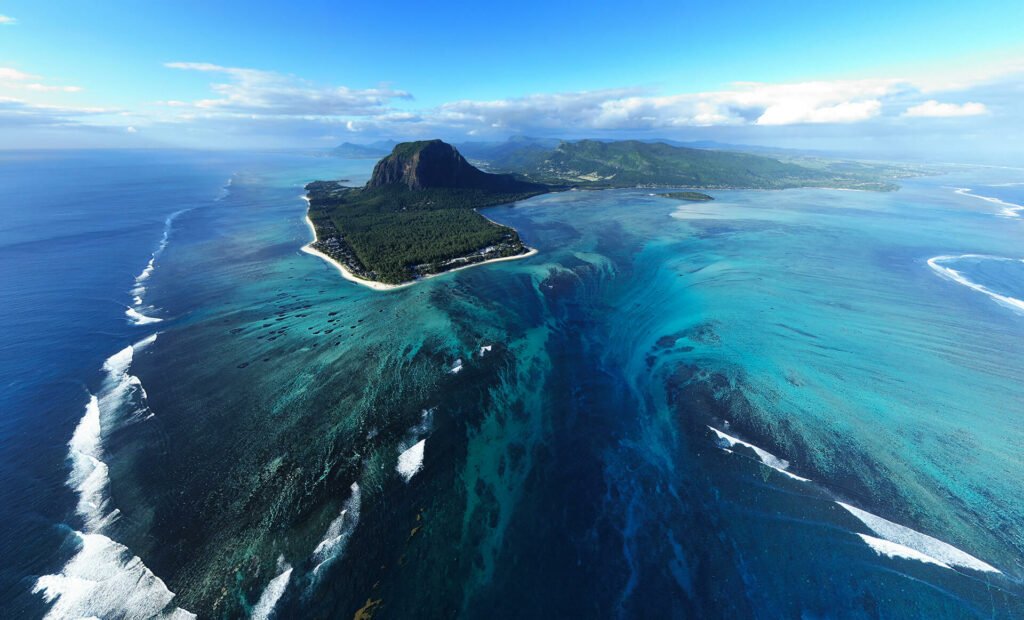 Nature is incredible. It offers the ultimate views of natural beauty. Be it staggering beaches, deserts, waterfalls, glaciers, and much more.
There are various mysterious natural phenomena that take place in the world. They are the reason behind some spectacular views. Now we are going to consider the underwater waterfall.
READ MORE- Solo Travel Destinations || 15 Beautiful Tourist Places
In fact, the phenomenon causes it to look like an underwater waterfall but it is an illusion. It happens in the turquoise lagoon.
Actually, the water is not falling at that point. The sand and silt sediments are responsible for this scenic beauty. It looks like the water falling down and looks exactly like a waterfall.
How You Can See The Waterfall?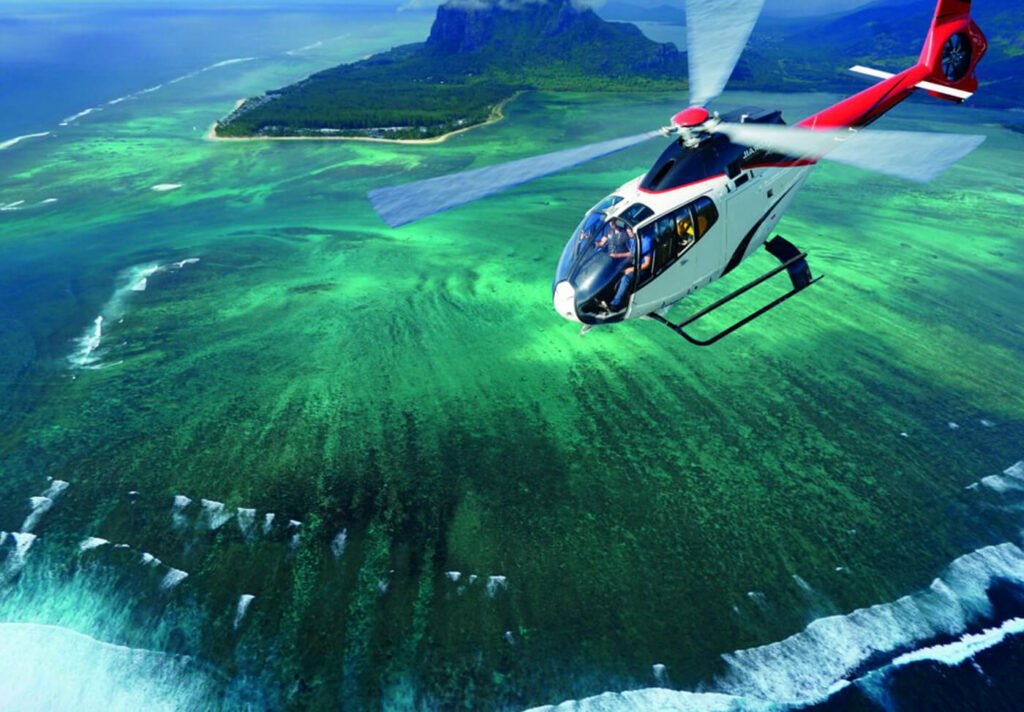 Another question that would arise in your mind is how you can see the underwater waterfall?
You can't see the underwater waterfall from the coast, you would be able to see the flowing water from the top. You know what now tourists can see the view from the helicopter tours as they are available for visitors.
READ MORE- 10 Most Expensive Cities In The World To Live In
Visit and witness the amazing illusion of the waterfall in Mauritius. I hope you'd like the post. So, plan your visit to Mauritius and you will be amazed to see the incredible nature views.
Follow our site to get more interesting and exciting posts. Like and share the post if you liked it.