Do you want to know the most expensive thing in the world? Living a luxurious life is what people dream of. However, Luxury has various possible meanings and it is different for different people.
Everyone loves to live a luxurious life. Be it expensive cars, smart homes, exclusive gadgets, vacations, high-priced jewellery, or something extravagant.
Billionaires and Millionaires spend superfluous money on improving their comfort level and maintaining their status.
Money is the key factor. It is the most important element and ultimate source of a luxury lifestyle. Here, we have compiled a list of the most expensive things in the world. You will be amazed to know about them.
MUST-READ – Must Listen To These Music On World Music Day
1- Diamond Panther Bracelet- $12.4 Million: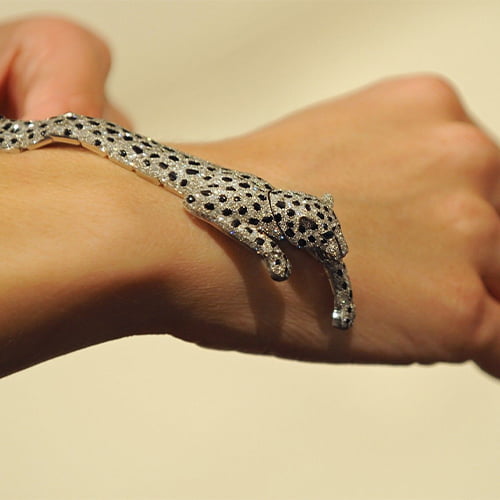 It is the most expensive Bracelet in the world. In fact, The jewelry that started the romance between Wallis Simpson and Edward VIII. The Diamond Panther Bracelet is an elegant as well as classy piece.
2- Limited Patek Philippe Watch- $26 Million: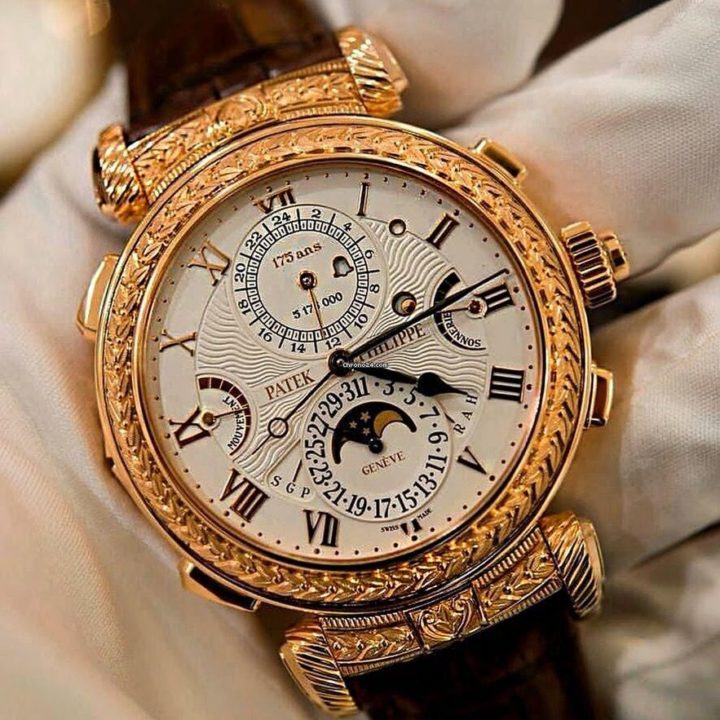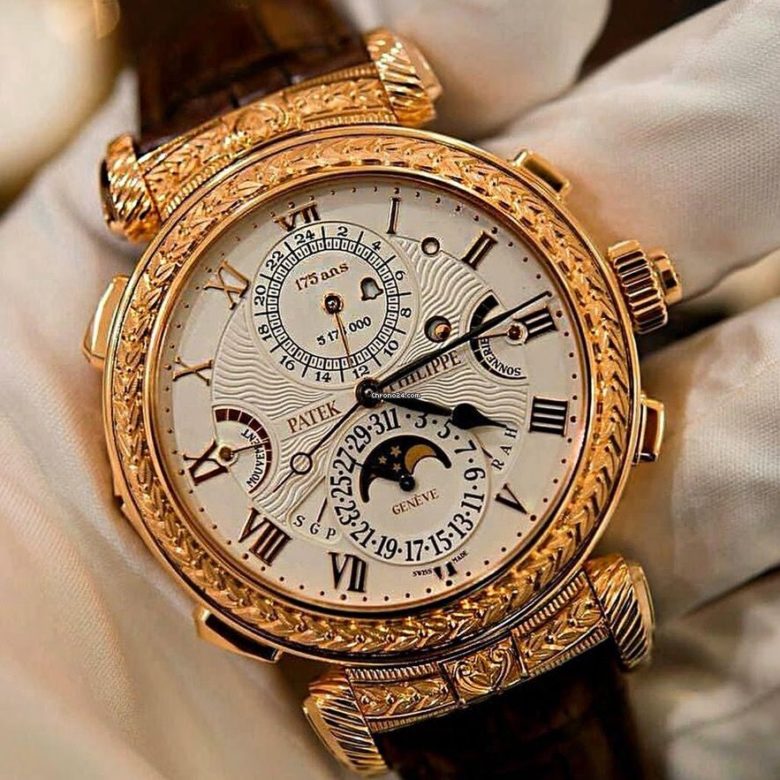 Patek Philippe is an extravagant watch worth $26 million. Further, It is one of the seven pieces created for the 175th anniversary of Patek Philippe.
3- Garçon à la pipe- $104 Million: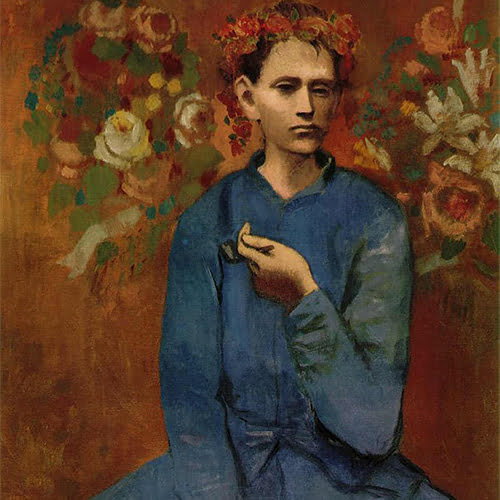 Garçon à la pipe (Boy With a Pipe) is a canvas painting by Pablo Picasso. Picasso was 24 years old when he creates this piece of art in 1905. It is one of the most expensive paintings in the world.
READ MORE – We All Are Become Music Addict Unknowingly
4- Yacht History Supreme- $4.5 Billion: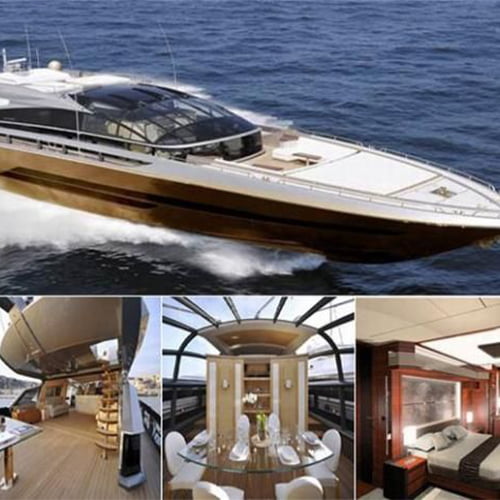 History Supreme is A 100 feet long yacht Worth $4.5 Billion. It is plated with 100,000kg of gold, platinum, and jewels. Robert Knox, Malaysia's millionaire owns Yacht History Supreme.
5- Graff Diamonds Hallucination Watch- $55 Million: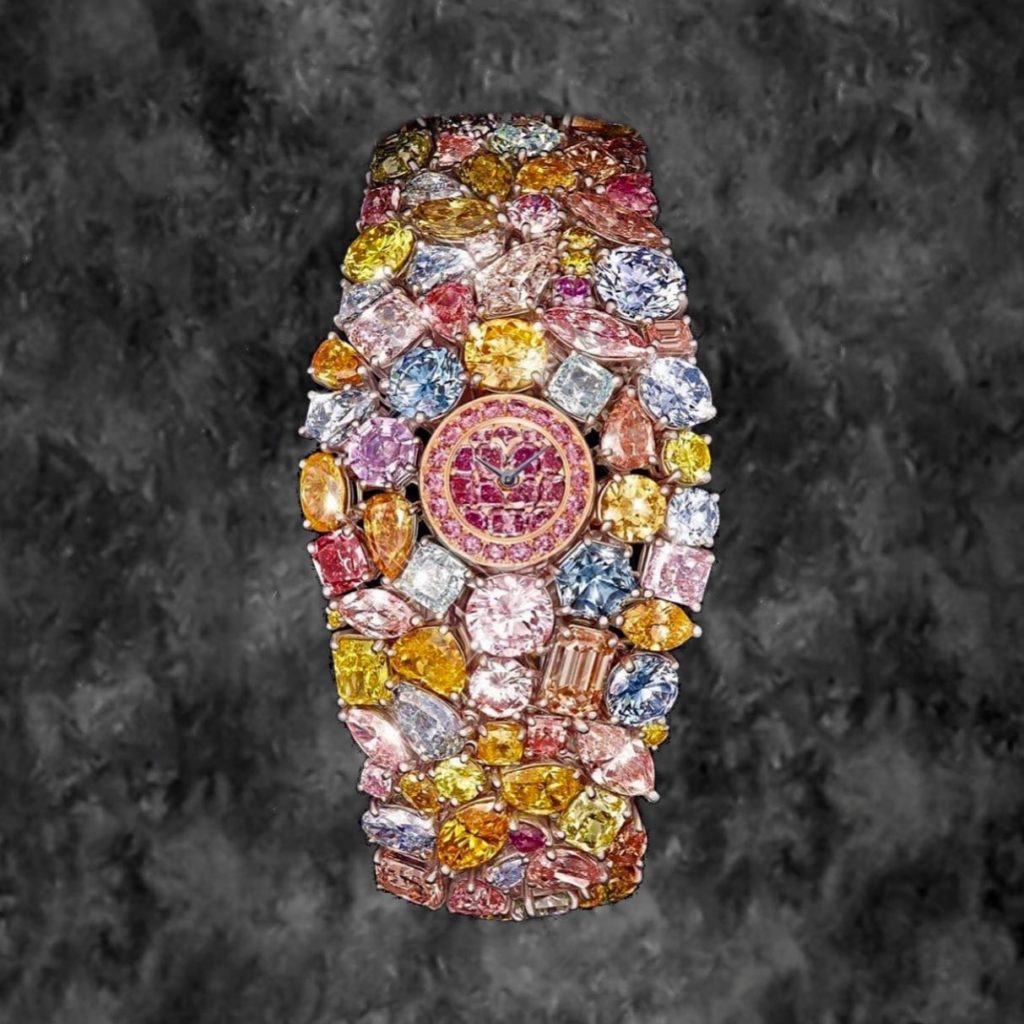 Graff Diamonds Hallucination Watch is the most expensive watch in the world. Laurence Graff created this exclusive watch. Rare colored diamonds cognac, green olive, violet, pink, red, and yellow are used with a platinum base making it a commendable masterpiece.
6- Salvator Mundi- $450 Million: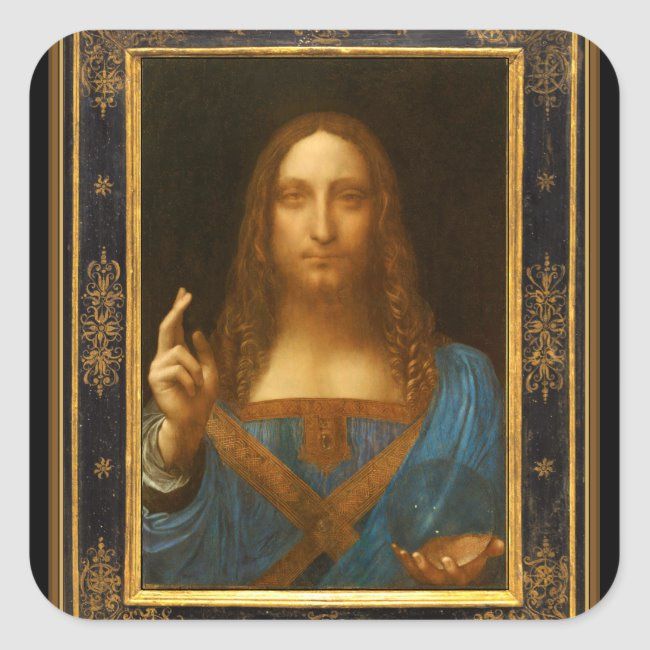 Salvator Mundi's painting depicts Jesus and the role of Jesus as Salvator Mundi. Saudi Prince Badar bin Abdullah bought this painting at the highest price of 450 Million dollars. In fact, it is the most expensive painting at public auction.
READ MORE – Psychology Facts About Music Which You Should Know
7- Crystal Piano- $3.2 Million: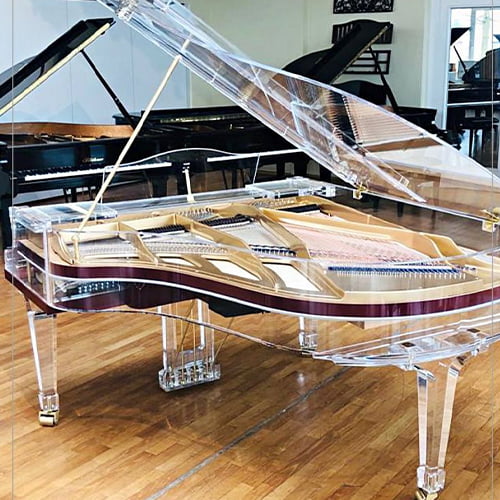 Crystal Piano is completely made of crystal. It is the most expensive instrument in the world worth $3.2 Million. Crystal Piano is a classy and flawless piano designed for big concerts and events.
8- Feather of Huia Bird- $10,000: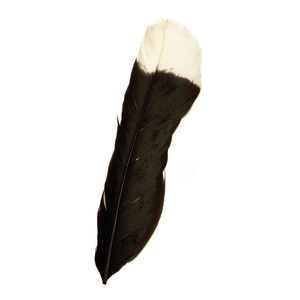 Huia Bird Feather is the most extravagant Feather in the world. It is expensive because the huia bird is extinct and people use it as a hat accessory.
9- The 'Card Players' Painting- $260 Million: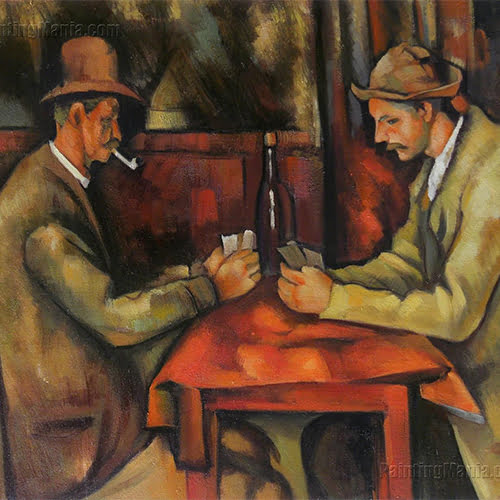 Paul Cezzane made the exclusive painting worth 206 Million dollars. He made other five paintings. Indeed, The Royal family of Qatar bought the most expensive painting.
READ MORE – Music And Mental Health: Can Music Help You Heal?
10- Antilia- $1 Billion: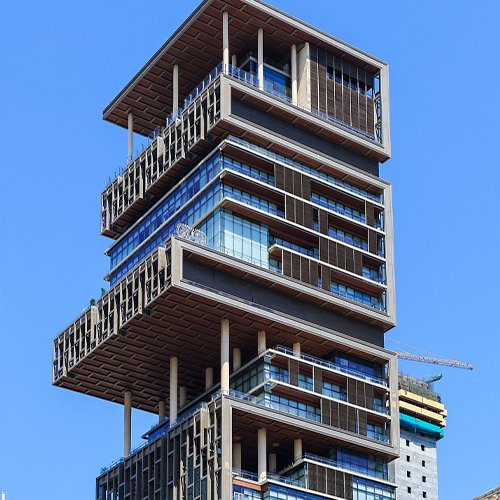 Antilia is a 34-story home with 3 helipads, huge parking space, pools, elevators, spa. Moreover, it possesses tolerance to earthquakes with a magnitude of 8.0 Mukesh Ambani(an Indian billionaire) owns this house.
11- 1966 Ferrari 275 GTB- $3.08 Million: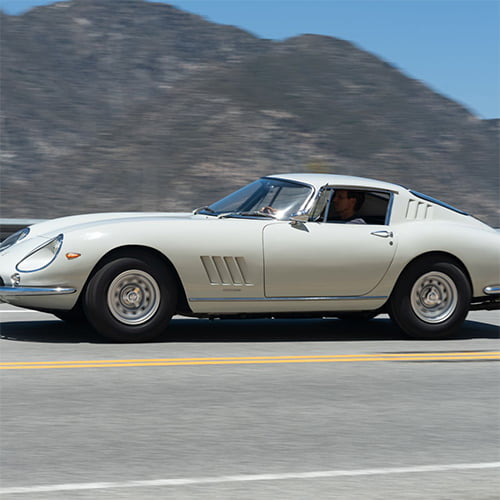 1966 Ferrari 275 GTB is the most expensive car, sold online worth $3.08 million. It features its original Bianco finish and a tan leather interior.
MUST-READ-
12- Falcon Supernova iPhone 6 Pink Diamond- $48.5 Million: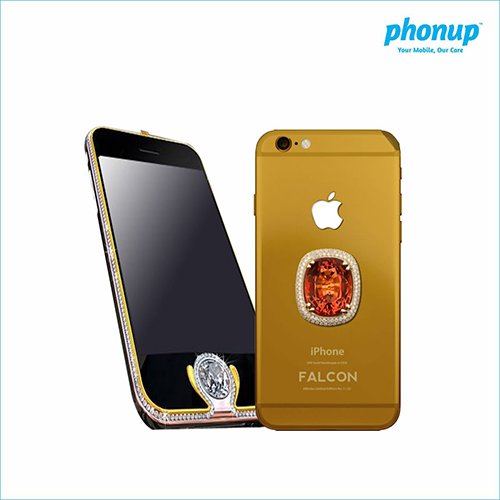 Falcon Supernova iPhone 6 Pink has a pink diamond at back with platinum plating. It is the most expensive diamond-studded phone in the world worth $48.5 Million.
13- The Great Star of Africa I, Cullinan Diamond- $400 Million: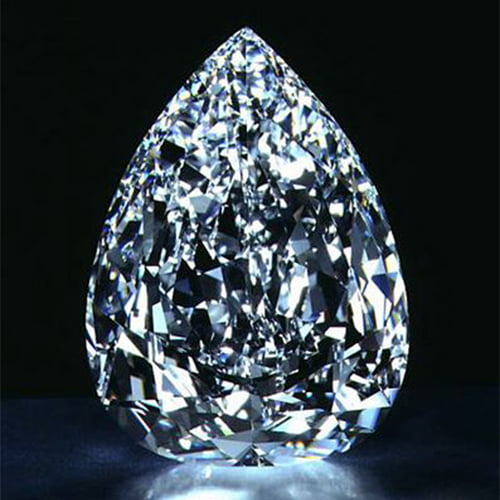 Cullinan Diamond is a 3,106-carat diamond. Furthermore, it is the largest diamond and because of that, it was cut into nine pieces. Royal English family owns these nine pieces in their jewellery.
READ MORE – How to Manage Studies with Music Production?
14- 1963 Ferrari 250 GTO- $70 Million: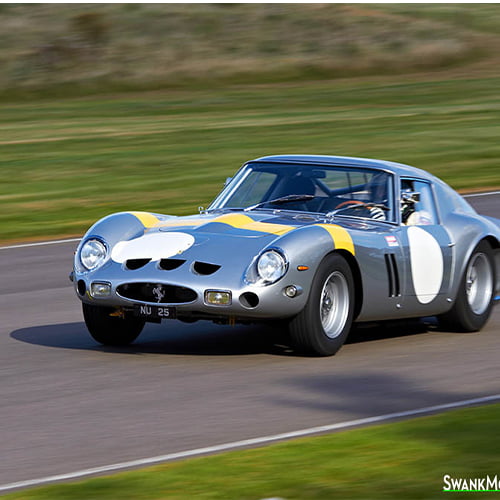 1963 Ferrari 250 GTO is one of the top GTOs in the world worth $70 Million. Likewise, It has won the Tour de France(World's Most famous car race)in 1964.
15- Pink Star Diamond- $71.2 Million: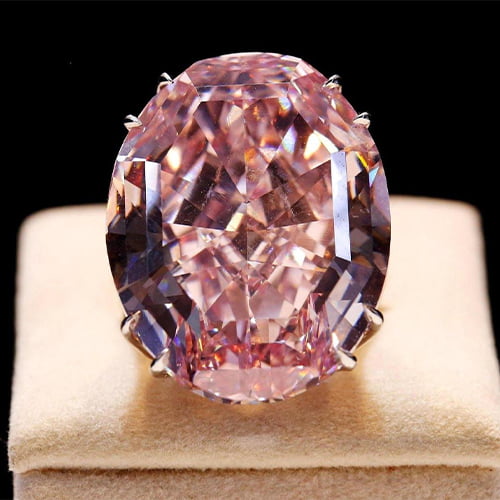 Pink Star Is an oval-shaped pink diamond. It is the world's most expensive fancy diamond. In fact, a Hong Kong jewellery company bought this diamond from a Sotheby auction at a jaw-dropping price of 71.2 Million dollars.
16- Villa Leopolda- $506 Million: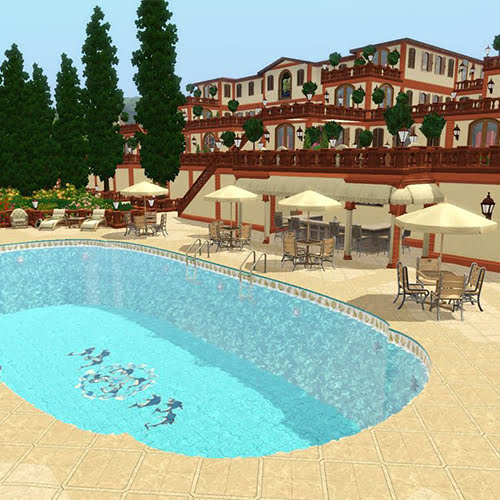 Villa Leopolda is one of the most extravagant villas in the world worth $506 Million. Villa La Leopolda sits on 18 acres of land.
17- L'Homme Au Doigt Sculpture- $141.3 Million: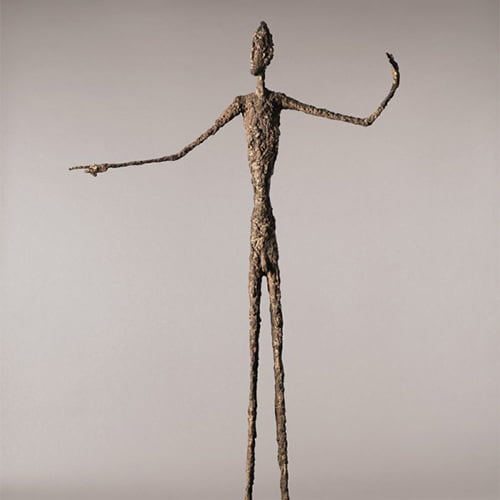 Alberto Giacometti made the most extravagant sculpture, L'Homme au doigt in 1947. The pointing man bronze sculpture is one of the finest art sculptures worth $141.3 Million.
READ MORE – Which Midi Keyboard Is Best For FL Studio?
18- Kohinoor Diamond (Mountain of light)- over $1 Billion: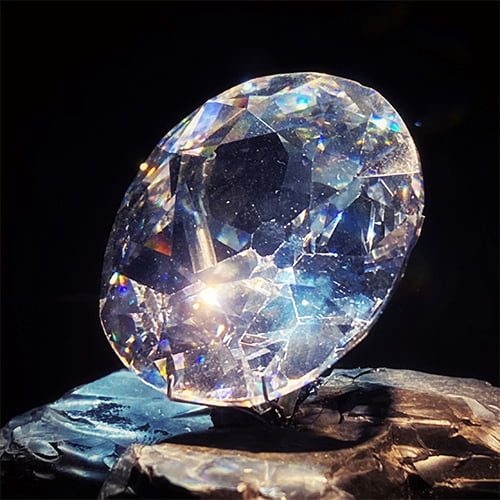 Kohinoor Diamond also called "Mountain of Light", is an oval-shaped ultimate diamond. It is one of the oldest and most expensive diamonds.
19- Neiman Marcus Limited Edition Fighter- $11 Million: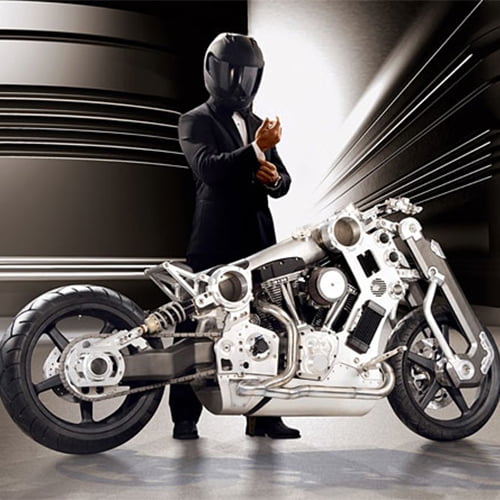 Nieman Marcus Limited Edition Fighter is one of the most expensive motorbikes. The Fabulous streetfighter possesses a commendable speed of 300 km/h which makes it one of the fastest bikes in the world.
20- Oppenheimer Blue Diamond- $50.6 Million: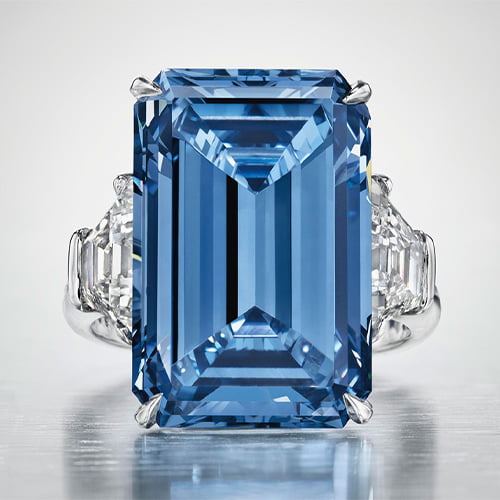 Oppenheimer Blue Diamond is the largest vivid blue rectangular diamond. It is a flawless and charismatic diamond worth $50.6 Million.