The Russian electronic music artist known as GHOSTER has been building his imprint in the industry through his destructive and hard-hitting signature sound. Currently signed to Yellow Claw's label Barong Family, this rising artist made his mark with a series of annihilating releases such as his first track release 'Put it Down' on Barong. With a strong musical background, GHOSTER has had a passion for dance and music since a young age. Starting dancing classes when he was only three years old and eventually starting his DJ career when he was 15, this multi-talented producer has shown that anything is possible with dedication. In 2015, GHOSTER moved from Russia and has been living in China for 5 years. Enjoying every moment of living in China, from the culture and connection to the people, GHOSTER decided in 2019 it was his time to make the GHOSTER project official and follow his dreams to share his music globally.
Read More – Why All Beginner Music Producers are in Love with FL Studio?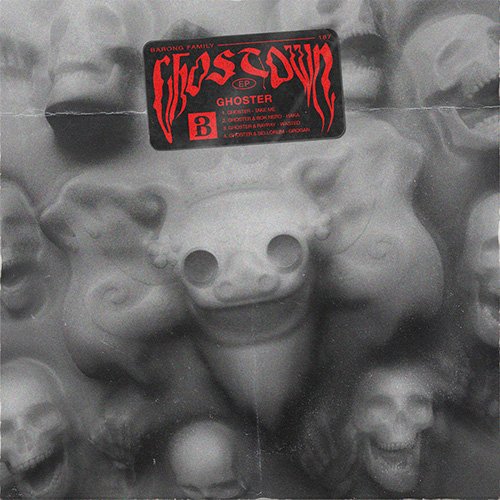 "After years of practicing as a DJ, I understood that if I wanted to grow as a DJ, I should make my own music. At that moment I started researching and looking into the next steps to launch my career. I had many friends who were DJ's, but no one produced music. I did not have any mentors in the music scene, but I independently learned it." – GHOSTER
Read More – 10 Best Quarantine DJ Sets
Following the epic Barong Family Camp, Russian electronic artist GHOSTER has announced his new four-track EP 'GHOSTOWN' out now on Barong Family. The 'GHOSTOWN' EP follows his latest collaboration with Taiwanese producer RayRay on 'Nana Street.'
Read More – IS FL Studio Free ?
The EP opens with his 'Take Me', infused with uplifting percussion and majestic synths, the monstrous basslines take a turn which reflects GHOSTER's ability to release a track filled with emotion and head-banging energy. Following the innovative single, GHOSTER has teamed up with Philadelphia native Bok Nero for 'Haka.' Featuring hard vocals and a contagious fast-tempo melody which only gets filthier over time this one is definitely dance-floor ready. Now for the collaboration fans have been waiting for with Taiwainese artist Ray Ray, it is time to get 'Wasted' as enticing vocals and metal crunching drops lead listeners into these artists' world of dubstep. Ending on the hardest note is a collaboration with Bellorum on 'Grogan.' From an intensified build up containing fast-tempo violins and menacing futuristic instrumentals, it is going to be a bumpy ride as mechanical snares and amplified frequencies take over to craft an annihilating single. Ready or not, it is time to enter the GHOSTOWN this summer.
Read More – Tomorrowland Seems To Be Major Comeback In 2021 – Three Weeks