Hello guys, how have you been? I hope you all are doing great. Today I have come up with another topic named black singers from the 80s. I was longing to write about this. Alright! To begin with, the article comprises the names of 16 such black singers from the 80s who are globally known.
In addition to this, when you open our page there you will find plenty of other articles also where their names are listed. Singers such as Michael Jackson, Diana Ross, Tupac, etc are best known for their singing styles, and versatility, overall they all are a complete package of entertainment for musical freaks.
Furthermore, why do we believe that black singers from the 80s were great? It is because the 80s was certainly the most versatile decade for every single music genre in history.
No one can't deny the fact that the 80s had something for each one of us as musical freaks. At that particular time, the variety of music on the radio was incredible and that is only made possible because of black singers from the 80s.
Moreover, if you ask today's youth which musical they love and appreciate? Most of them will answer that they love the 80s as it was meaningful and soothing to them.
READ MORE – 15 Best Black Male Singers That Everyone loves 
These listed black singers from the 80s can make you dance any moment as the music will make you feel epic. Hence without any further delay, let's go through the list of black singers from the 80.
1- Michael Jackson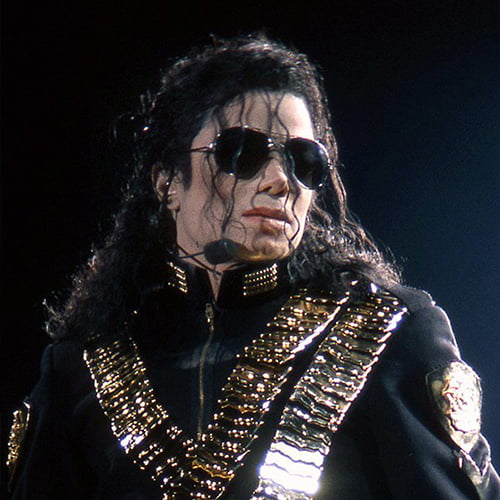 MJ was extremely talented from a very young age. Let me tell you, he started singing when he was only 5. Later, he worked with his brothers in a band where he was a lead singer. 
Furthermore, He knew exactly how one can easily connect with the audience. He had that unique and catchy element in his voice which can make anyone crazy about him and fall in love with his singing. One of the best black singers from the 80s.
Michael knew the tricks for playing with his voice and he always did that with perfection. It is righteous to mention that he had put his heart and soul into music. The list of his best hits includes,
Beat it
Billie jean
Smooth Criminal
Don't stop 'til you get enough
Everyone knows he was a legend. He died from an overdose of sedatives and medicines prescribed. His death literally broke the internet.
2- Diana Ross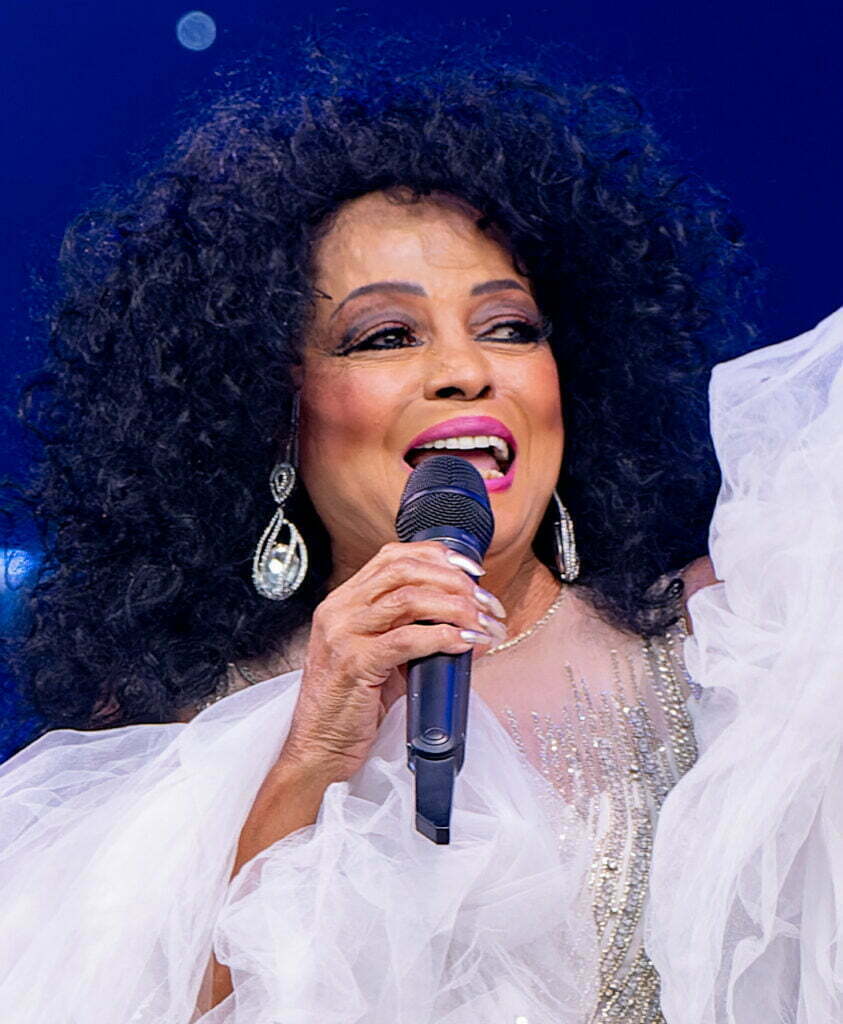 Diana Ross, a singer, and actress who played Dorothy in the 1978 movie version of The Wiz alongside Michael Jackson, Nipsey Russell, and Ted Ross. 
Ross first rose to fame as a founding member and lead singer of the Motown group The Supremes during the 60s. After leaving the group in 1970, Diana began her solo career which has included successful ventures into film and Broadway.
Unfortunately for Ross nearly all movie critics universally agreed that her performance failed to capture the youthful spunk, Strength, and tenderness of Baum's Dorothy.
While working on the movie, Ross also recorded a soundtrack titled Diana Ross Sings Songs From The Wiz, in which she sang 15 songs from the musical all by herself.
As an actress, she won a Golden Globe and earned an Academy Award nomination for Best Actress for her debut starring role in "Lady Sings the Blues." Her numerous honors include Billboard's Female Entertainer of the Century, and the Guinness Book of World Records declared her the most successful female music artist in history.
3- Tupac Shakur
Tupac Amaru Shakur, known professionally as 2Pac and later Makaveli, was an American rapper and actor. 
He is widely considered one of the most influential rappers of all time. Shakur is among the best-selling music artists, having sold more than 75 million records worldwide.
However, Much of Shakur's music has been noted for addressing contemporary social issues that plagued inner cities, and he is considered a symbol of activism against inequality.
The best Hits of the Rapper include,
Hit Me Up
Dear Mama
Changes
California love
All eyes on me 
4- Whitney Houston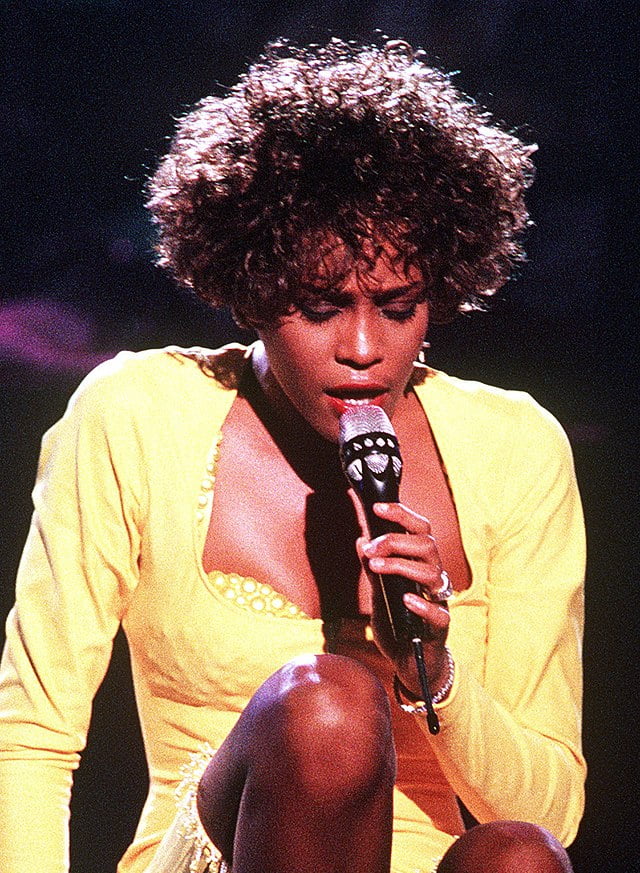 Whitney Houston is the most awarded lady of all time. She has won over 600 awards during her phenomenal career. 
Her list of honors included 30 Billboard Music Awards, 22 American Music Awards,19 NAACP Image Awards, six Grammys, six World Music Awards, an Emmy, the Soul Train Quincy Jones Award for Outstanding Career Achievement, and a BET Lifetime Achievement Award.
She died of accidental drowning in Los Angeles on Feb. 11, 2012. This is absolutely sad.
She sold an incredible 200 million singles and albums. Her signature song, "I Will Always Love You" from "The Bodyguard" soundtrack, was the best-selling single in history by a female artist (20 million copies), and "The Bodyguard" was the most successful soundtrack ever with over 45 million sales worldwide.
She earned an Emmy in 1986 for her unforgettable performance of "I Will Always Love You" at the Grammy Awards. On Jan 27, 1991, Houston gave a landmark televised performance of "The Star-Spangled Banner" at Super Bowl 25 in Tampa, Florida.
READ MORE – 20 Incredible Black Female Stand Up Comedians 
5- Tina Turner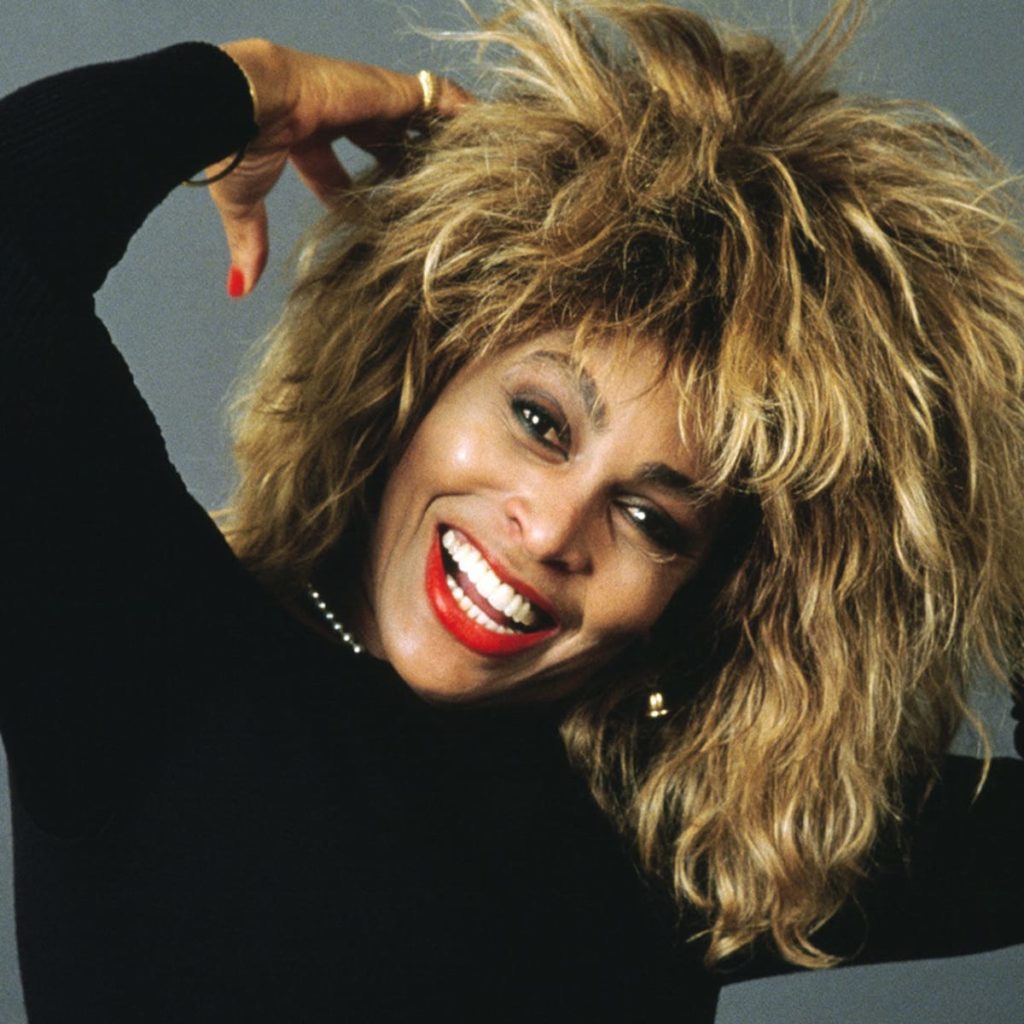 Tina Turner is a member of the Rock & Roll Hall of Fame and has received eight Grammy Awards, including the 1985 Record of the Year for "What's Love Got to Do With It." Known as "The Queen of Rock and Roll," Turner has sold over 200 million albums and singles worldwide.
From beginning her career singing with Ike Turner's Kings of Rhythm to her exceptional solo career, Tina Turner has been one of the most influential and inspiring artists for over 50 years.
6- Stevie Wonder
Stevie Wonder is an American musician and a popular and globally known figure of the 20th century. However, he has been multitalented since his childhood days. 
Believe it or not, when he was 10 years old he learned so many instruments all by himself. Undoubtedly, he is a self-taught artist. The list of his best hits includes
As
fingertips
lately
living for the city
Everything is alright
The reason why people appreciate him, he is a Grammy Award winner and has produced songs for charities to support people suffering from AIDS, Cancer, Disabilities, Hunger, Homelessness, etc. indeed, he is a humanitarian who lived for people.
7- Prince
His full name is Prince Rogers Nelson, Prince was his stage name. He was born in 1958 and died in 2016. 
However, the prince was multitalented. He could handle all the roles of a band. Yes! A singer, guitarist, songwriter, producer, and dancer, these were his skills.
Apart from these skills, he also knew how to be a pro at performing on keyboards, drums, and bass.
The list of his best hits includes,
I wanna be your lover
1999
Little Red Corvette
When Doves cry
Although, in his early music he reflected the contemporary musical impact of disco. His net worth used to be $300 million or more. That's huge!
8- Louis Armstrong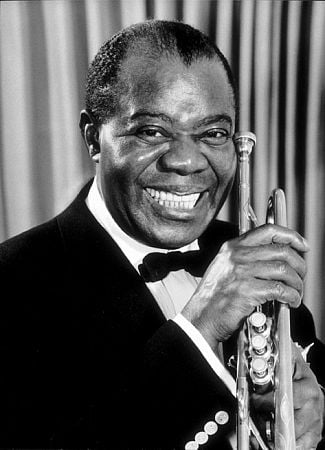 Louis has given numerous hits to the listeners. His music is still being heard on television and radio and in films too. 
However, apart from being a singer he also has contributed to writing two autobiographies, articles for magazines, and a plethora of letters as well.
The list of Louis's best hits includes
What a wonderful world
When it's sleepy time down south
West and blues
Mack the knife
Louis used to be a bandleader and an amazing comedian. He has given his all to jazz music, and hence played a crucial role in jazz history.
He had a net worth of $10 million. Unfortunately, The singer died of a heart attack in New York.
9- Donna Summer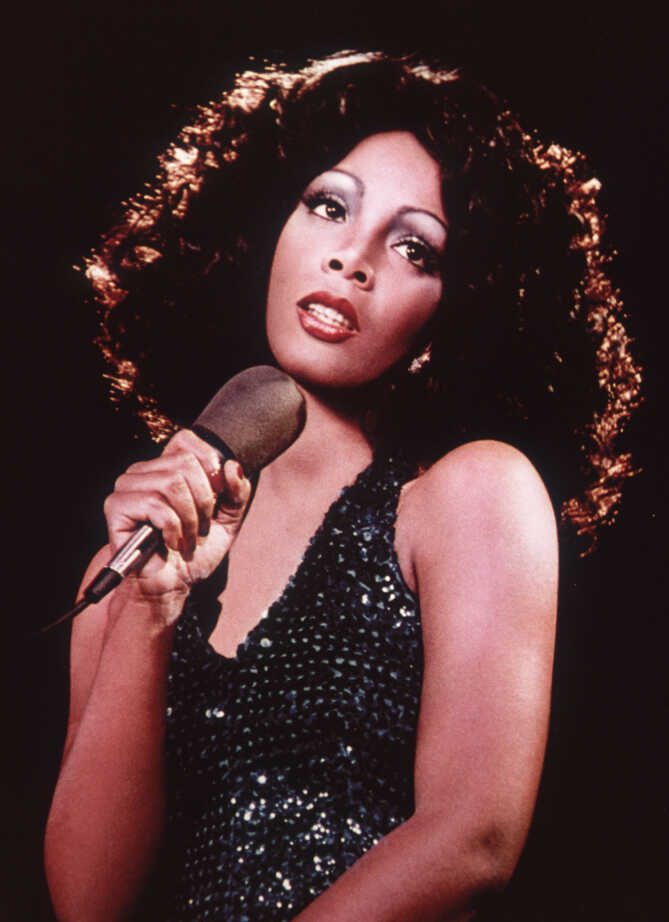 To begin with, Donna Summer was a wonderful American singer who writes phenomenal songs as well, as a well-known painter whose music gained global appreciation throughout the 70s and 80s. In addition, she also gave herself the nickname "QUEEN OF DISCO". She was so young, around 10 when she first began learning music and made it her passion. 
The list of her best songs includes
She works hard for the money
Last chance
Could it be magic
I love you
Love to love you baby
Speaking of her net worth, it was $75 million when she died in 2012. She died due to lung cancer. 
READ MORE – 10 Famous Black British Actors Of All Time
10- Barry White
Barry white, his net worth is $20 million dollars. His full name is Barry Eugene Carter. He is a two-time grammy award winner who is known for his romantic image. The year of the 1970s was blissful for him because he gained huge popularity during that time only. Do you know? He started playing the piano at the age of 11 only. Apart from being a singer, he is a songwriter as well.
The list of best songs includes,
Never, Never Gonna Give Ya Up. …
You See the Trouble With Me. …
I'm Gonna Love You Just a Bit More, Baby. …
Let the Music Play. …
It's Ecstasy When You Lay Down Next to Me.
11- Marvin Gaye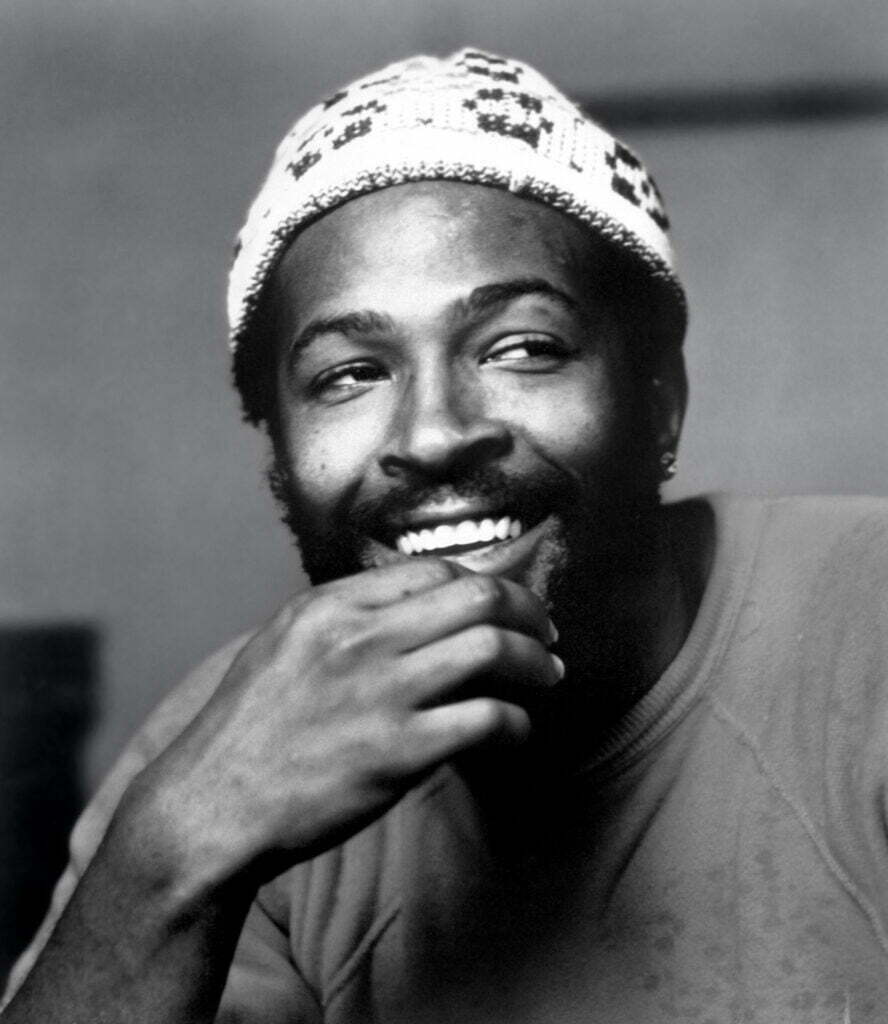 Gaye was a phenomenal singer. He was devoted to music as an artist. The reason why he is so popular worldwide is that the topics which he chose to bring out in public were very sensitive to them. 
Regarding topics such as social and personal concerns, he was sensitive and delivered romantic age music to the listeners. However, Gaye was a legend who maintained his legacy throughout the journey of his life.
He was the voice of those who can't raise their voice to ask for justice. Gaye has given numerous back-to-back big hits. He lived a beautiful life, which he enjoyed thoroughly, also he lived for the benefit of others to help them to live better lives.
Unfortunately, he was shot dead by his father. Some of his several hits include:
I heard it through the grapevine.
Sexual healing
What's going on?
12- Charlie Wilson
Charlie Wilson's net worth was $15 million. He was not just an American R&B singer but also, a songwriter and producer, musician, and record producer with immense talent. Charlie was just a kid when she first developed his keen interest in singing. Tulsa, Oklahoma, was the place where he grew up, and started singing at his local church to boost his confidence. Furthermore, after putting in so much hard work throughout his school years singing, he ended up forming a musical band. He succeeded in gaining popularity.   
13- Ike turner
Ike turner, a popular American musician, songwriter, and producer had a net worth of $500 thousand. However, a list of his popular songs includes, 
Proud Mary
A Fool In Love
You've Got to lose
Such a fool for you
In addition to this, he was also known by other names such as Ike Wister Turner, and lover boy. Furthermore, the musical genres he followed were Rock and roll, blues, R&B, Soul, and Funk Rock. Let me tell you, throughout his career, he won five grammy awards. Unfortunately, his addiction to cocaine led to his career destruction and his personal life as well. 
14- LL Cool J
LL Cool J is two – a time grammy award winner with a net worth of $120 million. Do you know that he has written four books—two on fitness, one children's book, and one memoir? In addition to this, before starting his career in music he worked as a paperboy. Hence, it's all his hard work that made him a self-made artist. 
Cool J's popular songs are listed as
Mama said knock you out
Headsprung
I need to love going back to Cali
Rock the bells
15- Nina Simone
The list of her popular songs includes,
Sinnerman
Feeling good
I put a spell on you
Ain't got no, I got life
The net worth of Nina Simone, a popular singer was $5 million and she died in 2003 because of breast cancer at the age of 70. However, she was not just a singer but also a talented songwriter, arranger, pianist, and civil rights activist as well. In addition to this, She published the autobiography "I Put a Spell on You" in 1992, and she was the subject of the 2015 documentary "What Happened, Miss Simone?". 
Later, she also appeared in a film named "Nina". Furthermore, she was also honored with a grammy lifetime achievement award. 
READ MORE – 15 Best Black Country Singers You Probably Don't Know 
16- Ben E. King
Ben E. King's net worth is $30 million. This American soul singer has huge popularity. However, a list of his popular songs includes, 
Stand by me
Save the last dance for me
Don't play that song
Up on the roof
Furthermore, he was 20 years old when he first joined a band named, "five crowns" and released around 13 songs with the band and they all were hits. In addition to this, he is also one of the respected members of the North Carolina music hall of fame.