Hello music lovers, how are you all doing? Today I am here to discuss fat rappers, yes! The famous fat rappers of all time.
You must be knowing some of them who are extremely popular whilst some are not that much popular, still, they have been great. These fat rappers believed that they have the power to do or create anything and everything in their lives. 
We all should be inspired by all these fat rappers, they never gave up on their life, instead, they made successful careers, made huge fan bases, and became popular. That's how one should live their life.
This article comprises the list of 15 such best fat rappers who are best known for their hit albums. We will discuss a little about each one of the given fat rappers so that you have enough inspiration for the day after reading this article completely. 
READ MORE – 12 Best Outstanding 80s Rappers You Must Know 
So without any further ado, let's dive straight into the list of fat rappers.
Famous Fat rappers:
1- Big Pun 
Big Pun was a legend. He was a wonderful rapper, who had a strong voice. Unfortunately, he died in 2000 because of heart failure. 
Let me tell you, his every album was a hit, and one of his albums even reached the No. 1 position on the hip hop / R$B Charts. 
He even was an icon to his very dear community. Later, he became an extremely popular artist in the world of hip-hop music. 
2- Heavy D
Heavy D's real name was Dwight Arrington Myers. It's very unfortunate that he died, his death left us as fans completely broken and devastated. 
Well, it's true that he is no more, nevertheless, his music lives in our hearts. Do you know? That he has even made several big appearances on the big screen. 
He gave his last performance at the best hip hop awards in Atlanta on October 11, 2011, eventually, it became his last performance in 15 years. 
3- Bone Crusher
Bone Crusher's real name is Wayne Hardnett. He weighed around 360 pounds. However, he tried to lose weight to be in a celebrity fit club. He mentions, music isn't about making money, it's about whoever listens to it, who should enjoy that as well. 
Although he used to be a chef, he mentioned that he can't wait to start cooking healthy cuisines again.
He is a pretty generous person. At the beginning of his musical profession, he was into Atlanta rap music, which he now calls garbage. He says artists from Atlanta lack respect for music, so he urges them to learn the criteria of record-making. 
4- Raekwon
Raekwon aka Shallah Raekwon. People added chef to his name so he became Raekwon the chef. 
The list of his popular albums comprises,
Only built 4 Cuban Linx
The wild
Shaolin vs. Wu-Tang
Immobility
His rapping style is what makes him stand out among the crowd. He is one of the 9 Wu-Tang Clan members. Raekwon is quite assertive in his music and amazingly focused on his life goals as well. 
READ MORE – 20 Best Rappers From Atlanta You Must Know 
5- Scarface
Bradley Terrence Jordan (born November 9, 1970), better known by his stage name Scarface, is an American rapper and record producer best known as a member of the Geto Boys, a hip-hop group from Houston, Texas.
However, He grew up in Houston and is originally from the city's South Acres (Crestmont Park) neighborhood. In 2012, The Source ranked him #16 on their list of the Top 50 Lyricists of All Time, while About.com ranked him #6 on its list of the 50 Greatest MCs of Our Time. 
The best Hits of the Rapper include, 
Mind playing tricks on me
Smile
Damn it feels good to be a gangsta
I have seen a man die
Guess who's back
6- Biz Markie
Biz Markie's actual name is Marcel Theo Hall, he is an American rapper, singer, songwriter, DJ, record producer, and whatnot! Absolutely someone who is blessed with immense talents.
The list of his best music albums includes,
Goin' off
I need a haircut
The biz never sleeps
Just a friend EP
Friends EP
However, unfortunately, he died in July  2021. We as music freaks remember him for his wonderful humorous singles. 
7- Rick Ross
The list of his best music hits includes,
Money in the grave
Purple Lamborghini
Aston Martin Music
Hustlin'
Rick Ross's real name is William Leonard Roberts II. He used to be an athlete, and now he is known for his rapping styles, and record executive. When he started his musical career he happened to be a lead member of the hip-hop group Triple C's. Sooner he became popular, and all this resulted in making him the best fat rapper of all time. 
8- Fat Joe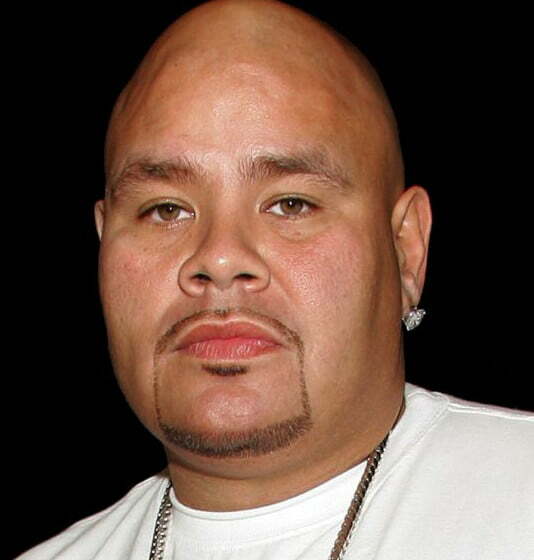 Fat Joe is an American rapper, who I personally find charming enough. His real name is Joseph Antonio Cartagena. The list of his wonderful musical hits includes, 
Lean back
What's Luv?
Another round
Sunshine
He also has appeared in several movies and shows such as scary movie 3, the fat joe show, night school, and a lot more. 
Apart from this, he is very successful in his career and doing great as a rapper too. 
READ MORE – 12 Best West Coast Rappers Of All Time 
9- Notorious B.I.G
Christopher George Latore Wallace, better known by his stage name The Notorious B.I.G., Biggie Smalls, or simply Biggie.
Furthermore, He was an American rapper and songwriter. He is Rooted in the New York rap scene and gangsta rap traditions.
However, He is widely considered one of the greatest rappers of all time.
Moreover, Wallace became known for his distinctive laid-back lyrical delivery, offsetting the lyrics' often grim content.
The best Hits of the Rapper include, 
Hypnotize
Juicy
Notorious Thugs
Dead wrong
Suicidal thoughts
His music was often semi-autobiographical, telling of hardship and criminality, but also debauchery and celebration.
10- E-40
Why is his stage name E-40? It's because of his love for the 40s, it's the nickname for malt liquor. Intriguing? His real name is Earl Tyrone Stevens Sr. In addition to this, he is someone who is known for his hardcore rapping and singing styles. His net worth is around $12 million. 
11- Chubb Rock
The list of his albums includes,
The one
I gotta get mine Yo
The mind
Bridging the gap
Chubb Rock is a New York-based rapper who has given many successful music albums that became global hits. Moving on, he also became a member of the 1995 incarnation of the Crooklyn dodgers.  
And the list of his popular songs includes,
Treat 'em Right
DJ Innovator
12- DJ Khaled
DJ Khaled is a man with multiple talents, someone who is a fount of knowledge, and knows where he has to implement that knowledge and make the most use of it. 
Khaled came to America with only $20 in hand, therefore it's all his hard work that is paying him off.
Most of you know him as a world-renowned DJ, nevertheless, he is a music producer as well. In addition to this, he is a record-level executive, entrepreneur, and author. 
13- Missy Elliot
The list of hit albums includes,
Supa Dupa fly
Under construction
Da real world
This is not a test
Till yet she has 6 platinum albums. Her actual name is Melissa Annette Elliot. Apart from being an American rapper, she is a music producer as well. 
Missy Elliot is extremely passionate about her priorities in life which are singing, writing, rapping, and music production. 
14- Prince Markie Dee
Prince Markie Dee was an American rapper, whose actual name is Mark Anthony Miracles. Unfortunately, He died on 18 Feb 2021. 
The list of his best albums includes,
Free
The fat boys are back
Love Daddy
Fat boys
Now, have you noticed, he has related each and every album of his career with the obesity that he cherished always? 
He is the true paragon of how one can turn their weaknesses into their strengths and not let the world laugh at them. 
READ MORE – 12 Famous Rappers From Texas Of All Time 
15- Twista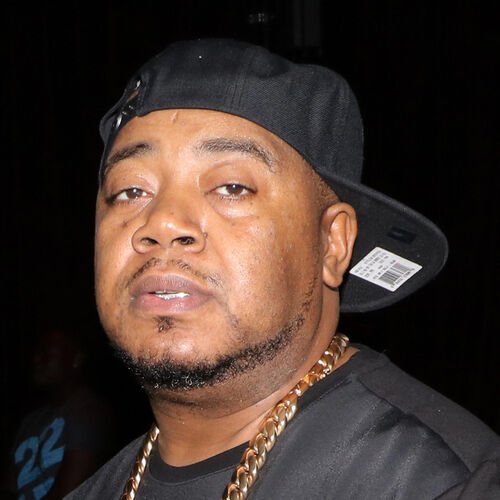 I absolutely find him to be one of the best rappers of all time. Twista is passionate, energetic, and talks sensibly. Why am I saying this? Because he is globally known for delivering remarkable lyrics which expressed his chopper style of rapping. 
Hope you guys enjoyed our picks.