Redheaded actresses have apprehended the attention of audiences with their talent and splendid hair color. They stand out with their unique features and acting skills and won various awards and honors.
From classic actresses like Maureen O'Hara to modern actresses like Emma Stone and Bella Thorne, these actresses hogged the limelight with their amazing skills.
Some actresses have natural red hair while some have colored them to enhance their looks. In today's post, we will explore some of the most beautiful redheaded actresses who have made a lasting impact on the world of cinema. Here we have compiled a list of the 12 Most Beautiful Redheaded actresses.
READ MORE- 15 Most Influential Famous Italian Actresses Ever
1- Christina Hendricks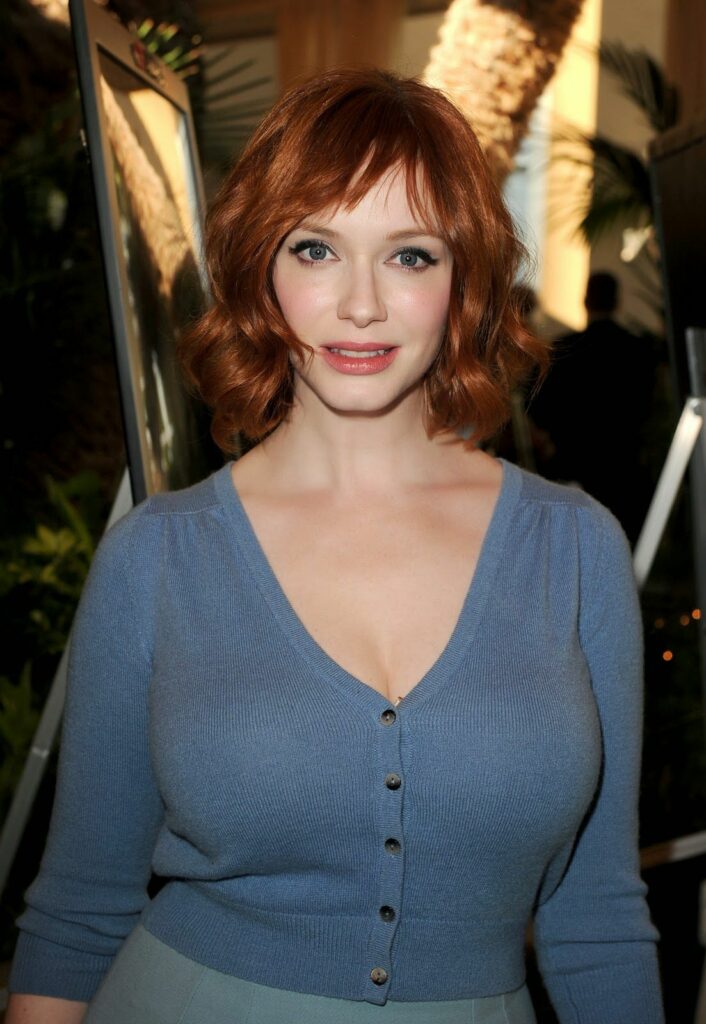 Christina Hendricks is a famous actress who started her career as a model. She participated in the Seventeen magazine modeling contest. She appeared in Everclear's music video One Hit Wonder. 
Hendricks appeared in various television series, movies, and on stage. Her best works include Mad Men, South of Pico, Ginger, and Rosa, Lost River, etc. She won various awards such as Screen Actors Guild Awards, Critics Choice Television Awards, Golden Nymph Awards, and others.
2- Amy Adams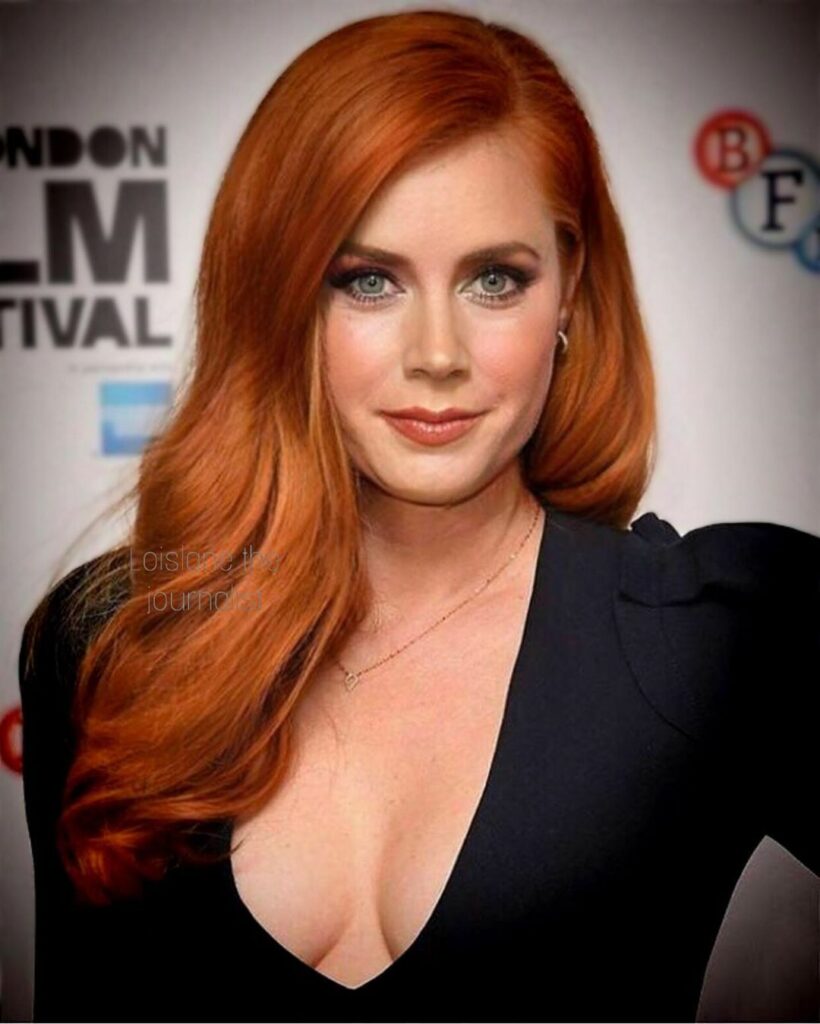 Amy Adams is one of the highest-paid actresses. The actress has a beautiful figure, and fair complexion, she looks damn hot. She started her career as a dancer in dinner theatre. Her breakthrough came with the comedy-drama film Junebug.
In 2008, People magazine ranked her among the list of 100 Most Beautiful People in the World. Her movies including American Hustle, Arrival, The Fighter, Her, and Vice were Oscar-nominated in the year 2019.
3- Emma Stone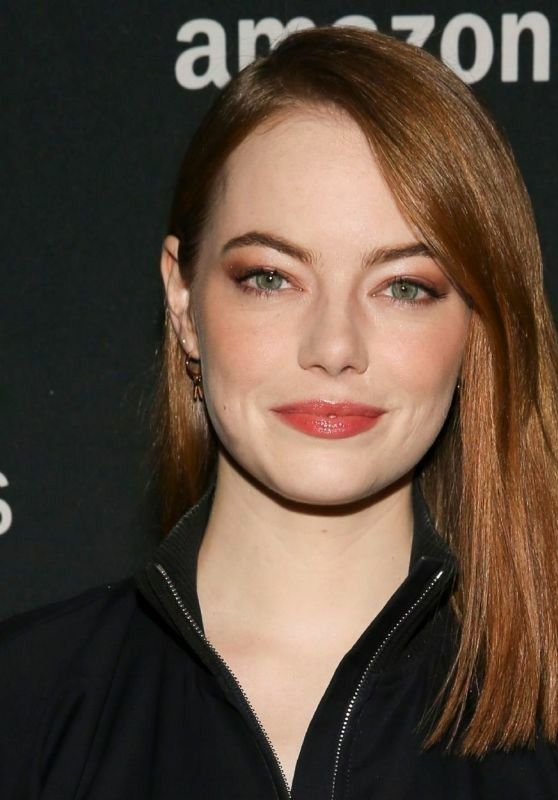 The La La Land famed actress Emma Stone is one of the most famous redheaded actresses. She began her career when she was just eleven appearing in the play The Wind in the Willows.
Stone raised to international prominence with her role as Gwen Stacy in The Amazing Spiderman. She won several prestigious awards like the Golden Globe Award, Academy Award, National Board of Review Award, and many others.
READ MORE- 25 Famous 90s Actresses Of All Time
4- Debra Messing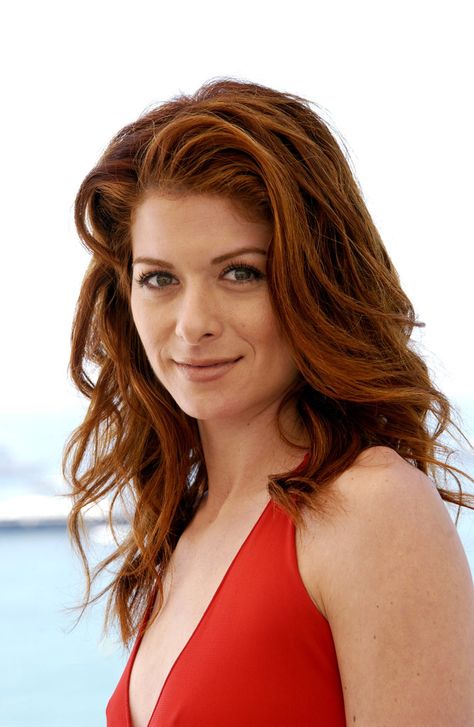 Debra Messing is an influential actress who graduated from the renowned Tisch School of the Arts(New York). She debuted with the drama series "NYPD Blue". Her first film appearance was "A Walk in the Clouds".
Debra gained popularity with her role as Grace Adler in the series "Will & Grace". She gets several awards and nominations for her work in the series. The Starter Wife, Smash, The Mysteries of Laura, Ned & Stacey are some of her commendable works.
5- Karen Gillan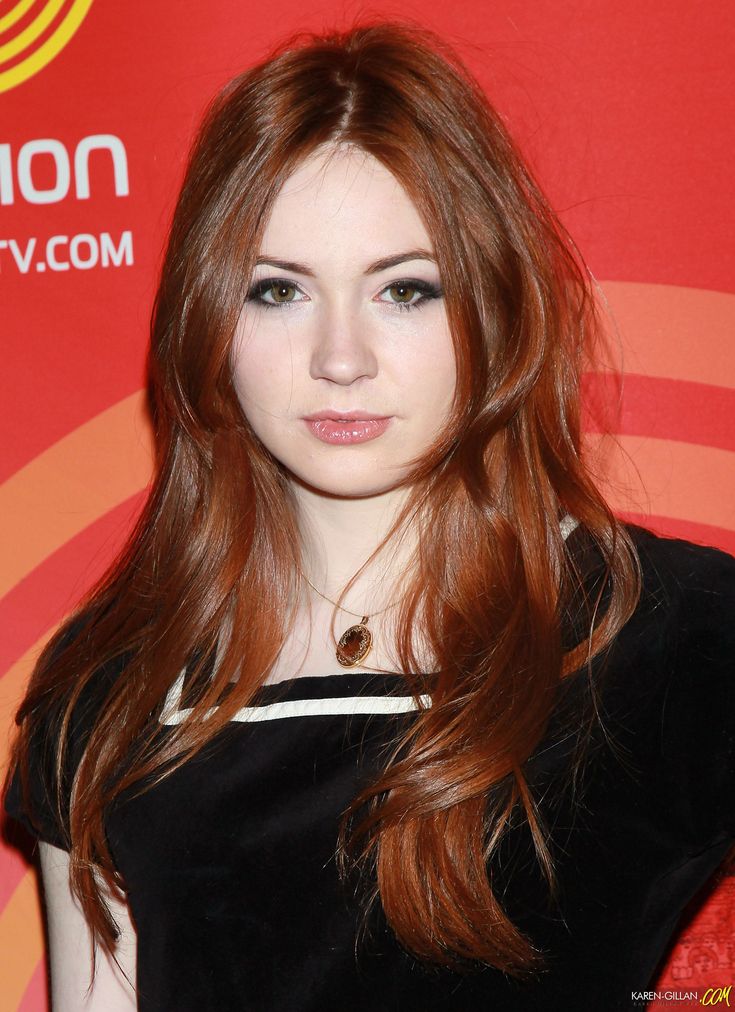 Karen Gillan is an actress, director, and writer as well. She is best known for her role as Nebula in the Marvel Cinematic Universe and as Amy Pond in the series Doctor Who.
Besides, she has also written and directed movies such as The Party's Just Beginning. Gillan has been active in charity works like Fashion Targets Breast Cancer. She married comedian Nick Kocher in 2022. 
6- Julianne Moore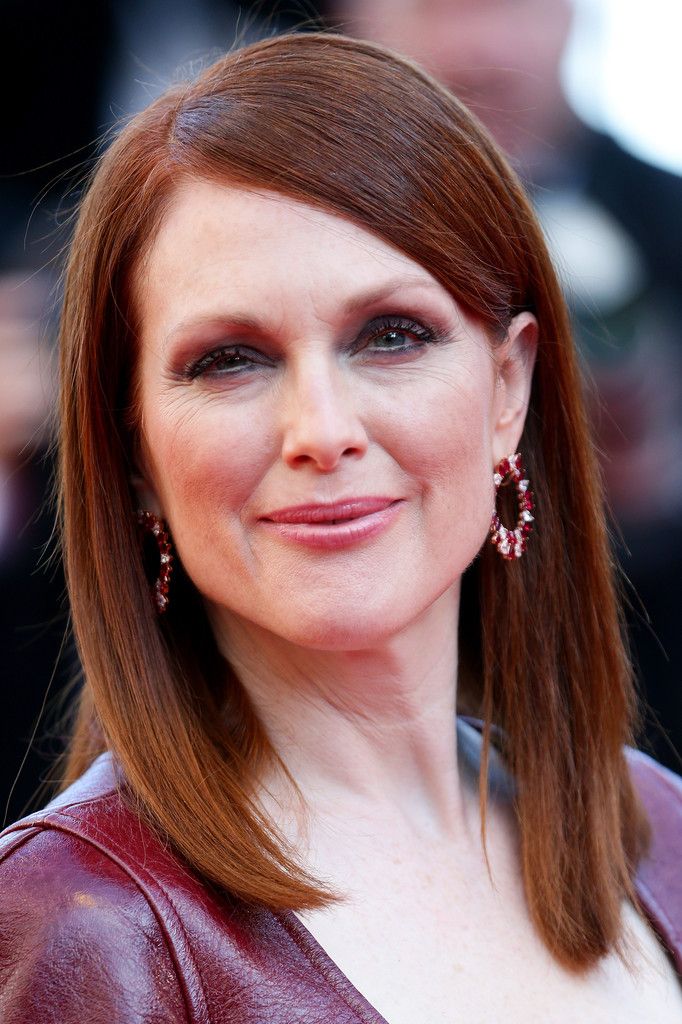 Julianne Moore is one of the most influential actresses of her generation. She is best known for her versatility, as she performed across a variety of genres. In 1990, she made her debut with the film Tales from the Darkside: The Movie.
Moreover, Moore established herself as a leading actress with her performances in the films Short Cuts, Nine Months, The Lost World: Jurassic Park, and Boogie Nights.
7- Alicia Witt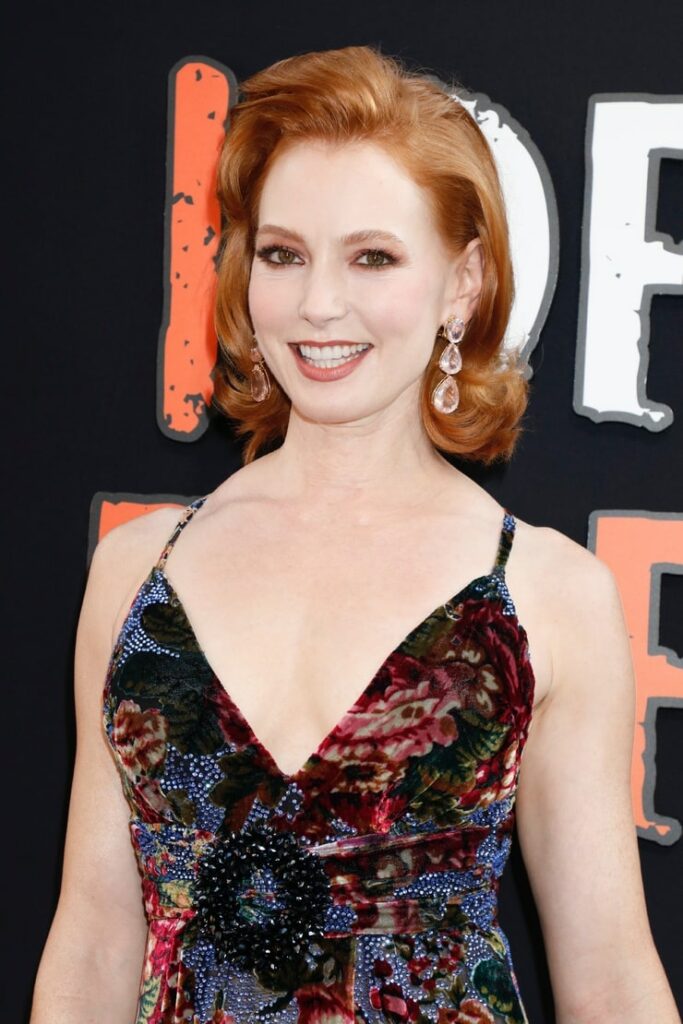 Alicia Witt is a famous actress and singer. She began her acting career as a child artist appearing in the science fiction film Dune. Later, she appeared in various television series including Twin Peaks, Cybill, Nashville, etc.
Witt also appeared in eight Hallmark Christmas movies. She won Sundance Film Festival and Gijon International Film Festival for her film "Fun". She also received the Comedy Festival Award for her role in Playing Mona Lisa.
8- Ellie Bamber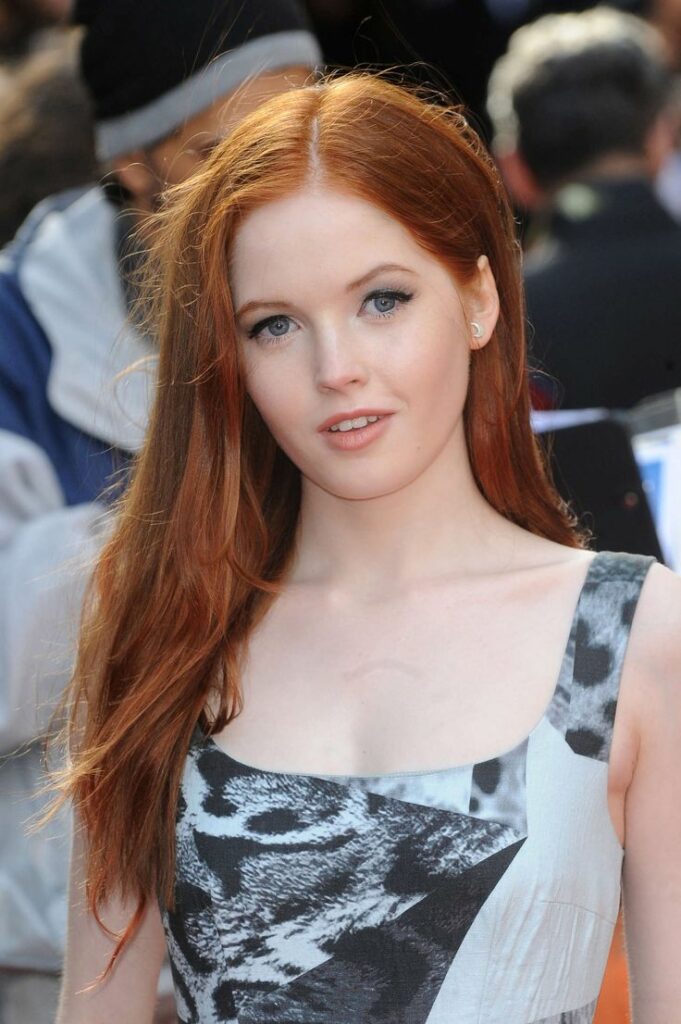 Ellie Bamber was born Eleanor Elizabeth Bamber in Surrey, England. She began her career at the age of twelve appearing in theatre productions. She made her big screen debut with the film Falling in 2014.
Bamber appeared as Lydia Bennet in Pride and Prejudice and Zombies in the same year. She also appeared in the psychological thriller movie Nocturnal Animals. She is known for her red hair but she has natural blonde hair.
READ MORE- 20 Best Glamorous Hollywood Actresses That Will Steal Your Heart
9- Madelaine Petsch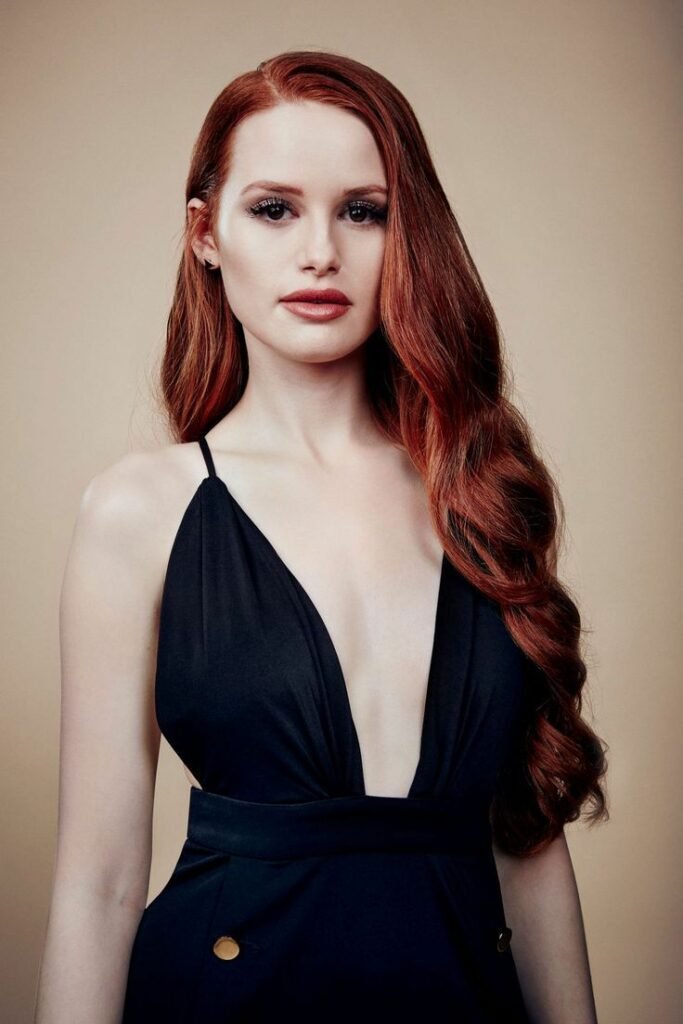 Madelaine Petsch is one of the redheaded actresses. She was born in Port Orchard, Washington. She started learning dance and acting skills in childhood. Petsch rose to prominence with her role as Cheryl Blossom in the series Riverdale.
Afterward, she won the MTV Movie & TV Award, and two Teen Choice Awards for her performance in the series Riverdale. She then appeared in the direct-to-video film "F the Prom" in which she played the role of Marrisa. 
10- Lindsay Lohan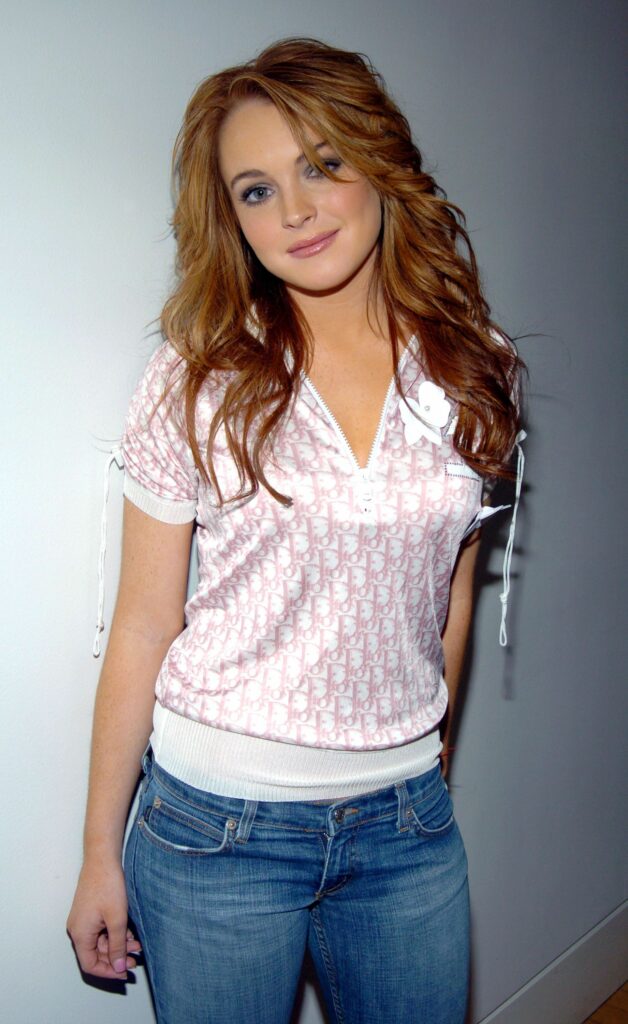 Lindsay Lohan is a famous actress who was born to Dina and Michael Lohan in New York City. She signed with Ford models when was just three years old. She appeared in more than sixty commercials for brands such as Wendy's, Pizza Hut, etc.
Lohan hogged the limelight with the portrayal of twins in the film The Parent Trap. Some of her notable works include Get a Clue, Freaky Friday, Mean Girls, etc. Apart from it, she also released her studio albums including platinum-certified "Speak" and gold-certified "A Little More Personal".
11- Jessica Chastain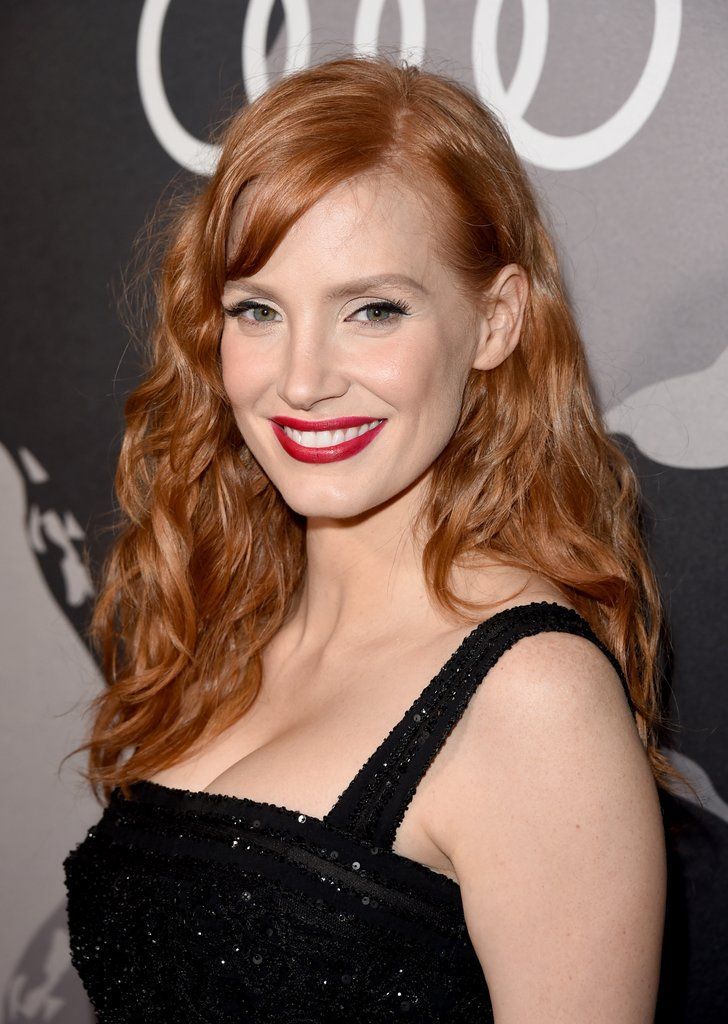 Jessica Chastain is popular for portraying roles in feminist-themed movies. She was interested in acting since childhood. She made her debut on stage with Shakespeare's Romeo and Juliet where she played the role of Juliet.
Furthermore, Chastain has appeared in several hit movies such as Take Shelter, The Tree of Life, The Help, Zero Dark Thirty, Interstellar, and others. She won an Academy Award, A Golden Globe Award along with several award nominations.  
12- Bella Thorne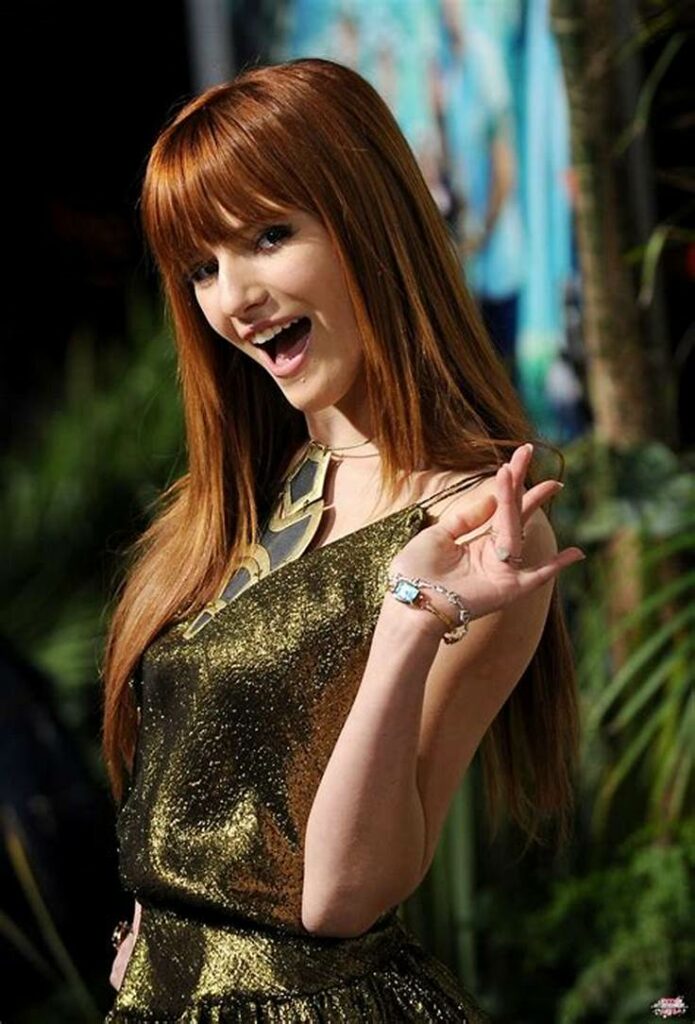 Bella Thorne is a renowned actress known for her television appearances. She was born Anabelle Avery Thorne in Florida, U.S. Her first film was Stuck on You, but it was an uncredited role. She gained popularity with her role as Margaux Darling in the series Dirty Sexy Money.
Besides, she is best known for playing CeCe Jones in the Disney series Shake It Up. She has also been involved in various charitable activities.