We extend a warm welcome to our readers on our page! Guys, today I will be discussing a very intriguing topic named Roblox Characters. Before digging into Roblox Characters, let's first look at what is Roblox.
To begin with, Roblox is an online platform and game creation system that allows users to create and play a wide variety of games and experiences. It was created by David Baszucki and Erik Cassel in 2004 and officially launched in 2006. Roblox provides a virtual sandbox where players can use a programming language called Lua to create their own games, virtual worlds, and interactive experiences.
Furthermore, Users can access Roblox on various platforms, including Windows, macOS, iOS, Android, and Xbox One. The platform features a vast library of user-generated content, offering various game genres, such as role-playing games, simulations, racing games, obstacle courses, and much more. VIsit the official website by clicking here.
READ MORE – 20 Best Troll Characters You Must Know
Moving on, Roblox also includes social features, allowing players to connect with friends, join groups, chat with other users, and participate in virtual events. The platform encourages collaboration and creativity, enabling users to team up and work together to build and develop games.
In addition to this, Roblox can be earned or purchased and used to buy in-game items, accessories, clothing, and game passes created by developers.
Overall, Roblox has gained immense popularity and has a large and active user base, with millions of players worldwide. It offers a dynamic and interactive gaming experience, empowering users to express their creativity, socialize, and explore a multitude of user-generated games and virtual worlds.
Roblox has gained widespread popularity for several reasons:
User-generated content:
Social interaction:
Accessibility and cross-platform availability:
Hence, without any further delay, let's dive straight into the list of Roblox characters.
1. Squad Ghouls: Drop Dead Tedd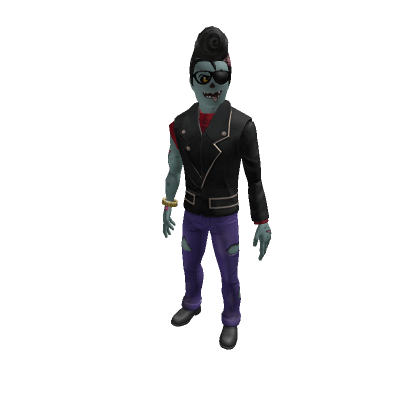 Could you see how handsome he looks? He is one of the best free Roblox characters to date. He looks similar to a zombie. Absolutely stunning and unique character.
2. Mr. Toile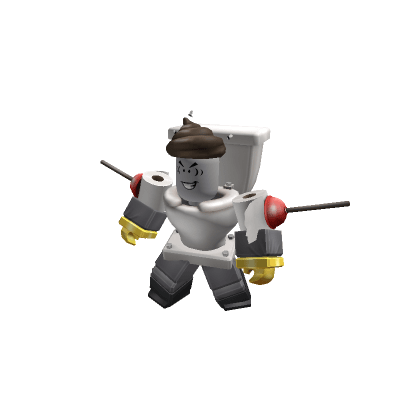 You will find this character both as funny and ugly at the same time. The name of this character is exactly as same as his personality. To be more precise the character is basically a toilet seat. His shoulders are decorated with toilet paper. You can also find a water tank and a plunger as accessories. The most hilarious part is the head which has a poop. The face can make anyone laugh.
3. Gang O' Fries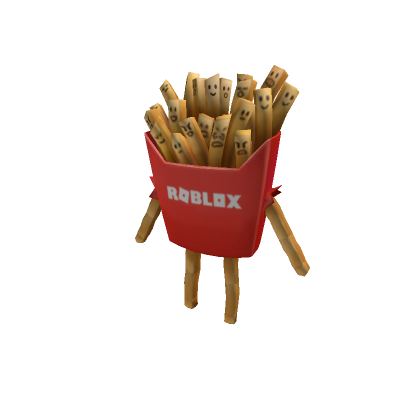 Now look at this box of fries, isn't it cool enough? You might be surprised to know, this Roblox character won the 3rd Avatar Contest. This character's each part is made of fries. You can find plenty of facial expressions made on each fries, some reflect joy whilst some show anger. 
READ MORE – Best 15 Famous Haikyuu Anime Characters Of All Time 
4. Werner Weenie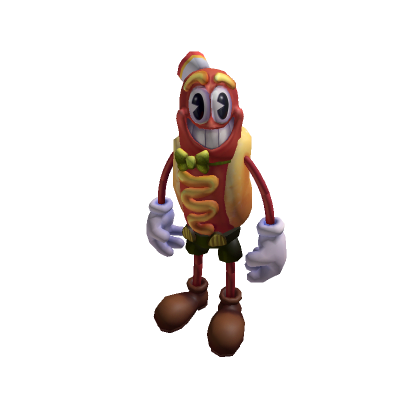 This character is not a theme, well it's food. It appears more like the funniest hotdog Roblox Characters. It is like the same character given above, the gang o' fries. Indeed, these are the cutest characters. Werner Weenie has magnificent eyes. Apart from this, he also has a wide smile. No doubt that he is one of the funniest Roblox characters. 
5. Horse Face & Fallon
You must have seen people riding a horse, nevertheless, here the situation is reversed. Here you will find the horse riding the jockey. In addition to this, they both seem to enjoy each other's company a lot. However, it is going to cost you 400 Robux. In case you want to have extra fun, you need to check out other Roblox face codes. 
6. Cindy & Lindsey
Both of these characters come with a combo deal of cute female Roblox Characters. You will find Cindy as a little mean girl, however, the other character, Lindsey is a helpful mom of Roblox. Although, these are free Roblox Characters.
7. Summer
Well, women find this character most suitable for them. It's free and the cutest Roblox character. She has a wonderful face and a stunning Roblox outfit. 
8. Star-Mist Fairy
Do you find anything more cuter than fairies? I guess, not! Just look at her wings and charming face, the character will only cost you 250 Robux. This character is very much popular among kids. Do try her out. 
READ MORE – Top 30 He Man Characters That Will Bring Back Your Old Memories 
9. Lil Nas X
Lil Nas X Roblox's character is liked by those who are fond of old town road. His costume has various shades of pink. In addition to this, he wears yellow gloves which adds charms to his overall look. He has a price tag of 500 Roblux.
10. Lucky Gatito
This is a cute and adorable piggy Roblox character. The ironic part is, the creator has tried their best to make this kitty look dangerous. Still, the kitty turned out to be most adorable. Users find her outfit superbly coolest. 
11. The High Seas: Beatrix The Pirate Queen
This Roblox Character is a pirate queen. She sails far ahead, beyond the user's expectation. Her overall personality is very charming and she possesses all the qualities of a queen to sail the high seas. Furthermore, knows how to look absolutely stunning whilst doing all this.
12. Tenko The Nine-Tailed Fox
Isn't it the cutest name of a Roblox character? He has 9 tails and looks adorable fox character. The efforts that the creator has made in creating this character are bound to draw applause. The most outstanding thing about his appearance is the dress and the Japanese-style sandals.
13. KSI
This boy named KSI has iconic hair. He is a music star and a phenomenal entrepreneur. 
READ MORE – 15 Best Fairy Tail Characters That Will Adore You 
14. The Crook
Don't you find his suit superbly cool? The silver linings on his suit make him look even more cooler. He is totally different than his name. His hat looks even more stunning on him as well. However, this character will cost you 1000 Robux.
15. Korblox Deatheater
This character might look a little dangerous, nevertheless, he is quite intriguing as well. His head is extremely strong. Also, he is the deadliest and the coolest of all Roblox Characters. This Roblox character will cost you a 17k Roblox tag.
We hope you enjoyed your precious time here!