Are you a He Man lover? Do You want to know the most popular character of the He-Man and the Masters of the Universe? Here we go. We are presenting a list of the 30 Best He-Man characters. The media franchise Masters of the Universe is famous for its comics, animated series, and films.
He Man is one of the most popular shows from the late eighties and early nineties. Numerous characters have become extremely popular from adorable Prince Adam to evil Skeletor to powerful Beast Man. Let's consider the Astonishing He-Man characters presented in the list.
READ MORE- 15 Best 90s Cartoon Characters Remind Your Childhood
1- He-Man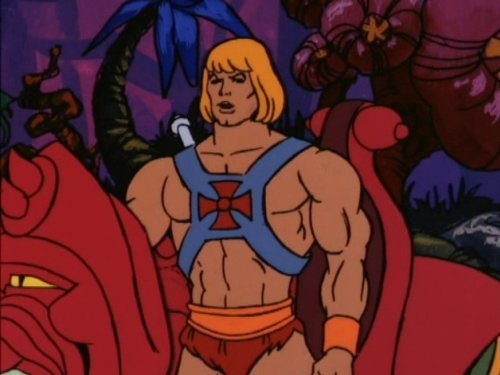 He-Man is the main protagonist of the Masters of the Universe franchise. He is one of the most popular He Man characters. The character is the alternate self of Prince Adam. He possesses supernatural powers and defends the Kingdom of Eternia.
2- Cringer/Battle-Cat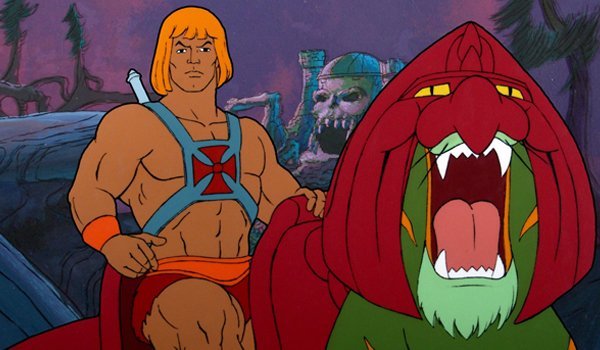 Do you remember Adam's pet? Cringer is the pet tiger of Prince Adam. He transforms into Battle Cat to assist He-Man in battles. Battle Cat is capable of facing challenges with his powers. Though Cringer is a loyal cowardly pet, he becomes fearless and robust as Battle Cat.
3- Prince Adam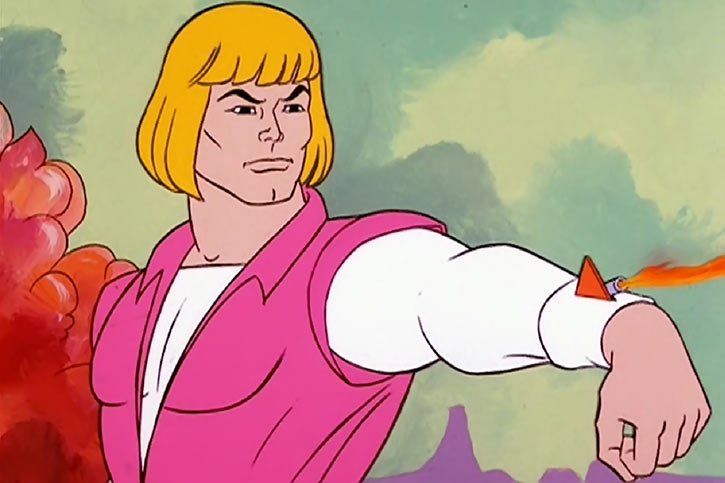 Prince Adam is a mighty Prince of Eternia. His blonde hair, fair complexion, and muscular physique make him charming. He always wants to handle matters without any war. However, when he transforms into He-man, he has all the mighty powers to defend Eternia.
READ MORE- 15 Best Toy Story Characters Of All Time
4- Skeletor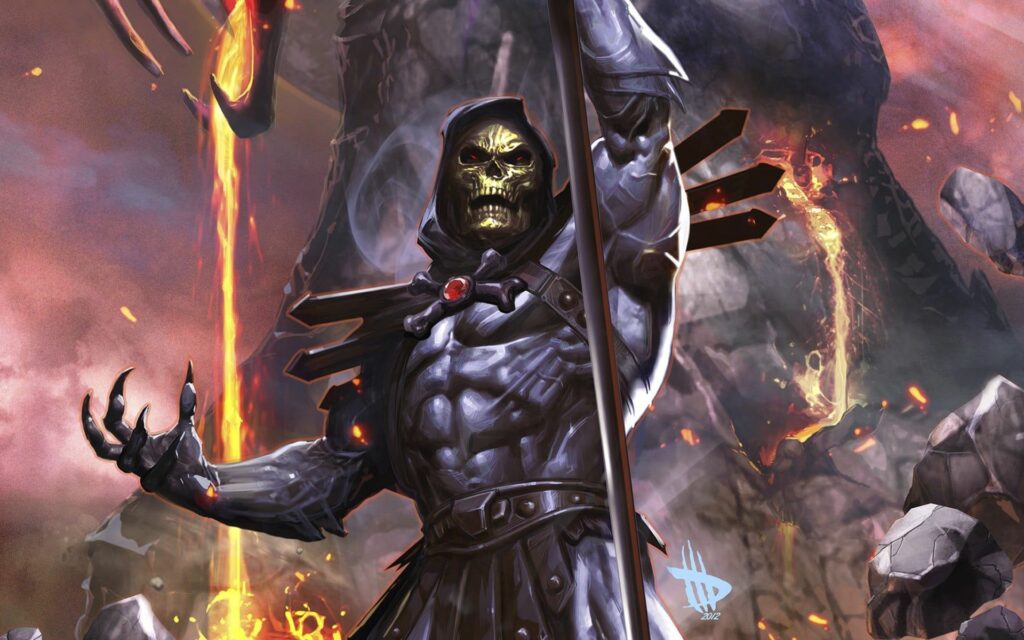 Let's consider the main protagonist of the Masters of the Universe, i.e. Skeletor. He is one of the powerful He-Man characters. He can go to any extent to achieve his goal. He-Man wants to save the Kingdom, and Skeletor intends to become the Master of the Universe. They are always at daggers drawn.
5- Man-At-Arms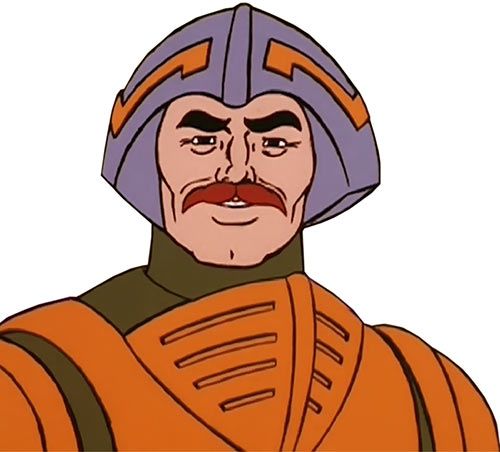 Man-At-Arms is a fantastic character in Masters of the Universe. His original name is Duncan. He invents gadgets and weapons in his workshop in the royal palace. Duncan has an adopted daughter Teela. He is like a father to Prince Adam. Man-At-Arms also knows about He-Man's true identity.
6- Scare Glow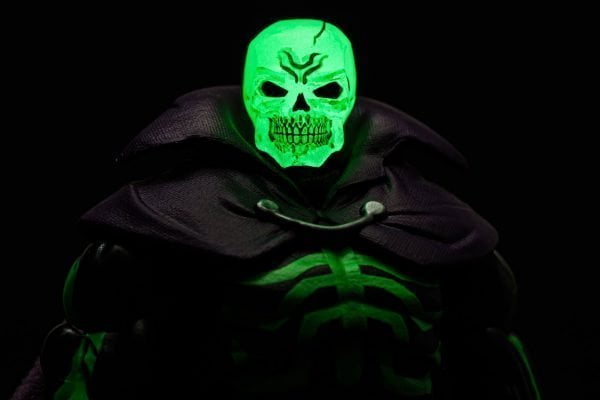 Scare Glow is a scary character in the series. He has an eerie glow that scares people a lot. Scare Glow is from Subternia, aka Hell. It was Skeletor who brought him nearby Eternia. It was because he wanted warriors who could aid him in defeating He-Man.
7- Teela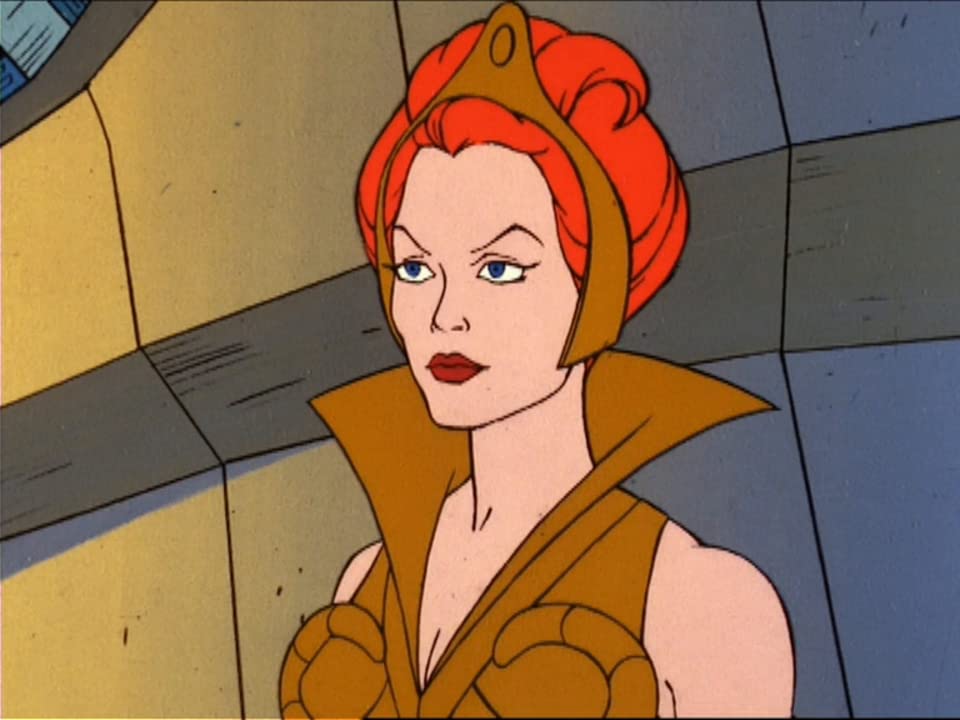 Teela is one of the main characters of the He-Man series. She is the Captain of the Royal Guard of Eternia. She is a faithful friend of He-Man. However, she has no idea about his real identity. Teela is the daughter of the Sorceress of Eternia, but to save her from danger, Duncan adopts her.
READ MORE- 40 Funny Cartoon Characters || Funniest Animated Personality
8- Orko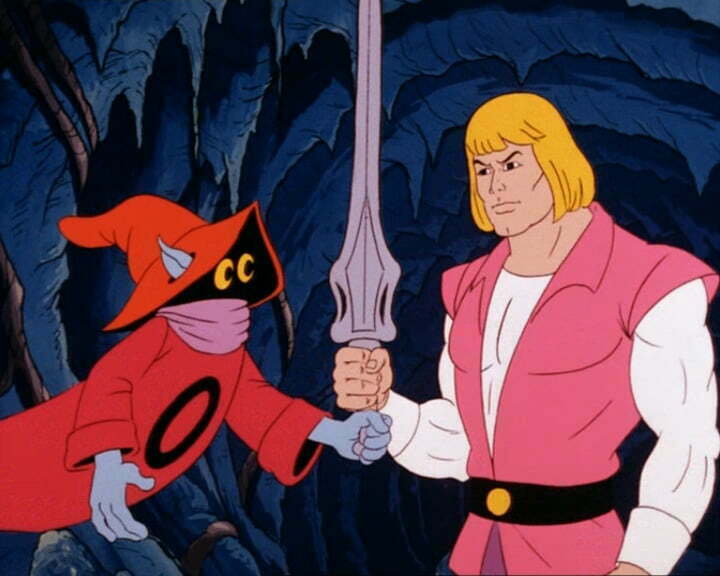 Oracle Orko is another popular character from Masters of the Universe. It appeared first in He-Man and the Master of the Universe(1980). Initially, his name was Gorpo, but later it changed. He belongs to Trolla, a world from a different dimension. He wears a red hat and red dress and hides his face as trolls do.
9- The Sorceress/Teela Na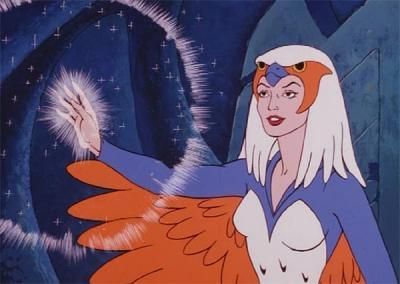 The Sorceress, or Teela Na, is the warrior who guards the Castle Grayskull. She has to watch over the secrets included there. She is the one who gave the Sword of Power to He-Man and the Sword of Protection to She-Ra. The Sorceress is the mother of Teela. She gave Teela to Man-At-Arms to keep her safe.
10- Beast Man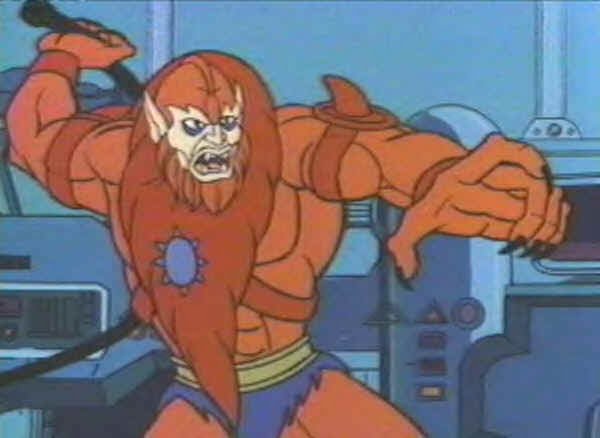 Beast Man is the right hand of the villainous Skeletor. He has immense strength and the ability to control animals. His physique looks scary and is covered with red fur. However, Beast Man is a feebleminded being who sometimes spoils team plans.
11- Evil-Lyn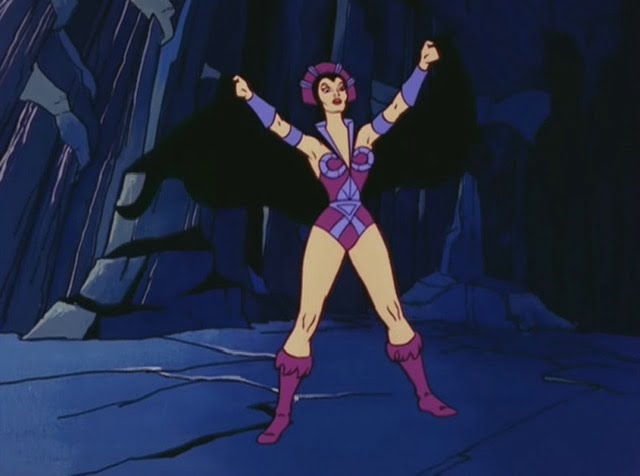 Here is another protagonist of the series, Evil-Lyn. Evil-Lyn is a witch who can do magic with or without a magic wand. She helps the evil Skeletor with his magical powers. She is the only sorceress on Skeletor's team and the only one to tell him when made any mistake.
READ MORE- 15 Looney Tunes Cartoon Characters Of All Time
12- Buzz-Off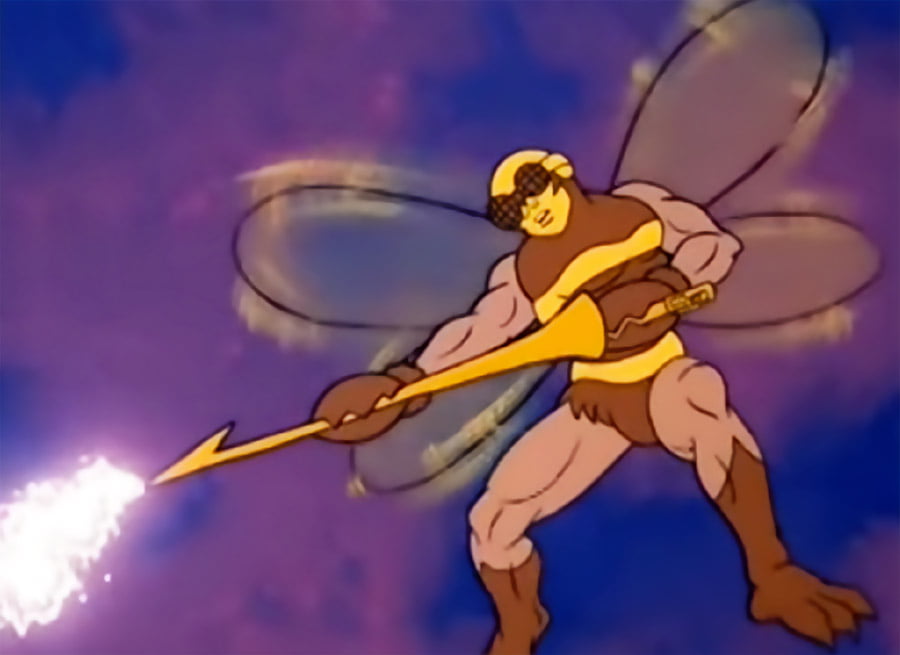 Buzz-off is a humanoid bee who resides in the Mystic Mountains. He becomes an ally with He-Man when Skeletor attempts an attack. Moreover, he became a spy on the He-Man team. In the battles with Skeletor, he proved a crucial flying asset.
13- Mer-Man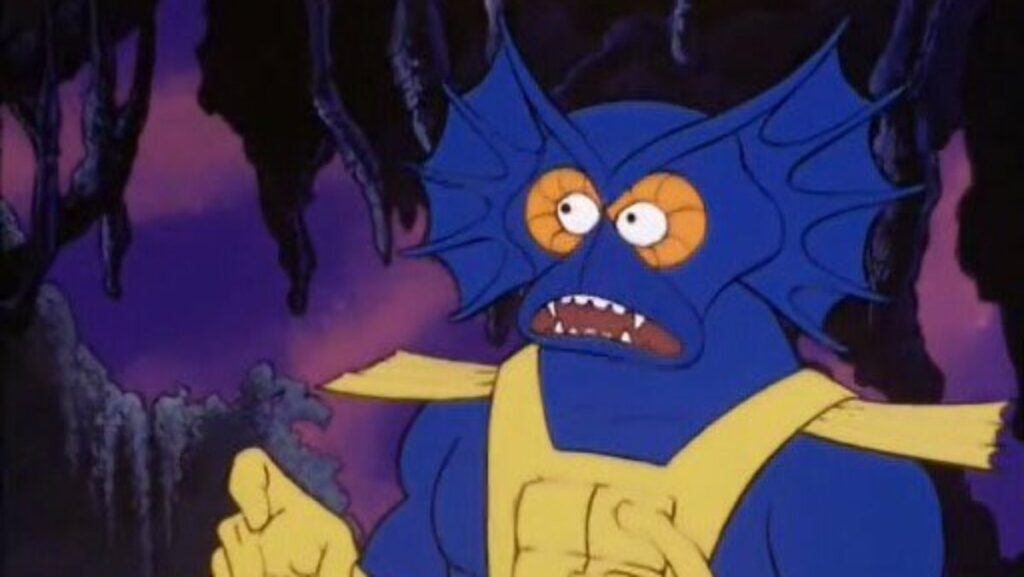 Mer-Man is one of the most potent henchmen of Skeletor. He is the ruler of the Undersea Kingdom of Eternia. He can fight underwater as well as on land. Whenever he fought with He-Man and lost the battle, he ran back to the water. Once, he defeated He-Man, but he came back to fight.
14- Man-E-Faces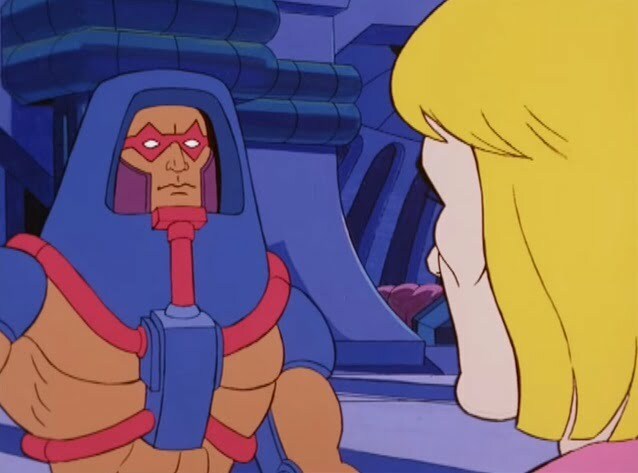 Man-E-Faces is a popular character who was first in the Skeletor team. Skeletor forces him to join the team and fight against the He-Man. Man-E-Faces became a monstrous being after forcibly consuming a drink. He has a big blue metal head. Eventually, he left the Skeletor's team and joined He-Man.
15- Ram Man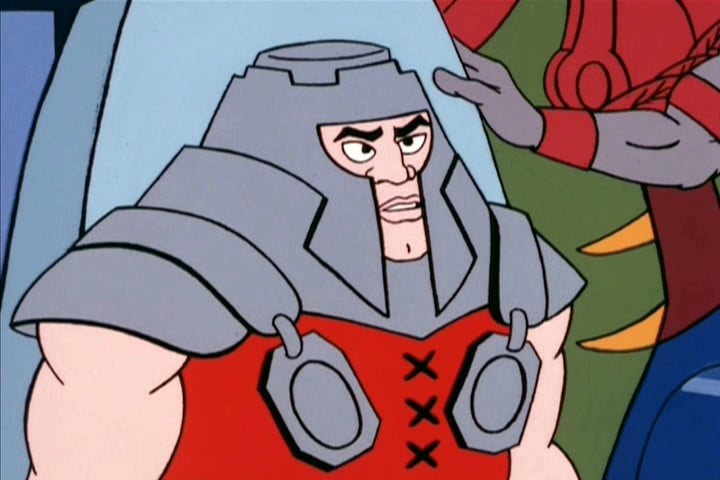 Ram Man is a warrior who resides in a barren land and fights with everyone who wants to cross it. Initially, He was on Skeletor's team, and then he became a loyal ally of He-Man. Ram Man possesses a bulky body and wears a metal helmet that makes him hard to beat.
READ MORE- 36 Famous Disney Pixar Characters Of All Time
16- Webstor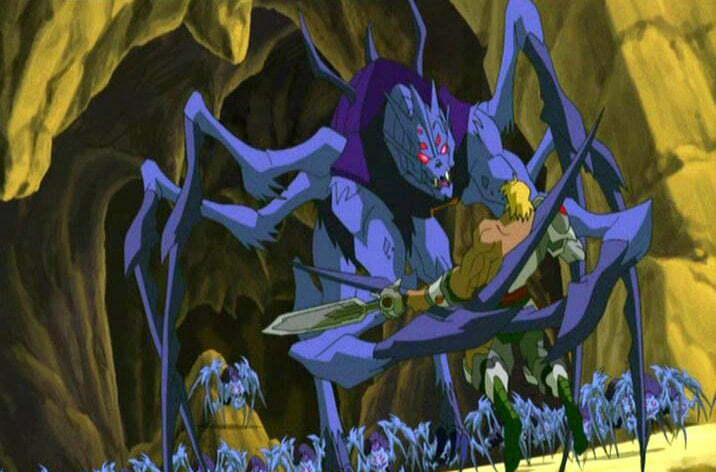 Webstor is a member of the Evil Warriors team. He was a hybrid of man and spider. He is one of the protagonists in He-Man and the Master of the Universe. His skin starts blowing blue in the darkness. Like a spider, he can quickly form thick webs and swing here and there.
17- Stratos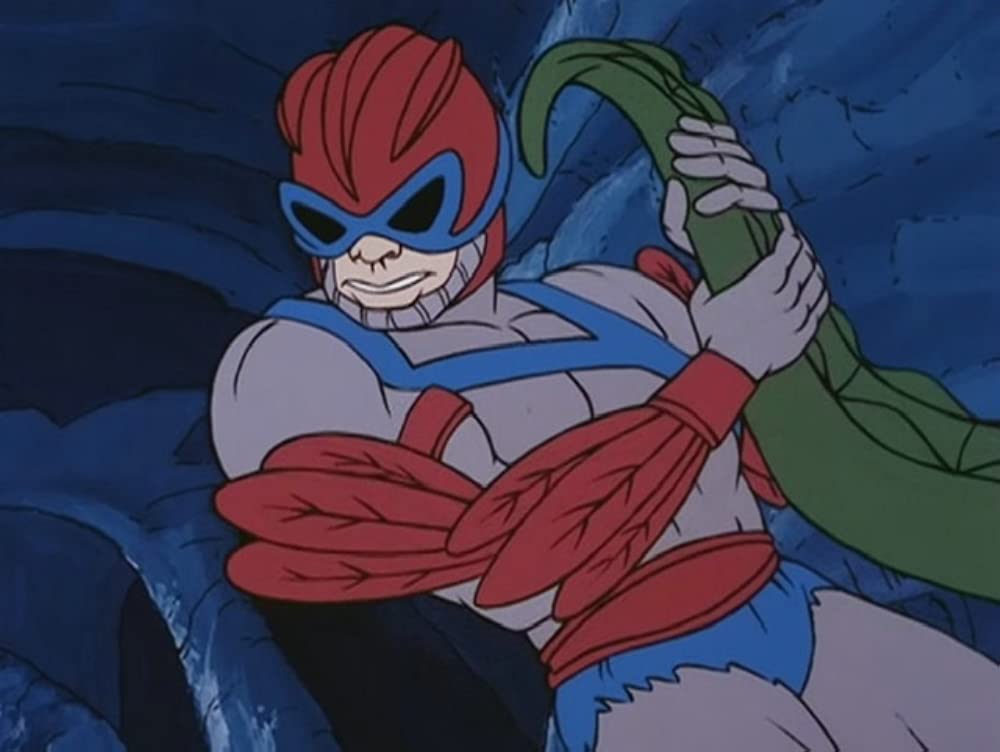 Stratos is a mighty hero from the group of Birds Avion. He is the captain of the Avions. He is one of the trustworthy allies of He-Man. Stratos can fly, which He-man doesn't have. Moreover, he can also use rocket packs against the evils whenever needed.
READ MORE- 12 Most Popular Disney Cartoon Characters Ever
18- Fisto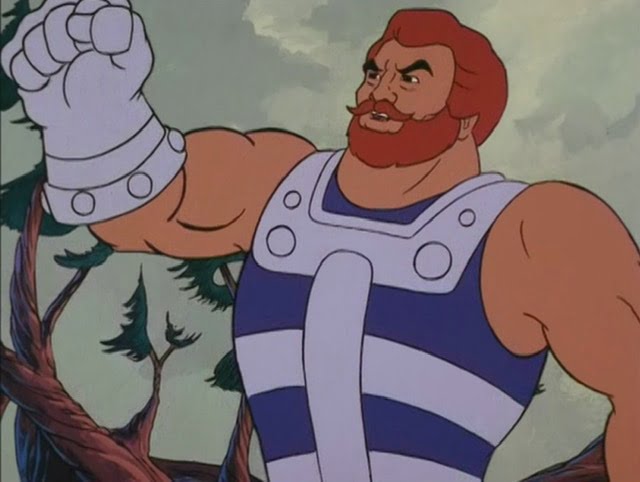 Fisto is one of the iconic characters in the series. He first appeared as a forest guard; then, he joined Skeletor's team. Later, He-Man convinces him to protect the people and leave Skeletor's side. Fisto is most famous for his bulky physique and armor-plated metal fist.
19- Trap Jaw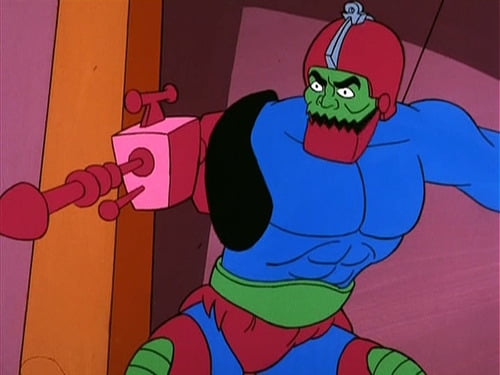 Trap Jaw is one of the warriors on Skeletor's team. His name reflects his personality as he has a sharp-toothed jaw. His bite can be deadly for someone who chases him. Trap Jaw has a robotic hand and can use various weapons to attack enemies.
20- Tri-Klops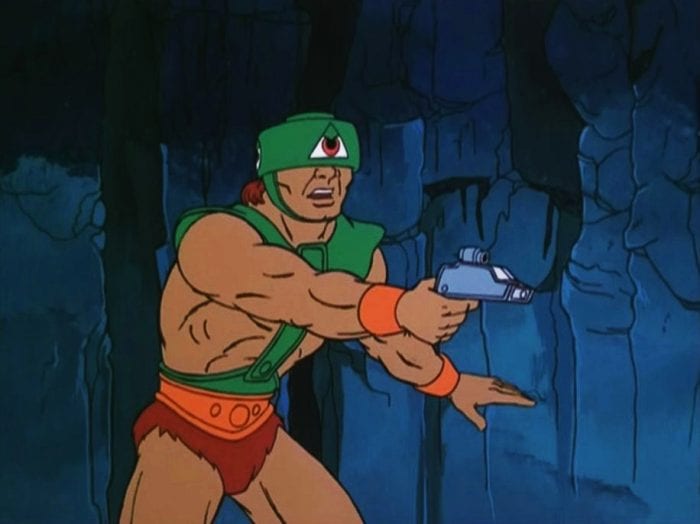 Tri Klops is the opponent of He-Man and a minion of Skeletor. He has a rotating visor helmet consisting of three eyes. That's why he can see in all directions with different types of visions, Distavision, Gammavision, and Nightvision.
21- Princess Adora/She Ra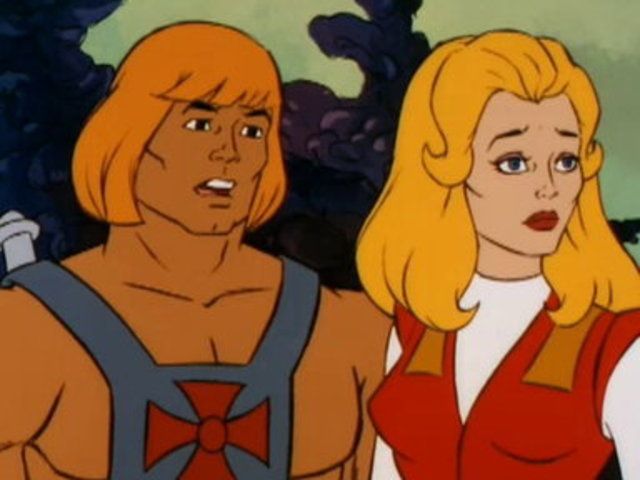 Princess Adora is the twin sister of Prince Adam. Hordak kidnapped Adora and took her to Etheria. She transforms into "She-Ra" when the Sorceress gives her the Sword of Protection. She also came to know that Adam was his real brother. "She-Ra" is a brave fighter with various supernatural powers to combat her enemies.
22- Zodac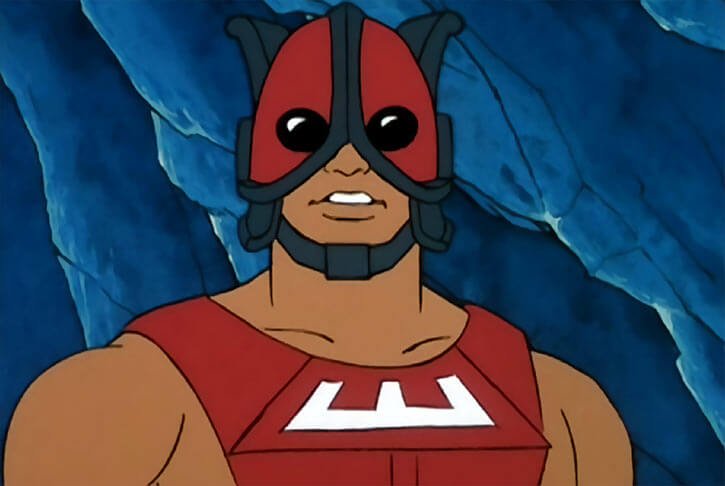 Zodac is the only character that is neither on the Heroes' nor Evil's side. There have been different spellings for the character i.e, Zodac and Zodak. He is a neutral entity who helps someone in battle who needs an asset.
23- Clawful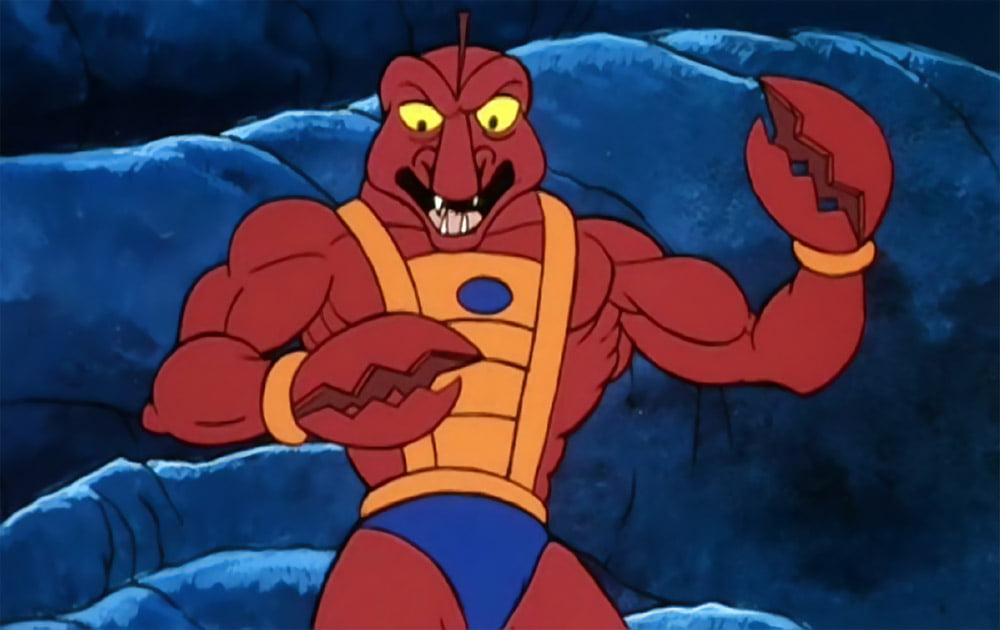 Clawful is one of the evil characters of He-Man. He is a member of Skeletor's Evil Warriors team. He is half man and half crab. His sharp claws are sharp enough to harm the opponents. Clawful is a mighty warrior on the Evil Warriors' side.
READ MORE- 15 Best Chowder Characters Of All Time
24- King Hiss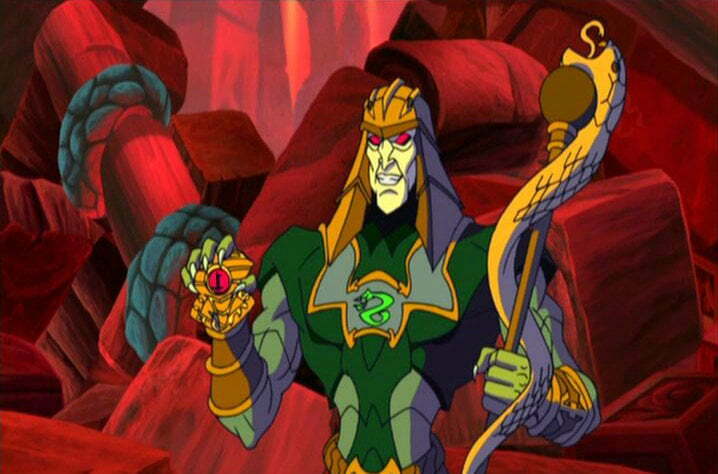 King Hiss is a prominent character in the Masters of the Universe. He has a five-serpents upper body and looks like a hybrid of man and snake. He belongs to the clan of Snakemen. Later on, Skeletor and Snakemen shake hands to invade Eternia.
25- Hordak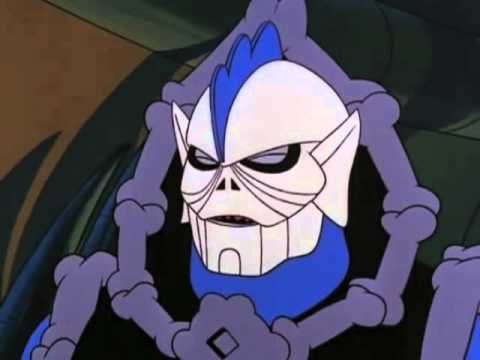 The leader of the Evil Horde, Hordak, is a villainous character. He is famous as the main antagonist of She Ra: Princess of Power. He leads the army of Horde Troopers on Etheria. Hordak, Skeletor's mentor, abducted Princess Adora as a child to use her against Eternia.
READ MORE- 12 Best Bald Cartoon Characters You Must Know
26- Kobra Khan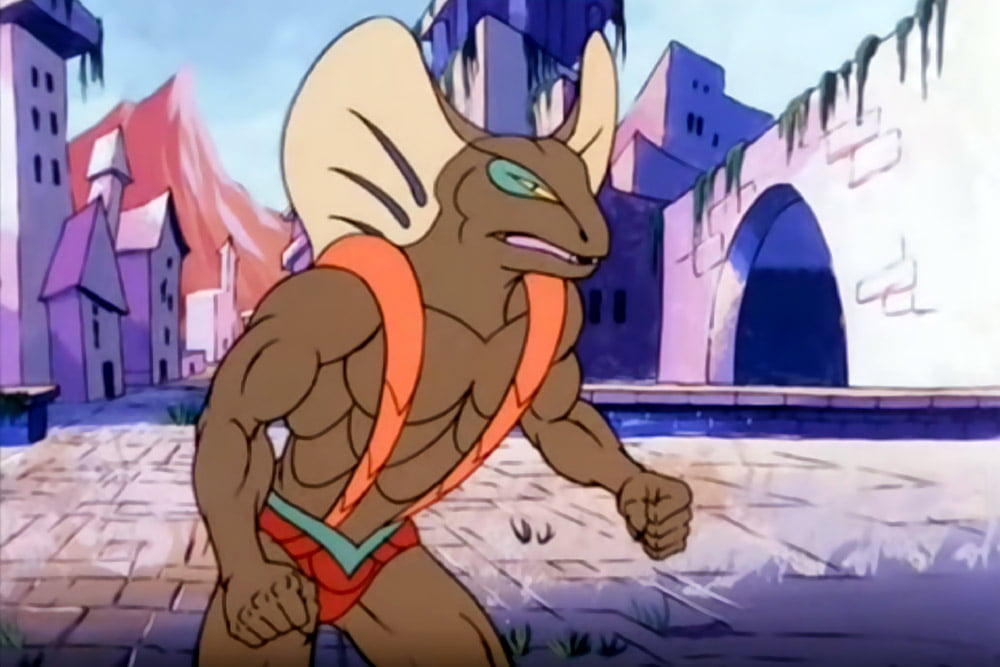 Kobra Khan is a humanoid cobra. He belongs to Reptons but joined Skeletor's team to release King Hiss. He can spray sleep mist on people to unconscious them. Kobra is a vicious and intelligent being who wants to conquer the planet by hook or crook.
27- Faker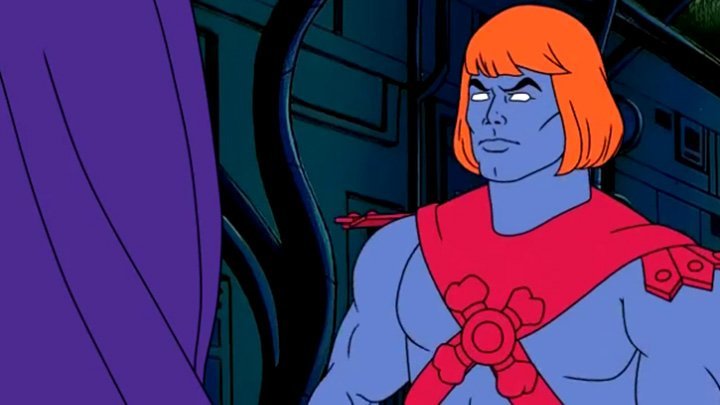 Faker is the duplicate of He-man. He has the same personality except for his voice, eyes, and blue skin. Skeletor used him to divert King Randor to find the secrets. But his plan fails, and Randor finds the truth. Although Faker is a look-alike of He-Man, he gets caught every time.
28- Clamp Champ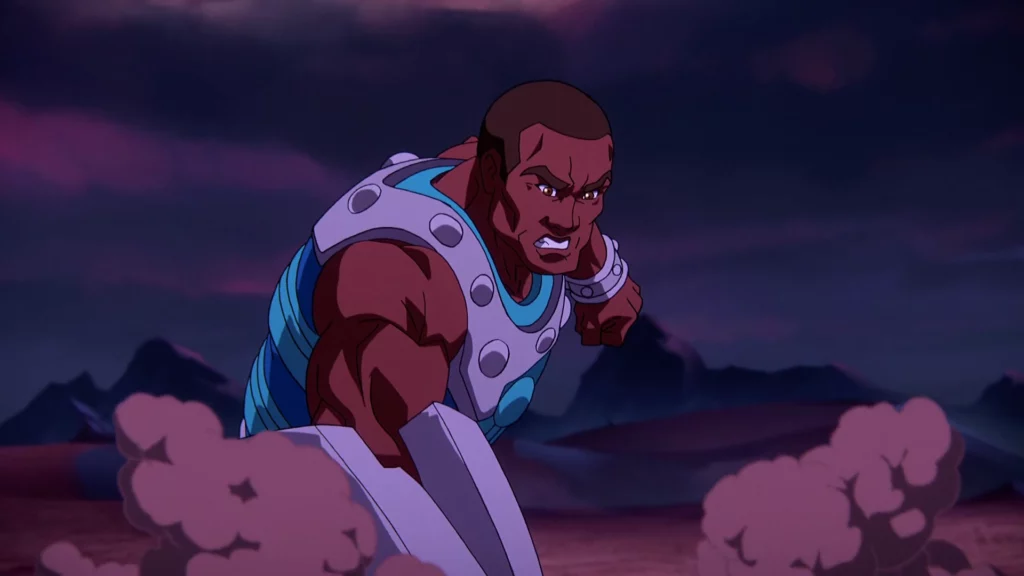 Here is another brave and robust character Clamp Champ. He is the bodyguard of King Randor and Queen Marlena of Eternia. He has a clamped hand that is powerful enough to handle opponents. Clamp Champ once take over the post of inventor in the Royal Palace in the absence of Man-At-Arms.
29- Two Bad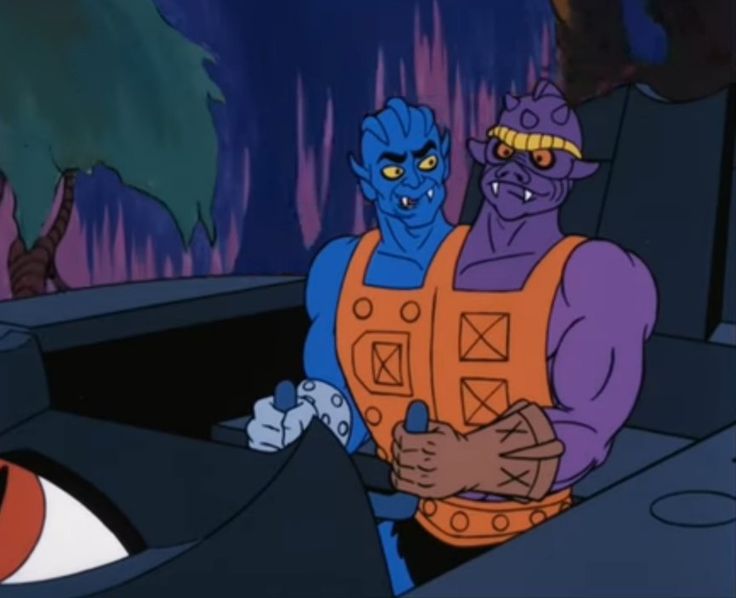 Two Bad is a two-headed being on the Skeletor's team. His half body is blue, and the other half is purple colored. The two heads reside in the same body and always quarrel. Skeletor joined two bounty hunters because they failed to execute the plan due to their arguments.
READ MORE- 20 Best Cartoon Duck Characters Of All Time
30- Mantenna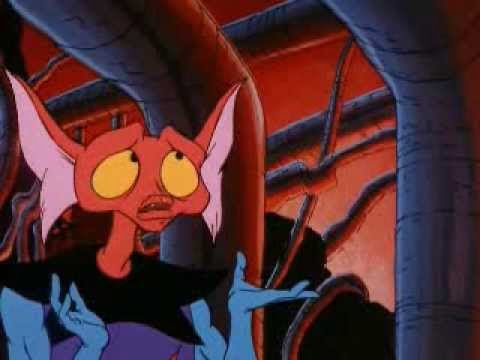 Another Evil Horde's influential member is Mantenna. He possesses impressive abilities that help Hordak's plans easy to execute. He can hear from a far distance. Also, Mantenna can send paralysis beams, freeze rays, gravity distortion beams, etc.