Hey guys! Are you looking for the best theatre experience at home, But end up searching for the best multi-channel Home theatre? No need to search anymore, we are going to consider the Best Multi-Channel Home Theatres. Multi-Channel home theatres offer a better-than-life experience with multiple speakers.
Do you know what 5.1, 7.1, or 9.1 in the terminology indicates exactly? Let me tell you in case you don't know. The number before the decimal represents the number of speakers while the number after the decimal represents the number of subwoofers. Multi-channel systems are used to intensify the sound for a premium movie-watching experience.
READ MORE- Best Waterproof Bluetooth Speaker You Must Buy In 2023
Here, we have compiled a list of the 10 Best Multi-Channel Home Theatres. Check it out.
1- Polk Audio 5.1 Channel Home Theatre: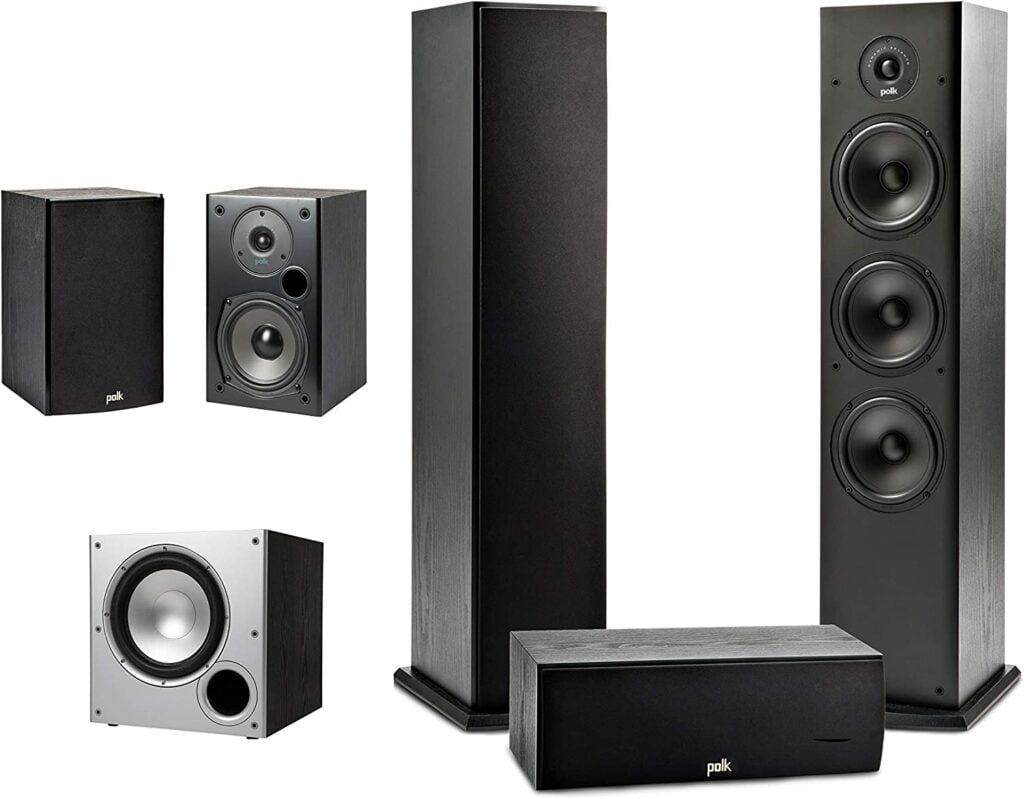 Polk Audio 5.1 is an amazing multi-channel home theatre. It provides an alluring sound with five speakers, a subwoofer, and a central channel speaker. The subwoofer in the system offers a deep and punchy bass. You can easily set up the system.
Moreover, the system is compatible with most home theatre devices. It will also enhance your sound experience whether it's movie-watching, gaming, or music. Polk Audio 5.1 can be upgraded also.
READ MORE- 10 Best Standing Desks Of 2023
2- Klipsch Black Reference Theatre Pack 5.1: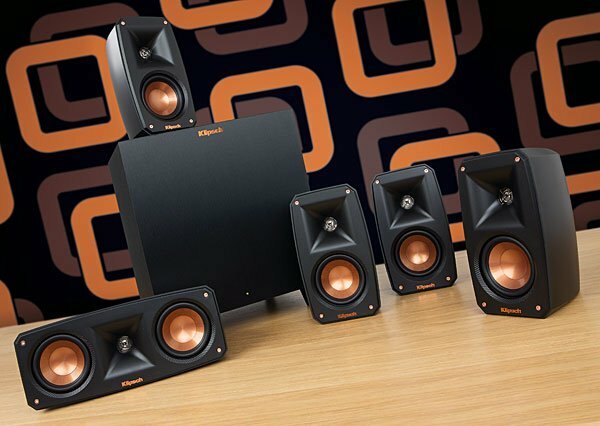 Klipsch Black Reference Theatre Pack 5.1 would be an ultimate choice for small-mid-sized rooms. It comes with Klipsch's signature horn technology that offers crisp and clear sound. It has Linear Travel Suspension(LTS) tweeters that minimize distortion for enhanced performance.
The home theatre has a wireless subwoofer that offers room-filling sound without acquiring a lot of space. The sleek black design makes it a stylish system to add to a setup.
3- Logitech Z906 5.1 Surround Sound System: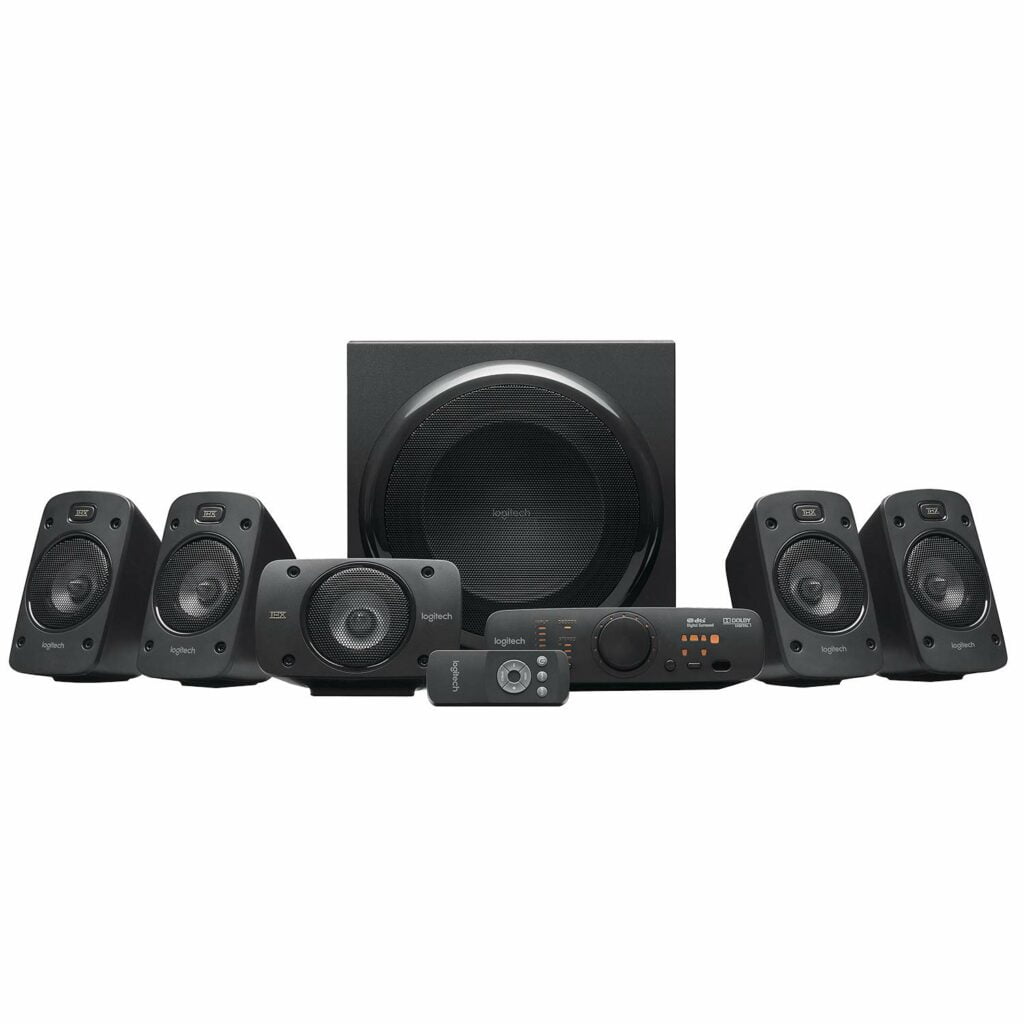 If you are looking for a powerful home theatre setup, then Logitech Z906 5.1 would be a great choice for you. This home theatre is compatible with a variety of devices be it TVs, game consoles, Blu-Ray players, and others. It is also a THX-certified system.
Logitech Z906 5.1 delivers a continuous 5oo watts of power. It also features a control console for ease of input management. You can easily switch between the input sources with the help of remote control.
READ MORE- 10 Best Waterproof Headphones For Swimming
4- Rockville HTS56 1000w 5.1 Channel Theatre: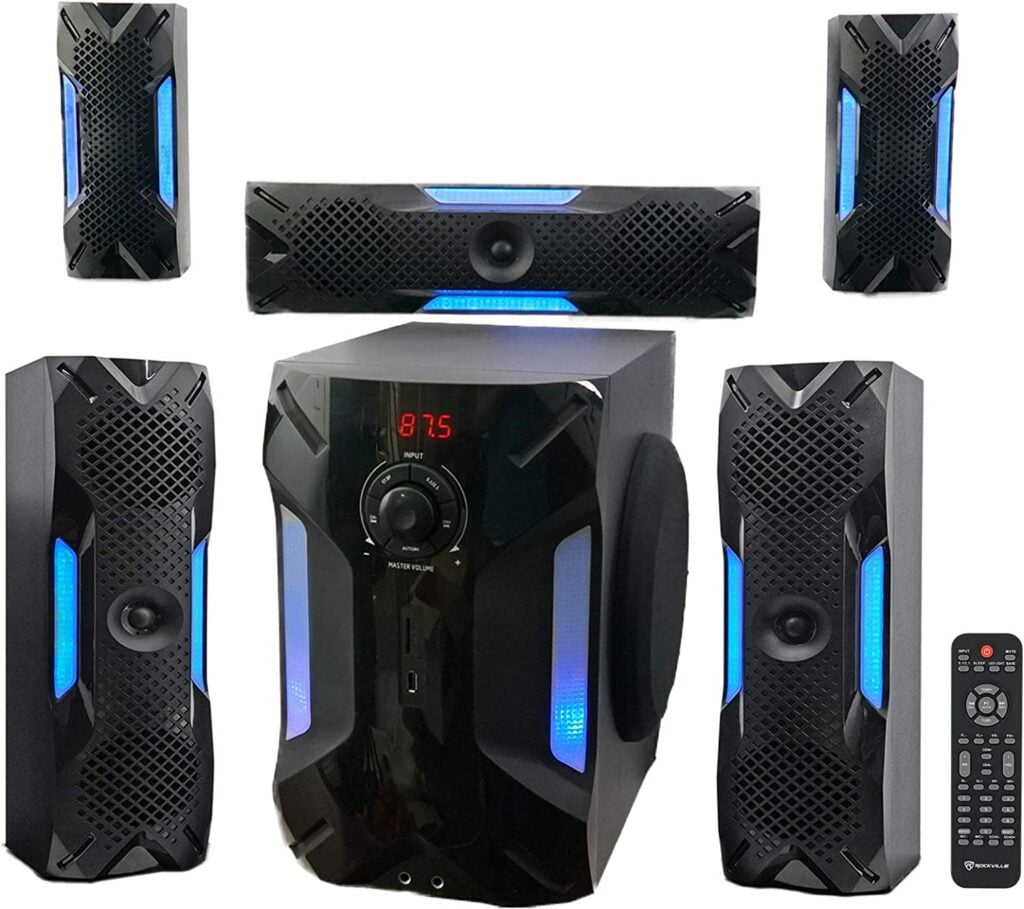 Rockville HTS56 1000w 5.1 Home Theatre comes with a remote control for ease of use. It boasts 1000 watts of peak power for dynamic sound. The system has five compact satellite speakers and a powerful subwoofer that offers clear deep, and rich bass.
The home theatre comes with multiple input options, mounting gear, and independent volume control. It also possesses an LED that displays seven colors in four different light modes.
5- Nakamichi Shockwafe Ultra 9.2.4 1000W: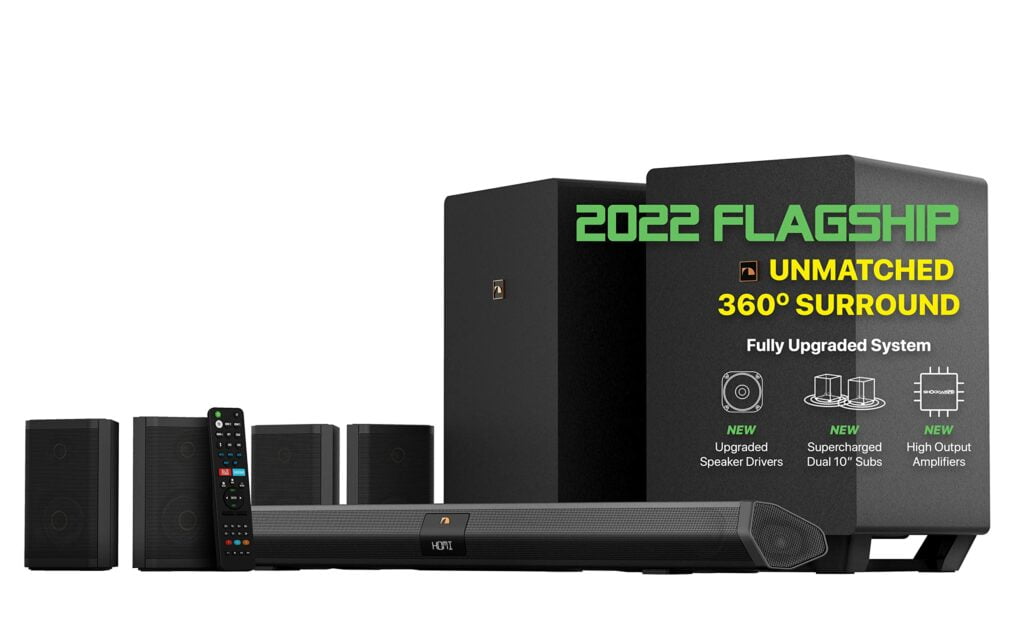 Nakamichi Shockwafe Ultra 9.2.4 1000W is a high-end home theatre that offers an immersive audio experience. You can enjoy a 360-degree cinema surround audio experience. Not also this but it has also Dolby Atmos Technology that offers a life-like cinema experience.
Further, the system features four satellite speakers, four up-firing speakers, a center channel speaker, and a subwoofer. It would be a perfect choice for you if you are looking for a top-of-the-line home theatre system.
READ MORE- Best Gaming Chair With Speakers
6- Enclave CineHome II 5.1 Channel System: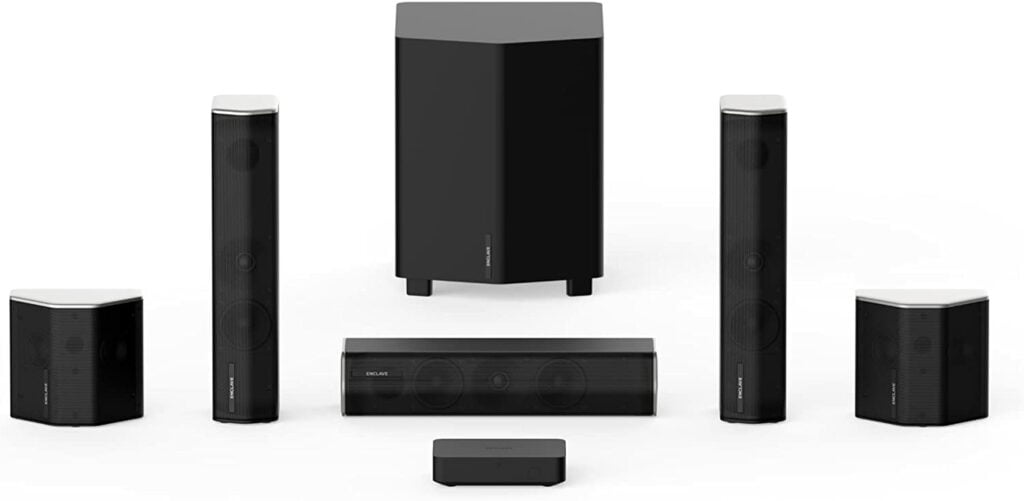 Enclave CineHome 5.1 is a multi-channel home theatre that provides high-quality sound. The system includes five speakers and a subwoofer with a single cable setup. Speakers use Enclave's proprietary WiSA technology, which allows a seamless wireless connection.
The system is easy to install and set up. It can be operated with the CineHub app. It supports DOLBY and DTS Audio hence providing clear vocals, and room-filling sound.
7- Monoprice 5.1 Home Theatre: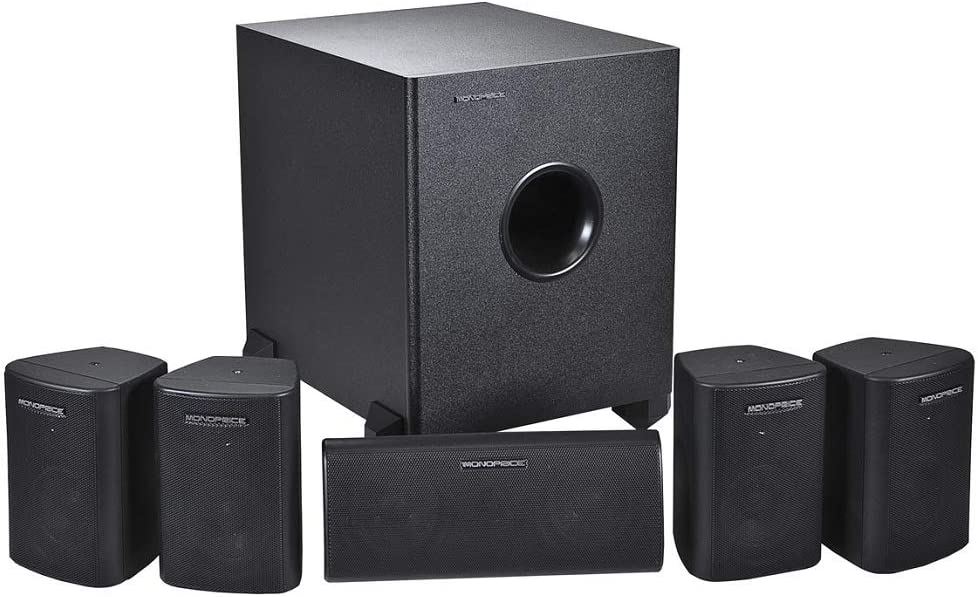 Monoprice 5.1 Channel Home Theatre is a budget-friendly home theatre. It features four satellite speakers, a center-channel speaker, and an 8″ subwoofer. The subwoofer has a 60-watt (RMS)amplifier and it can handle frequencies ranging between 50Hz-120HZ.
Moreover, the theatre system comes at an affordable price and has a 5.1-channel surround sound. The center speakers have two 3″ shielded mid-range cones and satellite speakers have one 3″ cone and a 1/2″ dome tweeter.
READ MORE- 7 Best DJ Laptop Stand In 2023
8- Harman Kardon HKTS 16 BQ 5.1: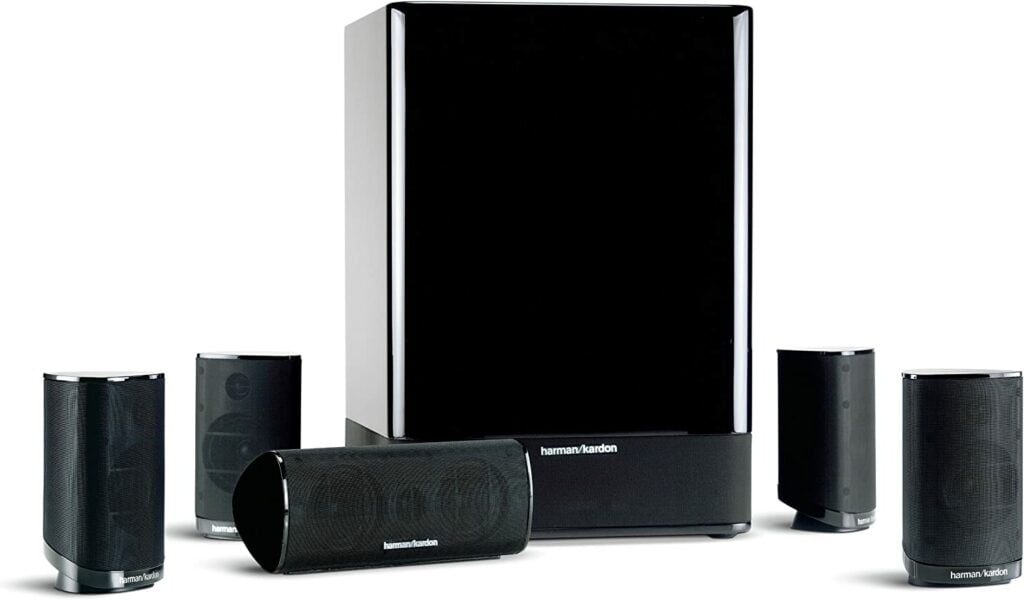 Harman Kardon HKTS 16 BQ 5.1 is a fantastic home theatre. It features five voice-matched satellite speakers along with a down-firing 200-watt-powered subwoofer. It has a sleek and stylish design that can be added to enhance your interior.
This system provides a 360-degree surround sound experience. You can also upgrade the system to a 7.1-channel home theatre system without investing that much. Isn't it amazing?
9- Yamaha YHT-4950U 4K Ultra-HD: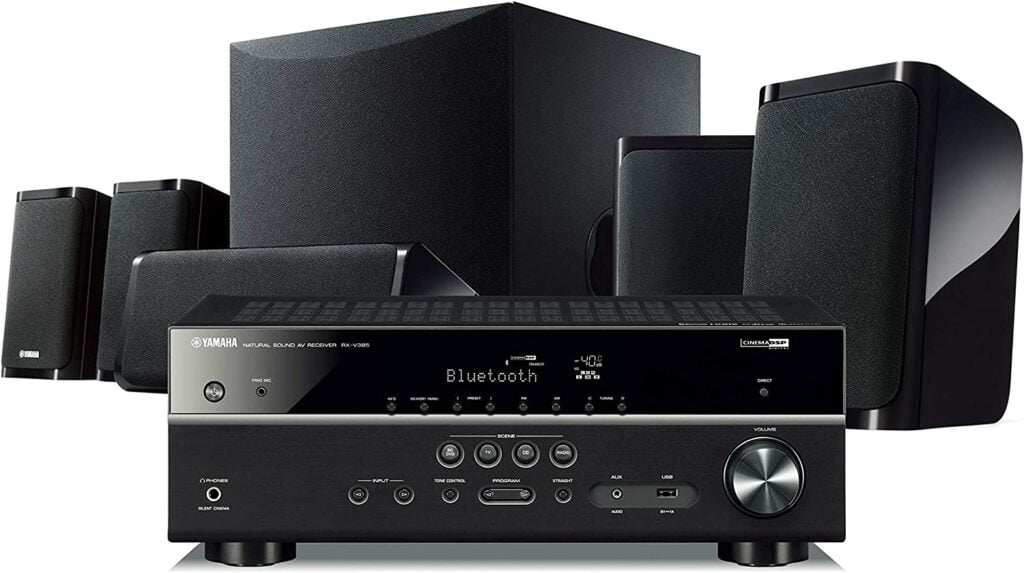 Yamaha YHT-4950U 4K Ultra-HD Home Theatre is a value-for-money system. The best feature is that it supports 4k Ultra HD video which makes it a compelling choice. It comes with an AV receiver, five speakers, and a subwoofer.
Apart from that, it also supports a High Dynamic Range that allows experiencing smooth tone, high-definition, and lifelike picture quality. Just look at the gleaming design that makes it more attractive.
READ MORE- 10 Best Laptop For Music Production In 2022
10- VIZIO SB36514-G6 36″ 5.1.4 Home Theatre: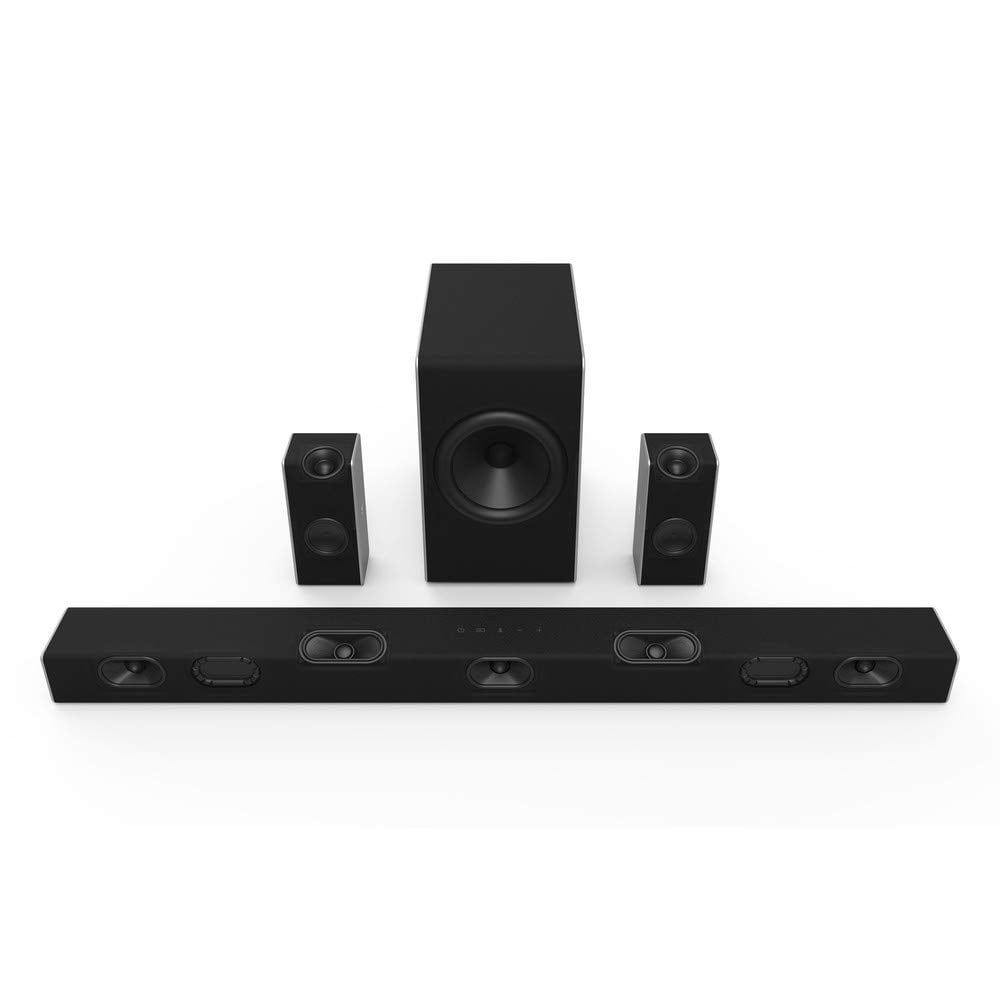 VIZIO SB36514-G6 36″ 5.1.4 is a system that has five surround sound speakers, a subwoofer along with four upward-firing speakers. It also features Dolby Atmos technology and multi-dimensional audio technology and delivers a ten-channel surround sound system.
Moreover, the wireless subwoofer with a six-inch bass driver creates an immersive sound. Another exciting feature of the system is that it allows multi-room streaming.
General Terms for Multi-Channel Home Theatre:
You must know the terminology of the products you are going to purchase. It will help you better understand and make the right choice. Let's consider some general terms you might know about home theatres.
Channel
A separate audio source that can produce sound independently. Multi-channel audio systems use multiple channels for an immersive sound exp[erience.
Surround Sound
Surround Sound is actually a multi-channel audio technology that offers a lifelike sound experience. It generally uses multiple speakers that are placed in the area along with a subwoofer.
Soundbar
Soundbar acts like a component in home theatre systems. It can be mounted on walls or placed below a Television. It is used to provide better sound quality. Some have wired connectivity while others have wireless connectivity options.
Stereo System
Stereo System is generally an audio setup that includes two speakers, an amplifier, a CD player, a turntable, or a radio tuner. It combines the channels to produce a better sound experience.
Stereo Sound
Stereo Sound uses a combination of separate channels i.e. left and right audio channels. It allows listeners to experience a sense of movement and direction in the sound.
READ MORE- 10 Best Browsers You Must Use In 2023
What Things You Should Consider While Looking For Home Theatres:
You might be thinking about how would you choose the best multi-channel home theatre. In order to do that, you should consider factors so that the product will meet your requirements. Look at some vital aspects given below:
Sound Quality
When you are looking for a home theatre, the first thing that you should consider is the Sound quality. Choose speakers with low distortion, quality sound, and a nice frequency response.
Compatibility
Another vital thing to consider is speaker compatibility. Make sure the speakers you choose are compatible with the receiver or amplifier you are going to use.
READ MORE- 35 Most Famous Brands Ruling The World
Budget
Multi-channel home theatres come in a variety of ranges from affordable to high-end. If you have a high budget then it doesn't matter what the price is. But if you have a low to medium budget, you should consider affordable systems. There are also various budget-friendly home theatres available in the market.
Room Size
You should prefer the home theatre system according to your room size or area where you would like to set it up. Large-sized rooms need better sound systems while small-sized rooms will have good sound with bookshelf speakers. Don't forget to consider this while looking for a home theatre.
Peak Range
Peak power or range is the term used to define the maximum power your speakers can handle to give you the ultimate sound experience. Make sure that your system must meet your shows/movies' requirements of the peak power output.
Connectivity
When you are looking for multi-channel home theatres, you must look at the type of connectivity. Some have wired while others have wireless connectivity. Nowadays HDMI ports are also available that allow better sound and picture quality.
READ MORE- 12 Best Graphic Design Software Every Designer Need In 2023
Conclusion
Well, we have discussed the 10 Best Multi-channel Home Theatre, general terms about the multi-channel systems, and things you should consider while looking for home theatres. Now you can prioritize your needs and choose the right system according to your budget, your requirements, and the features they offer. Please do like and share the post, if it was helpful to you. Stay tuned to get more exciting posts.