Are you looking for Standing desks? No need to worry, Here we have compiled a list of Best Standing desks.
Standing Desk has several benefits. It can improve bad posture due to prolonged sitting, reduce the obesity risk and makes you more active. But there should be a break while working on the standing desk. As it affects your legs when you work in a standing position for too long.
In fact, Some standing desks have timers for the sit-stand duration. You can set the time intervals. It will also boost alertness while doing work. When you are looking for a Standing desk, check if it has proper ergonomics.
There are different standing desks for different purposes. Choose the right one according to your need.
READ MORE – 10 Best DJ Table Stand Every EDM Producer Must Have
10 Best Standing Desks:
Check out the following list of 10 Best standing desks. You can choose which is best suitable for your work:
1- ApexDesk Elite Series: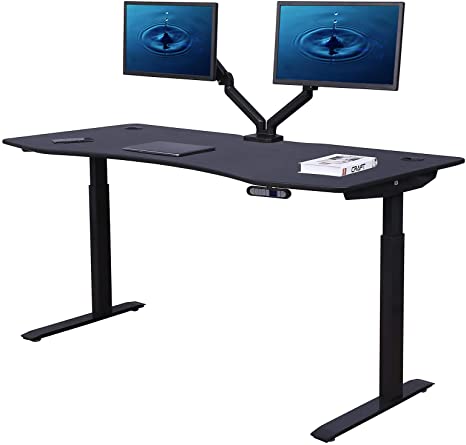 ApexDesk Elite Series 71″ is an electric Standing Desk. It is height adjustable so you can adjust accordingly and is easy to assemble. Also, the desk has high pressure, anti-scratch laminate.
You can buy this reliable desk from Amazon and Apexdesk.com
Specifications:
Brand: ApexDesk
Desk Material: Engineered wood
Dimensions: 180.3D x 83.8W x 121.9H Cm
Weight Capacity: 225lbs
2- Uplift V2 Desk: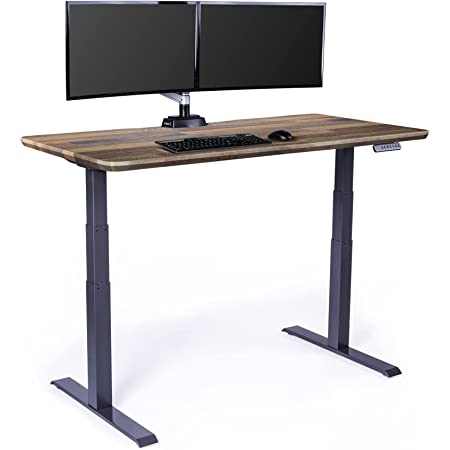 Uplift V2 Standing Desk comprises dual motors in stand and anti-collision technology for better support and safety. It has a quick height adjustable feature.
Wirecutter awarded Uplift V2 for "Best Standing Desk". It also comes with a 10-year warranty.
Specifications:
Brand: Uplift Desk
Desk Material: Greenguard Gold certified laminate
Dimensions: 43.5 x 14.5 x 14 inches
Weight Capacity: 355lbs
READ MORE – 10 Best Laptop For Music Production In 2021
3- Vari Electric Desk: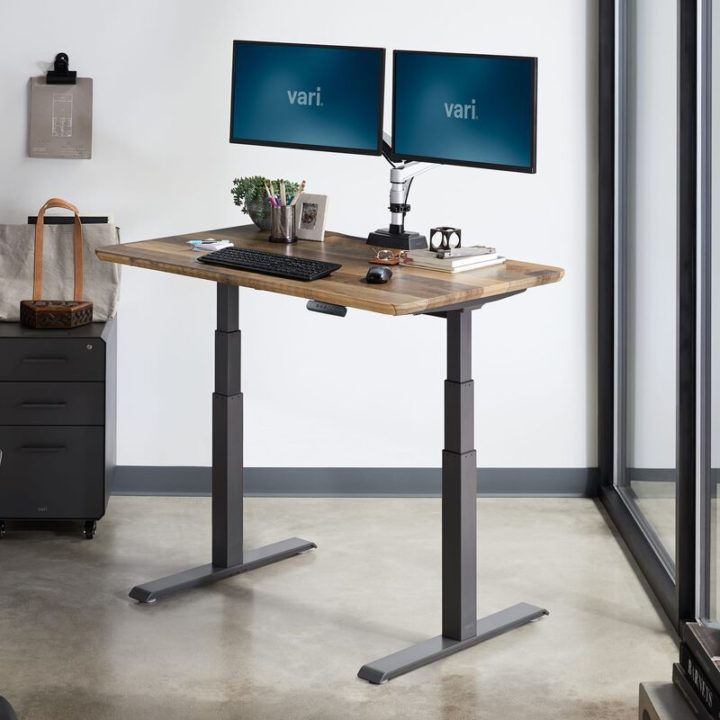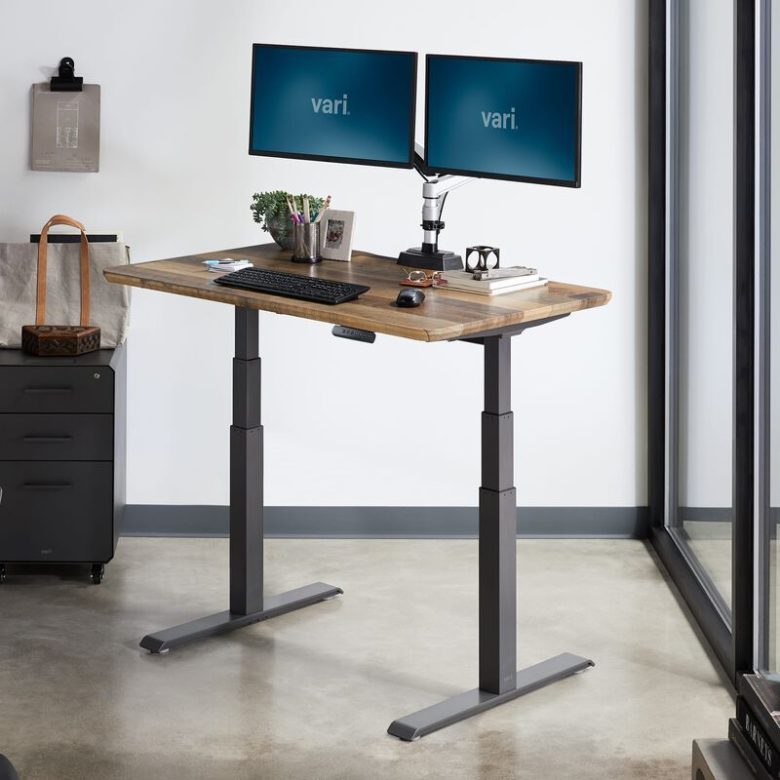 Vari Electric Desk is a budget-friendly easy to assemble standing desk. It has been rated above 4 on amazon. In fact, It is a heavy and sturdy table which is available in five finishes.
Vari desk supports up to 200 lb that is suitable for users. It is a dual motor height adjustable electric desk with a solid top and stands.
Specifications:
Brand: VariDesk
Desk Material: Laminated Wood
Dimensions: 30″D x 60″W x 25.5″H
Weight Capacity: 200lb
4- Monarch Elevate Standing Desk: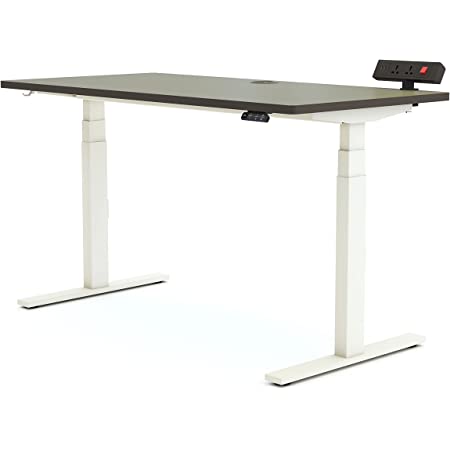 Monarch Elevate Standing desk comes up with a led display control panel for height adjustment. It also has anti-collision technology and a dual Bosch motor.
It allows effortless sit-stand adjustment within seconds. This desk also has a power dock.
Specifications:
Brand: Monarch
Desk Material: Engineered wood
Dimensions: 60D x 120W x 60H Cm
Weight Capacity: 260lbs
READ MORE – 10 Best Earplugs For Musicians Must Buy
5- Sunon Adjustible Desk: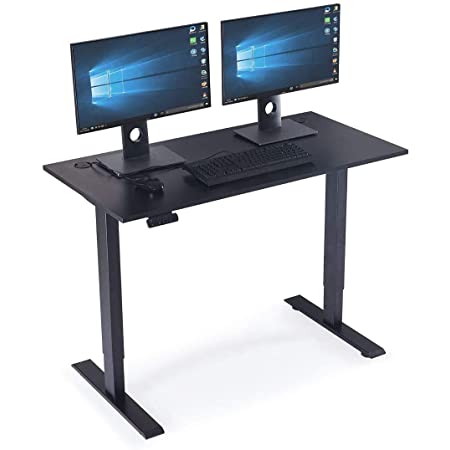 Sunon Electric Standing desk is a multipurpose standing desk. Its high-quality tabletop board is designed with anti-collision, anti-scratch and waterproof.
This desk has an impressive look and finish. The dual-motor system allows quick seamless height adjustment.
Specifications:
Brand: Sunon
Desk Material: Wood
Dimensions: 119.38 x 60.96 x 71.12 cm
Weight Capacity: 220lb
6- Seville Classics Airlift Desk: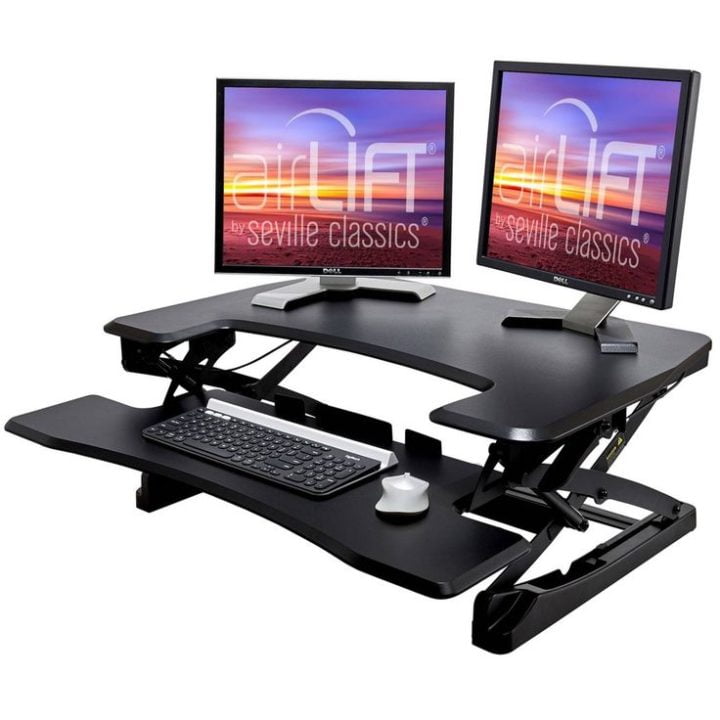 Seville Classics Airlift Desk is an ergonomic desk with a detachable keyboard tray. You can switch the working position. It provides an elevated workspace with enough room for mobile or tablet.
It is made of a heavy-duty Steel Frame that makes it a quality product at a reasonable price.
Specifications:
Brand: Seville Classics
Desk Material: Engineered Wood
Dimensions: 30.3″ W x 20″ D x (4.7″ to 16.9″) H
Weight Capacity: 33lbs
READ MORE – Best Gaming Chair With Speakers
7- EE Eureka Ergonomic L-Shaped Desk: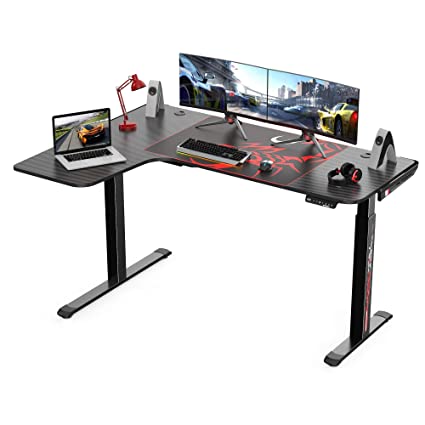 EE Eureka L-Shaped desk is an ergonomic multi-purpose standing desk. Its board is made up of eco-friendly material. This desk is durable and vigorous height adjustable.
It is one of the top-rated standing desks on Amazon. If you want a corner desk, it can be the best option in terms of space.
Specifications:
Brand: EE Eureka Ergonomic
Desk Material: Engineered Wood
Dimensions: 155.4 x 110.01 x 76.2 cm
Weight Capacity: 176lbs
8- ErgoYou 3 Stage Electric Height Adjustable Desk: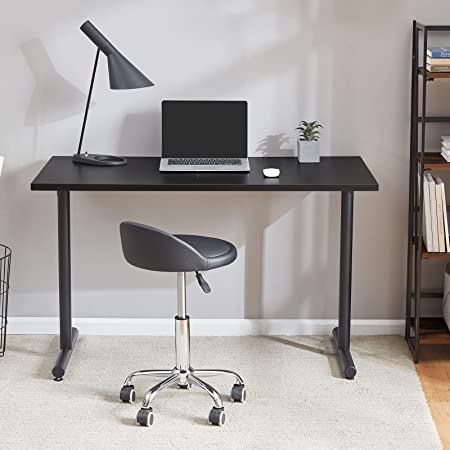 ErgoYou Electric Desk is a 3 stage sit-stand converter desk. It comprises two motors, a control handset with an LCD display and a pre-laminated desk. In fact, there are 2-stage and 3-stage height-adjustable desks. You can choose according to your height.
This sturdy desk has anti-collision technology, high-quality electronics and a 120kgs weight capacity.
Specifications:
Brand: ErgoYou
Desk Material: Engineered Wood
Dimensions: 108 x 32 x 22 cm
Weight Capacity: 264.5 lbs
READ MORE – TOP TEN BEST STUDIO MONITORS IN 2021
9- Fully Jarvis Bamboo Desk: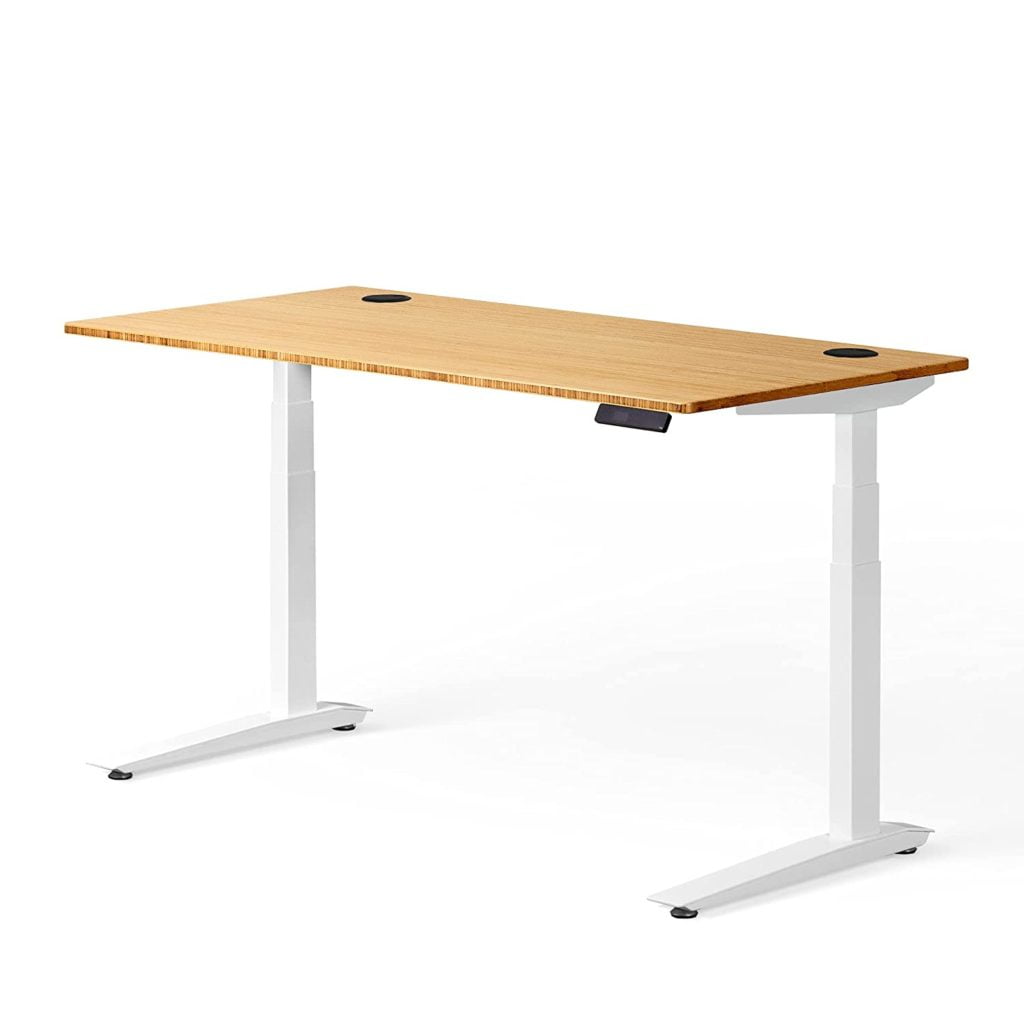 Jarvis Bamboo Desk comprises a high-quality bamboo desk. It has LED programmable hands and supports up to 350lbs. This desk is available in four colours and two sizes.
Jarvis Bamboo is a sturdy and electrical height-adjustable standing desk. It allows quick adjustment and saves space as well.
Specifications:
Brand: Jarvis
Desk Material: Bamboo desk
Dimensions: 60.96 x 106.68 x 60.2 cm
Weight Capacity: 350lbs
10- AboveTEK Standing Desk: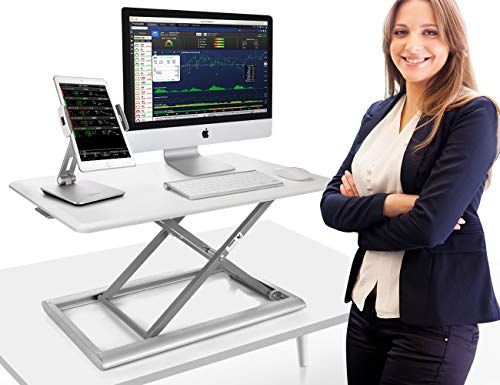 AboveTEK Standing Desk is a compact adjustable desk. It has a gas spring system for easy and quick adjustment. There is no need to install it as it is preassembled.
It is an ideal desk for everyone be it workers, students or professionals. AboveTEK desk comes up with a 1-year warranty.
Specifications:
Brand: AboveTEK
Desk Material: Metal
Dimensions: 76.5 x 51.1 x 42.9 Cm
Weight Capacity: 40lb