Hey guys! Do you remember the iconic duck characters? Of course, you do. How could we forget the famous cartoon ducks like Donald Duck, McScrooge, and Count Duckula?
If you didn't remember the best thing about them then no need to worry. Here we are presenting the list of some of the best cartoon ducks. You will get to know a bit more. They have ruled the hearts for a long time. Be it comics, Tv series, or movies, these cute characters always adored us. Isn't it?
What seems more interesting about these ducks to you? Well, I like their talking style a lot. Let's know more about them. We have included the 20 most famous Cartoon Duck Characters in the list. Check it out.
READ MORE- 15 Best 90s Cartoon Characters Remind Your Childhood
1- Donald Duck: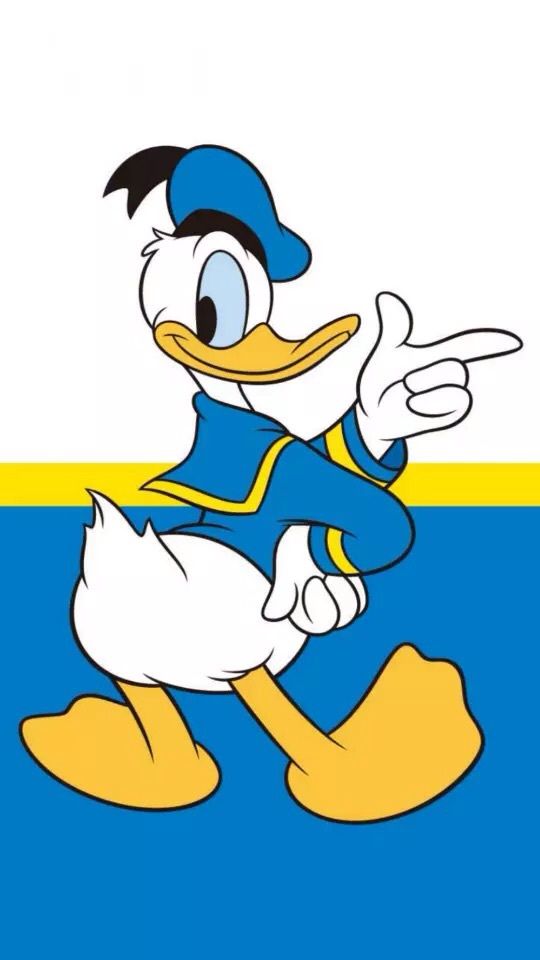 The first on the list is Walt Disney's famous character Donald Duck. The character has earned a star on the Hollywood Walk of Fame. It appeared in various cartoons, comic books, and films.
READ MORE- Best 10 Famous Courage The Cowardly Dog Characters Ever
2- Morgana Macawber: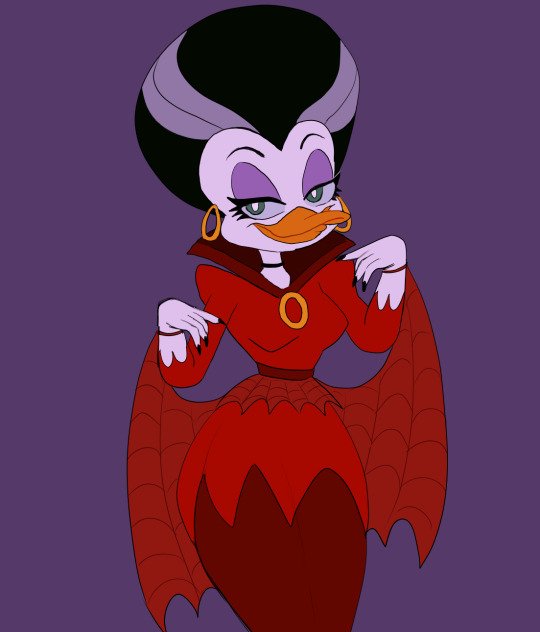 Morgana Macawber is one of the popular Cartoon Duck Characters from the TV show Darkwing Duck. Actually, she is an evil sorceress and the love interest of Darkwing.
3- Plucky Duck: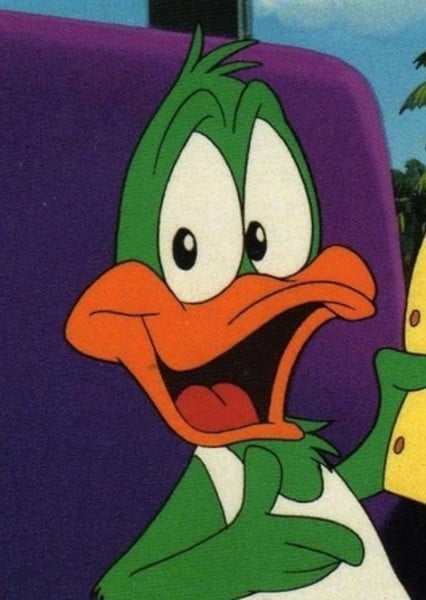 Plucky Duck is a pre-teen duck character from Tiny Toon Adventures. He first appeared in The Looney Beginning. His mentor is Daffy Duck and he also looks similar to him.
ALSO-READ- Top 10 Popular Family Guy Characters
4- Negaduck: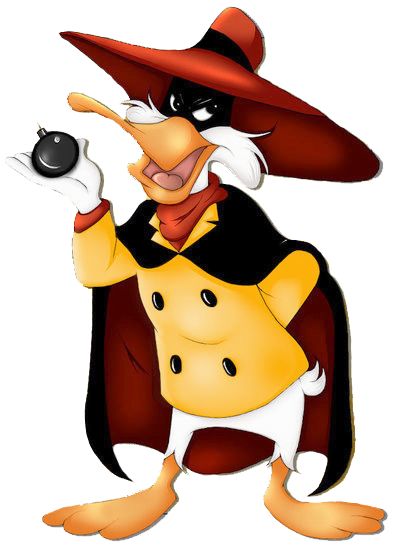 Negaduck is the negative half of the Darkwing Duck. He is an evil person who can do anything with anyone if someone crosses his way. Jim-Cummings gave his voice to the villainous character.
5- Flintheart Glomgold: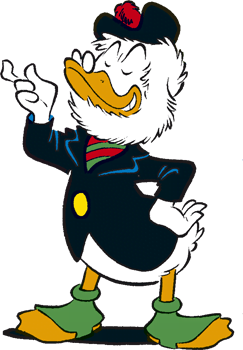 Flintheart Glomgold is one of the renowned Cartoon Duck Characters. The character made his debut with The Second Richest Duck comic book. He is actually a compeer of McDuck Scrooge.
READ MORE- 10 Best Arthur Characters You Must Know
6- Wade Duck: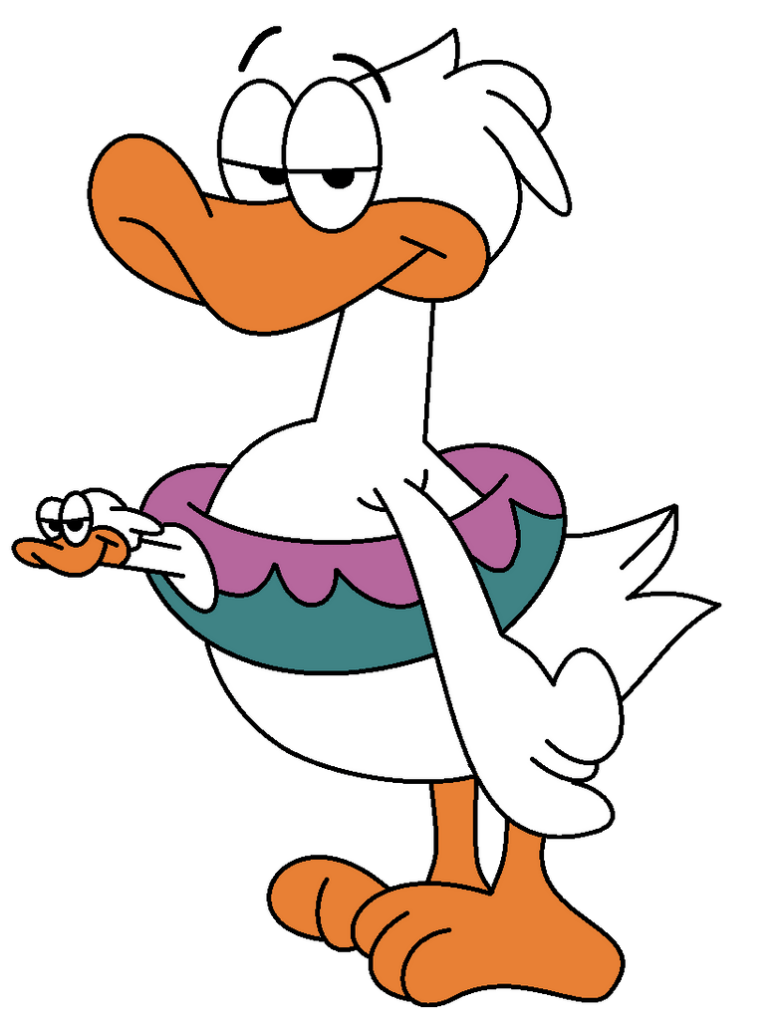 The next character in our list is the tritagonist Wade Duck who appeared first in Wanted Wade. He is a pessimistic and coward duck. In fact, he wears a blue-pink lifebuoy that has a miniature head exactly like him.
7- Magica De Spell: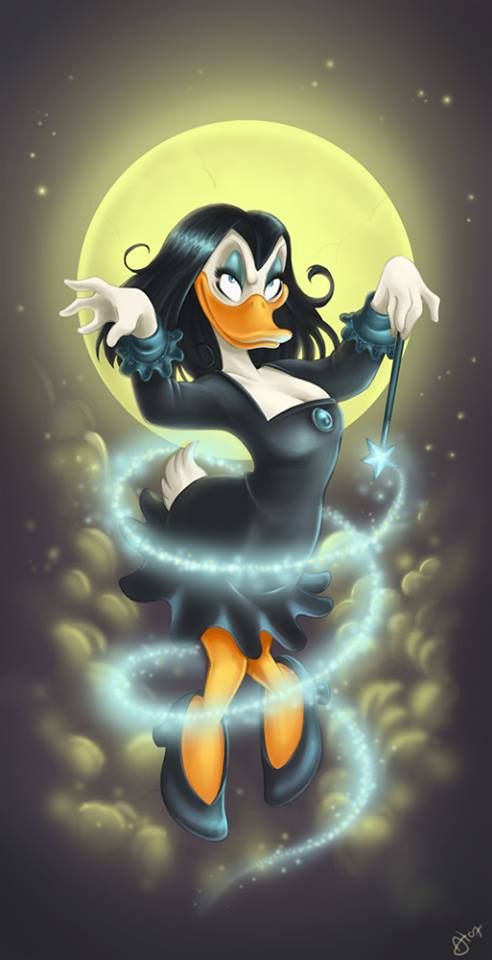 Carl Barks created the character Magica De Spell in 1961. She is an enchantress who wants to get Number One Dime. Her purple eyeshadow and black dress suit her villainous personality.
READ MORE- 15 Best Paw Patrol Characters Of All Time
8- Della Duck: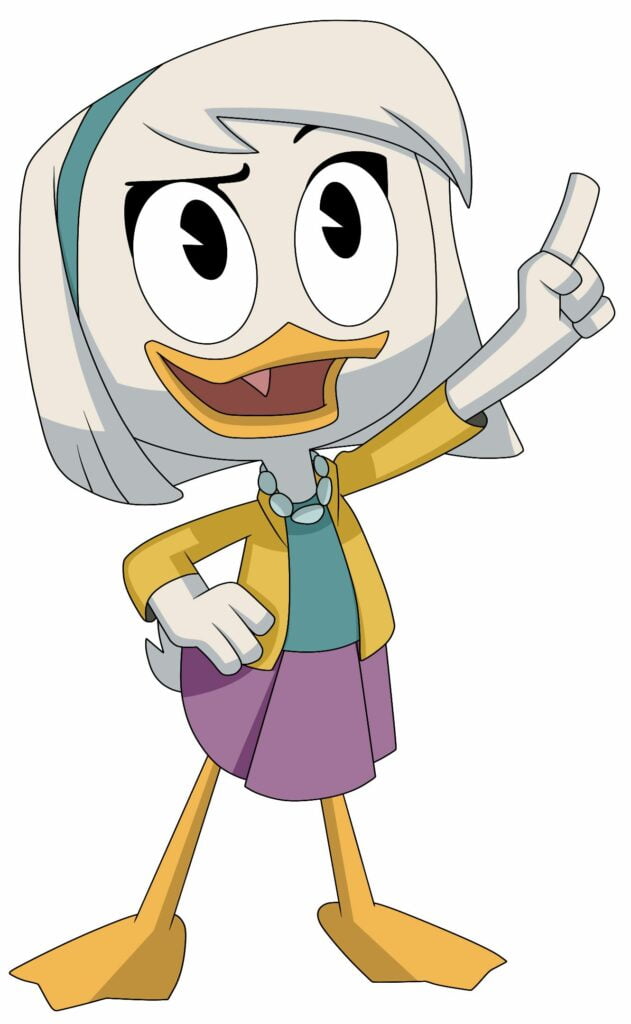 Della Duck is the niece of Scrooge McDuck. She loves to go on adventures with her family. She wears a bomber jacket, brown pants, blue scarf along with an aviator hat. Moreover, Della is the twin sister of Donald Duck.
9- Scrooge McDuck: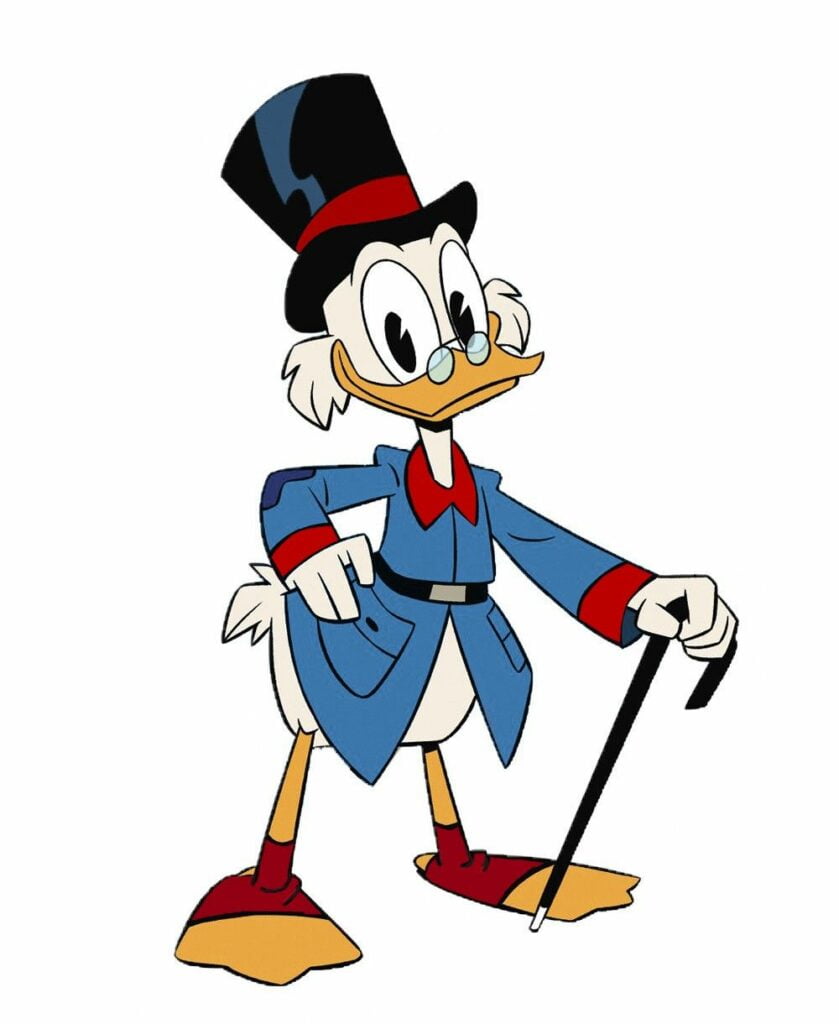 Scrooge McDuck is a Pekin Duck. He first appeared in the comics Christmas On Bear Mountain. He is the maternal uncle of Della and Donald Duck. Scrooge is one of the most popular cartoon duck characters.
READ MORE- Best Fictional Character: 30 Famous Characters Of All Time
10- Huey Duck: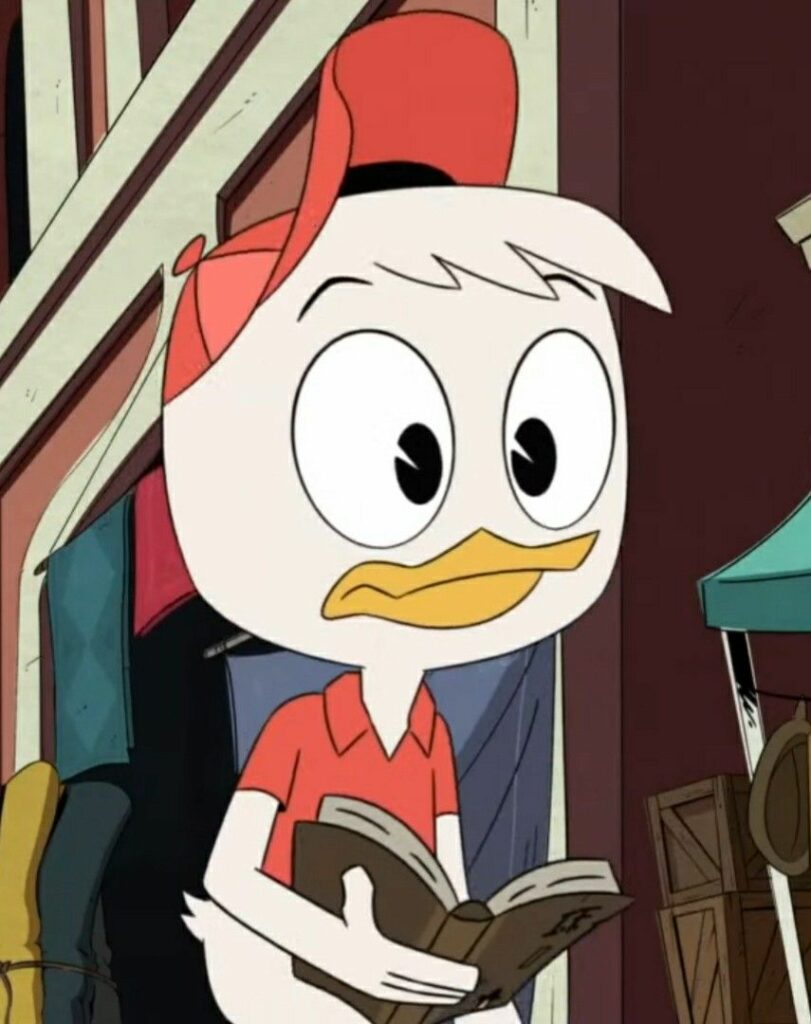 Another duck on the list is Huey Duck. He is the son of Della Duck and the brother of Louie and Dewey. He is the most intelligent among the triplets. Huey wears a red shirt and cap.
11- Drake Mallard: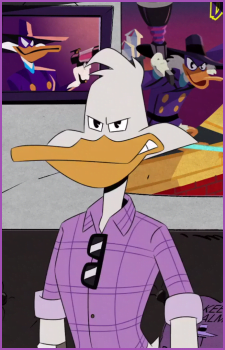 You might be thinking why it's called Mallard. Actually, Mallard is a kind of wild duck with a green head and white collar. Drake made his debut with The Dark Knight Returns.
READ MORE- 15 Famed Green Characters Of All Time
12- Webby VanderQuack: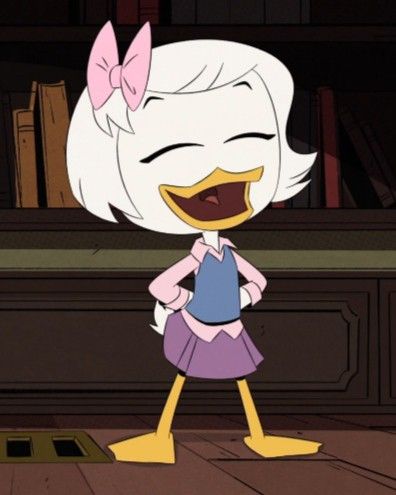 Webby VandrQuack is a cute little duckling. She is an animal lover. Webby appeared in various shows, films, and video games also. She always carries her Quacky patch doll with her.
13- Daffy Duck: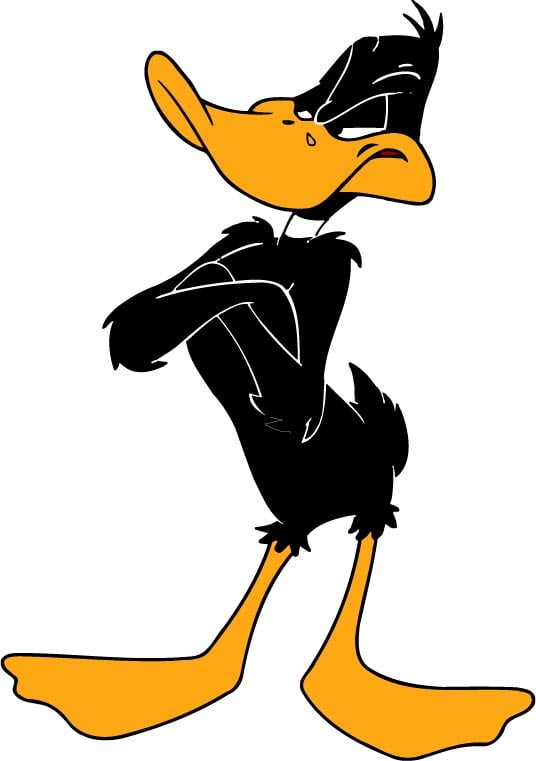 Daffy Duck is a black duck that appeared in Looney Tunes and Merrie Melodies. He is the opponent and sometimes friend of Bugs Bunny. TV Guide listed him in its "Top 50 Best Cartoon Characters" list at 14th position.
READ MORE- 12 Most Popular Yellow Cartoon Characters Ever
14- Count Duckula: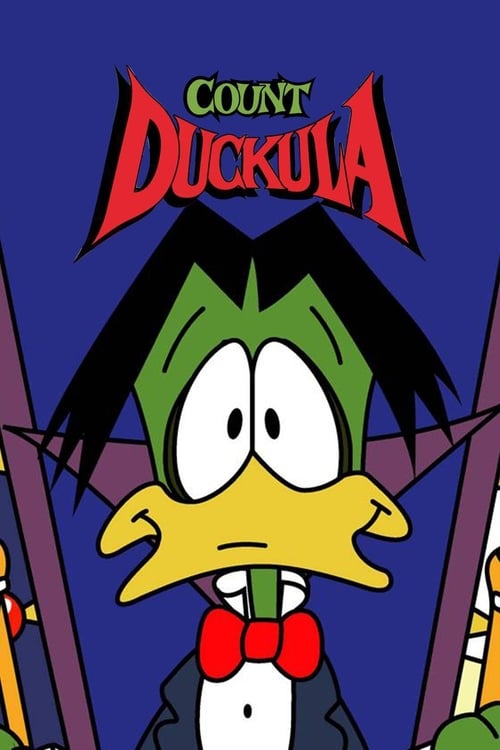 Count Duckula is considered to be one of the renowned cartoon ducks. He is a vegetarian vampire duck. Duckula loves broccoli sandwiches. He is the main protagonist of Count Duckula.
15- Louie Duck: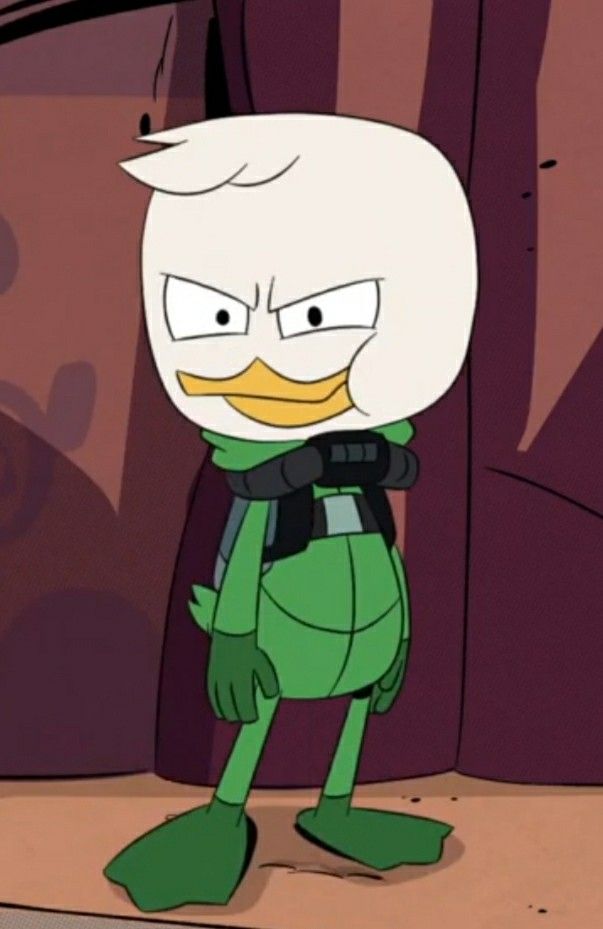 One of the protagonists of Duck Tales(2017), Louie Duck is the youngest son of Della Duck. He wears a green shirt and hat. Bobby Moynihan gave his voice to the character.
READ MORE- 15 Popular Sanrio Characters Of All Time
16- Ludwig Von Drake: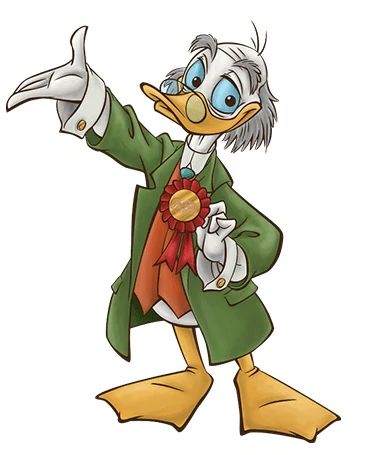 Ludwig Von Drake is the paternal uncle of Donald Duck. He is a professor, scientist, and psychiatrist. He used to do research and inventions for the sake of other beings.
17- Dewey Duck: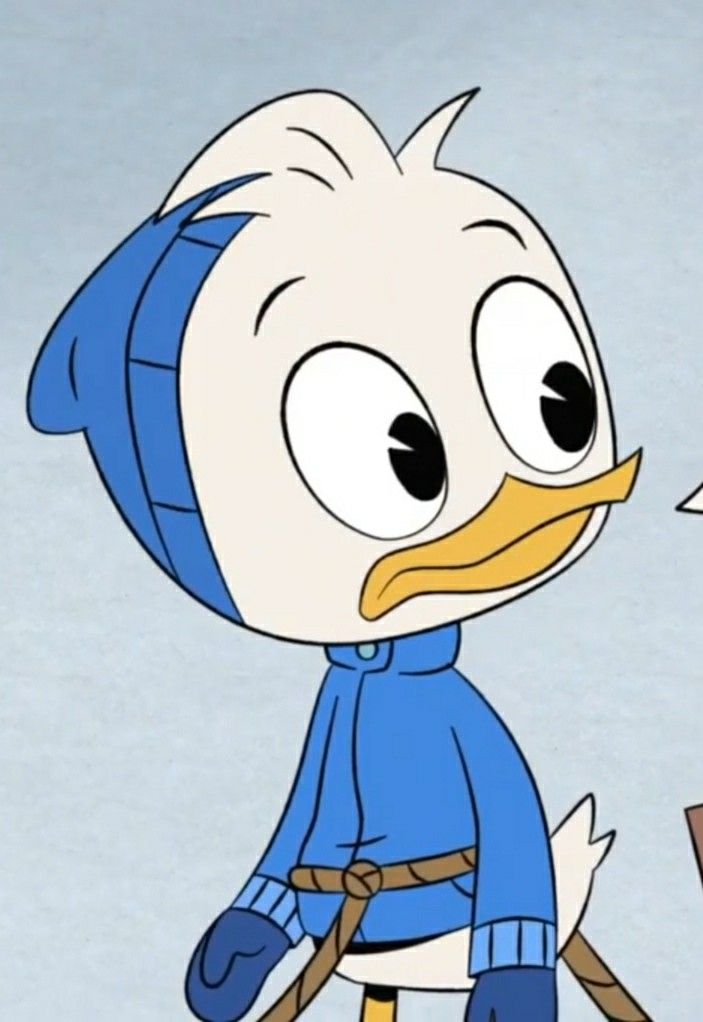 Dewey Duck is a daring adventure lover. He wears a blue shirt and a blue hat. Dewey, Huey, and Louie make a perfect trio of brothers. Dewey likes his great uncle "Scrooge" a lot and wants to become like him.
READ MORE- 15 Famous Animated Cartoon Cats Characters Of All Time
18- Launchpad McQuack: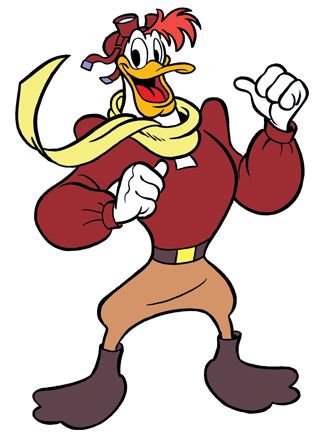 Launchpad McQuack works for Scrooge McDuck. He is a courageous guy. But he gets easily distracted even while driving the plane. McQuack appeared as the main character in the DuckTales reboot series.
19- Daisy Duck: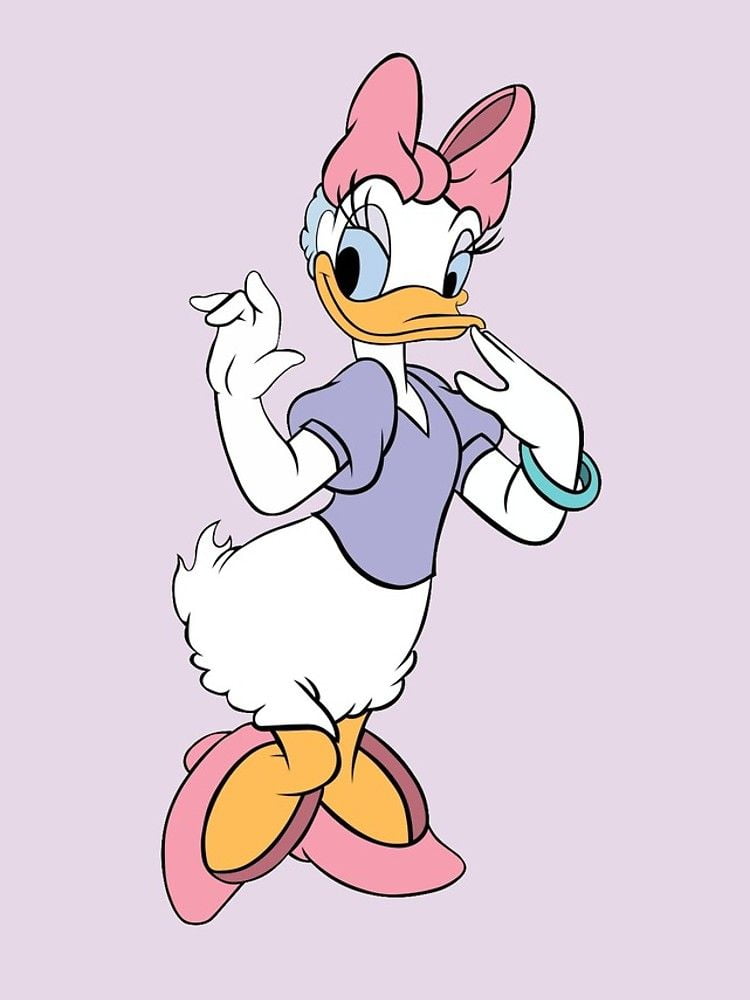 Carl Barks designed the beautiful Daisy cartoon duck characters in 1937. Daisy has appeared in several films and direct-to-video movies like The Three Musketeers, Mickey's Christmas Carol, etc.
READ MORE- 40 Funny Cartoon Characters || Funniest Animated Personality
20- Gizmoduck: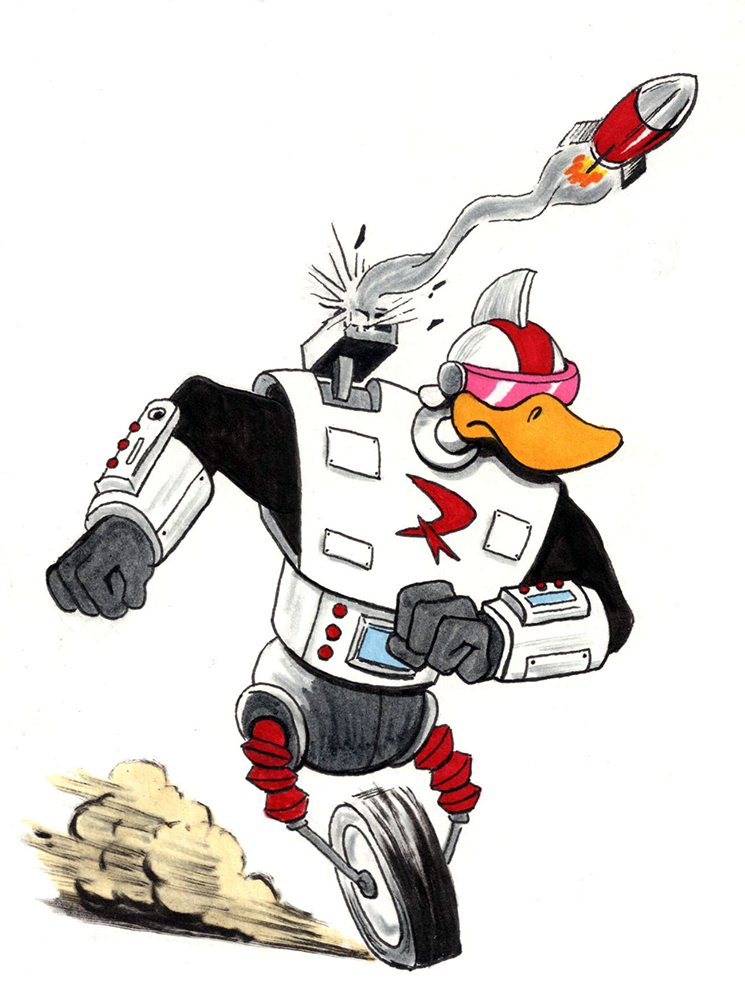 Gizmoduck or Fenton Crackshell is a chief security guard appointed for Money Bin. He is excellent at counting. Only Scrooge McDuck and Mrs. Crackshell know that Fenton and Gizmoduck are the same.