Are you looking for Scooby Doo Villains? so in this article, we will be looking for the evilest Scooby Doo Villains of all time. These Villains are always up to no good and want to take over the world or just want a rich life. Scooby and his friends need to stop them with their quick wit and clever disguises.
Some of the villains who have been featured in the Scooby-Doo series are of course Scooby-Doo himself, and then there is the Black Knight Ghost. These villains are all considered Scrappy-Doo villains in the sense that they were all defeated by Scrappy-Doo in the original Scooby-Doo series.
READ MORE – 15 Famous Animated Cartoon Cats Characters Of All Time
11 Evil Scooby Doo Villains Of All Time
1 – The Creeper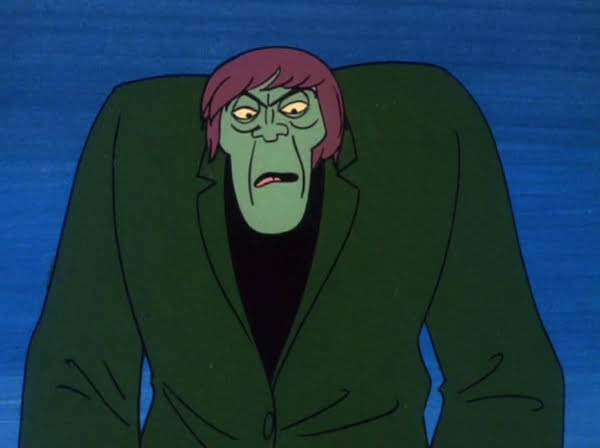 The Creeper was the disguise of Mr. Carswell(bank president). He wore a dark green trench coat with a black inner shirt, matching dark green pants, and black shoes. He had a violent temper, as shown when he brutally beat up a bank guard.
2 – Mummy Of Ankha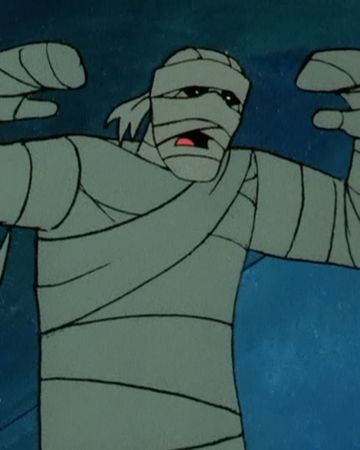 The Mummy of Ankha was the disguise of Dr. Najib. The Mummy of Ankha is the famous villain of Scooby-Doo, Where Are You? the episode, "Scooby-Doo and a Mummy, Too". The mummy was hostile and short-tempered. One of the Evil Scooby Doo Villains Of All Time. It did not speak much, communicating mostly in ghostly moans and groans.
READ MORE – 40 Funny Cartoon Characters || Funniest Animated Personality
3 – Ghost Of Mr. Hyde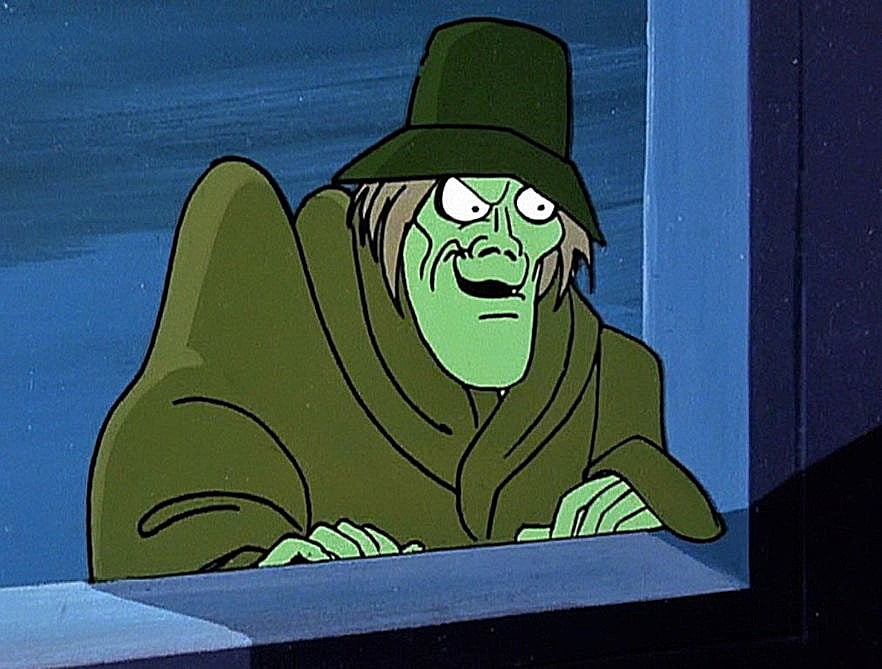 The Ghost of Mr. Hyde was the disguise of Dr. Jekyll, who used it to cover up his jewel thefts. He had a sinister personality, often laughing maniacally when things were going his way.
4 – Spooky Space Kook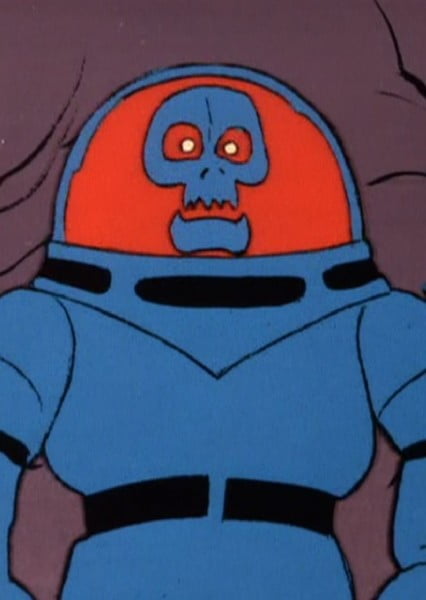 The Spooky Space Kook was the disguise of Henry Bascomb. It tried to scare off snoopers with its high-pitched laugh. The Space Kook left glowing footprints and fingerprints that dissipate after an undetermined time. One of the Evil Scooby Doo Villains Of All Time.
READ MORE – 15 Hottest Female Cartoon Characters Of All Time
5 – Snow Ghost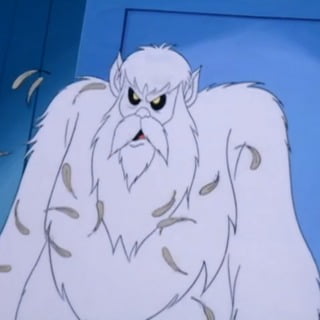 The Snow Ghost is the disguise of Mr. Greenway. He was able to 'fly' because of transparent skis that were hard to spot at night. The ghost also seemed to be extremely powerful.
6 – Phantom Shadows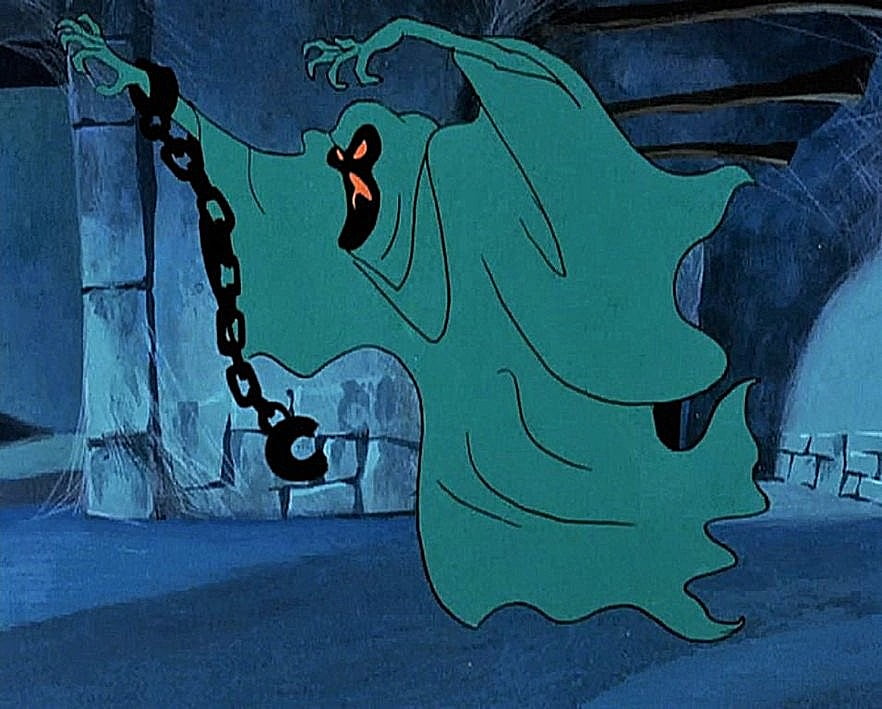 The Phantom Shadow aka Green Ghosts were the disguises of Cosgood Creeps and Cuthbert Crawls. They had a habit of laughing in a sinister way to scare Scooby-Doo and the gang. One of the Evil Scooby Doo Villains Of All Time. Also, They wore gloves, with long, curved fingers.
READ MORE – 15 Best 80s Cartoon Reminds Your Childhood Memories
7 – Gator Ghoul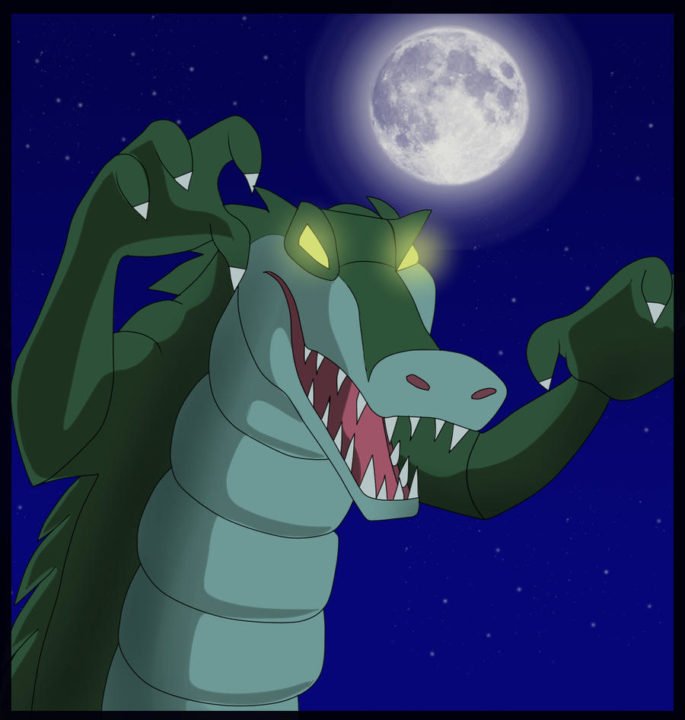 The Ghost of Gator Ghoul was believed to haunt the Hokeyfenokee Swamp, but it was really Alice Dovely in disguise. It had a habit of growling and hissing to scare away the Scooby gang.
8 – Ghost of Captain Cutler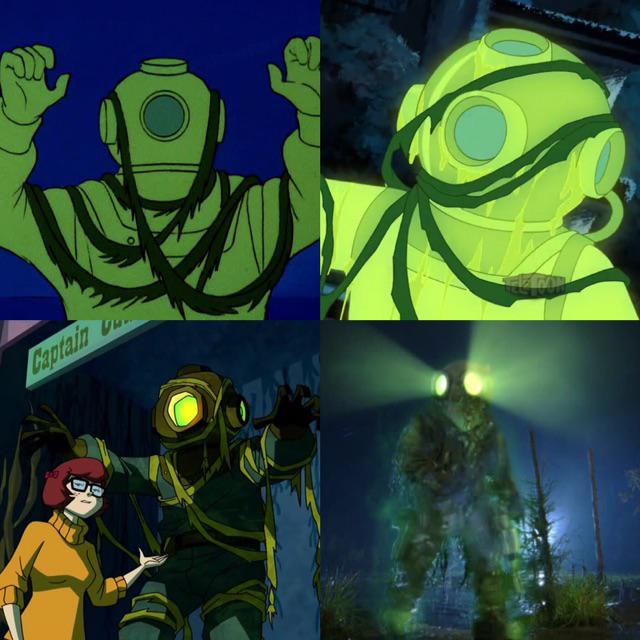 The Ghost of Captain Cutler was the alleged return of Captain Cutler. In reality, he faked his death so that he could steal yachts around Rocky Point Beach. One of the Evil Scooby Doo Villains Of All Time. He left glowing footprints wherever he went, as a result of the glowing seaweed.
READ MORE – 15 Popular Flintstones Characters Of All Time
9 – Headless Spectre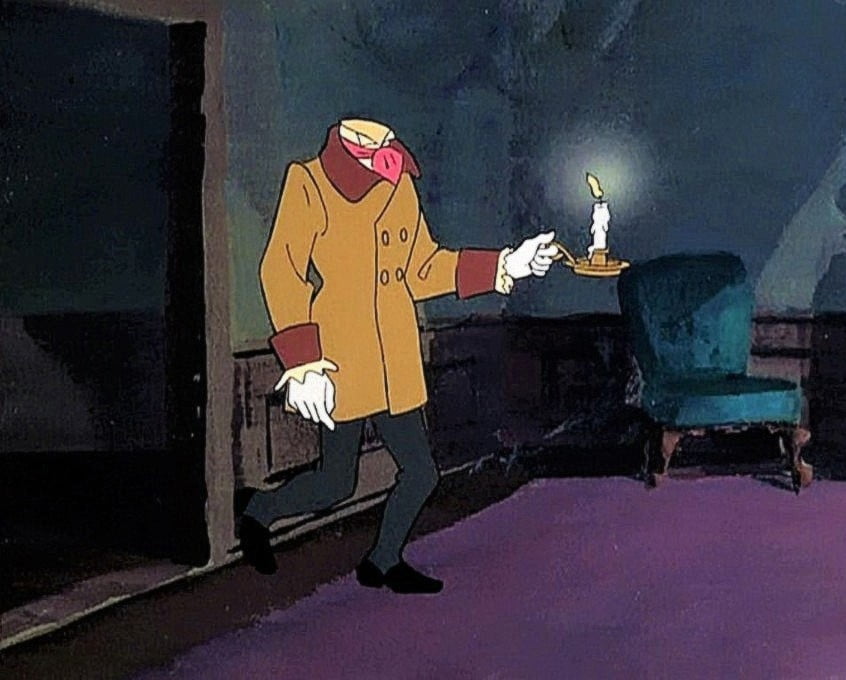 The Headless Specter was the disguise of Penrod Stillwell. He had an eerie laugh as he chased people around.
10 – Tar Monster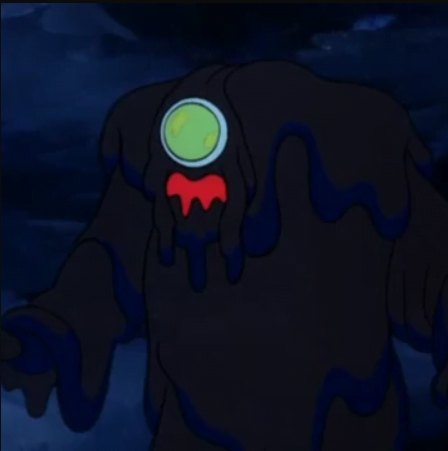 The Tar Monster was the disguise of Mr. Stoner. He basically just growled and roared as he chased after any intruders. The original version only had the ability to swim through tar, which was because it had a diving suit underneath.
READ MORE – Cartoon Network Villains: 12 Popular Felon Of All Time
11 – 10,000 volt ghost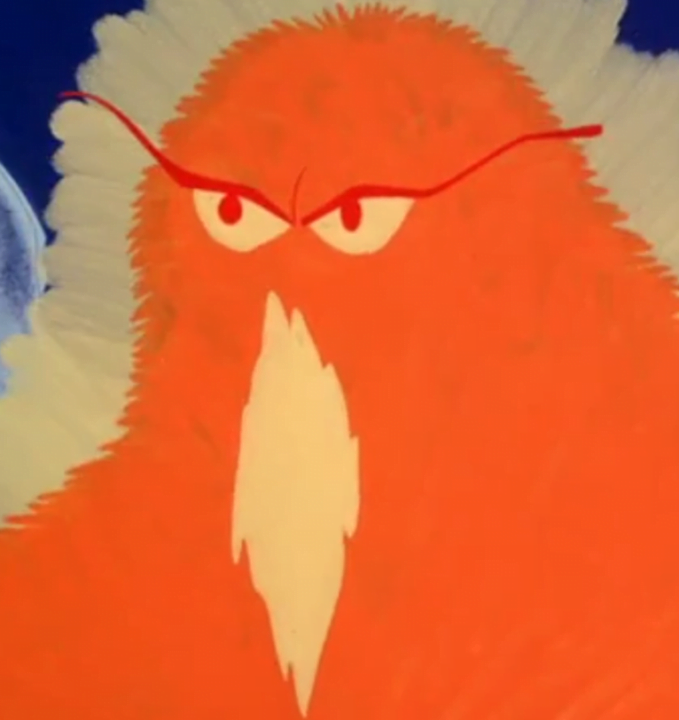 The 10,000 Volt Ghost was the disguise of Mr. Voltner, who faked his death and pretended to be his own ghost in order to scare people out of Winterhaven. He had a powerful electrical field around him that he could apparently regulate. He is a pear-shaped, orange electrical mass with two arms and two legs.