Hip-hop has become one of the most popular genres around the world. It has grown to encompass a wide range of styles with numerous artists achieving huge success. However, it has also been a controversial genre, in terms of race and gender. In today's post, we will consider the most famous gay rappers.
Moreover, LQBTQ+ artists also express their struggles through their music. They also address issues of identity, social justice, and representation.
READ MORE- 20 Famous Lesbian Singers Of All Time 
There have been several rappers who are making waves in the rap industry, from Lil Nas X to Frank Ocean to Taylor Bennett. These rappers help to create a more diverse and inclusive rap community for all. Let's check out the list given below:
1- Mista Strange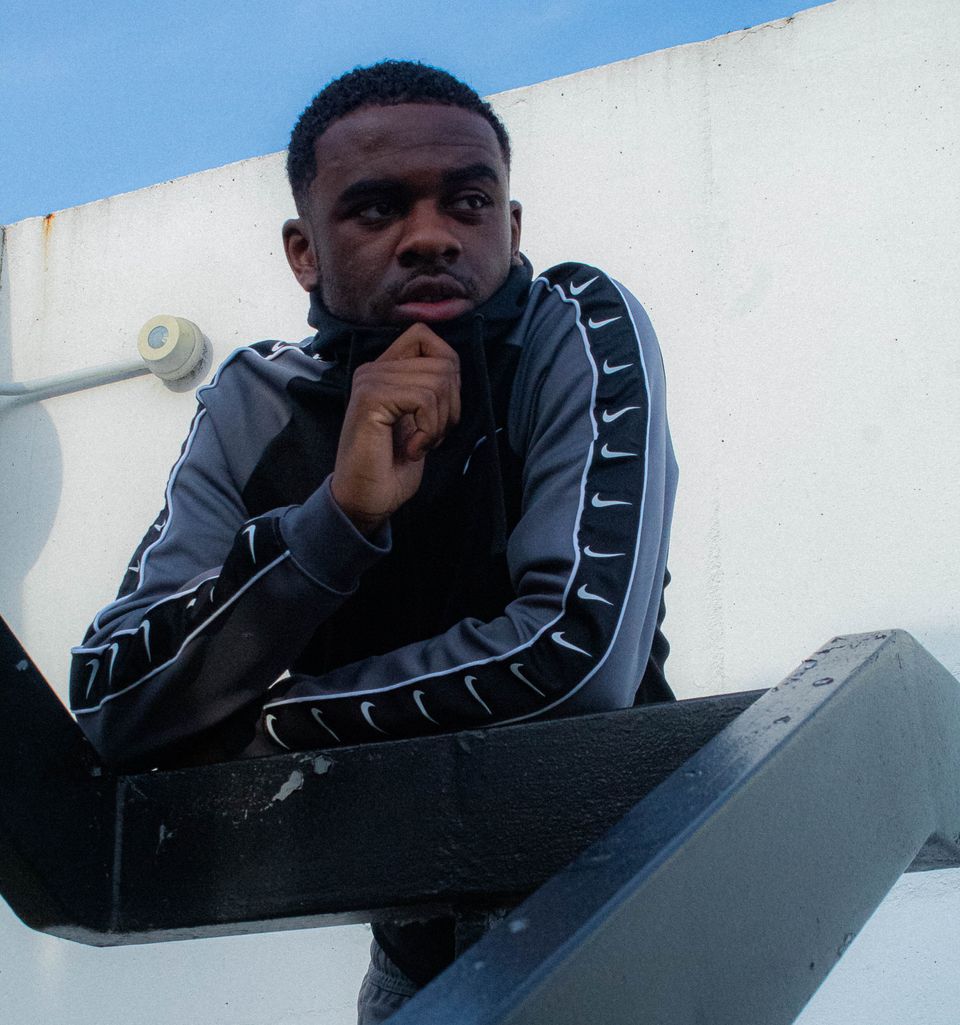 Mista Strange is a drill rapper from Britain. He is famous for We Are Black & British, Zalando: Here To Stay, and +44 Podcast with Zeze Millz and Sideman. He shared his experience of being gay and how people behave after knowing that.
2- Lil Nas X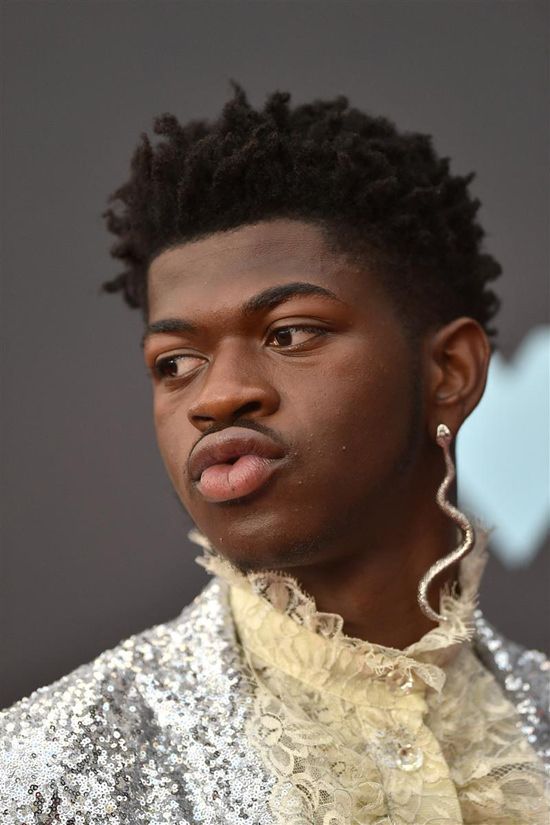 Lil Nas X is one of the prominent gay rappers. He gained prominence with his superhit song "Old Country Road". Other hit works include "7", and"Montero". He is open about being a member of the LGBTQ+ community.
3- Mykki Blanco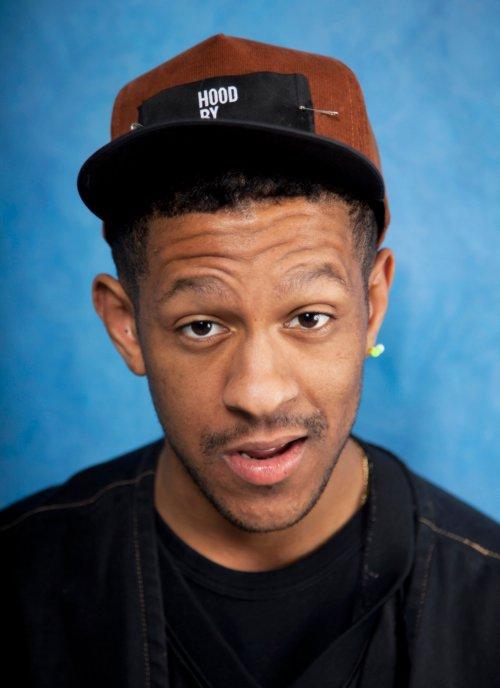 Mykki Blanco is a rapper, poet, and activist as well. He started his musical career with the EP Mykki Blanco & the Mutant Angels. Blanco has also collaborated with renowned artists such as Orange, Kanye West, and Teyana Taylor.
READ MORE- 10 Best Adorable LGBTQ+ Celebrity Couples
4- Kevin Abstract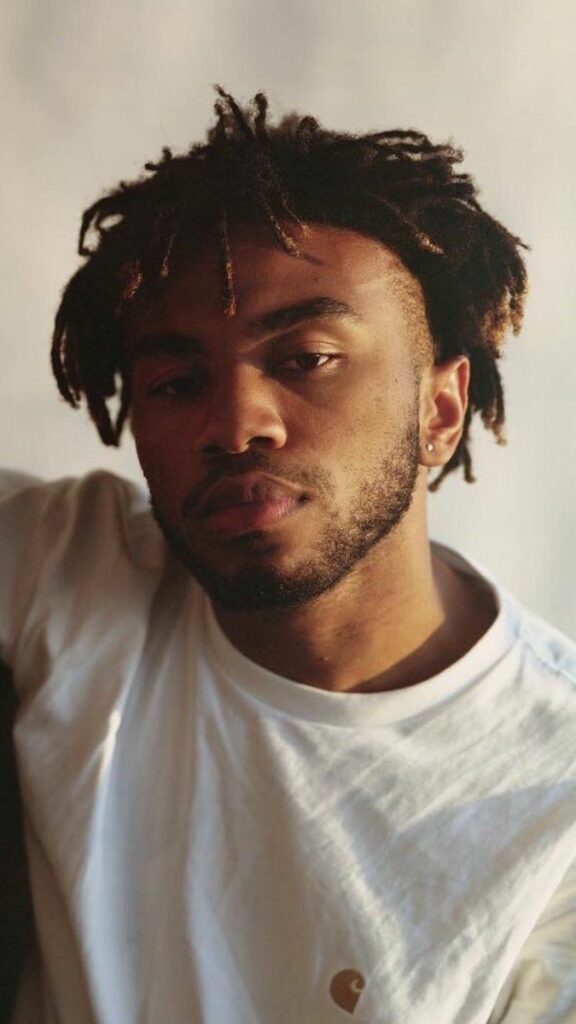 American rapper Kevin Abstract was born on 16 July 1996. His real name is Clifford Ian Simpson. He is one of the founding members of the collective Brockhampton. In 2016 the rapper came out as gay. MTV 1987, Arizona Baby, and Miserable America are some of the most notable works.
5- Young M.A.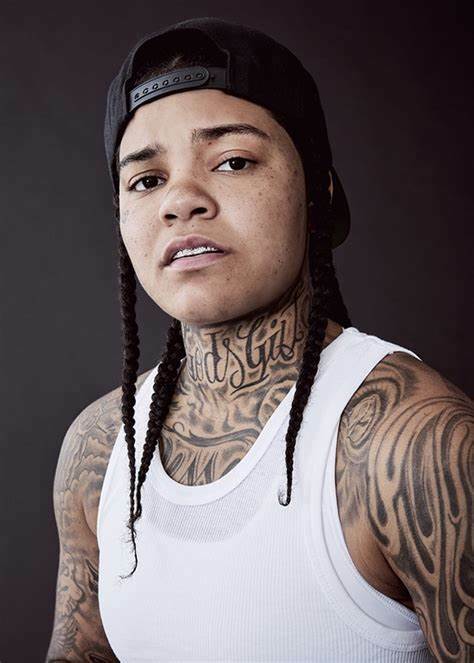 Katorah Kasanova Marrero aka Young M.A. is a famous rapper. she is popular for her chart-topping single "Ooouuu". She got inspiration from rappers like Lil Wayne, 50 Cent, and Jay-Z. PettyWap, Big, and Tp The Surgeon are some of her best hit singles.
6- ILoveMakonnen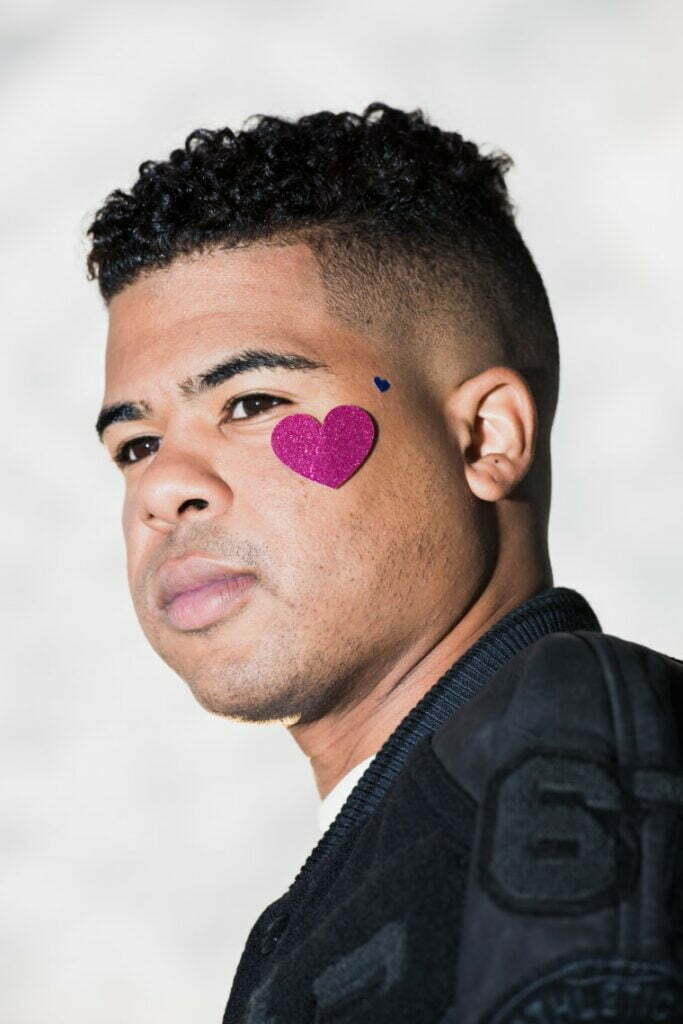 Makonnen Kamali Sheran is a better known by his stage name iLoveMakonnen. He is one of the famous gay rappers. He started uploading his songs on MySpace. His singles "Tuesday" and "I've Been Waiting" certified RIAA's platinum and gold respectively.
READ MORE- 20 Best Famous Gay Male Singers Of All Time
7- Snow Tha Product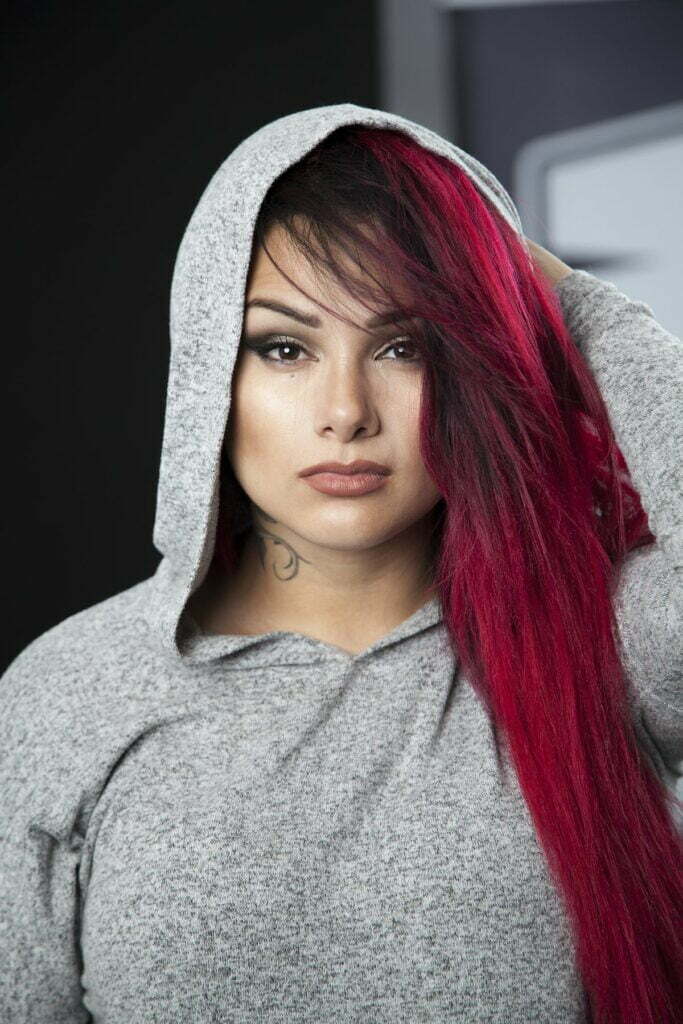 The multitalented Snow Tha Product is a rapper, YouTuber, actress, and singer. Some of her best works include Good Nights & Bad Mornings 2: The Hangover, Unorthodox, VIBE HIGHER, and The Rest Comes Later. She is popular for her fast style of rapping.
READ MORE- 15 Famous Crip Rappers You Must Know
8- Frank Ocean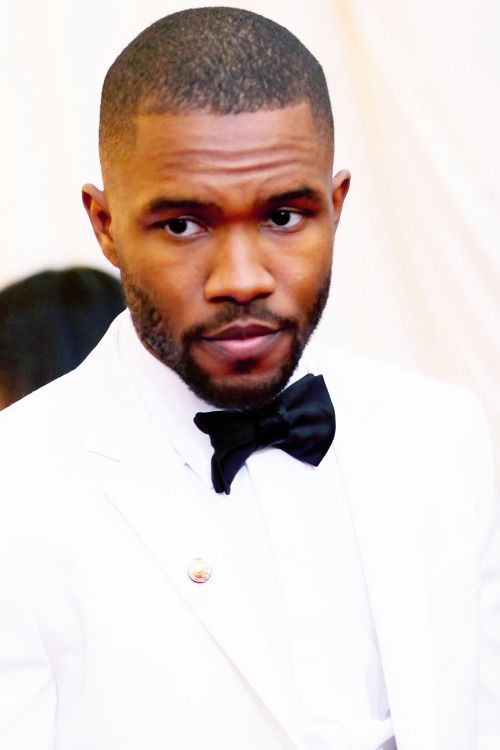 Frank Ocean is a prominent rapper from California. His real name is Christopher Francis Ocean. Rolling Stone listed his two studio albums on its 500 Greatest Albums of All Time(2020). He has won several awards including two Grammy Awards and a Brit Award.
9- Taylor Bennett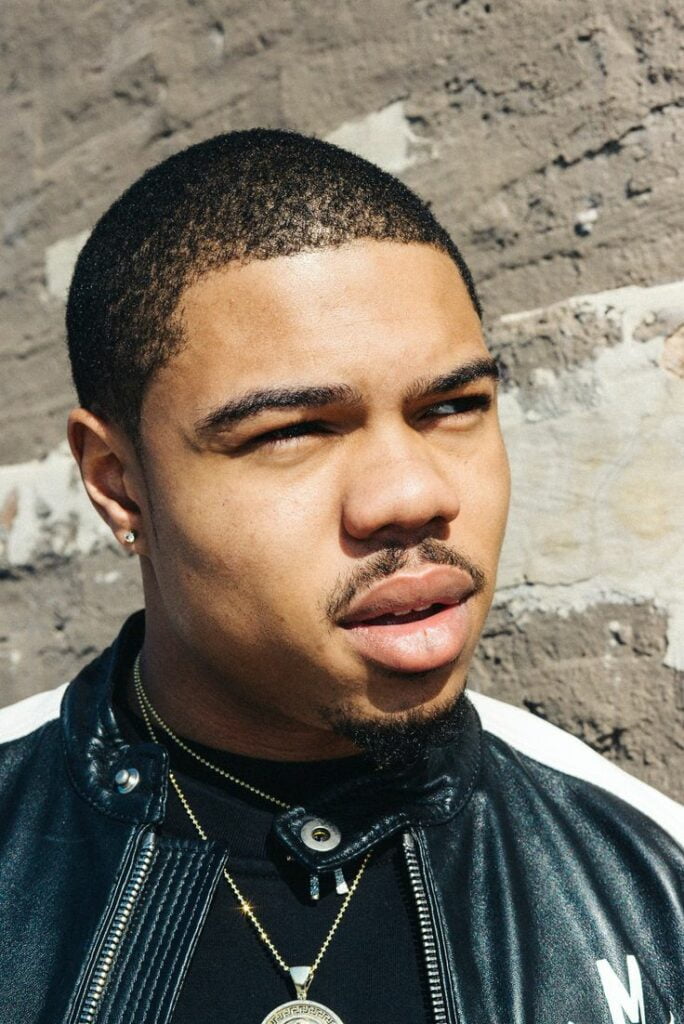 Taylor Matthew Bennett is a rapper born in Chicago. He is the brother of famous rapper Chance The Rapper. He made his debut with the mixtape "The Taylor Bennett Show". Bennett has collaborated with various artists including King Louie, Donnie Trumpet, and Chance The Rapper.
READ MORE- 15 Best Talented Houston Rappers Of All Time 
10- Queen Latifah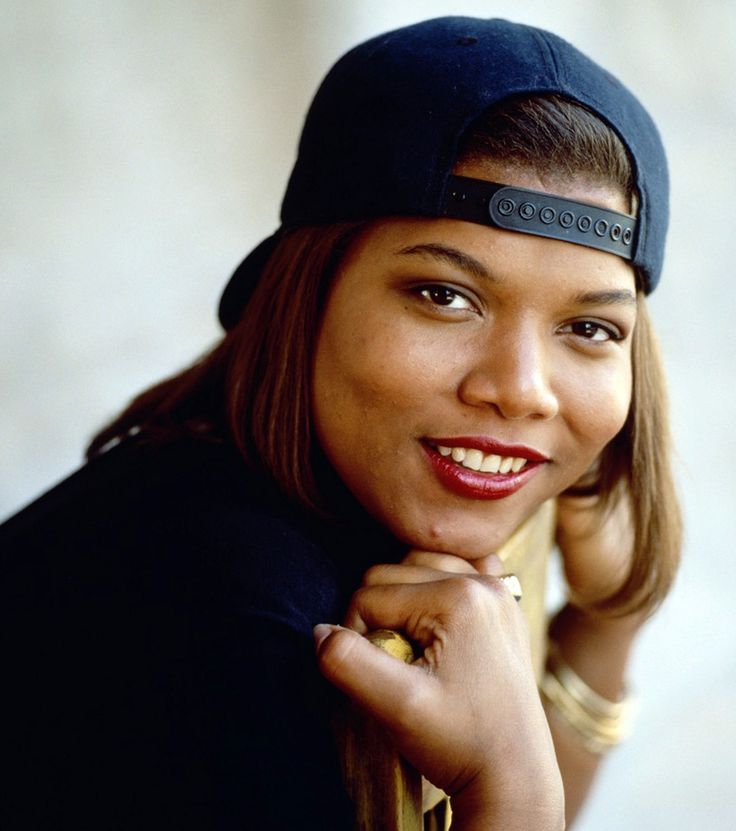 Next up, is the popular rapper, actress, and singer, Queen Latifah. She has been a part of the group Ladies Fresh before starting her solo career. She received various prestigious awards during her career including Primetime Emmy Award, Golden Globe Award, Grammy Award, NAACP Image Award, etc.
11- Jay Boogie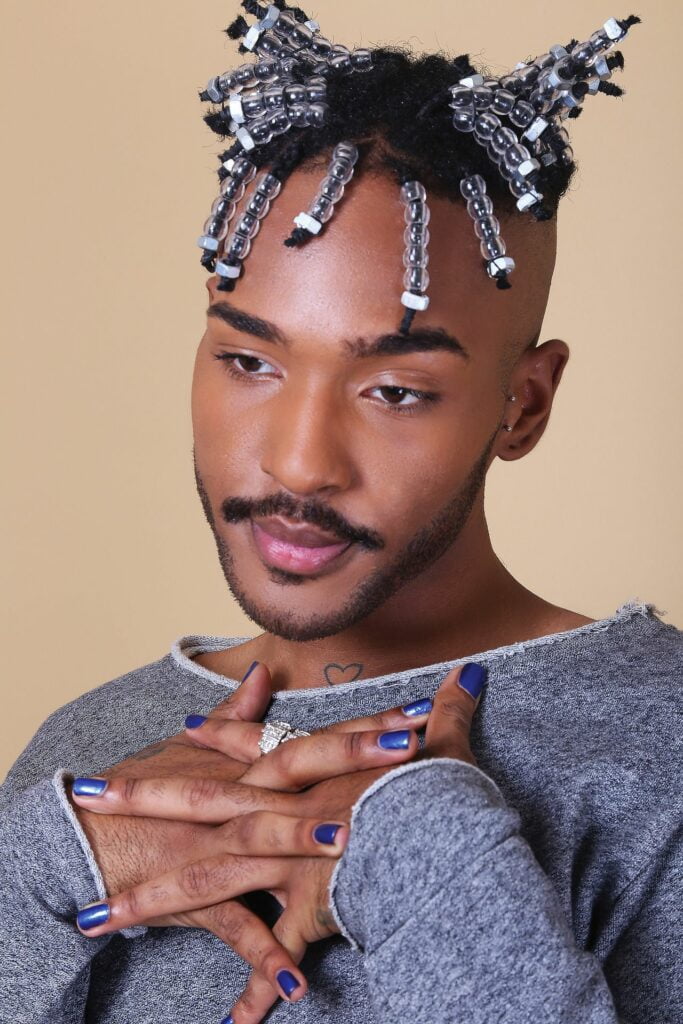 Jay Boogie has been a vocal advocate for LGBTQ+ rights. As a rapper, he used music to express the discrimination and hate of being gay in the industry. "Jesus Loves Me Too", "Gnarly" and "Roses Gabor" are some of his most notable works.
READ MORE- 12 Famous Mexican Rappers Of All Time
12- Cakes da Killa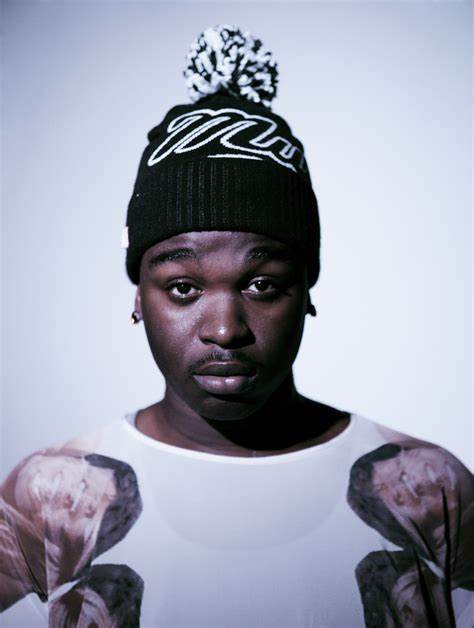 Cakes da Killa is one of the most famous gay rappers who was born in Teaneck, U.S. He is best known for blending genres of electronic dance music, house, and hip-hop. Some of his hit singles include Give It To Me, Serve It Up, Pop Shit, DON DADA, and Luv Me Nots.
13- KC Ortiz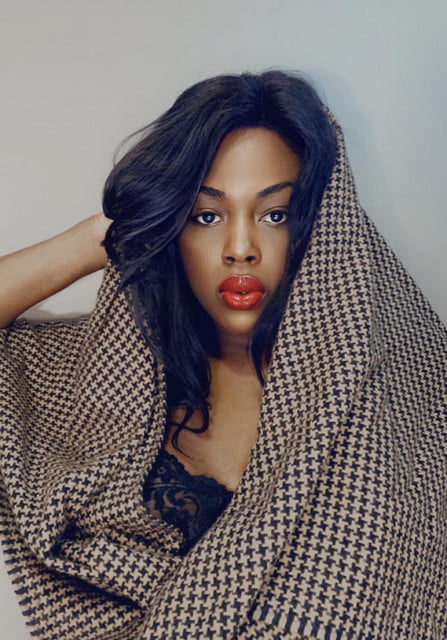 KC Ortiz is a talented rapper from Chicago, Illinois. She began her career with the album "Church Tapes". Her song "Tombstone" brought her success and popularity. Her hard-hitting beats and dark lyrics represent the issues related to racism, class, and inequality.
READ MORE- 15 Best Fat Rappers Of All Time
14- Lil Peep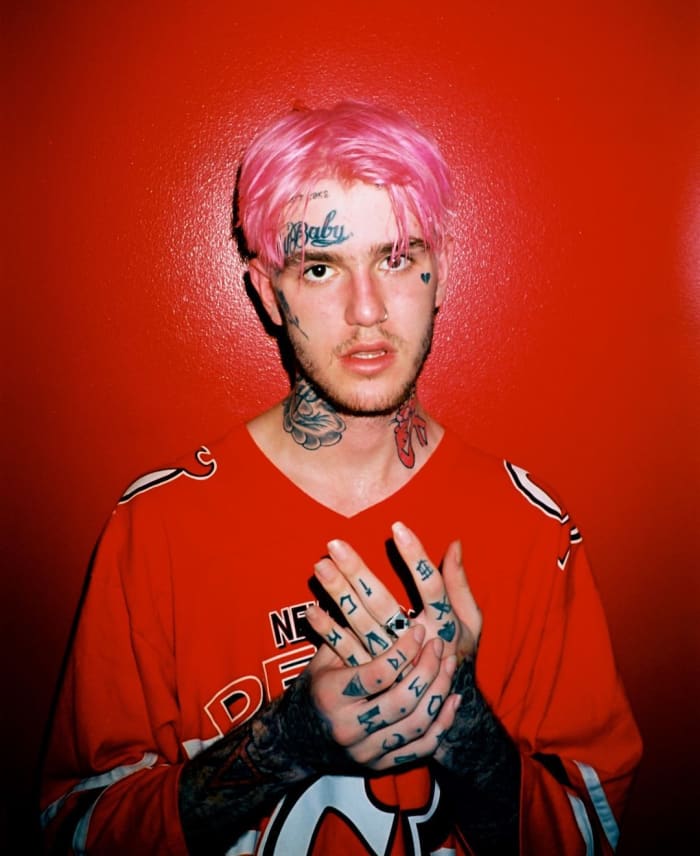 Lil Peep was one of the most famous gay rappers. He was born Gustav Elijah Åhr in Allentown. He was a member of the emo rap group GothBoiClique. Peep died at the age of 21 due to a drug overdose. Various artists paid tribute to him including Post Malone, Marshmello, Bella Thorne, Lil Pump, etc.
15- Da Brat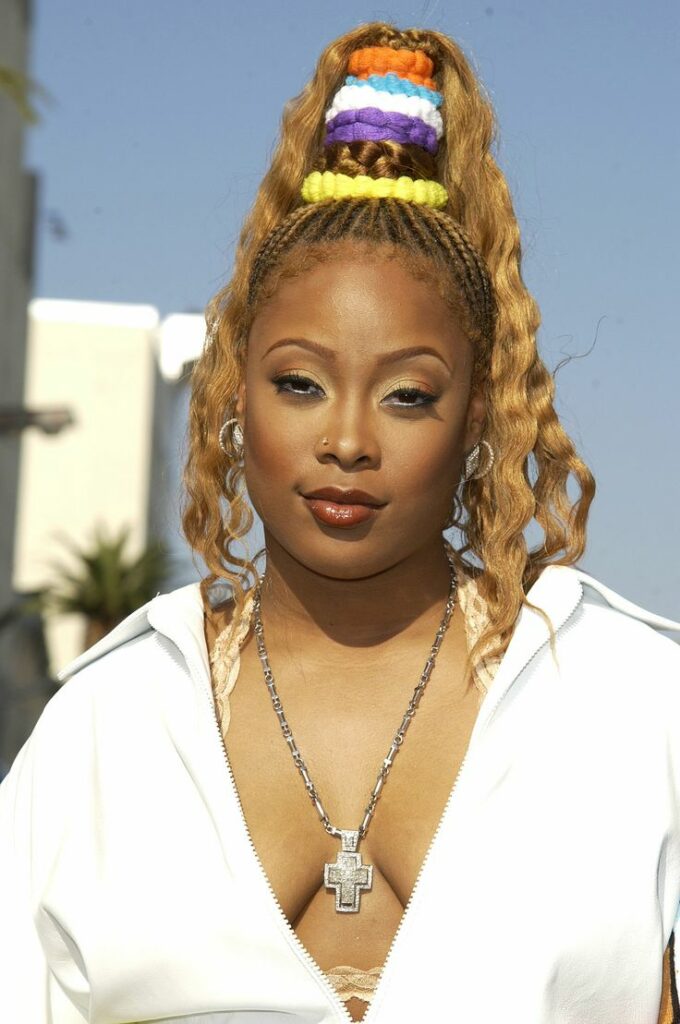 Da Brat is a renowned actress and rapper. She was born Shawntae Harris-Dupart in Chicago, Illinois. She released her debut album "Funkdafied" which made her the first female solo rap act to get a platinum certification. Da Brat appeared in films like Kazaam, Civil Brand, and Canal Street.
READ MORE- 15 Best White Female Rappers Making Waves In Hip-Hop Industry
16- Quay Dash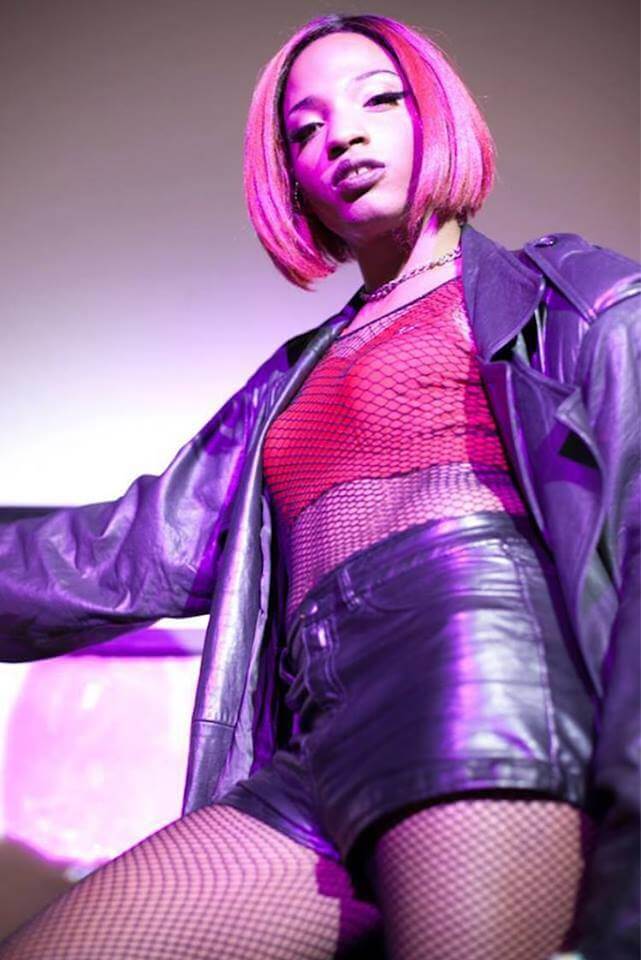 The New York rapper Quay Dash is popular for her harsh lyrics. She expresses the themes of sexuality, gender identity, and social acceptance through her music. Her debut Ep "Transphobic" is famous for its bold message and ultimate music.
17- Big Freedia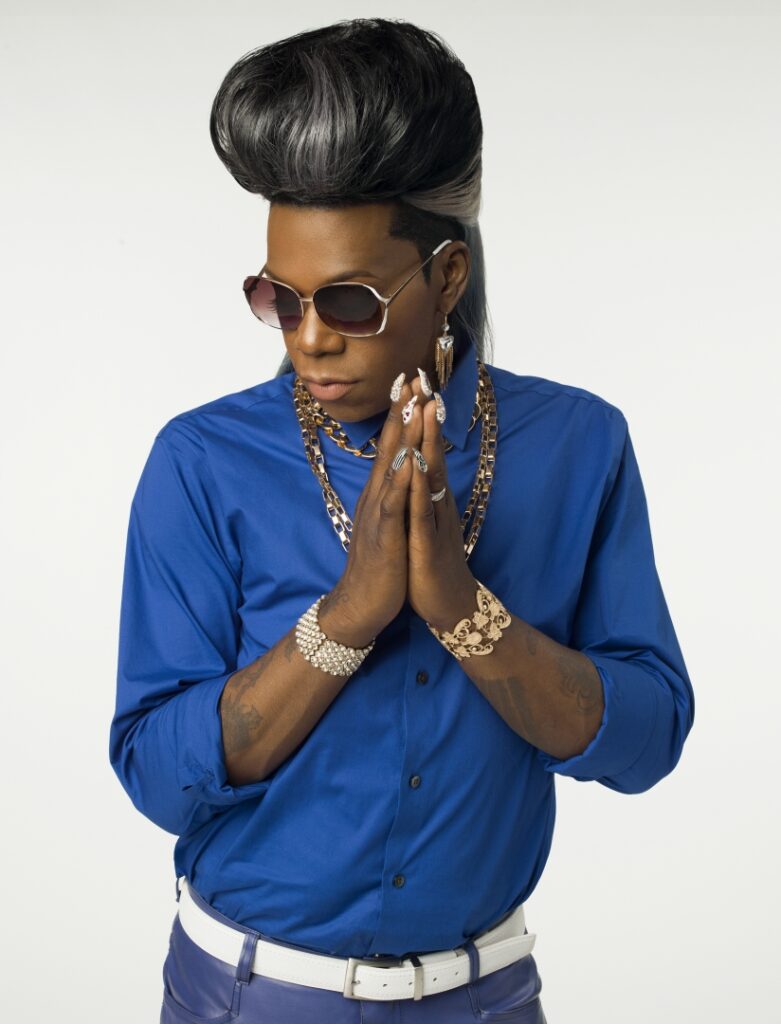 Rapper Freddie Ross Jr. is better known as Big Freedia. He is one of the pioneers in popularizing the New Orleans genre of hip-hop, "bounce music". He is a gay rapper who appraises his feminine side too. Freedia has collaborated with renowned artists such as Kessha, Drake, Beyonce, Lizo, and Jordin Sparks.
READ MORE- 15 Best New York Rappers Of All Time 
18- Kidd Kenn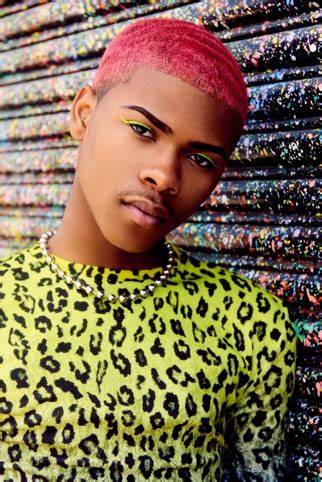 Kenneth Reed aka Kidd Kenn is a famous rapper from Chicago. He has established himself as a rising star in the rap world with his bold style, and catchy hooks. He often represents issues like bullying, discrimination, and mental health among the LGBTQ+ community.
19- Le1f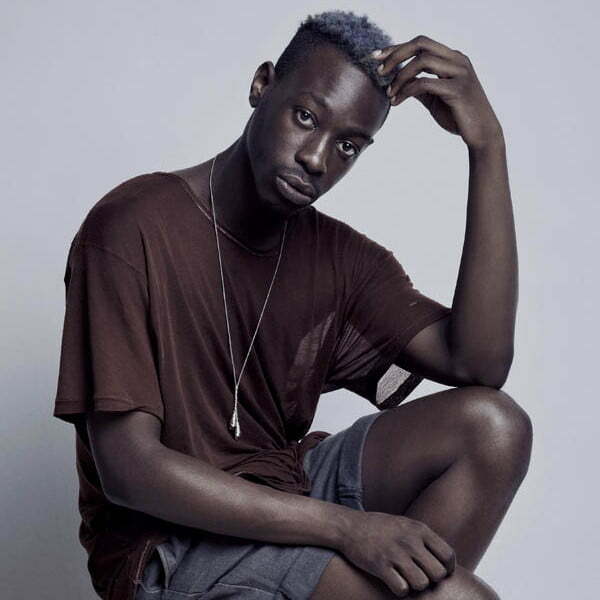 Rapper Khalif Diouf is also known as Le1f or Kalifa. He is also a record producer. He founded the label Camp & Street along with fellow artists Don Christian, Chaz Requina, and Boody. "Riot Boi", "Blue Dream", and "Dark York" are considered his most notable works.
READ MORE- 10 Most Popular 90s Rappers Ever 
20- Angel Haze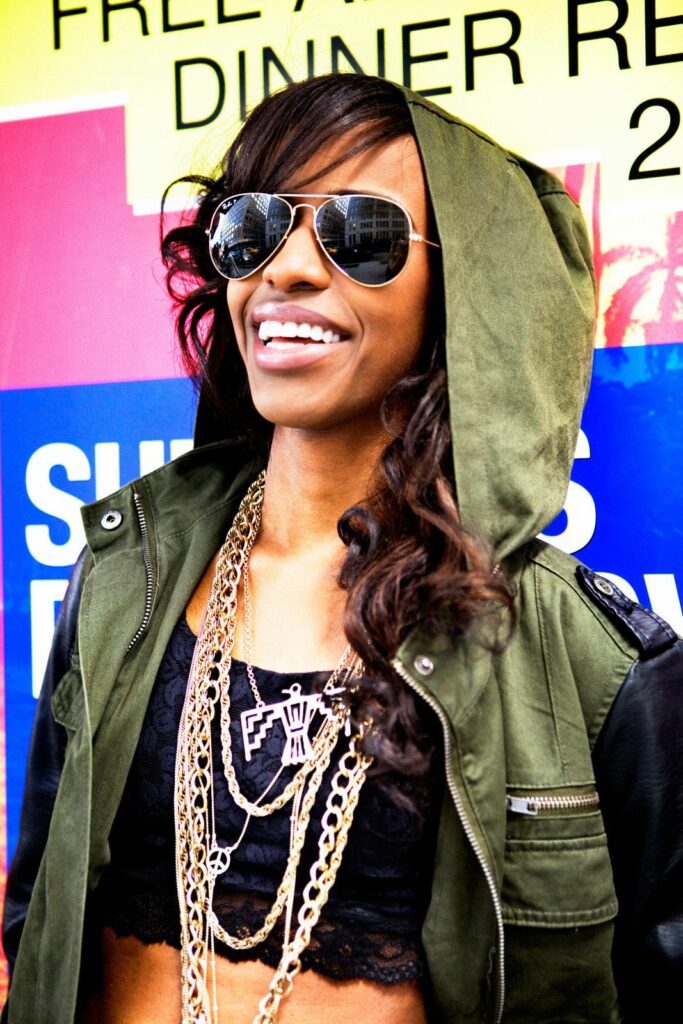 ROES or Angel Haze is an American rapper. She started her career by writing rap and songs for herself. She released the mixtape Reservation ranked as BBC's sixth-best mixtape of 2012. Haze has been also open about mental illness, anorexia and racism.