Greetings and a warm embrace to our readers on our page! Libra artists have carved a remarkable niche in the global artistic landscape, captivating audiences with their creativity, charm, and ability to connect on a deep emotional level.
Born between September 23 and October 22, Libra artists possess a unique blend of artistic prowess and an innate understanding of balance and harmony.
Libra artists have a natural affinity for the arts, excelling in various disciplines such as painting, music, writing, and acting. The global appeal of Libra artists can be attributed to their ability to strike a delicate balance between emotion and intellect.
Libra artists are known for their refined taste and attention to detail. They meticulously craft their art, seeking perfection in every stroke, note, or word.
This dedication to their craft is apparent in the captivating narratives they weave, the harmonious melodies they compose, and the captivating images they create.
The charm and charisma of Libra artists and musicians further contribute to their global popularity. Their ability to engage and connect with audiences creates a sense of intimacy and familiarity, forging a strong bond between artist and admirer. 
Libra artists possess a natural magnetism that draws people in, leaving a lasting impression on those who experience their art.
Libra artists and musicians have emerged as cultural icons, revered for their ability to convey complex emotions, promote harmony, and inspire meaningful introspection. Their work transcends cultural boundaries, resonating with individuals from diverse backgrounds and cultures.
READ MORE – 25 Best Jazz Musicians Of All Time 
Reading below you will find a list of Libra Artists & Musicians that You Must Know. 
1- Ryder Tully
Ryder Tully is a Pop music performer known for songs such as "Good Feelings" and "Number One." He has more than 140,000 followers on his Ryder Tully music Instagram account where he promotes his art. His single "It's Alright" has become one of his most famous songs on Spotify.
2- Lena Katina
Lena Katina is one of the famous libra Russian singers, musicians, and former members of the musical duo t.A.T.u. She was born on October 4, 1984, in Moscow, Russia. Lena gained international fame as part of t.A.T.u., which was formed in 1999. The group achieved success with their debut single "All the Things She Said" in 2002, which topped the charts in several countries.
Lena Katina has continued to pursue her music career as a solo artist, releasing singles and performing live. Her music often incorporates elements of pop, electronic, and rock genres. Lena remains an influential figure in the Russian music industry and has a dedicated fan base worldwide.
3- Trick Daddy
Trick Daddy, whose real name is Maurice Samuel Young, is an American rapper, songwriter, and record producer.
He was born on September 27, 1973, in Miami, Florida. Trick Daddy gained prominence in the late 1990s and early 2000s with his distinctive rap style.
One of Trick Daddy's most well-known songs is "I'm a Thug," which was released in 2001 and became a hit on the Billboard charts.
He has collaborated with various artists throughout his career, including Lil Wayne, T-Pain, and Trina, among others.
4- Rich Homie Quan
Rich Homie Quan, whose real name is Dequantes Devontay Lamar, is an American rapper, singer, and songwriter.
Quan rose to prominence in 2013 with his hit single "Type of Way," which garnered widespread attention and chart success. The song was included on his critically acclaimed mixtape "Still Goin In – Reloaded.
Rich Homie Quan's music often combines catchy melodies, energetic delivery, and introspective lyrics. He has been associated with the Atlanta hip-hop scene and the "trap" subgenre.
READ MORE – Best 20 Famous Oklahoma Musicians Of All Time 
5- A$AP Ferg
A$AP Ferg, whose real name is Darold Durard Brown Ferguson Jr., is an American rapper, songwriter, and fashion designer. He was born on October 20, 1988, in Harlem, New York. A$AP Ferg gained prominence as a member of the hip-hop collective A$AP Mob, which also includes A$AP Rocky and A$AP Twelvyy, among others.
Ferg released his debut mixtape, "Trap Lord," in 2013, which received critical acclaim and showcased his unique style and energetic delivery.
Known for his versatile flow and creative wordplay, A$AP Ferg's music often blends elements of hip-hop, trap, and electronic genres. His lyrics touch on themes such as street life, personal struggles, and success.
6- Lil Mama
Lil Mama, born Niatia Jessica Kirkland, is an American rapper, singer, and actress. She gained recognition for her debut single "Lip Gloss" in 2007, which became a chart success. Lil Mama continued to release music, collaborating with artists like Chris Brown and T-Pain.
She also participated in the reality TV show "America's Best Dance Crew" and had acting roles in films such as "CrazySexyCool: The TLC Story." While her music career has had ups and downs, Lil Mama remains a notable figure in the hip-hop industry, known for her energetic performances and distinctive style.
7- Lali Espósito
Lali Espósito, known simply as Lali, is an Argentine singer, songwriter, and actress. Born on October 10, 1991, in Buenos Aires, she gained fame as a member of the pop group "Teen Angels" through the television series "Casi Ángeles."
Lali launched her solo music career in 2013 with her debut album "A Bailar," which achieved commercial success. She has since released several hit singles and albums, blending pop, dance, and Latin sounds.
Lali has also ventured into acting, starring in TV shows and films. With her charismatic presence and versatile talent, Lali Espósito has become one of Argentina's leading pop stars.
8- INNA
INNA, whose real name is Elena Alexandra Apostoleanu, is a Romanian singer and songwriter. Born on October 16, 1986, in Mangalia, Romania, she rose to international fame with her debut single "Hot" in 2008. INNA's music blends various genres such as dance-pop, electronic, and house, and she has collaborated with renowned artists like Pitbull and Daddy Yankee.
Best Known for her energetic performances and catchy melodies, INNA has released numerous hit songs, including "Sun Is Up," "Cola Song," and "Gimme Gimme." Her success extends beyond Romania, making her one of the most successful Romanian artists on the global music stage.
READ MORE – 20 Best Famous Singers & Musicians Of The 80s Ever
9- Mýa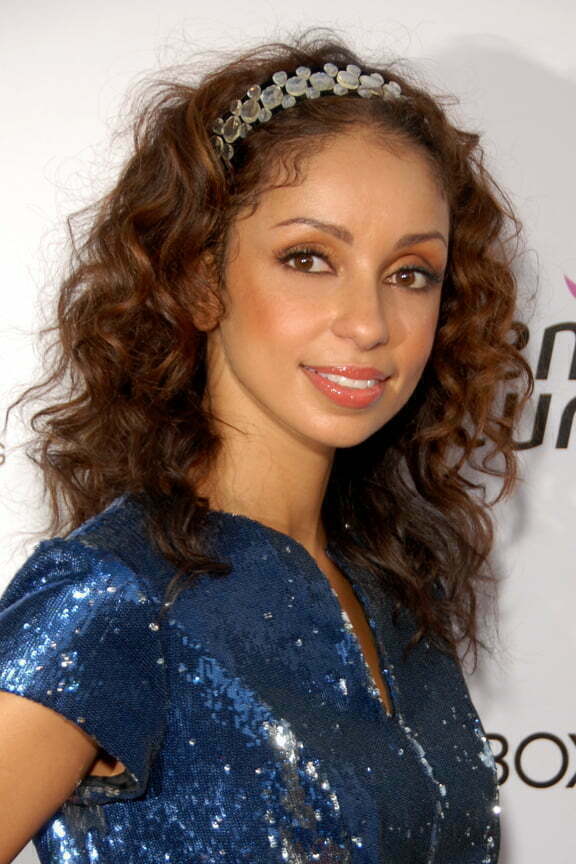 Mýa, whose full name is Mýa Marie Harrison, is an American singer, songwriter, and actress. She was born on October 10, 1979, in Washington, D.C. Mýa gained prominence in the late 1990s with her debut single "It's All About Me" and her self-titled debut album, which spawned hits like "Movin' On" and "My First Night with You."
She continued to release successful albums, including "Fear of Flying" and "Moodring." Mýa's music combines elements of R&B, pop, and hip-hop, and she is known for her smooth vocals and captivating performances. With her talent and versatility, Mýa has established herself as a respected figure in the music industry.
10- Gal Costa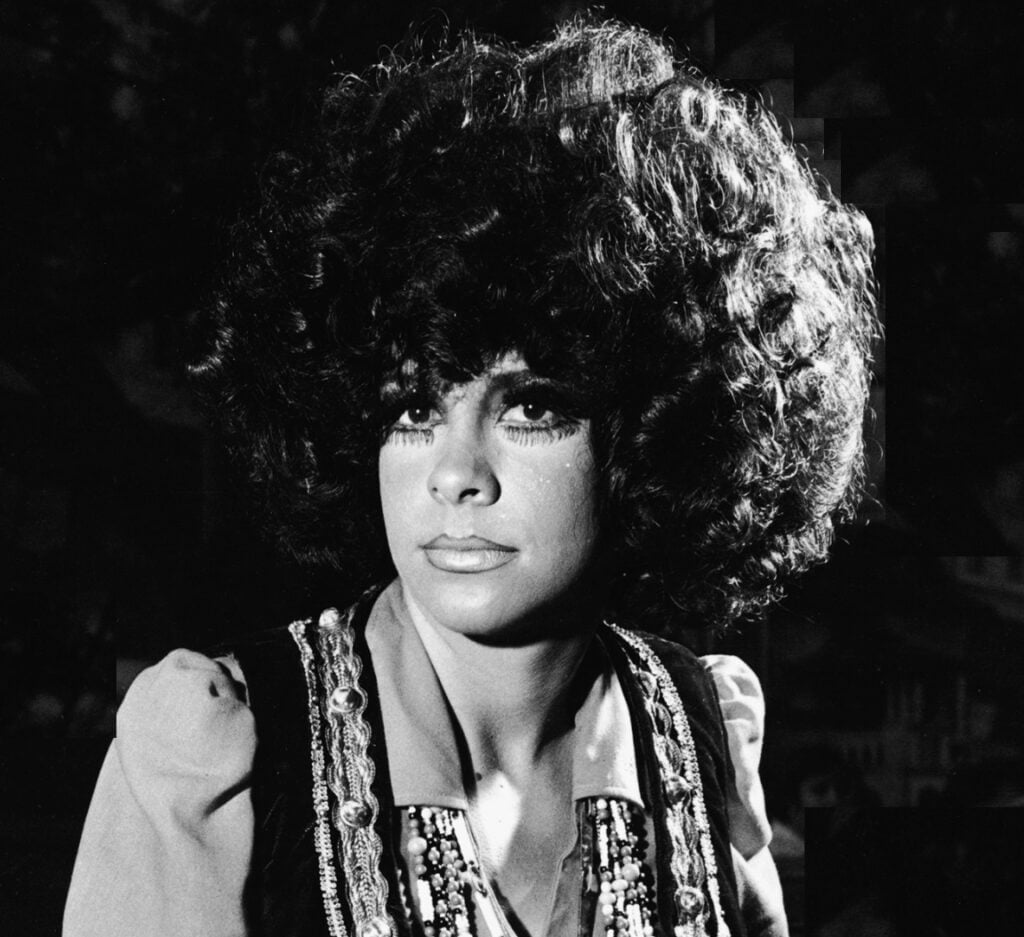 Gal Costa, born Maria da Graça Costa Penna Burgos on September 26, 1945, is a Brazilian singer and one of the most influential voices in Brazilian popular music. She rose to prominence during the Tropicalia movement in the late 1960s, known for her captivating stage presence and powerful vocal delivery.
Gal Costa has released numerous albums throughout her career, exploring various musical styles such as bossa nova, MPB (Música Popular Brasileira), and psychedelic rock. Her discography includes acclaimed albums like "Gal Costa" (1969), "Índia" (1973), and "Fa-Tal" (1971). With her expressive voice and artistic versatility, Gal Costa has left an indelible mark on Brazilian music.
11- Pitty
Pitty, whose real name is Priscilla Novaes Leone, is a Brazilian singer, songwriter, and musician. Born on October 7, 1977, in Salvador, Bahia, she is known for her powerful and distinctive rock vocals. Pitty gained popularity in the early 2000s with her debut album "Admirável Chip Novo," featuring hits like "Máscara" and "Equalize."
She has since released several successful albums, including "Anacrônico" and "Setevidas." Pitty's music often addresses social issues, feminism, and personal introspection, and she is recognized for her energetic live performances. With her raw talent and impactful lyrics, Pitty has become one of the leading figures in Brazilian rock music.
12- Julio Iglesias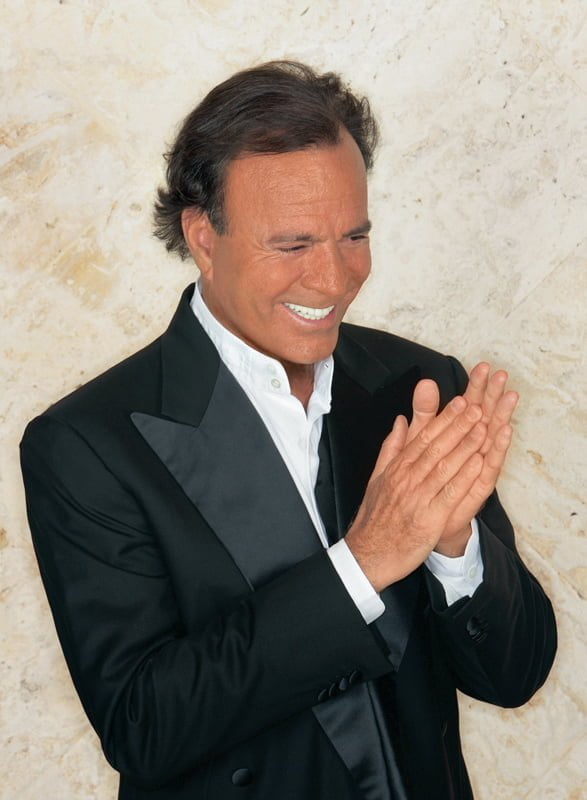 Julio Iglesias, born on September 23, 1943, in Madrid, Spain, is a Spanish singer, songwriter, and former professional footballer. He is one of the most successful Latin artists of all time, having sold over 300 million records worldwide. Julio Iglesias's music spans various genres, including romantic ballads and Latin pop.
His discography includes numerous chart-topping hits such as "Begin the Beguine," "To All the Girls I've Loved Before," and "Hey." Throughout his career, he has received numerous awards and accolades for his contributions to music. With his smooth vocals and charismatic stage presence, Julio Iglesias remains an iconic figure in the international music scene.
READ MORE – 20 Best Famous Hawaii Singers & Musicians Of All Time
13- Laura Nyro
Laura Nyro, born on October 18, 1947, in New York City, was an American singer-songwriter and pianist. She emerged in the 1960s as a prominent figure in the folk and pop music scene. Nyro's soulful and introspective compositions, filled with poetic lyrics and complex melodies, gained critical acclaim.
Her songs were covered by various artists, including Barbra Streisand and The 5th Dimension. Nyro's notable works include "Eli and the Thirteenth Confession" (1968) and "New York Tendaberry" (1969). Though she faced commercial challenges, her influence on subsequent generations of musicians is undeniable, making Laura Nyro a revered and influential artist.
14- Lauren Mayberry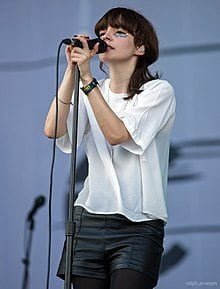 Lauren Mayberry is a Scottish singer, songwriter, and musician. She was born on October 7, 1987, in Glasgow, Scotland. Mayberry gained recognition as the lead vocalist of the synth-pop band CHVRCHES, which she co-founded in 2011. Known for her distinctive vocals and dynamic stage presence, she has contributed to the band's success with hits like "The Mother We Share" and "Leave a Trace."
Mayberry is also an advocate for gender equality and has spoken out against online harassment. With her talent, outspokenness, and captivating performances, Lauren Mayberry has become a prominent figure in contemporary alternative pop music.
15- Talib Kweli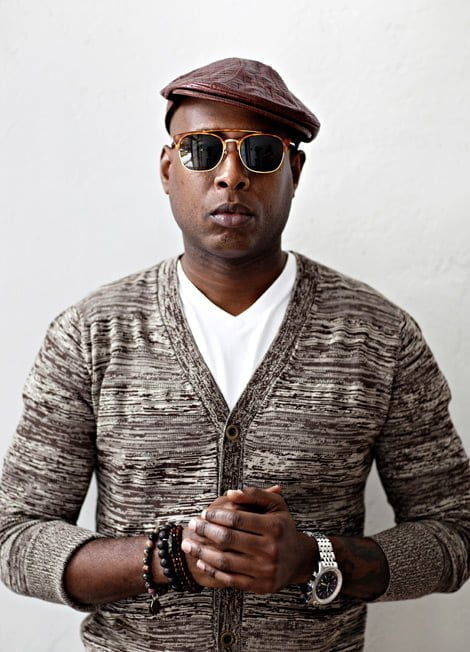 Talib Kweli, born Talib Kweli Greene on October 3, 1975, is an American rapper, songwriter, and activist. Hailing from Brooklyn, New York, Kweli is known for his insightful and socially conscious lyricism. As a member of the hip-hop duo Black Star with Mos Def, he gained critical acclaim with their debut album in 1998.
Kweli has released several solo albums, including "Quality" and "Eardrum," showcasing his intricate wordplay and thought-provoking messages. He is revered for addressing topics such as racism, politics, and social injustice. Beyond his music, Talib Kweli is actively involved in activism, using his platform to advocate for change and equality.
16- TobyMac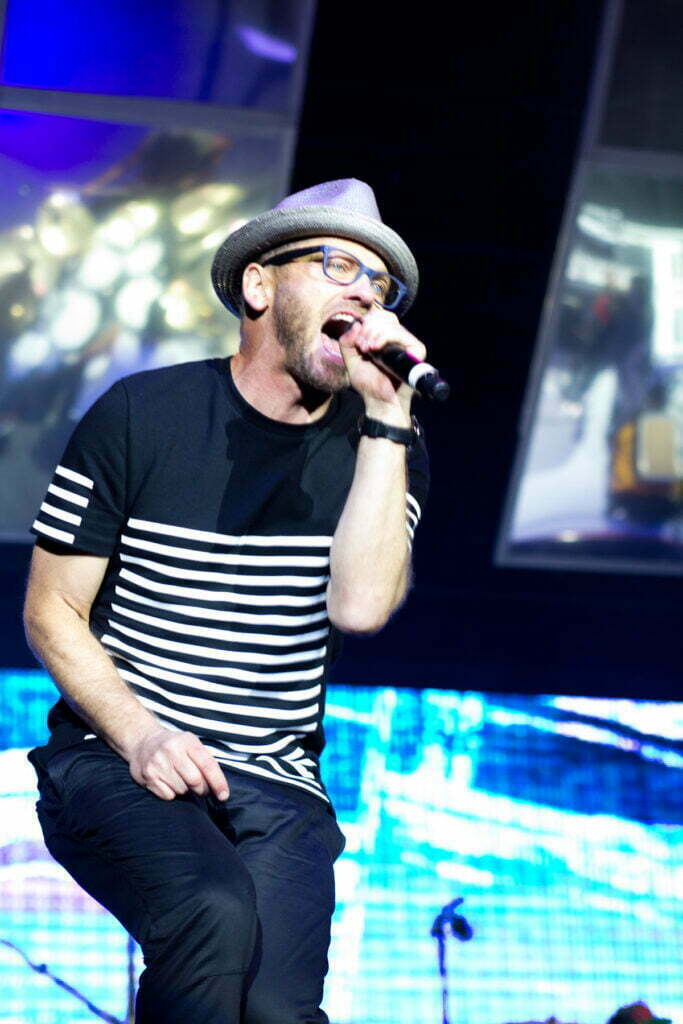 TobyMac, born Kevin Michael McKeehan on October 22, 1964, is an American Christian hip-hop artist, songwriter, and producer. He rose to prominence as a member of the Christian group DC Talk in the 1990s before embarking on a successful solo career.
TobyMac's music incorporates elements of hip-hop, pop, rock, and electronic genres, creating a unique sound that resonates with diverse audiences. Known for his high-energy performances and positive, faith-driven lyrics, he has released numerous hit songs like "Irene," "Me Without You," and "Feel It." TobyMac's contributions to Christian music have earned him multiple awards and a dedicated fan base worldwide.
READ MORE – 12 Famous Musicians In India Of All Time 
17- Chrissy Metz
Chrissy Metz is an American actress and singer, born on September 29, 1980, in Homestead, Florida. She gained widespread recognition for her role as Kate Pearson in the television series "This Is Us." Metz's portrayal of the complex and relatable character earned her critical acclaim and multiple award nominations, including Primetime Emmy and Golden Globe nominations.
In addition to her acting career, Chrissy Metz is also a talented singer and has released her own music. She is known for her advocacy of body positivity and promoting self-acceptance, becoming an inspiration for many with her empowering messages of self-love.
18- Carrie Fisher
Carrie Fisher, born on October 21, 1956, was an American actress, writer, and comedian. She is best known for her iconic role as Princess Leia Organa in the "Star Wars" film franchise.
Fisher's portrayal of Leia made her a beloved figure and a symbol of strength and empowerment for generations of fans. Beyond her acting career, she was also a successful author, penning books such as "Postcards from the Edge."
Fisher was known for her wit, candor, and advocacy for mental health awareness. Her legacy as a talented actress and influential cultural figure continues to resonate long after her passing in 2016.
19- Viggo Mortensen
Viggo Mortensen, born on October 20, 1958, is a Danish-American actor, poet, musician, and photographer. He gained widespread recognition for his role as Aragorn in the "Lord of the Rings" film trilogy, which catapulted him to international fame.
Known for his versatility and intense performances, Mortensen has appeared in a wide range of films, including "Eastern Promises," "A History of Violence," and "Green Book," for which he received an Academy Award nomination. In addition to his acting career, Mortensen is an accomplished poet and musician. He is also known for his dedication to various social and political causes.
20- Jane Krakowski
Jane Krakowski, born on October 11, 1968, is an American actress and singer. She gained recognition for her role as Jenna Maroney in the television series "30 Rock," for which she received four Primetime Emmy Award nominations. Krakowski's talent for comedic timing and singing abilities were showcased in the show, earning her critical acclaim.
She has also appeared in numerous Broadway productions, including the revival of "Nine" and the Tony Award-winning musical "Anything Goes." Krakowski's vibrant performances, both on stage and on screen, have made her a respected figure in the entertainment industry, known for her charisma and versatility.
We're honored to have had you as our guest and hope you had a rewarding visit.