Pokemon is one of the most popular series that has a huge fanbase. It started back in the nineties and still has the same popularity. People love the storyline and unique creatures. Apart from the creatures like Pikachu, and Charmander, several male and female characters have grabbed our attention. Today we are going to discuss the female characters. We have compiled a list of the Cutest Pokemon girls.
Nowadays, people also follow the trend of getting dressed like them. Be it hairstyle, dress, or accessories, they want to look like their favorite character. Let's have a look at the list given below:
READ MORE- 10 Cute Pink Pokemon Of All Time
1- Misty: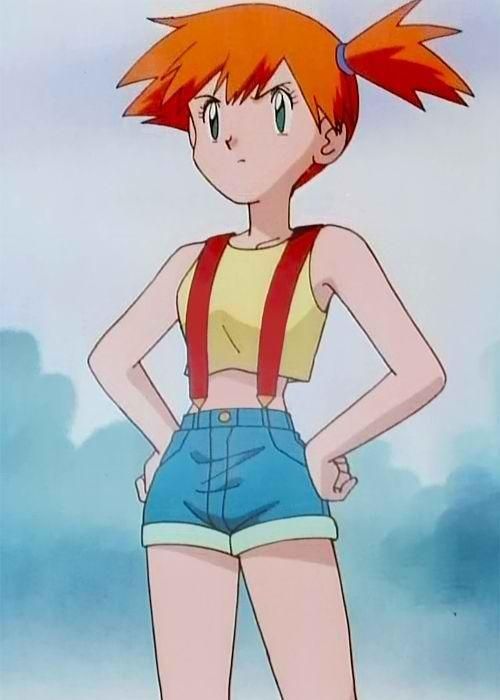 Misty is a water-type trainer and belongs to Cerulean Gym. She is one of the most popular girls in the Pokemon series. I put her first on the list because she deserves it.
A female trainer who has excelled at her work. She is familiar and friendly with the male trainer Ash. Misty also appeared in the manga Pokemon Adventures and other video games.
READ MORE- 10 Best Shiny Pokemon Of All Time
2- Chloe: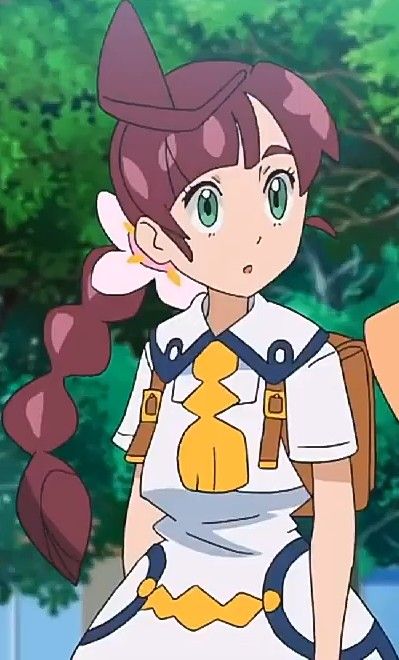 Chloe appeared in the Pokemon Journeys: the Series. She looks cute and attractive. Being the daughter of the Professor, she wants to help him in his research.
Even though she is short-tempered, she has a kind heart too. Chloe and Goh become close friends. She behaves differently with her pet Yamper but after an incident, her attitude towards him changes.
3- Serena: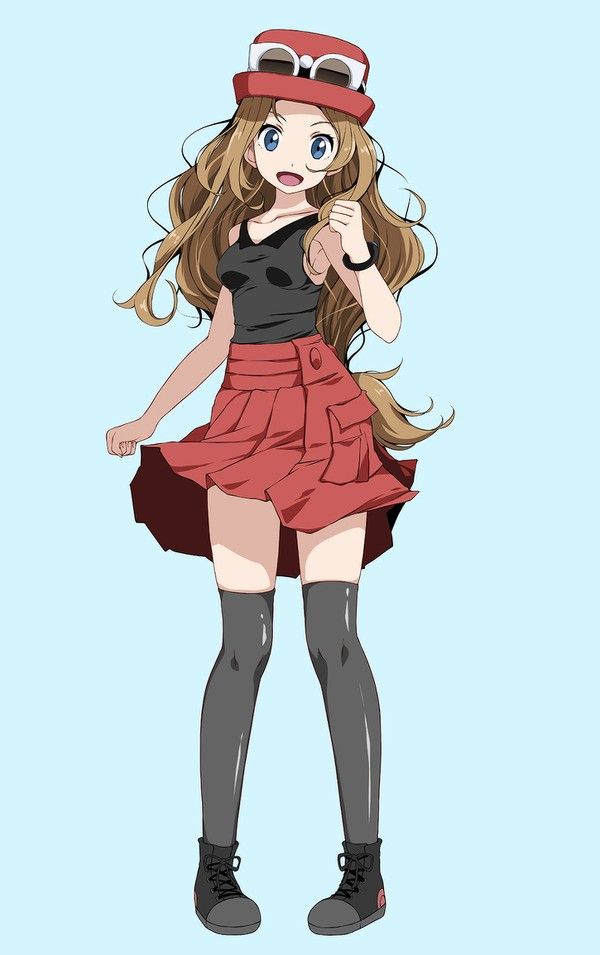 Serena made his debut appearance with "Kalos, Where Dreams & Adventure Begin." She wants to become the Kalos Queen which is the highest honor for a Pokemon performer.
When Serena met Ash for the first time, she got a crush on him. She feels jealous when anyone tries to take away Ash from her. She likes to wear fashionable outfits.
READ MORE- 12 Biggest Pokemon In The World
4- Jessie: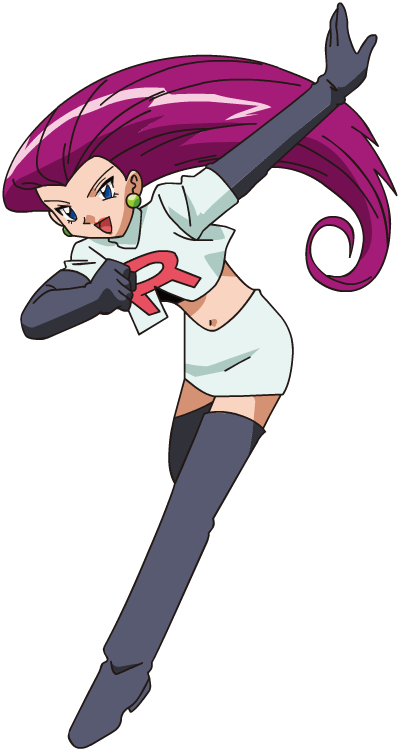 Did you remember Jessie from Team Rocket? Team Rocket consists of Meowth, James, and Jessie. They want to capture the Pokemons and especially Pikachu.
Her iconic hairstyle makes her more attractive and suits her role. Jessie and James are good friends. As teammates, they fight with each other but soon they reunite again.
5- Whitney: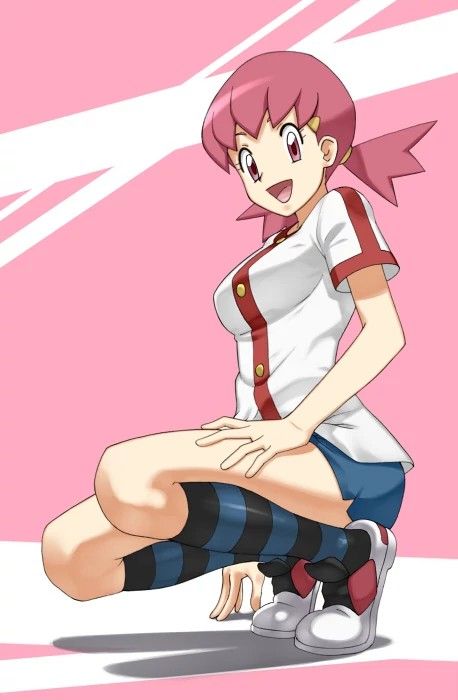 Whitney is the Gym Leader of Goldenrod city in the Johto region. She appeared in the Pokemon Series: Diamond and Pearl and Pokemon the Series: Gold and Silver.
In fact, Whitney makes mistakes several times because of her bad memory. She likes shopping a lot. She is one of the most popular girls in the Pokemon series.
ALSO-READ- 10 Best Hottest Pokemon Of All Time
6- May: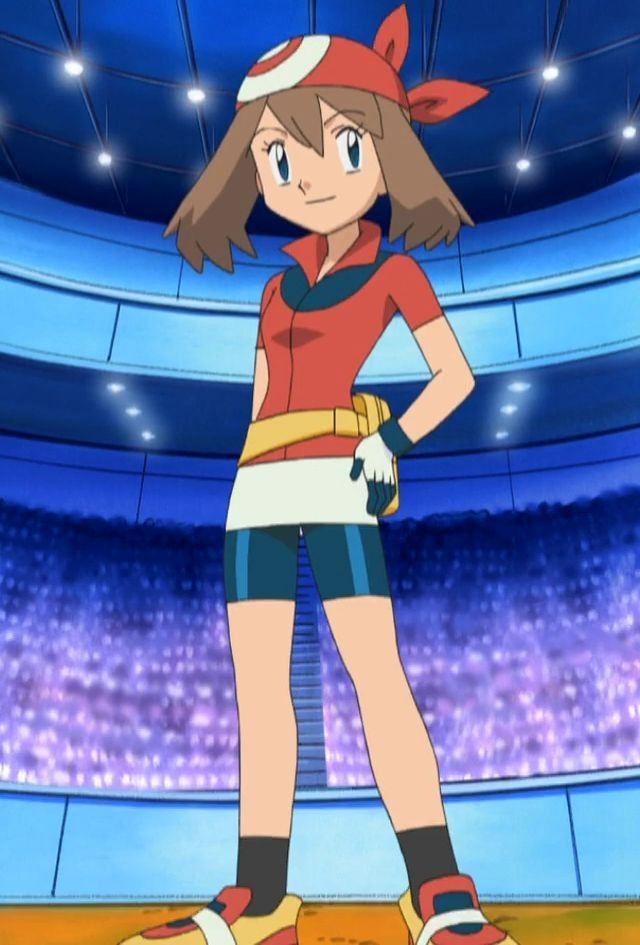 Another girl from Pokemon is May. May is a cute and joyful girl who travels through various regions to participate in Pokemon Contests. She is actually a Pokemon Coordinator.
Misty, Ash, Brock, and Dawn are some of the close friends of May. She appeared in Pokemon Journeys, Pokemon The Series: Diamond & Pearl, Black & White, and Ruby & Sapphire.
7- Bea: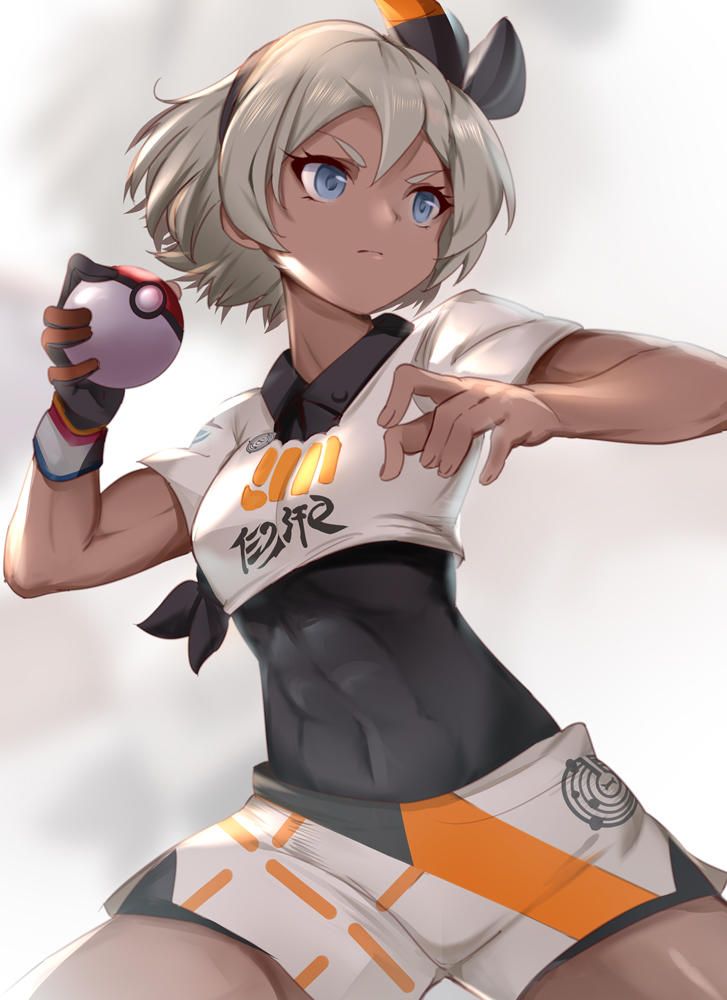 Bea is a strong character in the Pokemon franchise. She appeared in the "Pokemon Journeys: The Series" as Ash's competitor. She is excellent in karate and battles.
Moreover, Bea is best at fighting-type Pokemon. Her black body-fitted suit made her abs visible. She is not just a fit and tough girl but also a gracious one.
READ MORE- 12 Ghost Type Pokemon You Need To Know
8- Cynthia: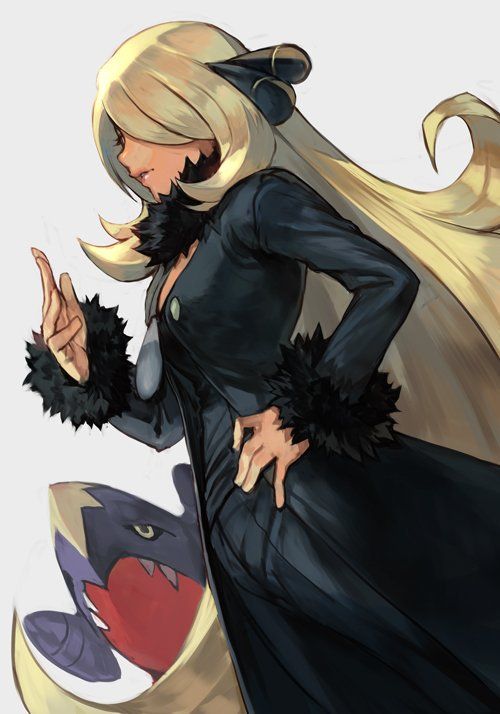 Cynthia is a Pokemon Champion of Sinnoh and appeared in Pokemon the Series. She is one of the renowned characters in the franchise. No one is equivalent to her.
Significantly, Cynthia helps other trainers too. She assists Ash in order to eliminate criminal groups like Team Galactic and Team Rocket. She looks too hot in her black apparel.
9- Lillie: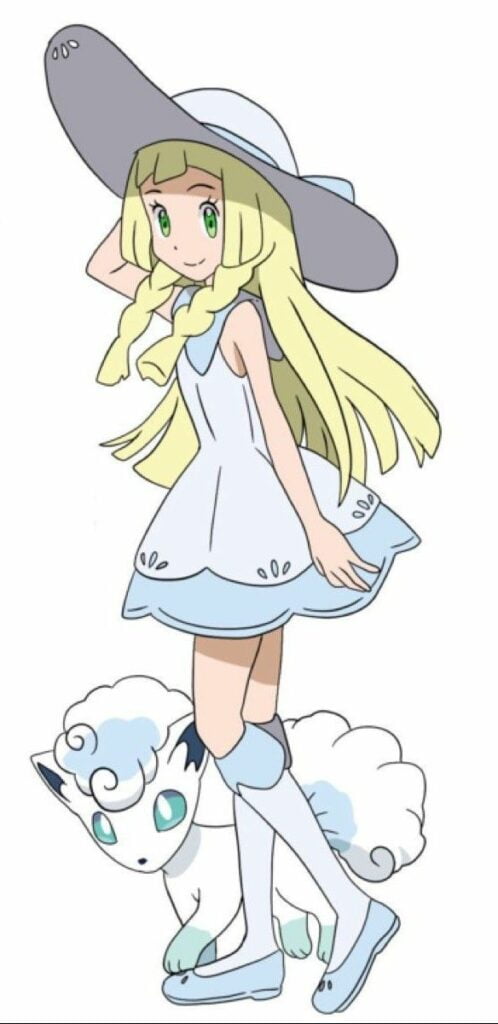 Lillie is one of the cutest Pokemon girls ever. She has platinum blonde hair, and green eyes and wears a white dress. After an incident with an ultra beast, she feels fearful to touch a pokemon.
Despite being fearful, she leaves food for Pokemons. She eventually overcome her fears and touched Pikachu. Lillie can also use Z-moves.
READ MORE- 20 Cute & Sweetest Pokemon Ever
10- Iris: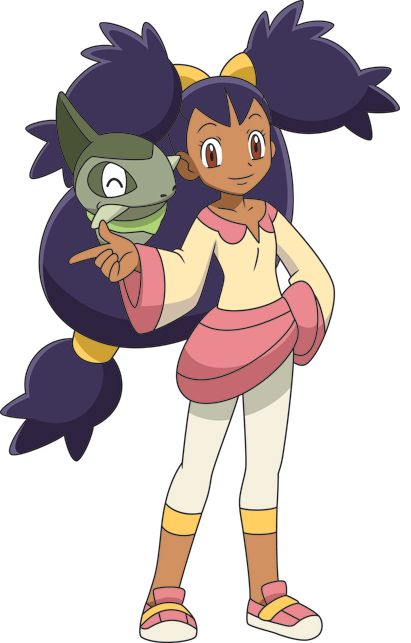 Iris made her appearance in Pokemon Journeys: the Series and Pokemon the Series: Black & White. Ash met her in the Unova region. She is also known as "The Girl Who Knows the Hearts of Dragons".
The girl wanted to become a Dragon Master. She became the first female to get the regional Champion title.
11- Dawn: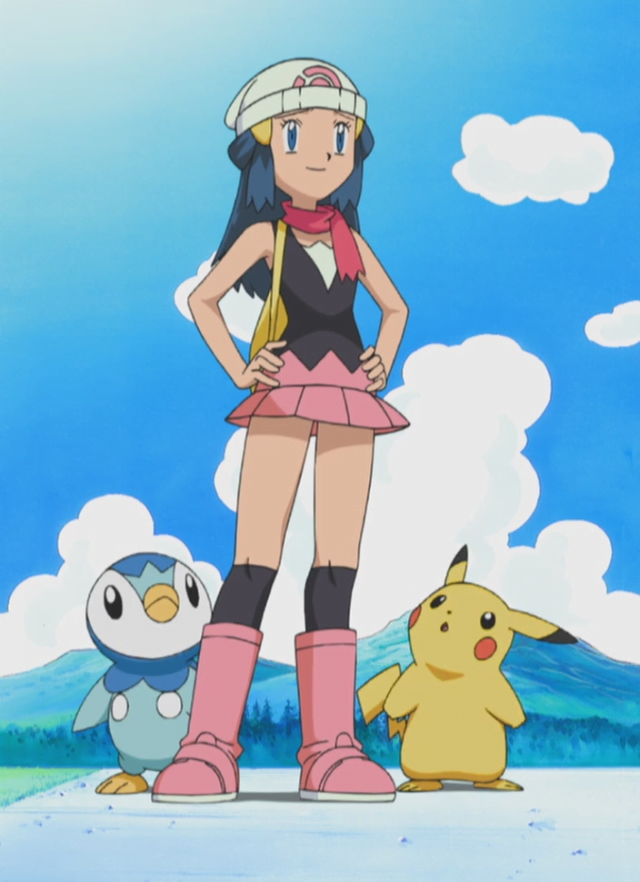 Dawn is a Pokemon Coordinator who wants to become the Best Coordinator like her mother. She befriended Ash, Brock, May, Chloe, and others.
On the other hand, she also gets foes like Jessie, Kenny, Zoey, and Ursula along the journey. Her blue eyes and hair made her appearance wonderful.
READ MORE- 20 Weakest & Worst Pokémons You Must Know
12- Nurse Joy: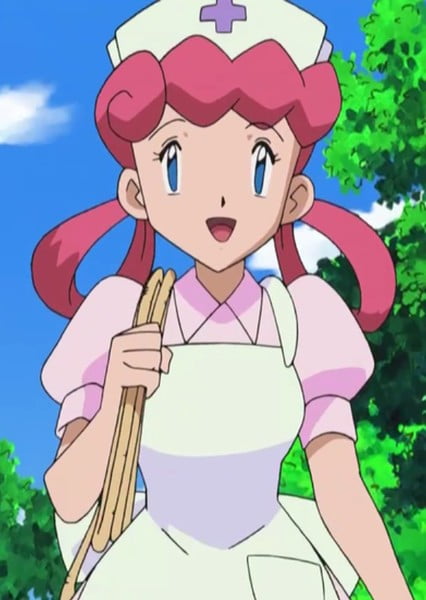 Nurse Joy is one of the popular girls in the Pokemon series. She provides the health service in the Pokemon series that's why she deserves to be on this list.
Nurse Joy is not a single person, every nurse joy looks alike. They offer treatment to the injured Pokemon. Nurse Joy is none other than an important character to be appreciated.
We have presented the list of the 12 most popular female Pokemon characters. Which of the Pokemon girls is your favorite among these? My personal favorite is Misty. Like and share the post if this post was helpful to you. Stay tuned.