The musical artist, BADVOID has teamed up with ZABO for the Bass-Fueled collaboration track named "ASYLUM." Listen to the full song below.
Garnering support from like-minded fans who are not afraid of exploring the realms of bass music, BADVOID has quickly distinguished himself by allowing his mystic, yet ever-evolving sound to come to life.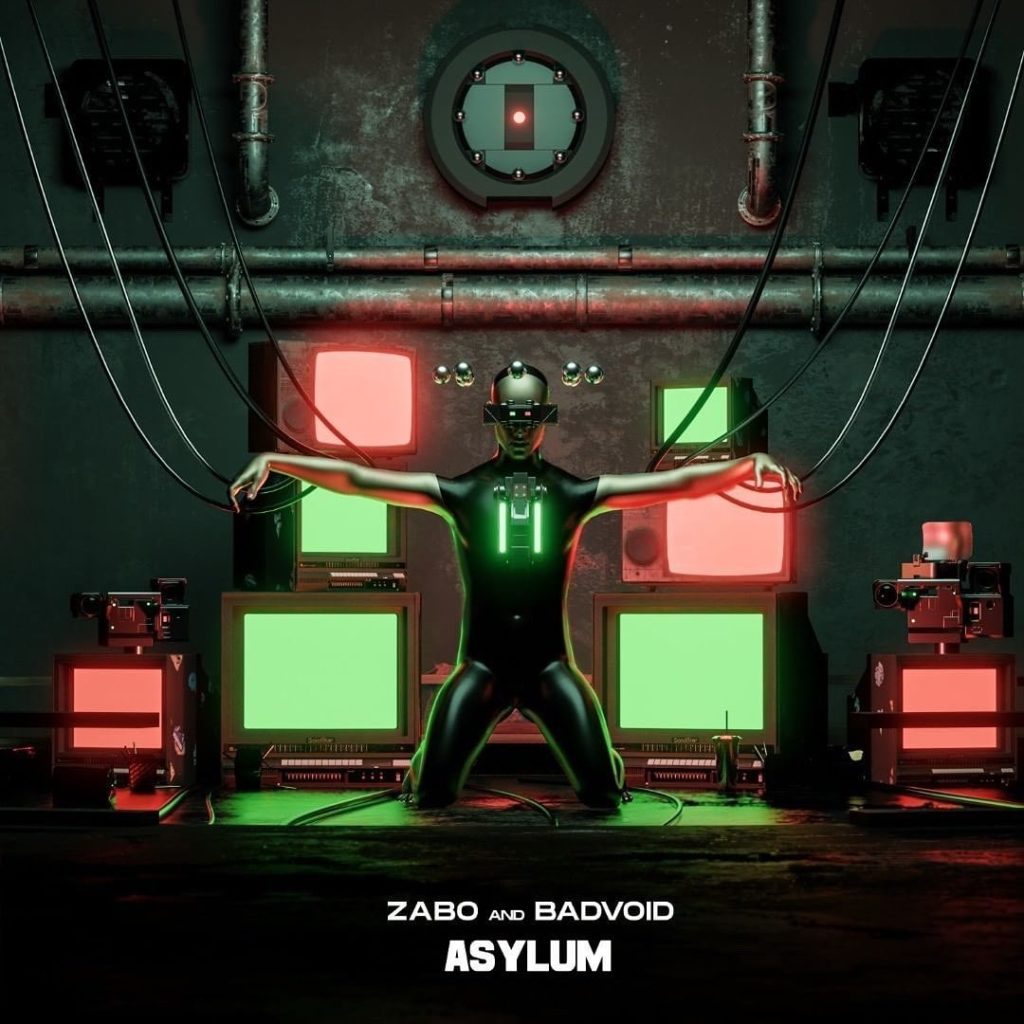 READ MORE – What Does DJ Stand For In Music?
After releasing his electrifying remix of WE ARE FURY's "Remember," you are in for a treat as this talented artist is pushing the pedal by calling upon Canadian artist ZABO for their bass-fueled collaboration on "ASYLUM."
It is easy for BADVOID to go dark, but this collaboration satisfies all your desires for a sinister approach to welcome the fall season. Warning! BADVOID and ZABO are entering the bass scene once again, but this time with a hypnotizing twist.
Flowing directly into eerie instrumentals which continue to evolve, listeners enter the minds of BADVOID and ZABO as a fury of drum claps being to grow into an annihilating build up. All hell breaks loose as floor-shaking bass and clear distortion craft an out-of-the-world experience no matter where you are.
Igniting the gasoline on the fire with unexpected twists and metal-wrenching synths, BADVOID and ZABO is a force to not take lightly. With the slow-tempo pace coiled with jaw-dropping bass and exhilarating waves of pure madness, this festival-ready heater is about to take full control of 2021.
BADVOID Team Up With ZABO For Bass-Fueled Track, "ASYLUM"
Like This Track? Stream & Download The Full Song By Clicking Here.
Badvoid Biography:
Traveling to another dimension is a natural occurrence when BADVOID hits the stage. Riding his own wave in the music industry since the very first day, BADVOID delivers his dark, mystic, and bass-fueled journey which only transforms further through his constant drive of exploration and innovation.
When listeners become one with BADVOID's signature futuristic sound with glitches of madness along the ride, you already know you are in for a treat when this Australia-based producer takes full control.
READ MORE – 10 Best Studio Monitors In 2021
Previously known as Notorious CHRIS, at only 20 years old this rising producer has garnered support from labels such as the Barong Family, BUYGORE, and many more. Bringing the heat to the table in 2021, BADVOID has been on fire with a series of festival-ready releases including his forward-thinking 'ENTER THE VOID' EP and a bass dosage flip of Nero's "Satisfy."
Follow BADVOID – FACEBOOK || INSTAGRAM || SOUNDCLOUD || TWITTER || SPOTIFY || WEBSITE