Holi is just around the corner. Dilwalo, have you decided where to celebrate holi? If not, then hurry up to avoid missing unlimited fun at the best holi event in Delhi. There might be various events and fests that made your Holi celebrations unforgettable.
This year brings lot more events to enjoy the festival of colour with loads of enjoyment. Here in this post we will let you know the Top 5 Holi Events going to held in Delhi in 2023. Let's check out the events along with details like their venues, ticket prices and time.
READ MORE- Top 5 Holi Events In Mumbai 2023
1- Holi Hai, The Land of Colours 2023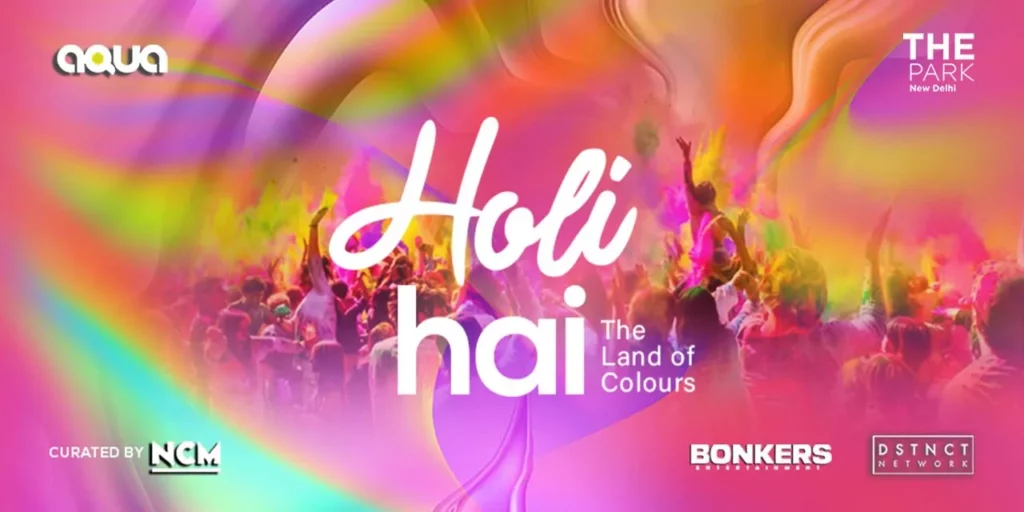 Delhiites, are you ready to have fun this holi? Here is one of the most significant events in Mumbai 2023. It will offer famous DJs, non-stop music, VIP tables, and colorful fun. What are you waiting for? Grab the tickets before they sell out.
Cost: ₹ 3000 onwards
Venue: Aqua: The Park Hotel, New Delhi.
Date/Time: 08 March 2023 at 10.00 Am
2- Rang Rage 2.0 Privee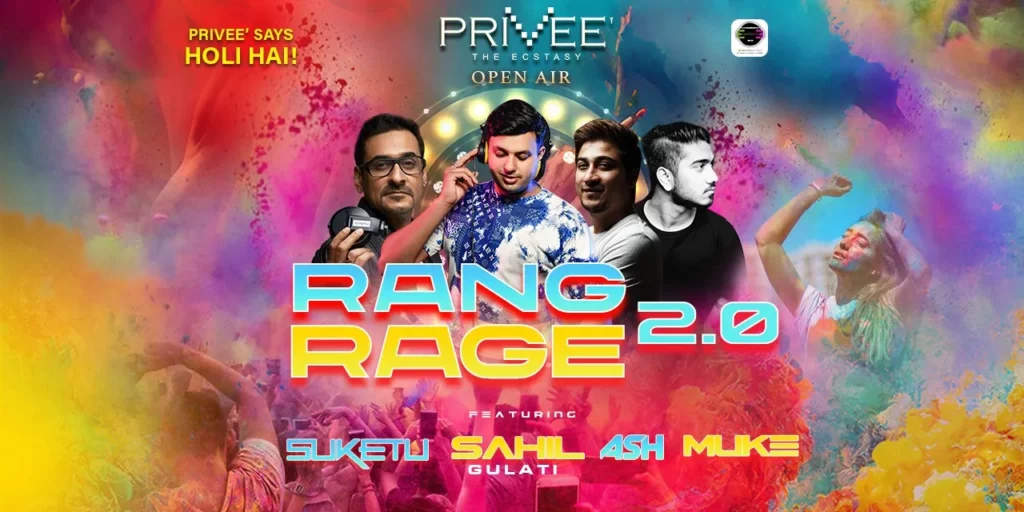 Rang Rage 2.0 will be held at Privee Novele XO, Shangrila Hotel on 08 March 2023. Some of the renowned DJs including DJ Suketu, DJ Sahil Gulati, and DJ Ash will make your holi event more happening than ever.
Cost: ₹2999 onwards
Venue: Privee Novele XO, Hotel Shangrila, Delhi
Date/Time: 08 March at 12.30 Pm
3- Holi Bash, CCI New Delhi 2023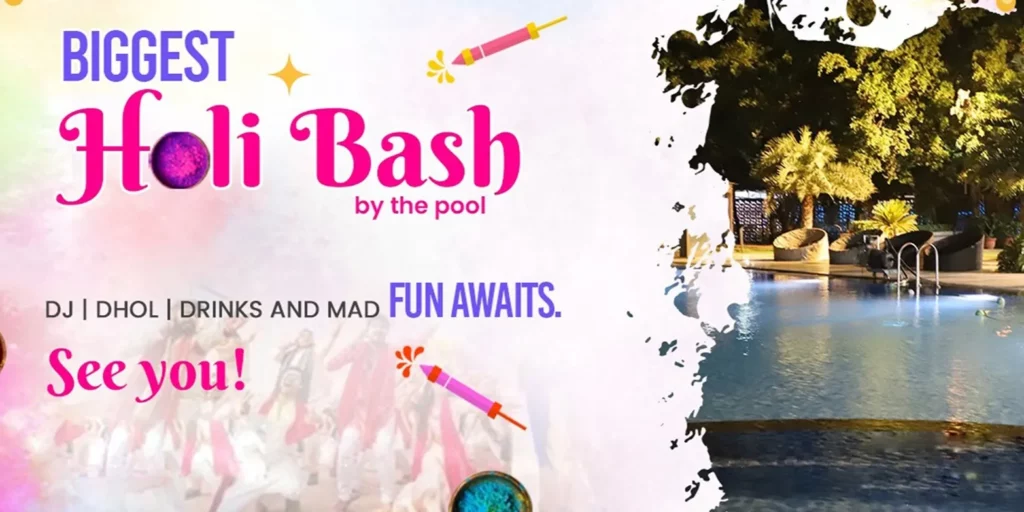 Holi Bash is another big holi event going to be held in the heart of Delhi. There will be breathtaking performances by talented Djs like Dj Rash and the Resident DJ. You shouldn't this super fun color splash pool party of the year.
Cost: ₹2500 onwards
Venue: Constitution Club of India, Delhi
Date/Time: 08 March 2023 at 11.00 Am
4- Holi Bash 2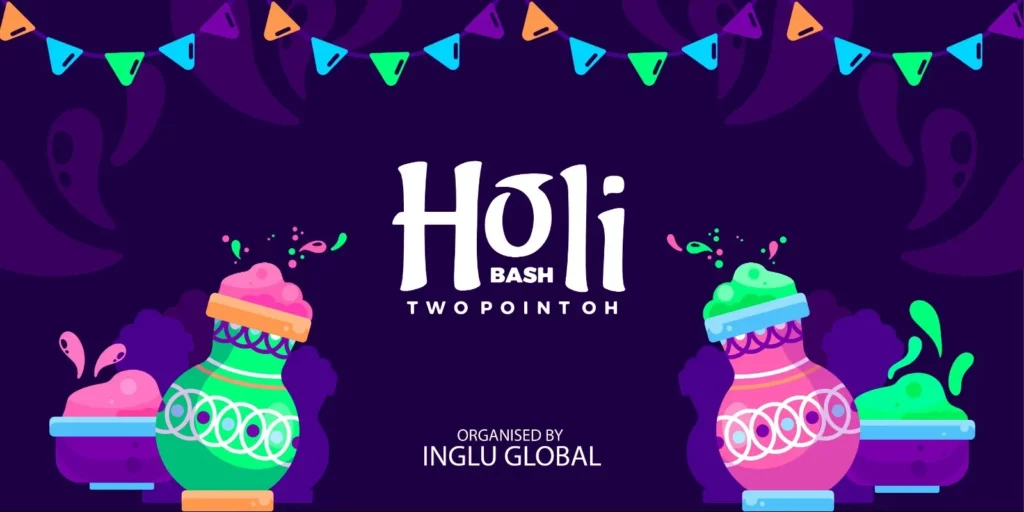 Holi Bash 2 is one of the best holi events going to be held in Delhi on 07 March 2023. Are you ready to experience unlimited fun, enjoy non-stop music with famous DJs, and much more? Don't miss the chance to witness live performances of renowned artists, a pool party, and a colorful holi splash.
Cost: ₹1500 onwards
Venue: Alankar Villa, New Delhi
Date/Time: 07 March 2023 at 10.00 Am
5- Rang De-Gurgaon Holi Bash 2023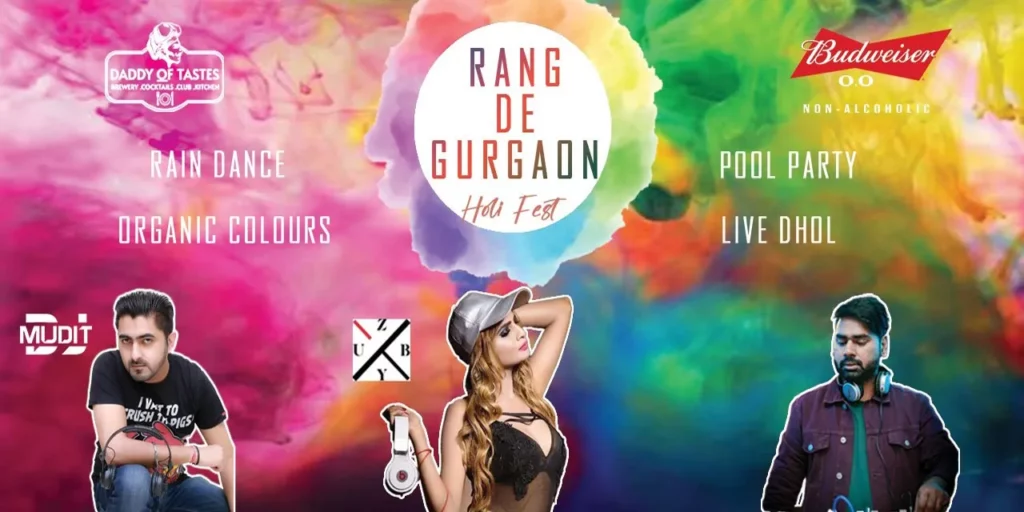 Rang De holi fest is another exciting Holi event in Gurugram, Delhi. It offers multi-cuisine food, drinks, live music by famous DJs and artists. Get your early bird tickets before the price rise.
Cost: ₹599 onwards
Venue: The Backdrop By Daddy of Tastes, Gurugram
Date/Time: 08 March 2023 at 10.30 am