Multi-talented producer and DJ, Karim Naas has released his new summer anthemic named "JUST FRIENDS" featuring British singer Niall O'Connor. Listen to the full song below.
The track is released via Island Def Jam France / Naas Music Publishing. A mix of dance and house vibes featuring Niall O'connor's soul voice, the song promises to brighten up all summer parties.
MUST READ – 18 Best Adorable Playlist In Spotify || Must Listen
It comes on the heels of Karim Naas' latest track, "Work From Home", which counts with thousands of international streams since it has been released on February 12.
"With JUST FRIENDS, I wanted to put closer together two very different music genres that I really enjoy – R'n'B and house music – and come up with uplifting beats," says Naas. "I like the fact that this song is about a story that everyone can relate to."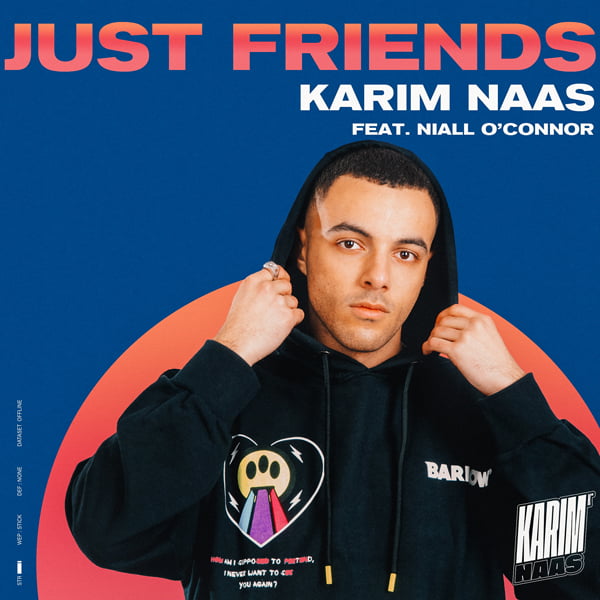 The marvellous vocals come up, "Girl, I know this might seem strange / But let me know if I'm out of order For stepping to you this way / See I've been watching you for a while / And I just gotta let you know that I'm really feeling your style."
Karim Naas Delivers New Summer Anthem "JUST FRIENDS" – Listen Now
Like This Track? Stream & Download The Full Song By Clicking Here.
READ MORE – Things You Can Learn From Skrillex Hair For Better Hairstyle
ABOUT KARIM NAAS:
Passion, authenticity and generosity are what Karim Naas channels through his music.
In 2020, the critically acclaimed 21-year-old producer and DJ have laid a solid foundation for his career with over 5 million streams and 1,2 million video views.
In January, Naas broke into the international dance music scene with the infectious and euphoric "Threw A Party" ft. KTK. Last year, his official remixes for artists such as Sean Paul and Tove Lo, Tainy, Lauren Jauregui and C. Tangana, Black Eyed Peas, Kesha amassed millions of international streams.
With his unique style – Naas mixes the urban and pop music genres – the young producer has already attracted an international audience on music streaming platforms and Social media.
Follow Karim Naas On – INSTAGRAM || FACEBOOK || YOUTUBE || WEBSITE