Are you searching for the Best New Year Parties? In this article, we are going to discuss the Top 5 New Year Parties 2023 in Delhi. Well, the new year and parties go hand in hand. Is it possible to welcome the New Year without any celebration party? Obviously, not.
As you know, Delhi is better known as "Dilwalo ki Dilli". The capital city of India always welcomes the new year with grand celebrations. Be it Clubs, hotels, resorts, or farmhouses. There have been various colossal parties held in Delhi every year on this occasion.
Now, without any further ado, let's go and check out the 5 most happening New Year Parties 2023 In Delhi. Are you excited? Let's start. Don't forget to book the tickets otherwise, you will miss the celebrations.
READ MORE- Top 5 New Year Parties 2023 In Mumbai You Must Visit
1- Privee Novele XO Imran Khan Live NYE: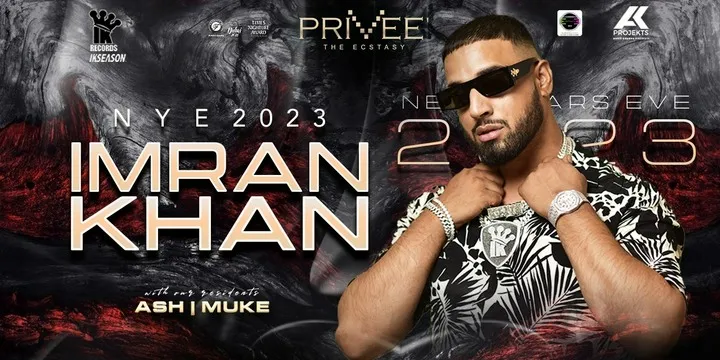 Guys! one of the best new year parties going to be held in Privee the Ecstasy on 31 December. The famous Dutch singer Imran Khan is going to rock the party with his live performance.
Are you guys ready with your dancing shoes, and impressive apparel to have an amazing experience? Let the new beginnings start with an exhilarating celebration like never before.
Venue: Privee Novele XO, Hotel Shangrila(Delhi)
Cost: Rs. 9,999 onwards
Time: 9.00 Pm
2- Crowne Plaza Bismil Ki Mehfil New Year's Eve: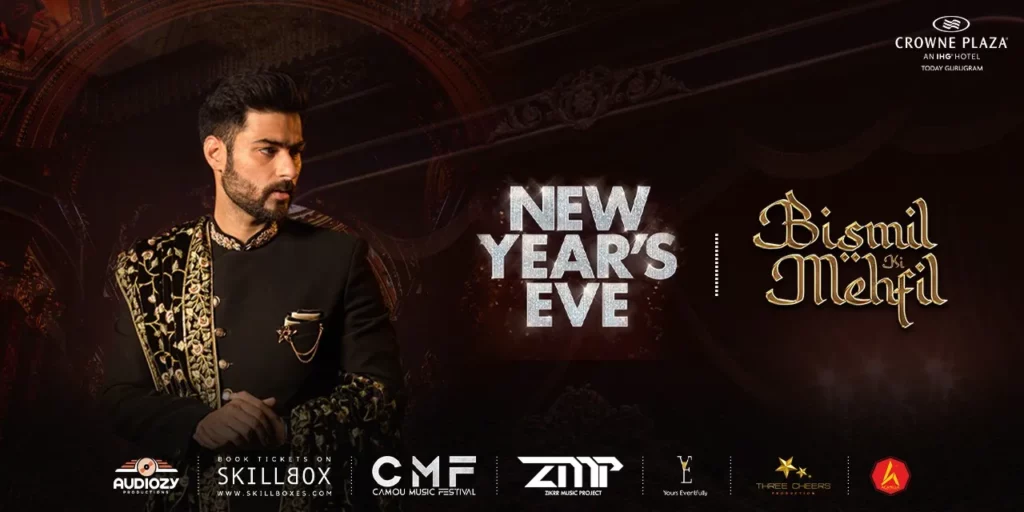 Here is another party you'd like to visit and enjoy the celebration, it's at Crowne Plaza, Gurgaon (Delhi). Guess what, renowned singer and artist Bismil is coming to join the enthralling party on 31st December.
If you are a Sufi lover, then it might be a treat for you to listen to melodious music here. Not only this, but the party also has delightful meals and much more to have fun with.
Venue: Crowne Plaza, Gurgaon
Cost: 6,499 onwards
Time: 8.00 Pm
3- Rubarru Clubstraunt New Year's Eve: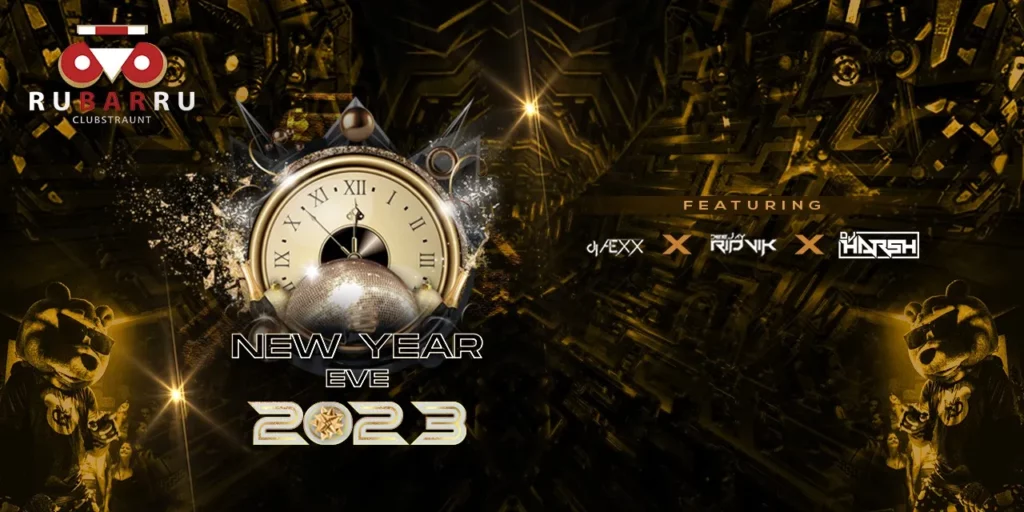 Rubarru Clubstraunt is the perfect place for celebrating all night. Amazing interiors, delicious food, and tuneful music attract people who find it comfortable and classy for partying.
It is located in the heart of Gardens Galleria Mall, Noida. What are you waiting for? Just go and grab the tickets before they sold out.
Venue: Rubarru Clubstraunt, Noida.
Cost: Rs. 3,000
Time: 8.00 Pm
READ MORE- Top 5 New Year Parties 2023 In Bhopal You Must Go
4- 21 Shots New Years' Eve: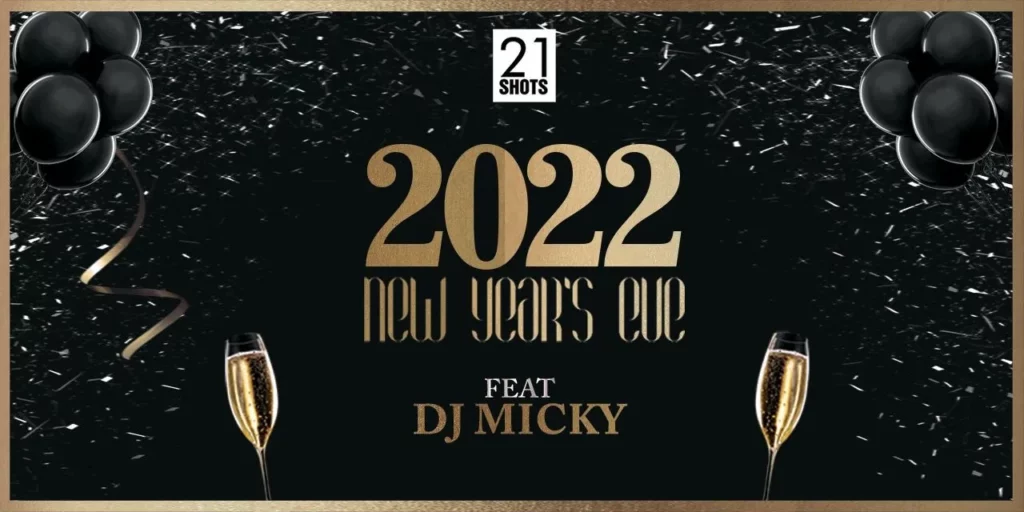 Celebrate the New Year Party 2023 at 21 Shots located in Gurgaon, Delhi. For the past seven years, 21 shots have been throwing the best new year parties. Have fun with your loved ones while starting the new journey with the upcoming year.
In fact, DJ Micky and DJ Suraj are the souls of the parties who make them entertaining and happening. So, don't miss out if you found it perfect place. Book your tickets.
Venue: 21 Shots, Gurgaon.
Cost: Rs. 1,500
Time: 8.00 Pm
5- Disco'22- New Year's Eve Celebration: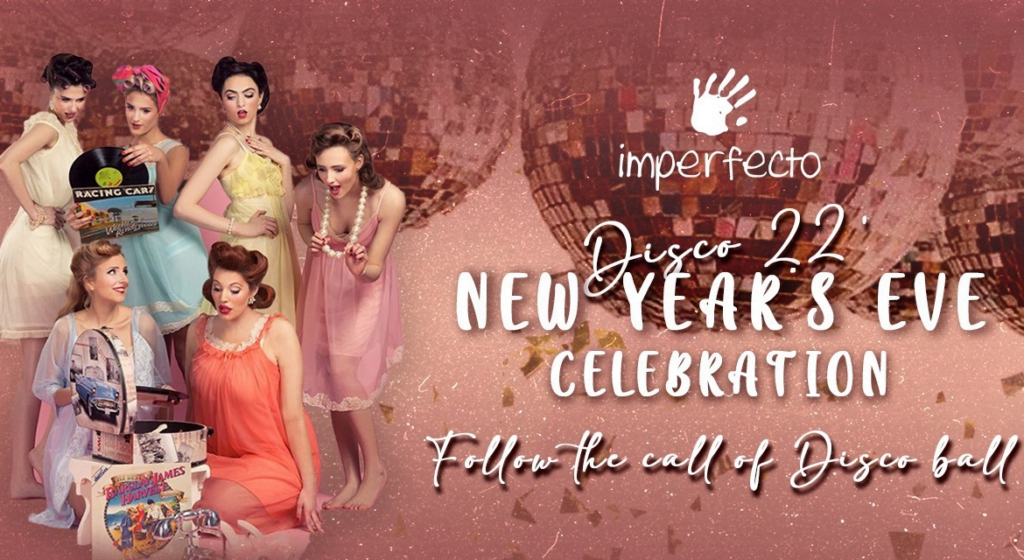 If you are a disco lover, then it might be the right pick for you. You can celebrate New Year at Disco'22 available in multiple venues. Go get your dress checked, your shoes checked, and also your party mood checked. Book your tickets and rock the party.
Have the experience like never before. Dance, Love, and Live. Before you get the life only once. Enjoy the way you want.
Venue: Imperfecto: Delhi, Gurgaon, Ghaziabad, Janpath, Noida.
Cost: Rs. 2,000
Time: 8.00 Pm
Don't forget to follow Covid-19 protocols. Put your masks on, stay safe, and most importantly party hard.