Indore based singer-songwriter, Ashwin Adwani, is ready to take the music industry by storm with his second single "Parchaiyon Mein". This 21 year old has made a name for himself on Instagram with his diverse covers, swoony voice, and captivating personality. "Parchaiyon Mein" is available on all streaming platforms.
The video for the track, produced by Aman Arak, premiered along with the song. It is a cute animated video designed by artist Aman Wandra highlighting the little things which make a relationship special. One can hear Ashwin's musical influences-Ed Sheeran and John Mayer- through the vocals and dreamy lyrics.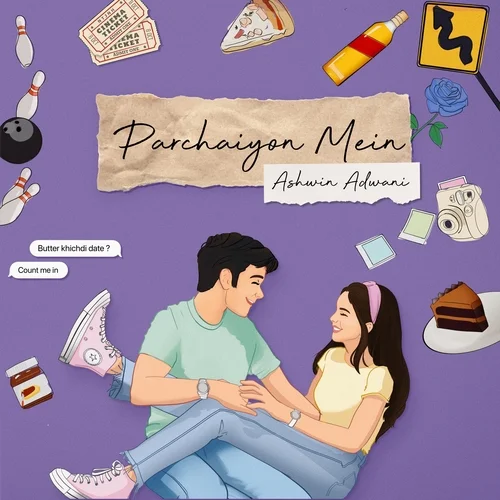 Talking abut "Parchaiyon Mein", Ashwin says:
"When you're in love, your mind creates a dreamlike world of its own; full of joy, hope, love, excitement and positivity. The song very simply encapsulates this world and highlights all the little things, moments and inside jokes in a relationship that usually go unnoticed."
He further adds that people should hold on to the little moments which make them happy. Since these are tough times, the concept of dating and relationships has changed. Hence, paying attention to happier times is crucial (now more than ever!).
MUST-READ – Music & Mental Health: Can Music Help You Heal?
Watch Ashwin Adwani's second single "Parchaiyon Mein"
After his successful collaboration with EDM duo Lost Stories and playback singer Jonita Gandhi for the song "Mai Ni Meriye", Ashwin has been gaining an immense amount of popularity on social media with fans constantly asking for more. His debut track "Mila Hai Jabse Tu" made waves with 100K streams on Spotify. Now that he's signed with Shark & Ink, he is all set to change the indie music scene.
Recently he featured in Conemunity, a showcase meant to highlight upcoming homegrown talent. Pioneered by Shark & Ink represented artist Raghav Mettle, the showcases have fostered a community of artists and musicians. They are all connecting in these crazy times and supporting each other's work in an unparalleled manner.
Ashwin Adwani's "Parchaiyon Mein" has him ready to make his mark in the music industry and we cannot wait to see what else he has in store. "I believe this song is my first step towards establishing my own sound, which is fairly influenced by most popular global sounds," He says.
READ MORE – How to build a successful team as a DJ or Artist
Stream "Parchaiyon Mein" now on Spotify and YouTube. Follow Ashwin Adwani on Instagram, Facebook and Twitter & let him know what you think of his new song!