Hey guys! Hope you are doing well. Are you looking for frosted tips? No need to search anymore. Here you will get to know about it. First of all, I would like to ask do you know the exact meaning of the term. If yes then it's good, but in case you didn't know. Then we come up with a solution. Let's go forward and understand.
READ MORE- What Do Birthmarks Mean?
What does it mean?
Frosted Tip is a term for a kind of hairstyle men used to do. For this hairstyle, the stylist cut the hair short and bleaches the tips to give them a different colour from the rest of the hair. Hair gel and spray are used to set them.
Have a look at this picture, and what this hairstyle looks like.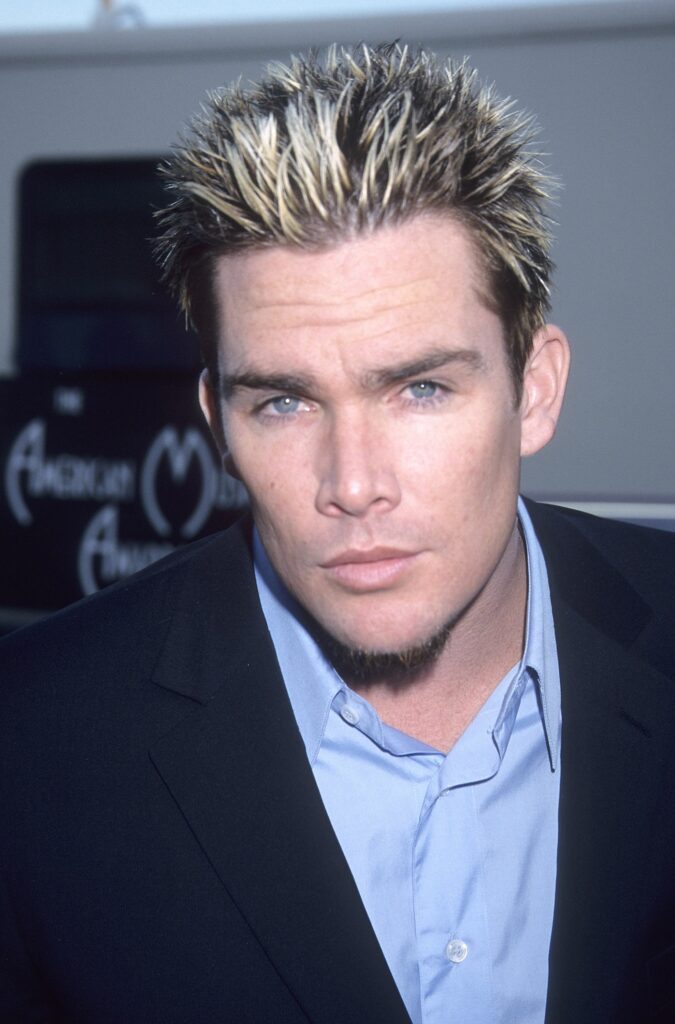 READ MORE- Best Club Outfits For Men You Must Try
Is there any difference between Frosted Tips and Highlights?
You might think frosted tips and highlighting are the same. But let me tell you that is nothing like that. There is a similarity in both styles. They are also different. Want to know how? Let's go.
READ MORE- Things You Can Learn From Skrillex Hair For Better Hairstyle
While highlighted hairs look more clear and bolder, frosted hairs look totally different from the highlighted ones. That's all guys now you can understand the difference exactly.
You can do this yourself at home. But I would rather prefer you must get your hairstyle from the stylist. Trust me it will be better than yours.
10 Frosted Tip Hairstyles You Must Know:
Interestingly, It is a trend that was popular in the 90s. Guess what now it is back in trend. You may style your hair in different styles.
1- Curly Frosted Tip: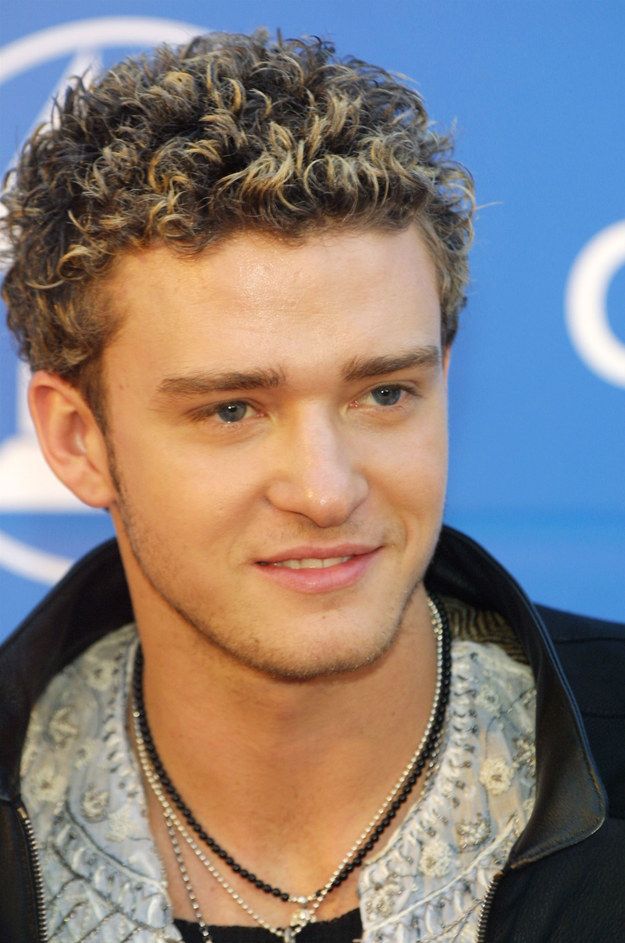 Try this amazing hairstyle if you are looking for a new look with your curls. When you get styled frosted tips your curly hairs look more apparent. Even if you have long hair, you can also try frosted tips.
2- White Frosted Tips: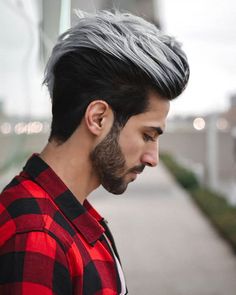 Here is another hairstyle you can try. It is a unique combination of white and black. You can also try it with brown hair, but it suits you more with black hair.
3- Spiky Hair with Frosted Tips: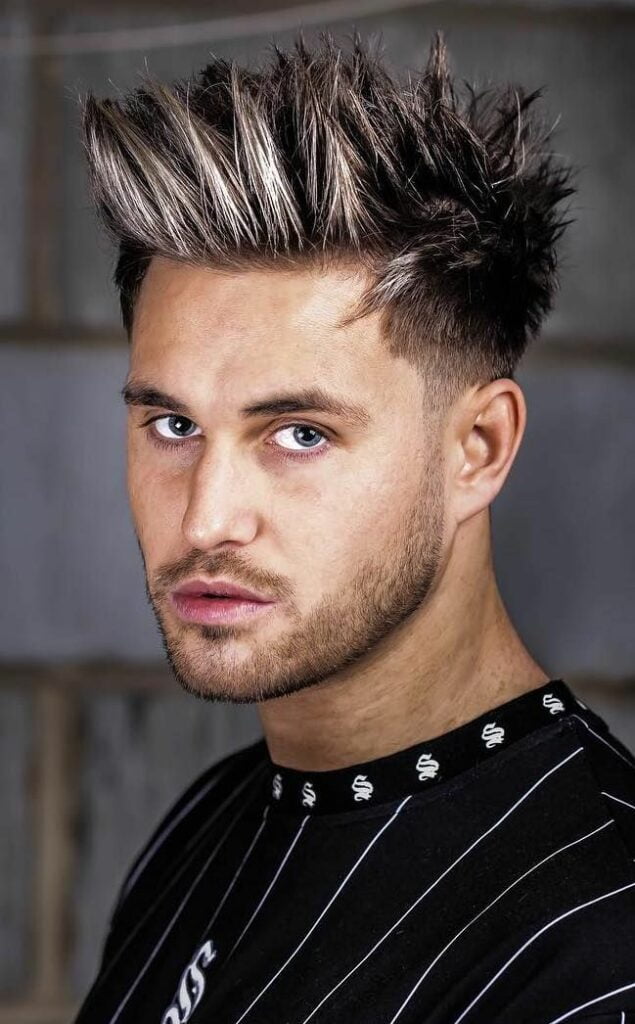 Who doesn't like spiky hairs? Almost once in a time, you'd tried it, right? Well, if you like the spiky hairstyle then you must go for it. The frosted tip in a spiky style looks damn hot.
4- Frosted tip with Undercut hair: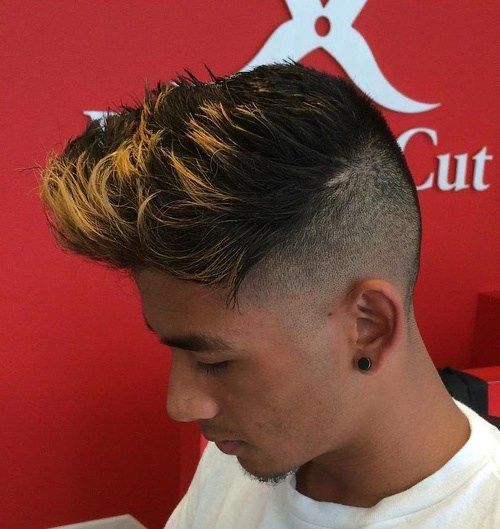 When you are looking for an undercut hairstyle then give a chance to this one. Remember your base colour must be dark to look better.
5- Frosted tips with Messy Faux Hawk: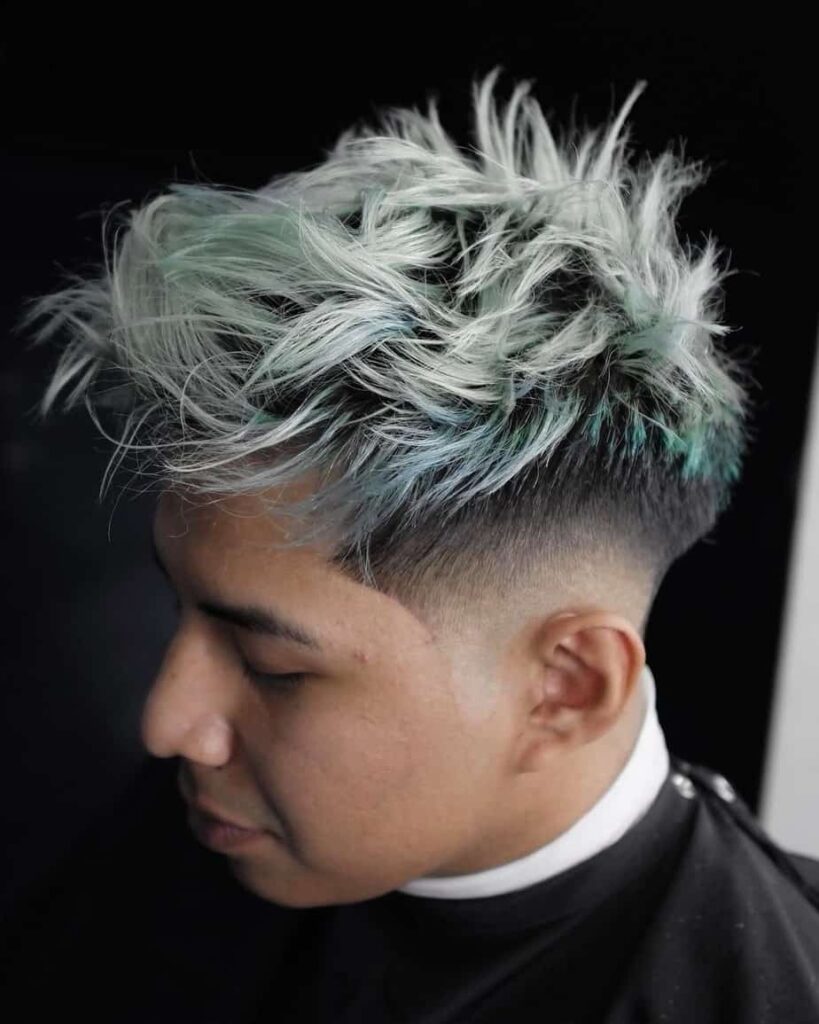 Faux hawk of Fohawk with frosted tip is another stunning combination. It is a lighter version of the mohawk hairstyle.
6- Short Hair with Frosted tips: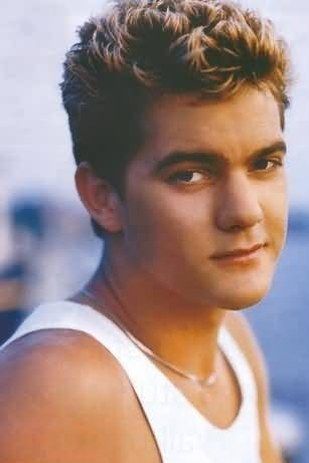 Short hair looks perfect with little ends of bleached hair. So if you don't want long or unmanageable hair you can go for it.
7- Frosted Tips with Pompadour Hair: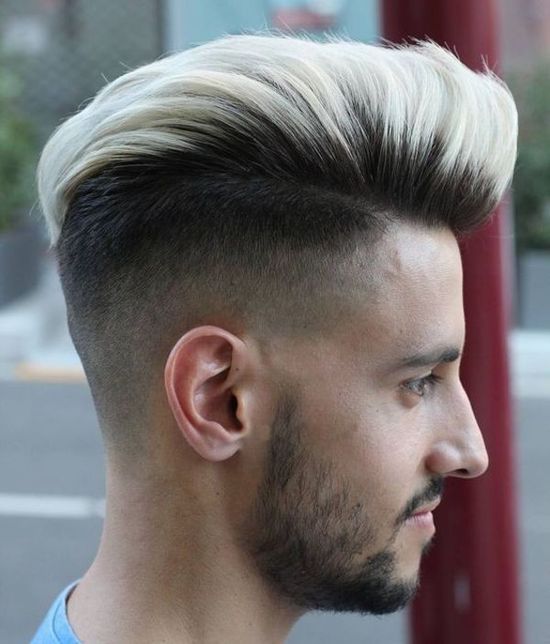 Here is another timeless Pompadour hairstyle you can try. Along with it you must try frosted tips. Look at the picture isn't it looking classy?
8- Frosted tips with Mohawk Fade haircut:
Mohawk fade hair goes perfectly with a frosted tip. The hair in the center gets bleached leaving the side faded hairs. Mohawk is itself a staggering hairstyle and when you get frosted tips it looks more impressive.
9- Messy Frosted tip: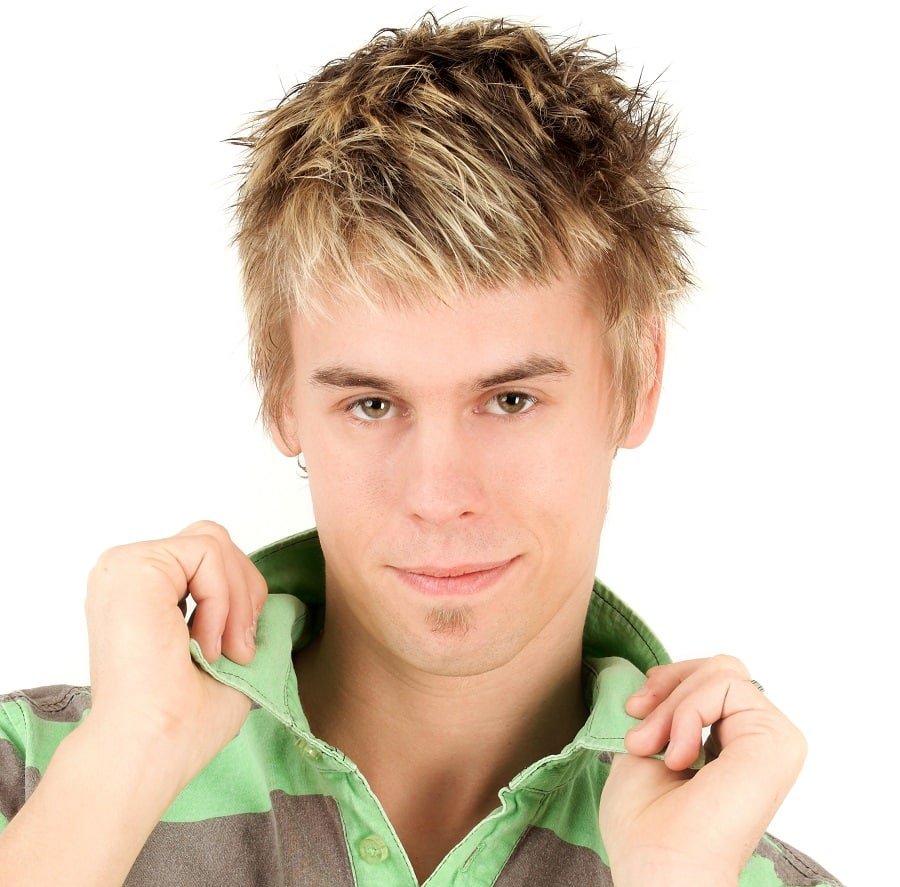 Here is the easy frosted-tip hairstyle that looks cool. You just need to get a messy haircut and get the ends bleached, that's all.
10- Frosted tip with Mullet: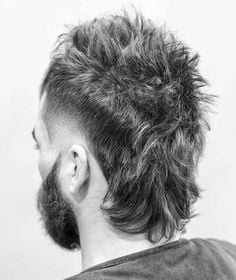 Mullet hairstyle varies for short to long hair. You should try a mullet haircut along with frosted tips.
Which one among them you'd like the most? Well, choose wisely according to your hair length. If your hairs are damaged and dull then firstly you have to heal them. After that, you should go for bleaching and other styling options. Stay tuned and get more interesting posts.