Hello buddies! Hope you are doing well. In today's post, we will discuss the best movies and TV shows of Priyanka Chopra. Priyanka Chopra aka PC, is a multitalented Indian actress. She established herself as a renowned Bollywood as well as Hollywood actress. In 2000, Priyanka Chopra became Miss India World and then won the Miss World pageant in the same year.
Priyanka debuted with the Tamil film Thamizhan and she became one of the top actresses in Bollywood with hit movies such as Krrish(2006), Don(2006), Fashion(2008), and Bajirao Mastani(2015). She has won two National Awards and many other prestigious accolades.
READ MORE- Top 15 Best Indian American Actors Everyone Discuss
Moreover, our Desi Girl married singer-actor Nick Jonas, and they have a daughter together. Priyanka made her Hollywood debut with the series Quantico. In 2012, the actress released her first single, "In My City". She has also collaborated with several artists. In 2022, BBC included her in its popular BBC Women List. Without any further discussion, let's explore Priyanka Chopra's best movies and TV shows.
Best Movies of Priyanka Chopra
Are you excited to know the best movies of Priyanka Chopra? Here is the list of the 20 best movies you must watch once.
1- Fashion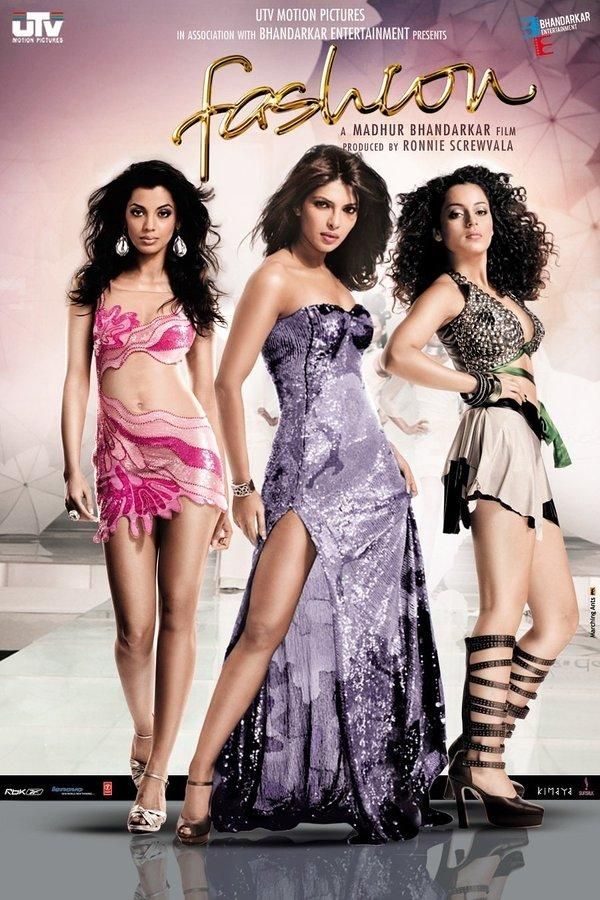 Madhur Bhandarkar's "Fashion" is considered one of the best movies of Priyanka Chopra. She portrayed the role of model Meghna Mathur who faces several challenges in her path to becoming a successful actress. The movie depicts darker aspects of the fashion industry.
2- Mary Kom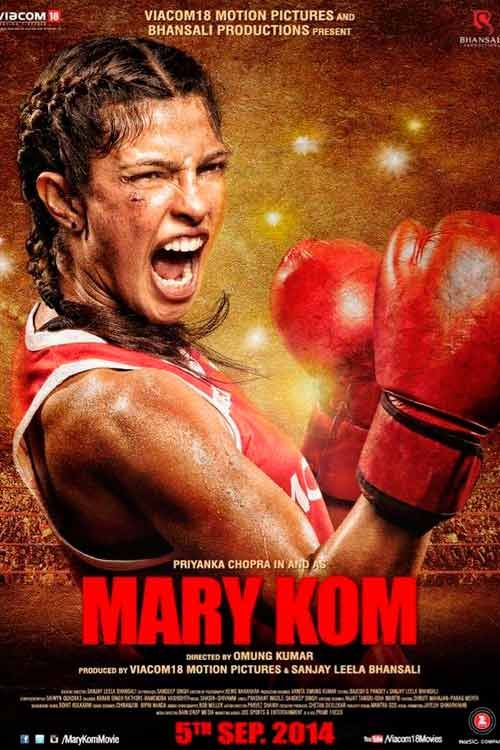 Mary Kom is a biopic of a famous Indian boxer. Mary Kom is a six-time world boxing champion and an Olympic bronze medalist. Priyanka commendably played the titular role in the film and received critical praise. The movie received a National Award for Best Popular Movie.
3- Aitraaz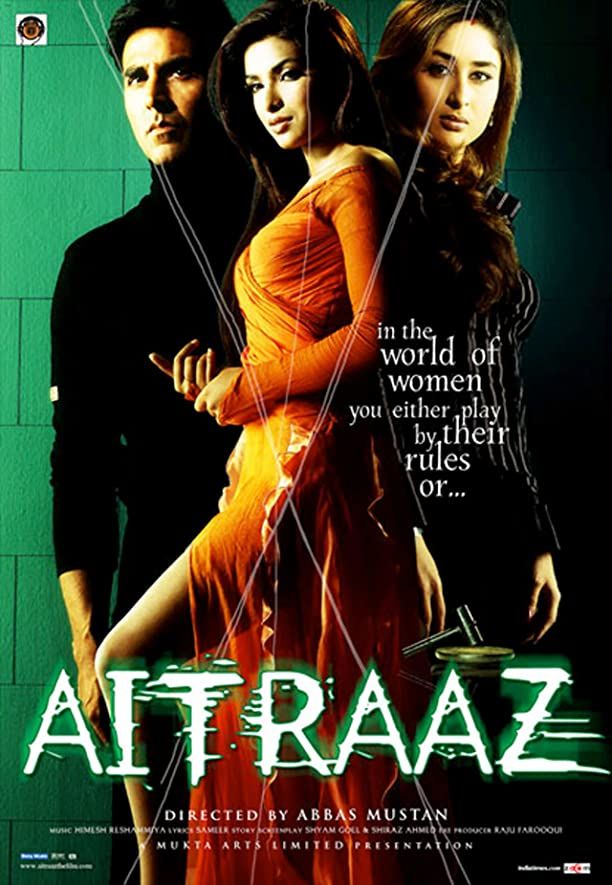 Aitraaz is a romantic thriller movie released in 2004 where she played the role of antagonist Sonia Roy. Akshay Kumar and Kareena Kapoor played lead roles in the film. The movie portrays the consequences when ambition leads to betrayal.
4- Barfi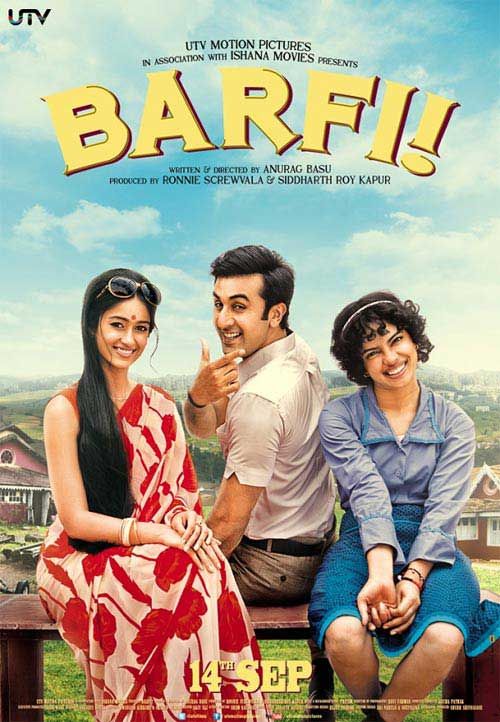 Barfi is an exceptional movie that stands out for its emotional depth and humor. It explores themes of love, disability, and acceptance. Priyanka Chopra, Ranbir Kapoor, and Illeana D'Cruz portrayed the roles of disabled people.
5- Bajirao Mastaani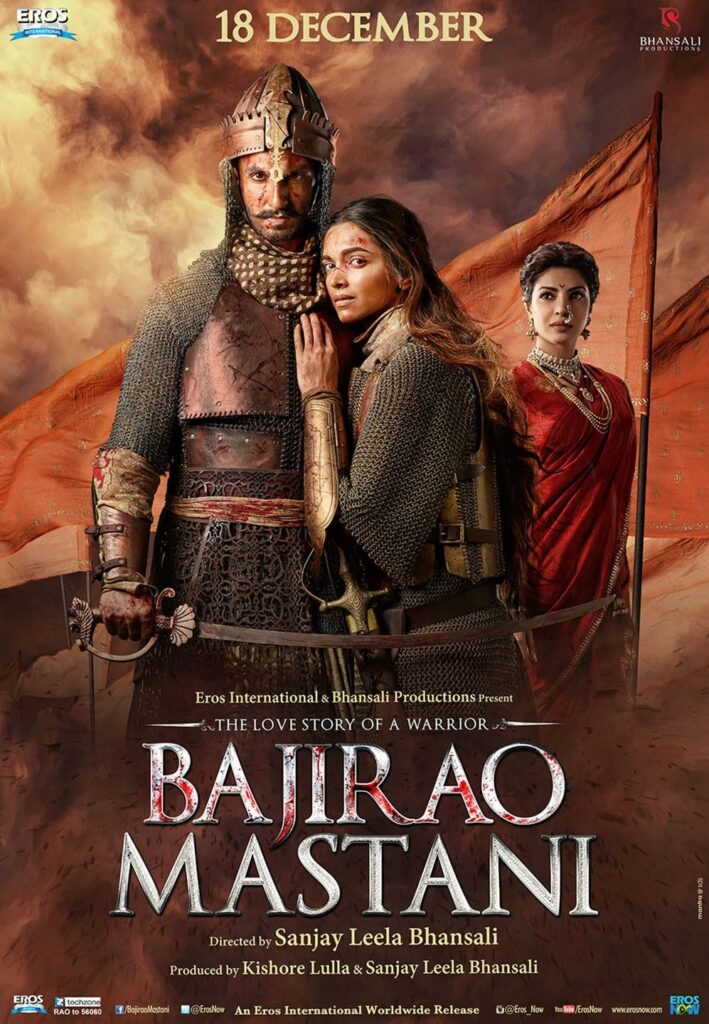 Bajirao Mastaani is a historical epic movie loosely inspired by the life events of Peshwa Bajirao I. Sanjay Leela Bhansali's film received several awards for its visuals, story, and music. Ranveer Singh, Priyanka Chopra, and Deepika Padukone played the roles of Bajirao, Kashibai, and Mastani.
6- Dostana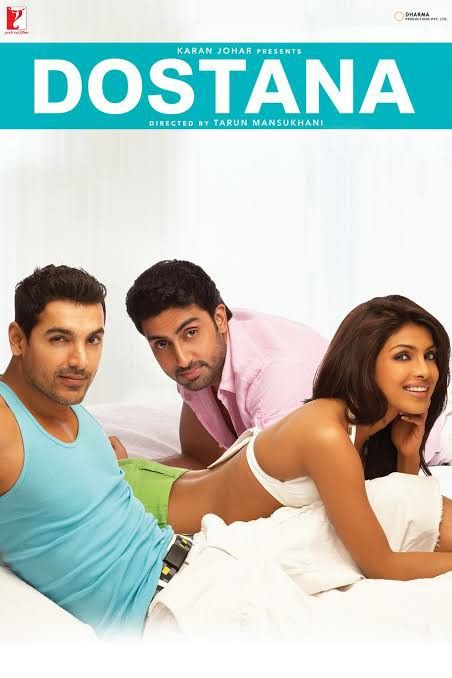 Dostana is a romantic comedy film that tells the story of two men Kunal(John Abraham) and Sam(Abhishek Bachchan) who fall for the same girl Neha(PC). It explores the themes of love and friendship along with the awareness of homosexuality.
7- Anjaana Anjaani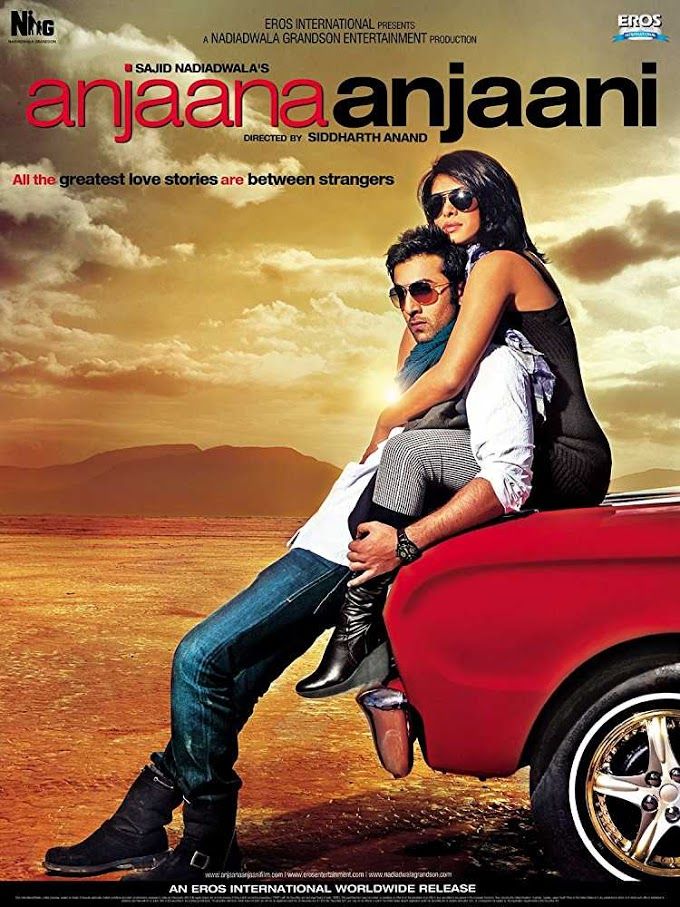 Anjaana Anjaani is a gripping story of a frustrated man and woman who want to end their lives. Eventually, their multiple suicide attempts failed and they embarked on a journey to fulfill their last wishes. The rom-com drama stars Ranbir Kapoor and Priyanka Chopra in lead roles.
8- Bluffmaster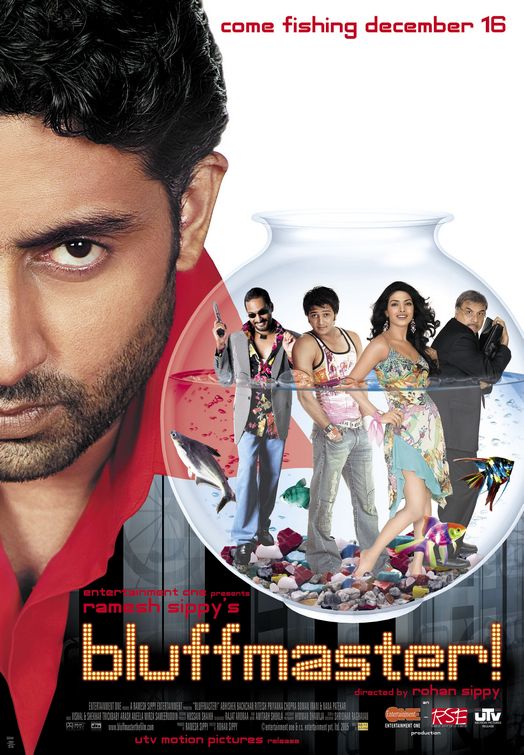 Bluffmaster is a crime comedy movie based on the 2000 film Nine Queens. It portrays the story of a con artist Roy Kapoor(Abhishek Bachchan). The story becomes a little more interesting when he meets a banker Chandrakant Parekh. Priyanka plays the character of his girlfriend Simran.
9- Love Again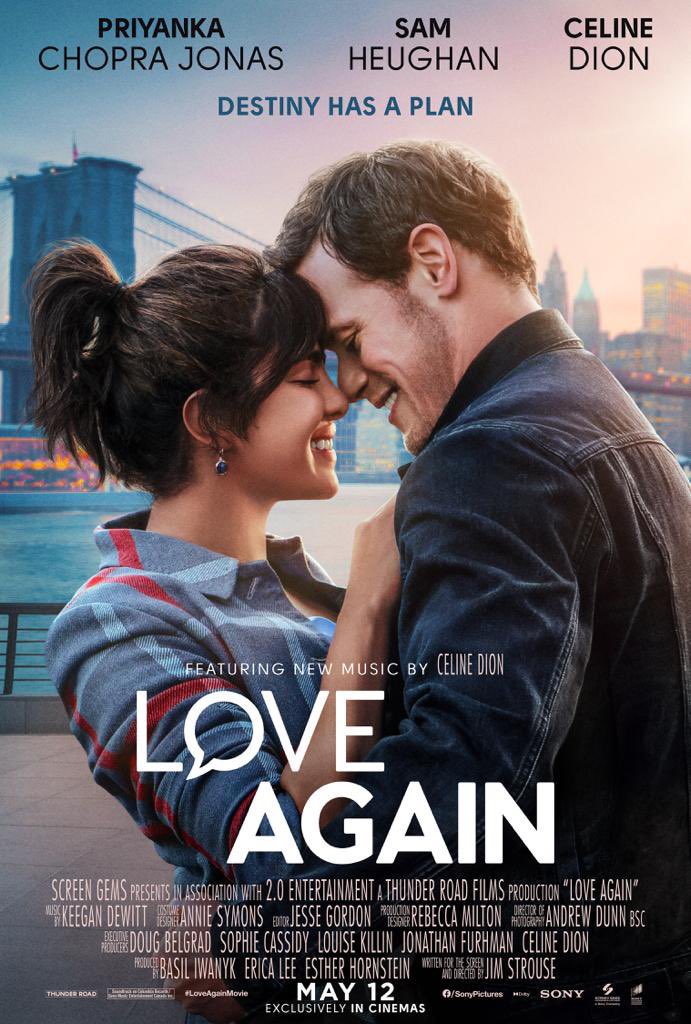 Love Again is an American romantic comedy-drama movie. Priyanka played the role of a young woman Mira Ray in the film. She tries to lessen her pain of losing her fiance by sending messages to his old phone number. The film features Priyanka Chopra, Celine Dion, Sam Heughan, and Sofia Barclay.
10- 7 Khoon Maaf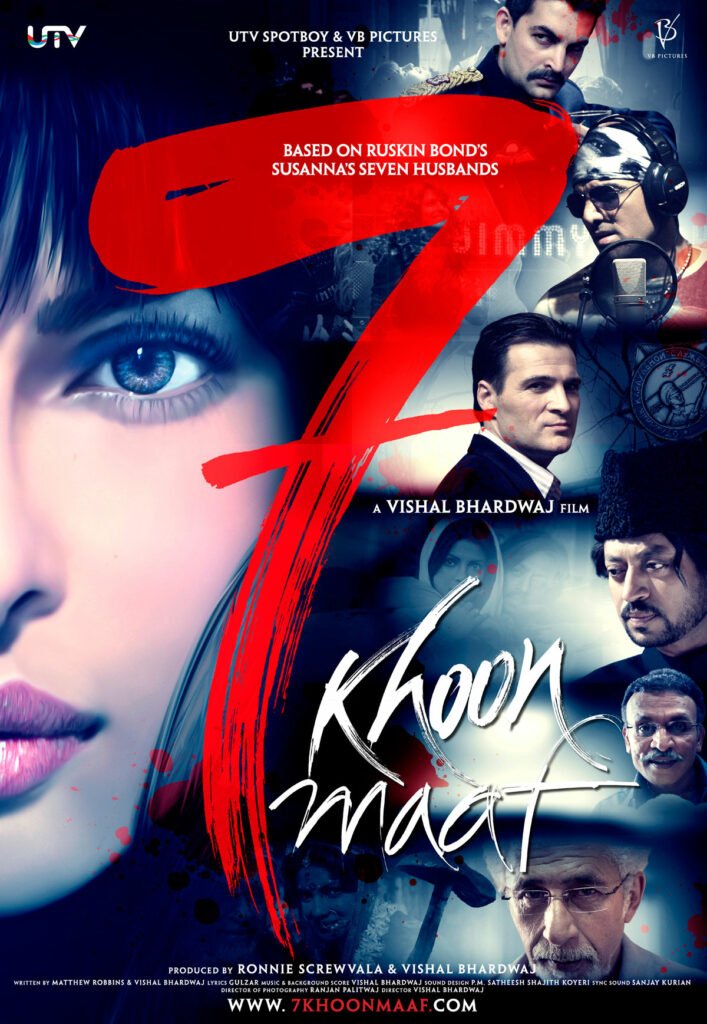 7 Khoon Maaf is a black comedy film released in 2011. Vishal Bhardwaj directed and co-produced the movie. It depicts the story of a woman who kills multiple men in search of love. The ensemble cast includes Priyanka Chopra, Vivaan Shah, John Abraham, Irrfan Khan, Annu Kapoor, Neil Nitin Mukesh, etc.
11- Dil Dhadakne Do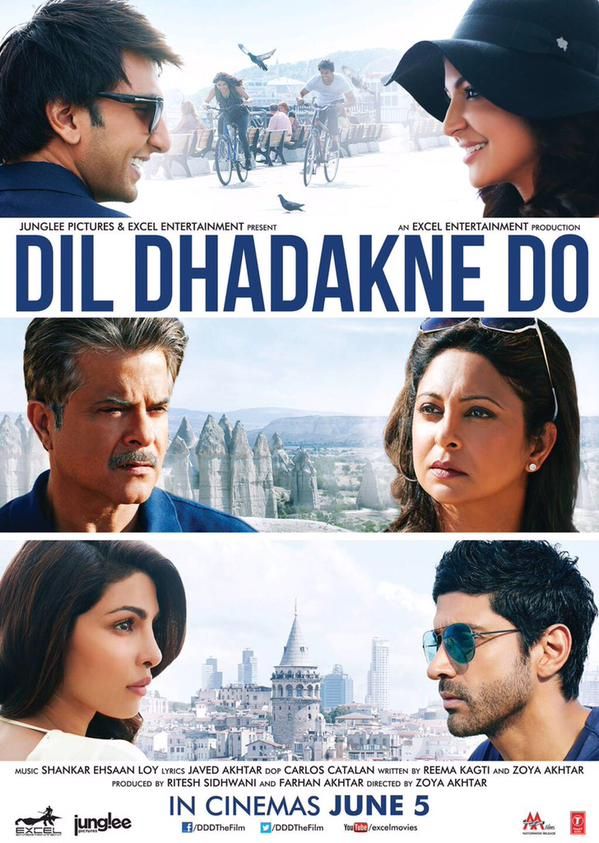 Dil Dhadakne Do is a comedy-drama movie directed by Zoya Akhtar. It stars Anil Kapoor, Priyanka Chopra, Ranveer Singh, Shefali Shah, Anushka Sharma, and Farhan Akhtar. The movie narrates the tale of a troubled family.
12- Baywatch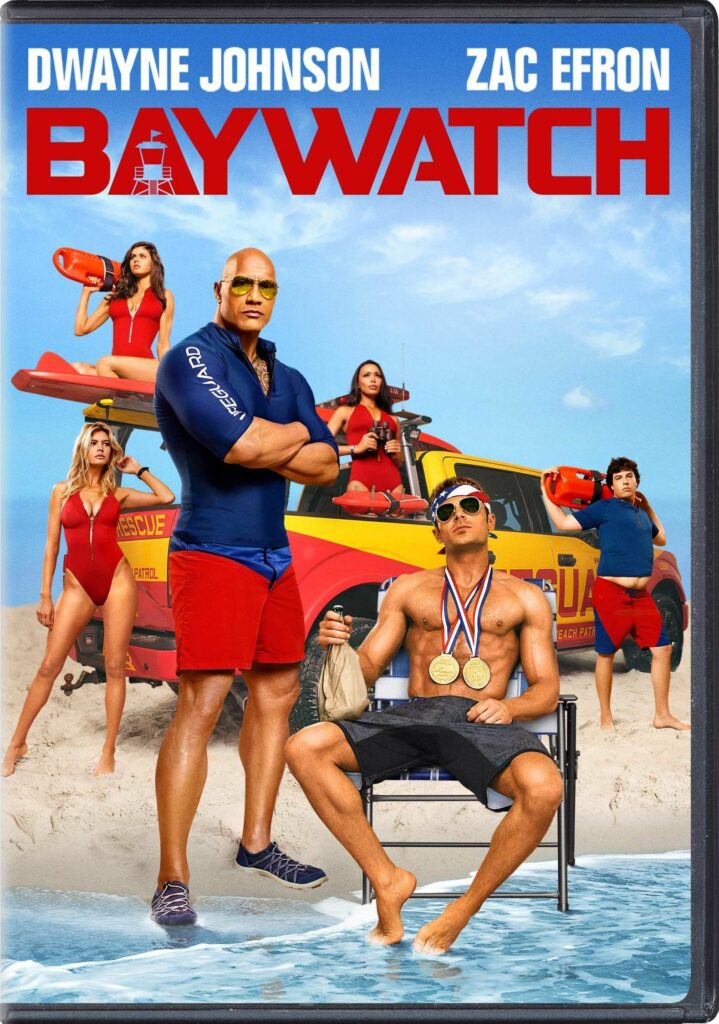 Baywatch is an action comedy series released in 2017. Seth Gordon directed the Hollywood film which stars Dwayne Johnson, Zac Efron, Priyanka Chopra, Alexandra Daddario, and others. The film is based on the television series of the same name.
13- Agneepath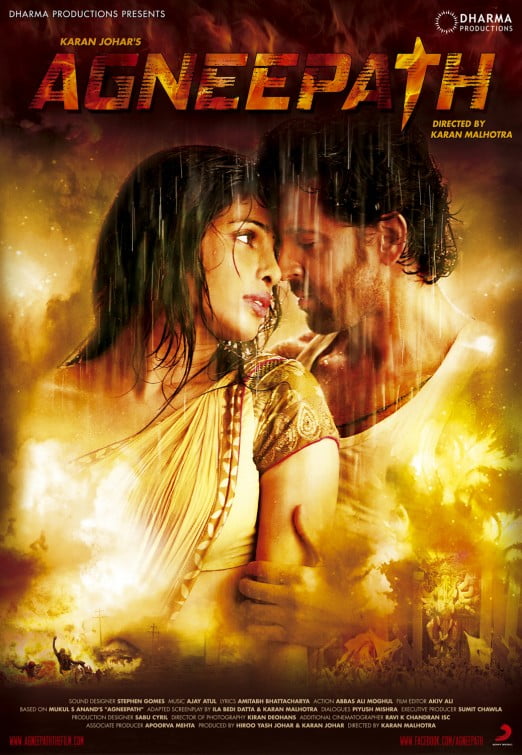 Agneepath is a 2012 film and a remake of the original action drama film Agneepath(1990). The movie stars Hrithik Roshan, Priyanka Chopra, Sanjay Dutt, Rishi Kapoor, Om Puri, etc. Priyanka Chopra played the role of Kaali Gawde, the love interest of Vijay(Hrithik).
14- What's Your Raashee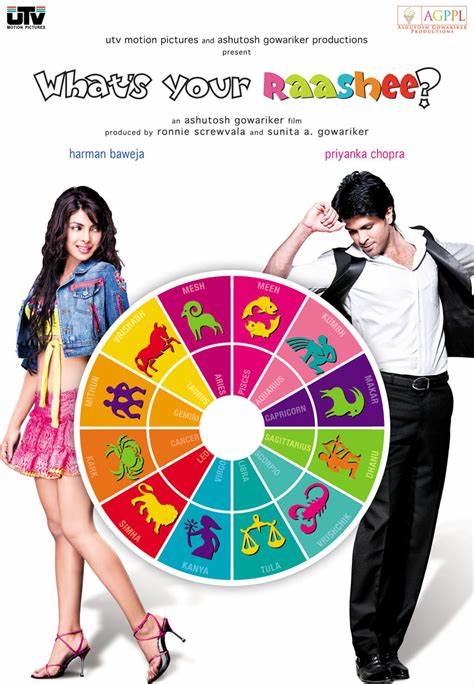 What's Your Raashee is one of the best movies of Priyanka Chopra. She portrayed twelve different characters in the film. Harman Baweja played the lead role of Yogesh opposite Priyanka. In his quest to find the ideal bride, he chooses to meet 12 different women having 12 zodiac signs, following the advice of his family's astrologer.
15- The White Tiger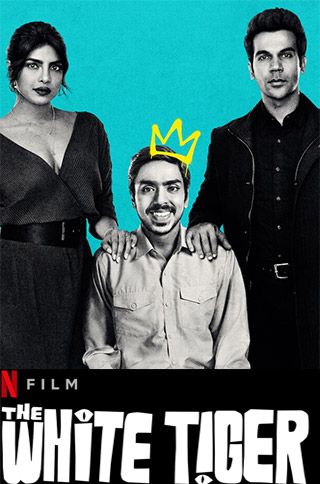 "The White Tiger" narrates the tale of a young man Balram Halwai from a rural Indian village who aspires for success. Balram shares his journey from poverty to becoming a thriving entrepreneur. It explores the issues of social inequality and class conflict in contemporary India.
16- Krrish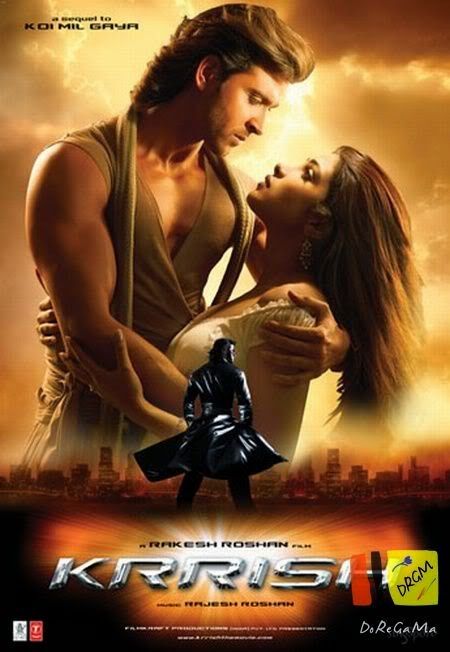 Krrish is the second film in the series Koi Mil Gaya directed by Rakesh Roshan. It stars Hrithik Roshan and Priyanka Chopra in lead roles. The film received multiple awards including the prestigious National Film Award for Best Special Effects.
17- The Sky is Pink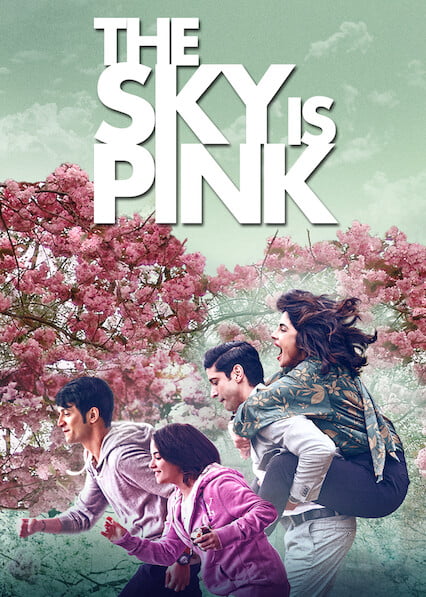 The Sky is Pink shares the story of Aisha Chaudhary (Zaira Wasim), who suffers from a rare genetic condition at a young age. The central focus of the film revolves around Aisha's parents, Aditi(Priyanka Chopra) and Niren (Farhan Akhtar) who try their best to give their daughter a better life.
18- Don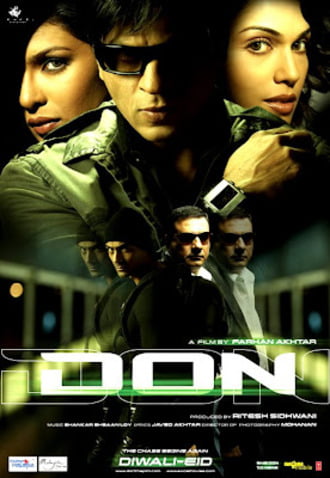 Don is a crime thriller film. It is a contemporary version of the 1978 film with the same title. The film stars Shahrukh Khan and Priyanka Chopra in lead roles. Farhan Akhtar directed and co-produced the film. Don won the Neuchâtel International Fantastic Film Festival Award for Best Asian Film.
19- Mujhse Shaadi Karogi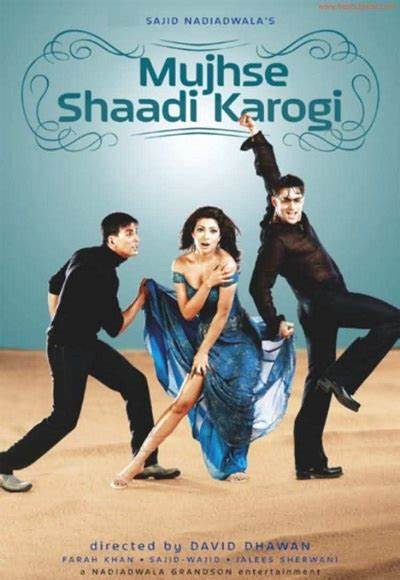 The rom-com film Mujhse Shaadi Karogi is considered one of the best movies of Priyanka Chopra. The film features Salman Khan, Akshay Kumar, Priyanka Chopra, Amrish Puri, Kader Khan, and others. Two men fall for the same girl and the race begins in order to win her heart.
20- Kaminey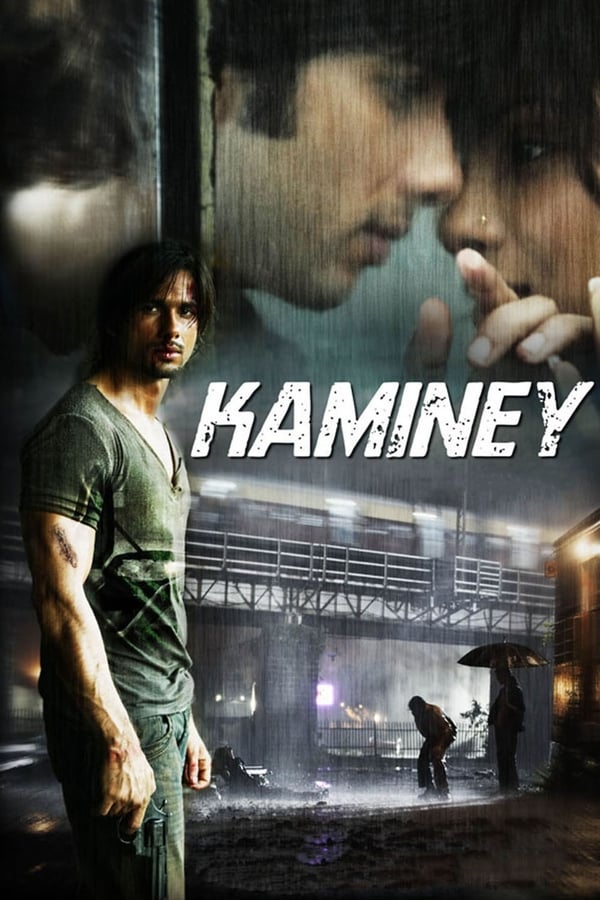 Kaminey is a movie that narrates the tale of two twin brothers, Charlie and Guddu (both portrayed by Shahid Kapoor), who are distanced from each other and lead very different lives, each with their own distinct personalities and lifestyles.
READ MORE- What Does Marshmello Look Like – Highest-Paid DJ
Best TV Shows of Priyanka Chopra
We have considered Priyanka Chopra's best movies, now let's discuss her best TV shows and series. We have included tv series, shows and documentaries as well. Here are the 10 Best TV Shows you should watch.
1- Quantico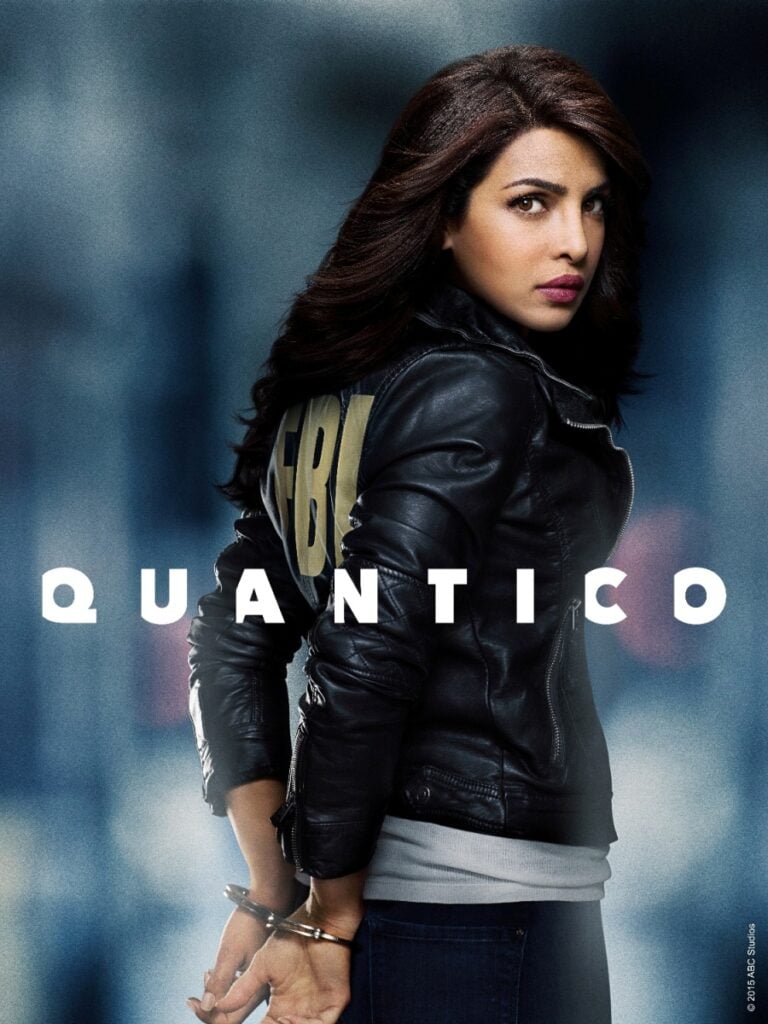 Quantico is one of the best TV shows featuring Priyanka Chopra. The thriller drama series aired from 2015 to 2018. Priyanka Chopra takes on the role of Alex Parrish, an FBI recruit. But as the plot develops, she becomes the prime suspect of the terrorist attack.
2- Citadel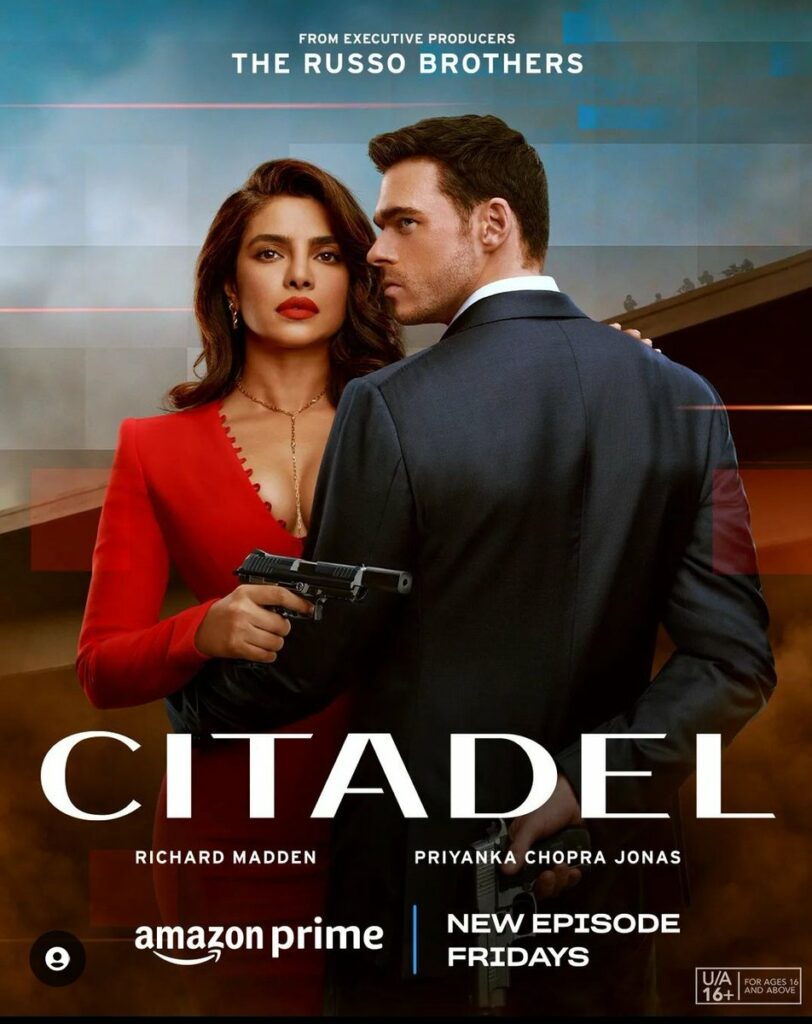 Citadel is a spy thriller series consisting of six episodes. It features Priyanka Chopra, Richard Madden, Stanley Tucci, Lesley Manville, Rolland Moller, and others. Citadel is one of the most expensive series of all time with a budget of US$300 million.
3- A World Of Calm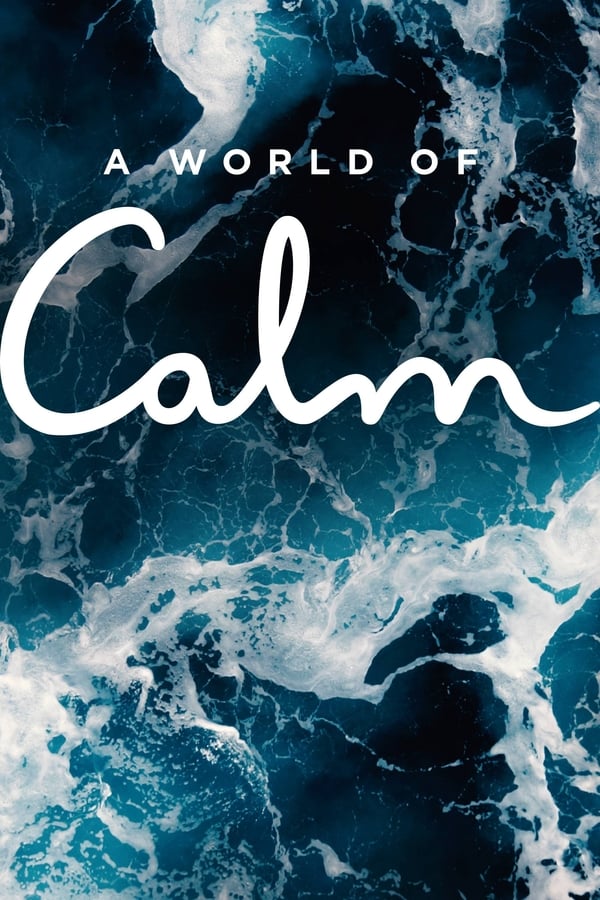 A World Of Calm is a TV show featuring soothing visuals along with narrators like Nicole Kidman, Priyanka Chopra, Oscar Isaac, and others. As the series' name implies, it emphasizes calming the minds of viewers with ultimate visuals.
4- Chasing Happiness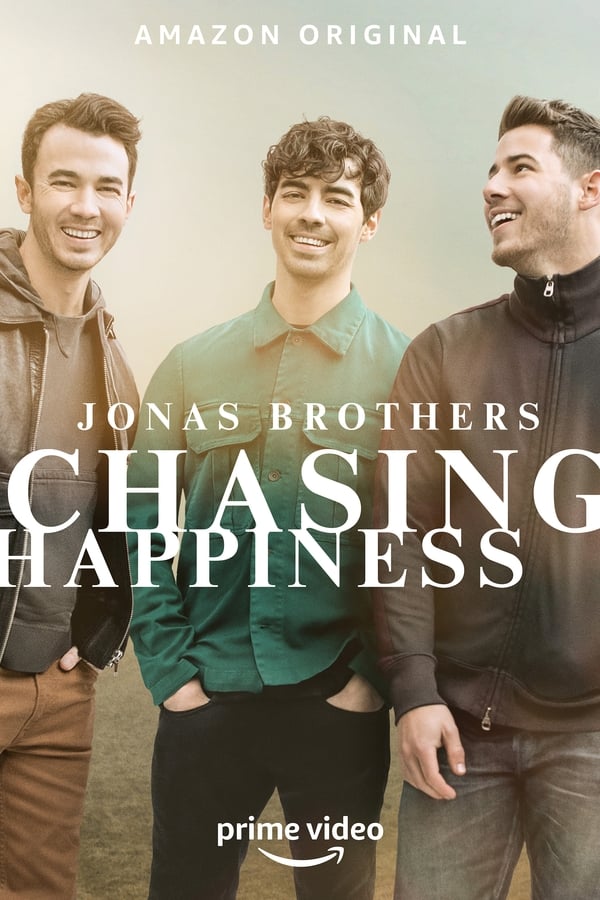 Chasing Happiness is a documentary released in 2019. focuses on the famous American pop band, the Jonas Brothers, which includes Kevin Jonas, Joe Jonas, and Nick Jonas. Priyanka Chopra, who is married to Nick Jonas, makes an appearance in the documentary.
5- Live With Kelly and Mark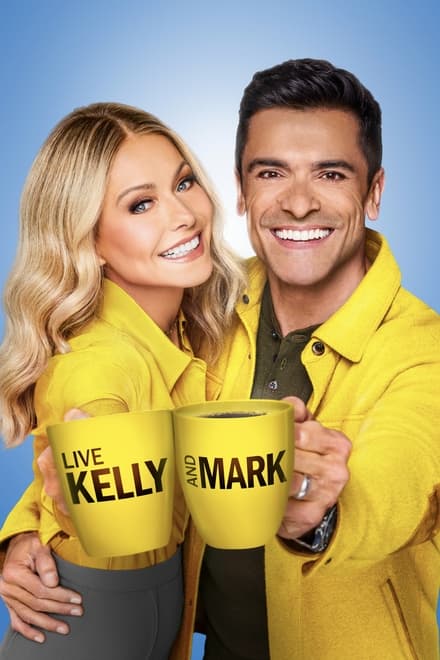 Live With Kelly and Mark is a morning talk show. It features various hosts since 1983. Priyanka Chopra appeared at the Live With Kelly and Mark show multiple times. The show has been to eight countries and more than twenty states.
6- Khatron Ke Khiladi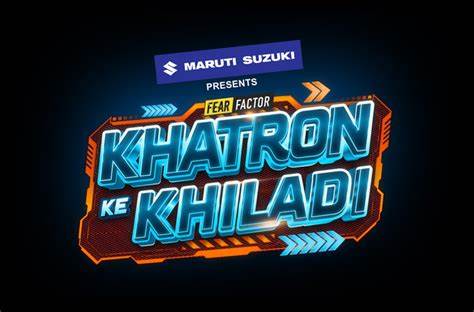 Priyanka Chopra hosted the reality stunt show Fear Factor: Khatron Ke Khiladi Season 3. The show aired for sixteen episodes. Apart from the most popular host Rohit Shetty, actors Akshay Kumar, and Arjun Kapoor also hosted the show.
7- Activate: The Global Citizen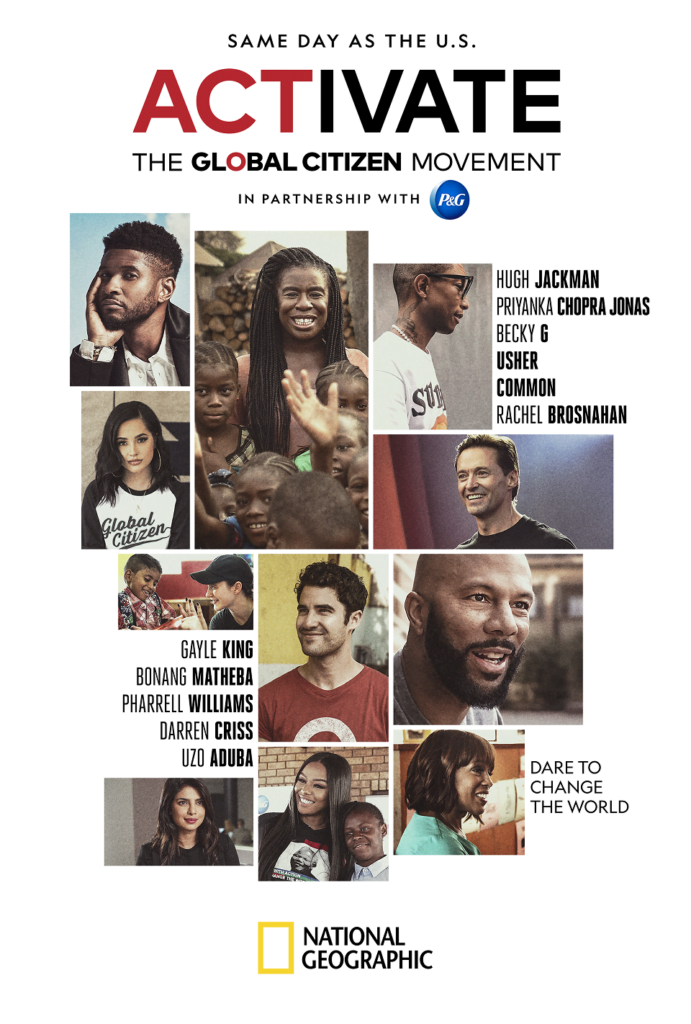 Priyanka Chopra has served as one of the hosts and executive producers of the documentary series Activate: The Global Citizen. It highlights global issues and activism. It showcases various celebrities and public figures who are actively involved in addressing important global challenges.
8- The Gong Show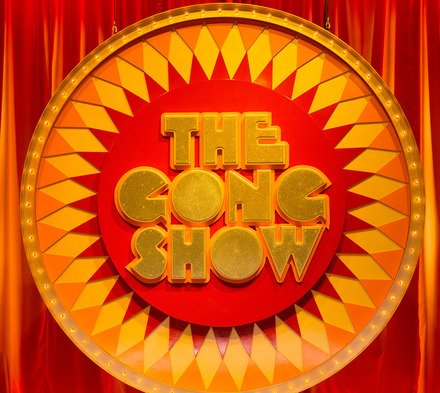 "The Gong Show" is a classic American television talent show. Priyanka Chopra served as one of the judges on the show, alongside Joel McHale and Wendi McLendon-Covey. She appeared as a celebrity guest judge on The Gong Show.
9- Access Hollywood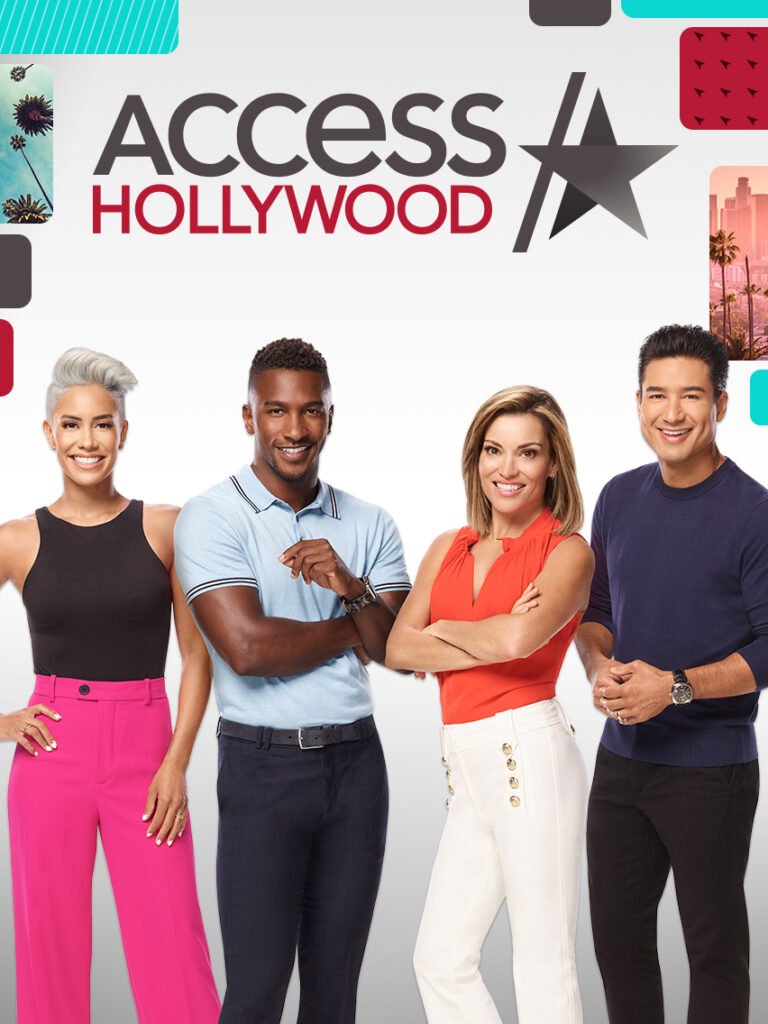 Access Hollywood is a weekly TV entertainment news show started back in 1996. It covers celebrity news, interviews, and events in the entertainment industry. Priyanka Chopra has appeared on the show several times and shared her career and life experiences.
10- Jonas Brothers Family Roast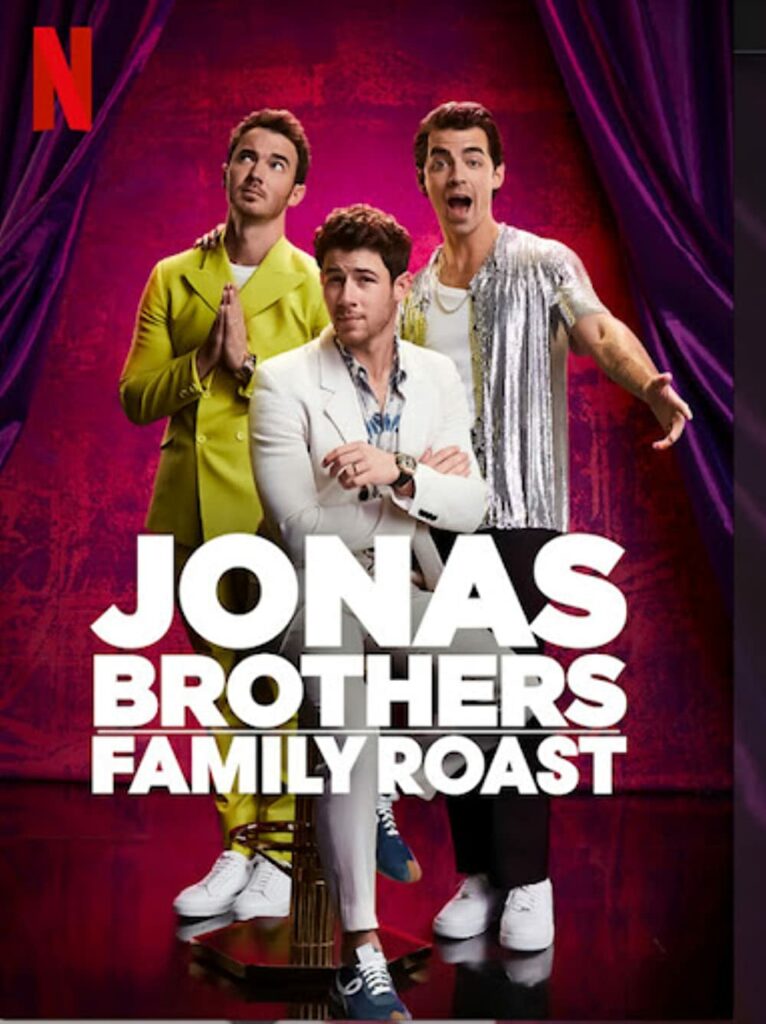 Priyanka Chopra appeared in the Jonas Brothers Family Roast show. Kevin, Joe, and Nick Jonas take on quick-witted humor and dive into deep comedy alongside guests like Pete Davidson, John Legend, and others. Watch out the entertaining episode when Priyanka roasts her husband Nick Jonas on the show.
READ MORE- How Tall Is Taylor Swift?
Other Works As Producer
Priyanka Chopra is not just an actress she is also a film producer. She has worked as a co-producer on various Indian regional films. Let's know about her films as a producer. Here we go.
Bam Bam Bol Raha Hai Kaashi
Sarvann
Kay Re Rascalaa
Kashi Amarnath
Pahuna
Firebrand
Paani
Bhoga Khirikee
Evil Eye
Hope you'd like the post. Which one is your favorite among Priyanka Chopra's movies and TV shows? Don't forget to follow SiachenStudios to get more anticipated posts.