Marshmello is always there in news because of his bucket-shaped helmet but do you know what does Marshmello look like wait here you get all answers related to Marshmello. But first, read some basic things about him.
The real name of Marshmello is Christopher Comstock. He is the second-highest-paid DJ in the world after Chainsmokers. One thing I like most about him is that he is more like a perfect gentleman.
Marshmello continues to try to hide his identity (many people think that this is the main reason for his success). He wrote famous songs such as Silence, Wolves, Friends, Happier, and Alone which appeared in the top 30 of Billboard's top 100.
Marshmello loves to use Snapchat filters these days. I think he is pretty bored in lockdown too that's why he is trying to develop a new hobby.
MUST READ – Christopher Comstock Aka Marshmello Face Reveals
What Does Marshmello Look Like?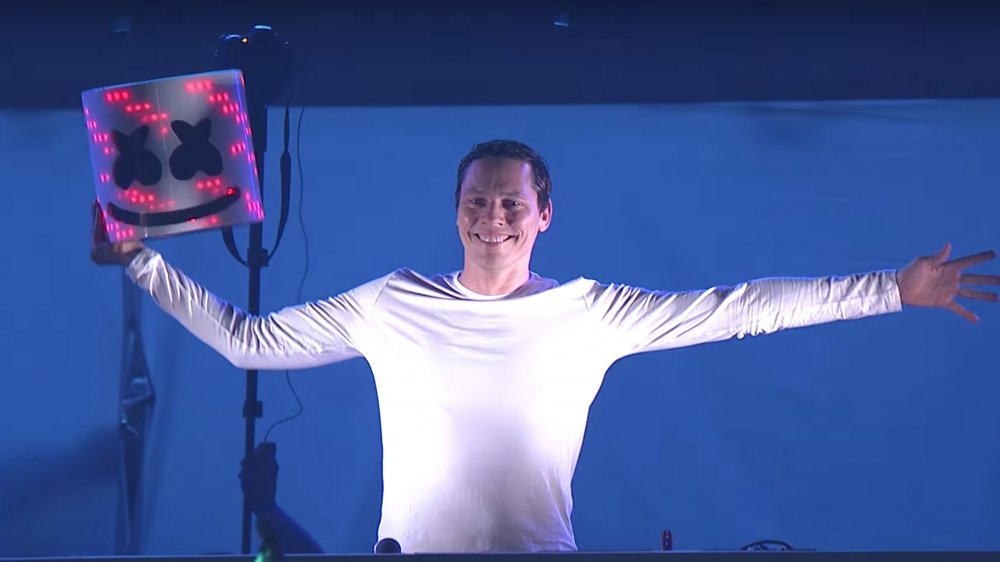 After the above picture, you get a fair idea how what Marshmello looks like but do you know what he look like when he started his career? Christopher Comstock's career actually started with his alias, Dotcom. Dotcom didn't become anywhere near as popular as Marshmello But before he played more upbeat music.
Why Every Girl Loves Marshmello?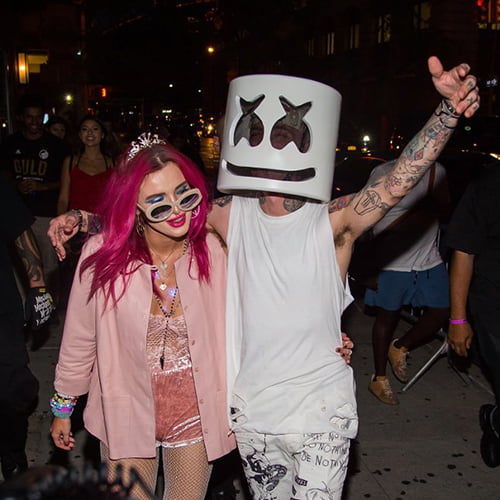 Do girls love Marshmello because he is very good-looking? Maybe.. but there are many good-looking DJs'. or He is a very funny guy? he is funny but not that much. The real reason for his very big girls' fan following is that he is the most humble person in the music industry.
Many times he mentioned, "He doesn't want the celebrity or the spotlight; instead, he wants to make wonderful music and share positive vibes."
MUST READ – Know Why Girls Are So Mad About Ariana Grande Makeup
Inspiration Behind Marshmello Mask: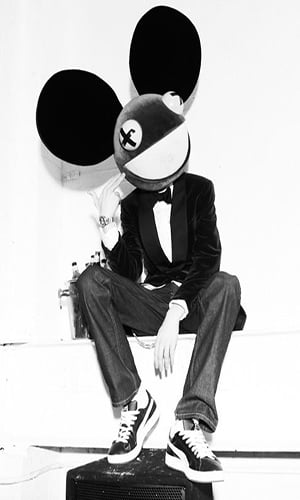 Many times I thought that he brought something unique style through his mask into the electric DJ world. But that is not true Christopher Comstock's mask is the inspiration by Deadmau5.
Marshmello is truly a very big fan of Deadmau5. He also has a pet mouse his name is joe. Inspiration always comes from a person whom we aspire to be.
Has A YouTube Channel Where He Shows Off His Passion For Gaming And Cooking:
If you want to know more about Marshmello you have to follow him on youtube. Where you get to know his passion and his humor talk. Most of his music listeners are probably unaware of this passion, or how extensively he expresses it to the public.
DJ Marshmello With His Girlfriend:
A rare look at Christopher Comstock to face with his girlfriend.
His girlfriend's name is Kelsey Calemine she posts this picture on valentine's day. We must thank Kelsey Calemine for posting such a cute post.
Marshmello Trademark Attire & Helmet: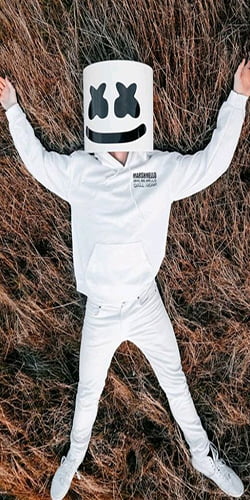 The helmet may appear to be a simple design, but thankfully, the Youtube star explains what the official helmet is made of. The actual helmet is created using a 3D printer, and there are just a few of them available.
He always dressed in a classic and simple outfit but with a unique look to match his brand.