Here we go guys, In this article, we will be looking for the best Anime couples of all time. At some point, We all have a favorite anime couple, but do you know, what are the best anime couples? It's a tough question because the answer is different for everyone. So in this list, you will get the best couples ever.
As we all know, Anime couples are the best couples out there. They make you believe in love and that anything is possible & make you believe in a happy ending. They make you believe in the power of love.
So, without wasting the time, let's scroll up the page and see the best cute anime couples.
READ MORE – 20 Best Anime Characters Of All Time
Best 30 Cute Anime Couples You Will Love
1 – Minato & Kushina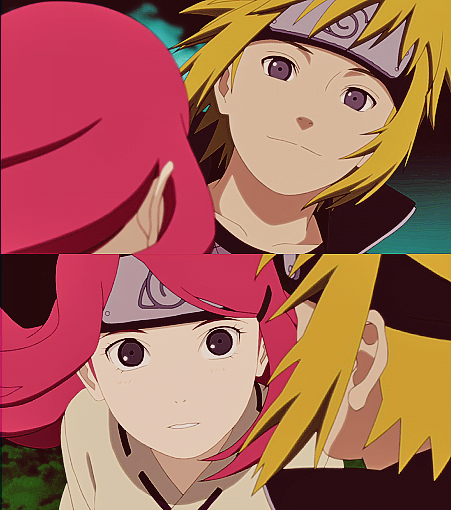 The romantic relationship between Minato Namikaze and Kushina Uzumaki is one of the canons relationships in the series. They are the parents of Naruto Uzumaki.
Minato and Kushina marry together and she helped him fulfill his dream of evolving Hokage acknowledged by the village; Minato named the Fourth Hokage. Then later, Kushina became pregnant and their son Naruto was born.
2 – Ban And Elaine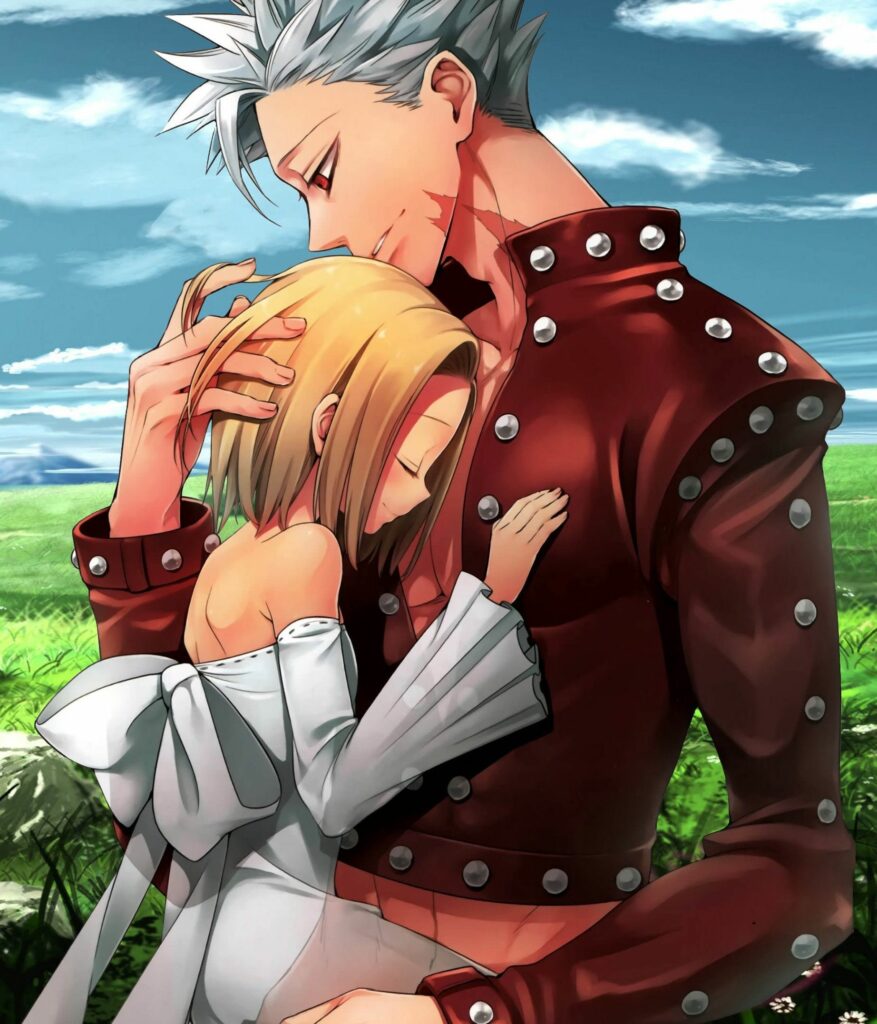 Elaine is an elite Fairy warrior, the younger sister of the current Fairy King, Harlequin. Initially, Elaine tried to kill Ban, but soon she comprehended his heart. Then She afterward came to befriend him, & starting to have feelings for him.
3 – Kurisu and Okabe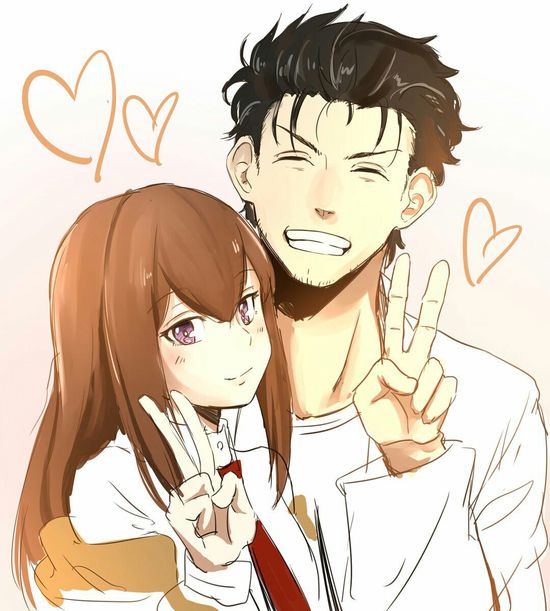 Rintarō Okabe & Kurisu are the most popular & canon anime couple of all time but are in a long-distance romantic relationship. They both have a problem with familiarity and it shows in their tsundere tendencies. They are perfect together & willing to go above and beyond for each other.
4 – Yuuri and Viktor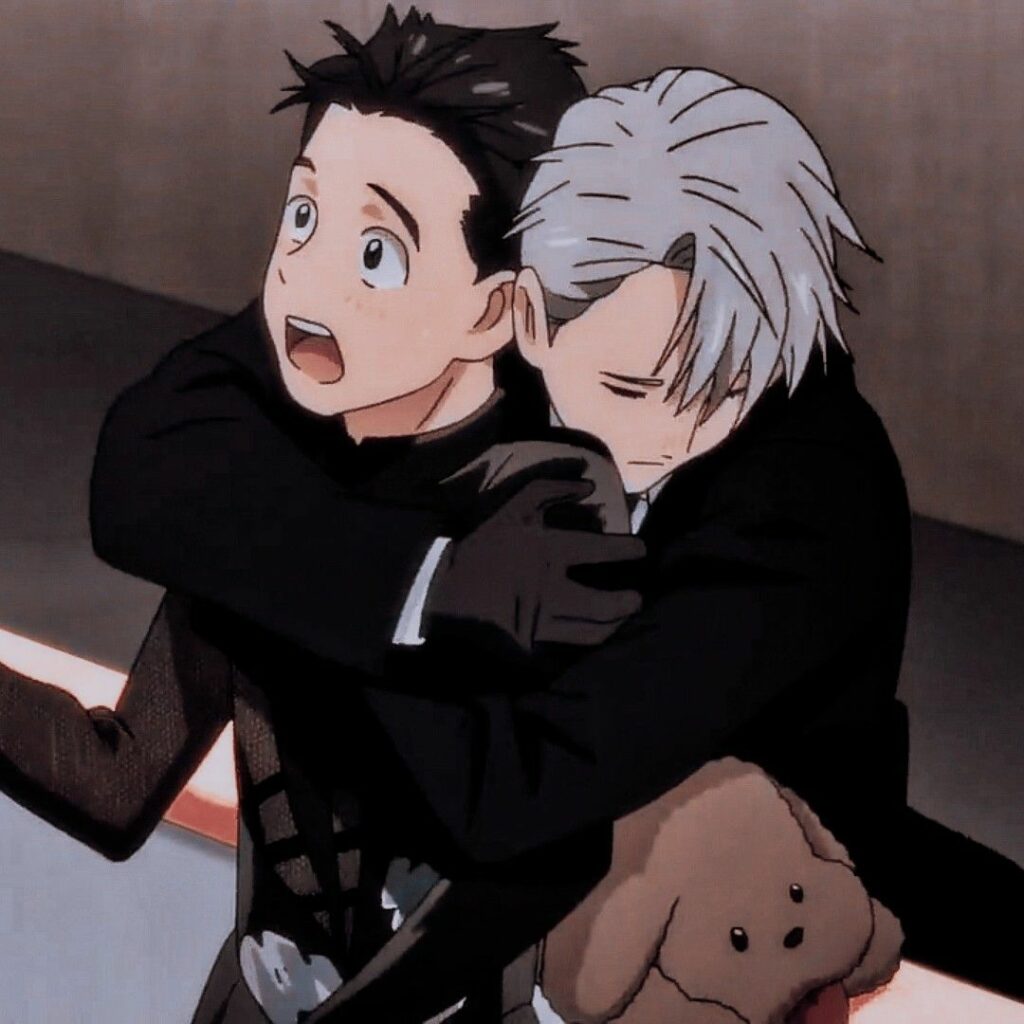 Yuri and Victor are apparently one of the cutest couples in anime, not everything about their relationship is perfect in Yuri on Ice. The couple has a special and lovely dynamic that makes them perfect for each other.
READ MORE – 10 Black Female Anime Characters You Must Know
5 – Kagome & Inuyasha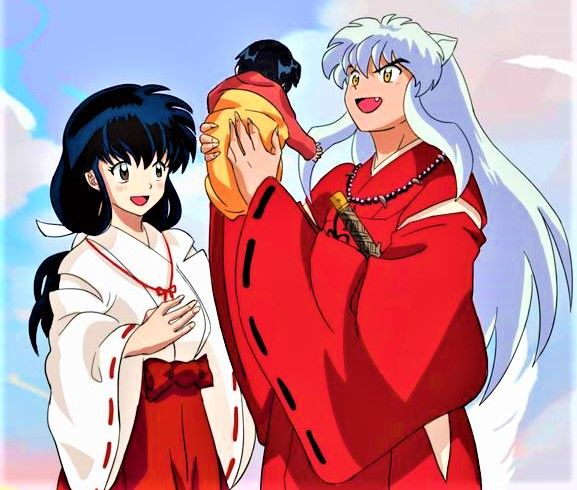 Kagome Higurashi is the major female character of the anime Inuyasha. She is a lover of Inuyasha. Inuyasha and Kagome first officially met each other when Inuyasha was revived by Kagome, due to her being Kikyo's reincarnation. She has a daughter Moroha.
6 – Yuuko And Teiichi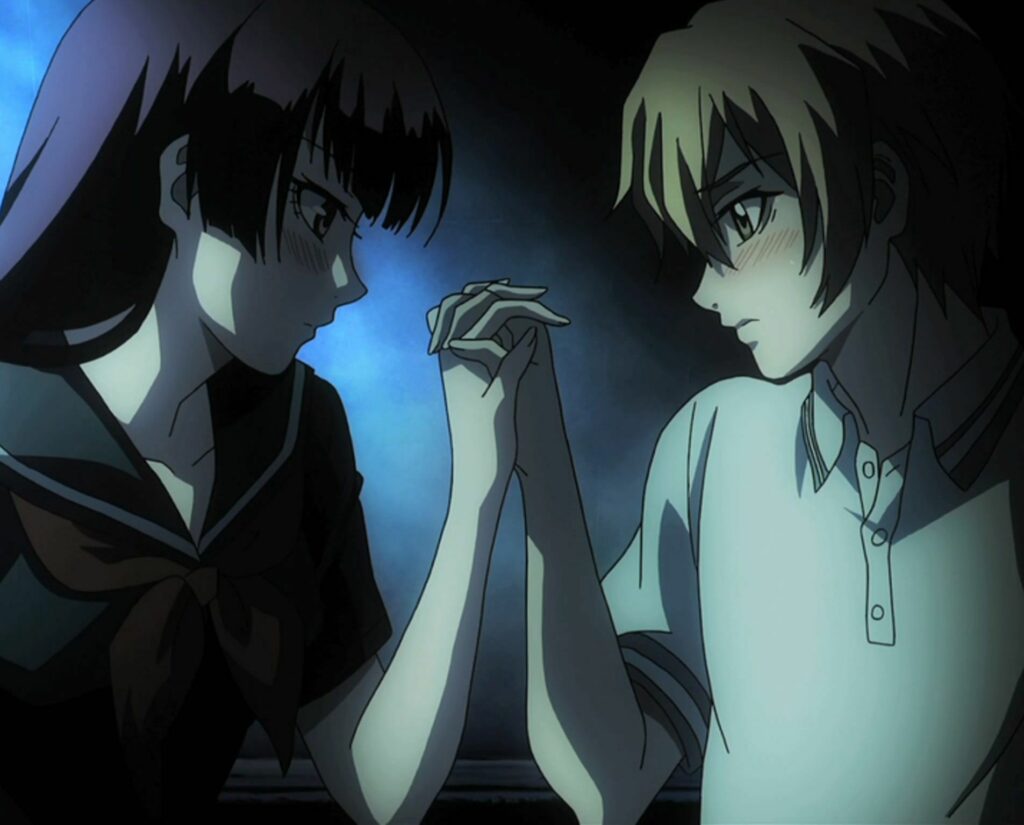 Yuuko Kanoe is the nature of a girl who died inside the oldest building of Seikyou Academy. Yuuko is the lover of Teiichi, as he was the first person to interact with her after dying a long time ago. They are one of the cutest anime couples ever.
7 – Temari & Shikamaru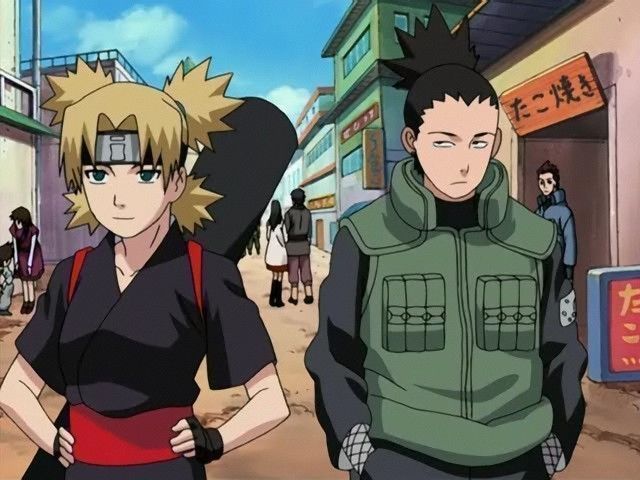 The relationship between Shikamaru Nara and Temari is one of the best relationships ever. Eventually, Temari even drives to Konohagakure to marry Shikamaru and the two have a son. Shikamaru And Temari appreciates each other's skills. Also, they share an interest in creating a better future.
8 – Haru And Shizuku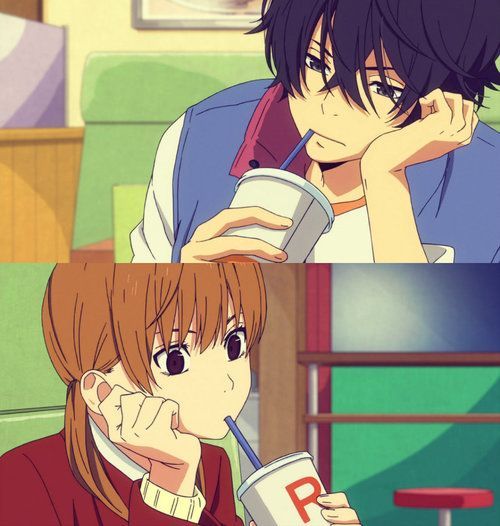 Shizuku is Haru's classmate and lover. Both first met when their teacher Saeko Ninomiya bribed Shizuku with approximately 3,800 Yen to bring Yoshida Haru some class readings and homework. Haru reveals his love for Shizuku after she stood up for him against Kenji and his friends. They officially became a couple after Kenji's unrequited love and rejected confession to Shizuku.
READ MORE – 12 Charming Female Anime Characters Ever
9 – Saito And Louise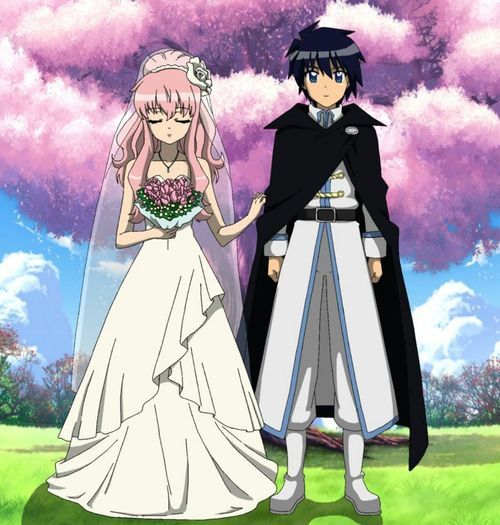 Louise & Saito are one of the popular couples in the series. In season 2, It is shown that Saito is in love with Louise and even confesses it to her. At the end of season two, Saito and Louise make a vows ceremony as a commitment to each other in that flowers are attached to each other.
10 – Legoshi And Haru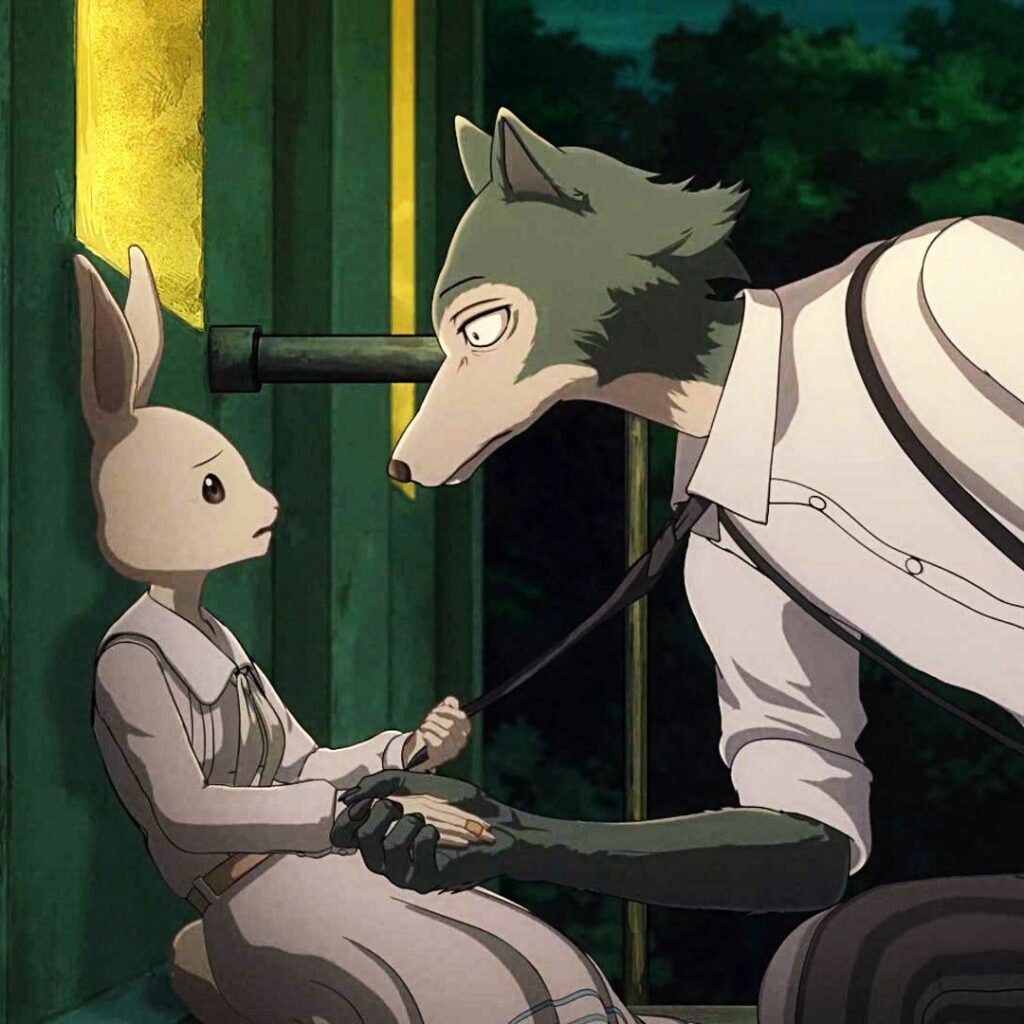 In the beginning, Legoshi and Haru have a discomfiting relationship & mark the best anime couple. They both met in the gardening club while he was hiding from everyone since his antlers freed early. He concealed in there for ten days, where he ultimately slept with Haru and had a sort of friends-with-benefits relationship. Haru appears to have feelings for him, but Louis can not agree with her since he is in an arranged marriage with a female red deer. The relationship broke off later in the series.
11 – Yuu And Haruka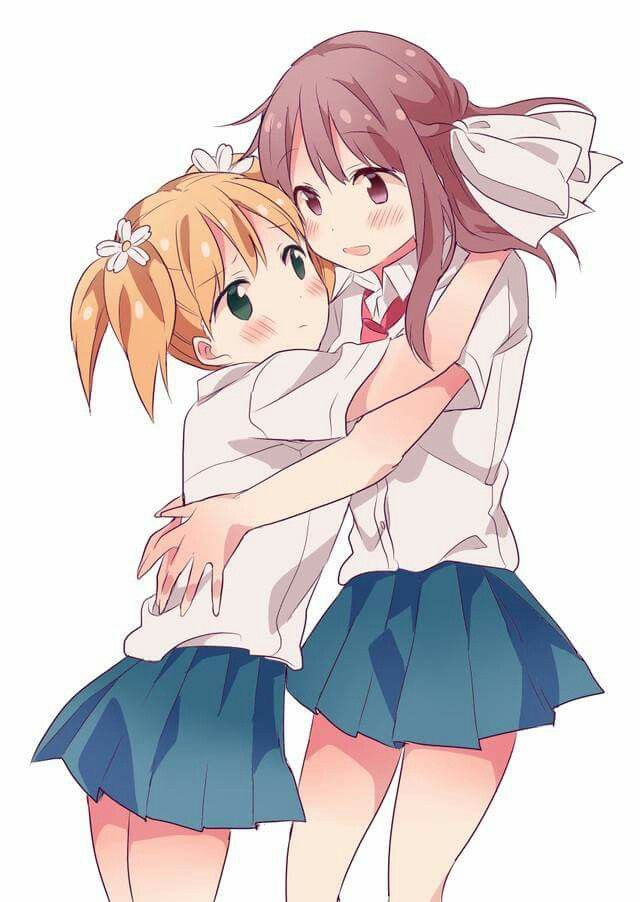 Yuu & Haruka is a cute adorable couples in the anime. Yuu is Haruka's best friend then they become girlfriend-boyfriend. As it was Yuu who helped her open up to others she believes her somebody very superior in her life and her mind is constantly focused on Yuu and nothing else.
12 – Risa Kozumi & Otani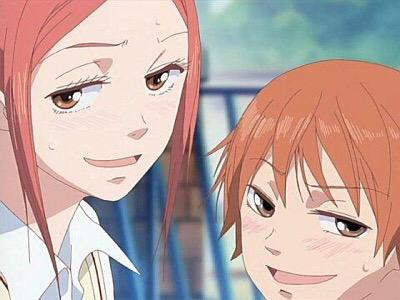 Risa Kozumi & Otani are one of the cutest anime couples ever. Ōtani is Risa's friend, and later Risa proposes to Otani and becomes her boyfriend. Both started the series as rivals not liking anything to do with each other as they were still being grouped jointly as "All Hanshin-Kyojin" due to their quarrel and height discrepancy.
READ MORE – 12 Best Anime Movies On Netflix Must Watch (2022)
13 – Miroku & Sango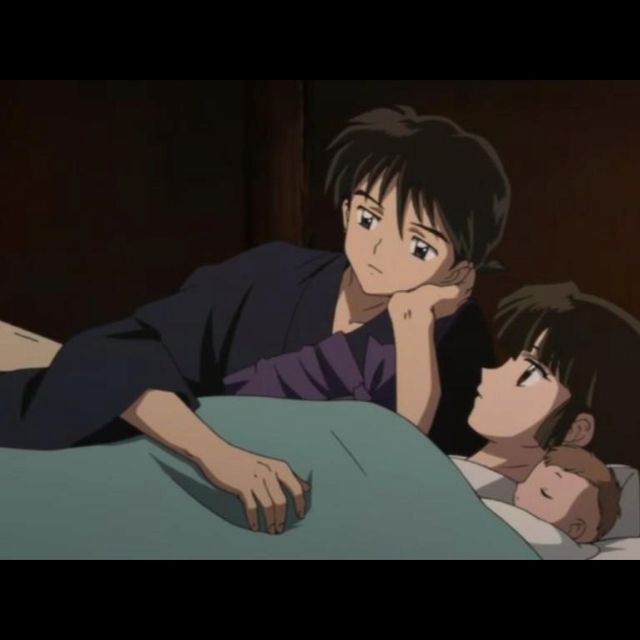 Speaking about the relationship between Miroku & Sango, after conquering Naraku, Miroku keeps his commitment to Sango. Both get married and live in Kaeda's village. They have a set of twin girls, Kin and Gyokuto, and a newborn son named Hisui, who becomes a demon slayer like his mother in Yashahime.
14 – Izumi And Ryouma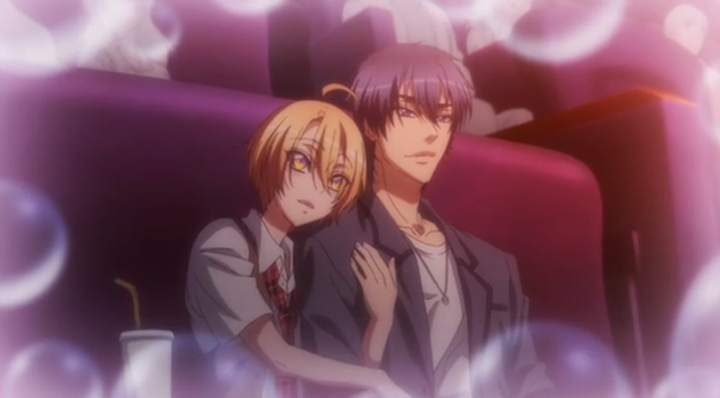 Izumi and Ryouma met as children whilst on the set of a Happy Wedding commercial. During the period of friendship, they decide to come into a relationship. Ryouma finally confess his love & feelings for Izumi.
15 – Ryuuji Takasu & Taiga Aisaka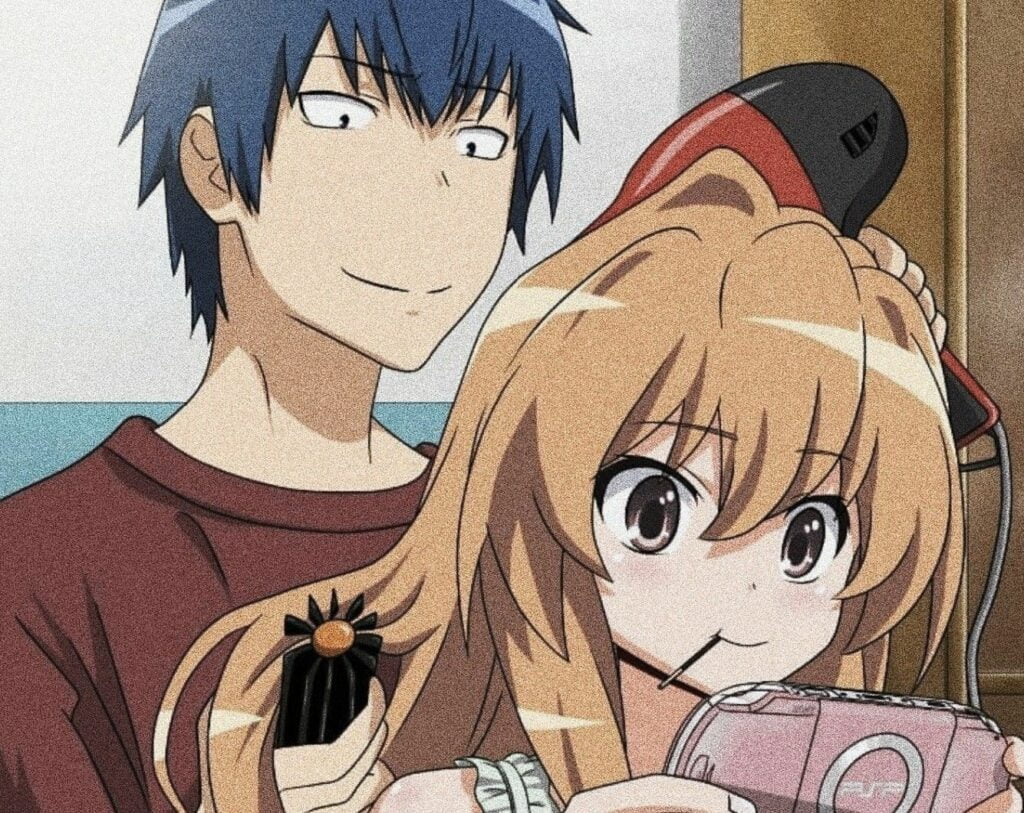 Ryuuji Takasu is the major male personality in the anime series Toradora. He's the lover of Taiga Aisaka. His relationship with Taiga starts to revise as he spends more time with her throughout the series. Ultimately, he and Taiga become a couple and they got married so that way they can both be adults.
16 – Tomoe And Nanami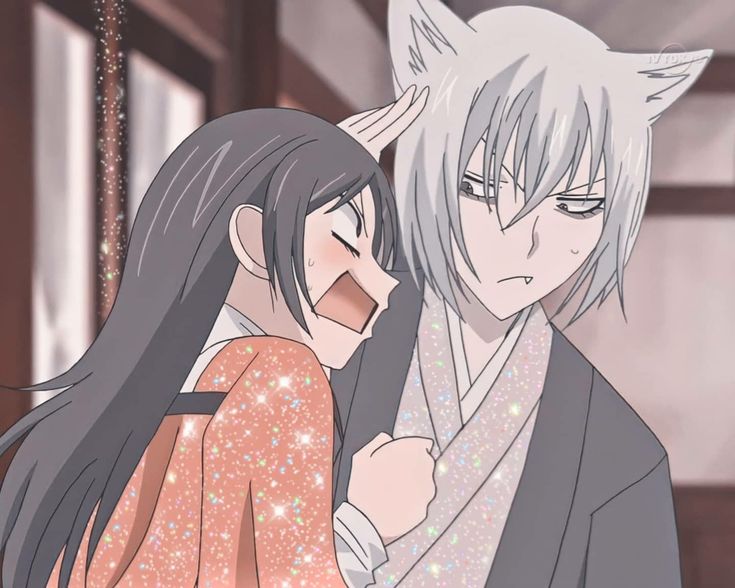 Tomoe is a fox yokai in the manga series Kamisama Kiss. He is married to Nanami Momozono. In Chapter 124, Nanami tells that she and Tomoe are officially engaged. Both get married among their friends, Tomoe turns into a human and Nanami also turns to being a human and then they have a baby boy in the last chapter.
READ MORE – 34 Most Popular Black Anime Characters Ever
17 – Edward and Winry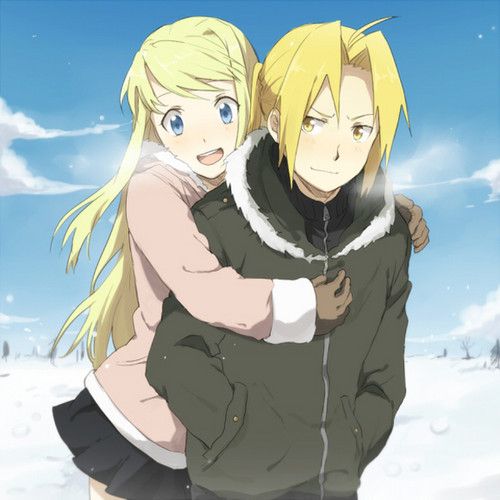 Winry Rockbell is a leading supporting character of the Fullmetal Alchemist anime series. Ed and Winry's(Edwin) romantic relationship is laboriously pointed in the FMA series and the relationship is confirmed during end of the series, Its relationship is one of the most popular anime FMA pairings.
18 – Satomi And Shinichi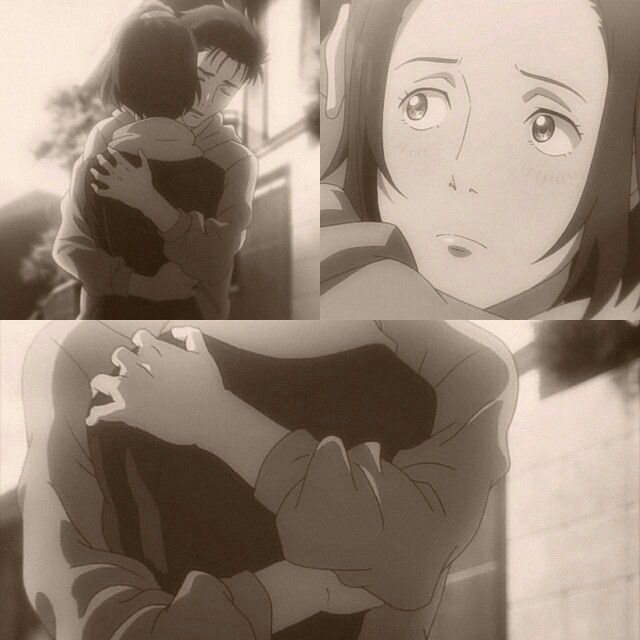 Satomi Murano is a deuteragonist in the anime series. At the start of the relation Shinichi & Satomi were best friend, then they fell in love relationship. Satomi is a true lover of Shinichi Izumi and forms a special relationship with him throughout the story.
19 – Tohru Honda and Kyo Sohma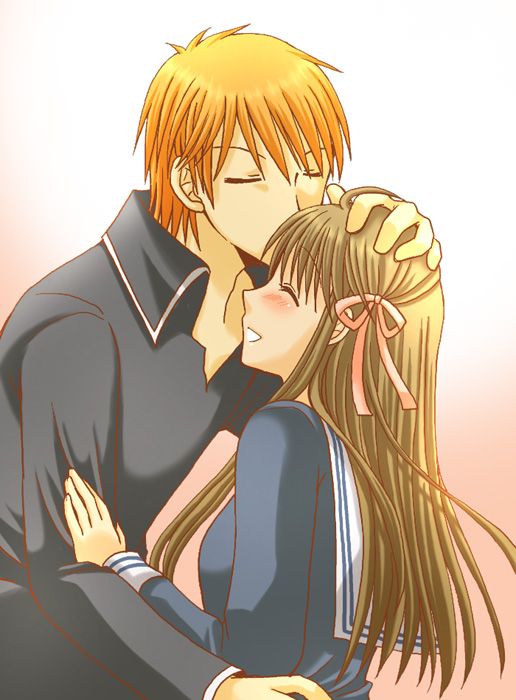 Tohru Honda is the main character of the Fruits Basket series. Kyo and Tohru would eventually marry together, have three children, and grow old together, and they are last seen lovingly walking hand in hand as their children and grandchildren talk about their love fondly.
20 – Bulma & Vegeta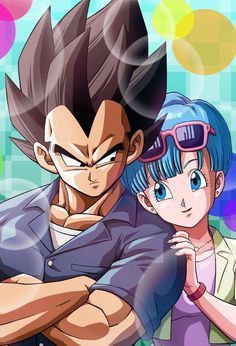 Vegeta and Bulma were the most confident couples of all time. They both have a better relationship than Goku and CHI-CHI. They had their first child before MARRIED.
READ MORE – 12 Best Anime For Beginners All The Time
21 – Yusuke And Keiko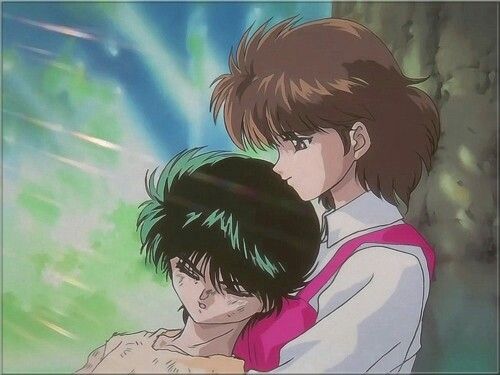 Keiko is Yusuke's childhood friend, and later they fell in love together and became a couple. They grew up and learned together in the same school since they were kids. Keiko Yukimura is the love interest and later fiancée of Yusuke Urameshi.
22 – Kamina And Yoko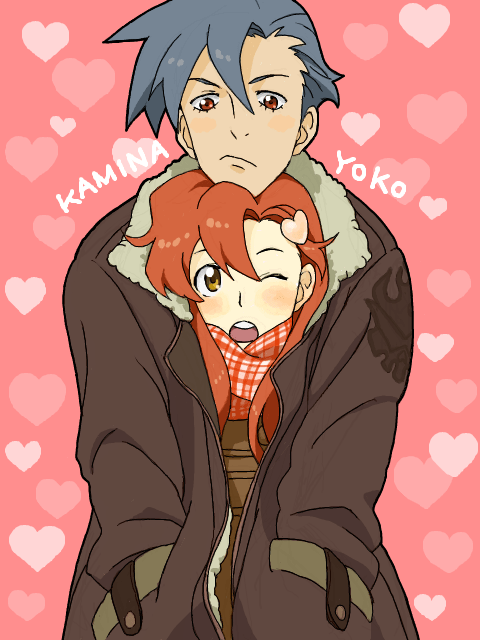 Kamina And Yoko have an extremely incendiary relationship due to both of the character's stubborn personalities, yet it's also full of trust, care, and partnership. Eventually, Yoko confessed her feelings for Kamina with a kiss, then they come into a relationship.
23 – Yuzuru And Kanade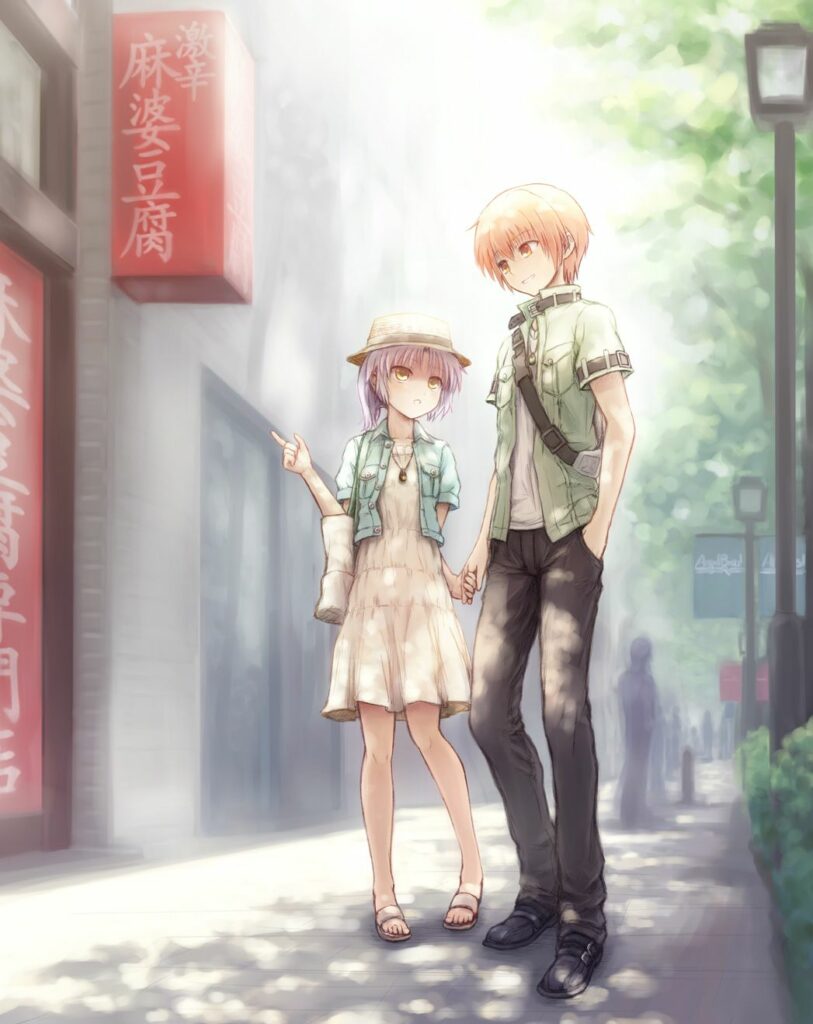 Kanade is the student council president at the afterlife school. Kanade Tachibana aka Angel is a lover of Yuzuru Otonashi in the anime Angel Beats!. Their relationship is amazing.
24 – Tomoya Okazaki & Nagisa Furukawa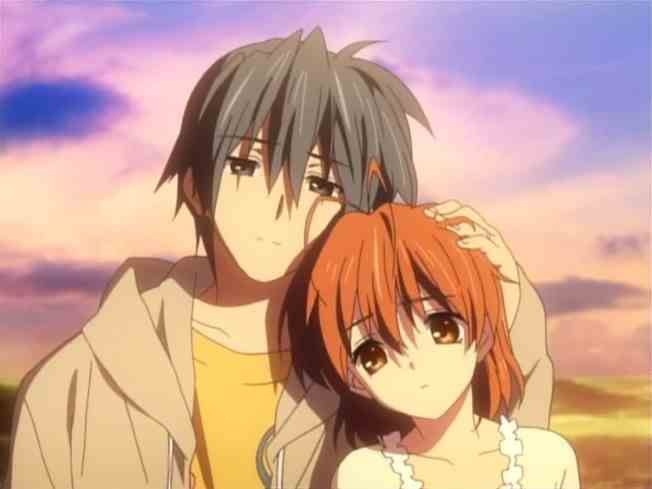 Nagisa and Tomoya are so a cute anime couple, first met each other at school. Then they became friends and start their plan to resurrect the club friendship. Then they start to come into a closer relationship, after they both graduate, Tomoya marries Nagisa.
READ MORE – Who Is The Strongest Anime Character?
25 – Celty And Shinra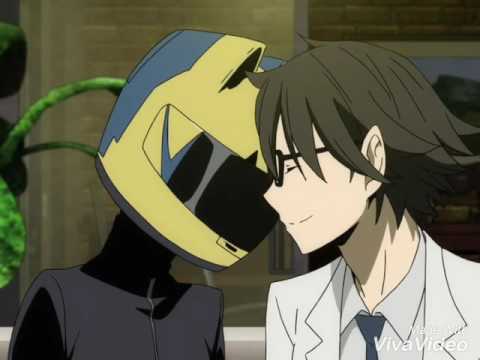 Shinra and Celty first became familiar when Shinra was a little kid. They both have been together since, living as roommates, and momentarily into the series, his one-sided love is returned by Celty. At the last of the series, it's suggested that the two are engaged.
26 – Takagi And Kaya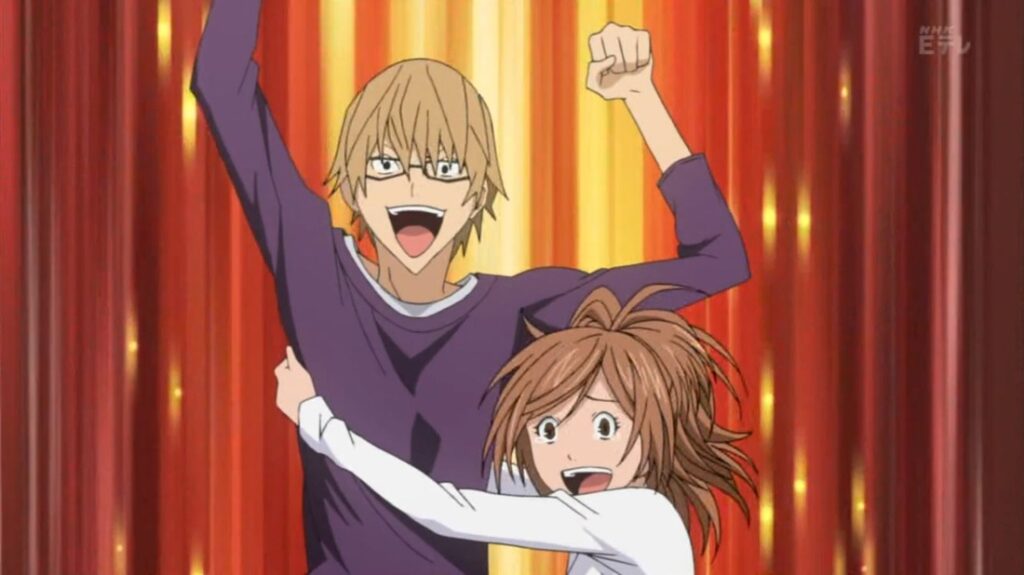 Kaya Miyoshi is the lover of Akito Takagi in Bakuman. She's Miho Azuki's best friend. One of the cutest anime couples ever.
27 – Banri And Koko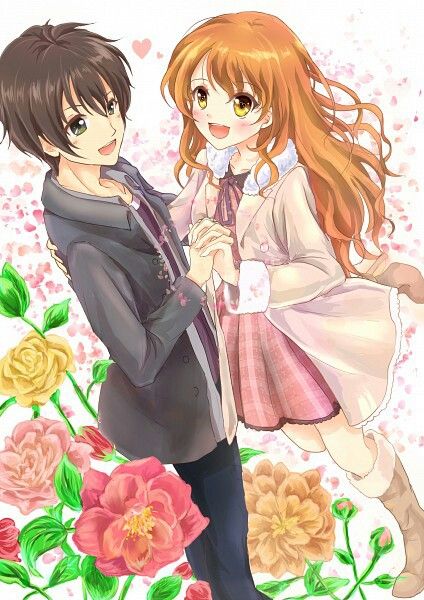 Kouko Kaga is the leading female protagonist of the Golden Time series. Her relationship with Banri is very lovely. She is a freshman law student, Later, She becomes the girlfriend of Banri Tada. Kouko first met Banri outside the college entrance. In the seventh episode of Golden Time, they become an official couple.
28 – Mai Sakurajima and Sakuta Azusagawa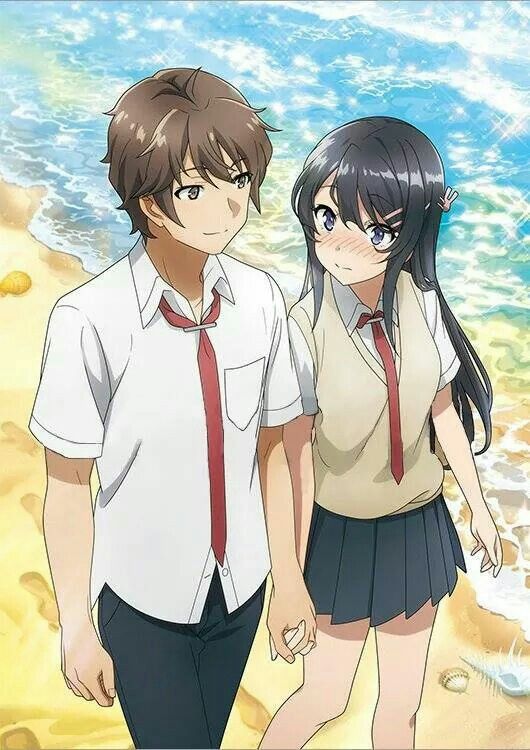 Sakuta first had an attachment with Mai when he talks with her a lot. Due to her invisibility, Sakuta is capable to have a romantic relationship with Mai as he marks one of the people that can see her, and talk to her as another person who sorrowed from Adolescence Syndrome.
READ MORE – 12 Best Vampire Anime You Must Watch
29 – Elfman Strauss & Evergreen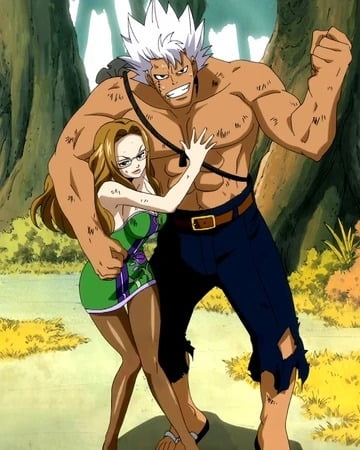 ElfGreen(Elfman Strauss and Evergreen) is a canon couple between Fairy Tail Mages. Their relationship has a shaky start, as it started when Elfman was looking for a mate for the S-Class trial, and Evergreen was annoyed because Freed chose Bickslow instead of her.
30 – Asuna & Kirito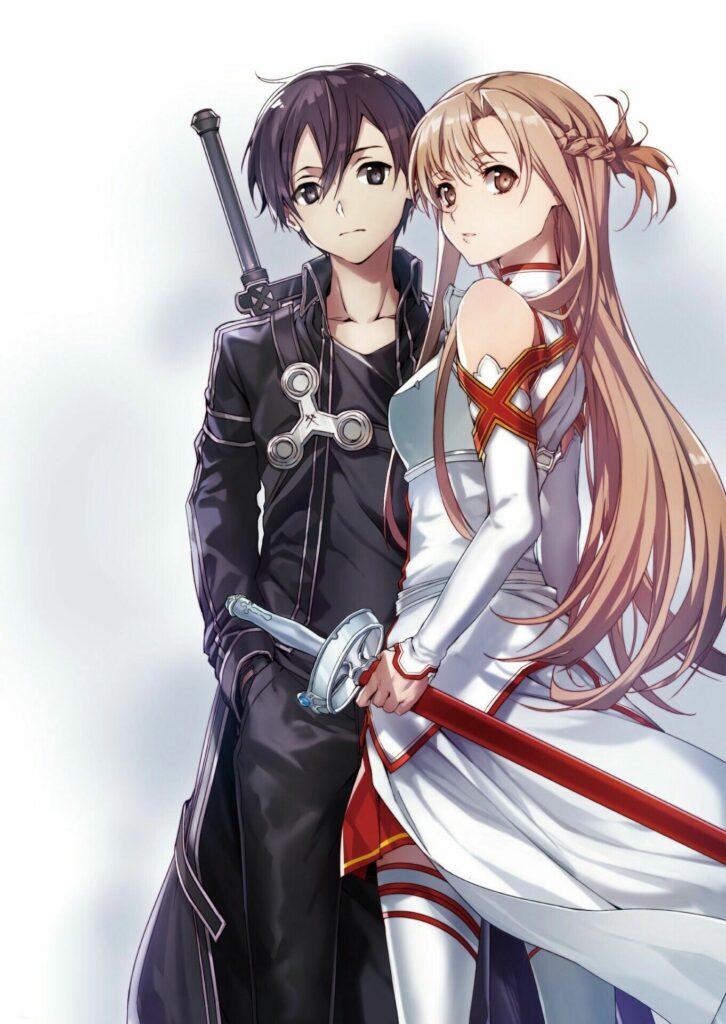 Kirito and Asuna may be one of the most well-loved couples in the Sword Art Online series, their love is very pure for each other. They disputed a lot whenever they would meet at first but in running time, they become lovers and started spending time together.