In this article, we are presenting you the list of the 12 FEMALE ROCK BANDS you probably don't know. A band is a group of musicians who are organized for ensemble playing. A female band is a band that has consisted only of female artists for at least three-quarters of its active career. So let's go through the list of FEMALE ROCK BANDS:
READ MORE – 10 Best Famous Female Guitarists Of All-Time 
1 – The Runaways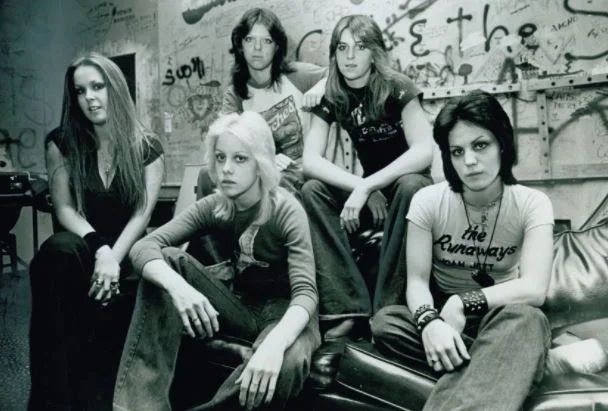 The Runaways were an all-female American rock band that recorded and performed from 1976 to 1979.
The Band originated from Los Angeles, California, U.S. Among their best-known songs are "Cherry Bomb", "Hollywood", "Queens of Noise", and a cover version of the Velvet Underground's "Rock & Roll". Never a significant success in the U.S, the Runaways became a sensation overseas, especially in Japan. Thanks to the single Cherry Bomb.
The band delivered four studio albums and one live album during its run. Check out the Youtube channel by clicking here.
2 – The Graces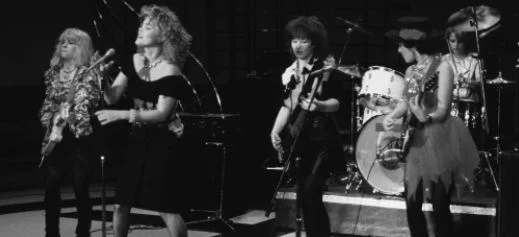 The Graces were an American Rock band in the late-1980s and early-1990s featuring Charlotte Caffey, Meredith Brooks, and Gia Ciambotti. Established in 1987, they delivered their debut album, Perfect View on A&M Records, in 1989.
Their first single, "Lay Down Your Arms", hit No. 56 on the Billboard Hot 100, but the album and consequent singles flopped. Chrissy Shefts replaced Brooks, and the group continued to play live. That's why it come in the best Female rock bands list.
3 – Pussy Riot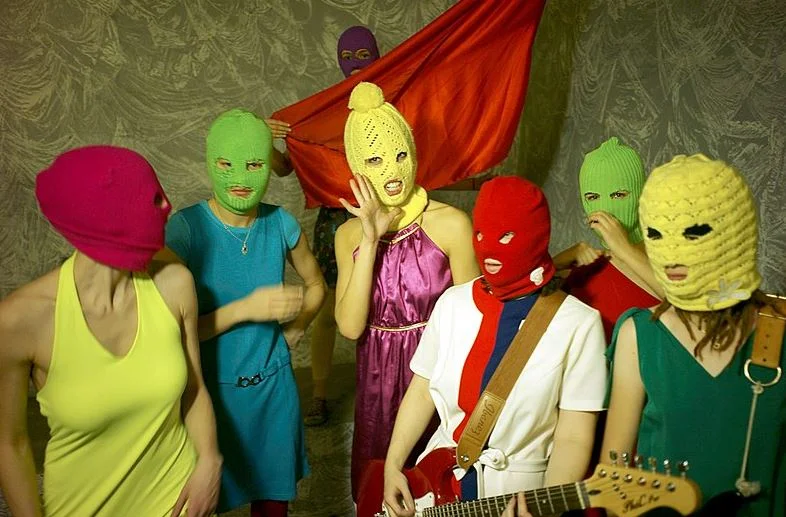 Pussy Riot is a Russian feminist protest punk rock and performance art group based in Moscow. Organized in August 2011, it has had a variable membership of about 11 women ranging in age from about 20 to 33 (as of 2012).
The group's musical themes included feminism, LGBT rights, opposition to Russian President Vladimir Putin and his policies.
READ MORE – 15 Best Jazz Artists You Probably Don't Know
4 – The Ronettes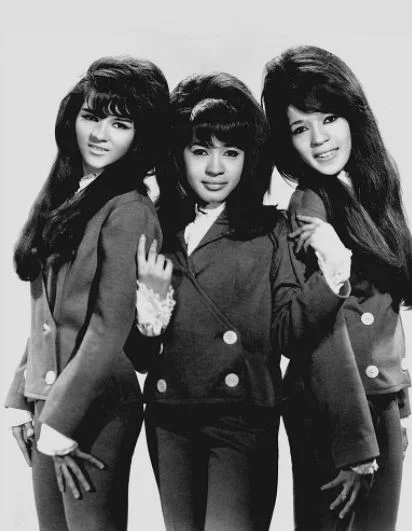 The Ronettes were an American girl group from Spanish Harlem, New York. The Band consisted of lead singer Veronica Bennett (later known as Ronnie Spector), her older sister Estelle Bennett, and their cousin Nedra Talley.
All had sung together since they were teenagers, then known as "The Darling Sisters". Contracted first by Colpix Records in 1961, they moved to Phil Spector's Philles Records in March 1963 and replaced their name to "The Ronettes".
The Ronettes placed nine songs on the Billboard Hot 100, five of which became Top 40 hits. Among their most famous songs are "Be My Baby", "Baby, I Love You", "Breakin' Up", and "Walking in the Rain."
5 – The Prettiots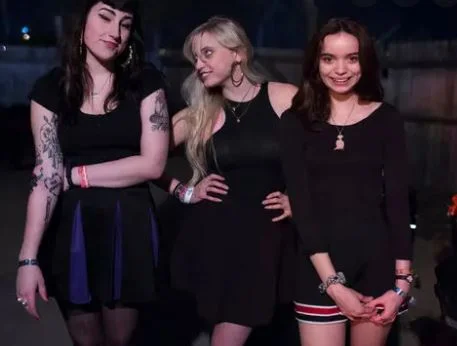 The Prettiots is an American all-female alternative band from Brooklyn, New York. The band consists of Kay Kasperhauser and Lulu Landolfi. Rachel Trachtenburg was the band's drummer briefly.
Their first full-length album, Funs Cool, was released in 2016 and earned positive reviews from critics, who appreciated the blunt honesty of their lyrics.
6 – L7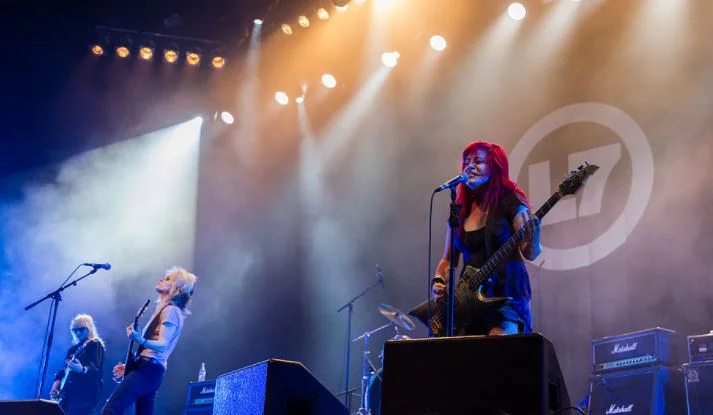 L7 is an American rock band established in Los Angeles, California, first active from 1985 to 2001 and re-formed in 2014.
Their most extended-standing lineup consists of Suzi Gardner (vocals, guitar), Donita Sparks (vocals, guitar), Dee Plakas (drums, vocals) and Jennifer Finch (bass, vocals).
L7 has released seven studio albums and has toured internationally in the US, Europe, Japan, Australia, and South America. The song "Pretend We're Dead" was joined the top 10 on the Billboard Modern Rock chart in 1992.
READ MORE – 10 Underground Rappers In India Who Banging Indian Hip-Hop In 2021
7 – Dum Dum Girls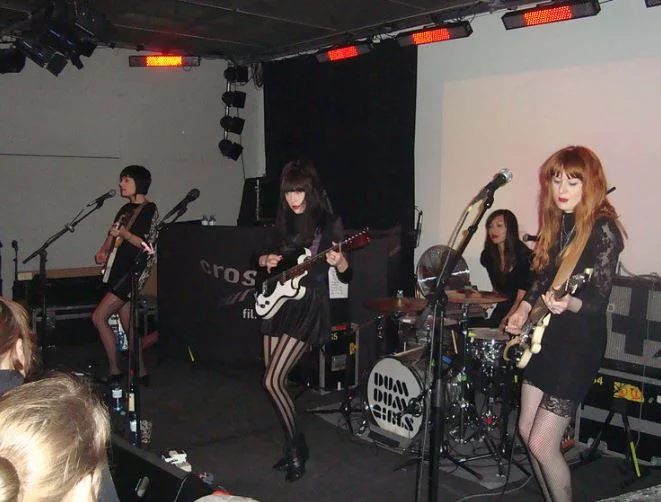 Dum Dum Girls was an American rock band established in 2008. It began as the bedroom recording project of singer and songwriter Dee Dee. She is currently based in Los Angeles.
The name is a double homage to the Vaselines' album Dum Dum and the Iggy Pop song "Dum Dum Boys". The first release under the Dum Dum Girls moniker was a five-song CDR on her label, Zoo Music, in late 2008.
An EP followed it on Captured Tracks and a 7″ on HoZac Records. She immediately got recognition with these releases and signed to Sub Pop in July 2009. That's why it come in the best Female rock bands list.
8 – Nervosa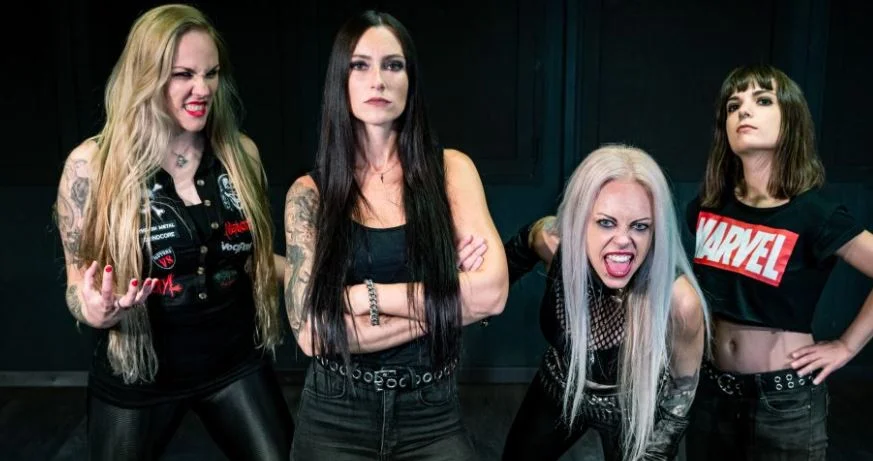 The band was established in 2010 by guitarist Prika Amaral and drummer Fernanda Terra. Months later, Karen Ramos entered the group as a second guitarist. A year and a half later, bassist Fernanda Lira joined while Karen Ramos left the band.
Ramos stayed far outside of São Paulo and was rarely able to cooperate in band rehearsals. The remaining artists, who had previously played in pure female bands, then decided to continue as a trio.
In 2012 the band released the demo Time of Death and produced a music video for Masked Betrayer's song. Later on, Austrian record label Napalm Records signed the band. Nervosa is a thrash metal band basically from São Paulo, Brazil.
9 – The Ace of Cups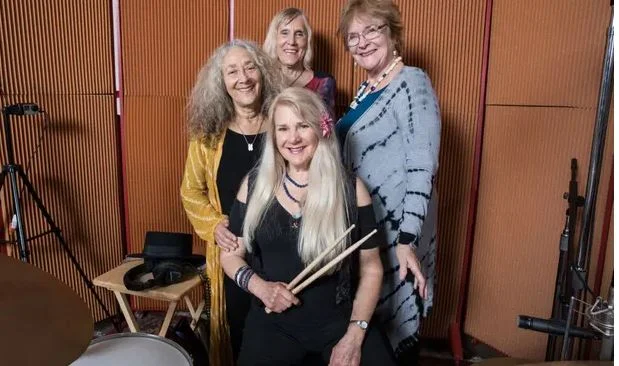 Ace of Cups is an American rock band. It was established in San Francisco in 1967 during the Summer of Love era. It was one of the 1st female rock bands.
The members of Ace of Cups were Mary Gannon (bass), Marla Hunt (organ, piano), Denise Kaufman (guitar, harmonica), Mary Ellen Simpson (lead guitar), and Diane Vitalich (drums).
Lead vocals were sung by all members of the band except Vitalich, and all five sang backup. Band members do writing too.
10 – Childbirth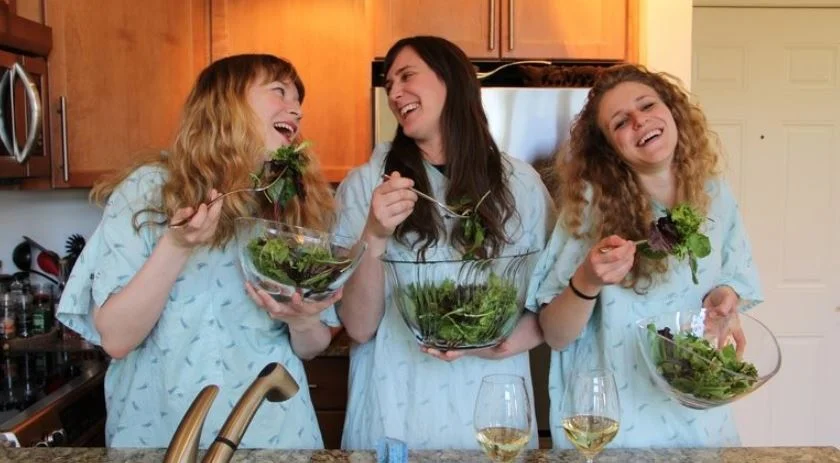 Childbirth is an American alternative rock band from Seattle, Washington, United States. The band includes members from other popular Seattle-based bands.
The three-piece received some notoriety on websites such as Pitchfork and Vice Magazine for their viral song "I Only Fucked You As A Joke", which also made Spin magazine's Top 100 Songs of 2014. That's why it come in the best Female rock bands list.
11 – Vivian Girls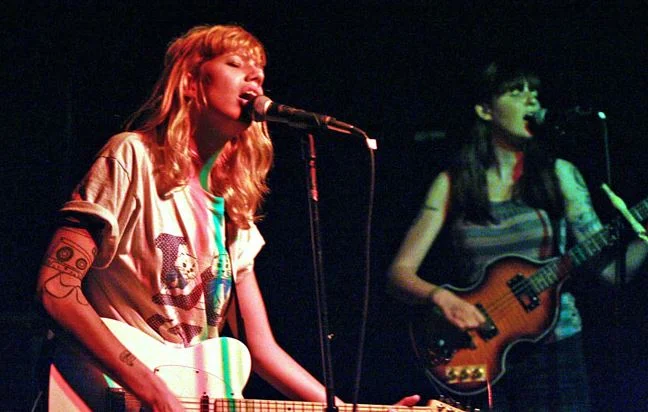 Vivian Girls are an American band from Brooklyn, New York. The only constant members have been Cassie Ramone and Katy Goodman, on guitar and bass, individually, whereas the group had several drummers throughout its history.
Vivian took their name from a book by Henry Darger. In March 2008, they released the "Wild Eyes" single on the Plays With Dolls label. With very little advertising and distribution, the single became an underground indie hit as it charted on many college radio playlists and earned positive reviews on the internet.
Read more: 10 Best Famous Female Rock Singers & Stars
12 – Fanny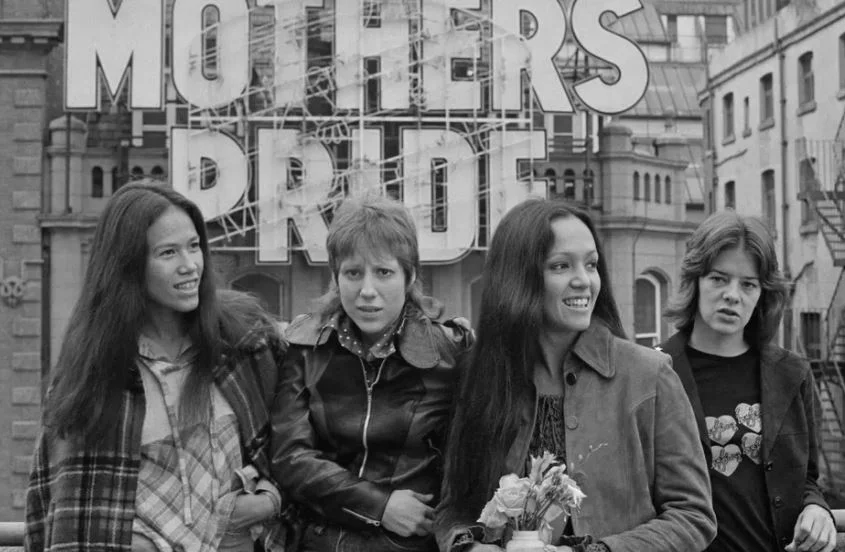 Fanny was an American rock band active in the early to mid-1970s. They were one of the first all-female rock groups to achieve critical and commercial success, including two Billboard Hot 100 top 40 singles.
The group was established by guitarist June Millington and her sister, bassist Jean, who played music together since they moved from the Philippines to California in the early 1960s. After playing through several band varieties, they drew the interest of producer Richard Perry who signed them to Reprise Records in 1969 as Fanny.
The band recorded four albums together before June Millington quit the group, leading to the original line-up splitting. Following a final album, Fanny disbanded in 1975.