Here is the list of the best famous Female rock singers & stars you must listen to. But before that, you should know about Rock music. So, Rock music is a broad style of popular music that began as "rock and roll" in the U.S in the late 1940s and early 1950s. Developing into various types in the mid-1960s and later, especially in the United States the United Kingdom.
It has its origins in the 1940s and 1950s rock and roll. Drew straight from the blues and rhythm and blues genres of African-American music and country music. So, Here is the list of 10 Best Famous Female Rock Singers & Stars.
READ MORE – World-Famous Female DJs Artist Of 2021
1 – Avril Lavigne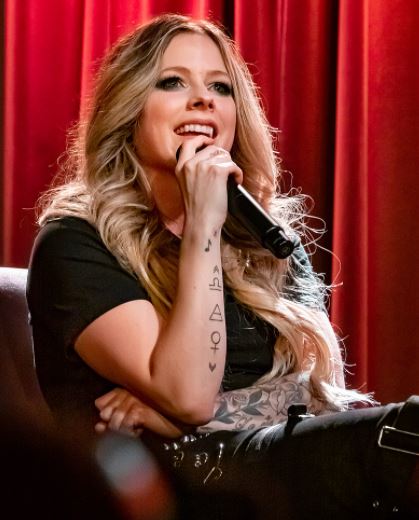 Avril Ramona Lavigne was born on September 27 1984, in Belleville, Ontario, Canada. She is a Canadian singer, songwriter and actress. By the age of 15, she had performed on stage with Shania Twain, and by 16, she had contracted a two-album recording contract with Arista Records worth more than $2 million.
Lavigne's debut studio album, Let Go in 2002, is the best-selling album of the 21st century by a Canadian artist. She is just a wonderful woman who has a complete rock talent.
2 – Ann Wilson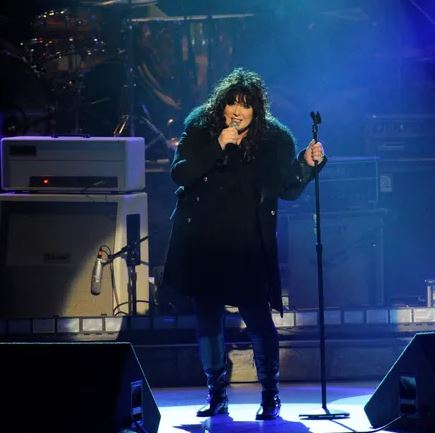 Ann Dustin Wilson was born on June 19, 1950, is an American musician best known as the lead singer and songwriter of the rock band Heart. Wilson has been a Heart member since the beginning 1970s; her younger sister, Nancy Wilson, is also a part of the band.
The first hard rock band fronted by women, Heart released various albums throughout the late 1970s and 1980s. The Heart has sold over 35 million records worldwide and has placed top 10 albums on the Billboard 200 in the 1970s, 1980s, 1990 and 2010s. She is one of the best female rock singers. 
READ MORE – Know Why Girls Are So Mad About Ariana Grande Makeup 
3 – Amy Lee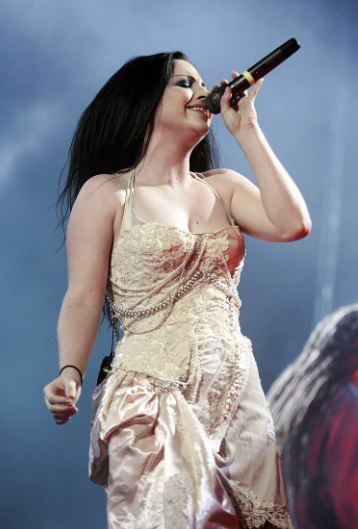 Amy Lynn Hartzler, popularly known as Amy Lee, was born on December 13, 1981. She is an American singer, songwriter, and pianist. Lee is the co-founder and head vocalist of the rock band Evanescence.
Alongside her contributions to the bar, Lee has also participated in other musical projects, including Nightmare Revisited and Muppets: The Green Album from Walt Disney Records. She has performed collaborations with artists such as Korn, Seether, and David Hodges.
Lee composed the soundtrack to the films War Story in 2014 and Indigo Grey: The Passage in 2015 with cellist Dave Eggar and the song "Speak to Me" for the film Voice from the Stone 2017.
4 – Lzzy Hale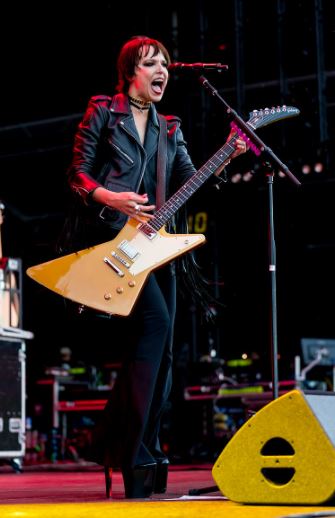 Elizabeth Mae "Lzzy" Hale was born on October 10, 1983. She is an American singer, musician, and songwriter. Lzzy is best known as the lead singer and rhythm guitarist of hard rock band Halestorm, which she co-founded with her brother Arejay Hale in 1997.
Hale began writing and performing music in 1997. She has since gained success as Halestorm's lead singer and guest appearances alongside artists such as Eric Church, Lindsey Stirling, Shinedown etc.
READ MORE – 10 Best Cover Songs Of All The Time
5 – Pat Benatar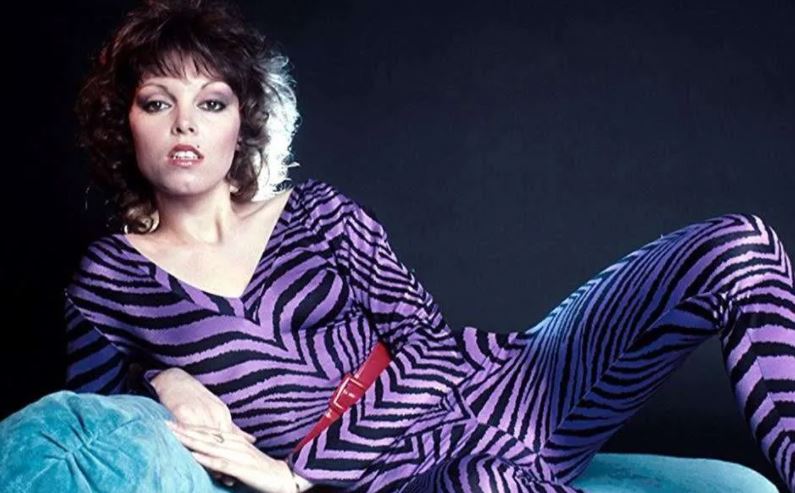 Patricia Mae Andrzejewski was born on January 10, 1953. She was popularly known as Pat Benatar. Benatar is an American rock singer-songwriter and four-time Grammy Award, winner.
In the U.S, she has had two multi-Platinum albums, 5 Platinum albums, and 15 Billboard Top 40 singles, while in Canada, she had eight consecutive Platinum albums. She is one of the best female famous rock singers & stars. 
6 – Lacey Sturm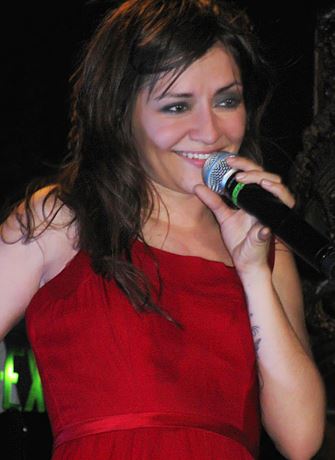 Lacey Nicole Sturm née Mosley, previously Carder, is an American singer and songwriter born in Homestead, Florida, and raised in Arlington, Texas. She is a co-founder and former lead vocalist of the hard rock band Flyleaf.
In February 2016, Sturm became the first solo female artist to top the Billboard Hard Rock Albums chart with her debut release, Life Screams. Her acoustic songs are free and don't sound like any other female singer. She has a tone in her voice that makes you listen.
READ MORE – 20 Best Protest Songs Of All Time – Must Listen 
7 – Doro Pesch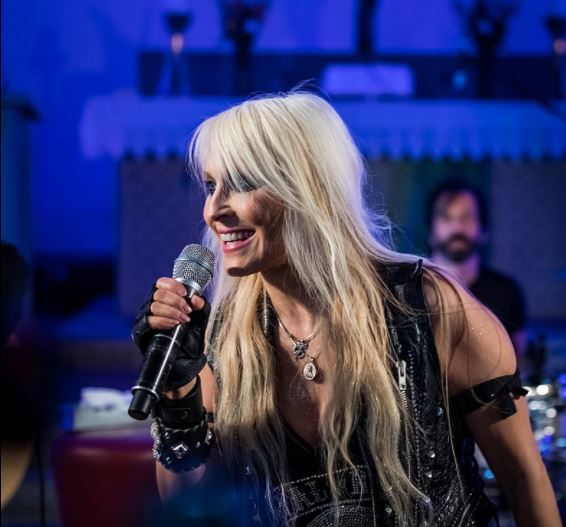 Dorothee Pesch was born on 3 June 1964, professionally known as Doro Pesch or simply Doro. She is a German heavy metal singer and the former frontwoman of the rich metal band Warlock. Dubbed the "Metal Queen", Doro's contributions to music and culture made her a global figure in metal culture for over three decades.
The name Doro has also been associated with the touring band accompanying the singer. Doro started her garage bands in the native Düsseldorf underground scene. Achieved media visibility and commercial success with Warlock in the 1980s.
8 – Taylor Momsen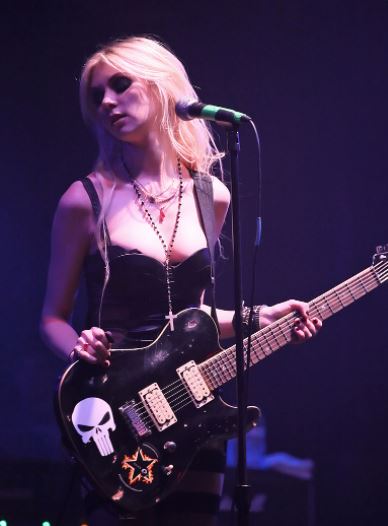 Taylor Michel Momsen was born on July 26, 1993. She is an American singer, songwriter, model, and former actress.
Taylor is known for portraying the character of Cindy Lou Who in the film How the Grinch Stole Christmas (2000) and Jenny Humphrey on The CW's teen drama series Gossip Girl (2007–2012).
After she retired from acting, her voice is so crisp and fresh, Momsen became widely known for being the Pretty Reckless American rock band.
9 – Maria Brink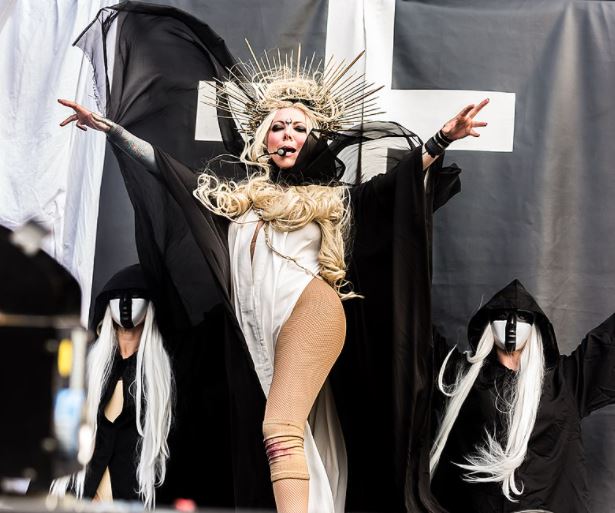 Maria Brink was born on December 18, 1977. She is an American singer and songwriter, best known as the frontwoman of the American rock band In This Moment.
The band has released seven studio albums and received four nominations: Alternative Press Music Awards, Grammy Awards, and Loudwire Music Awards. Brink has been awarded "Rock Goddess of the Year" in the third (2013) and fifth (2015) Annual Loudwire Music Awards. She is one of the best famous female rock singers & stars. 
READ MORE – Top 10 Most Liked Video On YouTube 
10 – Annie Lennox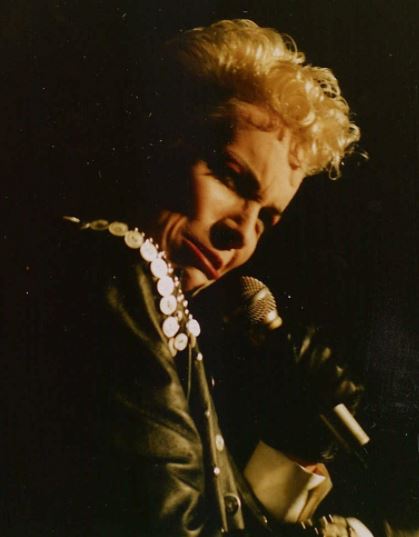 Ann Lennox was born on 25 December 1954. She is a Scottish singer-songwriter, political activist. After achieving moderate success in the late 1970s as a member of the new wave band The Tourists, she and fellow musician Dave Stewart achieved worldwide success in the 1980s as Eurythmics.
Appearing in the 1983 music video for "Sweet Dreams Are Made of This" with orange cropped hair and wearing a man's business suit, the BBC states, "all eyes were on Annie Lennox, the singer whose powerful androgynous look defied the male gaze".
Consequent hits with Eurythmics include "There Must Be an Angel (Playing with My Heart)" and "Here Comes the Rain Again". She is one of the best famous female rock singers & stars.