Hello folks, how have you been? I hope you all are doing great. Have you ever been to Pakistan? You must be wondering why I am asking this. Friends today's article is about Pakistani singers, and the beauty of Pakistan is purely from Pakistani singers.
Pakistani singers are capable of providing the world of music with multiple influences such as diverse elements ranging from music from various parts of South Asia as well as Central Asian, Persian, Turkish, Arabic, and modern-day Western popular music influences. Isn't that great? Of course, it is. This is the primary reason why these Pakistani singers are so much popular.
In India also these Pakistani singers are always in demand to provide songs in Bollywood movies, which eventually makes the movie blockbuster on screen. Pakistan has given us the legends in form of these Pakistani singers which we are to cherish forever.
These Pakistani can lift up your mood, can make you feel at ease, and cry out of emotions as their voice will not only touch your heart but also your soul.
Coming back to the topic, this article comprises a list of 20 such Pakistani singers who are globally known and are international personalities who are adored not just in their own country Pakistan but also in every part of the globe. So, what are we waiting for? Let's dive straight into this list of these Pakistani singers.  
READ MORE – 15 Best Singers In India || Indian Singers Of All Time
1- Nusrat Fateh Ali Khan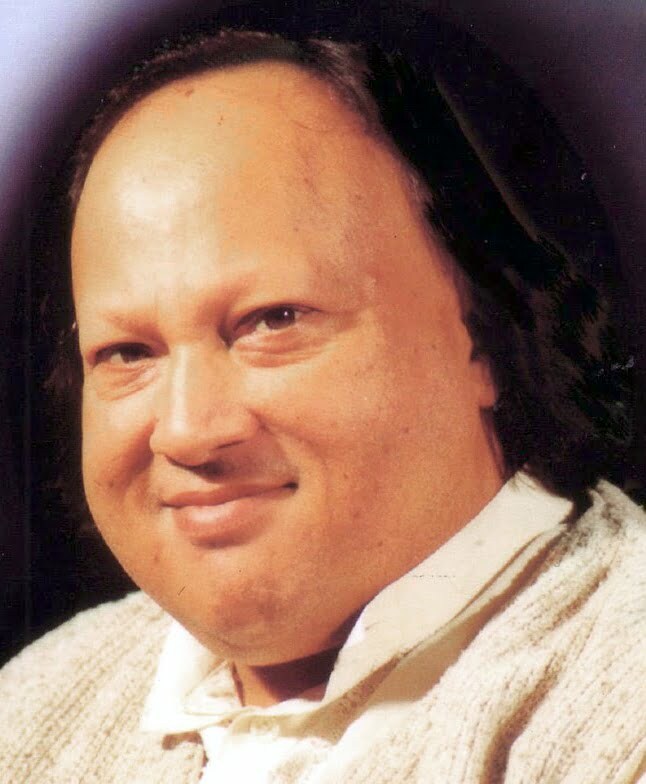 People call him ustad, king of Pakistani folk. Unfortunately, he is not alive, nevertheless, his music has made its place inside everyone's heart. His actual name was Pervez Fateh Ali Khan. He made qawwali music famous internationally. One of the most famous Pakistani singers ever.
However, the entire globe got to know about qawwali purely because of this legend. Indians also love him and his approach to folk music ardently. Throughout his life, he made billions of his fans. Guys qawwali is a 600-year-old tradition, Nursat adopted it and made it famous. In addition to this, his stamina for singing is ineffable. furthermore, he performed at the Brooklyn Academy of Music's Next wave Festival in the United States of America.
2- Mehdi Hassan
This famous celebrity in the music world is not alive today, he died due to a stroke. He often mentioned in his interviews that Indians love him as much as Pakistanis do. However, he had a large family, 2 wives, and 14 children.
A great singer, a generous soul who is admired for his folk singing throughout the world. Guys, his immense contribution to Ghazal Gayeki is inexpressible. The 1950s, not that long ago, is when the ghazal came into popular music. It's righteous to mention that his voice made a plethora of music freaks find their way into this music world.
3- Ahmed Rushdi
The list of his popular songs includes,
Akele na jana
Kabhi to tumko yaad
Kisi chaman mein raho
Kuch log ruth kar bhi
One of the most famous Pakistani singers ever. His music speaks for itself. He began his profession through radio and film, He dedicated his singing skills to the common people. furthermore, Rushdi sang for every male actor of his generation like Nadeem, Mohammad Ali, Darpan, Santosh Kumar, Kamal, Habib, Ejaz, etc. He even sang for comedians like Rangeela, Nazar, Lehri, Munawwar Zareef, etc.
Through his songs, he primarily highlighted the social causes during the time of partition. However, he had that phenomenal grip over musical composition as well.
4- Madam Noor Jehan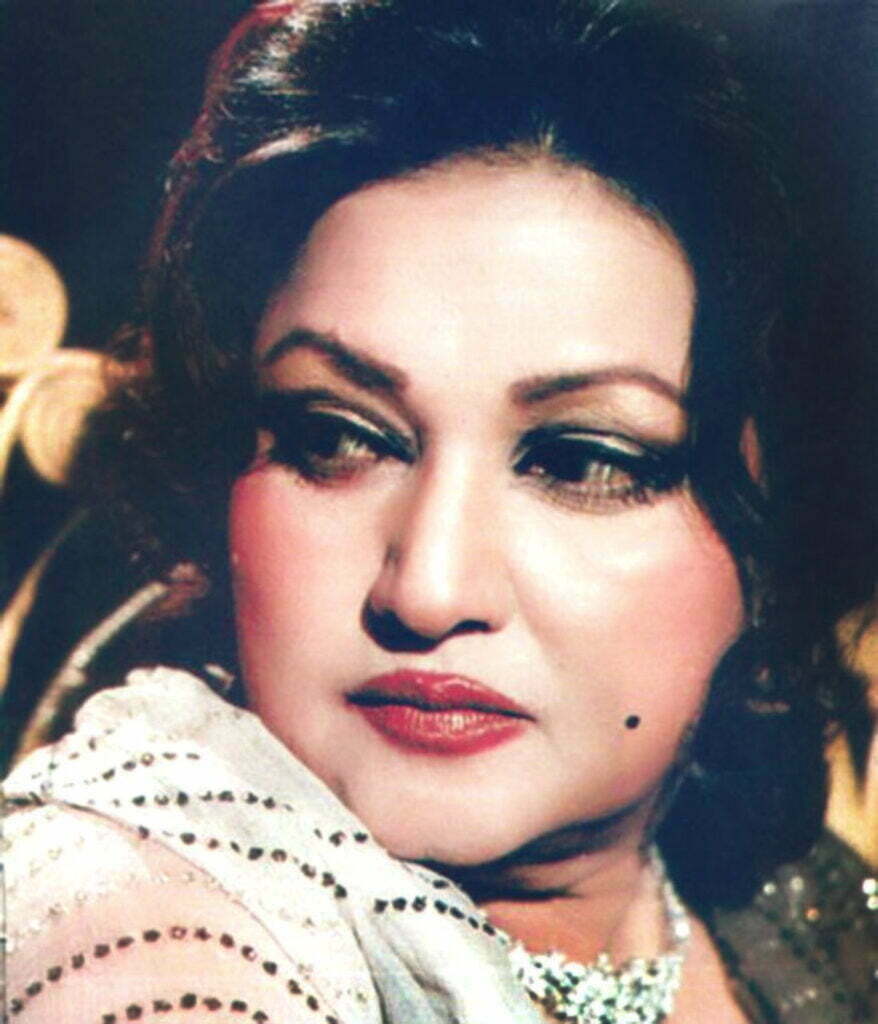 She is the true paragon of beauty blessed with talent. Despite the fact that she is not alive today, she continues to live in million of hearts even today. She had that melodious voice that was not less than any nightingale.
Noor Jehan was from a rich musical family background. Furthermore, she gained much fame for her singing which she started at a very young age. The fact that she belonged to a rich musical background, and had a strong association with the music industry, immensely helped her to reach heights in her career. moreover, Noor had a command of Hindustani classical music as well as other music genres for which she got much praise from music lovers around the globe.
5- Reshma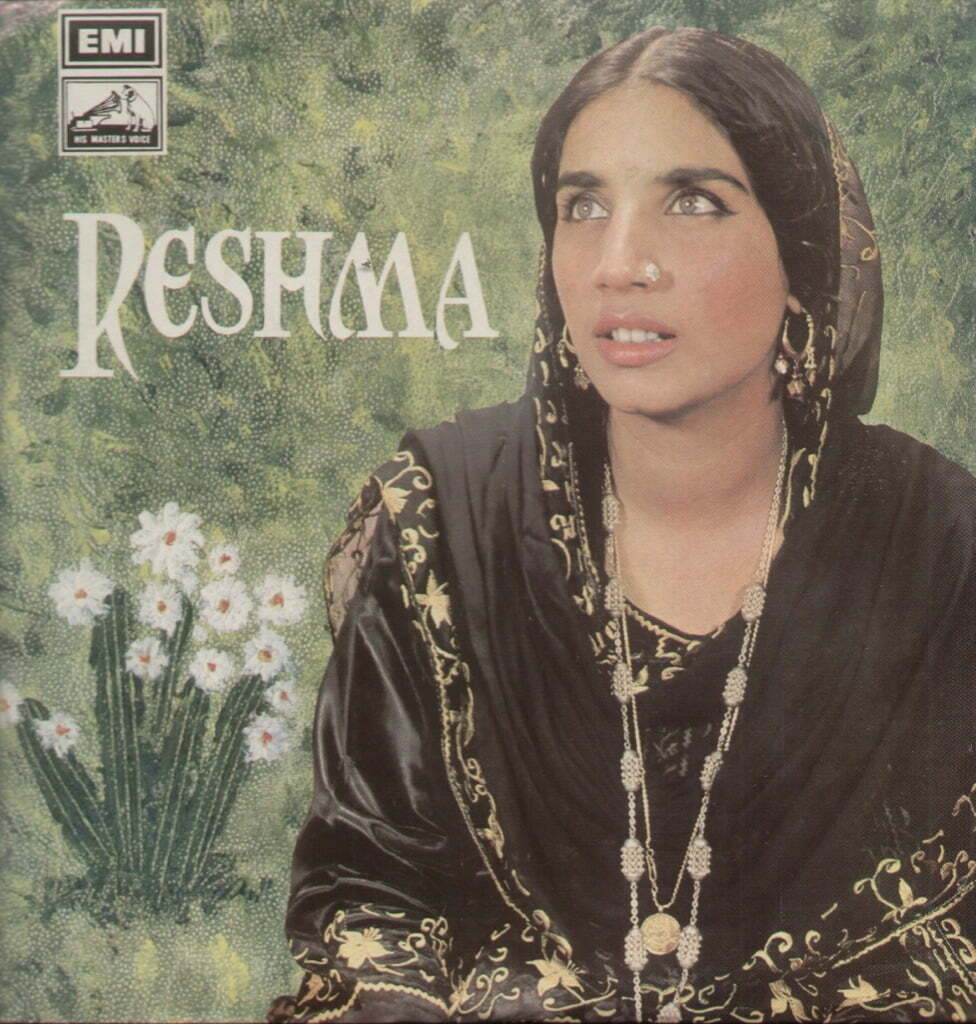 This legendary folk singer passed away in Lahore as she suffered from throat cancer for years. She started singing at a very young age, she was only 12 when she was first spotted singing and recorded her first single " laal meri". This particular song was an instant hit and helped her in becoming one of the best-known Pakistani folk singer overnight.
The list of her popular hits includes
"Dama Dam Mast Kalandar",
"Hai O Rabba nahion lagda dil mera",
"Ankhiyan no rehen de ankhyan de kol kol"
"Lambi Judai".
6- Shafqat Amanat Ali Khan
In his interviews, he often mentions that India has given a lot to him as a singer. He has done numerous musical projects here in India. The list of his popular singles includes
Mitwa (Kabhi Alvida Naa Kehna),
Yeh Honsla (Dor),
Tere Naina (My Name Is Khan)
Manchala (Hasee Toh Phasee)
He chooses to sing only those songs which have good musical composition, for instance, melody and songwriting. Music flows through his veins, he belongs to a family that has a rich musical background. His father was ustad Amanat Ali khan who raised him to become a singer only and do wonders in the music industry. Apart from this making his name in this big fat music world was not a cakewalk for him, the experience of starting was daunting. 
READ MORE – 20 Famous Indian Female Singers of All Time 
7- Runa Laila
Her style of singing was inspired by Ahmad Rushdi. Following the year 1960, she started her career in the Pakistani film industry.
Moving on, she had an enormous interest in singing and earned Bangladesh National Film Awards for best female playback singer for the following films: Rain in 1976, Jadur Banshi in 1977, Accident in 1989, Ontore Ontore in 1997, Devdas in 2013, and Priya tumi Shukhi Hou in 2014.
8- Sabri Brothers
The list of their popular musical hits includes,
Rooth kar tum
Allah Allah Qawwali
Ho Mubarak tujhe
Bhar do jholi meri
Aftab and Hashim, are Sabri brothers who are known globally for the qawwali that they perform. They both sing and both are so involved whilst singing that they do not realize who is doing what like who needs to sing, and who needs to recite sher, they both do that all together. However, they both have a profound range of vocals. The Sabri brothers are the perfect treat for your eyes and ears. People all over the world love and praise them.
Furthermore, their songs in Bollywood movies also helped them in gaining huge popularity, songs such as Tumse milke dilka hai jo hal in Main Hoon Na, Pee loon with Mohit Chauhan, and Tum jo aye with Rahat in Once Upon a Time in Mumbaai were all big hits.
9- Ali Zafar
Zafar is one of the sexiest men in Asia. He is a pretty shy and introverted personality. His parents were professors at Punjab university. Apart from being a singer, he is a popular painting artist as well. His poetic abilities make him the jack of all trades. He is a good dancer and model and runs his own production house.
10- Abida Parveen
This Sufi artist lives a very sorted life. She doesn't like talking much and answering people. However, she is religious, in one of her interviews she mentions that "Sufism is not a switch, the music isn't a show – it's all of life, it is religion. If I want to be recognized for anything, if we should be recognized for anything, it's the journey of the voice. And that voice is God's."
She derive inspiration for her music from her father and started practicing music from a very young age. Her composing skills are also bound to draw applause. Apart from this she also has performed in several churches. She also has served as a judge for various Indian and Pakistani singing reality shows. Furthermore, she mentioned once that she was just 3 when she first sang her complete kalam.
11- Muhammad Atif Aslam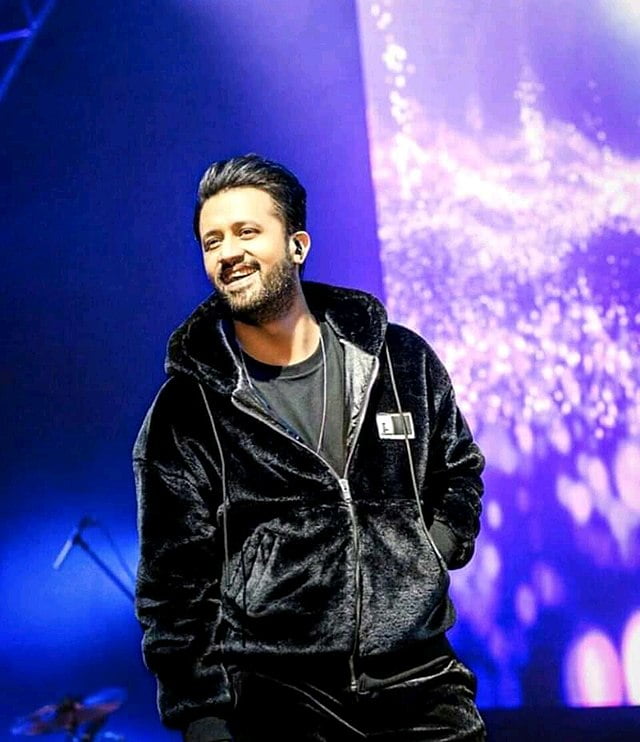 This artist began his career in music as a vocalist. He adores his fans and respects them for the love they shower on him. He is blessed with a soulful voice. His voice can easily touch your heart and make you feel at ease. Apart from this, he is a great human being too. He has a net worth of $22 million.
Not just a wonderful singer, but he is also a  lyricist, composer, and actor. Well, he has performed songs in various languages, Hindi and Urdu are his favorites. In addition to this, he was only 21 when he first released his album. 
READ MORE – 40 Most Popular Black Female Singers Ever
12- Farhan Saeed
Not just a popular singer but is also a popular actor and songwriter. He has an estimated net worth of $75 million. Saeed is extremely popular among the youth. The list of his popular hits includes,
Love mashup
Naam e wafa
Sajni
Halka halka suroor
His popular Pakistani drama "Suno Chanda" and "Mere Humsafar" often make headlines in news. He completed his graduation in bachelor of science (computer). Being born into a Punjabi Kashmiri family proved to be a blessing for him as it helped him in learning the language and adopt that Punjabi accent.
He is emerging as a successful actor. Following the year 2018 he worked as a music video director for below mentioned Rahat Fateh Ali Khan and hamza malik. Moreover, he also performs for numerous charity events.
13- Rahat Fateh Ali Khan
Who doesn't know him? Who doesn't love him? We all do! His name is enough to make anyone smile. He has a net worth of 72 Carores. This artist has created a huge impact on the Bollywood industry.
It's righteous to mention that Rahat Fateh Ali Khan is a living legend and an inspiration to all musicians. His contribution to the world of music is remarkable, and his work has been featured in numerous docs and films, making him a much-loved icon in the music industry.
14- Hazim Bangwar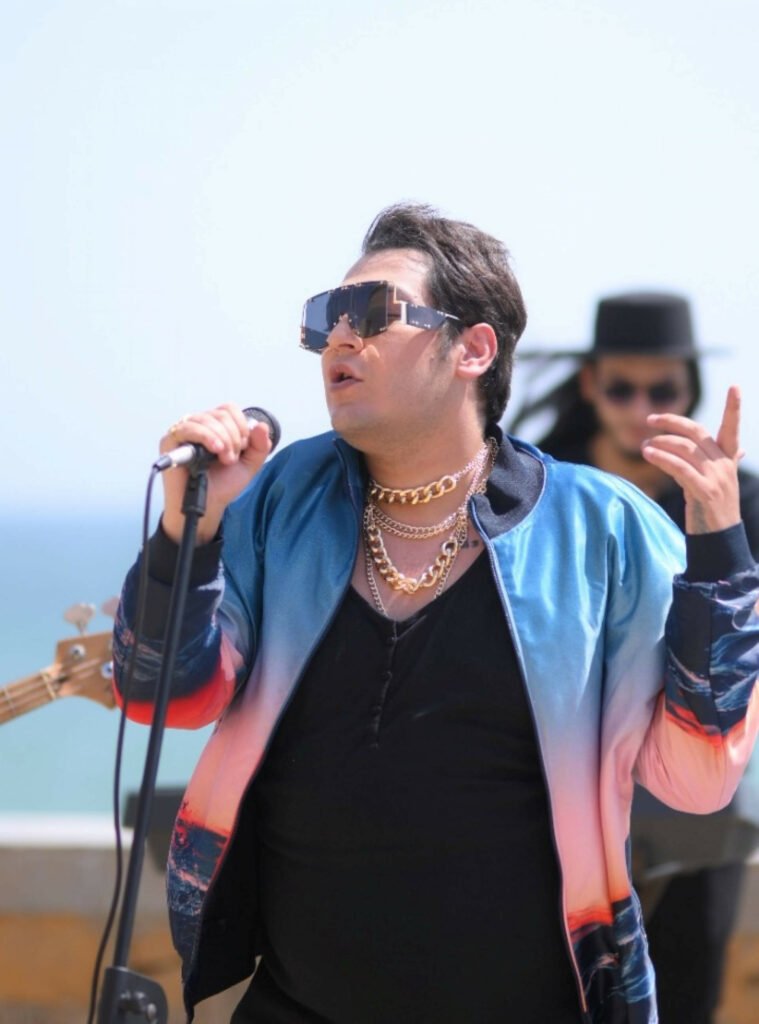 He has an extremely talented personality and is fond of music and fashion and has worked with the likes of Jessie J, Future, Ciara, Juelz, T-Pain, Jason Derulo, and Nicki Minaj. At present, he is The newly-appointed Assistant Commissioner of North Nazimbad Karachi. He went viral after tweeting about his announcement of becoming assistant commissioner.
He has that vibrant personality that is admired by many. Hazim actively participates in charity work, for instance, he is working with a foundation, HBF, which aims to provide funds for education, environmental and animal welfare, and emergency response programs in Pakistan.
The list of his popular singles includes,
Tujhko bhulaya
Haram
Hell ya
Burn it up
15- Qurat-ul-Ain Balouch
The list of her popular singles includes,
Wo humsafar tha
Sammi meri waar
Thagyan
Saaiyaan
Quratulain Balouch is an Iranian-born Pakistani American singer-songwriter. She grew up listening to Nusrat Fateh Ali khan, Pathanay Khan, and other famous personalities. However, she has that melodious voice that eventually can make you go crazy. Well, she started her musical career without any formal music education. She was just 12 when she decided to be a singer. "Kaari kaari" was her first debut song in Bollywood.
16- Hadiqa Kiani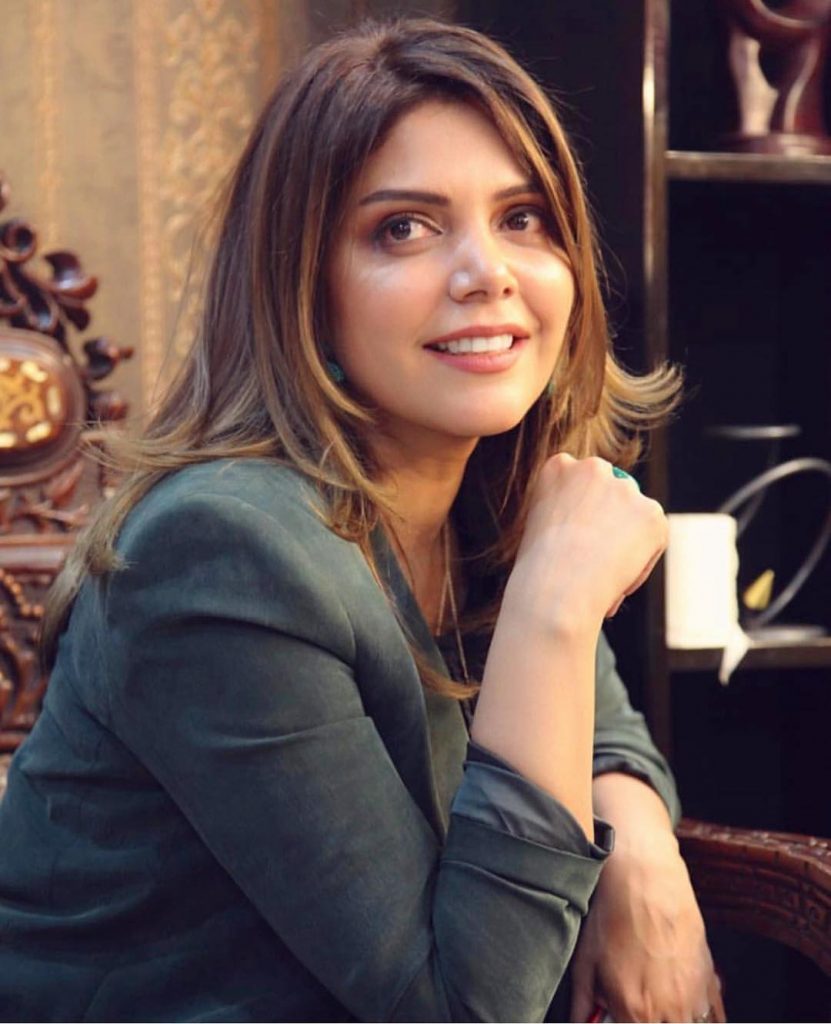 The list of her popular hits includes,
Boohey barian
Hona tha pyar
Kamli
Yaad sajan
She was just 3 when her father died since then her mother took care of her. Hadiqa Kiani was in the eighth standard when she started taking her formal musical classes. Furthermore, Sargam was his first Pakistani film in which she gave her voice as a playback singer. Hadiqa is also the recipient of several accolades and has a massive fan following.
17- Sajjad Ali
The list of his popular hits includes,
Lagaya dil
Har zulm tera yaad hai
Tum nazar ho
Ronay na diya
This artist is blessed with a melodious voice. Till yet he has given numerous popular singles and he is loved by all the music freaks. His tone is quirky and makes him stand out. In case you haven't heard him yet, do hear him out am sure you will fall in love with his voice as soon as you finish hearing his piece of the song.
We as deadly fans of this singer are always in search of knowing him in and out, his nickname is Gagi bhai. He gain huge popularity by singing his song named, "babiya o baby". We can't deny the fact that he has strong roots in the music industry it is mainly because he is the son of popular cricket and a famed actor.
18- Sahir Ali Bagga
The list of his popular singles includes,
Kahin deep jalay
Bharosha pyar tera
Pakistan zindabad
Ghar titli ka par
This artist is also among the big names in the industry. To date, he has been provided with a lot of super hits singles. He is a singer, artist, music composer, and music director.
You will find his voice as pure nectar to your ears. Music runs through his veins. He has a net worth of $5 million. Speaking of his struggling days in the world of music, he started in the music industry as a drummer and later joined the band Jupiters. He worked hard and became successful later.
19- Rahim Shah
The list of his popular songs includes,
Payal
Gham
Tap tap
Ishq
O peera o peera
This talented artist is fluent in various languages such as Pashto, Urdu, and Punjabi. He loves to play certain specific musical instruments such as agogo, and tambourine. Well, he wants to be remembered for his cheerful-sounding vocals. Talking about his net worth, it's $40 million. He also has a huge fanbase.
20- Aziz Mian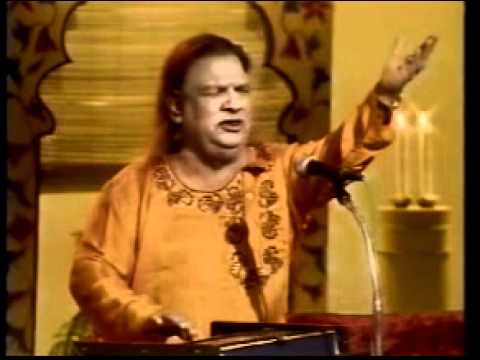 The list of his popular hits includes,
Allah hi jaane kaun bashar hai
Teri soorat nigahon mein
Nabi nabi
Meri nas nas bole nabi nabi
To begin with, By the late 1970s, Aziz Mian had risen to become an iconic qawwali in Pakistan. In qawwali music, he developed and honed a style that was uniquely his own. You must be knowing that during the Mughal time period, Sufis played a very important role in giving rise to a number of interesting customs and traditions.
Furthermore, it's a fact that Aziz did not get as much appreciation for his singing as other above-mentioned singers. Despite all this one can't deny his contribution to the delivery of qawwalis.