Hello buddies! Today's post will discuss the best Netflix comedy specials and comedians who stole the show. Netflix, a major player in the digital entertainment revolution, has been a key part of the transformation in the entertainment industry.
In fact, it has become a hub for stand-up comedians, offering them a global stage to display their talents and connect with audiences in ways that were once hard to imagine. From the sound of hearty laughter in your living room to jokes that challenge the limits of societal norms, Netflix's comedy specials have created their own unique genre.
READ MORE- Best Netflix Series List You Must Watch
Netflix's comedy collection is known for its diversity. Comedians on the platform have the freedom to shape their performances, leading to a wide array of shows to suit everyone's preferences. You can find one-hour solo specials and events featuring multiple comedians, making Netflix a comedy buffet with something for all comedy fans. Let's explore the list of best Netflix comedy specials by popular comedians. Here we go.
1- Bill Burr: Live at Red Rocks (2022)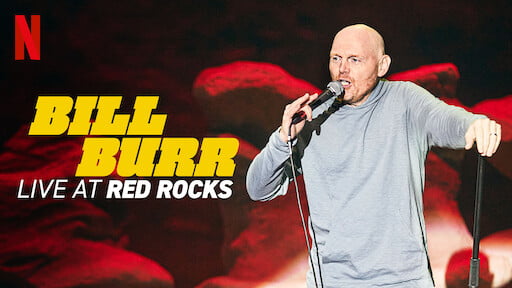 Bill Burr released his sixth solo Netflix special with Live at Red Rocks (excluding Bill Burr Presents: Friends Who Kill in 2022). Through a number of specials, including "Let It Go" (2010), "I'm Sorry You Feel That Way" (2014), and "Paper Tiger" (2019), he attained widespread prominence for his stand-up comedy.
Indeed, his observational humor and willingness to address contentious and uncomfortable issues are frequently on display in these episodes. His personality is also evident in his Emmy-nominated animated comedy F Is for Family.
READ MORE- 10 Best Indian Stand-Up Comedy Shows On Netflix
2- Chris Rock: Selective Outrage (2023)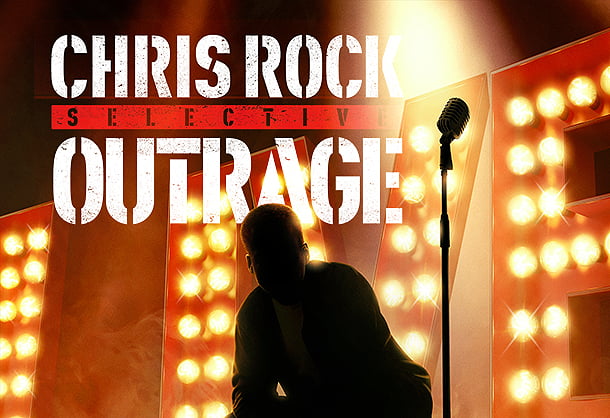 Five years after his comeback to the stage with the reflective Tamborine, which he later released in an extended recut form in 2021. Selective Outrage was Rock's second stand-up special on Netflix.
Rock hosted more than fifty episodes of "Saturday Night Live," and he became a nationally known comic. Chris continued to perform in several HBO comedy specials which earned him extraordinary popularity. It also established him as a household celebrity in the entertainment business.
3- Tig Notaro: Happy to Be Here (2018)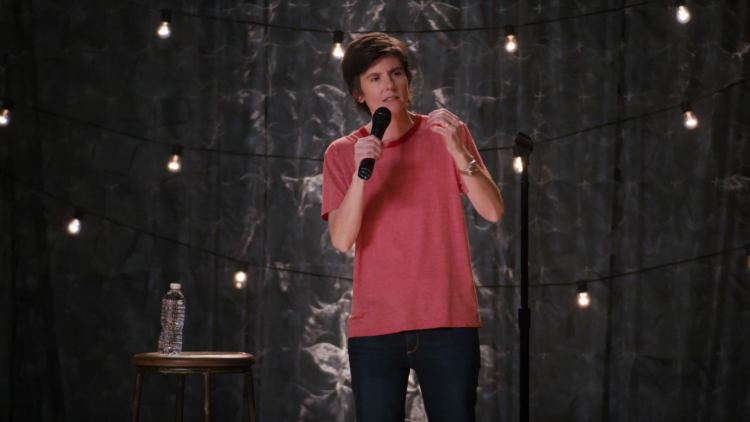 Tig Notaro Notaro performed Netflix's comedy special Happy To Be Here at The Heights Theatre in Houston. She has a special talent for making the oddities of life and personal tragedies into hilarious gold. Her show "Tig Notaro: Live," gained legendary status in the comedy industry. Her writing frequently dives into her personal experiences, such as her struggles with illness, loss, and personal development.
The closing segment of Happy to Be Here, a seemingly unending back-and-forth in which Notaro teases the audience over whether or not the Indigo Girls will stroll out on stage and close out her show, is the perfect illustration of how adept Notaro is at commanding a crowd.
4- Seth Meyers: Lobby Baby (2019)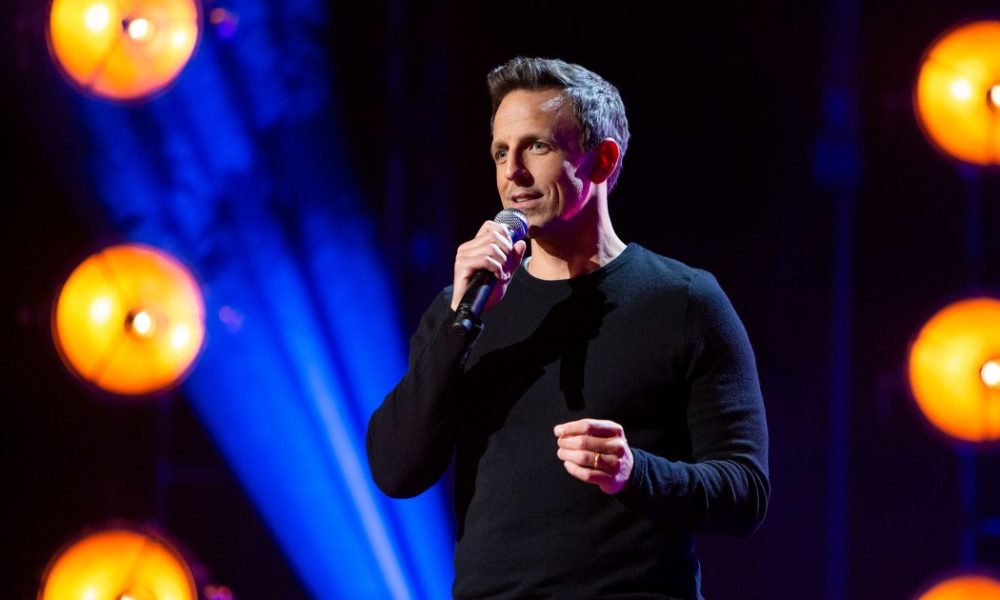 The stand-up special Lobby Baby features Seth Meyers, who now has the finest weekly talk show. However, what makes Lobby Baby so great is how relatable Meyers can be in just the standard realms of marriage and fatherhood.
In a nice wink at how Netflix works, a special "Skip Politics" button appears for this segment of the show. Meyers became popular when he joined the cast of the long-standing sketch comedy program "Saturday Night Live" (SNL) in 2001. He gained prominence for his "Weekend Update" segments.
READ MORE- The Best Witch Movies and Series to Watch on Netflix
5- Tom Segura: Sledgehammer (2023)
Tom Segura is famous for his part in the popular comedy narrative called "The Machine." This story, narrated by comedian Bert Kreischer, recounts Segura's adventures while traveling with Kreischer on a college trip to Russia. The story has become a viral hit within the comedy circle.
"Tom Segura: Sledgehammer" shares honest tales that parents of all generations can relate to, with Segura's unique and unflinching delivery as its most prominent feature. His podcast, "Your Mom's House," has boosted his popularity, allowing the audience to experience his comedic style in a different way.
6- Anthony Jeselnik: Thoughts and Prayers (2015)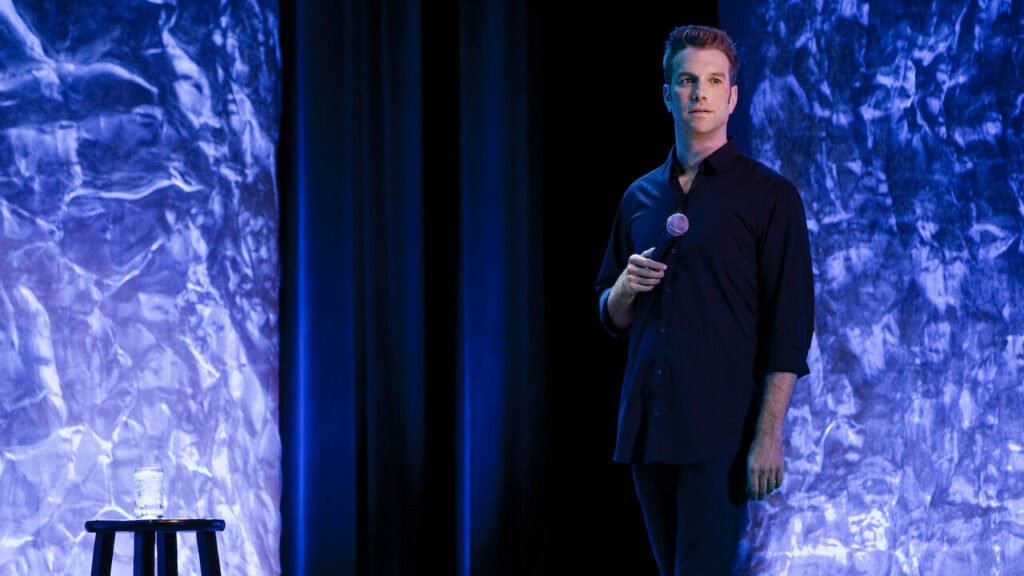 In Thoughts and Prayers, Anthony Jeselnik presents a stand-up act characterized by his unique style of dark and often controversial comedy. The special covers a wide range of topics, including social commentary, sensitive subjects, and current events.
Anthony Jeselnik hosted his own Comedy Central show called "The Jeselnik Offensive," which ran for two seasons. The show included comedy sketches, stand-up routines, and conversations about controversial and dark topics. Jeselnik's humor is famous for its sharp cleverness, wordplay, and willingness to tackle areas that others might avoid.
7- Hasan Minhaj: Homecoming King (2017)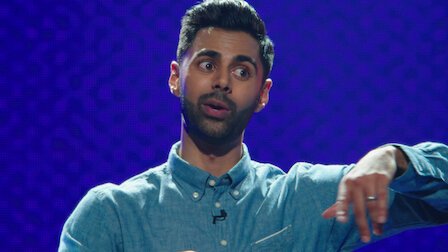 Hasan Minhaj: Homecoming King is a stand-up comedy special by American comedian Hasan Minhaj. It came out in 2017 and is a deeply personal and thought-provoking journey through Minhaj's life and his experiences as a first-generation Indian-American.
It's also a glimpse into the intricacies of immigrant life and the struggles of balancing cultural heritage with personal and professional ambitions. The special's mix of humor and sincere storytelling creates a remarkable and thought-provoking viewing experience for the audience.
READ MORE- 21 Best Mini-Series On Netflix You Must Watch
8- Joel Kim Booster: Psychosexual (2022)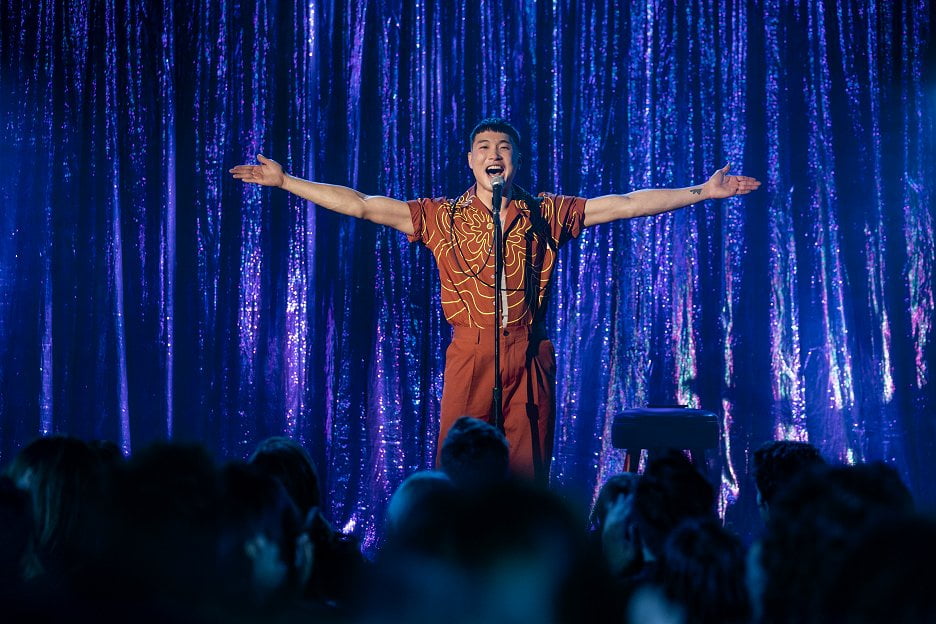 Joel Kim Booster is famous for his distinctive comedic style and his capacity to address both personal and societal subjects with humor and openness. He has put out comedy specials that have received praise. His special "Model Minority" highlights his comedic approach, providing both funny and meaningful perspectives on his life and experiences.
Booster's other hit Netflix special is "Psychosexual". : In addition to his work in stand-up comedy, Booster has contributed his writing talents to various comedy projects, including television and late-night comedy shows. Booster co-hosts the well-liked podcast "Urgent Care with Joel Kim Booster and Mitra Jouhari."
9- Hannah Gadsby: Nanette (2018)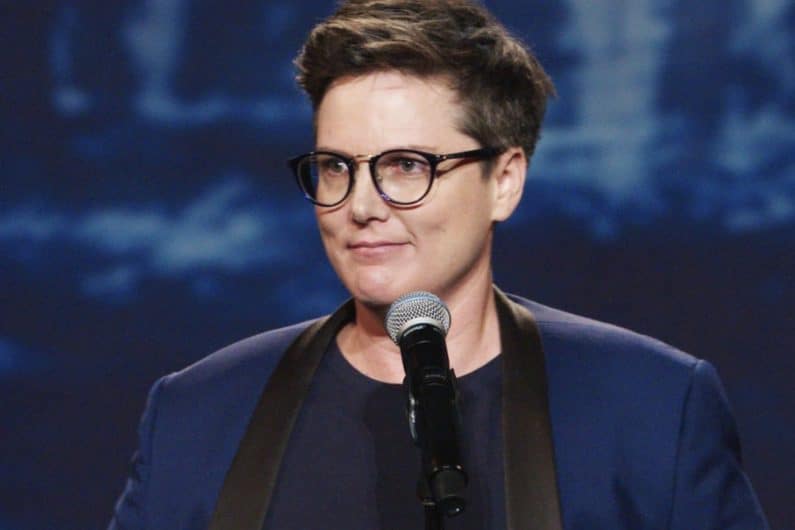 Hannah Gadsby's influence on the world of comedy and her talent for addressing complex topics using humor have firmly established her as a trailblazer in the industry. "Nanette" earned several prestigious awards, including the Edinburgh Comedy Award and a Peabody Award.
Finally, the special offers a deep, paradigm-altering viewpoint on brilliance, creativity, and the injustices we put up with in the name of stories about suffering artists. "Nanette" is a fantastic and crucial stand-up that pushes the genre in daring new ways.
10- Jared Freid: 37 and Single (2023)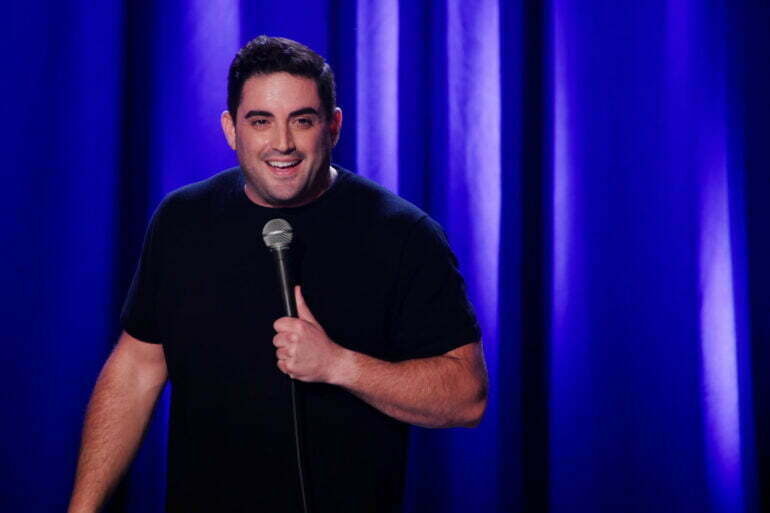 Jared Freid's 37 and Single gives you a view of the world through the eyes of a slightly edgy comedian in his mid-30s who just can't seem to find love, no matter how hard he tries. Freid has established a robust online presence on platforms like Instagram and TikTok. Here, he shares short, funny videos and offers commentary on dating and relationships. His content has attracted a significant following.
His comedy style centers on observational humor, with a focus on the dating scene, relationships, and the interactions between men and women. Freid's blend of stand-up comedy and podcasting has turned him into an influential figure in the entertainment world.
READ MORE- 12 Best Anime Movies On Netflix Must Watch (2023)
11- Neal Brennan: 3 Mics (2017)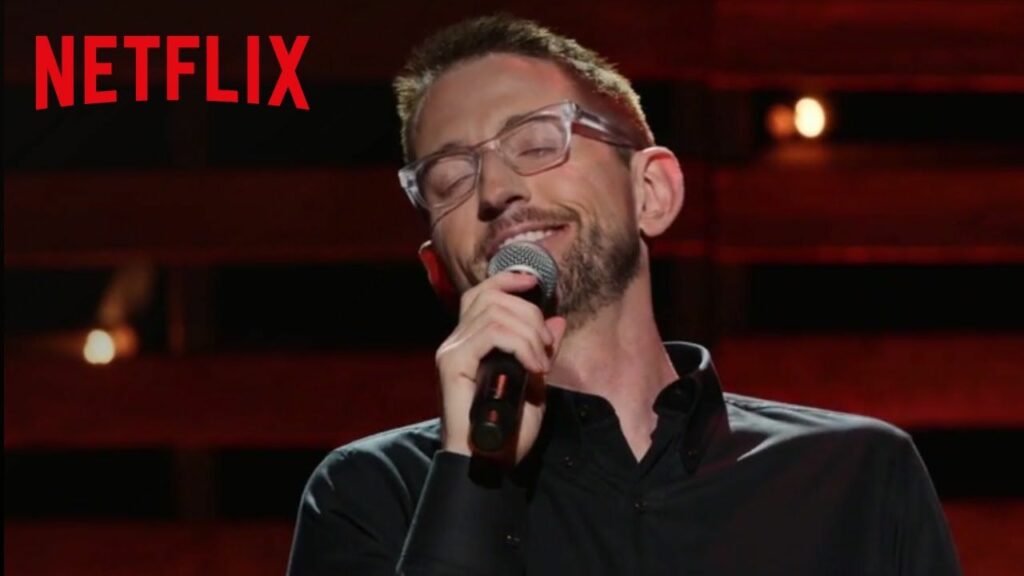 Neal Brennan takes an unconventional approach to stand-up comedy by using three separate microphones on stage, each serving a different purpose. The special provides an introspective glimpse into the comedian's life, delving into subjects like mental health, family, and personal development.
Brennan's use of the three microphones underscores the complex aspects of his personality and his storytelling skills. He is best known as the co-creator of the sketch comedy series Chappelle's Show alongside Dave Chappelle.
12- Ali Wong: Hard Knock Wife (2018)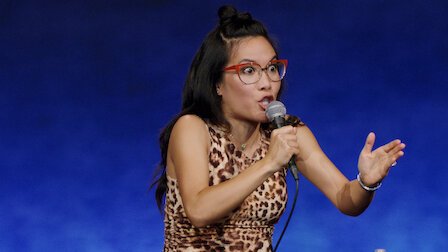 In Hard Knock Wife, Ali Wong presents a one-hour stand-up performance that combines humor, personal stories, and insights into society. It covers different facets of Wong's life. From her adventures as a new mom to her musings on marriage and relationships, and her perspective on societal norms for women.
Ali Wong's comedy has struck a chord with a wide range of people by offering humor about the everyday challenges and delights of contemporary life, especially for women. Her straightforward and unapologetic style of comedy has won her both critical praise and a devoted fan base.
13- Taylor Tomlinson: Quarter-Life Crisis (2020)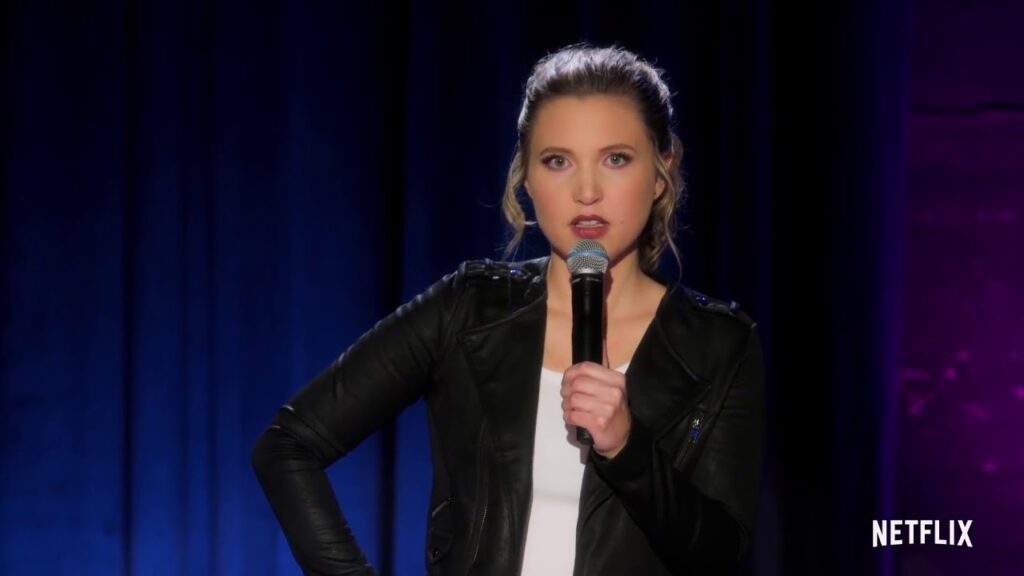 Taylor Tomlinson's Quarter-Life Crisis premiered on Netflix in 2020. It highlights Tomlinson's comedy skills, humor, and perceptive views on the challenges of young adulthood. Tomlinson appeared on a range of TV shows, including late-night talk shows, comedy showcases, and sitcoms.
Her appearances on programs like "The Tonight Show Starring Jimmy Fallon" and "Conan" have expanded her reach and introduced her to a larger audience. Tomlinson co-hosts the "Self-Helpless" podcast with fellow comics Delanie Fischer and Kelsey Cook. It explores subjects including self-help, self-care, and mental health, frequently with a comedic twist.
READ MORE- 10 Best Netflix Original TV Series In 2020 You Should Watch
14- John Mulaney: Kid Gorgeous at Radio City (2018)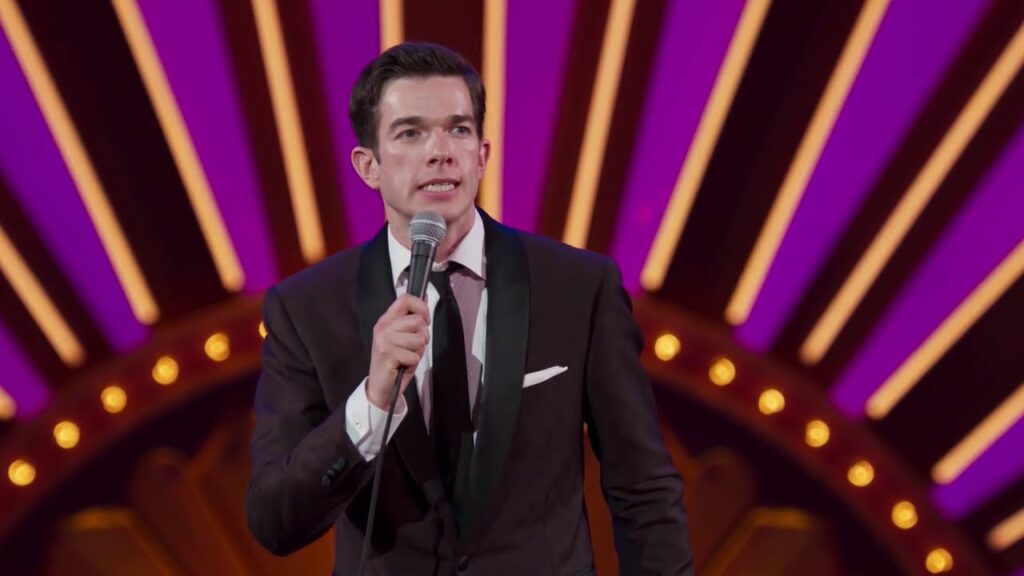 John Mulaney: Kid Gorgeous at Radio City is a stand-up comedy special performed by American comedian, writer, and actor John Mulaney. It premiered on Netflix in 2018 and is one of Mulaney's much-praised comedy specials.
Moreover, it addresses various subjects, such as Mulaney's upbringing, his interactions with New York City subway riders, and his reflections on the ridiculousness of daily life. Mulaney's comedy is distinguished by his storytelling prowess and his talent for transforming seemingly ordinary situations into comedic gems.
15- Ronny Chieng: Asian Comedian Destroys America! (2019)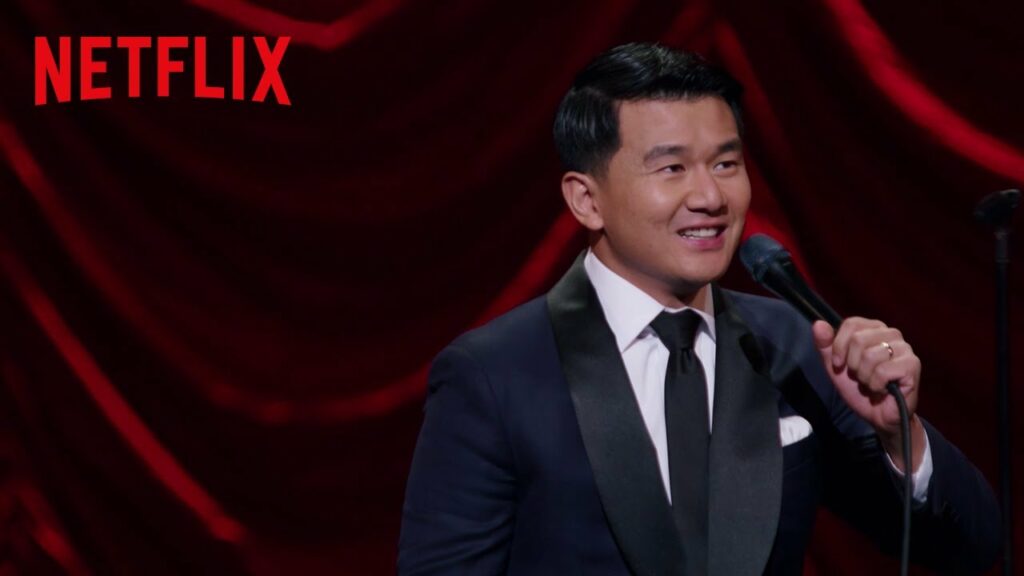 Ronny Chieng's amusing perspective on cultural disparities, social criticism, and his experiences residing in the US are all on display in the Netflix special "Asian Comedian Destroys America!". Chieng is renowned for his sharp and clever insights in his comedy. He has a knack for transforming ordinary situations into comedic gold.
A key theme in the special is Chieng's examination of the cultural disparities between Malaysia, his Chinese background, and the United States. He uses humor to offer an outsider's viewpoint on American culture, spotlighting positive and quirky facets of life in the U.S.
Watch out for the epic specials on Netflix and enjoy. Hope this post was helpful to you. Don't forget to like and share it. Stay tuned to get more anticipating posts.