Hello Folks, Are you looking for the best serial killer books? and confused, which is best? so don't worry, here I am about to present you with the best books about serial killers you definitely must read them once.
In the list, Some of the books are fictional and some of the books are depended on stories of true crime. So, without wasting your time let's scroll up and read.
READ MORE – Benefits Of Reading Books For Your Physical And Mental Health
20 Best Books About Serial Killers You Must Read
1 – The Devil in the White City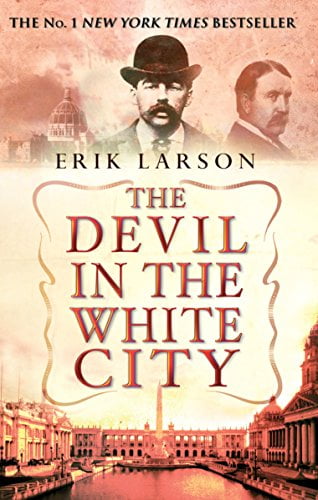 The Devil in the White City: Murder, Magic, and Madness at the Fair That Changed America is a 2003 historical non-fiction book by Erik Larson presented in a novelistic style.
It tells the tale of the 1893 World's Columbian Exposition in Chicago from the viewpoint of the creators, including Daniel Burnham and Frederick Law Olmsted, and also tells the story of H. H. Holmes, a criminal figure in that same time often credited as the first modern serial killer.
2 – The Stranger Beside Me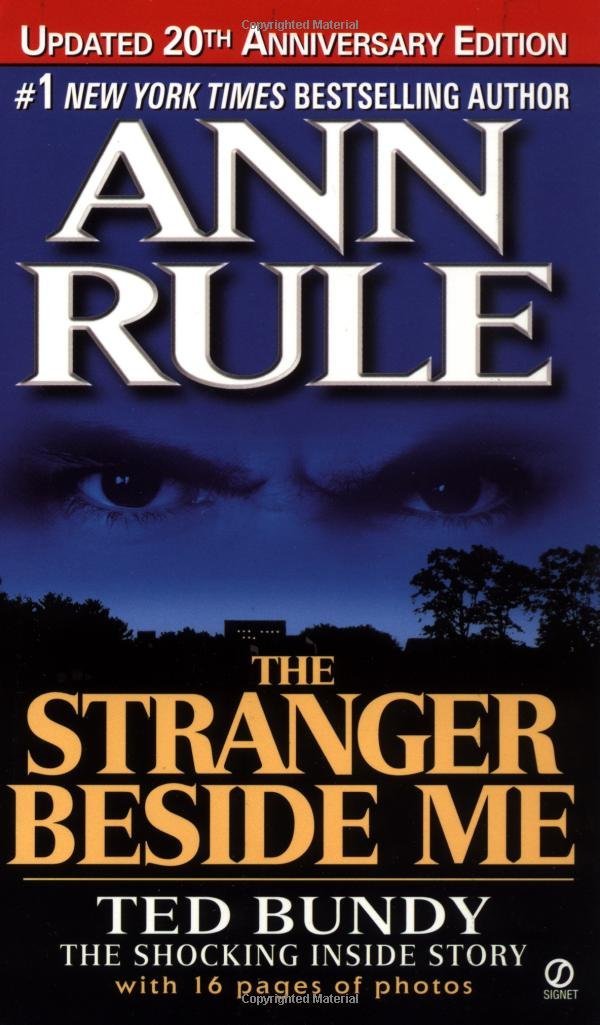 1980 autobiographical and one of the true biographical crime books, The Stranger Beside Me written by Ann Rule about serial killer Ted Bundy. The Inside Story of Serial Killer Ted Bundy Ann Rule was a writer working on the biggest story of her life, tracking down a brutal mass murderer. One of the best books about serial killers you must read.
3 – American Predator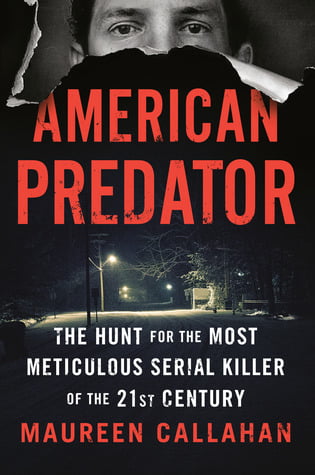 The book, American Predator aka The Hunt for the Most Meticulous Serial Killer of the 21st Century is a 2019 true crime nonfiction book about serial killer Israel Keyes, written by Maureen Callahan.
The New York Journal of Books called American Predator "A gripping and chilling look into how a serial killer operates in plain sight and exactly what it takes to capture him, American Predator is a must-read for any true crime enthusiast."
READ MORE – 20 Best Audible Books You Should Listen To
4 – Mindhunter: Inside the FBI's Elite Serial Crime Unit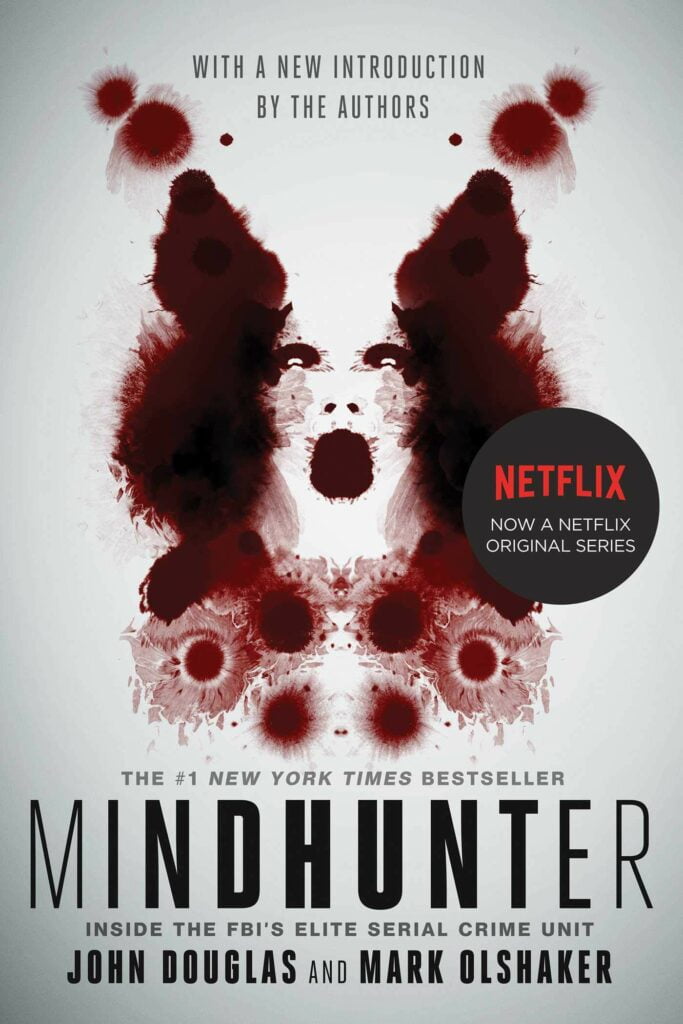 Mindhunter: Inside the FBI's Elite Serial Crime Unit is one of the famous 1995 non-fiction crime books written by retired FBI agent John E. Douglas and his co-author Mark Olshaker. The book describes Douglas's "criminal-personality profiling" of serial killers and mass murderers, which he created over decades of interviews with known assassins.
5 – Zodiac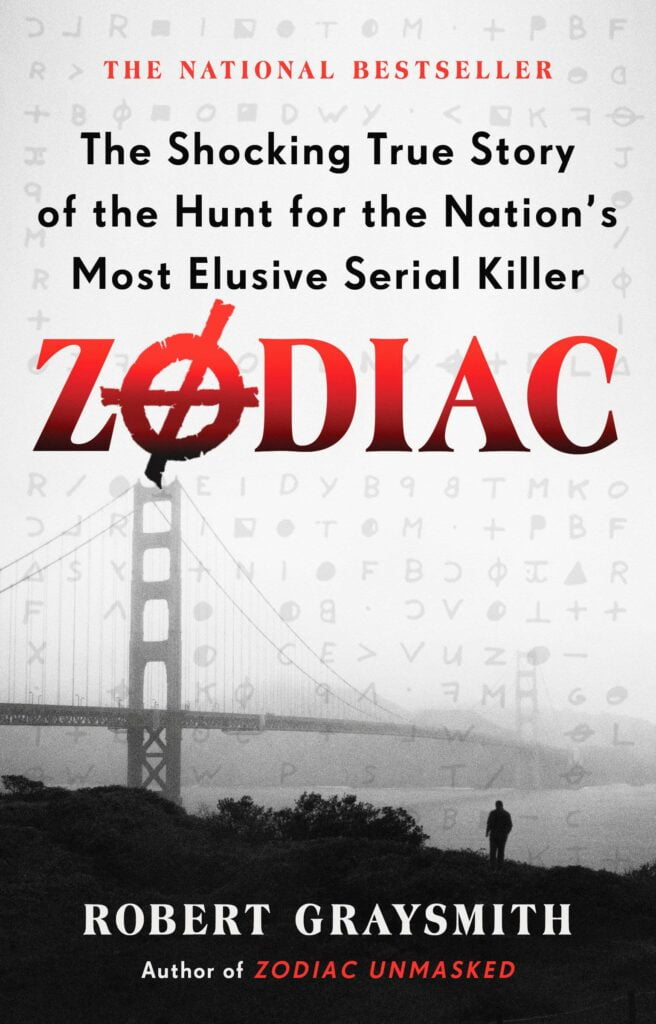 Zodiac is a popular non-fiction book written by Robert Graysmith, it is about the unsolved serial murders committed by the "Zodiac Killer" in San Francisco in the late 1960s and early '70s. Zodiac has sold 4 million copies worldwide. One of the best books about serial killers you must read.
The book describes the investigations of the numerous law enforcement departments such as the LAPD, the FBI, the CIA, etc., that performed on the case and other killings that the "Zodiac" had claimed he committed, including the 1966 Cheri Jo Bates stabbing.
6 – I'll Be Gone in the Dark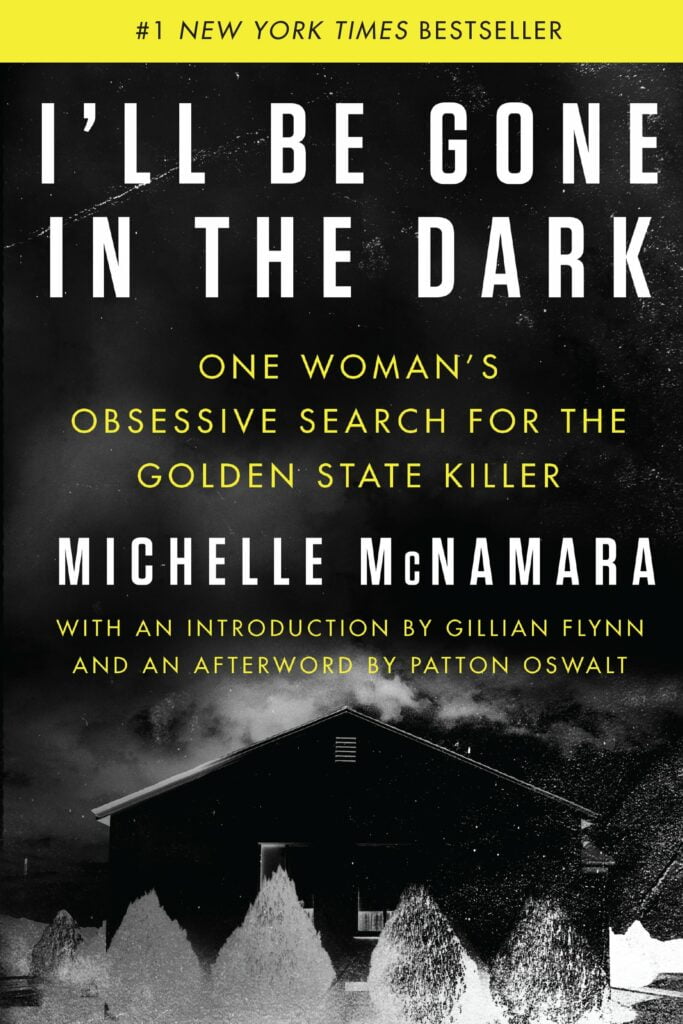 I'll Be Gone in the Dark: One Woman's Obsessive Search for the Golden State Killer is a real crime book by the American writer Michelle McNamara about the investigation to uncover the Golden State Killer.
The book's label is a reference to a direct quote said by the Golden State Killer to one of his victims: "You'll be silent forever, and I'll be gone in the dark." One of the best books about serial killers you must read.
Originally published: 27 February 2018
Author: Michelle McNamara
Pages: 352
Awards: Goodreads Choice Awards Best Nonfiction, Anthony Award for Best Critical/Nonfiction Work
Genres: True Crime, Biography, Autobiography
Nominations: Edgar Award for Best Fact Crime, MORE
READ MORE – Types Of Books You Must Know
7 – The Silence of the Lambs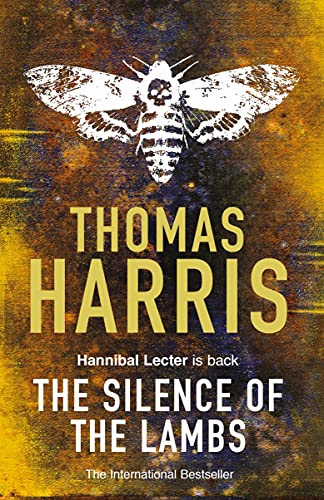 The Silence of the Lambs is a psychological horror novel by Thomas Harris. FBI trainee Clarice Starling is given an assignment. She must see a man bound to a high-security facility for the criminally insane and interview him.
That man, Dr. Hannibal Lecter, a confidential understanding of the killer and of Clarice herself form the core of Thomas Harris' The Silence of the Lambs–an unforgettable classic of suspense fiction.
Published: 19 May 1988
Author: Thomas Harris
Genres: Novel, Thriller, Horror fiction, Mystery, Psychological thriller, Psychological horror
Characters: Hannibal Lecter, Clarice Starling, Buffalo Bill, MORE
Awards: Bram Stoker Award for Novel, Grand Prix de Littérature Policière – International Category, Anthony Award for Best Novel
8 – The Big Book of Serial Killers: 150 Serial Killer Files of the World's Worst Murderers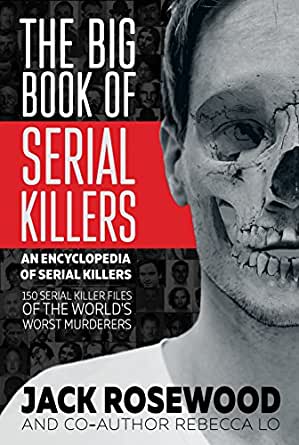 There is little more threatening than those who stalk, creep and grip their prey under the cloak of darkness. These hunters search not for animals but for human flesh's touch, taste, and authorization. They are cannibals, vampires, and demons walking among us.
These serial killers are not mythical beasts with horns and shaggy hair. They are people living in society, going about daily activities until nightfall. They are Dennis Rader, the fathers, husbands, and church-going community members.
Published: 19 June 2017
Author: Jack Rosewood
Genre: Encyclopedia
9 – Helter Skelter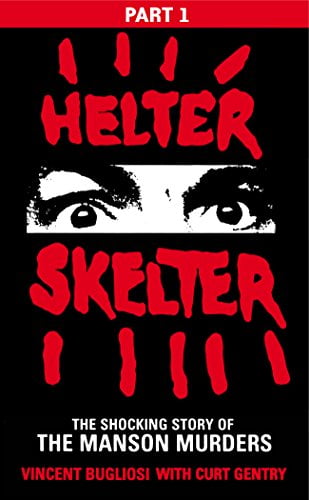 The book is one of the best-selling actual crime books in history. The book takes its title from the apocalyptic race war that Manson allegedly believed would occur, taking its name from the song "Helter Skelter" by the Beatles.
It recounts and assesses the investigation, arrest, and prosecution of Charles Manson and his followers for the notorious 1969 murders of Leno and Rosemary LaBianca, actress Sharon Tate, and several others.
Authors: Vincent Bugliosi, Curt Gentry
Genres: True Crime, Biography
Adaptations: Helter Skelter (1976), Helter Skelter (2004)
Awards: Edgar Award for Best Fact Crime
Nominations: Edgar Award for Best Fact Crime
One of the best books about serial killers you must read.
READ MORE – 10 Best Startup Books For Entrepreneurs
10 – The Night Stalker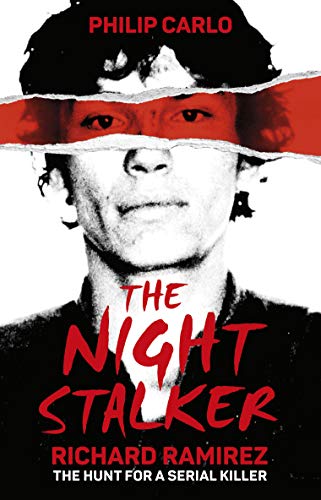 A bestselling chef-d'oeuvre of true crime on par with Helter Skelter, this definitive account of one of America's most stressed and notorious serial killers brings you deep into the psychology of a killer, his terrifying crimes, and the cult following that is shockingly exposed in this revised and reworked edition of a true crime classic.
Originally published: 1996
Author: Philip Carlo
Genres: True Crime, Biography
11 – In Cold Blood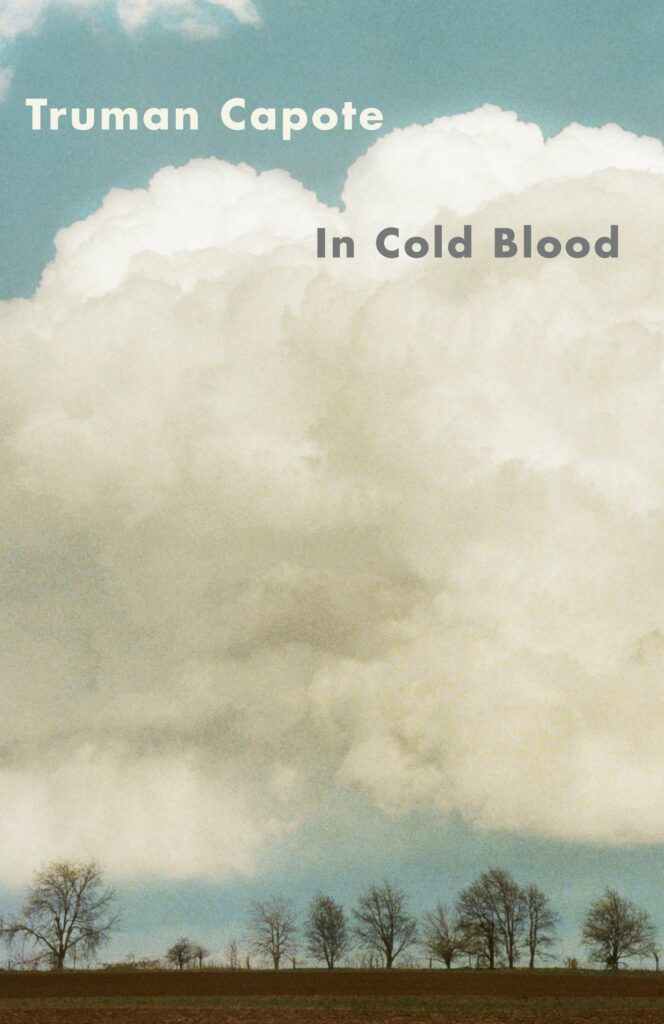 American author Truman Capote published the non-fiction novel, "In Cold Blood," in 1966. One of the best books about serial killers you must read. It details the 1959 murders of four members of the Clutter family in the small farming community of Holcomb, Kansas.
Originally published: 1965
Author: Truman Capote
Genres: Novel, True crime, Non-fiction novel, Crime Fiction
Awards: Edgar Award for Best Fact Crime
Nominations: Edgar Award for Best Fact Crime
12 – The Monster of Florence: A True Story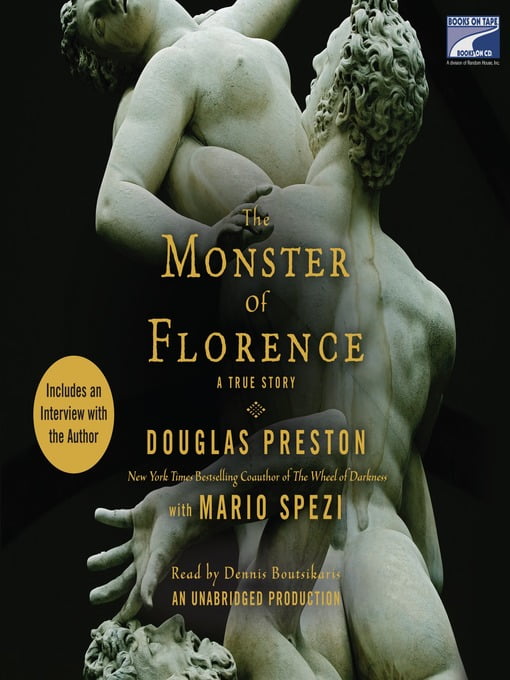 American thriller writer, Douglas Preston, and Italian journalist, Mario Spezi published the true crime book, "The Monster of Florence: A True Story" in 2008. It links to a series of killings that transpired between 1968 and 1985 and affected couples who killed while having sex in their cars in abandoned lanes around the city of Florence in the Italian region of Tuscany.
Originally published: 2006
Authors: Mario Spezi, Douglas Preston
Genre: True crime
Nominations: CWA Gold Dagger for Non-Fiction
READ MORE – 15 Best Stephen King Books Must Read
13 – Darkly Dreaming Dexter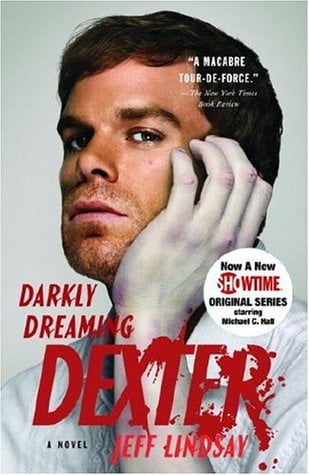 Jeff Lindsay publish the novel, "Darkly Dreaming Dexter" in 2004, the first in his crime horror sequel about forensic analyst/serial killer Dexter Morgan. It assembled the basis of the Showtime TV series Dexter and won the 2005 Dilys Award and the 2007 Book to TV award.
Author: Jeff Lindsay
Genres: Novel, Thriller, Mystery, Suspense, Crime Fiction, Horror fiction, Psychological Fiction
Awards: Dilys Award
Nominations: Barry Award for Best Novel, Macavity Awards for Best Mystery Novel
14 – American Psycho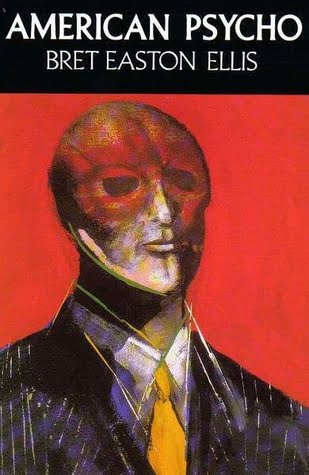 American Psycho is a novel published in 1991 by Bret Easton Ellis. The book's tale is narrated in the first individual by Patrick Bateman, a serial killer and Manhattan investment banker. Alison Kelly of The Observer reports that while "some countries [deem it] so potentially concerning that it can only be sold shrink-wrapped", "critics rave about it" and "academics revel in its transgressive and postmodern qualities".
Originally published: 6 March 1991
Author: Bret Easton Ellis
Pages: 399
Genres: Satire, Horror fiction, Postmodern literature, Dark comedy, Psychological Fiction, Transgressive fiction
Characters: Patrick Bateman, Paul Allen, Luis Carruthers, MORE
15 – The Serial Killer Files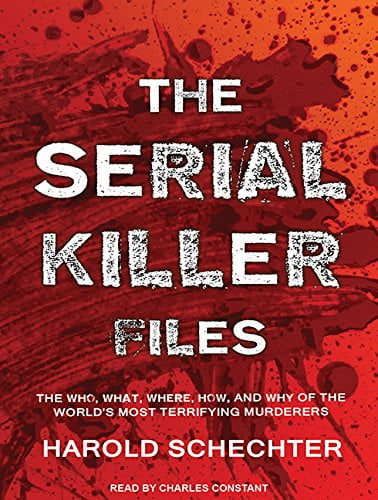 The Serial Killer Files – The Who, What, Where, How, and Why of the World's Most Terrifying Murderers book by author Harold Schechter.
THE DEFINITIVE DOSSIER ON HISTORY'S MOST HEINOUS!
Hollywood's make-believe maniacs like Jason, Freddy, and Hannibal Lecter can't hold a candle to real-life monsters like John Wayne Gacy, Ted Bundy, Jeffrey Dahmer, and scores of others who have terrorized, tortured, and terminated their way across civilization throughout the ages. Now, from the much-acclaimed author of Deviant, Deranged, and Depraved, comes the ultimate resource on the serial killer phenomenon.

Rigorously researched and packed with the most terrifying, up-to-date information, this innovative and highly compelling compendium covers every aspect of multiple murderers—from psychology to cinema, fetishism to fan clubs, "trophies" to trading cards. Discover:

WHO THEY ARE: Those featured include Ed Gein, the homicidal mama's boy who inspired fiction's most famous Psycho, Norman Bates; Angelo Buono and Kenneth Bianchi, sex-crazed killer cousins better known as the Hillside Stranglers; and the Beanes, a fifteenth-century cave-dwelling clan with an insatiable appetite for human flesh

HOW THEY KILL: They shoot, stab, and strangle. Butcher, bludgeon, and burn. Drown, dismember, and devour . . . and other methods of massacre too many and monstrous to mention here.

WHY THEY DO IT: For pleasure and for profit. For celebrity and for "companionship." For the devil and for dinner. For the thrill of it, for the hell of it, and because "such men are monsters, who live . . .
beyond the frontiers of madness."

PLUS: in-depth case studies, classic killers' nicknames, definitions of every kind of deviance and derangement, and much, much more.

For more than one hundred profiles of lethal loners and killer couples, Bluebeards and black widows, cannibals and copycats— this is an indispensable, spine-tingling, eye-popping investigation into the dark hearts and mad minds of that twisted breed of human whose crimes are the most frightening . . . and fascinating.
READ MORE – 10 Best Guitar Books For Beginners
16 – My Friend Dahmer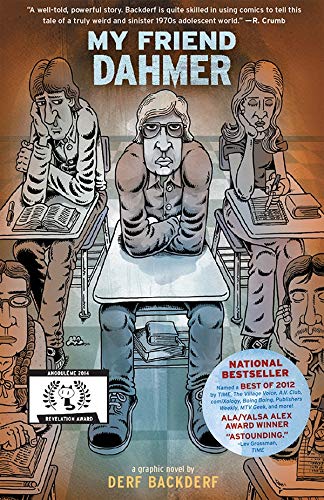 My Friend Dahmer is a 2012 graphic novel serial killer books and biography by artist John "Derf" Backderf about his teenage friendship with Jeffrey Dahmer, who subsequently became a serial killer. In 2002, The book ripened from a 24-page, self-published version by Derf.
Originally published: March 2012
Author: Derf Backderf
Page count: 224 pages
Genres: Comics, Graphic novels, Novel, Biography, Non-fiction comics
17 – Serial Killers: The Method and Madness of Monsters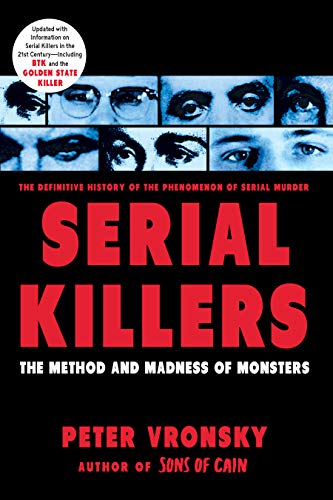 Serial Killers: The Method and Madness of Monsters published in 2004, is a non-fiction true crime history published by Peter Vronsky, a criminal justice historian.
The book explains the rise of serial killing from its first earlier recorded instances in ancient Rome to medieval and Renaissance Europe, and Victorian Britain, and its elevation and escalation in the United States and elsewhere in the world, in the postmodern era.
It explores the history of serial homicide, its culture, psychopathology, and investigation from the Roman Empire to the early 2000s.
Originally published: 2004
Author: Peter Vronsky
Genre: True crime
Pages: 412
18 – The Last Victim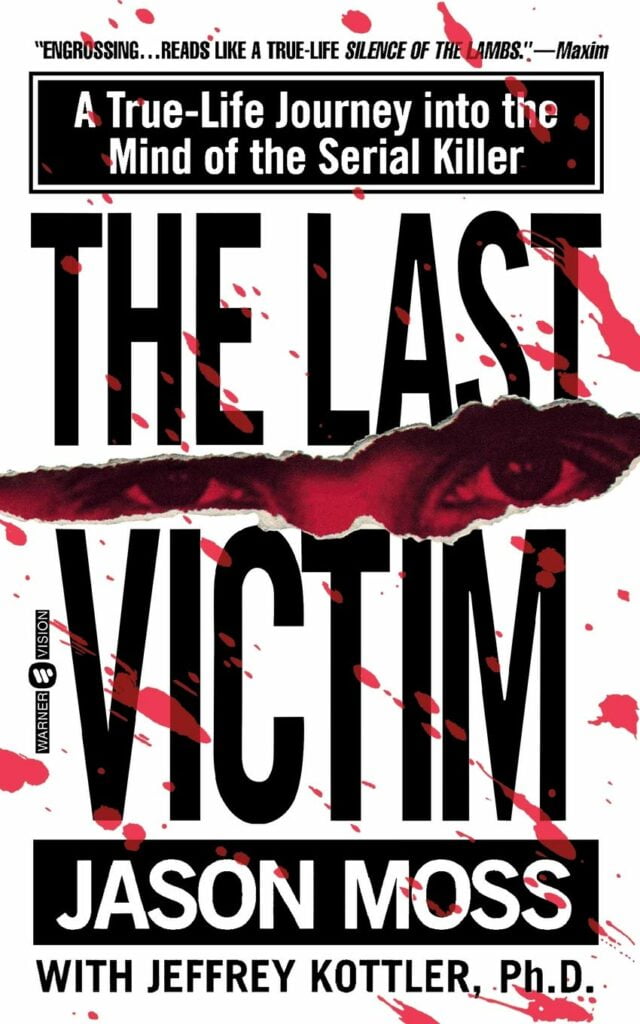 The book, "The Last Victim" – A True-Life Journey into the Mind of the Serial Killer (1999) is a non-fiction serial killer books published by author Jason Moss, co-authored with counseling professor Jeffrey Kottler, where he describes his desire and subsequent correspondence with several infamous American serial killers.
The book became a bestseller, selling 76,000 copies in its first 10 weeks. In 2000 the paperback edition also materialized on the Bestseller List of the New York Times.
Originally published: 1999
Author: Jason Moss
Adaptations: Dear Mr. Gacy (2010)
Genres: True crime, Biography
READ MORE – 21 Best History Books Of All The Time
19 – Killer Clown: The John Wayne Gacy Murders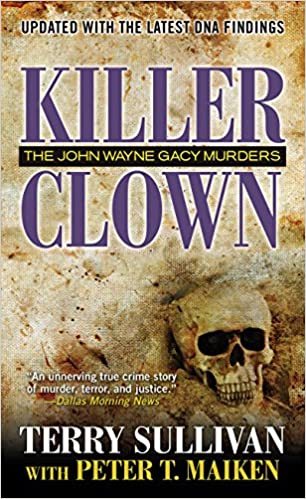 The "chilling" story of America's most notorious serial killer by the man who helped catch him. He was a model citizen. A hospital volunteer. And one of the most sadistic serial killers of all time.
"An unnerving true crime story of murder, terror, and justice." —Dallas Morning News
20 – The Five: The Untold Lives of the Women Killed by Jack the Ripper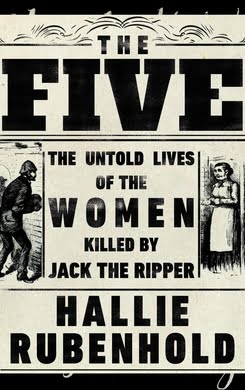 The book, "The Five: The Untold Lives of the Women Killed by Jack the Ripper" is a book by British historian Hallie Rubenhold, published by Doubleday in 2019.
The book explores the dynamism of the "canonical five", the five ladies mostly believed to have been kill by Jack the Ripper in the Whitechapel murders. Rubenhold concluded that only two of the five women, Mary Jane Kelly and Elizabeth Stride, were prostitutes. In some cases, the women may have been point out by the Ripper just because they were sleeping barbarically.
Originally published: 28 February 2019
Genres: Biography, True crime
Awards: Goodreads Choice Awards Best History & Biography
Nominations: Goodreads Choice Awards Best History & Biography, Anthony Award for Best Critical/Nonfiction Work