Hey there folks, today's topic of discussion is great blind singers of all time. Do you know what I personally feel? The only thing worse than being blind is having sight but no vision. Don't you agree with the same? We all should have the courage to turn our inabilities into something great, just like these great popular blind singers. 
Well, these blind singers have proved that being blind is a blessing in disguise for them. You must have heard that one should not judge a book by its cover. Similarly, no one has the right to judge somebody based on their inability to do something. Blind singers are great till yet.
One should Always remember, if someone is not blessed with something that you are, they might be blessed with another thing that you are not.
These blind singers have immense talents that no one is able to beat yet. They proved themselves to be great legends. It feels great to write about them. 
So, without any further delay, I would like you to know about them a little briefly. 
READ MORE – 15 Talented Blind Piano Players Ever 
The popular blind singers of all time:
1- Stevie Wonder
He once said, just because a man lacks the use of his eyes doesn't mean he lacks vision. However, he was multitalented since his childhood days. 
Believe it or not, when he was 10 years old he learned so many instruments all by himself. Undoubtedly, he is a self-taught artist. The list of his best hits includes,
As
fingertips
lately
living for the city
Everything is alright
The reason why people appreciate him, he is a Grammy Award winner and has produced songs for charities to support people suffering from AIDS, Cancer, Disabilities, Hunger, Homelessness, etc. indeed, he is a humanitarian who lived for people. 
2- Ray Charles
Ray Charles is a singer-songwriter, pianist, composer, and a great human as well. 
It is righteous to mention that he was one of the most iconic and influential singers in history. Talking about his net worth it's $50 million. However, when he died he left most of his estate to the Ray Charles foundation. 
Let me tell you his music was pure jazz, blues, and gospel. Moving on, later he adopted other styles of music like country and pop music.
The list of his amazing musical hits includes, 
Hit the road jack
Seven Spanish angels
Believe my soul
I can't stop loving you
I got a woman
3- Andrea Bocelli
This artist has won the 44th Sanremo music festival. He is great at performing pop and classical forms of music. 
Although, he has sold over 75 million records worldwide. His music has that charm that no one is able to match yet. He lost his ability to see the world at a very young age, nevertheless, this doesn't stop him from achieving his dreams and becoming one of the greatest blind singers ever. 
He was just 6 when he learned to play musical instruments such as piano, flute, saxophone, etc. 
The list of his amazing musical hits includes, 
You will never walk alone
Hallelujah
Time to say goodbye 
READ MORE – 15 Best Alto Singers Of All Time 
4- George Shearing
Throughout his life, he composed around 300 titles. He is a phenomenal singer who has a deep and profound love for musical instruments as well. 
Unfortunately, he died at the age of 91 because of heart failure. The legacy which he has left behind as a singer is next to impossible to match. 
The list of his amazing musical hits includes, 
Lullaby of bird land
I'm lost
September in the rain
Blue Prelude 
East of the sun
5- Diane Schuur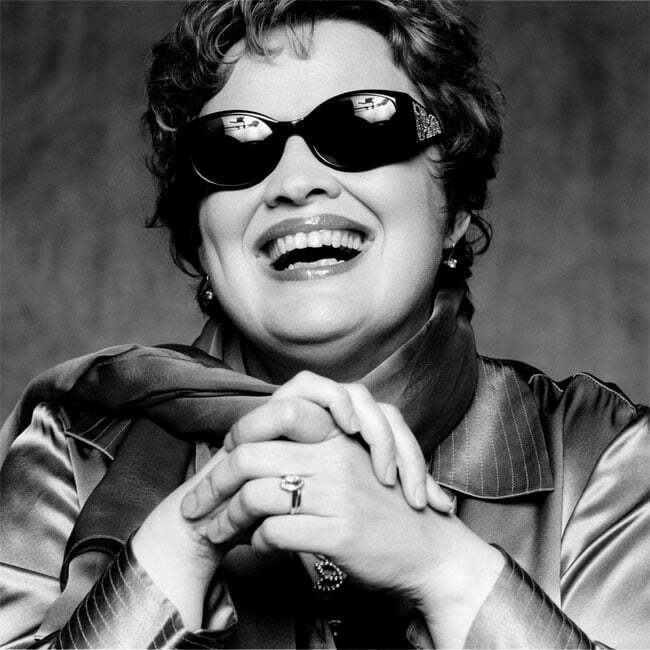 Don't you find her smile as pretty as herself being a pianist? When she was a child, her family gave her a nickname, "Deedles". She is a pretty good jazz singer as well. 
She lost her eyesight when she was a child because of a disease. Anyway, she was raised in a musical environment. Hence, it became evident to her that she is going to learn music. Later, she developed a keen interest in learning piano and other musical instruments. 
Furthermore, she won plenty of accolades and got her name featured as the best female blind musician of all time. 
The list of her amazing musical hits includes, 
Louisiana Sunday afternoon
Deedles' blues
Rio funk
I'm not ashamed to sing the blues
6- Nobuyuki Tsujii
" Rather than being devoted to music, the piano just seems to be fun and my destiny." – Nobuyuki Tsujii
Tsujii is a composer and a pianist. He was born as a blind infant. In the year of 2009 at the Van Cliburn International Piano Competition which was held in Fort Worth, Texas, U.S.A, he won a gold medal. This one event changed his whole life. 
He became globally famous, got international attention, and a lot more. His musical talent was first recognized by his mother when he was young. Later, her mother helped him to learn music, play the piano, and a lot more. 
However, He was awarded the Beverley Taylor Smith Award for the Best Performance of a New Work. Albeit, his YouTube videos helped him a lot to gain a lot of popularity around the globe.
As he is a great pianist, he is a composer as well. His compositions are well-recognized in Asia and on the Internet. His work whisper of the river appears on the soundtrack of the 2009 Cliburn documentary. 
7- Blind Boy Fuller
His qualities and strength as a great singer were: 
Expressive vocalist
Master of guitar playing
This artist died in 1941, he played a steel National resonator guitar. He was great at singing the traditional and classical genres. When he was young he used to be partially blind, and in the aftermath, he turned completely blind in 1928. 
Fuller was a rough and direct singer, someone who only speaks the truth through his songs. There was this pure honesty in his songs which feels us connected till yet. 
READ MORE – 15 Best Black Male Singers That Everyone loves
8- Terri Gibbs
Your disability can actually turn into your ability, this woman is a pure example of this above statement. She always had that clear vision for music. Terri never let her inability to see the world become a hurdle in her way to becoming an amazing singer. 
When she was just 3 she learned that she is blessed with the ability to clearly identify and re-create a musical tone. Later she started learning piano. We can say that the lord has his own timing for things, so we should just get going. 
Terri has a net worth of $5 million,
The list of her amazing musical hits includes, 
Somebody's knocking
Ashes to ashes
Rich man
Tell me that you love me
9- Blind Blake
His full name was Arthur Blind Blake. His passion for music kept him going throughout his life as a happy man. Music brought him joy and made him feel. Self-sufficient. 
He died of complications from tuberculosis. His stage name was blind Blake, however, he was one of the greatest American musicians of the 20th century.
His songwriting skills and melodious guitar playing were bound to draw applause. He is an important part of his city's history, hence, each one of us should remember him. 
10- Jose Feliciano
This man plays an important role in the American music industry. If we agree with what critics have to say about him, then he is the greatest guitarist of all time.
Apart from this, he has won nineteen Grammy nominations, out of which he has won 9 Grammy awards, including the "LARAS Award for lifetime achievement. 
He has given amazing humanitarian contributions to the world as well. Guitar player magazine awarded him "best pop guitarist", he was the best jazz and best rock guitarist. 
The list of his amazing musical hits includes, 
Jungle blues
A servant of the people
Single petal of a rose
I m gonna tell you this story one more time
11- Ronnie Milsap
He was born blind. He discovered music or music discovered him when he was pretty young.
However, he started learning race music, rock and roll, and jazz as well. He started his musical career in local clubs. Later as he started becoming famous he started performing with other brilliant artists. 
It was Ray Charles who motivated him by saying that "son I can hear the music inside you". For now, if we look back 50 years, then no other country singer had an as wonderful smooth touch as Ronnie Milsap. 
The list of his amazing musical hits includes, 
Smoky mountain rain
No gettin' over me
It was almost like a song
I wouldn't have missed it for the world 
READ MORE – Top 10 Best Cello Players Of All Time  
12- Jeff Healey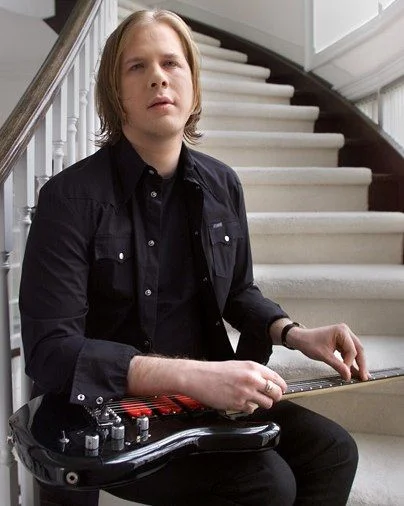 Some crazy thing about him is that he reached no.5 on the U.S. Billboard hot 100 charts. Apart from this, he reached the top 10 in Canada with two of his songs. 
Let me tell you about what skills he possesses: 
Singing
Songwriting
Trumpeter
Trombonist
Clarinetist
Guys, his soulful voice especially for blues rock music can make you go dancing. He became internationally famous in his early twenties. Jeff even played reggae.
The list of his amazing musical hits includes, 
Angel's eyes 
While my guitar gently weeps
When the night comes falling from the sky
As the years go pass by 
13- Raul Midon
He is an American singer, songwriter, and guitarist. The artist was blind as an infant. He was 4 when he was first introduced to the music. 
Midon also worked with Shakira, later he moved to New York to pursue a solo career. His songs are absolutely simple to understand and easy on the ears.
However, he is blessed with the ability to express tenderness and passion. He is a phenomenal guitar player as well.
The list of his amazing musical hits includes, 
Sunshine
Was it ever really love?
State of mind
Everyone deserves a second chance
14- Blind Lemon Jefferson
Originally he is from America. For your information let me highlight the point why he is widely known. Jefferson has a profound influence on the development of the Texas blues tradition. 
Not just that, he even immensely supported the growth of American popular music. His first song was I want to be like Jesus in my heart. 
This artist has that fast style of guitar playing and a particularly high-pitched voice. Apart from this he also recorded spiritual songs which were surprisingly unique, simple, and soothing. 
He died of a heart attack. The list of his numerous musical hits includes,
Matchbox blues
See that my grave is kept clean
Bad luck blues
READ MORE – 15 Best Famous Japanese Models Of All Time 
15- Blind Willie Johnson
Very little is known about Johnson's early life; he grew up in rural east Texas. 
However, he got blind when he was 7 years old. His stepmother and his father were having an argument, and in a rage, his stepmother threw lye in Johnson's face, which made him permanently blind. 
He had that strong voice that can make anyone go crazy about him. Although, he is considered the fantastic paragon of holy blues music. 
The list of his amazing musical hits includes, 
Dark was the night, cold was the ground
It's nobody's fault but mine
God never changes 
Jesus is coming soon