Hello, musical freaks! Siachen studios are wonderfully dedicated to music and musical freaks. However, today we are going to discuss the best blind piano players.
This article comprises the names of excellent blind piano players around the globe. If you google each one of these blind piano players, then trust me, you can derive a significant source of motivation in your life. 
One should absolutely believe that no matter how hard your life might get, you are never going to give up on your dreams. And these blind piano players are the true paragon of this above statement.
I am hoping that these popular blind piano players are going to inspire you to develop more unique skills. So, without any further ado, how about diving straight into the list? Here we go!
READ MORE – 15 Best Alto Singers Of All Time 
Talented Blind Piano Players Ever:
1- Ray Charles
He was being called by the name of a genius. This artist is someone who has contributed so much in order to transform the American soul music genre in the '50s and '60s. Apart from being a pianist, he is also a great singer and songwriter. 
In addition to this, He works for charity too. He runs a foundation that provides scholarships for deaf children. Charles was not blind by his birth, he turned blind due to emotional trauma. 
He gained huge popularity over time because of forming genres like rhythm, blues, gospel, and blues in his music.
Furthermore, he died in 2004 because of his poor health due to liver complications.
2- Stevie Wonder
He once said, just because a man lacks the use of his eyes doesn't mean he lacks vision. However, he was multitalented since his childhood days. 
Believe it or not, when he was 10 years old he learned so many instruments all by himself. Undoubtedly, he is a self-taught artist. The list of his best hits includes,
As
fingertips
lately
living for the city
Everything is alright
The reason why people appreciate him, he is a Grammy Award winner and has produced songs for charities to support people suffering from AIDS, Cancer, Disabilities, Hunger, Homelessness, etc. indeed, he is a humanitarian who lived for people. 
3- George Shearing
Let me tell you, George created history. He was the greatest British jazz musician.
George is a composer as well who has composed over 300 titles. Isn't that amazing? Moving on, he started his journey of becoming a pianist in a local pub.
He faced certain financial crises which became the hurdle in his journey of becoming a pianist.
However, it was all his love and passion for learning musical instruments that helped him to gain this success and to achieve the position among the list of popular blind piano artists. 
4- Art Tatum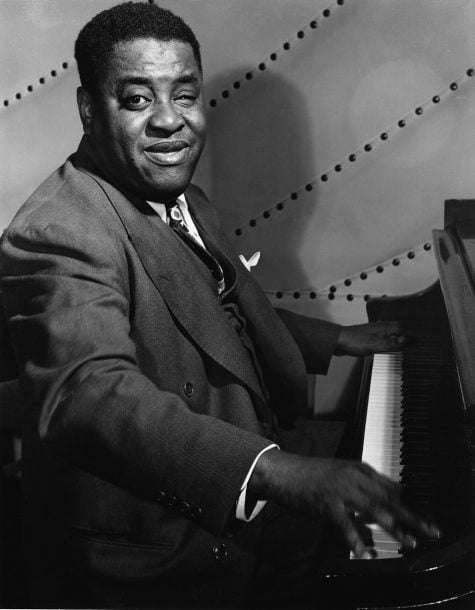 "There is no such thing as a wrong note" – Art Tatum
Tatum apart from being a pianist is the greatest technical virtuoso in jazz. He was also visually impaired from childhood. 
However, he started learning piano when he was 13. When he turned 21, he made his most impressive recordings during the 1930s and '40s.
He was one of those great self-taught artists who accomplished everything in their life on their own. Tatum played with the speed of light, adding complex chordal combinations to a swing that was exceptionally powerful, even without the support of a rhythm section, isn't that amazing? 
The list of his amazing musical hits includes, 
Tea for two
Yesterday's
Humoresque
Over the rainbow 
READ MORE – 15 Best Black Male Singers That Everyone loves
5- Nobuyuki Tsujii
" Rather than being devoted to music, the piano just seems to be fun and my destiny." – Nobuyuki Tsujii
Tsujii is a composer and a pianist. He was born as a blind infant. In the year of 2009 at the Van Cliburn International Piano Competition which was held in Fort Worth, Texas, U.S.A, he won a gold medal. This one event changed his whole life. 
He became globally famous, got international attention, and a lot more. His musical talent was first recognized by his mother when he was young. Later, her mother helped him to learn music, play the piano, and a lot more. 
However, He was awarded the Beverley Taylor Smith Award for the Best Performance of a New Work. Albeit, his YouTube videos helped him a lot to gain a lot of popularity around the globe.
As he is a great pianist, he is a composer as well. His compositions are well-recognized in Asia and on the Internet. His work whisper of the river appears on the soundtrack of the 2009 Cliburn documentary. 
6- Ronnie Milsap
He is a musician and a wonderful pianist. Ronnie was born with a disorder that made him completely blind by his birth.
Later his grandparents took care of him well, they did their best to make him feel like a normal child. Throughout his life, he received 6 Grammy awards. 
Let me tell you, he became the master of piano before his 20th birthday. This all became possible due to his devotion to music and musical instrument. 
However, he is remembered for making our 1970s and 1980s more memorable. The list of his musical hits includes almost like a song, smoky mountain rain, and stranger in my house. 
7- Ken Medema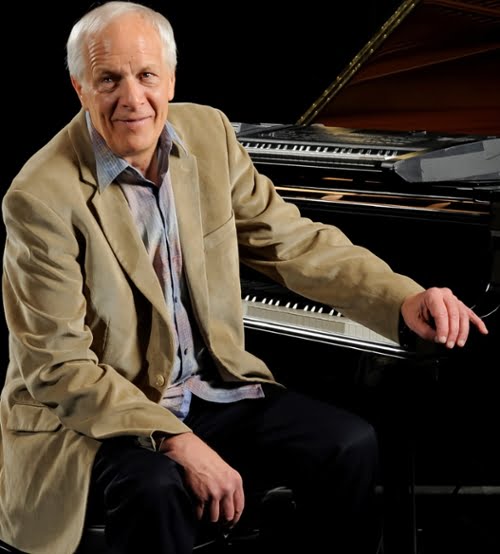 This artist was born blind, later he became the master of various musical instruments. Apart from being a wonderful pianist, he is also a composer and great singer.
Let me tell you he was just 5 when he learned how to play piano. Despite his younger age, he became a pro at playing piano.
However, with continuous practice, he learned several other techniques to play musical instruments with ease. 
As he is not able to see any notes, still he is unbelievably able to create new classical music that is really soothing to our ears. 
8- Jeff Healey
Jeff is a singer as well as a pianist. He is great at both. He used to be the lead singer of the band named Jeff Healey Band.
When he was just 3 years old, he started developing his interest in playing guitar. Jeff has been extremely talented that he even played roles in American movies.
Unfortunately, he died in 2008 because of some uncertainty.
The list of his amazing musical hits includes, 
Angel's eyes 
While my guitar gently weeps
When the night comes falling from the sky
As the years go pass by 
READ MORE – Top 10 Best Cello Players Of All Time  
9- Marcus Roberts
He is from America. Marcus is great when it comes to jazz music. He lost his complete eyesight when he turned 5. 
Marcus is a true paragon of a successful self-taught artist as a pianist. He graduated from Florida state university. 
For him, his role model was Stevie Wonder and Duke Ellington. Undoubtedly, he is incredible. 
10- Andrea Bocelli
No one can deny the fact that he is among the extremely beloved blind singers. He is from Europe. Bocelli has that mesmerizing voice that can make you go crazy. 
Moving on, when he turned 6, he started developing an interest in learning piano and other musical instruments. 
His family has been his greatest support, they did their best to enhance his talent. In addition to this, he is also an attorney. Even after this, he continued with his passion for creating music. 
At present we know very well that he has collaborated with several great singers from almost every genre around the world.
11- Diane Schuur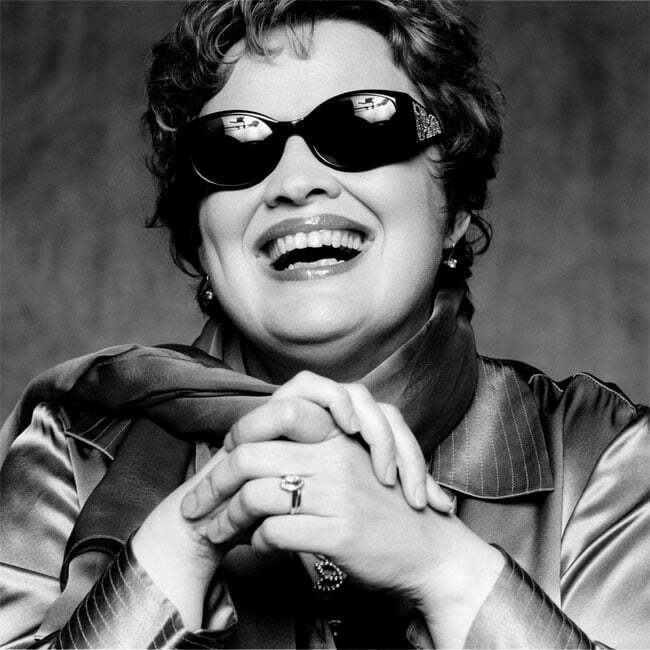 Don't you find her smile as pretty as herself being a pianist? When she was a child, her family gave her a nickname, "Deedles". She is a pretty good jazz singer as well. 
She lost her eyesight when she was a child because of a disease. Anyway, she was raised in a musical environment. Hence, it became evident to her that she is going to learn music. Later, she developed a keen interest in learning piano and other musical instruments. 
Furthermore, she won plenty of accolades and got her name featured as the best female blind musician of all time. 
12- Lennie Tristano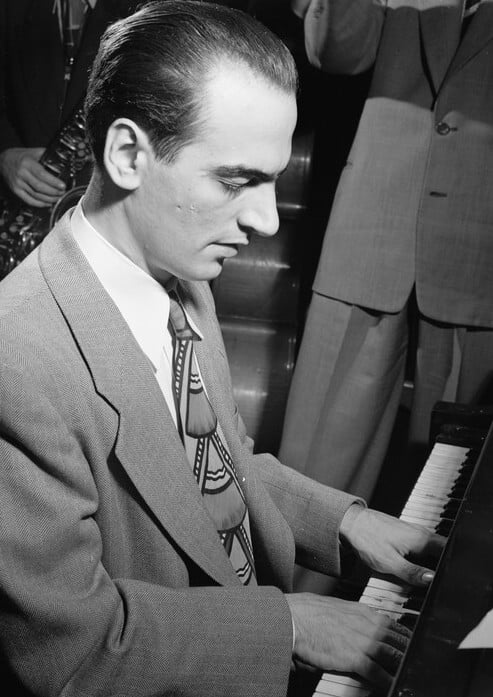 Tristano was born in Chicago. He became one of the nation's leading jazz educators. Albeit, he is a great jazz pianist, composer, and arranger. 
He got musically inspired by his brother named Art Tatum. In the 20th century, he was given the title of the great piano artist of that century. 
13- Louis Thomas Hardin
He is often called Moondog. Trust me, he is an exceptionally great pianist. Although, he was a poet, composer, and someone who invented several musical instruments. 
This great man was not born blind, he met with an accident when he was 16 and hence he lost his ability to see the world forever.
Ear training helped him a lot in learning piano and becoming the best at it. We are reading about him today in the list of best pianists of all time. 
READ MORE – 12 Best Death Metal Bands You Must Know 
14- Patrick Henry Hughes
He is a multi-talented person, who can play multiple musical instruments other than the piano. This wonderful person can't see as well as can't walk. 
Let me tell you he has performed with country music giants such as Lonestar, Faith Hill, Pam Tillis, etc. 
However, he traveled the whole world giving wonderful performances and inspiring motivational talks. 
15- Gordon Mote
He is a Christian who is a blind pianist and singer as well. He graduated in music. Moving on, He has released 8 studio albums. Later, he performed with several giants in the country as a keyboardist. 
Apart from this he also owns 2 albums under his name. Furthermore, he was honored with an academy of country music award as the year's keyboardist.