Have you ever wondered about our life without entertainment? I know your answer is no. Right? Be it web series, movies, games, or music, we can't resist without them. There could be no movie, series, or television drama without actors and actresses. In the previous article, we discussed blonde actors. Today we are going to consider blonde actresses.
Aren't these actresses lucky to have naturally blonde hair? But not only because of their blonde hair, but they have also got this name & fame because of their acting and determination. We can't deny that their features enhance their looks.
We have come up with a list of 12 Stunning Blonde actresses. Let's check out the list and know a bit more about them.
READ MORE- 15 Famous Blonde Actors You Must Know
1- Alice Eve: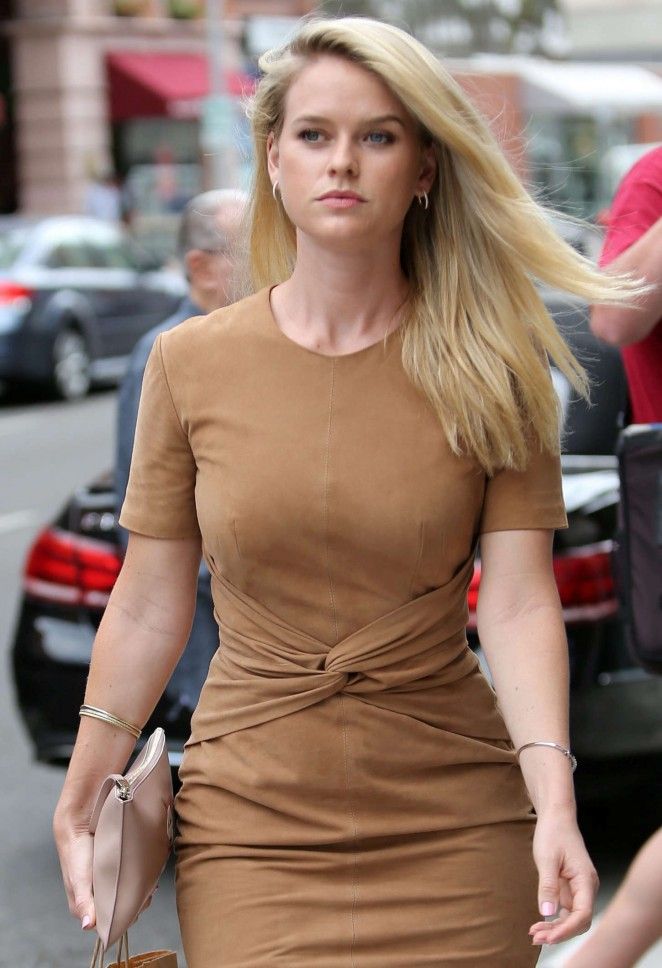 Alice Sophia Eve is one of the renowned blonde actresses. She was born in London to actors Sharn Maughan and Trevor Eve. She appeared in musical plays and other plays during her studies. Eve began her career with BBC series like The Rotter's Club, Hawking, etc.
Further, some of her best movies include She's Out of My League, Men in Black 3, Star Trek Into Darkness, Misconduct, Bombshell, Warning, etc. She also worked in various television series like Losing Gemma, Black
Mirror and Iron Fist.
2- Cameron Diaz: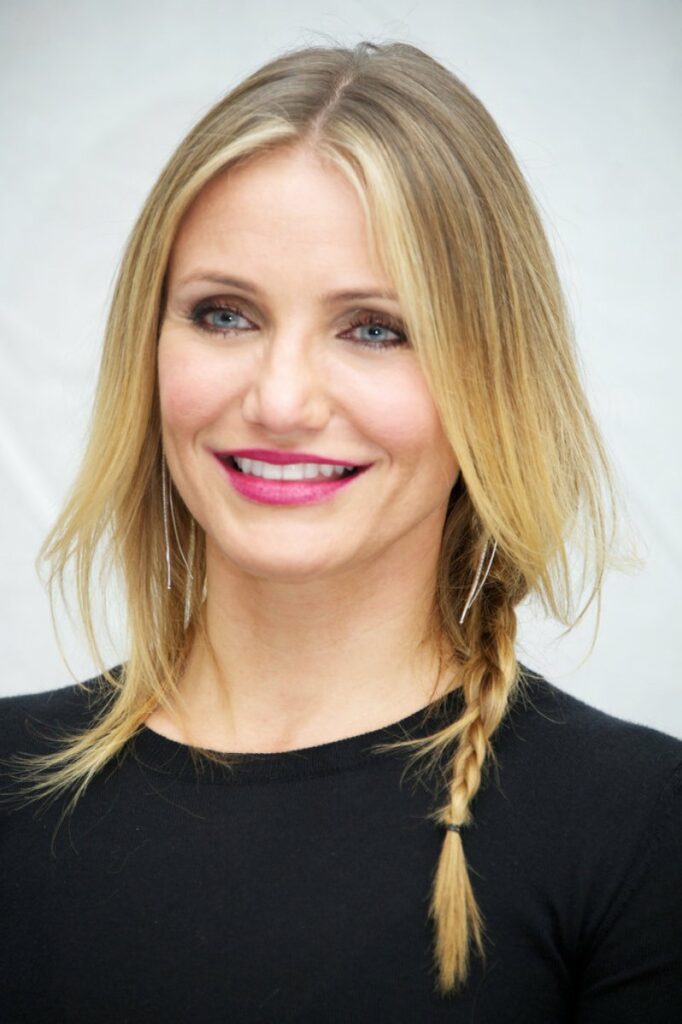 The blonde hair actress with blue eyes, Cameron Diaz was born on 30 August 1972. She signed a modeling contract with Elite Model Management when she was 16. She made her debut with the film "The Mask" at the age of 21.
The movie "There is Something About Mary" brought her success and she got a nomination for a Golden Globe award. Gangs of New York, Charlie's Angels, The Green Hornet, Sex Tape, and Annie are some of his best films.
READ MORE- 10 Most Popular Mexican Actors Of All Time
3- Charlize Theron: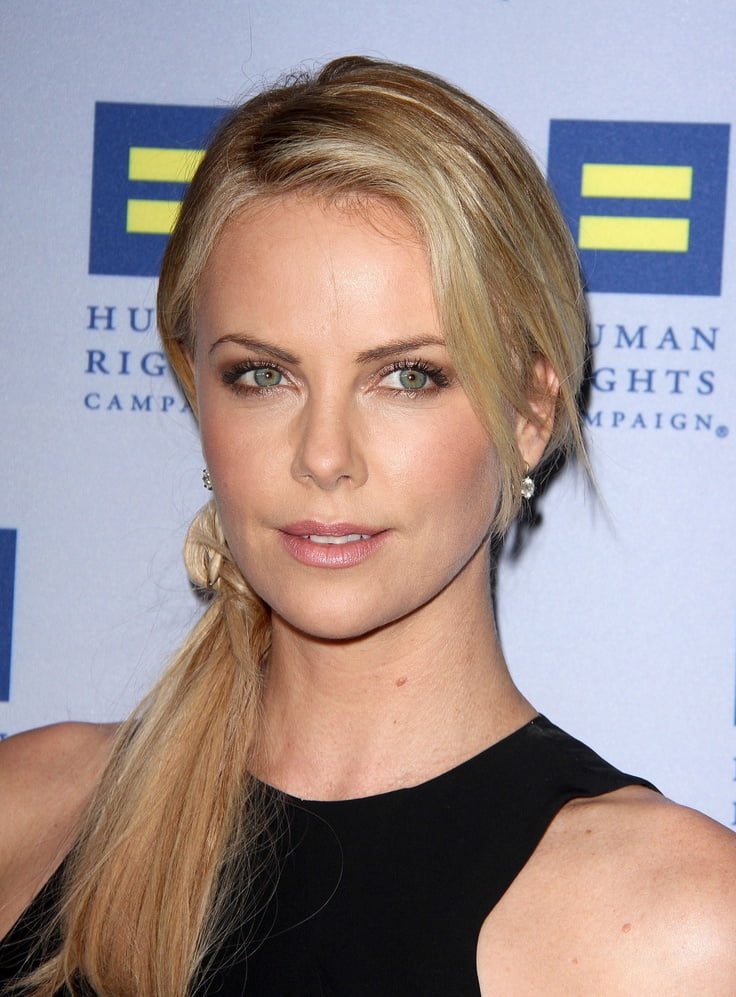 Charlize Theron is a beautiful actress with naturally blonde hair. She was born on 7 August 1975 in Benoni(South Africa). She is one of the highest-paid actresses in the world.
Besides, Theron got international fame with her roles in films including The Devil's Advocate, The Cider House Rules, Fate of the Furious, and Mighty Joe Young. Apart from being an actor, she is also a producer. She produced several movies and television series.
4- Madison Riley: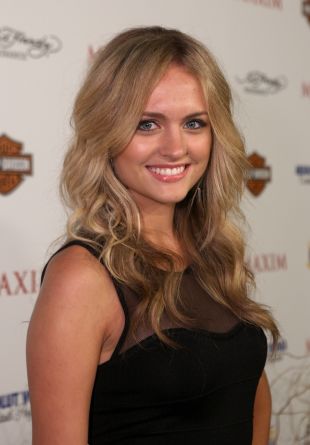 Madison Riley is one of the most popular blonde actresses. She was born on 16 March 1990 in Salt Lake City, Utah. She is famous for portraying the role of Gretchen in the television series "Zoey 101".
In fact, Madison left her studies at an early age and decided to make acting her profession. She has appeared on the cover of famous magazines like Maxim and NYLON. She wants to keep her personal life private and usually doesn't share any information on social media.
READ MORE- 20 Best Comedy Actors Of All Time
5- Elisha Cuthbert: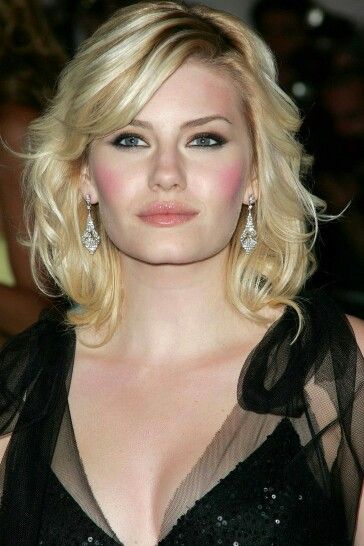 Elisha Cuthbert is a Canadian actress born on 30 November 1982. She made her acting debut with the television series Are You Afraid of the Dark? She landed a role in a feature film Dancing on the Moon.
Largo Winch, 24, Family Guy, Happy Endings, The Ranch, and Jann are some of her best television series. Now let's know some of her best films include Nino the Unicorn, Airspeed, The Girl Next Door, Captivity, My Sassy Girl, and Bandit.
6- AnnaLynne McCord: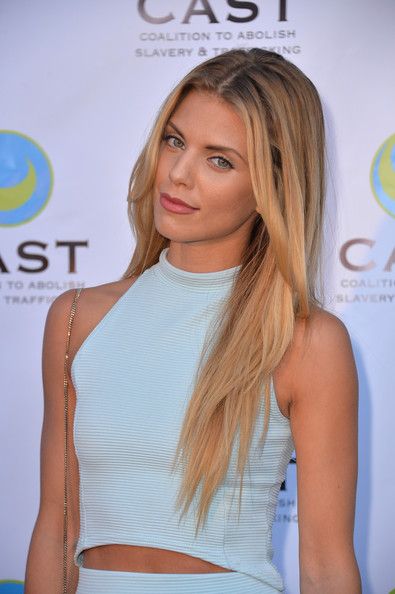 AnnaLynne McCord is an American actress. She was born on 16 July 1987 in Atlanta, U.S. She has two sisters Angel and Rachel who are also actresses. McCord joined the Wilhelmina Modeling Agency after completing graduation.
Significantly, She made her acting debut with the movie The Middle of Nowhere. After that, McCord acted in various movies including Natale a Miami, Day of the Dead, Trash Fire, 68 Kill, American Skin, and Titanic 666. She has also appeared in several television series and a few music videos.
READ MORE- 15 Best Famous Italian Actors Of All Time
7- Brooklyn Decker: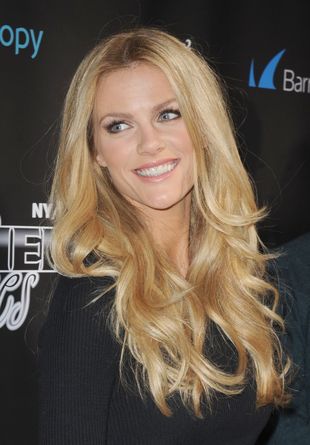 Brooklyn Danielle Decker is a popular actress born in Dayton, Ohio. She looks stunning with her blonde hair and blue eyes. She also has an amazing figure one would wish to have. Decker graduated from David W. Butler High School.
In fact, She has appeared on several prestigious magazines international covers. Some of them are Esquire, GQ, Flare, and Glamour. She married famous tennis player Andy Roddick and have two children together. Some of her notable works include Love, Stretch, Solitary Man, and Support the Girls, Ugly Betty.
8- Amber Heard: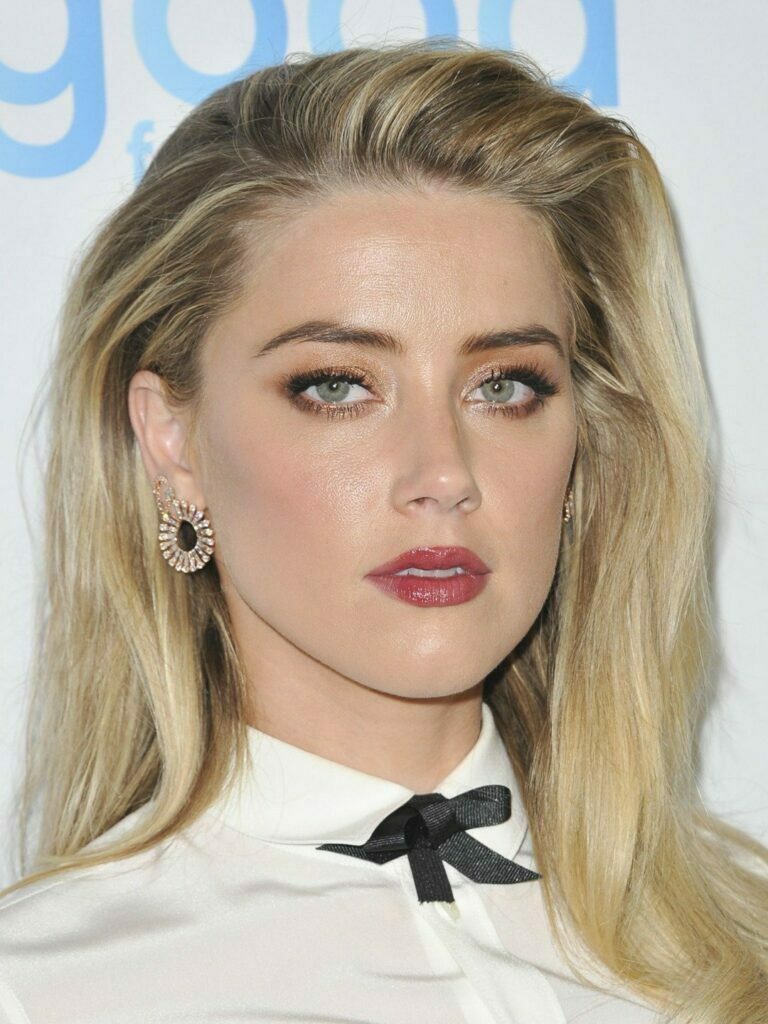 Amber Heard is one of the influential actresses with blonde hair. She was born on 22 April 1986 in Austin. She dropped out her school to pursue an acting career. Heard took part in various beauty pageants.
Initially, she worked in music videos like There Goes My Life and I Wasn't Prepared. Amber then appeared in television series. She made her film debut with the sports drama "Friday Night Lights". In 2008, Maxim magazine ranked her #21 on the list of Hot 100 Women.
ALSO-READ- Bald Actors: 12 Famous Bald Celebrities Of All Time
9- Scarlett Johansson: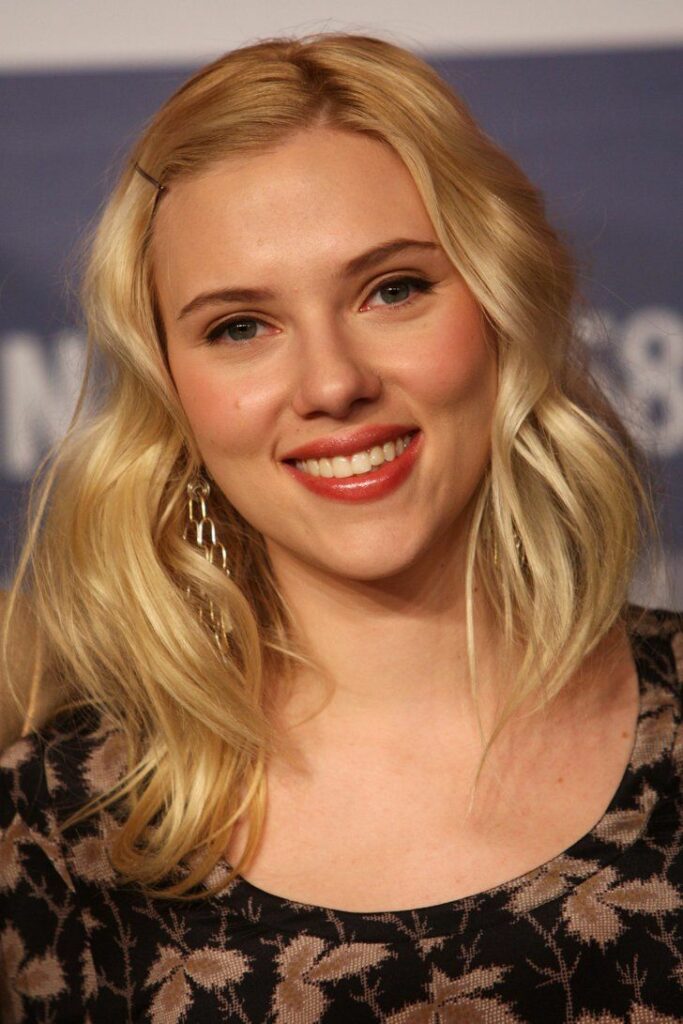 Scarlett Johansson is a gorgeous actress born on 22 November 1982 in Manhattan(New York). Her parents supported her in choosing her career. She has been featured on Forbes 100 list several times. She is also the highest-paid actress in the year 2018 and 2019.
Her sister is also a famous actress, Vanessa Johansson. Scarlett began her acting career as a child artist. After appearing in films like North, Manny, and Lo, she appeared in adult roles. In fact, she won a BAFTA award for her performance in Lost in Translation.
10- Kathryn Newton: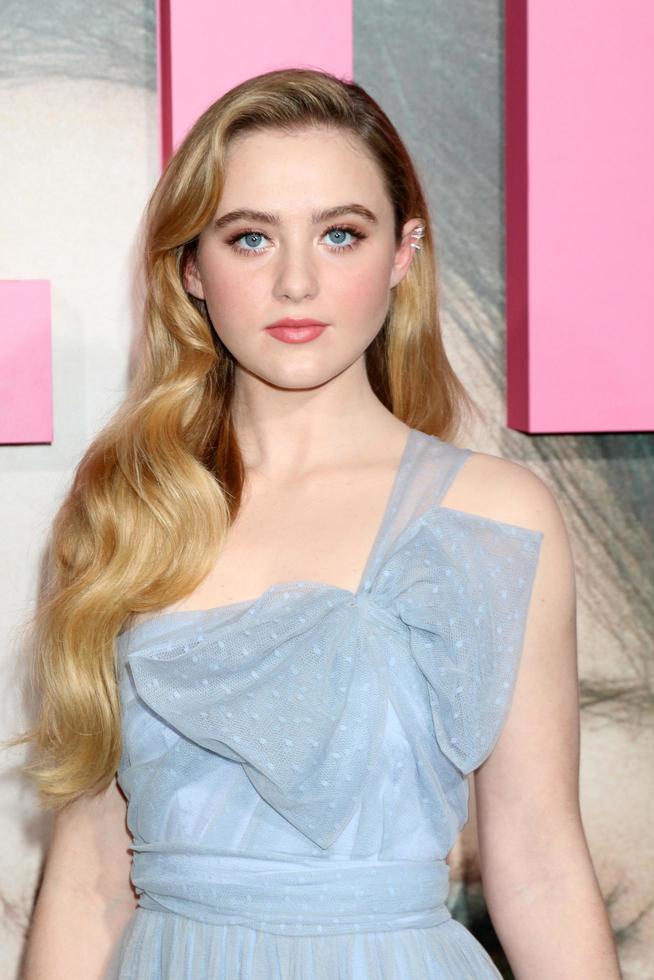 Kathryn Newton is an American actress. She was born on 8 February 1997 in Orlando(U.S.) She started her acting career at the early age of four. Newton appeared in the soap opera All My Children.
She played the lead role of Alex in the film "Paranormal Activity 4" and won the Young Artist Award for her performance. She also portrayed the protagonist in Netflix's series The Society. Kathryn played Lucy in the live-action film "Pokemon Detective Pikachu".
READ MORE- 12 Famous Black Male Hot Actors Of All The Time
11- Maggie Grace: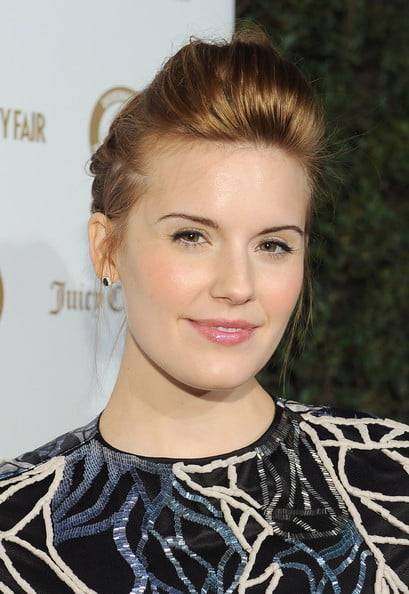 Margaret Grace Denig aka Maggie Grace is an actress and model. She was born in Worthington, Ohio. She participated in various plays and community theatre during her school days. Grace has also acted in minor roles in TV series like Miracles, Cold Case, and CSI: Miami.
She is famous for portraying the role of Shannon in the ABC television series "Lost", Irina in the movie series "Twilight Saga", Christina in the film "Aftermath" and Kim Mills in the trilogy "Taken".
12- Leslie Bibb: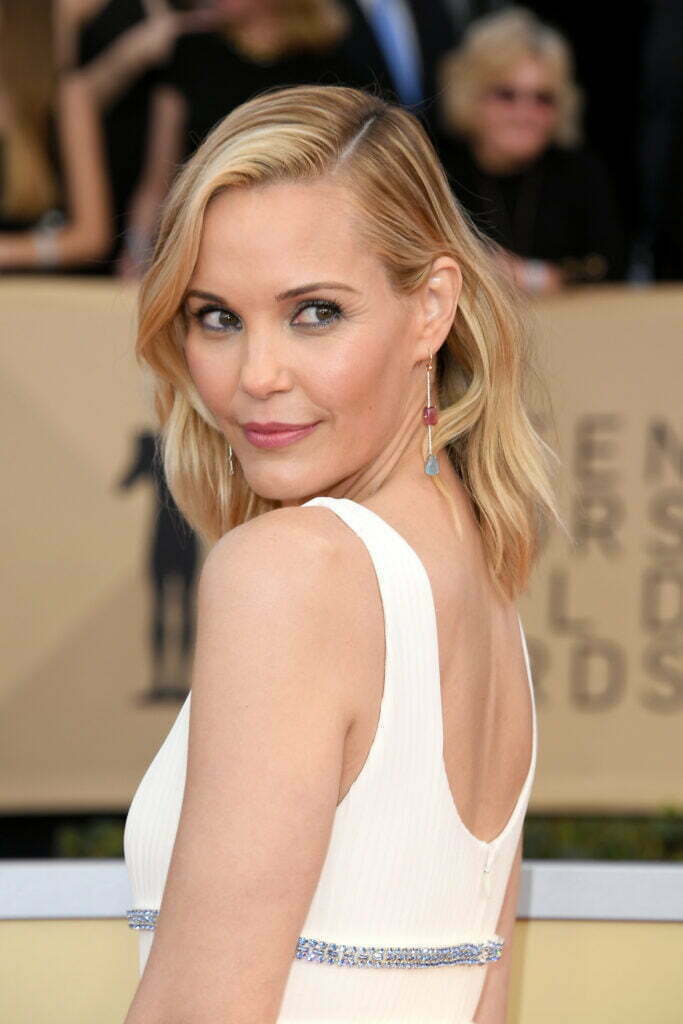 Leslie Louise Bibb is one of the most famous blonde actresses. She was born on 17 November 1974. She has appeared on the covers of popular magazines like 944, YM, CosmoGirl, Paper, Teen, and Gear. In 1996, she appeared in the television series Pacific Blue and Home Improvement.
Bibb has worked in various television series and films. Some of her notable works include The Skulls, The Midnight Meat Train, Zookeeper, Ironman, Running with the Devil, Love Life, About A Boy, Burning Love, etc.