Everyone loves a good laugh. You can't go wrong with a comedy movie or TV show. And the cast is just as important as the script. So, we've gathered a list of the best comedy actors of all time.
Comedy actors are often at the center of the theater, on the big screen, or on the small screen. They can be humorous for the sake of comedy, or they can be the centers of some of the most iconic scenes in film history. So, our list includes the most well-known comedy actors, Jim Carrey, Steve Carell, Charlie Chaplin, and many more.
READ MORE – 15 Best Action Comedy Movies List All Time
Best Comedy Actors
1 – Charlie Chaplin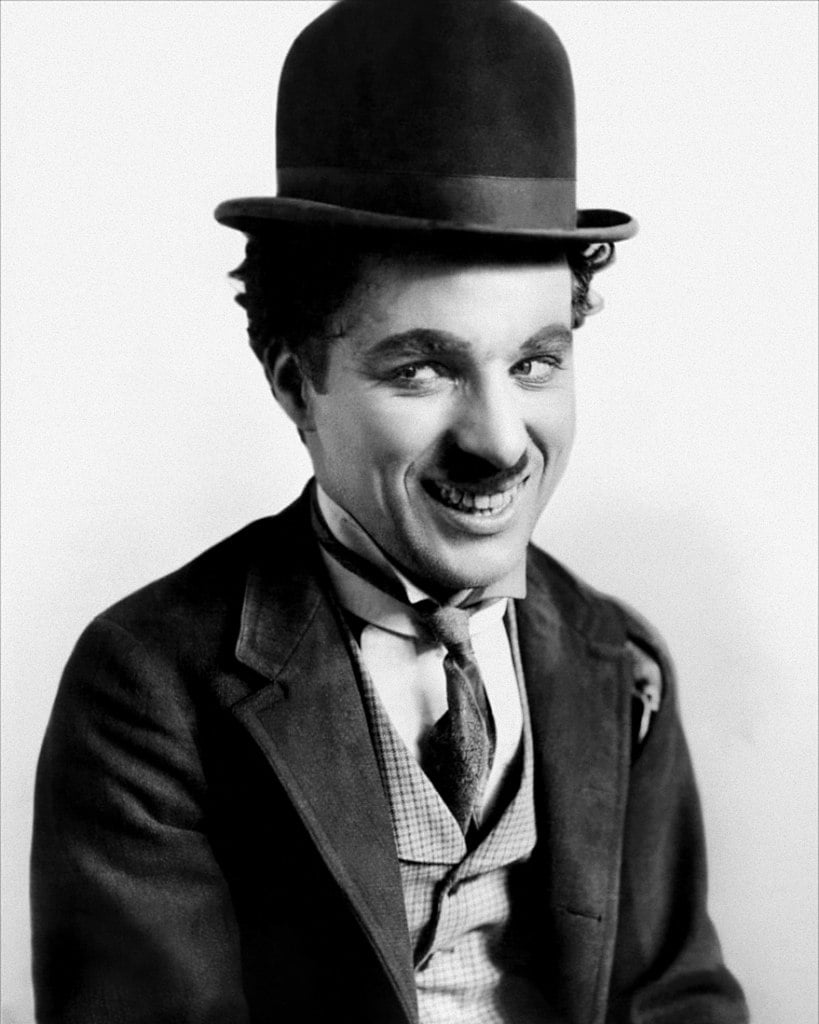 Sir Charles Spencer Chaplin Jr. KBE was an English comic actor, born on 16 April 1889 & died on 25 December 1977. He rose to fame in the era of silent film. He became a global icon via his screen persona, the Tramp, and is considered one of the film industry's most important figures.
His first feature-length movie was The Kid (1921), followed by A Woman of Paris (1923), The Gold Rush (1925), and The Circus (1928). And, His first sound film was The Great Dictator (1940), which satirized Adolf Hitler.
2 – Jim Carrey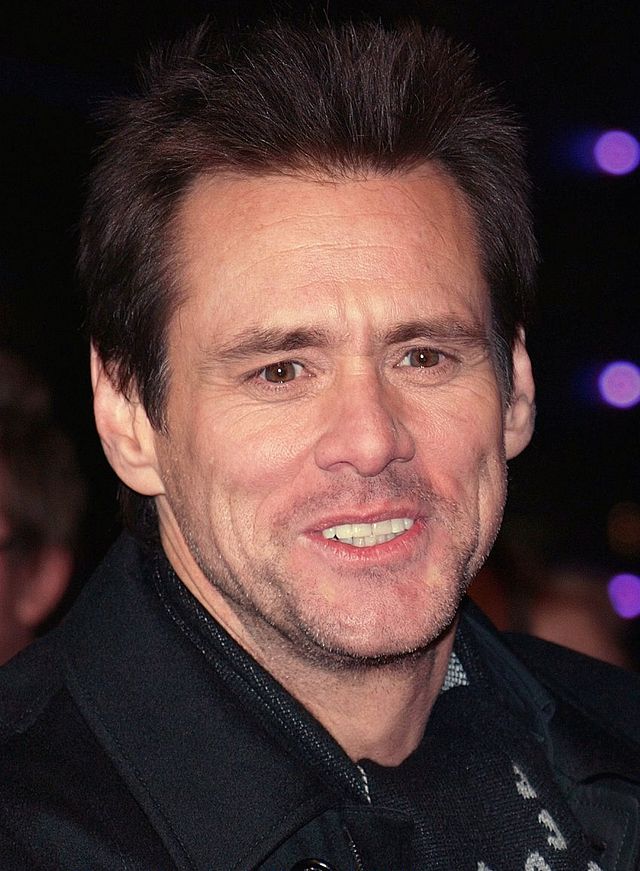 James Eugene Carrey is a Canadian-American comedian actor, born on January 17, 1962. In 1990, Carrey first achieved popularity, after lighting a systematic role in the American sketch comedy TV series In Living Color (1990–1994). In 2006, Carrey received a Grammy award nomination for Best Spoken Word Album for Children.
He busted out as a star in motion pictures with Ace Ventura: Pet Detective, The Mask, and Dumb and Dumber (all 1994) followed up with Ace Ventura: When Nature Calls, Batman Forever (both 1995), and Liar Liar (1997).
3 – Eddie Murphy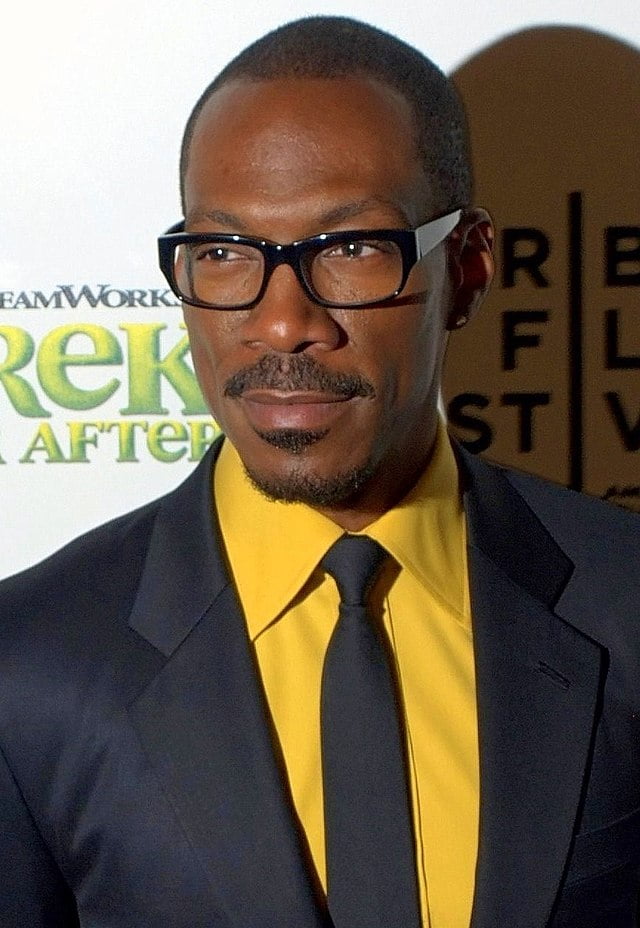 Edward Regan Murphy is an American famous comedian actor & producer, born on April 3, 1961. He grew into a celebrity on the sketch comedy show Saturday Night Live, for which he was a frequent cast member from 1980 to 1984. Also, Murphy has worked as a stand-up comedian and was ranked No. 10 on Comedy Central's list of the 100 Greatest Stand-ups of All Time.
He has played multiple roles in movies including:
Coming to America (1988),
Wes Craven's Vampire in Brooklyn (1995),
the Nutty Professor films, Bowfinger (1999),
The Adventures of Pluto Nash (2002),
Norbit (2007),
Meet Dave (2008).
4 – Rowan Atkinson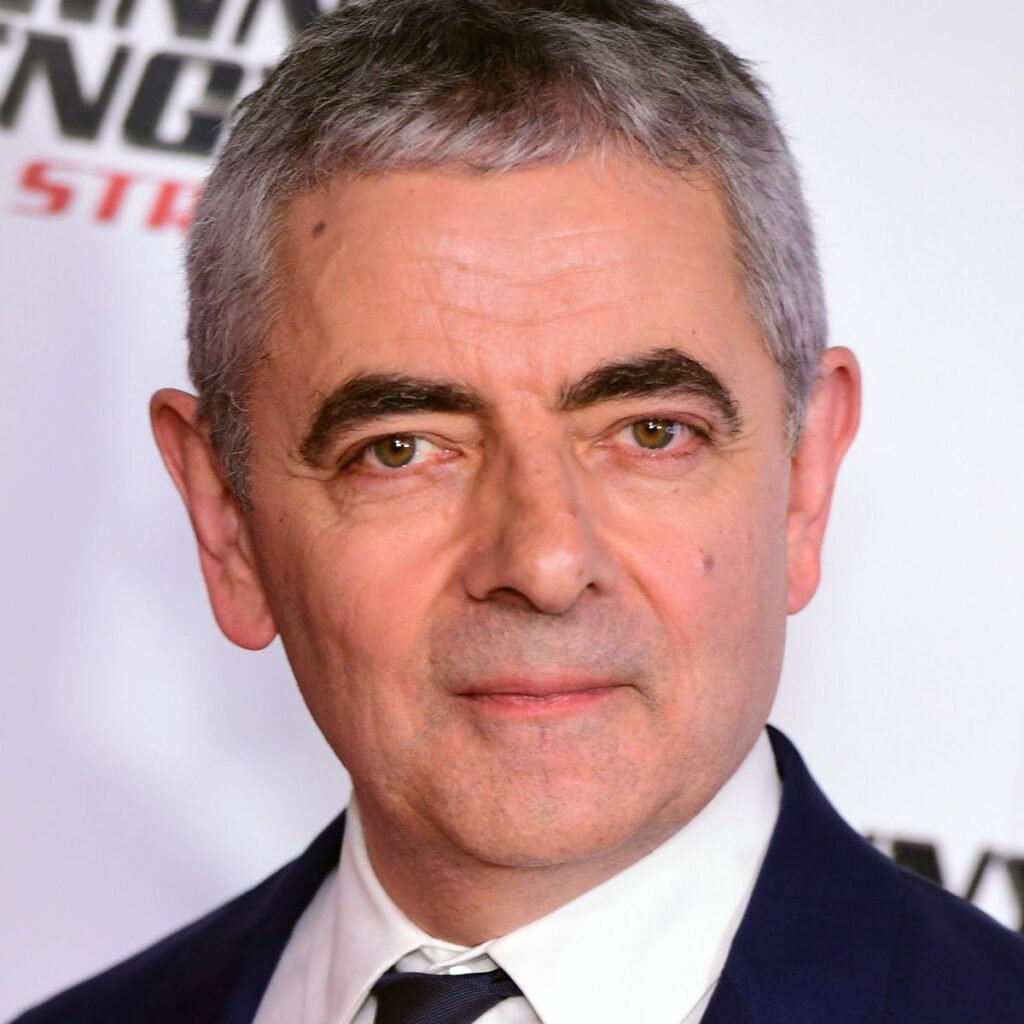 Rowan Sebastian Atkinson CBE aka Mr. Bean, an English comedian actor, was born on 6 January 1955. He played the main roles in the sitcoms Blackadder (1983–1989) and Mr. Bean (1990–1995), and the film series Johnny English (2003–2018). He pictured Mr. Bean in the film adaptions of Bean (1997) and Mr. Bean's Holiday (2007).
READ MORE – 12 Incredible Black Female Stand Up Comedians
5 – Robin Williams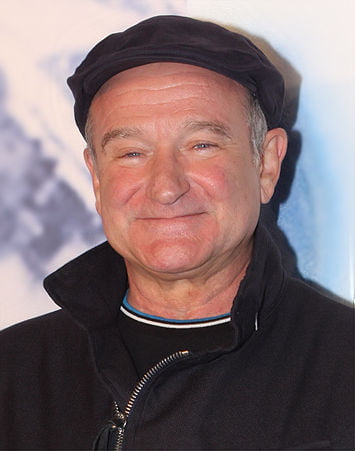 Robin McLaurin Williams was an American comedian actor, born on July 21, 1951, & died on August 11, 2014. Known for his spontaneous skills and he made many characters on the spur of the moment and depicted them on film. Considered one of the greatest comedy actors of all time. He also received two Primetime Emmy Awards, six Golden Globe Awards, two Screen Actors Guild Awards, and five Grammy Awards. He rose to fame playing the alien Mork in the ABC sitcom Mork & Mindy (1978–1982).
6 – Will Ferrell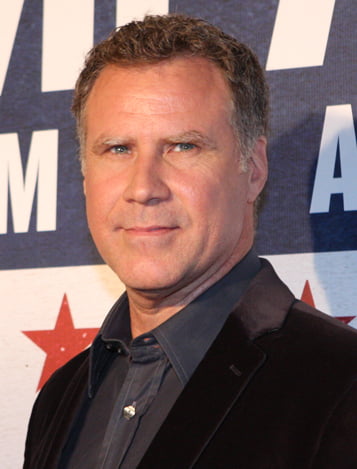 John William Ferrell is an American comedy actor and writer, born on July 16, 1967. He first established himself in the mid-1990s as a cast member on the NBC sketch comedy show Saturday Night Live. In 2007, He founded the comedy website Funny or Die with his writing partner Adam McKay.
Also, He had been starred in comedy films such as:
Elf (2003),
Anchorman: The Legend of Ron Burgundy (2004),
Kicking & Screaming (2005),
Talladega Nights: The Ballad of Ricky Bobby (2006),
Semi-Pro (2008),
Land of the Lost (2009).
7 – Bill Murray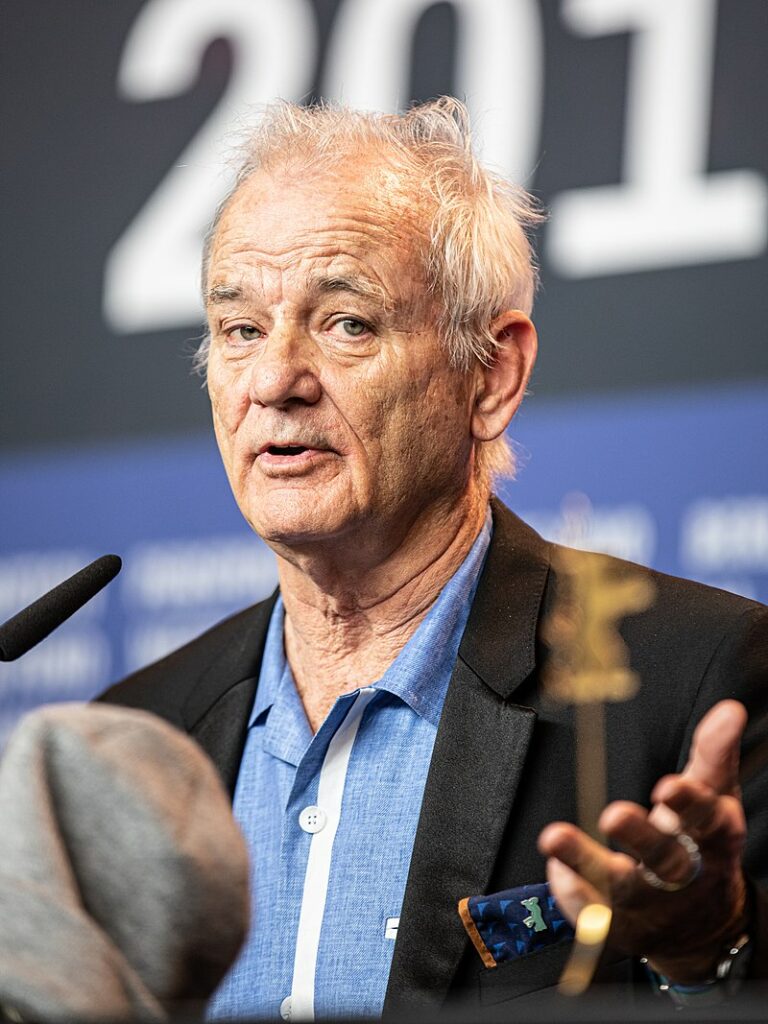 William James Murray is an American comedian actor known for his deadpan delivery, born on September 21, 1950. He gained popularity on The National Lampoon Radio Hour (1973–1974) before becoming a national presence on Saturday Night Live. Also, In 2016, Murray received the Mark Twain Prize for American Humor.
He starred in comedy films including:
Meatballs (1979),
Caddyshack (1980),
Stripes (1981), Tootsie (1982),
Ghostbusters (1984),
Ghostbusters II (1989),
What About Bob? (1991),
Groundhog Day (1993),
Kingpin (1996),
The Man Who Knew Too Little (1997),
Charlie's Angels (2000)
Osmosis Jones (2001).
8 – Steve Carell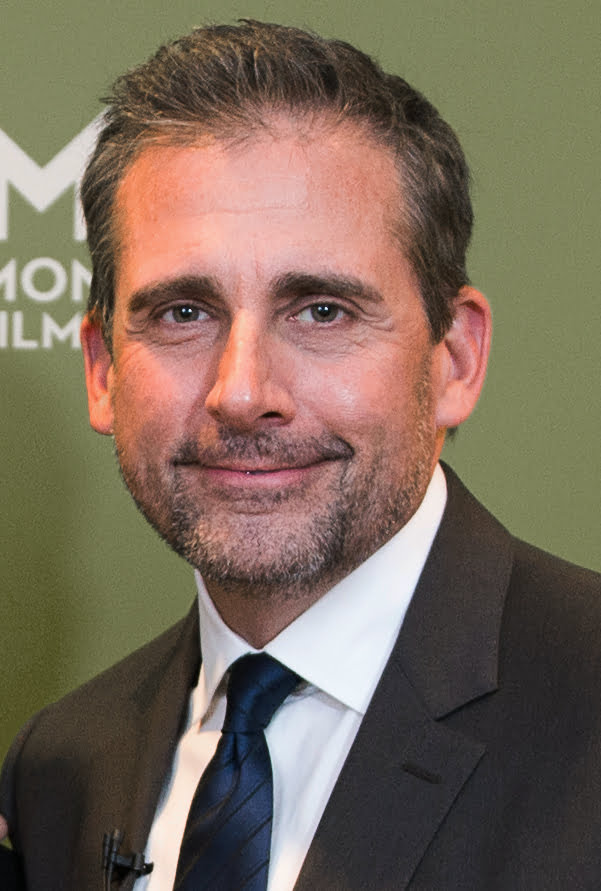 Steven John Carell is one of the popular American comedy actors, born on August 16, 1962. Carell gained popularity as a correspondent on The Daily Show with Jon Stewart from 1999 to 2005.
He went on to star in several comedy films including:
Anchorman: The Legend of Ron Burgundy (2004) and its 2013 sequel,
The 40-Year-Old Virgin (2005),
Evan Almighty (2007),
Get Smart (2008),
Date Night (2010),
Crazy, Stupid, Love (2011),
The Way, Way Back (2013).
READ MORE – 12 Best Hilarious Black Stand Up Comedians Of All Time
9 – Steve Martin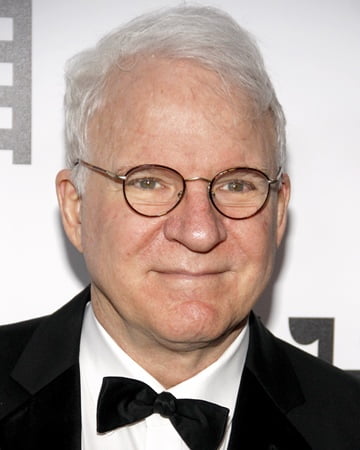 Stephen Glenn Martin is an American actor, and comedian, born on August 14, 1945. Martin rose to fame in the 1960s as a writer for The Smothers Brothers Comedy Hour.
He has won five Grammy Awards, a Primetime Emmy Award, and was awarded an Honorary Academy Award at the Academy's 5th Annual Governors Awards in 2013.
Martin has become a successful actor, starring in such films as:
The Jerk (1979),
Dead Men Don't Wear Plaid (1982),
The Man with Two Brains (1983),
Three Amigos (1986),
Planes, Trains, and Automobiles (1987),
Dirty Rotten Scoundrels (1988),
L.A. Story (1991), Bowfinger (1999),
Looney Tunes: Back in Action (2003).
10 – Mike Myers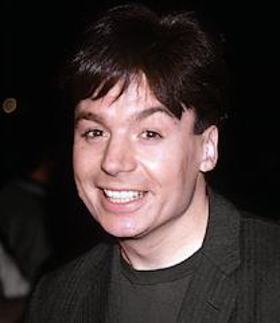 Michael John Myers OC is a famous Canadian comedian actor and filmmaker, born on May 25, 1963. Myers came to recognition for performing on Saturday Night Live (1989–1995), which won him the Primetime Emmy Award for Outstanding Writing for a Comedy Series.
11 – Adam Sandler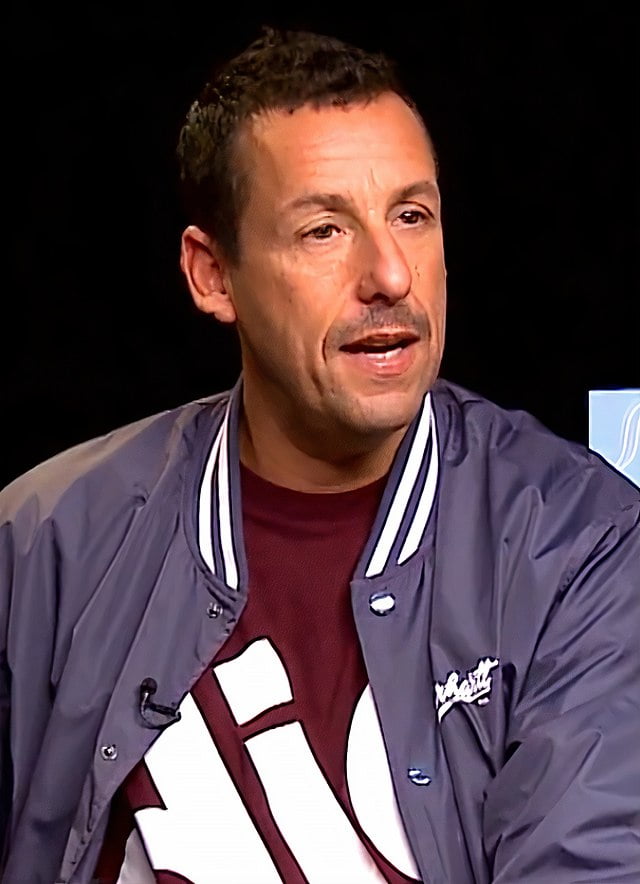 Adam Richard Sandler is an American comedy actor, born on September 9, 1966. Some of his comedic films, including Jack and Jill (2011), have been panned, resulting in nine Golden Raspberry Awards and 37 Raspberry Award nominations, more than any actor except Sylvester Stallone.
Sandler's comedic roles include:
Billy Madison (1995),
Happy Gilmore (1996),
The Waterboy (1998),
The Wedding Singer (1998),
Big Daddy (1999),
Mr. Deeds (2002),
50 First Dates (2004),
The Longest Yard (2005),
Click (2006),
Grown Ups (2010),
Just Go with It (2011),
Grown Ups 2 (2013),
Blended (2014),
Murder Mystery (2019)
Hubie Halloween (2020).
12 – Ben Stiller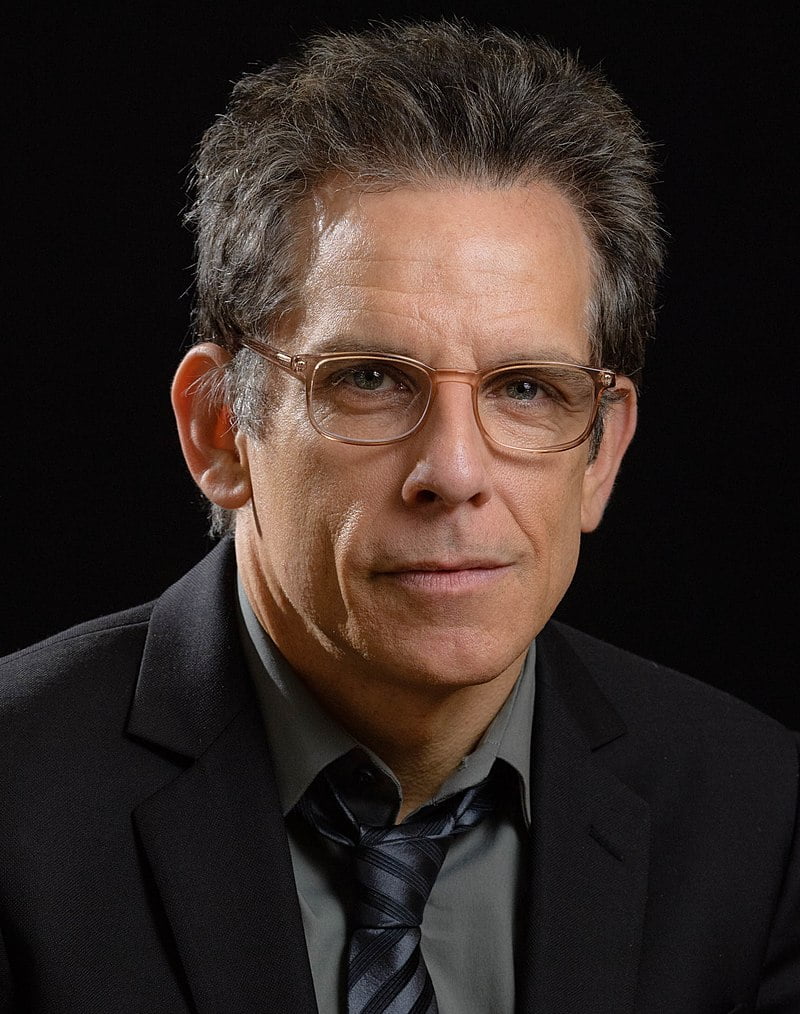 Benjamin Edward Meara Stiller is one of the popular American comedy actors, born on November 30, 1965. Stiller is a member of a group of comedic actors colloquially known as the Frat Pack.
He is the son of the comedians and actors Jerry Stiller and Anne Meara. Throughout his career, he has received various awards and honors, including an Emmy Award, multiple MTV Movie Awards, a Britannia Award, and a Teen Choice Award.
READ MORE – 12 Superior Mexican Comedians || Top-Rated Comedians
13 – Jack Black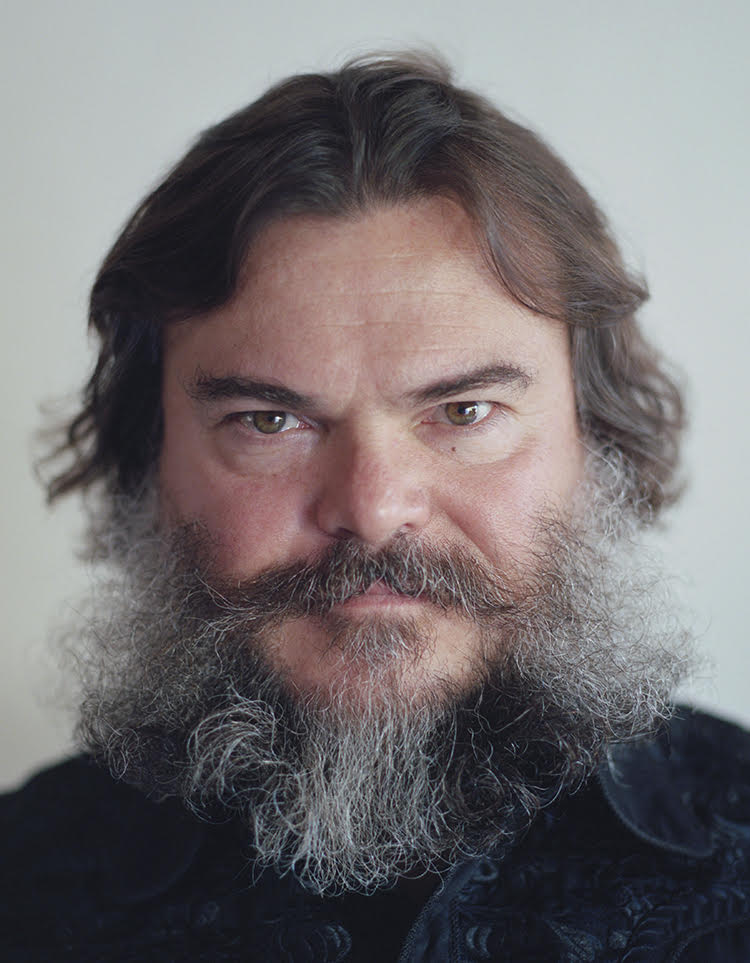 Thomas Jacob "Jack" Black is an American actor, and comedian, born on August 28, 1969. He gained Golden Globe nominations for his work in School of Rock and Bernie.
Black is known for his roles in films including:
High Fidelity (2000),
Shallow Hal (2001),
Orange County (2002),
School of Rock (2003),
Envy (2004),
The Holiday (2006),
Gulliver's Travels (2010),
Bernie (2011),
The House with a Clock in Its Walls (2018),
14 – Chris Rock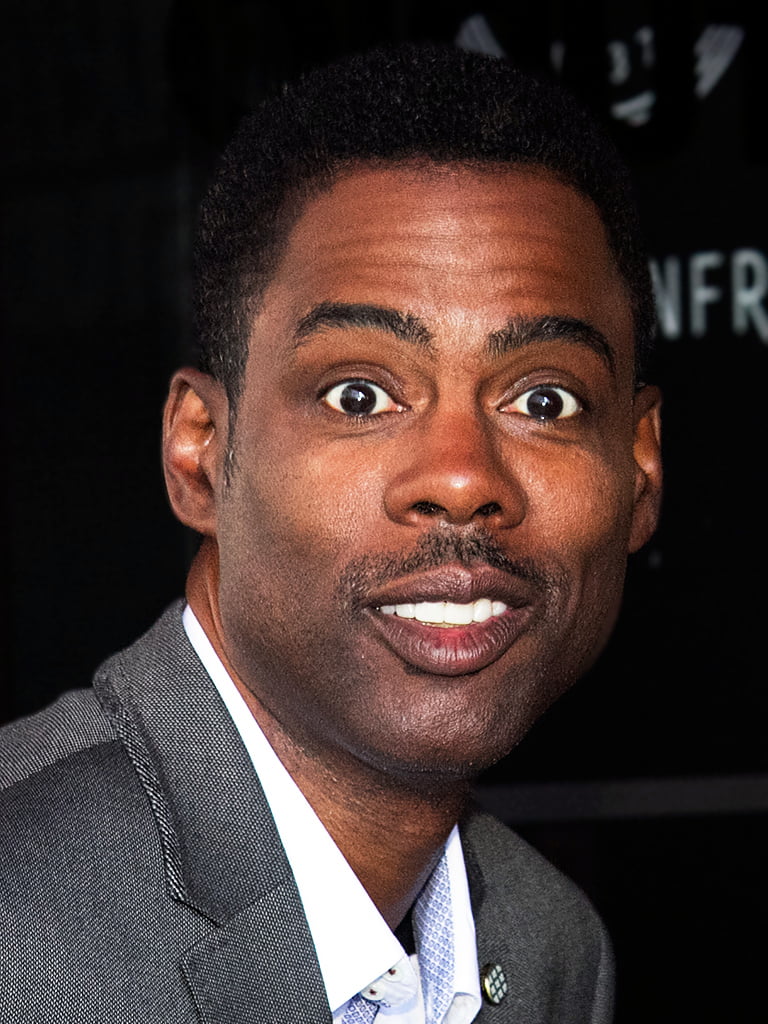 Christopher Julius Rock is an American stand-up comedy actor, born on February 7, 1965. Best Known for his profession in comic film, TV, and stage. Rock rose to fame as a cast member of Saturday Night Live from 1990 to 1993.
He has received multiple awards, including three Grammy Awards, four Primetime Emmy Awards, two Young Artist Awards, and a Golden Globe Award nomination. Rock was ranked No. 5 on Comedy Central's list of the 100 Greatest Stand-ups of All Time.
15 – Kevin Hart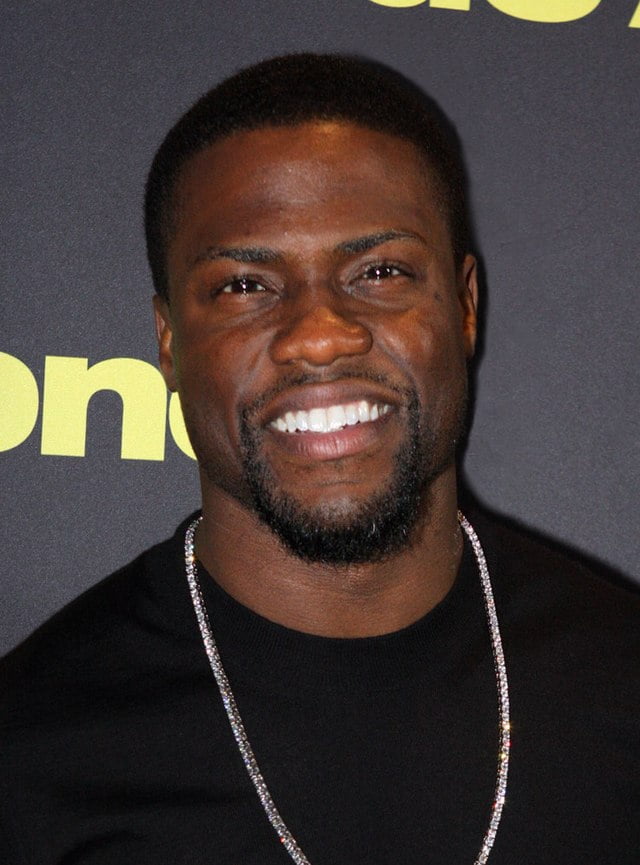 Kevin Darnell Hart is an American actor & a stand-up comedian, born on July 6, 1979. He released several well-received comedy albums.
He has worked in films such as:
Paper Soldiers (2002),
Scary Movie 3 (2003),
Soul Plane (2004),
In the Mix (2005),
Little Fockers (2010),
Think Like a Man (2012),
Grudge Match (2013),
Ride Along (2014)
About Last Night (2014),
Get Hard (2015),
Central Intelligence (2016),
The Secret Life of Pets film franchise (2016–2019),
Ride Along 2 (2016),
Captain Underpants: The First Epic Movie (2017),
the Jumanji film franchise (2017–present),
Night School (2018).
16 – Seth Rogen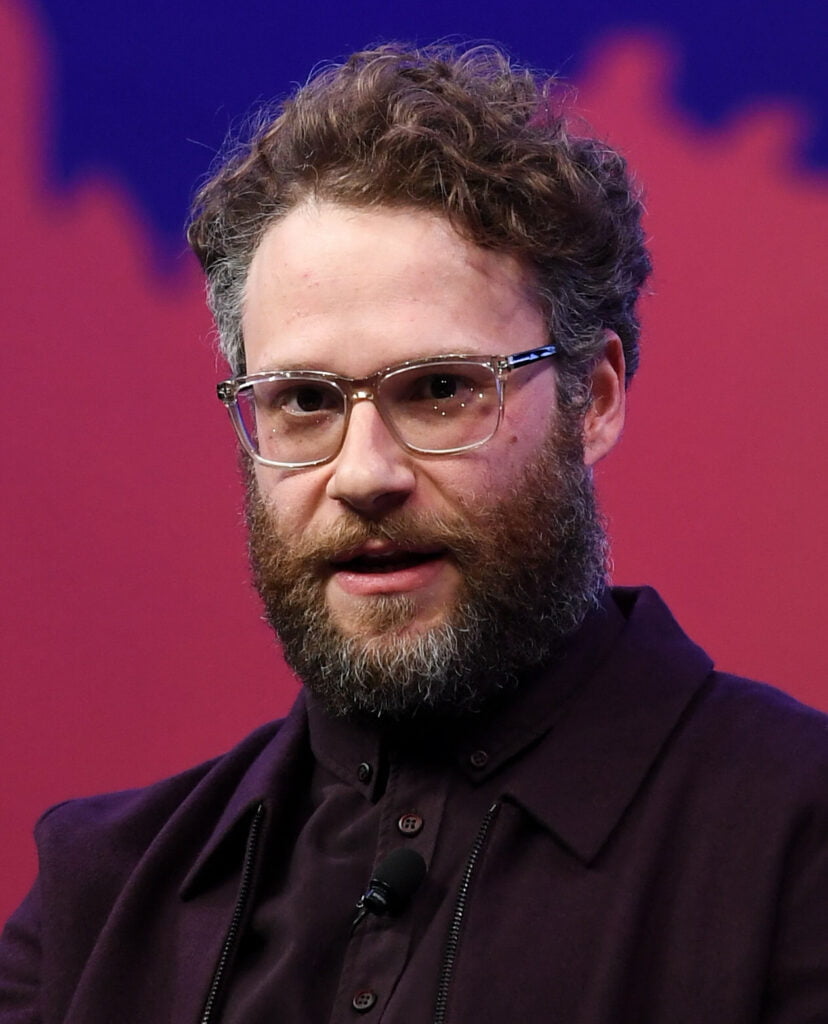 Seth Aaron Rogen is a Canadian-American actor & comedian, born on April 15, 1982. Initially a stand-up comedian in Vancouver. He also serves as a writer, executive producer, and director, with Goldberg.
READ MORE – 15 Best Comedy Podcasts Of All Time || Top Funny Podcast
17 – Owen Wilson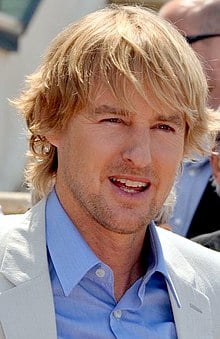 Owen Cunningham Wilson is an American comedy actor, born on November 18, 1968. Best known for his profession as an onscreen comedian and member of the Frat Pack including starring in such comedies as Zoolander (2001), Starsky & Hutch (2004), Wedding Crashers (2005), You, Me and Dupree (2006), How Do You Know (2010), The Big Year (2011), and The Internship (2013).
18 – Paul Rudd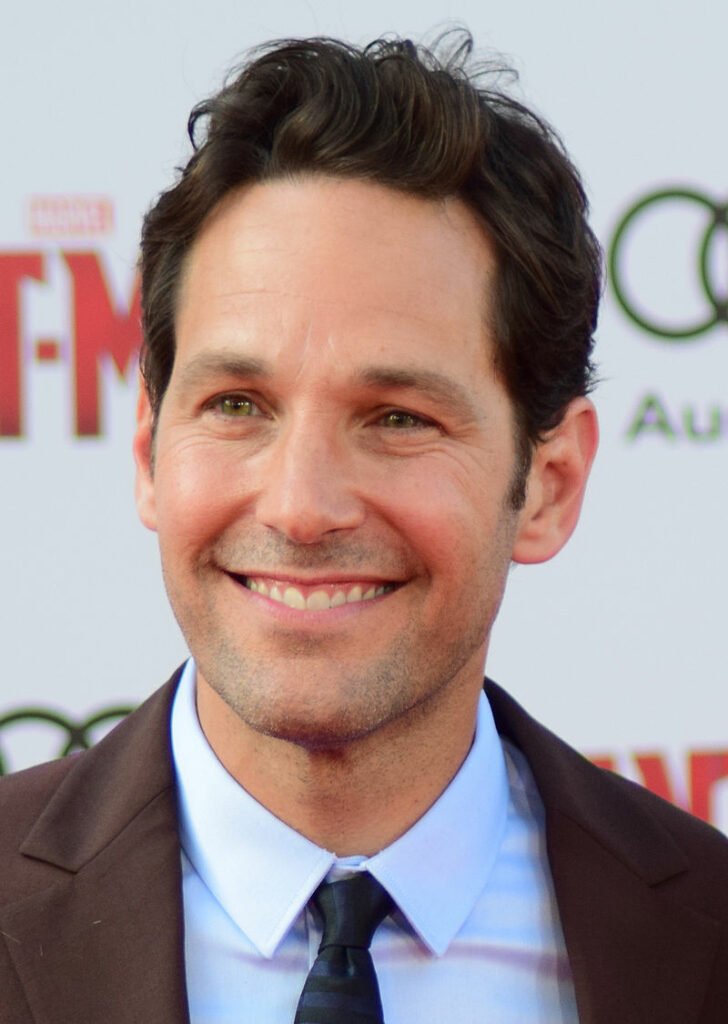 Paul Stephen Rudd is one of the popular American comdy actors, born on April 6, 1969.
He worked in films including:
Clueless (1995),
Halloween: The Curse of Michael Myers (1995),
Romeo + Juliet (1996),
The Object of My Affection (1998),
Wet Hot American Summer (2001),
Anchorman: The Legend of Ron Burgundy (2004),
The 40-Year-Old Virgin (2005),
Knocked Up (2007),
This Is 40 (2012),
Wanderlust (2012),
Mute (2018),
The Fundamentals of Caring (2016),
Ideal Home (2018),
Ghostbusters: Afterlife (2021).
He also has played Ant-Man in the Marvel Cinematic Universe:
Ant-Man (2015),
Captain America: Civil War (2016),
Ant-Man and the Wasp (2018),
Avengers: Endgame (2019),
The animated series What If…? (2021).
19 – Zach Galifianakis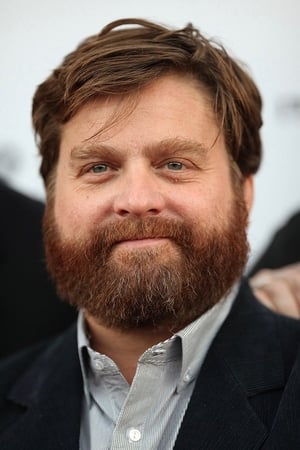 Zachary Knight Galifianakis is one of the most classic American comedian actor & musician, born on October 1, 1969. He appeared in Comedy Central Presents special and presented his show Late World with Zach on VH1.
Galifianakis has starred in films including:
The Hangover trilogy (2009–2013),
Due Date (2010),
The Campaign (2012),
Birdman or (The Unexpected Virtue of Ignorance) (2014)
Masterminds (2016).
20 – Leslie Nielsen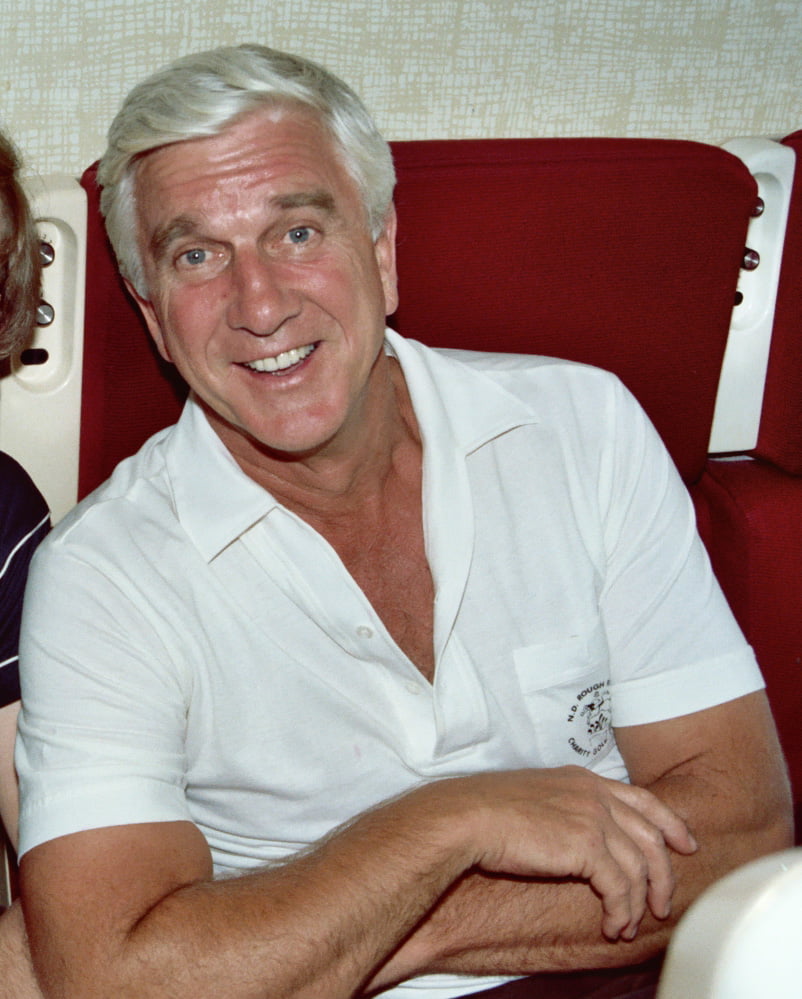 Leslie William Nielsen was the most famous Canadian-American dramatic and comedy actor of all time, born on 11 February 1926 & died on 28 November 2010. He made his acting debut in 1950, appearing in 46 live television programs a year. In his 60 years of career, he appeared in more than 100 films and 150 television programs, portraying more than 220 characters.