Hello folks! How have you been? I hope you all are doing dine. Today the topic of discussion is famous Hispanic Actors. In our previous article, we discussed Hispanic singers and now it's time to spot some light on Hispanic actors. Continue reading to have insights about Hispanic actors. 
When you get successful at an early age, it's a matter of pride. Agree? Likewise reading below you will find some actors who are already into this acting world ever since they were a child. 
Furthermore, all these actors are skilled at engaging the audience, with a good understanding of dramatic techniques. 
These Famous Hispanic actors have ample amounts of, confidence, energy, and dedication to perform as wonderful actors. The list comprises big names such as Froy, Xolo, Feliz, and others.
So, without any further ado, let's take you straight through the list of 20 best Hispanic actors.
READ MORE – 20 Famous Young Actors Of All Time
1- Froy Gutierrez
Froy Gutierrez, a Hispanic actor has a net worth of $5 million. He was born in the united states. Froy has a charismatic personality. Apart from being an actor, he is a model and musician. He has been to Arts high school. He started his career as a stage actor, and later, an agent noticed him while performing on stage. It was the turning point of his profession. In the aftermath, he started getting prominent roles in films. And soon became popular. 
2- Lino Facioli
Lino Facioli estimated net worth is $5 million. From a very young age, he started developing his interest in the field of acting and drama. When he turned 7 he was admitted to a theatre school in London.  Following 2010, he started doing guest roles in short messages and television series. His first-ever film was Awfully Deep in which he has given a wonderful performance. He keeps his personal life private or away from the public eye. 
3- Xolo Mariduena
Xolo Mariduena's net worth is $2 million and one of the most famous Hispanic actors. He is a young actor. At a very young age, he became successful. He was only 11 when he first made his television debut. Xolo is a versatile actor, his acting skills are top-notch. However, only a few people know that he started his career doing commercials. Apart from this, he is also passionate about sports. 
4- Michael Cimino
Michael Cimino's net worth is $1 million. Cimino was born in Nevada. When he was in elementary school he faced racism, and because of that, he became benevolent and compassionate toward others. In addition to this, the list of his popular films and popular roles includes,  Annabelle Home(2019) as Bob Palmeri, Centurion XII(2020) as Miguel, and Training Day (2017) as Young Sadiq. 
5- Marcel Ruiz
Marcel Ruiz has a net worth of $1 million. His popular films and tv series include one day at a time, snowfall, and breakthroughs, made in Hollywood. Both of his parents are filmmakers. Apart from this, he is also fond of sports. Although he also runs a youtube channel where he has a plethora of followers. His favorite destination to be at is Greece. He never has taken any acting classes. 
6- Rhenzy Feliz
Rhenzy Feliz has a net worth of $5 million. He is a thoughtful and easygoing person with an ambitious personality. Marvel's runways' is his very known and globally popular web television series. When he was not into acting, he loved playing baseball. Apart from this, till the time when he was 17, he used to very image conscious that what people might say if he decides to be an actor. Later as he got popular roles, he started getting recognition, and hence became famous. one of the most famous Hispanic actors.
READ MORE – 25 Best Tallest Actors In Hollywood
7- Michael Garza
Michael Garza has an estimated net worth of $5 million. He landed his popular role in the following, the hunger games, and Angie Tribeca's teen tv series, Quantum Leap. well, He is originally from the United States. However, his acting skills make him stand out among the crown. His expressions are always top-notch. 
8- Nathan Arenas
Nathan Arenas has an estimated net worth of $600 thousand. Well, he is from the united states. He is one of the popular young actors. However, he comes from a reputed Mexican family. Apart from this, his educational background is not known yet. One of the most famous Hispanic actors.
9- Isaak Presley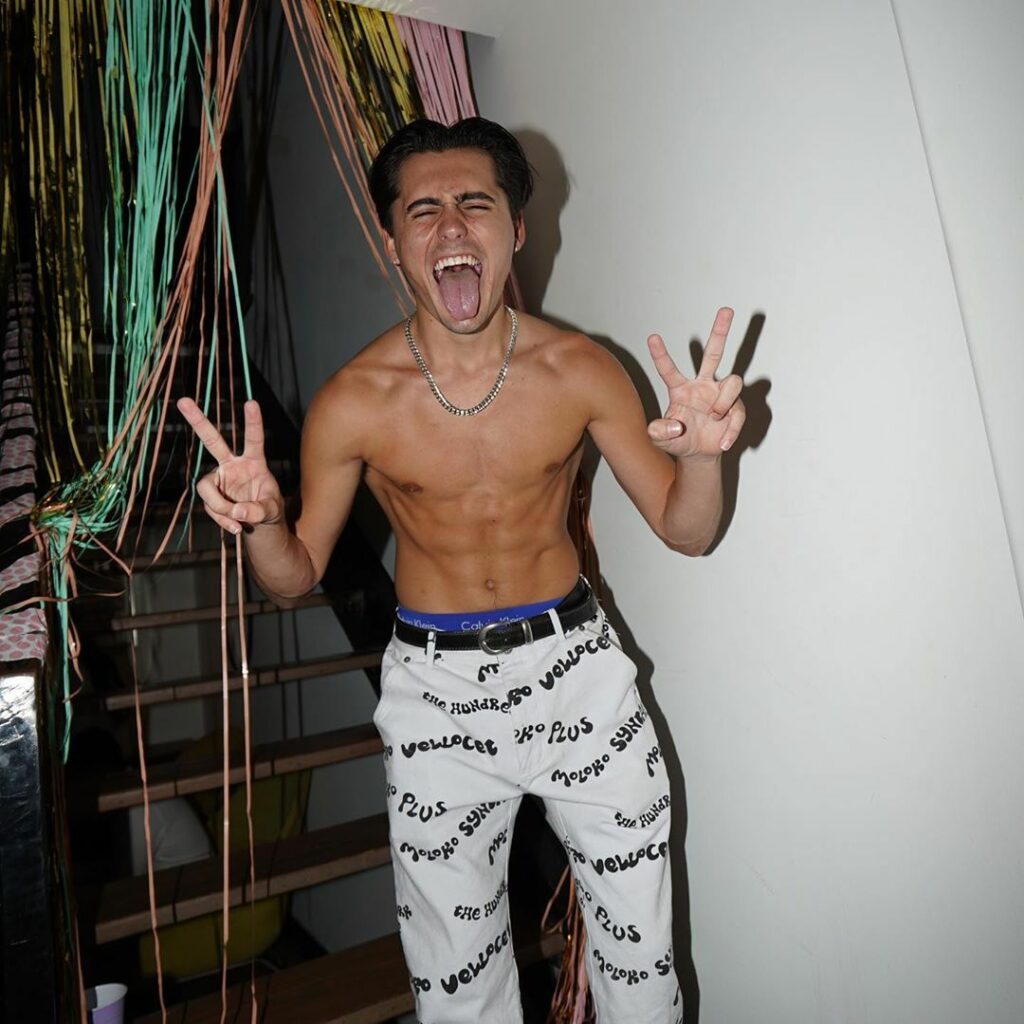 Isaak Presley is a good-looking model, musician, actor, and phenomenal social media personality. furthermore, He is known for performing at big shows. He has a great sense of humor. well, He used to make people laugh around him.
moving on, He derived inspiration from his father to enter into this entertainment world, as he followed in his father's footsteps. He has been a real cowboy. Apart from all this, he is also fond of horse riding since he was a child.
10- Anthony Gonzalez
Anthony Gonzalez has a net worth of $3 million. The list of his best movies includes coco, icebox, grand-daddy daycare, blue miracle, phobias, and my family. People get jealous of him because he is successful at such a young age and making it big onscreen already. Starting a career early and becoming successful at the same time is very challenging and bound to draw applause. furthermore,  His acting skills are absolutely splendid as well.  
11- Rico Rodriguez
Rico Rodriguez has a net worth of $12 million. He has appeared in various commercials. Furthermore, won a young artist award for his role in the modern family. Apart from this, he is the recipient of several accolades. He was born in Texas. A list of his popular movies and Tv shows includes modern family, icarly, lopez tonight, sesame street, etc. following the year 2006 he is into the field of acting and giving his best. 
READ MORE – 10 Famous Black British Actors Of All Time
12- Jharrel Jerome
Jharrel Jerome has a net worth of $1 million. He is an american actor. Furthermore, the best role of his life he performed in his film is named, moonlight. In addition to this, he won the Primetime Emmy Award for Outstanding Lead Actor in a Limited Series or Movie. However, he is blessed with parents who love him ardently. Let me tell you He is the first Afro-Latino actor to win an Emmy for acting. 
13- Tony Revolori
Tony Revolori has a net worth of $1 million. A list of his popular films includes the grand Budapest hotel, spider-man: no man home, take the 10, spider-man: far from home, etc. furthermore, Tony is the guy that people might not have counted on in the beginning when his career was just getting going, nevertheless, look at him now, he is very successful. 
Moreover, he was just 2 when he first appeared in baby food commercials, hence it's righteous to mention that he always knew from a very young age that he wanted to act. In the aftermath, he followed the same and today he is a successful Famous Hispanic actor. His social media accounts are also moderate to big. 
14- Auli'i Cravalho
Auli'i Cravalho estimated net worth is $5 million. Apart from being a successful actress, she is also a singer. The very first film of her career was Maona. However, Cravalho has also starred in television shows and series such as Rise, where she played the role of Lilette Suarez. She is Christian by religion. 
15- Camila Mendes
Camila Mendes, a Hispanic actress has a net worth of $4 million. She lived in brazil for a year as both of her parents are Brazilian. She even dated Charles melton. Furthermore, in her interviews, she mentioned that she had to move 12 times before she turned 18. It was difficult for her to say goodbye to the people with whom she gets connected at first. She is a wonderful singer as well. 
16- Isabella Gomez
Colombian-Hispanic actress, Isabella Gomez has an estimated net worth of $50 million. She is a natural beauty who doesn't need makeup to look good. When she was cast to perform a role in "one day at a time", further opportunities for her to get films got decreased. It was a hard time for her as an actress. Apart from this, she has been steadily trying to get improve her craft. We wish all the best to her. 
READ MORE – 15 Famous Blonde Actors You Must Know
17- Anya Taylor-Joy
Before beginning Anya Taylor-Joy's career as an actor she followed modeling. As she has grown up in different parts of the world, she is pretty experienced in her field of acting. The experience of growing up in different parts of the world is fun and enormous. She often calls herself a proud Latin. Furthermore,  She states that she had a hard time during her school days because her classmates used to bully her in school and on social media. Despite facing all the hardships, she still managed to reach new heights in her life. 
18- Jenna Ortega
The list of her popular films includes fallout, scream, X, Yes Day, and babysitter: killer queen. She was just 9 when she started her acting career. Later, Jenna Ortega got nominated for the golden globe award. Apart from this, she has a huge fanbase and is one of the most followed celebs on Instagram. In addition to this, she created history by voicing Disney's first Latina princess. 
19- Bella Thorne
Bella Thorne has a net worth of $12 million and is one of the most famous Hispanic actors. You must have noticed her on the Disney show, "shake it up". She has made her own mark on Hollywood. Recently she come out as Pansexual. However, she didn't know how to dance before joining to shake it up. Although, she's naturally blonde. Her first language is Spanish. furthermore, a list of her popular movies includes midnight sun, the babysitter, I still see you, and time is up. 
20- Cierra Ramirez
Cierra Ramirez's net worth is $4 million. You will watch her throwing top-end expressions both off and onscreen. Cierra, it's a name that also means mountain range. She has raised in sugar land TX. However, she got into acting because of her skills sing. furthermore, she is best known for her role as Mariana Adams Foster on Freeform's The Fosters and Good Trouble.
Hope you like our picks guys!!