Emma Watson, the Harry Potter famed actress has always kept her love life personal. She never spoke about her relationship with the media. However, various rumors often spark up about her relationship. Are you also eager to know who is she dating? In today's post, we will be going to consider who is Emma Watson dating and her relationship history.
READ MORE- Kendall Jenner and Devin Booker's Relationship Timeline
In 2021, there were rumors about her engagement with Leo Robinson, to which Emma replied through a tweet. She tweeted, "Dear Fans, rumors about whether I'm engaged or not, or whether my career is 'dormant or not' are ways to create clicks each time they are revealed to be true or untrue, "If I have news – I promise I'll share it with you."
In an interview with Vanity Fair, she described why she didn't discuss her relationships in public. She stated that "I can't talk about my boyfriend in an interview and then expect people not to take paparazzi pictures of me walking around outside my home. You can't have it both ways."
READ MORE- Janet Jackson Husbands || How Many Times Was Jackson Married?
Moreover, there have been rumors about Emma Watson's relationships with co-actors, businessmen, and others. Without any further discussion, let's find out Who is Emma Watson dating currently. Check out her relationship/dating history and her current relationship given below.
Emma Watson's Dating History
Emma Watson has dated several people till today. Do you know whom she has been dated? Here is all you need to know about the dating history of the popular actress Emma Watson.
Angus Willoughby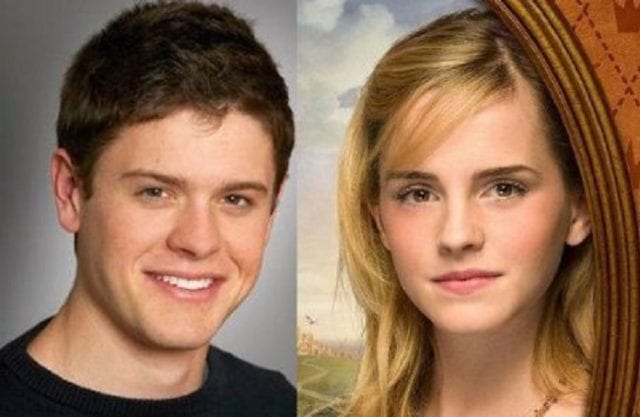 Emma Watson dated Angus Willoughby years back in 2007. She met the Australian drama student Angus at the Royal Academy of Dramatic Arts. The Telegraph posted about Emma's dating news on 4th November 2008.
Francis Boulle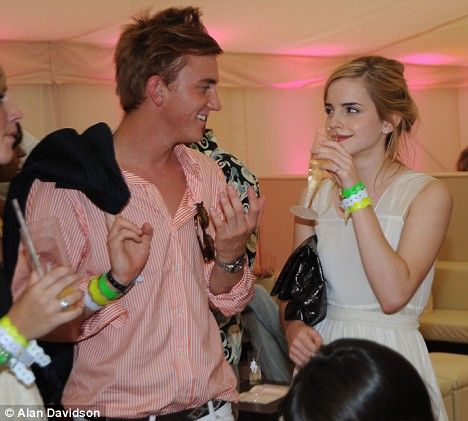 There has been a rumor about Emma and Francis Boulle's relationship after they were captured flirting with each other Cartier polo party in 2008. Though Emma never confirmed anything about their relationship, Boulle opened up about it in an interview with Heat Magazine in 2011. He said there was something between them but he called it off and they broke up.
Jay Barrymore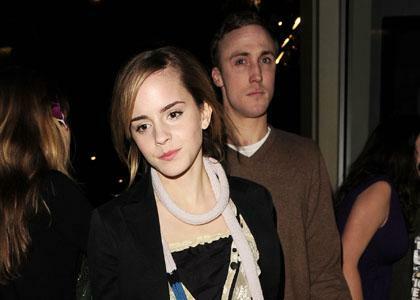 British financier Jay Barrymore and actress Emma Watson dated for over six months. Things didn't work well between the two because they were distant apart, Emma was pursuing her studies in Rhode Island while Jay was in England.
Rafael Cebrián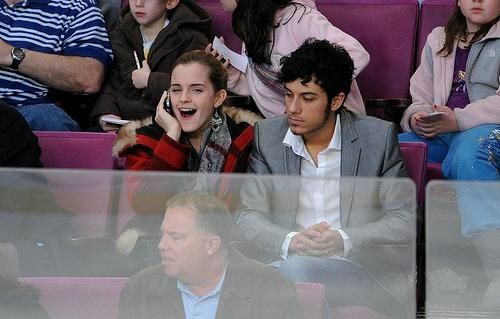 Emma met Spanish musician Rafael Cebrián during her studies at the Ivy League College. The rumor about their relationship sparked when they were spotted getting closer at a New York Rangers Game. They split after dating for six months.
READ MORE- Who Played Wednesday Addams: Actresses Who Brought Wednesday to Life
George Craig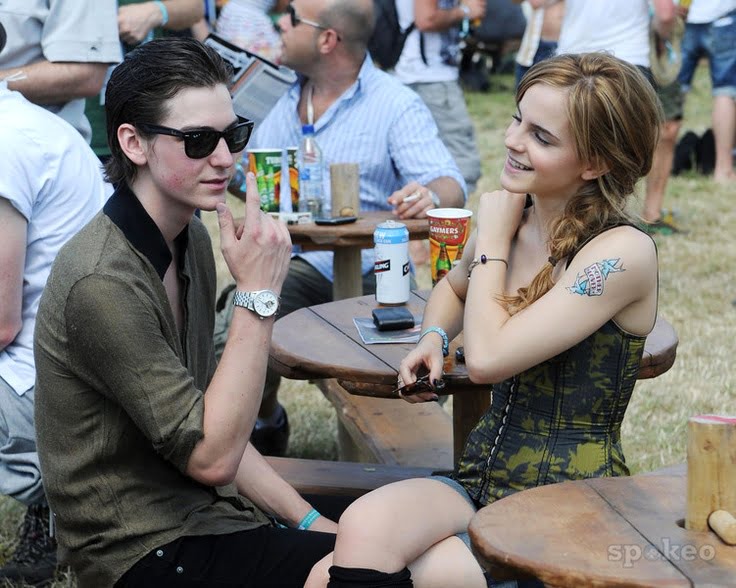 While shooting an ad campaign for Burberry in 2010, Emma met model and musician George Craig. She appeared in the song Say You Don't Want It by his band "One Night Only". Soon after a few months, they broke up.
Johnny Simmons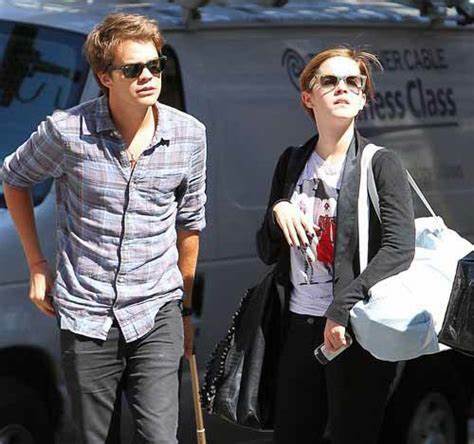 Emma Watson and Johnny Simmons met on the sets of The Perks of Being a Wallflower. People spotted them dining out and being closer to each other. However, it was for just a couple of months and they got separated.
Will Adamowicz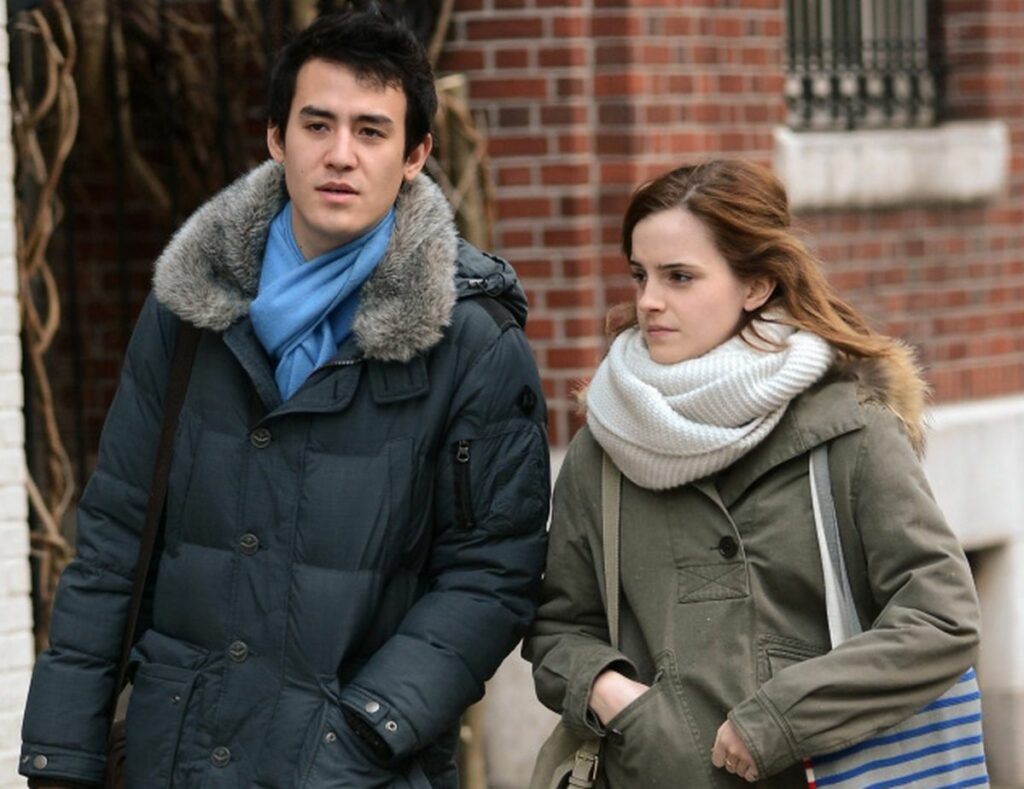 Emma Watson and Will Adamowicz attended Brown University and Oxford University together. They started dating during their studies at Oxford. In 2012, they were spotted together at the Coachella Music Festival. After a few months, they split.
Matthew Janney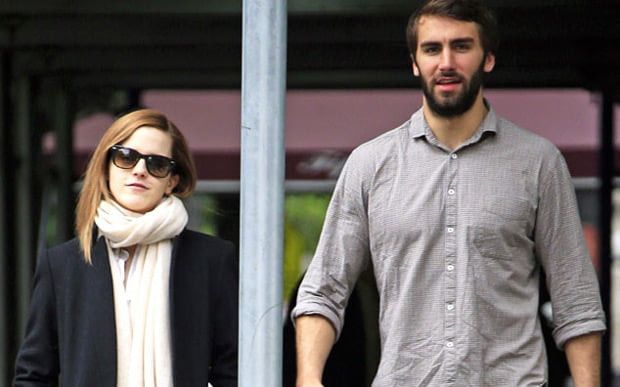 Matthew Janney and Emma studied at Oxford University. News of their relationship came when they were spotted on a Caribbean Vacation in 2014. Emma and Matthew were enjoying the vacation, they looked comfortable and happy. After a year, they broke up with a mutual decision to split.
READ MORE- Who Played Hulk? Every Actor Portrayed The Role of Hulk
Roberto Aguire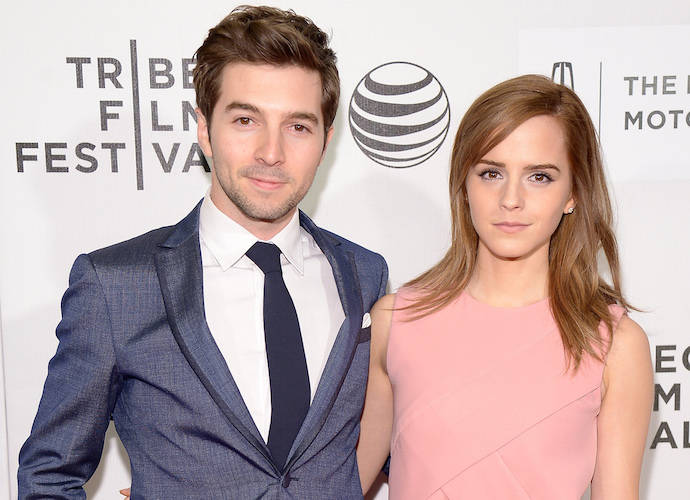 Emma Watson and Robert Aguire met while Watson was shooting for "Harry Potter and the Goblet of Fire" and Aguire was an intern in the special effects team. Watson began dating Robert Aguire in June 2015. They split after a few months.
William "Mack" Knight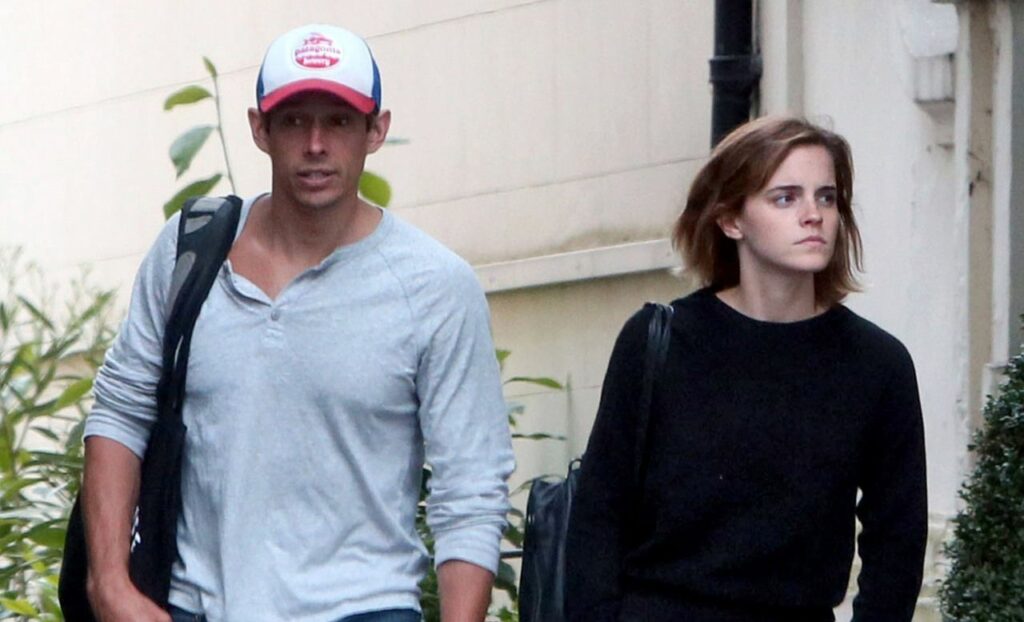 William "Mack" Knight and Emma started dating in 2015. the Harry Potter actress never opened up about her relationship with the tech businessman. They dated each other for two years. At the end of 2017, US Weekly posted about their split.
Chord Overstreet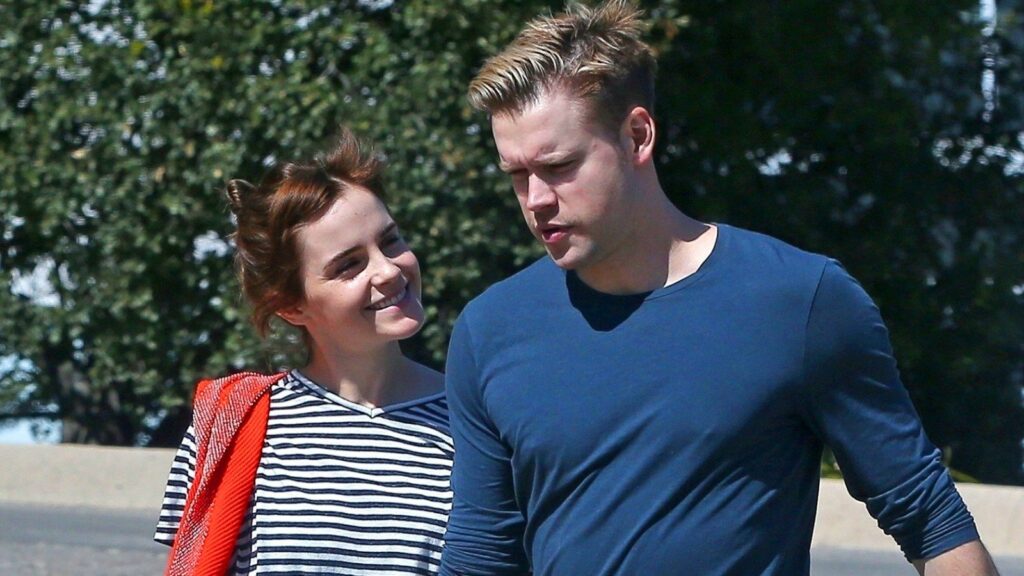 Another actor Emma has dated is the Glee star, Chord Overstreet. Chord and Emma started dating in 2018. The relationship didn't last long, after four months they broke up. US Weekly confirmed their breakup in May 2018.
READ MORE- Who Is Marshmello? 20 Marvellous Facts About Him
Brendan Wallace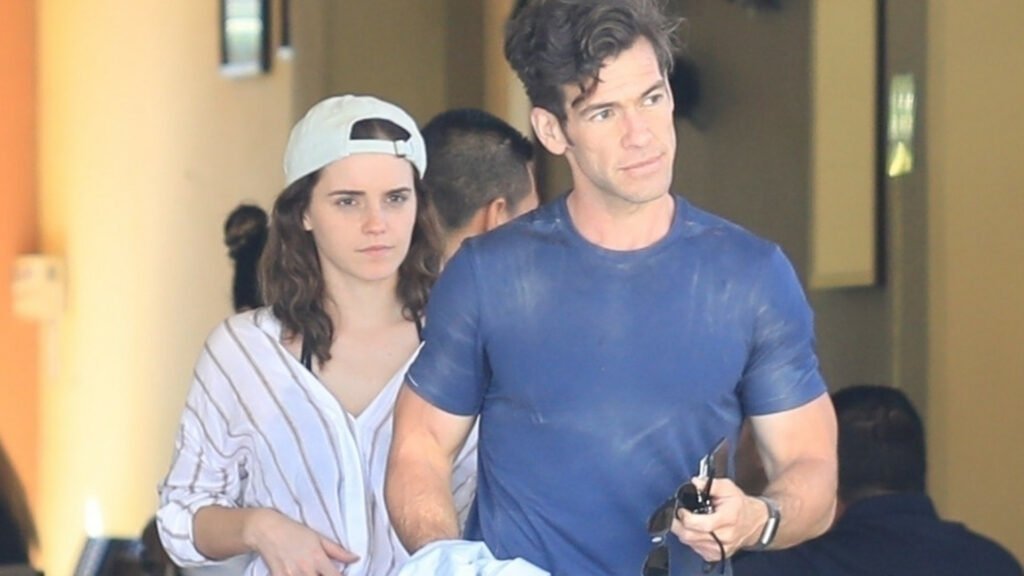 In October 2018, Emma and tech CEO Brendan Wallace's dating speculations sparked after they were spotted kissing during a vacation in Mexico. However, when the couple broke up is not clear. In April 2019, Watson stated about being single in an interview with Britsh Vogue, "It took me a long time, but I'm very happy [being single]. I call it being self-partnered."
Leo Robinton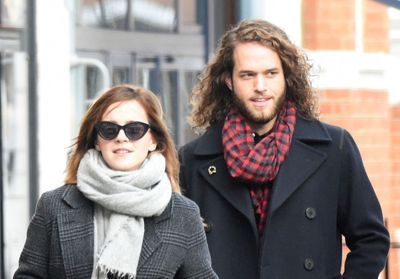 Well, Emma Watson cleared her relationship status stating she is self-partnered in April 2019. The businessman Leo Robinton and Emma were reportedly spotted kissing in November 2019. They dated for two years and split in 2021.
Brandon Green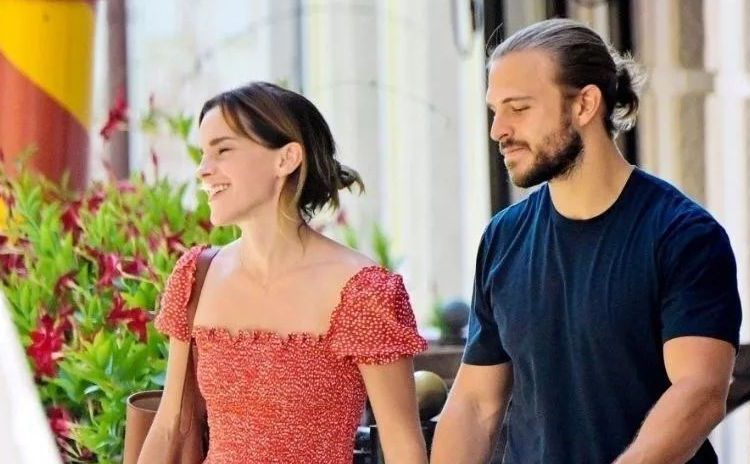 Brandon Green and Watson's relationship sparks when they were spotted together multiple times in September 2021. They were also spotted spending vacays in 2022 as well. In May 2023, Emma and Brandon split their ways.
READ MORE- Kardashian Family Tree – A Complete Description
Ryan Kohn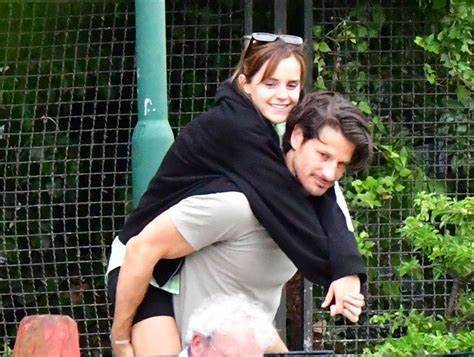 Rumor sparks about Ryan Kohn and Emma Watson dating In June 2023. Emma looks happy and cheerful while piggybacks with Ryan Kohn in Venice, Italy. Well, there is no confirmation of the dating of Emma and Ryan.
Was this post helpful to you? If yes, then like and share the post. Stay tuned to get more interesting posts.