Are you looking for Motivational Movies? We are presenting the list of Best Bollywood Motivational Movies you must watch. People become successful when they achieve the goal of their life. They inspire more people to achieve their aim with hard work and dedication.
In fact, They get motivation either from a famous personality, business tycoon, celebrity or sportsperson. Similarly, one can inspire from the person of the same field like a person who wants to be a writer can have inspiration from a renowned writer. Motivation is the key to success.
READ MORE- Best Netflix Series List You Must Watch
1- 3 Idiots:
3 Idiots is a comedy-drama movie released in 2009. It is one of the best Bollywood motivational movies. The movie is about the life of engineering students. In the coming-of-age, students have to face various challenges. It also elucidates the faded educational system. This amazing movie will lift you up.
2- Zindagi Na Milegi Dobara:
Zindagi Na Milegi Dobara is a movie romantic drama movie. Zoya Akhtar directed the film starring Abhay Deol, Hritik Roshan, Katrina Kaif, Farhan Akhtar, Kalki Koechlin. Three friends met after a long time for a bachelorette party. Thereafter, they found the true essence of life.
READ MORE- 30 Best Animated Movies Of All Time
3- Dangal:
Dangal is the first Indian movie that grossed $300million. It is a motivational movie that tells the story of a wrestler. He wants to make his daughters wrestlers. That is not easy at all. The movie inspires people to achieve the desired goals.
4- Bhaag Milkha Bhaag:
Bhaag Milkha Bhaag is a biography of an Indian athlete, Milkha Singh. He is also known as The Flying Sikh. He won the gold medals in the 400m race at Asian Games and Commonwealth Games. It is a must-watch movie that depicts the struggle of Singh which leads to success.
ALSO READ- 30 Best Movies Based On Books | Movie Adaptations
5- Swades:
Swades is one of the best Bollywood motivational movies. Sharukh Khan plays the protagonist in the movie. A NASA scientist returns to India to take his nanny who grew him up. Later he realizes the importance of native roots. It is inspired by the story of an NRI couple.
6- Taare Zameen Par:
Taare Zameen Par is a story of a school student Ishaan. His parents send him to boarding school due to his poor academic performance. A teacher plays an important role in a student's life. Thereafter, an inspiring teacher helped him. It is an influential movie that will captivate you.
READ MORE- 15 Best Action Comedy Movies List All Time
7- Chak De India:
Chak De India is a 2007 blockbuster movie. An accused captain of the Indian Hockey Team become the coach of the Indian Women's Hockey Team to prove himself innocent. It is an uplifting movie that draws attention to nationalism, women empowerment and gender equality.
8- Lagaan:
Lagaan is a story of farmers who have to pay Agricultural taxes at the time of British Rule in India. Captain Andrew propose a deal that if the farmers would beat them in cricket their three-year tax will be revoked. In spite of having no knowledge about the game, farmers chose to play. Undoubtedly, it is one of the best motivational movies.
READ MORE- 10 Best Documentaries About India Must Watch
9- Super 30:
Super 30 is a tale of mathematician Anand Kumar. He opens a non-profit institute to teach poor talented students for the IIT exam. The movie is based on an inspiring real story. It is a must-watch movie that depicts the struggles, hard work and breaking the old fashion rules of the educational system.
10- English Vinglish:
English Vinglish is a comedy-drama movie. It depicts the story of a woman who is criticized for not speaking English. She takes admission to English-speaking courses. She found herself much more confident than ever. One of the best Bollywood motivational movies of all time.
ALSO READ- 20 Best Thriller Indian Web Series List You Must See
11- Lakshya:
Lakshya is one of the best motivational movies. It is the story of an indisciplined guy that has no aim in life. Afterwards, he passed the exam and joins the Indian Military Academy. He faced many challenges but now he gets the purpose of life.
12- Wake Up Sid:
Wake Up Sid is a romantic comedy movie with an inspiring storyline. A lazy college student depends on his parent's wealth. His views changed when a mature and determined girl comes into his life. After getting inspired by a person or incident, one can work hard which leads to success. One of the best Bollywood motivational movies of all time.
ALSO READ- 10 Best Web Series On Zee5 You Must Watch
13- Panga:
Panga is a sports drama movie directed by Ashwiny Iyer Tiwari. It is one of the best motivational movies. The story revolves around a Kabbadi World Champion. She prepared for a comeback with the support of her family. She wants to chase her dreams even with a lot of responsibilities and work.
14- Udaan:
Udaan is a coming-of-age motivational movie. Rohan comes from boarding school back to his father after a long time. He wants to become a writer but his stubborn father told him to join the steel factory while pursuing engineering. The story would be the source of inspiration for youths.
READ MORE- 12 Best Anime Movies On Netflix Must Watch (2022)
15- Mary Kom: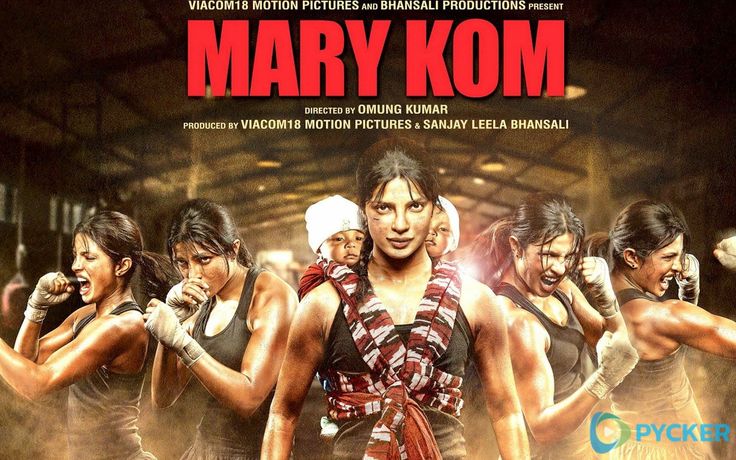 Mary Kom is a biography of the popular five-time world boxing champion. It is one of the best motivational movies. Priyanka Chopra plays the role of the boxer. Despite her father's objection, she wants to become a boxer. She faced various ups and downs in the journey but never gave up on the aim. One of the best Bollywood motivational movies of all time.