Here we go buddies, In this article, we will be looking for the best female Youtubers you can't ignore it. As we all know, A lot of people upload videos on Youtube and some have a lot of subscribers with millions of views, and in recent years, the Youtube community has increased and also are increasing, a lot of talented people are getting fam through Youtube.
So, how can women lag behind in this race? According to the reports, Only 38% of female YouTubers are on Youtube. They are emerging too fast, and also we are getting talented female YouTubers. So without wasting our time let's see who tops the female YouTubers list.
READ MORE – 16 Best Vloggers In India In 2022
10 Best Beautiful Female Youtubers You Can't Ignore
1 – Alia Shelesh (Channel Name – SSSniperwolf)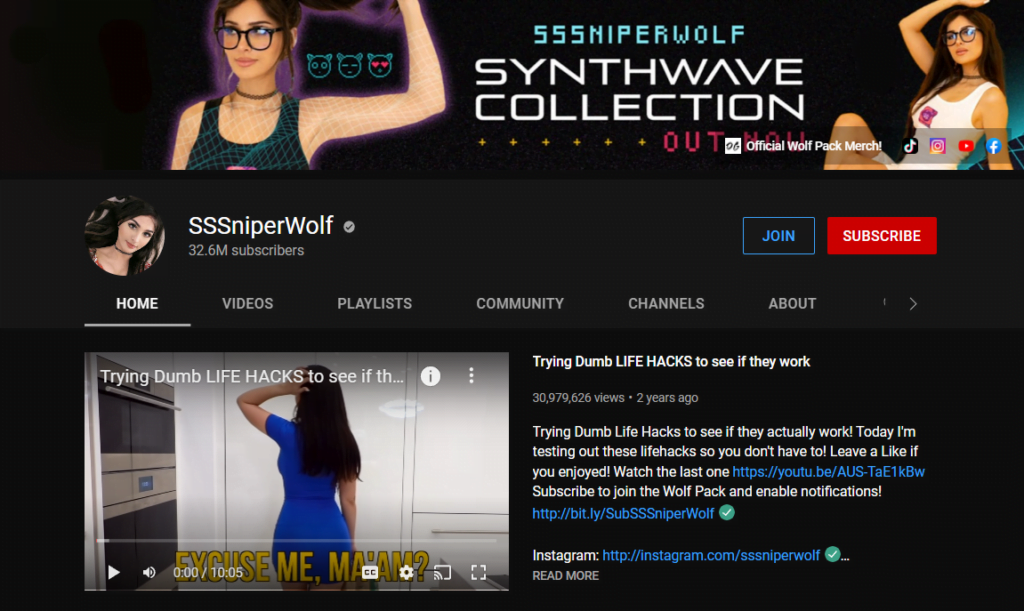 Alia Marie "Lia" Shelesh aka Little Lia(Youtube channel name SSSniperWolf) is one of the best English-American female YouTubers and actresses, born on October 22, 1992. She has 32+ Million subscribers on Youtube. Best known for her marvelous reaction, vlogs, DIY videos, and gaming videos.
2 – Mariand Castañeda (Channel Name – Yuya)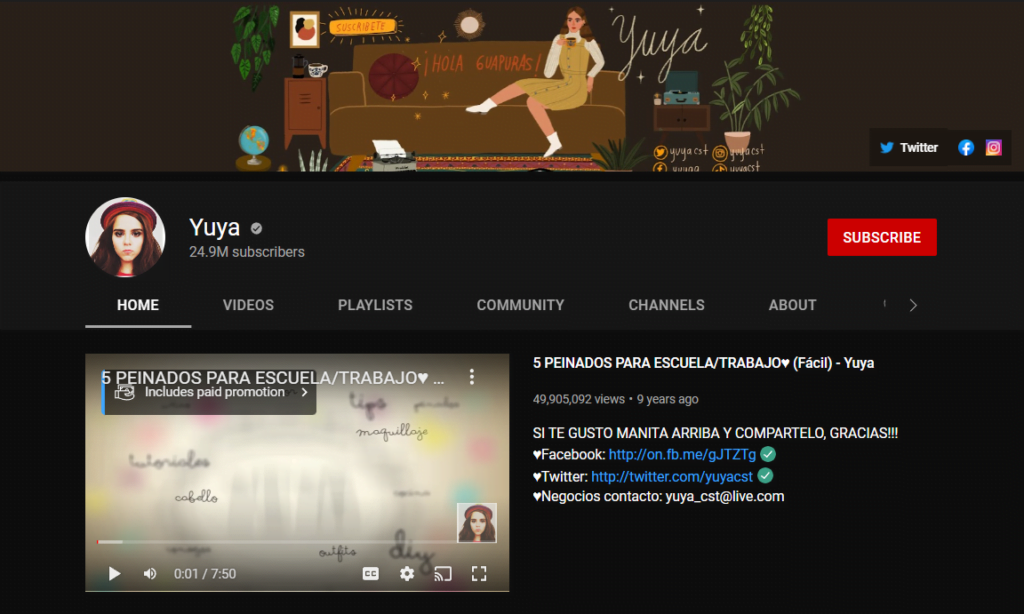 Mariand Castrejón Castañeda aka Yuya, is a most popular Mexican beauty vlogger and YouTuber, born on March 13, 1993. Currently, She has 24+ Million subscribers on Youtube. Best known for her Youtube channel name 'Yuya(Formerly as Lady16Makeup).'
In March 2016, she marked one of seven female YouTube creators who joined the United Nations' Sustainable Development Action Campaign. In addition, In July 2015, She launched a perfume brand called #True, and In October 2017, a makeup collection.
3 – Elizabeth Koshy (Channel Name – Liza Koshy)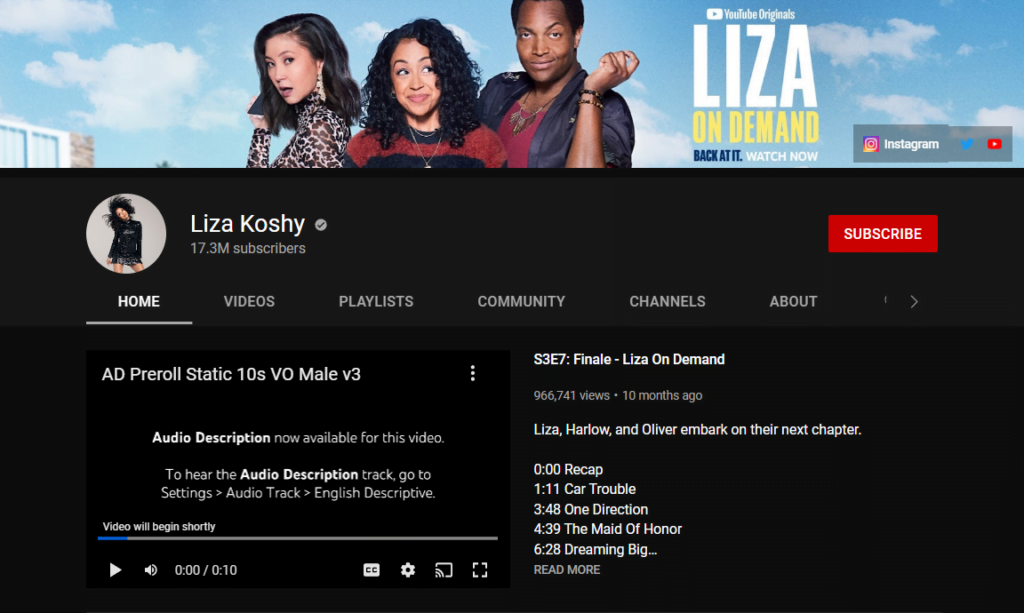 Elizabeth Shaila "Liza" Koshy is an American YouTube personality, born on March 31, 1996. Liza has one of the fastest-growing YouTube channels of all time with 17+ million Youtube subscribers. She has the 58th most subscribed YouTube channel in the United States.
READ MORE – 10 Most Popular Gaming Youtubers Ever
4 – Patricia Caeli López (Channel Name – Caeli YT)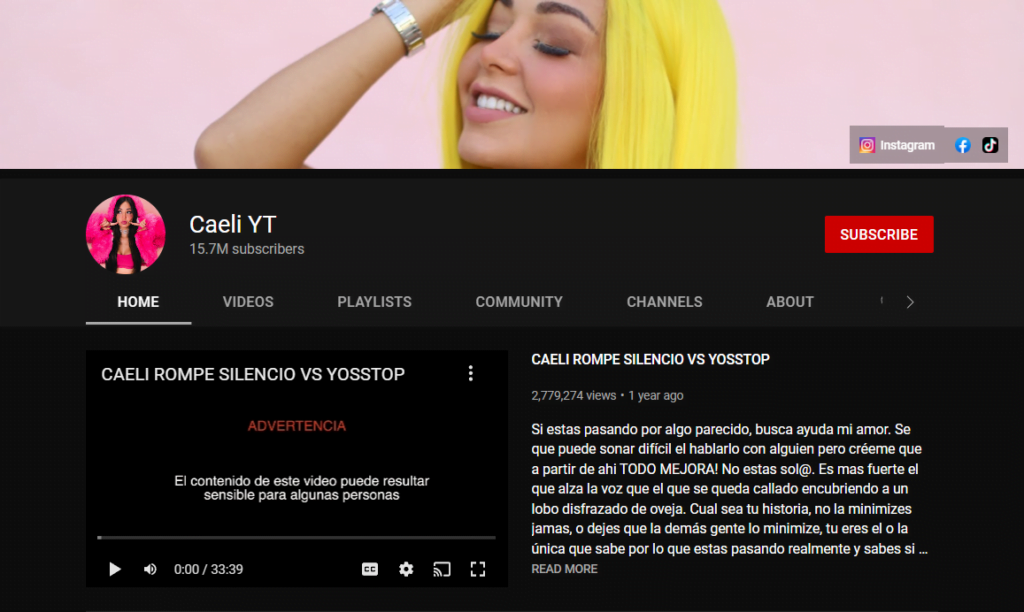 Patricia Caeli Santaolalla López aka Caeli or CaELiKe is a famous Mexican vlogger & YouTuber of all time, born on February 2nd, 1990. Her YouTube channel name is CaELiKe. Currently, She has 15+ million youtube channels. Her first appearance was in YOUTUBERS REACT TO HARAMBE.
5 – Jenna Mourey (Channel Name – Jenna Marbles)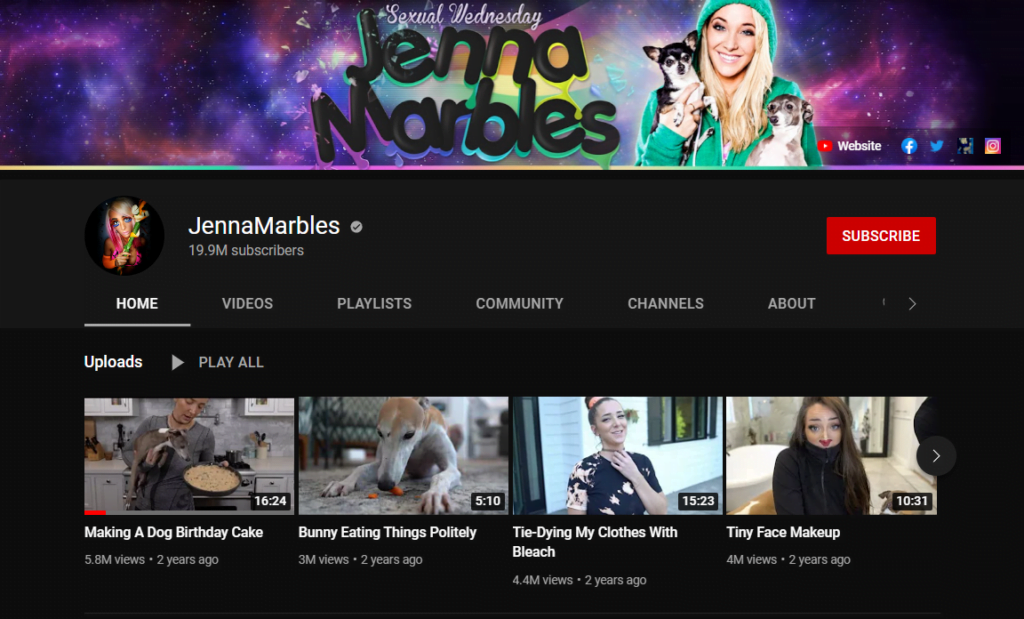 Jenna Nicole "Marbles" Mourey is one of the most famous American female former YouTubers, born on September 15, 1986. Jenna's YouTube profession aired in 2010 with her video "How To Trick People Into Thinking You're Good Looking." Her YouTube channel has around 19+ million subscribers on Youtube. Currently, Jenna is no longer making videos, but she is available on all social media platforms.
6 – Rachel Levin (Channel Name – RCLbeauty101)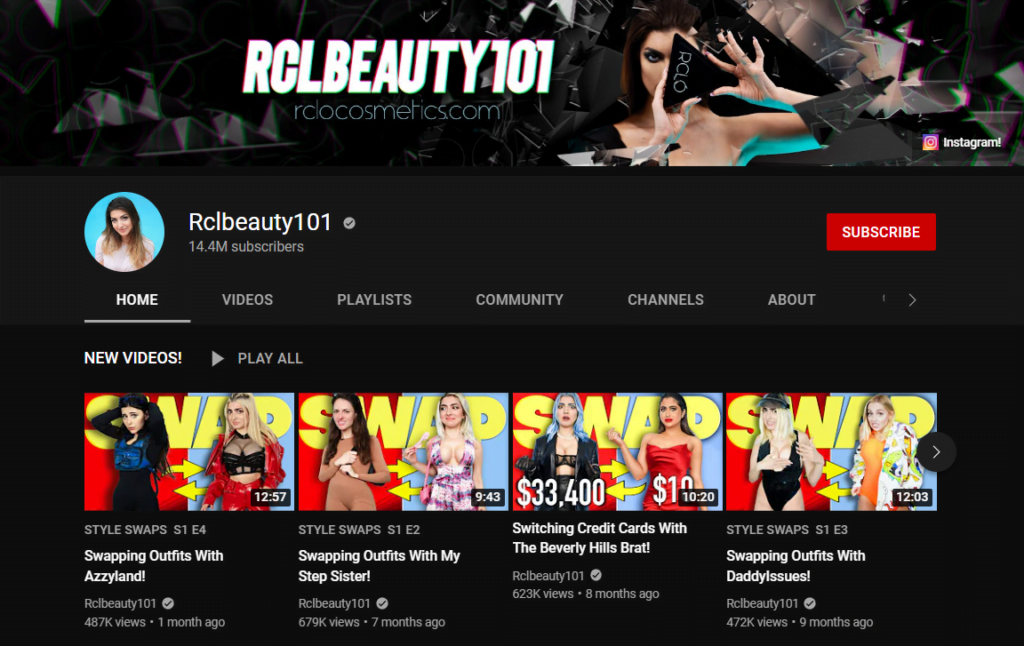 Rachel Claire Levin (Youtube channel name RCLBeauty101) is an American female YouTuber and singer, born in 1995. She has 14+ Million subscribers on Youtube. Her YouTube channel has also been the subject of a Teens React episode. Also, in 2020, Levin began her music profession when she debuted her first song, "Myself".
READ MORE – Top 10 YouTubers In India || Indian YouTube Stars
7 – Lilly Singh – (Channel Name – Lilly Singh)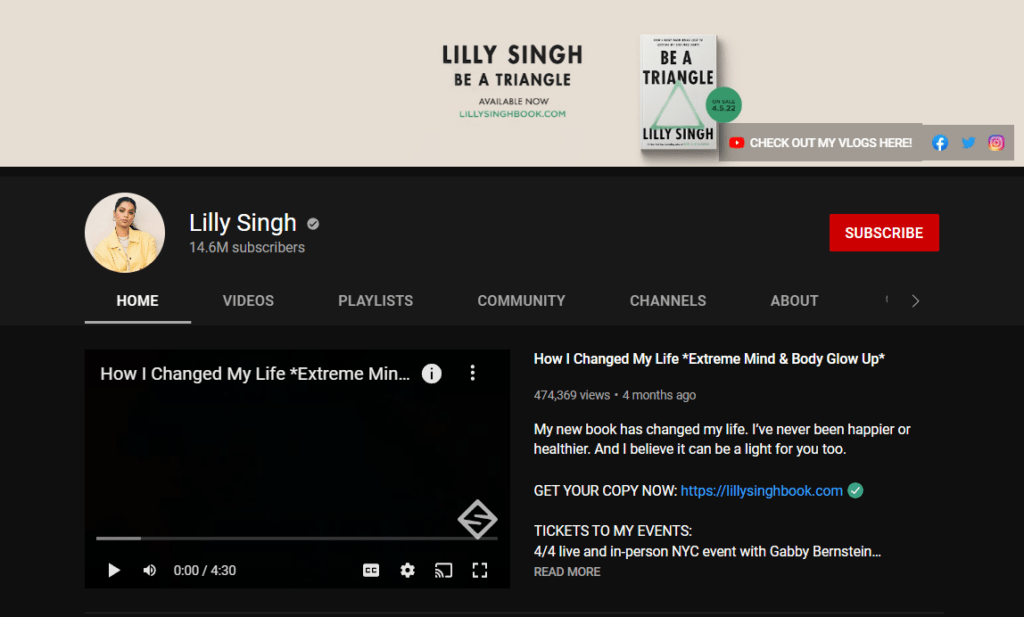 Lilly Singh(IISuperwomanII) is one of the popular Canadian YouTubers and ex-talk show hosts, born on September 26, 1988. Singh began making YouTube videos in 2010, now she has 14.6+ Million youtube subscribers on Youtube.
In 2016, According to the Forbes list, she marks the world's highest-paid YouTubers ranking third and earning a reported $7.5 million. She has received an MTV Fandom Award, four Streamy Awards, two Teen Choice Awards, and a People's Choice Award.
8 – Nikkie De Jager (Channel Name – NikkieTutorials)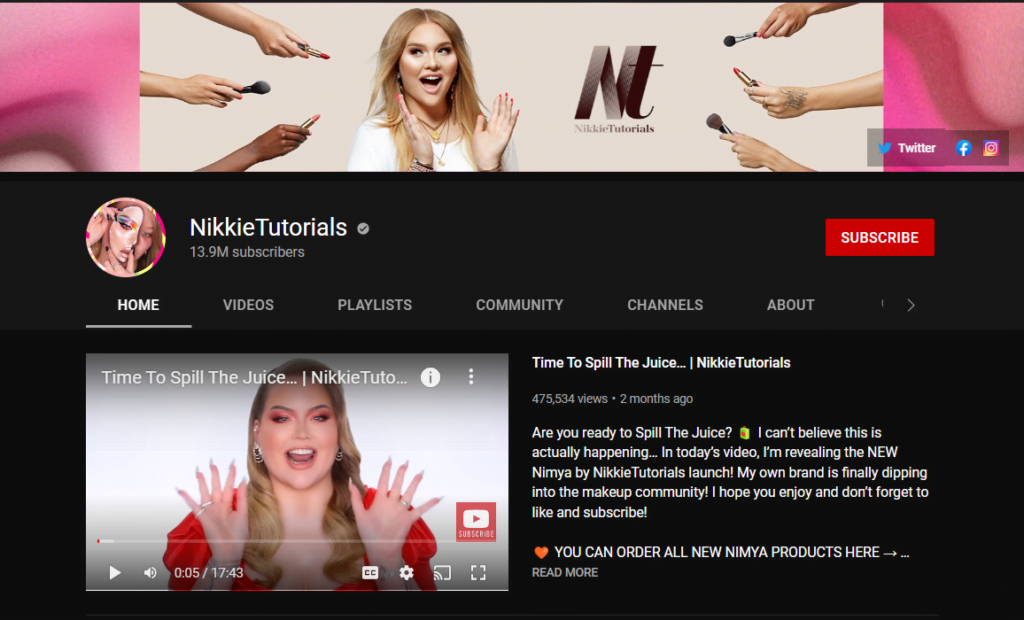 Nikkie de Jager (YouTube channel name NikkieTutorials) is a Dutch female makeup artist and beauty youtube vlogger, born on 2 March 1994. She rose to fame online in 2015 after her YouTube video "The Power of Makeup" became popular. As of January 2022, her YouTube channel has 13.9 million subscribers and over 1.5 billion video views. In 2017, Forbes magazine named De Jager one of the top ten beauty "influencers."
9 – Rosanna Pansino (Channel Name – Rosanna Pansino)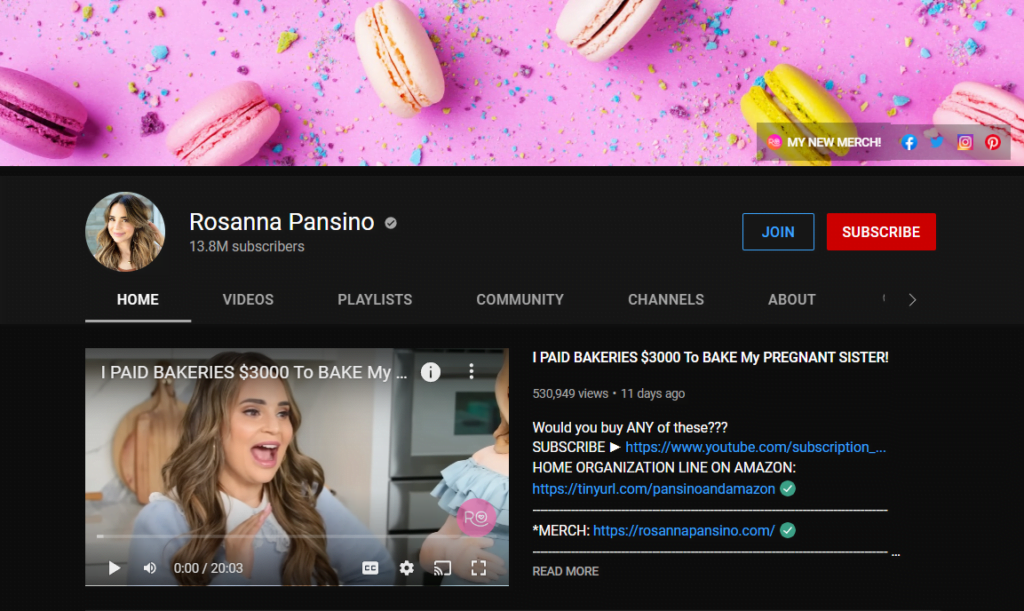 Rosanna Pansino is a famous American female YouTuber and singer, born on June 8, 1985. She has 13+ million subscribers on Youtube. Pansino is one of the highest-paid content makers on YouTube and was listed first on Forbes' "Top Influencers: Food" list in 2017. In addition, In 2015, She released her debut single "Perfect Together".
READ MORE – 10 Best Minecraft YouTubers You Must Know
10 – Wendie Ayche (Channel Name – Wengie)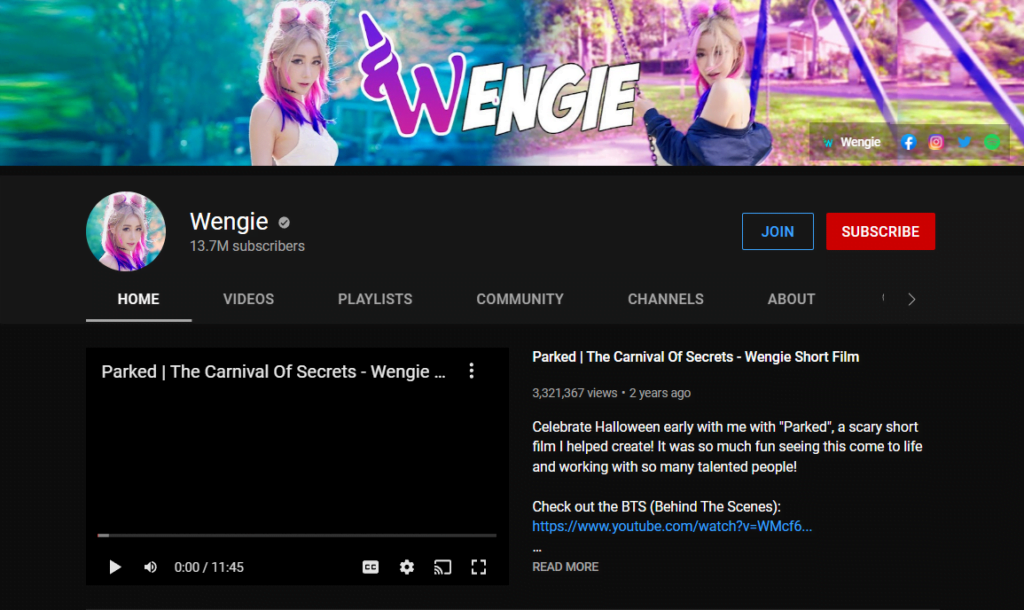 Wendy Ayche aka Wengie is one of a Chinese-Australian vlogger & YouTubers, born on 9 January 1986. She has 13+ youtube subscribers. Her channel was the 6th most subscribed "how-to and style" channel on YouTube as of Jan 2018. She has gained over 1.8 billion views over her YouTube career right now.