Before talking about Best 15 Jazz Artists, we should know what jazz music is. So here we go. Jazz is a music genre that began in the African-American areas of New Orleans, Louisiana, United States, in the late 19th and early 20th centuries, with its roots in blues and ragtime. Since the 1920s Jazz Age.
It is an effective form of musical expression in traditional and popular music, linked by the natural bonds of African and Europeanmusicals. It has origins in West African cultural and musical expression and African-American music traditions.
As jazz spread worldwide, it drew on nationwide, regional, and local musical cultures, giving origin to many styles. New Orleans jazz began in the early 1910s. Jazz is defined by rhythm and blue notes, complex chords, call and response vocals, polyrhythms and improvising.
They were joining earlier brass-band marches, French quadrilles, biguine and blues with collective polyphonic improvisation. Still, it has also given us beautiful exponents, arguably the oldest and most personal musical instruments, all the human voice. Here is the list of best Jazz Artists.
READ MORE: 12 Best House Music In Chicago You Will Definitely Love 
1 – Blossom Dearie – Jazz Artist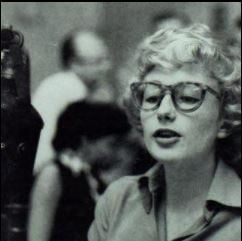 Margrethe Blossom Dearie was born on April 28, 1924, in East Durham, New York, U.S. She was an American jazz singer and pianist. She had a recognizably soft and girlish voice. With her almost twee, little-girl-like timbre, New York-born owned one of the most delicate voices among the list of best jazz singers.
Blossom performed frequent engagements in London and New York City over many years and collaborated with many musicians, including Johnny Mercer, Miles Davis etc. Dearie died on February 7, 2009, at age 84 in Greenwich Village, New York, U.S. Here is the link where you can listen to her songs. – best Jazz Artists.
2 – Abbey Lincoln – Jazz Artist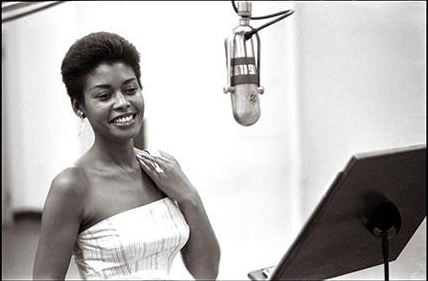 Anna Marie Wooldridge, better known by Abbey Lincoln, Was born on August 6 1930, in Chicago, Illinois, U.S. Abbey was an American jazz singer, songwriter, and actress. She was a civil rights activist beginning in the 1960s.
Lincoln went through several name changes (including Anna Marie, Gaby Lee, and Gaby Woolridge) before settling on Abbey Lincoln. She died on August 14, 2010, in Manhattan, eight days after her 80th birthday. David Wooldridge, her brother, gave the information of her death to the new york times.
READ MORE: 20 Best EDM Artists You Must Know About
3 – Gregory Porter – Jazz Artist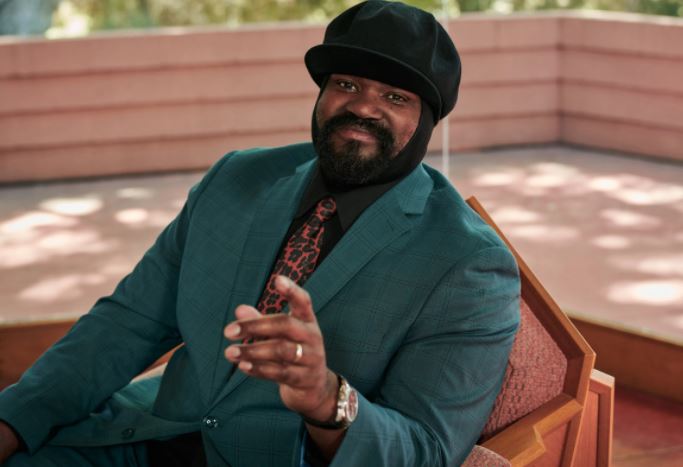 Gregory Porter was born on November 4 1971, in Sacramento, California. He is 49 years old. Porter is an American singer, songwriter, and actor.
He has twice won the Grammy Award for Best Jazz Vocal Album: first in 2014 for Liquid Spirit, and then again in 2017 for Take Me to the Alley. Gregory is one of the best jazz singers. One of the best Jazz Artists.
4 – Mose Allison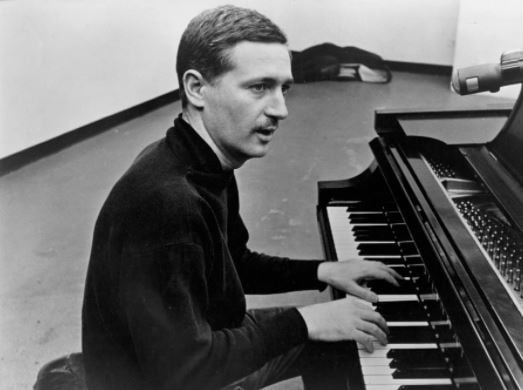 Mose John Allison Jr. was born on 11 November 1927 in Tippo, Mississippi, U.S. He is American jazz and blues pianist, singer, and songwriter. John became famous for playing a unique mix of blues and modern jazz, both singing and playing the piano.
After moving to New York in 1956, he worked primarily in jazz settings, performing with jazz artists like Stan Getz, Al Cohn, and Zoot Sims, and produced numerous recordings. On November 15, 2016, he died at 89 in Hilton Head, South Carolina, U.S.
READ MORE – 10 Best Cover Songs Of All The Time 
5 – Miles Davis – Jazz Artist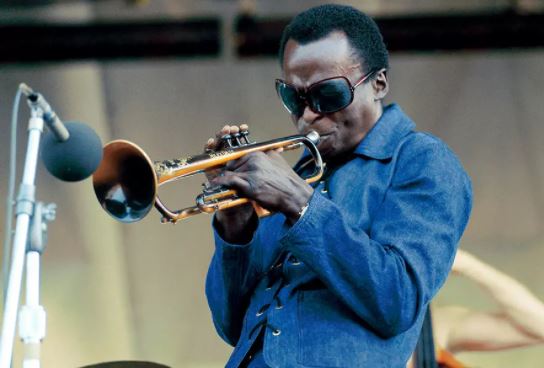 Miles Dewey Davis III was born on 26 May 1926 in Alton, Illinois, U.S. He is among the most famous and acclaimed figures in the history of jazz and 20th-century music.
Davis adopted various musical directions in a five-decade career that kept him at the forefront of many significant stylistic developments in jazz. He did his first recording at WOR Studios, two blocks from Times Square, on 24 April 1945, supporting a singer named Rubberlegs Williams on more pop songs than jazz.
Miles joined Charlie Parker's quintet in the autumn, which involved Dizzy Gillespie; they recorded in November when they were billed as the Bee-Boppers. At the age of 65, on 28 September 1991, in Santa Monica, California, U.S, he died.
6 – Wynton Marsalis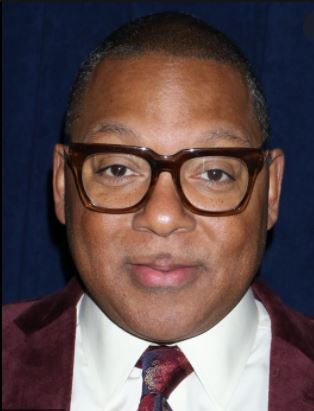 Wynton Learson Marsalis was born on 18 October 1961 in New Orleans, Louisiana, U.S. He is an American trumpeter, musician, teacher, and artistic director of Jazz at Lincoln Center. He has raised classical and jazz music, often to young audiences.
Marsalis has won nine Grammy Awards, and his Blood on the Fields was the first jazz composition to win the Pulitzer Prize for Music. He is the only artist to win a Grammy Award in jazz and classical during the same year – Best Jazz Artists.
READ MORE – 20 Best Talented Female Rappers Ruling The Hip Hop World
7 – Nat King Cole – Jazz Artist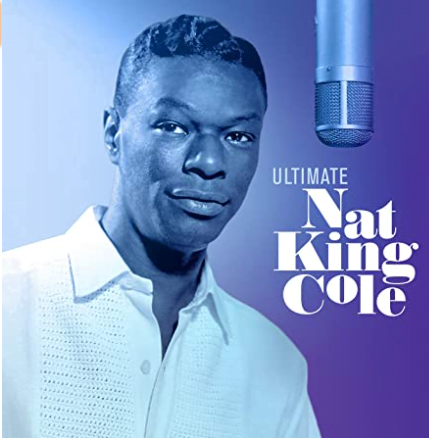 Nathaniel Adams Coles was born on March 17 1919, in Montgomery, Alabama, U.S. He, mainly known as Nat King Cole, was an American musician, jazz pianist, and actor. Coles recorded over 100 songs that became hits on the pop charts.
His trinity was the model for small jazz bands that followed. He also acted in films and on television and performed on Broadway. He was the first African-American man to host an American television series.
Nathaniel was the father of singer-songwriter Natalie Cole. At the age of 45, on February 15, 1965, in Santa Monica, California, U.S, he died.
READ MORE – 20 Best Protest Songs Of All Time – Must Listen 
8 – Ray Charles – Jazz Artist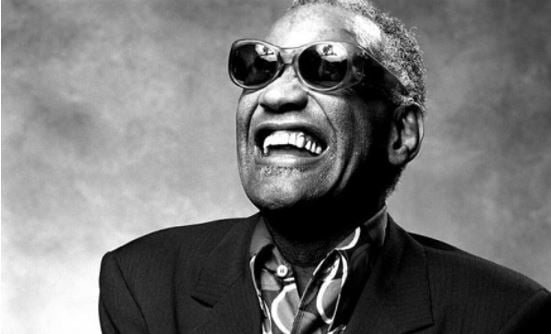 Ray Charles Robinson was born on 23 September 1930 in Albany, Georgia, the U.S. He was an American singer, songwriter, pianist, and music composer. Among buddies and fellow musicians, he preferred being called "Brother Ray".
He was usually referred to as "the Genius". Charles was blinded during childhood due to glaucoma. Charles was also an accomplished jazz musician who could play saxophone and keyboards as well as sing. On 10 June 2004, at the age of 73 in Beverly Hills, California, U.S, he died.
READ MORE – 20 Super Hit Songs Of DJ Skrillex – Must Listen
9 – Jimmy Scott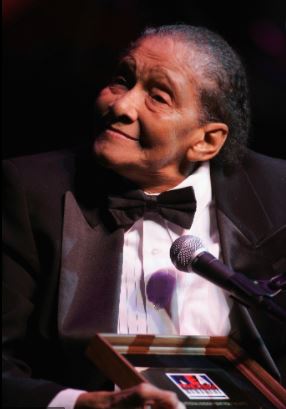 James Victor Scott was born on 17 July 1925 in Cleveland, Ohio, U.S. He was popularly known as Little Jimmy Scott or Jimmy Scott. He was an American jazz vocalist known for his high natural contralto voice and his sensitivity to ballads and love songs.
After success in the 1940s and 1950s, Scott's career faltered in the beginning 1960s. He slipped into uncertainty before a comeback in the 1990s. His unique singing voice was due to Kallmann syndrome, a rare genetic dysfunction that restricted his height to 4 feet 11 inches until the age of 37, when he grew by 8 inches.
The complex prevented him from reaching classic puberty and left him with a high voice and unusual timbre. At the age of 88, on 12 June 2014 in Las Vegas, Nevada, he died. Best Jazz Artists ever.
10 – Nina Simone – Jazz Artist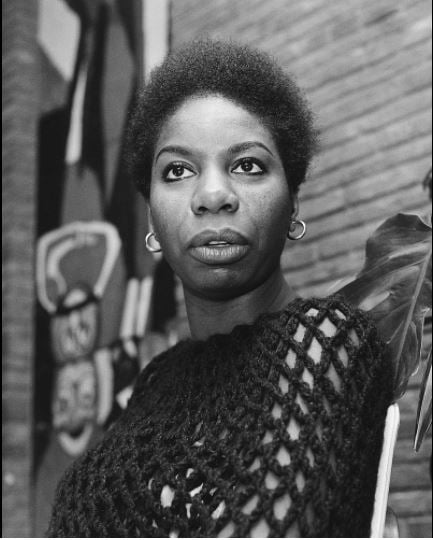 Eunice Kathleen Waymon was born on 21 February 1933, in Tryon, North Carolina, U.S. She is popularly known as Nina Simone. She was an American singer, songwriter, musician, arranger, and civil rights, activist.
Nina music crossed a broad range of musical styles, including classical, jazz, blues, folk, R&B, gospel, and pop. She was Unique among the best jazz singers. Simone dreamed of becoming a concert pianist in the classical music world. On 21 April 2003, at the age of 70 in Carry-le-Rouet, France, she died.
READ MORE – 30 Best Musical Tattoo Styles That Will Inspire You 
11 – Herbie Hancock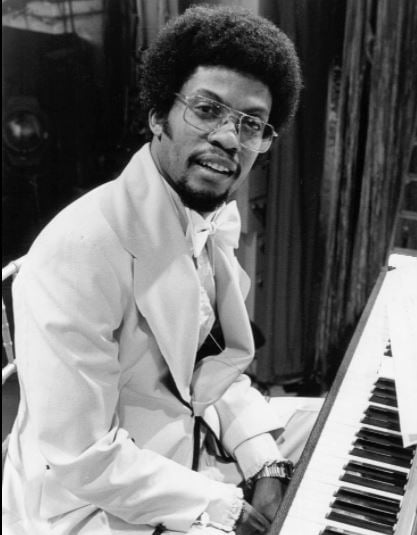 Herbert Jeffrey Hancock, better known as Herbie Hancock, was born on 12 April 1940 in Chicago, Illinois, the U.S. He is an American pianist, keyboardist, bandleader, composer, and actor.
Hancock started his career with Donald Byrd. He shortly after that joined Miles Davis, where he helped redefine the part of a jazz rhythm section and was one of the primary architects of the post-bop sound.
In the 1970s, Hancock experimented with jazz fusion, funk, and electro styles. His 2007 tribute album River: That Joni Letters won the 2008 Grammy Award for Album of the Year, only the second jazz album to win the prize, after Getz/Gilberto in 1965.
After 2011, Hancock has served as a professor at the University of California, Los Angeles. He is also the director of the Herbie Hancock Institute of Jazz – Best Jazz Artists.
12 – Bobby McFerrin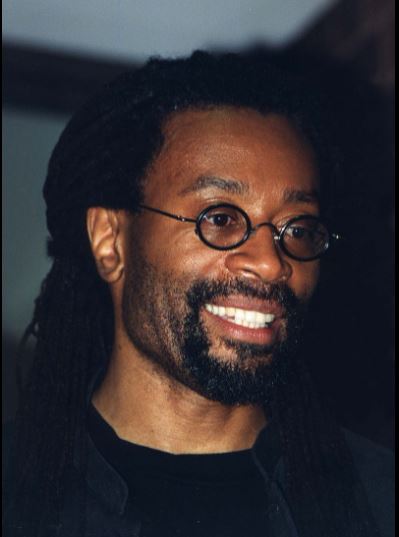 Robert Keith McFerrin Jr was born on 11 March 1950 in Manhattan, New York, U.S. He is an American folk-jazz vocalist. He is known for his vocal techniques, such as singing fluidly but with quick and considerable jumps in pitch.
Robert is widely known for performing and regularly recording as a solo spoken artist. He has frequently collaborated with other musicians from both the jazz and classical scenes. McFerrin's song "Don't Worry, Be Happy" was a No. 1 U.S. pop hit in 1988 and got Song of the Year and Record of the Year honours at the 1989 Grammy Awards.
READ MORE – Must See Gorgeous Ariana Grande Wedding Pictures 
13 – June Christy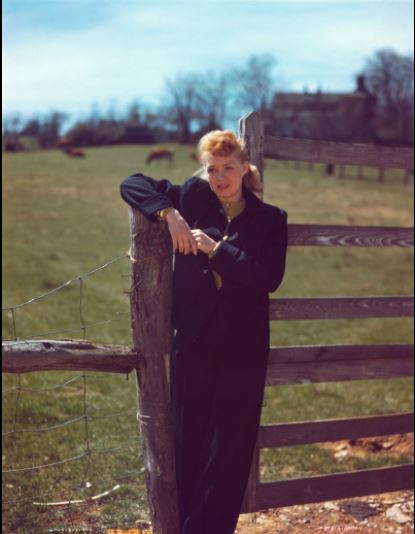 Shirley Luster was born on 20 November 1925 in Springfield, Illinois, U.S. She was popularly known as June Christy, an American singer known for her fantastic jazz and silky smooth vocals.
Her success as a singer began with The Stan Kenton Orchestra. She pursued a solo career from 1954 and is best known for her debut album Something Cool. She died at the age of 64 on 21 June 1994 in Sherman Oaks, California, the U.S. After her death, she was hailed as "one of the finest and most neglected singers of her time – Best Jazz Artists.
14 – Jimmy Rushing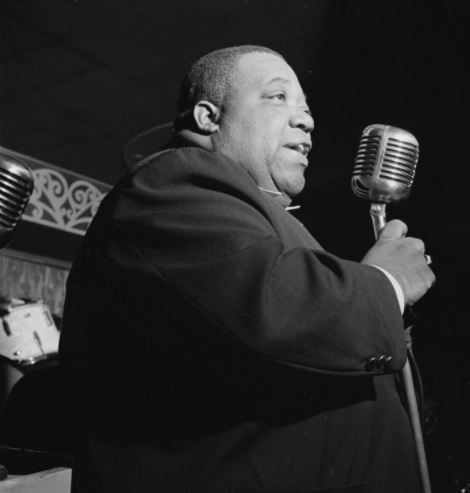 James Andrew Rushing was born on 26 August 1901 in Oklahoma City, Oklahoma, the U.S. He was an American singer and pianist from Oklahoma City, Oklahoma, the U.S., best recognised as the featured vocalist of Count Basie's Orchestra from 1935 to 1948.
Rushing joined Count Basie's band, where he stayed for 13 years before leaving to become a successful solo singer. Late in his life, Rushing said of his singing style, "I don't know what kind of blues singer you'd call me. I sing them."
Among his best-known recordings are "Going to Chicago", Basie, and "Harvard Blues", with a famous saxophone solo by Don Byas. He died on 8 June 1972 at the age of 70 in New York City, U.S.
READ MORE – 18 Best Adorable Playlist In Spotify || Must Listen 
15 – Dianne Reeves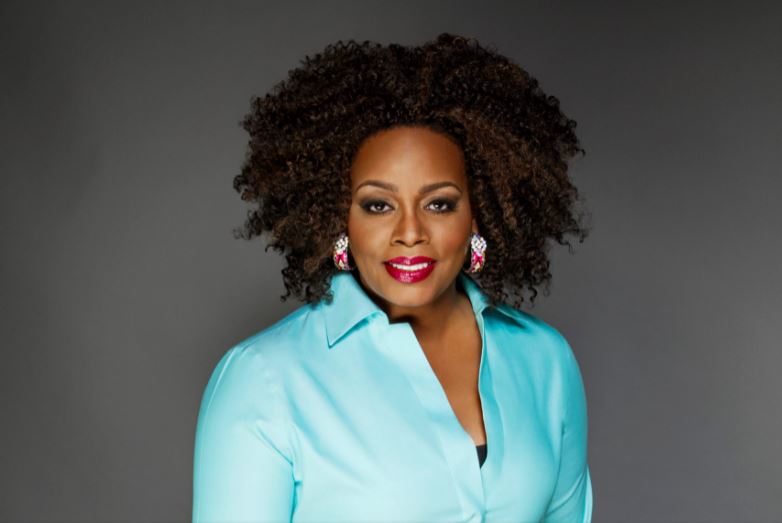 Dianne Elizabeth Reeves was born on 23 October 1956 in Detroit, Michigan, U.S. She was born into a musical family. Her father sang, her mother played the trumpet. She has won the Grammy award for Best Jazz Performance five times in a career that reaches the 70s.
A proficient artist of jazz standards who can also scat convincingly, Reeves is also an expert songwriter.