Before talking about the 10 best Indian Underground rappers, we should know about rapping. What is rapping? And from where does it cames? So Rapping means rhyming; it is in a lyric form of vocal delivery that includes "rhyme, rhythmic speech, and street vernacular", which is performed or sung in various ways, usually over a musical accompaniment.
The elements of rap include "content", what is being said, "flow", and "delivery". Rap differs from spoken-word poetry in that it is usually played off time to the musical context. Rap is the main ingredient of hip hop music.
It is commonly connected with that style in particular. The origins of rap predate hip-hop culture by many years. Rap occupies a grey area between speech, poetry, and singing.
READ MORE: TOP TEN BEST STUDIO MONITORS
Here are the best Indian underground rappers, but we should know about the underground rappers? Underground hip hop is a sunshade term for hip hop music outside the general commercial canon.
It is typically associated with autonomous artists, signed to independent labels or no label at all. "The Underground" also refers to the society of artists, fans and others that support non-commercial or independent music.
10 Underground Rappers In India Who Banging Indian Hip Hop In 2021
1 – Divine – Rapper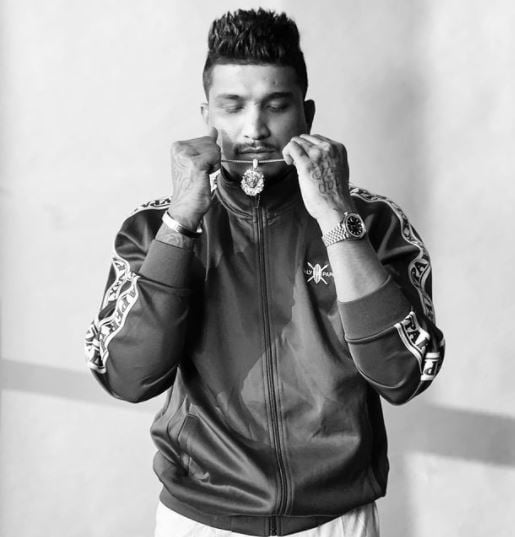 Divine, his real name is Vivian Fernandes. He is an Indian rapper from Mumbai, Maharashtra. Divine started his career as an underground rapper in 2011.
The release of his song 'Yeh Mera Bombay', Divine obtained the attention of Sony Music India while performing at the Blue Frog Festival 2014 in Mumbai and soon after signed a contract with them. The song later went on to win the Best Video of the Year award by Rolling Stone India in the same year.
He released his breakout original Mere Gully Main starring Naezy, on 16 April 2015. The song went viral, and many Bollywood celebs shared it on social media.
He collab with Indian DJ Nucleya on his album Bass Rani, which helped him gain even more fame. The song won Best EDM track of the year in the GIMA Awards.
Follow Divine: https://www.instagram.com/vivianakadivine/
READ MORE – 10 Best Indian Diss Tracks You Must Listen To 
2 – Naezy – Rapper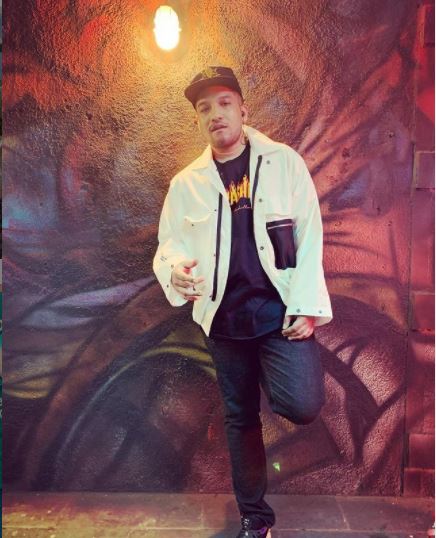 Naezy, his real name is Naved Shaikh, was born on 10 August 1993 in Kurla, Mumbai, India. He is an Indian rapper from Mumbai, Maharashtra, who first broke into mainstream rap with "Mere Gully Mein", featuring fellow rapper Divine.
Ranveer Singh has portrayed a fictional version of his character in the 2019 musical film Gully Boy. He made his film debut with the hit song "Birju" from the movie Hey Bro, the music video for celebrated Bollywood actors Amitabh Bachchan, Akshay Kumar, Hrithik Roshan and Ajay Devgn, as well as choreographer Prabhu Deva, with the film's lead actor Ganesh Acharya.
Follow Naezy: https://www.instagram.com/naezythebaa/
READ MORE – Top 10 Best Indian Rapper In 2021 [Updated] 
3 – Fotty Seven – Rapper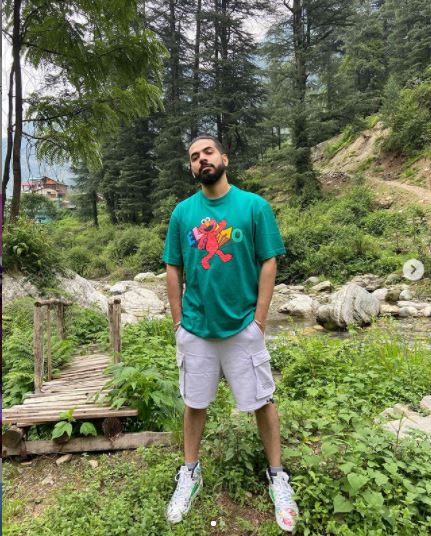 Ankit Gudwani AKA Fotty seven. He was born in Gurugram, Haryana. Fotty did his schooling at Marigold Sr. Sec School, Gurgaon. He is one of the best Indian underground rappers. Fotty has over 526K subscribers on youtube. Here is the link where you can listen to his songs.
Follow Fotty Seven: https://www.instagram.com/fottyseven/
READ MORE – Top 10 Indian EDM DJs Who Bang In 2021 
4 – MC Stan – Rapper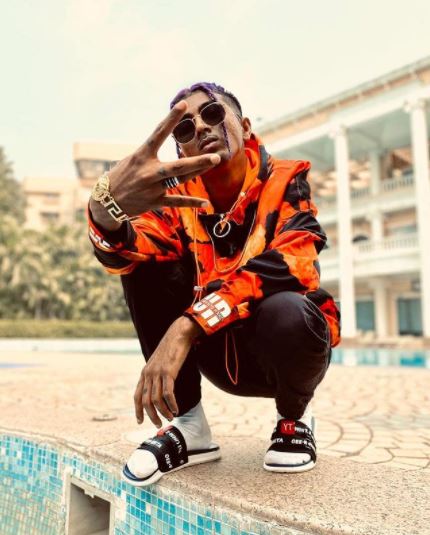 MC Stan, his real name is Altaf Shaikh is an Indian hip-hop rapper. He was born on 30 August 1999 in Pune, Maharashtra, India, and is 22 years old. MC Stan got famous for his song "Wata", which has more than 18 million views on YouTube and his dissing rap battle with Emiway Bantai. He has over 1.32 million subscribers on youtube.
Follow MC Stan: https://www.instagram.com/m___c___stan/
READ MORE – 10 Best Live Music Performance Will Give You Goosebumps 
5 – Dino James – Rapper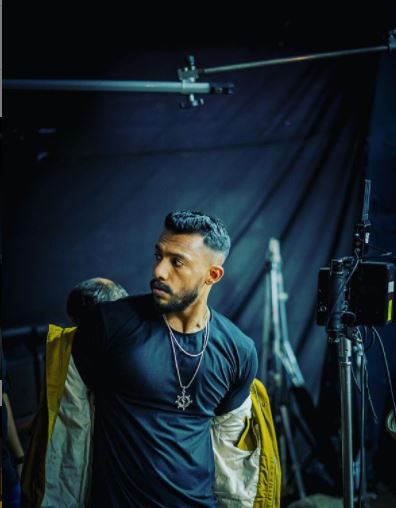 Dino James was born on 12 November 1991 in a small village Ghoradongri of Madhya Pradesh, India. He is one of the best underground rappers. He is currently living in Mumbai, and Dino James is 30 years old. Dino has over 4.87 million subscribers on youtube.
Follow Dino James: https://www.instagram.com/dinojms/
6 – Emiway Bantai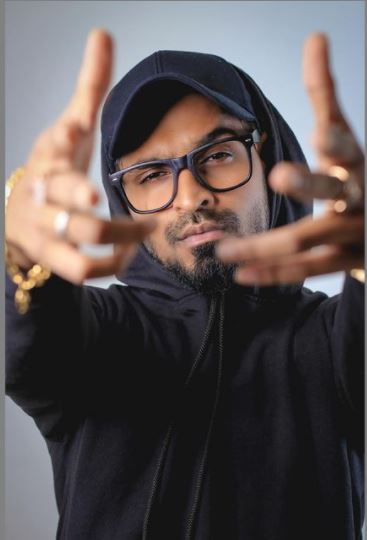 Emiway Bantai, his real name is Bilal Shaikh, was born on 13 Nov 1995 in Bengaluru, Karnataka. He is an independent rapper from Mumbai, India. He came to light after he disses war with fellow rapper Raftaar.
Then he gained international fame with his singles 'Machayenge' and 'Tribute to Eminem'. He was also featured in the 2019 musical drama Gully Boy as himself.
Follow Emiway Bantai: https://www.instagram.com/emiway_bantai/
READ MORE – 10 hit songs that became meme material 
7 – Raga – Rapper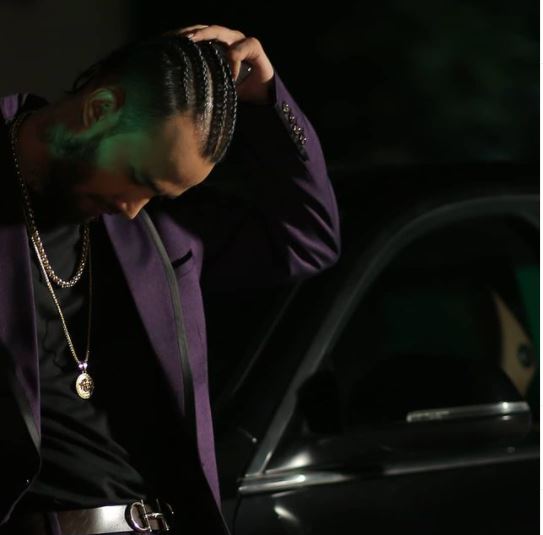 Raga his real name is Ravi Mishra. He is a famous Indian underground rapper, singer, and lyricist; he was previously known as Ewill Myth in his early underground career. RAGA was born and raised in New Delhi.
Raga has now successfully built his massive reputation in the underground rapping and mainstream market. He was born on 17 September 1995 in Laxmi Nagar, New Delhi, India.
Follow Raga: https://www.instagram.com/officialraga
8 – Muhfaad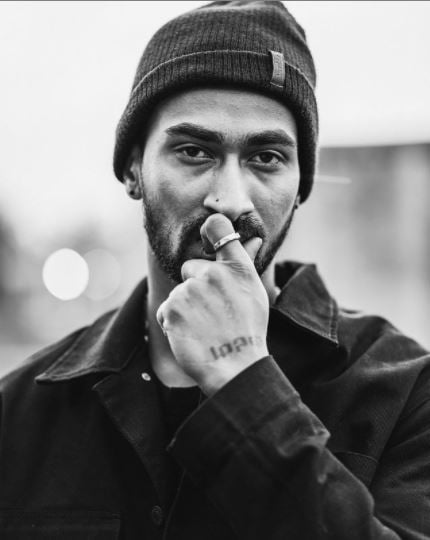 Gaurav, known by his stage name Muhfaad, was born in Delhi, India, on 29 May 1994. By profession, he is an underground rapper, music producer and lyricist. Muhfaad made his debut with the song Sach Too Much Hai in 2016. He has over 398K subscribers on youtube.
Follow Muhfaad: https://www.instagram.com/vastavikmuhfaad/
READ MORE – 10 Emerging Music Artists In India 2020 Ft. Ritviz, Lifafa And Many More 
9 – Kaam Bhaari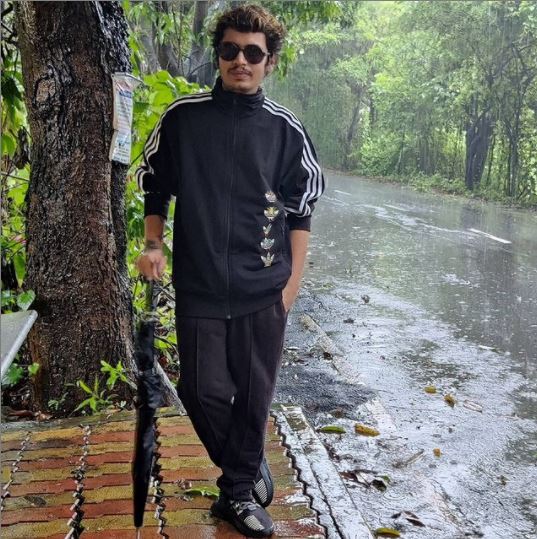 Kunal Pandagale is popularly known as Kaam Bhaari. He is one of the best underground rappers. Kunal was born on 16 August 1999 in Borivli, Maharashtra. He becomes famous after one of the popular Bollywood movies Gully Boy, based on Indian Street Rappers who live in a slum and use an online website to showcase their talent.
Follow Kaam Bhaari: https://www.instagram.com/kaambhaari/?hl=en
10 – Brodha V – Rapper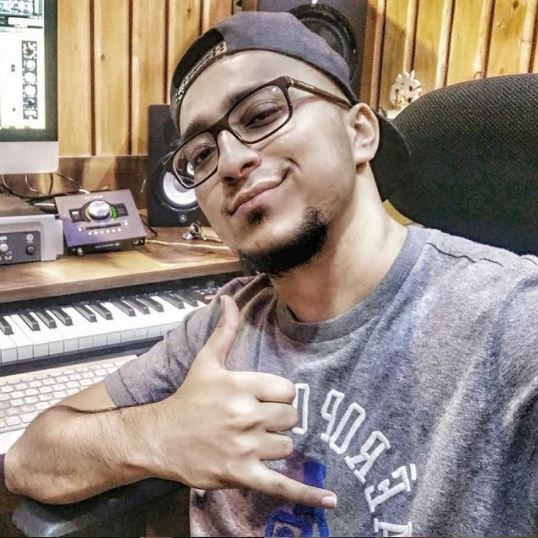 Vighnesh Shivanand was born 27 March 1990, AKA Brodha V, is an Indian hip-hop artist, lyricist, rapper and music producer. He was born in Kanchipuram, Tamil Nadu. The Bangalore-based artist began rapping at the age of 18 and took part in online rap battles on Orkut.
As an independent artist, Brodha V released a mixtape named Deathpunch, which had a limited release and earned him some attention from the hip hop fraternity and the independent music circuit in South India.
Follow Brodha V: https://www.instagram.com/brodhav/